School may well be out for summer, but before you know it, 6 weeks will have whizzed by, and it'll be the start of a new school year. With that comes the dash to purchase new uniform and of course – school shoes.
Over the years, we have tried many different school shoe brands for the boys (now aged 10 and 13). We figured out early on that they needed to be pretty hard-wearing to withstand the demands of two active boys who do not sit still and love playing football.
A few months ago, my eldest came home complaining that his school shoes hurt his feet. Upon inspection, it turned out the insoles of his shoes had almost worn away, and the inside of his shoe was all lumpy. Eventually, the insole came away, revealing the mechanics of the shoe. We tried adding new insoles to them, but they didn't stay in place.
We decided to check my youngest's shoes as well at this point, and we could see the same thing was happening to his shoes, and the rubber lining on the edge of his shoes was also starting to come away. Previously, their shoes lasted the whole school year, so this was not good news!
Thankfully luck was on our side, Start-Rite shoes got in touch and offered us some school shoes to review.
My eldest is in Yr 8 and growing by the day, we've previously struggled to find shoes in his size so I was delighted to find that Start-Rite shoes offer a range of shoe widths, ranging from Narrow to Extra Wide and shoe sizes are also available from Adult Size 1 through to Size 12 (depending on the style of shoe you choose).
Measure feet with ease at home
If like me, you're unsure of what size your child is, you can head to the Start-Rite website to download their paper measuring gauge where you measure their feet at home. Simply print out and follow the instructions. It's super easy to do and once you have your measurements you input these into the shoe size calculator to be given your size.
Start-Rite School shoes
I pointed both boys to have a look on the Start-Rite website so they could find something they both liked the look of.
M opted for the Extreme Pri which has been designed with convenience and comfort in mind. Made from leather, I love the fact that these have a large toe bumper, making them really durable and sturdy. I can tell you, for a 10-year-old boy that is constantly on the go – it's needed!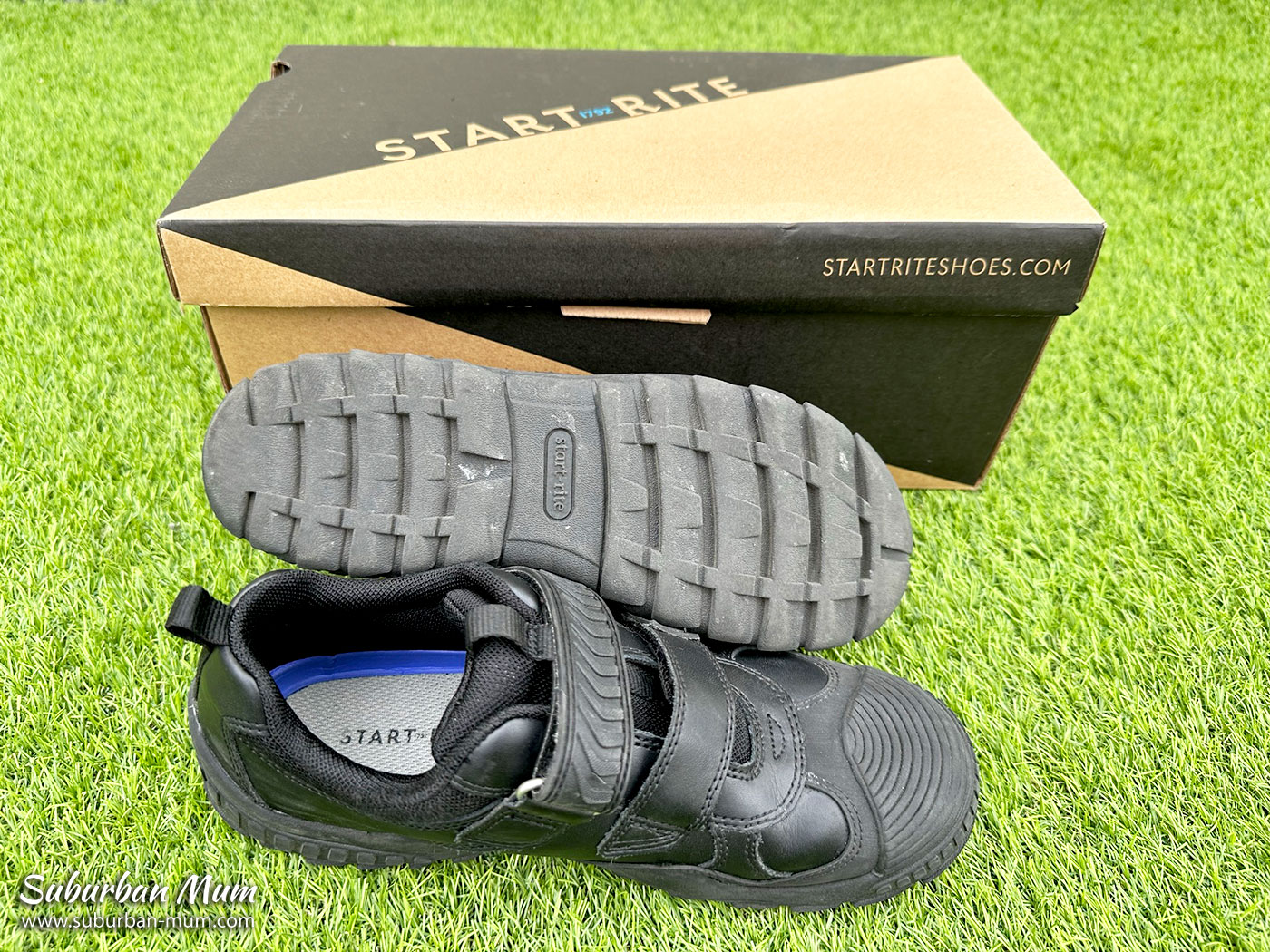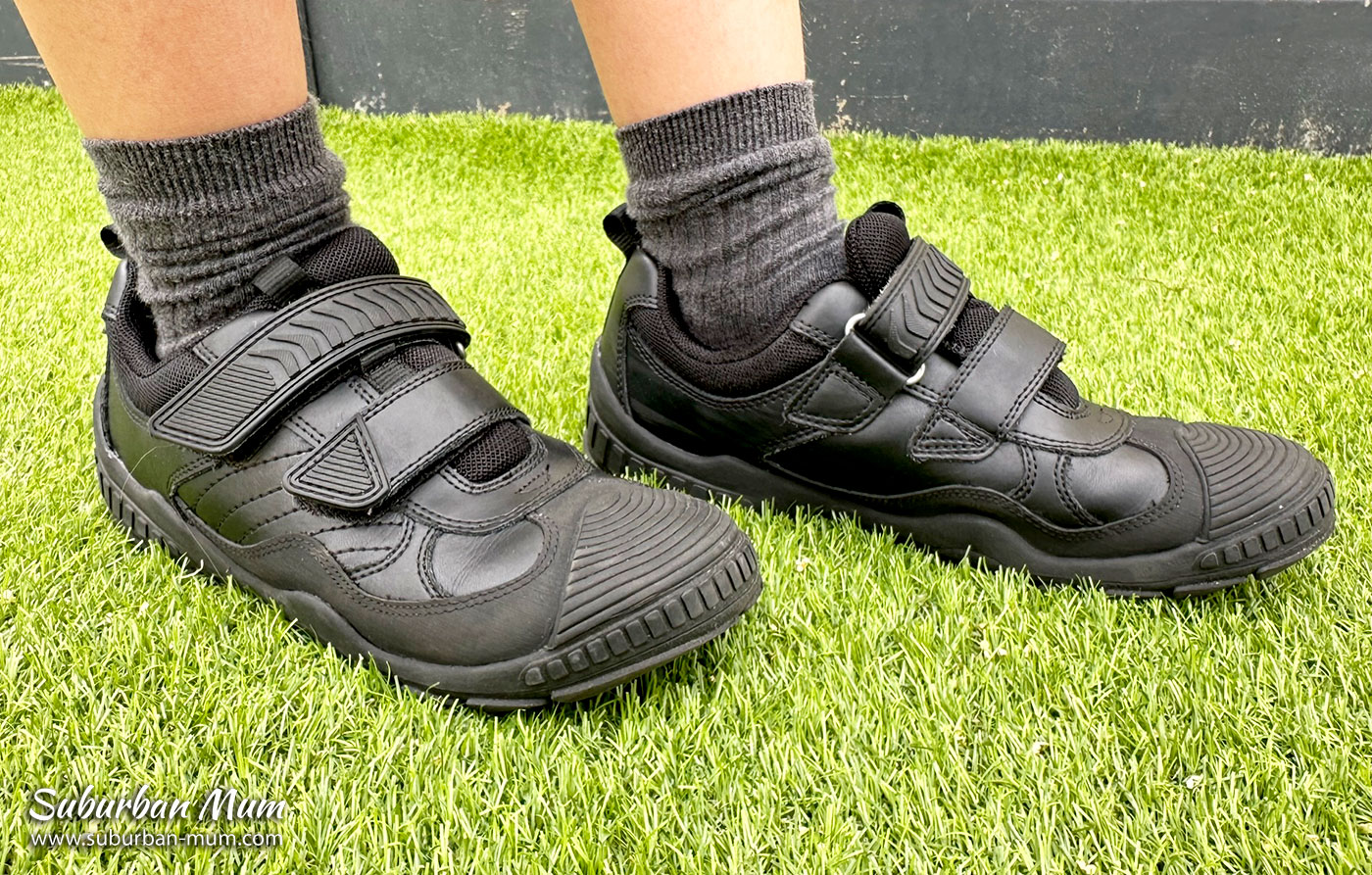 E decided to go with the Rhino Sherman, a black leather lace-up shoe which is a good choice for older boys. These also have scuff-resistant toe protection (believe me, they still need it even if they are older!) as well as padded ankle support providing a secure fit and stability.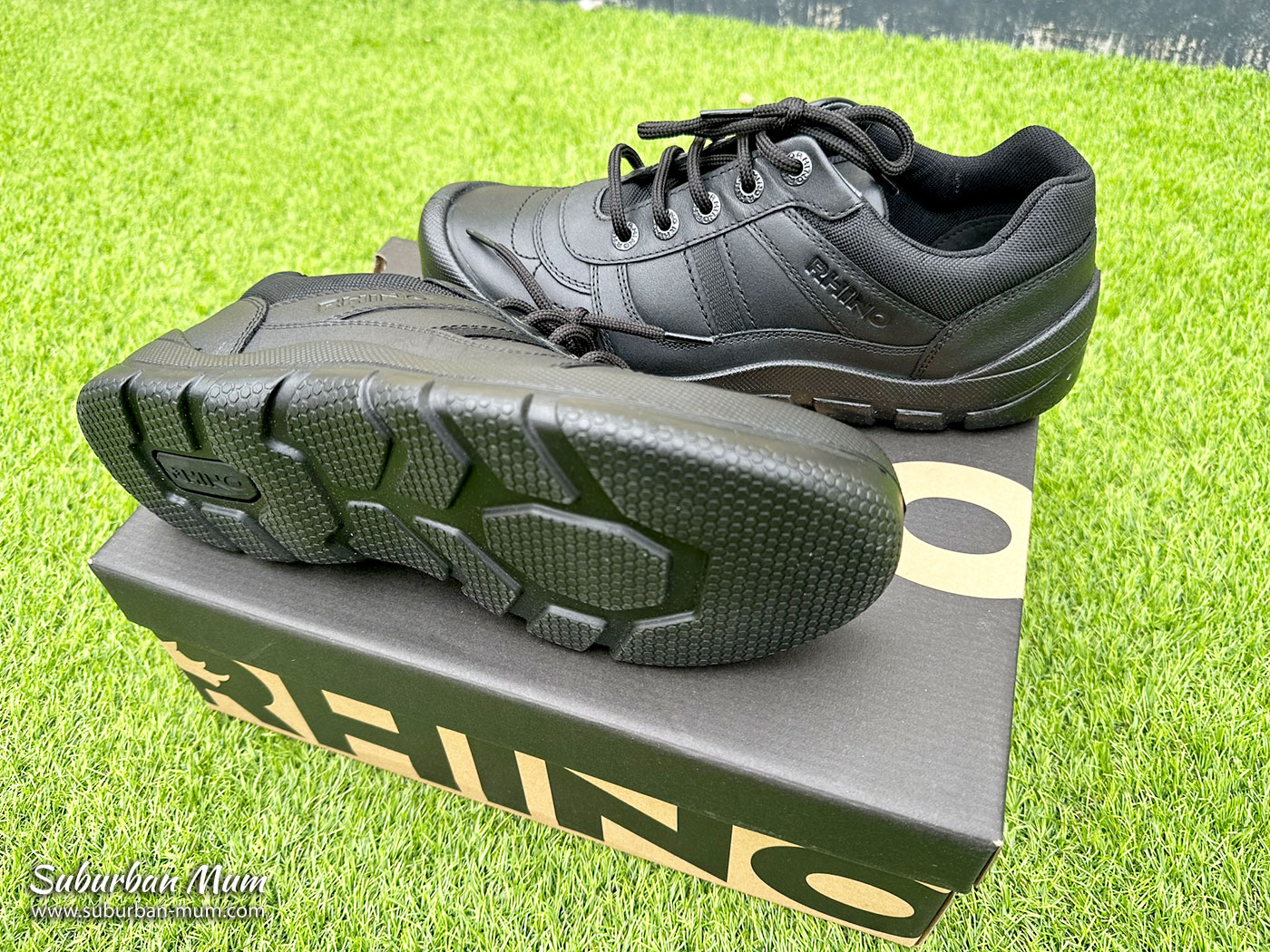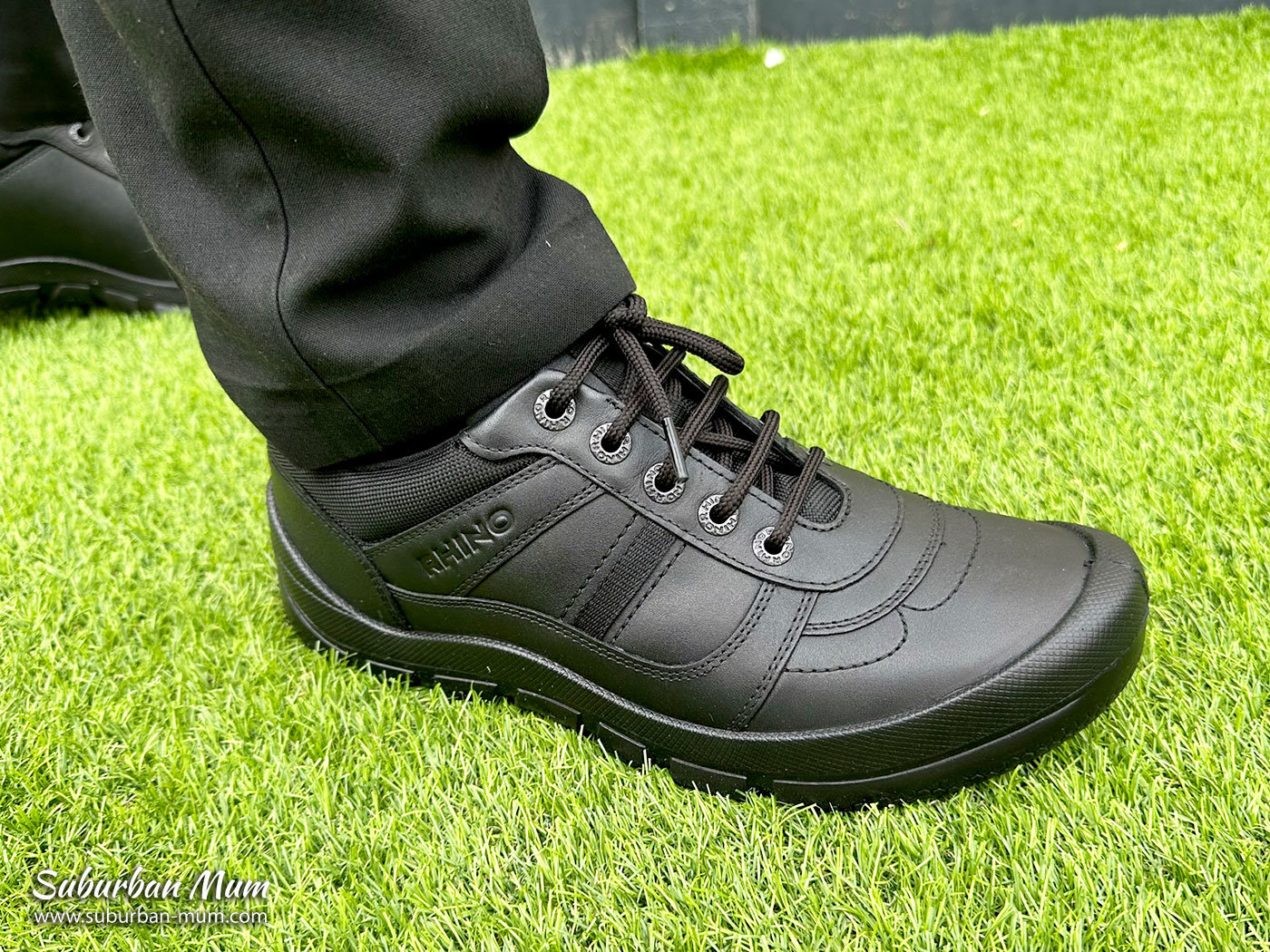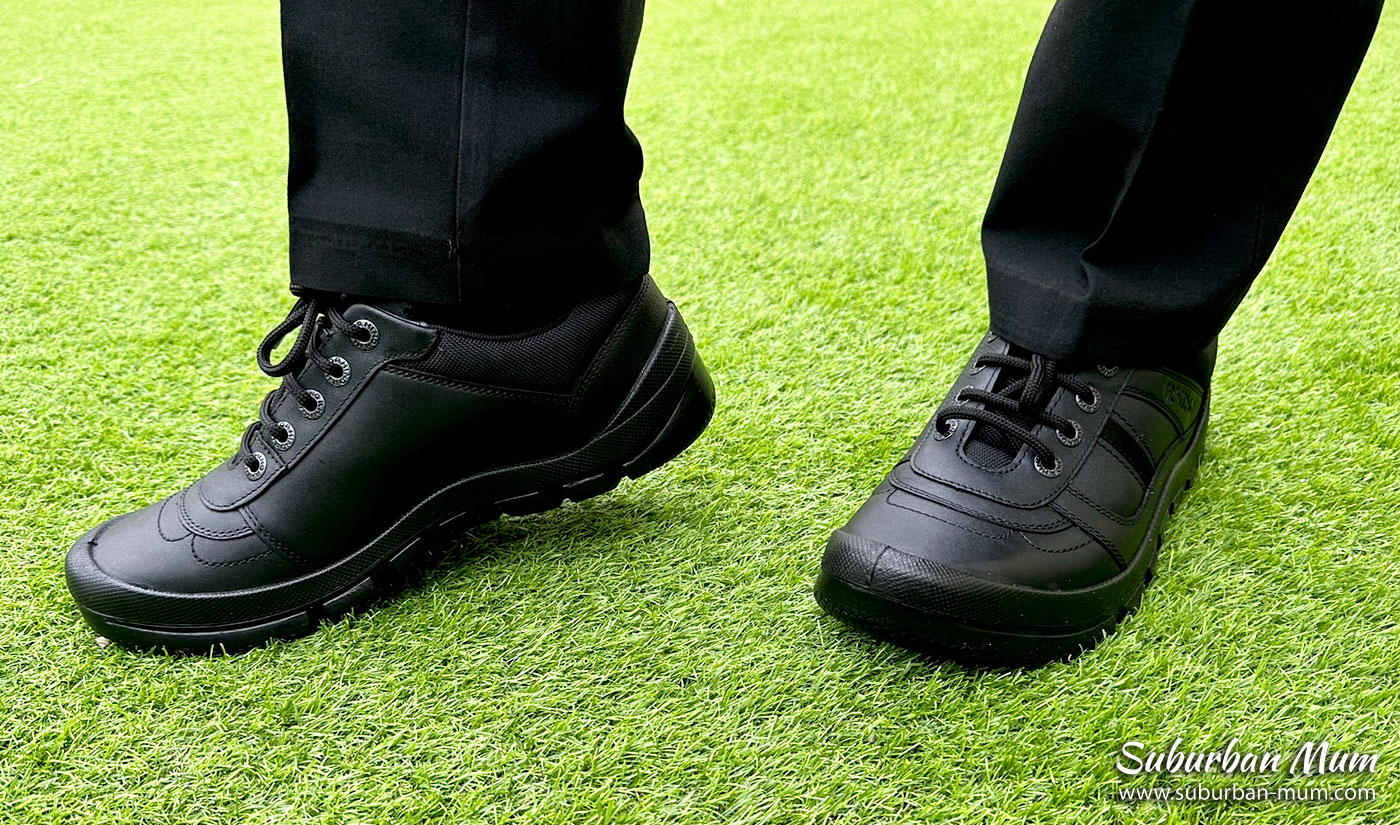 Start-Rite shoes go above and beyond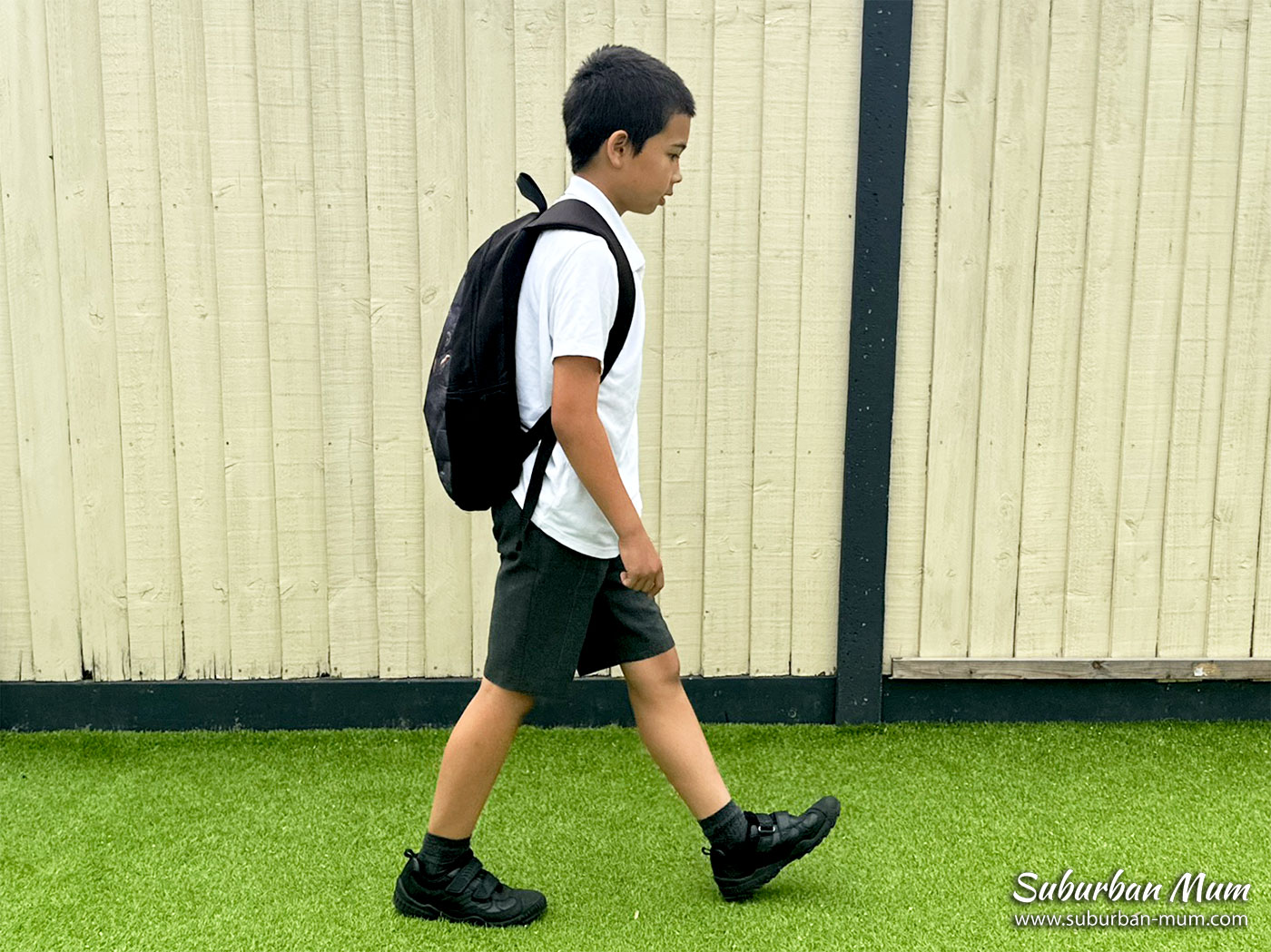 To ensure their shoes meet the highest standards, they go through rigorous testing using the following methods:
Durability
To guarantee their durability, the shoes have to pass a number of tests. They flex, twist and pull the shoes to ensure the uppers won't crack during wear. Elastic gussets are tested to withstand over 20,000 flexes so they remain functional and intact throughout the school year.
Weather-resistant
The lining is tested by exposing 6 different materials to wet and dry conditions for wear and colour fastness.
Corrosion resistance
Buckles, studs and eyelets are tested by submerging them in salt water for 24 hours to assess their resistance to corrosion.
Exception Sole Quality
Start-Rite sets a high standard for sole durability, guaranteeing that their shoes can withstand the equivalent of 500,000 steps. If the sole doesn't look as good as new after this – it doesn't make it into the range. This is seriously impressive, especially given our insole troubles with both boys' previous school shoes.
We are really impressed with the quality of Start-Rite school shoes so far. They're comfortable, lightweight, well-fitted and durable. Everything you would look for in a school shoe for active boys who are always on the go. They have both been wearing their shoes for the last few weeks of term and surprisingly, they haven't been scuffed or ruined and still look almost brand new!
Knowing that Start-Rite goes to great lengths to ensure the quality of their shoes through rigorous testing gives me peace of mind. I am definitely converted and will be sticking with Start-Rite from now on. If you're looking for reliable school shoes that stand the test of time and play, we highly recommend trying Start-Rite shoes.
You might also like: