Sundays are all about being relaxed and lazy, aren't they? And what better way to spend your day than to have a leisurely lunch at your own pace without having to worry about the kids.
You might think this isn't possible if you have no one to look after them but you can have the best of both worlds at GOAT Chelsea.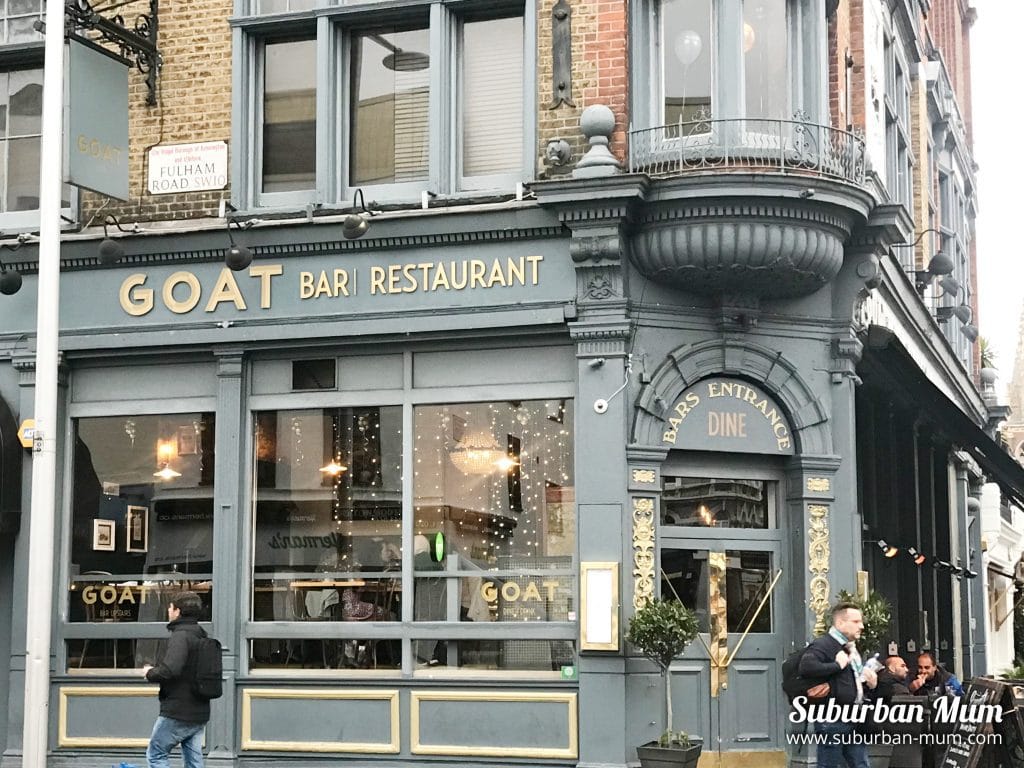 About GOAT Chelsea
GOAT is a contemporary Italian-style restaurant on the Fulham Road that serves classic and contemporary dishes. Every Sunday, they run a Kids Club where the kids are kept occupied by an entertainer so parents can enjoy a leisurely lunch.
GOAT is made up of three floors. The main restaurant is on the ground floor, the kids club is on the lower ground floor.
Upon arrival, we were shown to our table and handed menus. The boys were quite keen to check out the Kids Club so after deciding what they wanted to eat they made their way to the lower ground floor.
Sunday Kids Club
There was an entertainer who greeted them and made them some balloon animals. I have to be honest, I was a little disappointed to see that other than that, there were no other toys or activities there to keep them occupied. I'm not sure if this is always the case at the Kids Club. Perhaps the entertainment differs on a weekly basis. I felt the area was a little small too but the boys weren't fussed by this at all and liked the fact they had their own little area to play.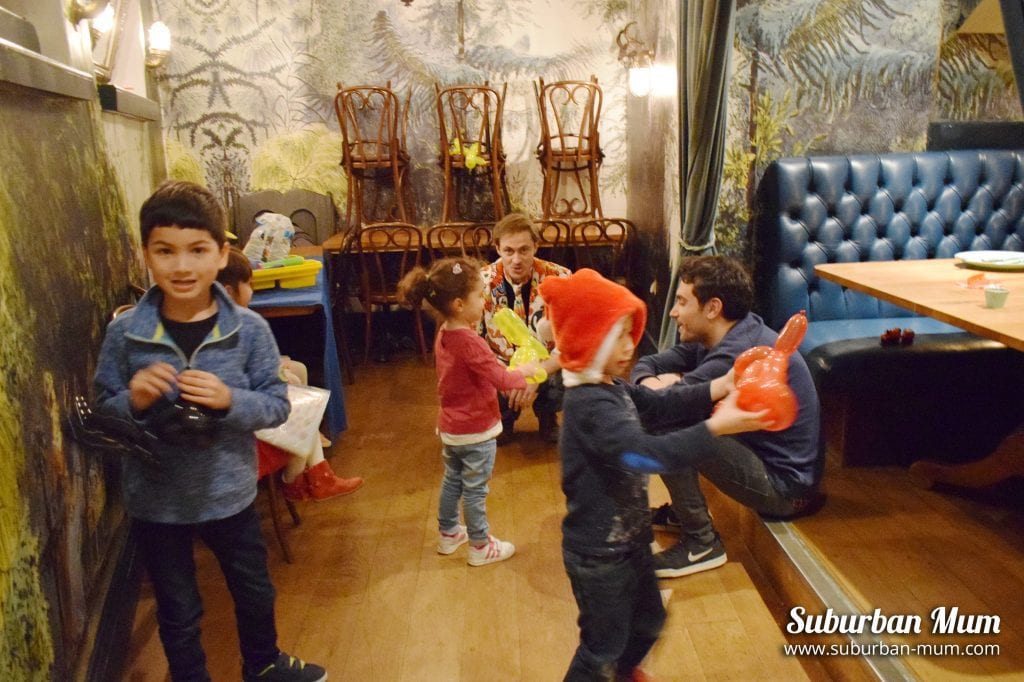 I left them to their own devices and headed back to the restaurant to order our food. The restaurant was very busy with lots of young families and a couple of parties too. As the Kids Club is on the lower ground floor, you needn't worry about kids wondering outside of the restaurant. We could easily spot the boys when they came upstairs to find us. For parents who have younger children who aren't old enough to be left, (or for those who are a little shy) some seating is available for parents to sit with their children.
The Food
From duck, steak and quinoa to pizzas and fish, there's a good variety of dishes available on the menu. For starters, Mr H had the Truffled Macaroni and Cheese and I had the Tortellini. Both were delicious and left us wanting more.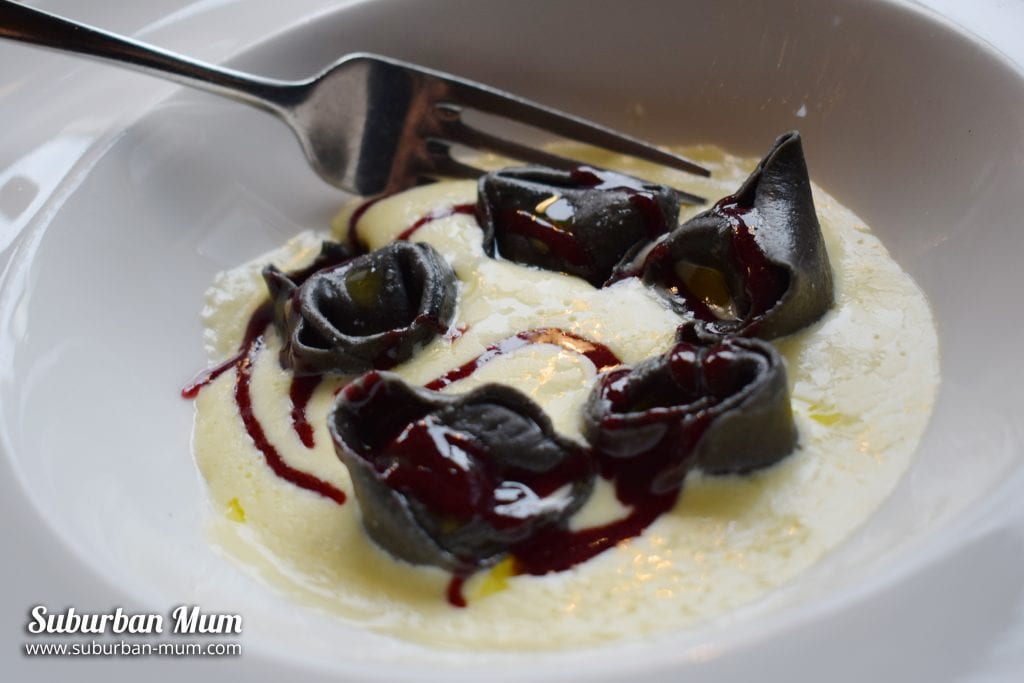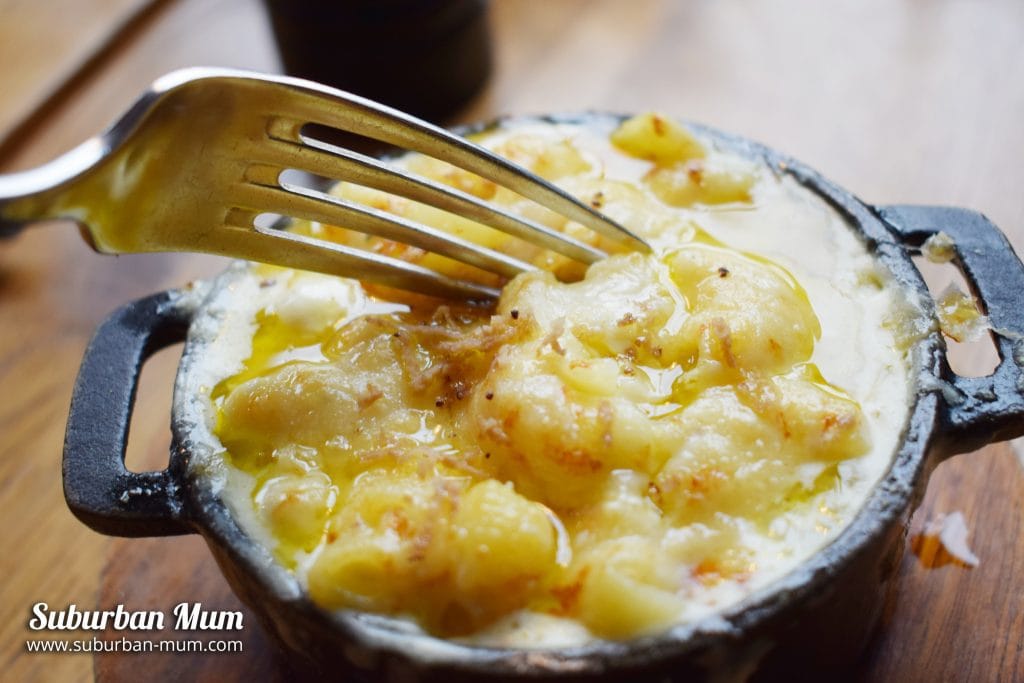 For our mains, I had the Duck breast with samphire, pomegranate, chestnuts, grilled clementines and apricot. Mr H went for the Roasted hake, with ham, puy lentil puree and squid ink. Mr H found his Hake a little too salty for his liking but I couldn't fault the duck – it was heavenly.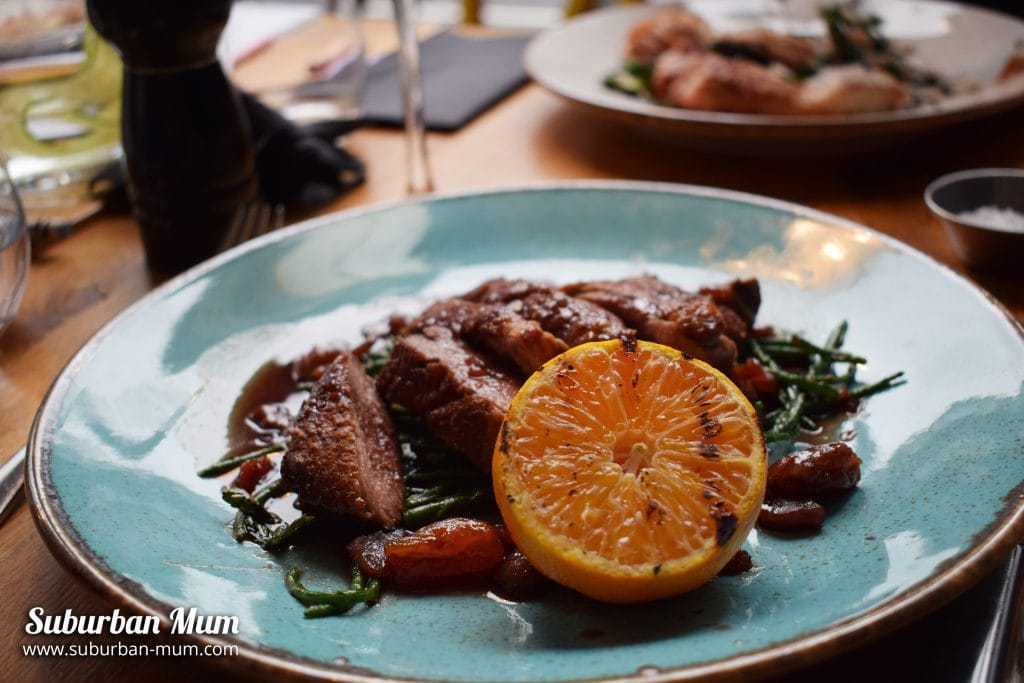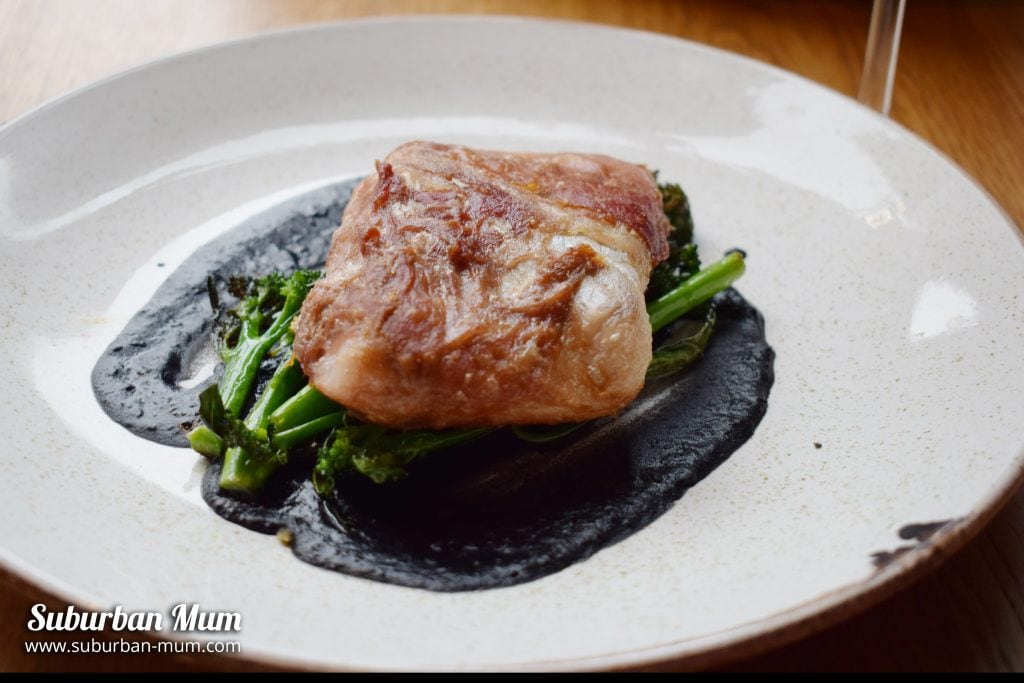 The boys chose pizza and a burger for their meals and were what you would expect from a restaurant. They liked the fact they could head to the Kids Club whilst they waited for their meals. Although they did choose to sit and do some colouring with us at one point (provided by GOAT) too.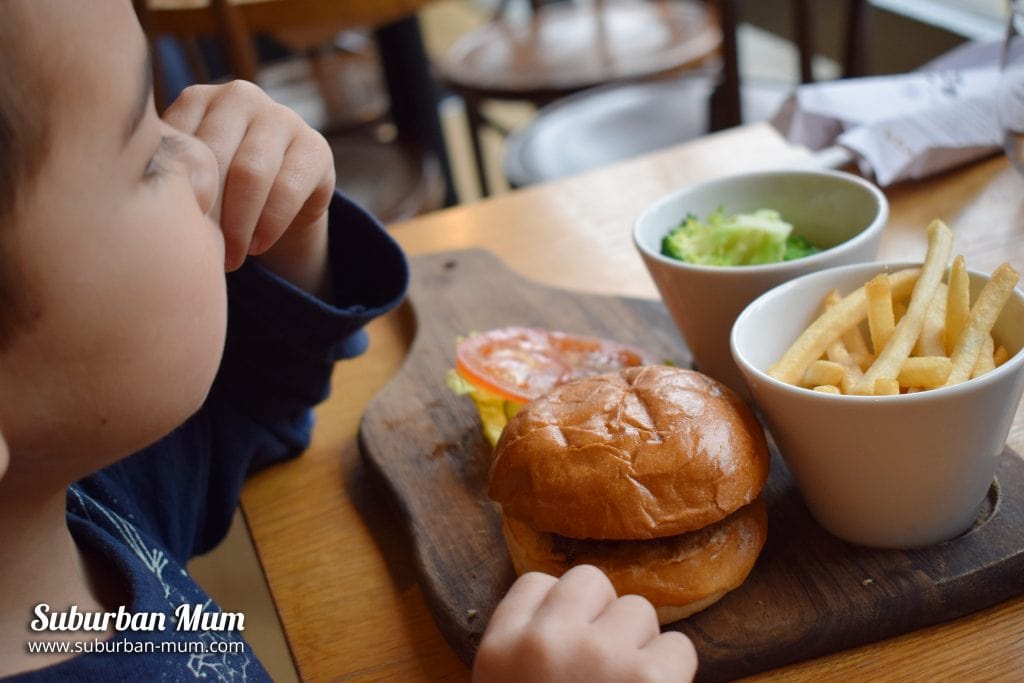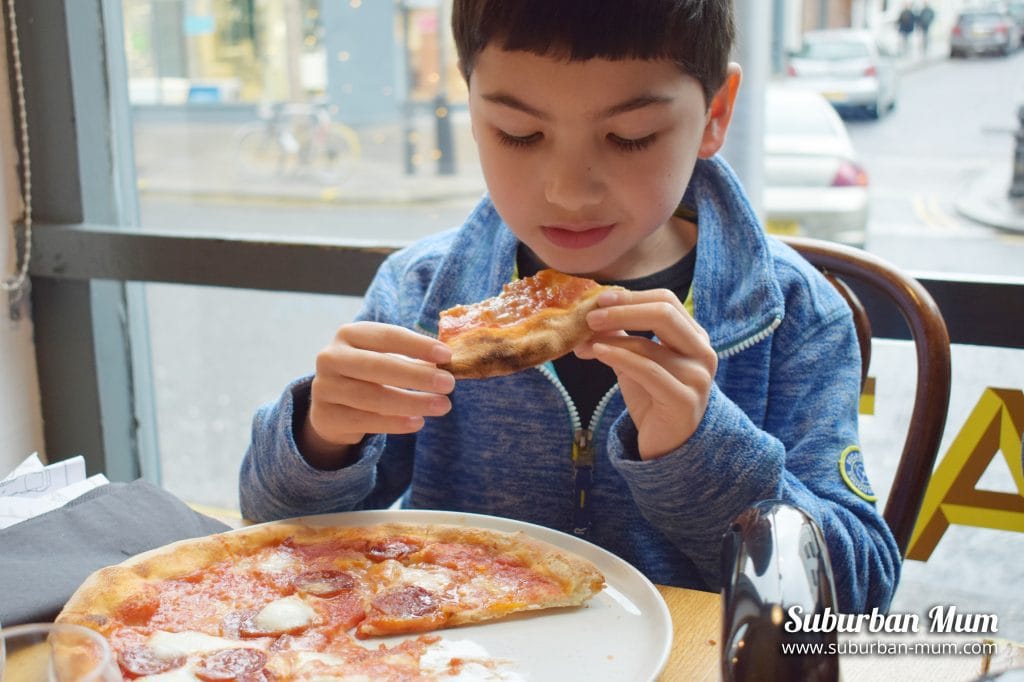 Overall, I think the Sunday Kids Club is a fantastic idea for keeping children entertained, but could have benefitted from being in a slightly bigger area so the kids have a bit more space to play. I also feel it needs to have some other simple activities such as arts and crafts or colouring – possibly even a telly with a movie playing to give the kids a choice of activities to do once the entertainer has made their balloons.
Nonetheless, the boys still had fun playing with each other and it gave us the chance to enjoy our lunch in peace. The food was delicious and we would visit again.
The Sunday Kid Club at GOAT runs from 12-3pm every week. You can find out more information on their website.
*We were invited to GOAT Chelsea and received a complimentary meal for the purpose of this review.
You might also like: