Love Hearts, Drumsticks, Squashies, Refreshers – the list goes on. We love Swizzels in our household. The boy's favourite is a toss-up between Drumstick and Refreshers. Me, I LOVE Parma Violets, and Love Hearts come a close second.
To celebrate 90 years of Swizzels, they have launched a competition where you can get your creative juices flowing by coming up with your very own sweet invention. The winner will be taken on a VIP tour of the Swizzels factory in Derbyshire and to top it off, they'll get to see their invention being brought to life too.
We were sent a Sweetest Invention Kit and tasked with coming up with a design. E never needs an excuse to get creative, so he happily donned his Swizzels Apron and armed with his Swizzels notebook and pen he got brainstorming.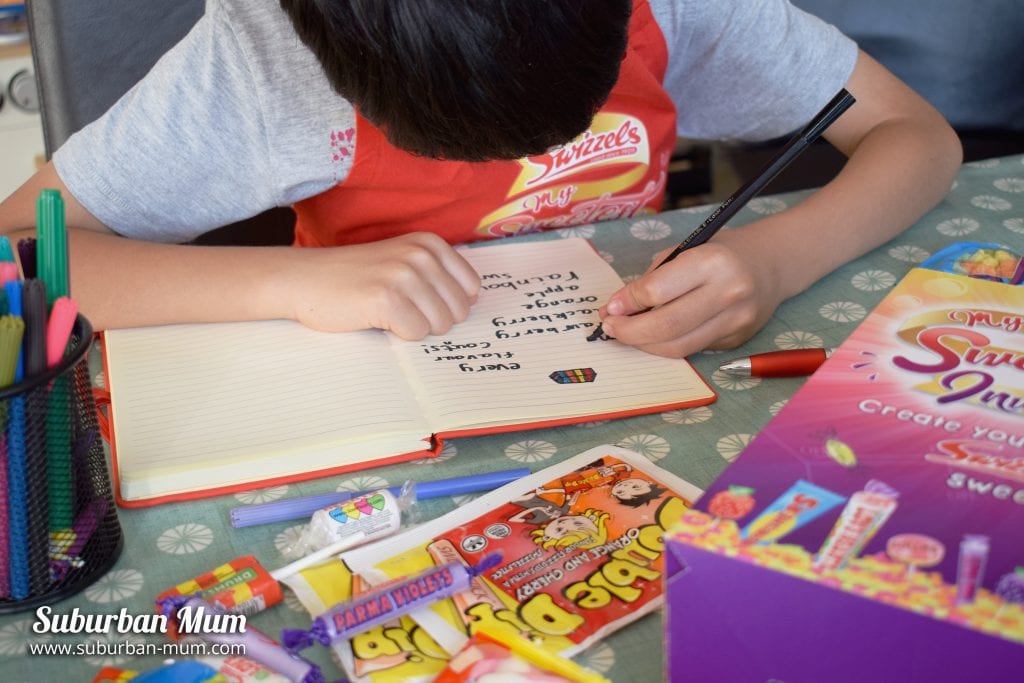 We had a look through some Swizzels sweets for some inspiration, making a note of the flavours and colours used as well as the type of packaging used. He then came up with a strapline "Every flavour counts" which helped him with the design process.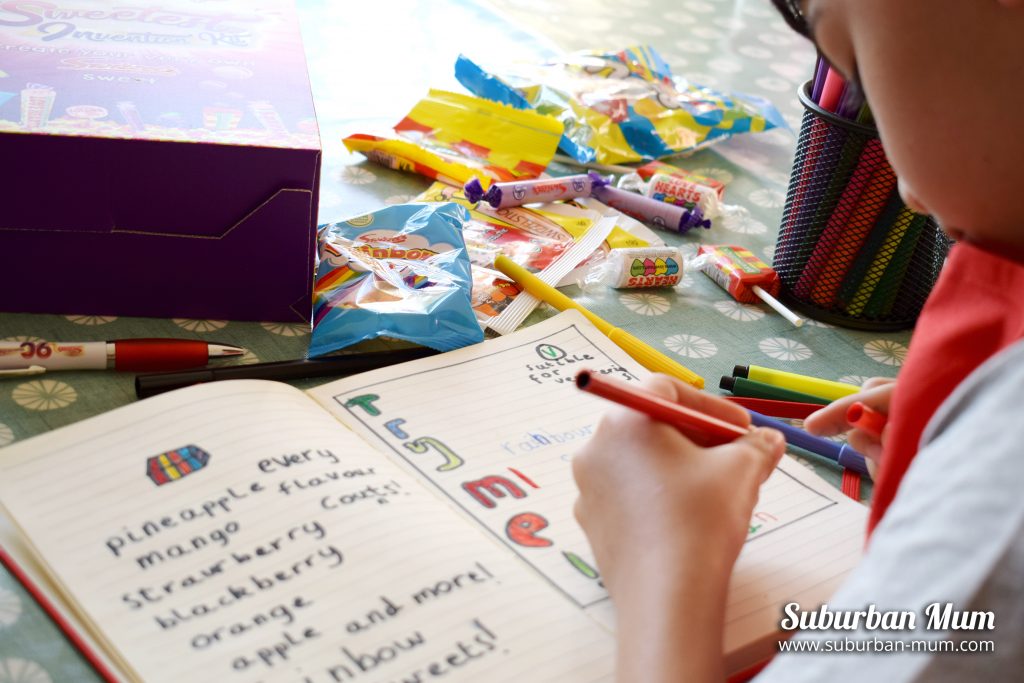 E's finished invention was a Rainbow sweet with a mixture of fruit flavours including Pear, Pineapple, Strawberry, Mango, Blackberry, and Apple with sherbert inside. What do you think of it?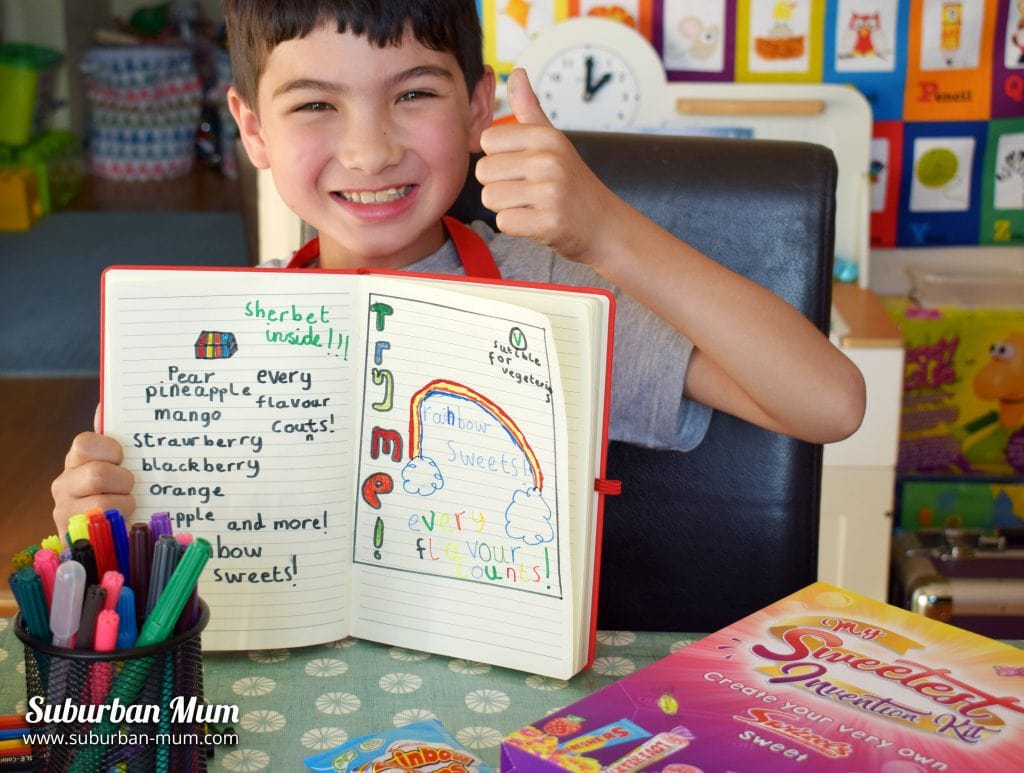 Now it's your turn!
Now's the chance to come up with your own creation. Head over to the Swizzels website and check out the gallery for some inspiration before jotting down some initial ideas.
Think about the following:
How should you eat it?
What will it taste like?
What shape will it be?
Once you've honed your design, either go to www.swizzels.com/invent before the 3 September to submit your invention or upload onto your social channels using #MySwizzels. The winner will have a VIP tour of the Swizzels factory in Derbyshire, and they'll see their invention brought to life.
Best of luck, I can't wait to see what the winning invention will be!
* I was sent the Swizzels Sweetest Invention Kit for the purpose of this post.