We've had a bit of a heatwave down in London over the last few days, yesterday after school we even had the paddling pool out. This morning? Rain and lots of it. Apparently, we've had about a months worth of rain in just a few hours. I don't mind, for once I welcome the rain. I think we all needed it to cool off from the heat.
I dug out our raincoats and welly boots for the school run and I have never seen M so happy splashing around in every single puddle he could find.
I don't work on Fridays and today, we didn't have a lot planned. After dropping his big brother off to school we headed into town. I needed to pick up a few last minute items in preparation for him starting the School Nursery next week.
We only needed a few things, a new water bottle and a spare pair of wellies and for once we didn't have anywhere to rush to.
M was happy splashing around in puddles, stopping to look at the trains go by and wanted to stop to watch the builders we were passing. We never usually stop – I am always in a hurry to get to where we are going and normally usher him along but for once I was happy to let him take the lead.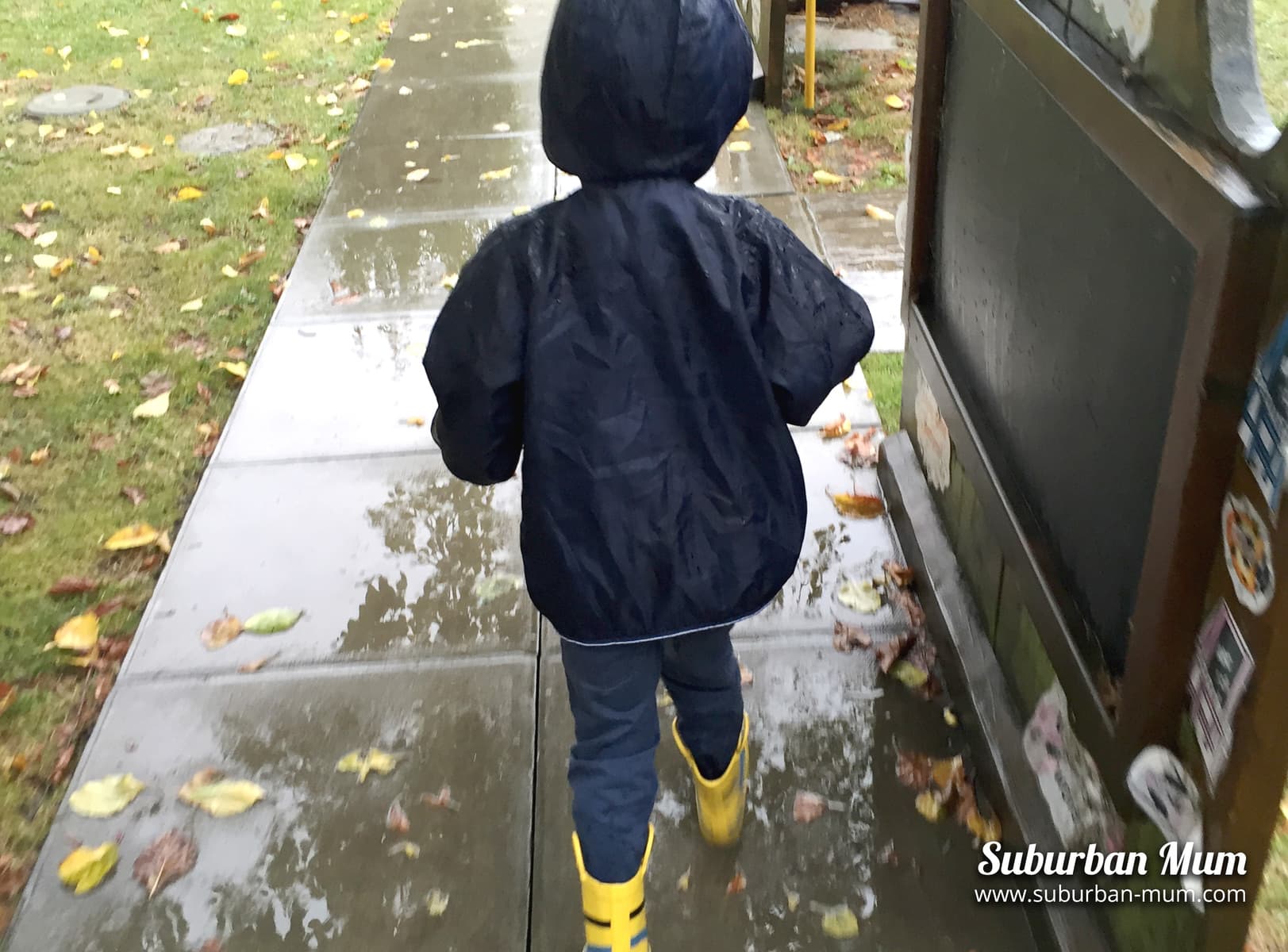 We spent the morning walking on walls, looking at toys and possibly going up and down every single escalator in The Bentalls Centre. And why not?
He was SO happy and loved being in charge of where we were going next. We did eventually get round to buying the bits we had gone in for.
As we were leaving, he wanted to go up the "big escalator" in the centre that takes you from the ground floor right the way to the top floor. I had promised he could go on it earlier so off we went. Whilst we were on it, he turned around, beamed at me and said:
"I love escalators mummy"
Sometimes, we just need to let them take the lead and do the things they want to do don't we? He has come home tired but oh so happy.