A kitchen is the heart of any home. It should be a place where family and friends gather for meals and conversation, but it should also look beautiful and function perfectly. Crafting an exceptional kitchen requires careful planning and attention to detail. Here are some techniques for creating a remarkable space that you'll love spending time in.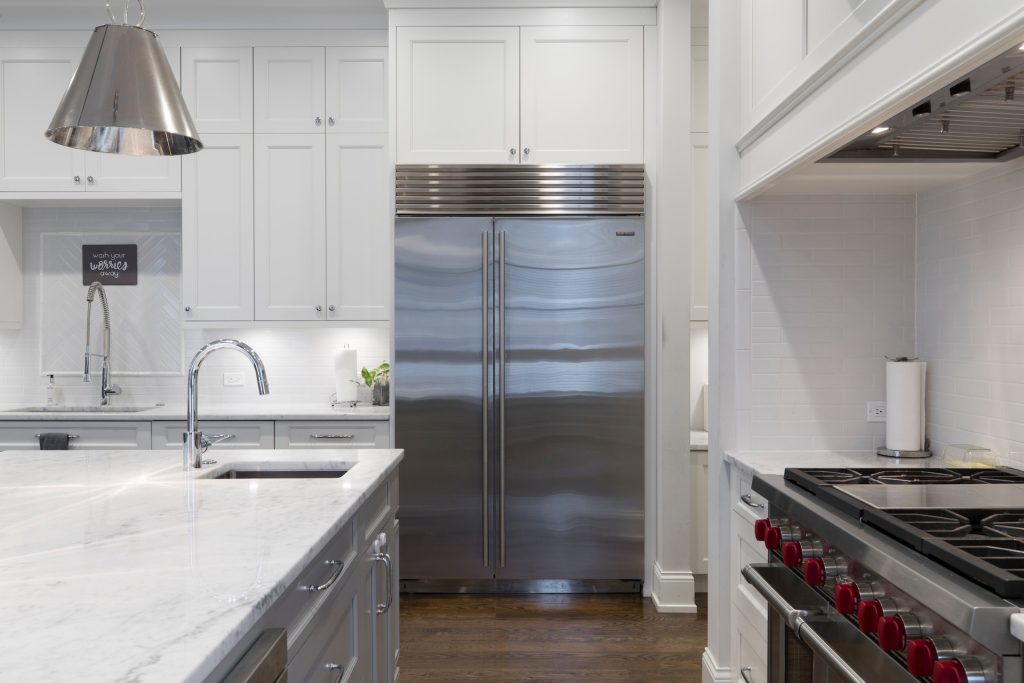 1. Choose the right layout
The layout of your kitchen is one of the most important factors when it comes to crafting an exceptional space. Take into consideration how you use your kitchen, as well as its size and shape. Do you enjoy entertaining? Consider adding a breakfast bar or island for extra seating and workspace. Are you short on cabinet space? Look for ways to maximize storage with built-in cabinetry or an over-the-fridge cabinet. Consider including zones for prep, cooking, cleaning, and eating to maximize efficiency.
2. Install quality cabinets
Quality cabinets can be expensive, but they're worth it if you want a beautiful kitchen that stands the test of time. Look for cabinetry made with solid wood and plywood, as well as dovetail drawers and soft close hinges. Consider the overall style of your kitchen when selecting cabinets. Choose something that will complement your countertops, backsplash, and other design elements.
3. Invest in durable countertops
Countertops take a lot of abuse over time, so it's essential to choose surfaces that are durable enough to withstand daily use. Popular materials include granite, quartz, marble, and laminate. While some materials can be quite expensive, plenty of affordable options are available that look great and hold up well over time.
4. Find the right appliances
Appliances are the backbone of any great kitchen. So choose appliances that offer both form and function. Consider buying energy-efficient models and those with extra features like convection ovens or induction cooktops. And don't forget to measure your space carefully—you don't want to buy a huge refrigerator only to find it won't fit in the designated spot!
5. Add Special touches
The little details can make a big difference when it comes to crafting an exceptional kitchen. Consider adding stylish lighting fixtures, hanging decorative plates or artwork, and incorporating plants for a touch of greenery. You could also install a pull-out spice rack, custom shelves and drawers, or under-cabinet lighting to truly up the wow factor.
6. Hire a Professional
If you want to craft an exceptional kitchen, hiring a professional is best. A skilled designer can help ensure everything goes smoothly and is installed correctly. For example, a  skilled German Kitchen Specialist will be able to guide you in selecting the suitable materials and fixtures for crafting a German Kitchen and provide expert advice on your layout and design.
By following these techniques, you'll be well on your way to crafting an exceptional kitchen. From choosing the right layout and installing quality cabinets to finding the right appliances and adding special touches, there are plenty of ways to create a space that you'll love spending time in. With careful planning and attention to detail, you can have a beautiful kitchen that stands the test of time.