Firstly, wishing you all a very Happy New Year. I have to say I have really enjoyed having a bit of a blogging break over the last couple of weeks. I didn't realise how much I needed it to recharge my batteries.
Here is a little round up of what we have been up to over the Christmas break.
We all finished work and school/nursery around the same time this year which was really nice – we all instantly relaxed a little more and have been enjoying lazy lie-ins. We have all not woken up much before 9am every day which has been bliss! Cuddles and TV in bed in the morning is something I will definitely miss when I am back to work next week 🙁
We visited the boys Great Nanny before Christmas and had a lovely get together with hubby's family. The boys stayed up until 11pm which I think is a record!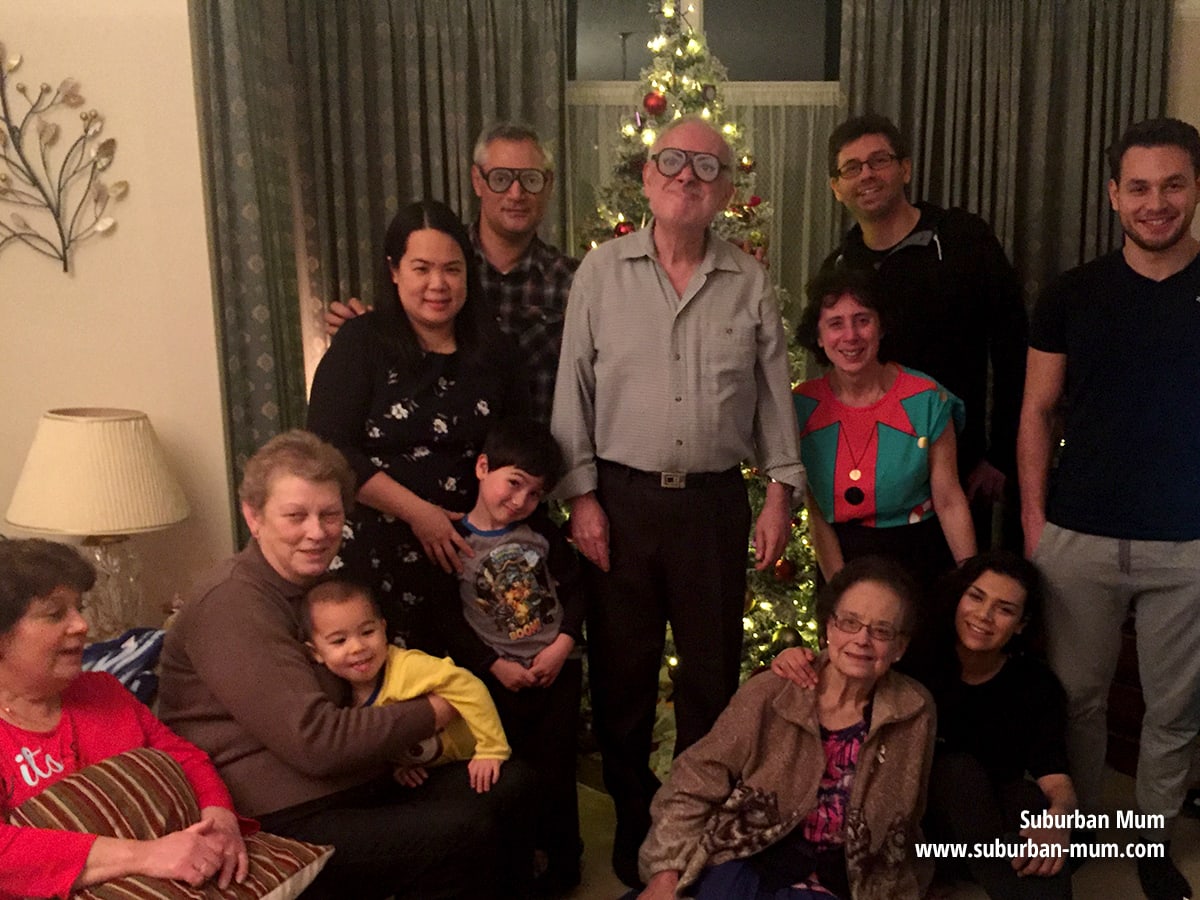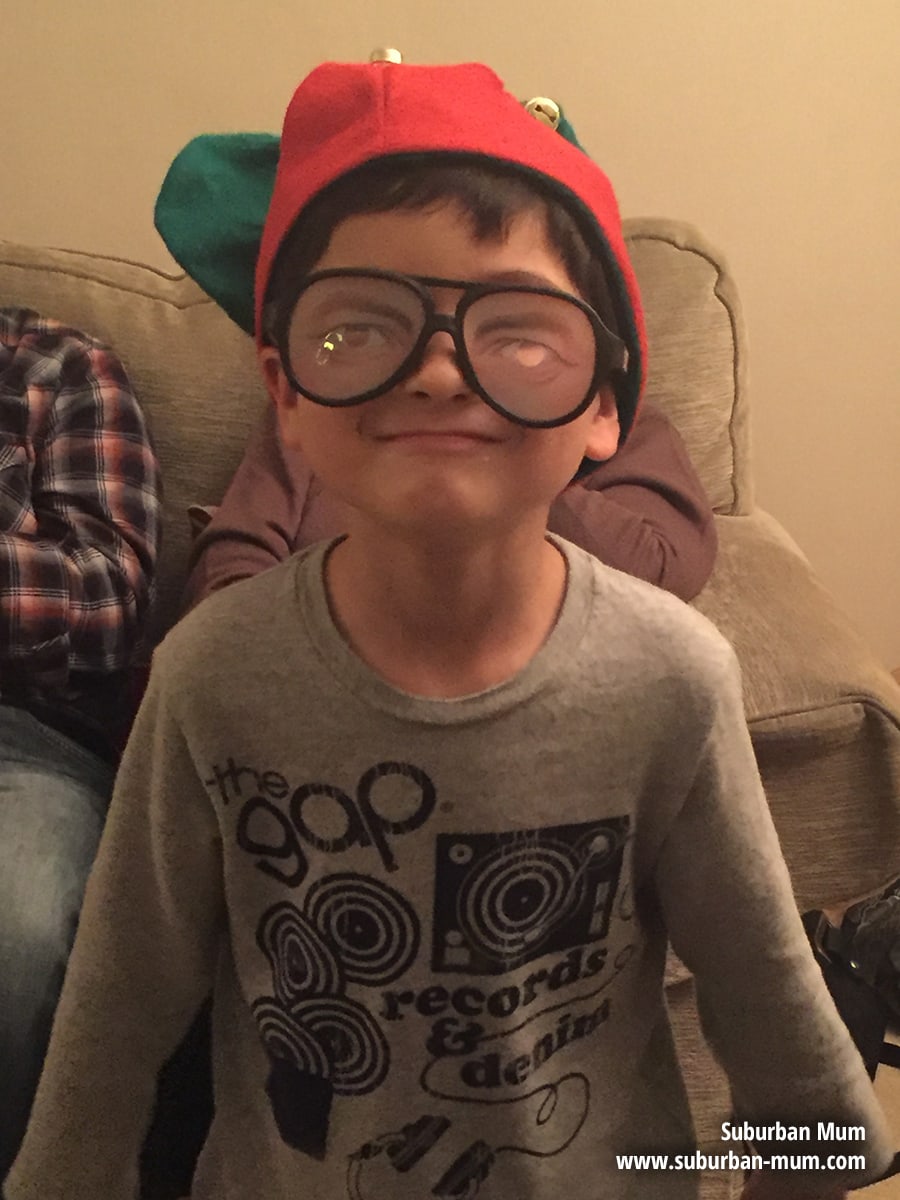 As we had already been to see Father Christmas at the end of November we took the boys to see Disney on Ice as a festive treat.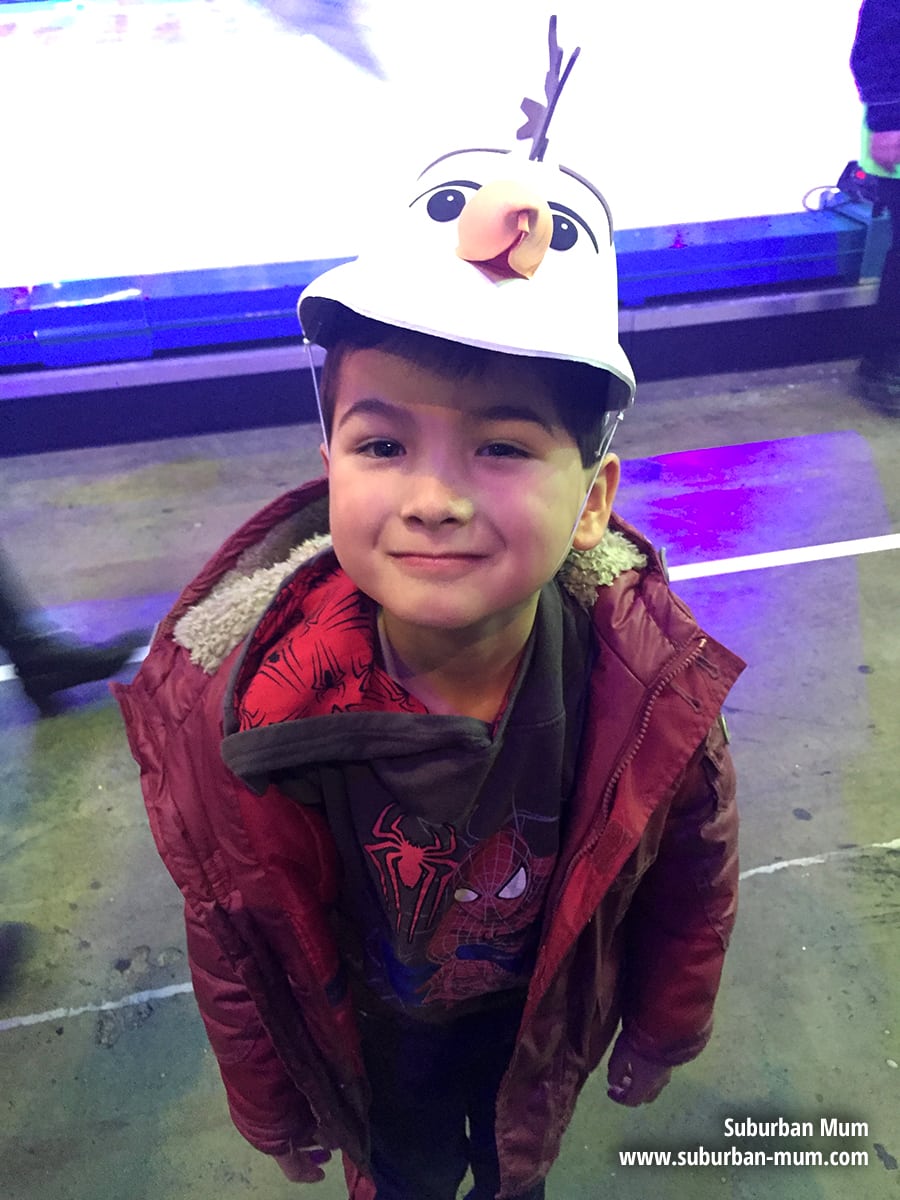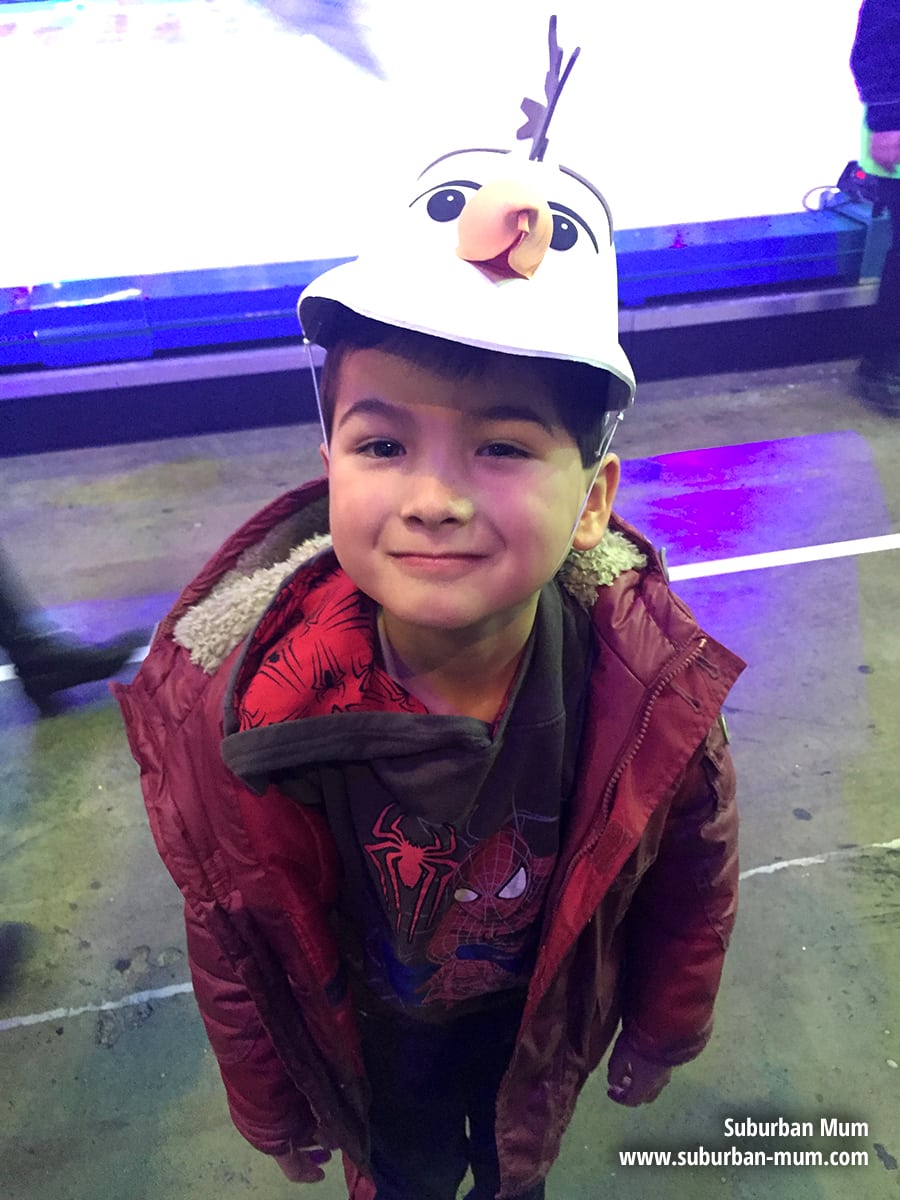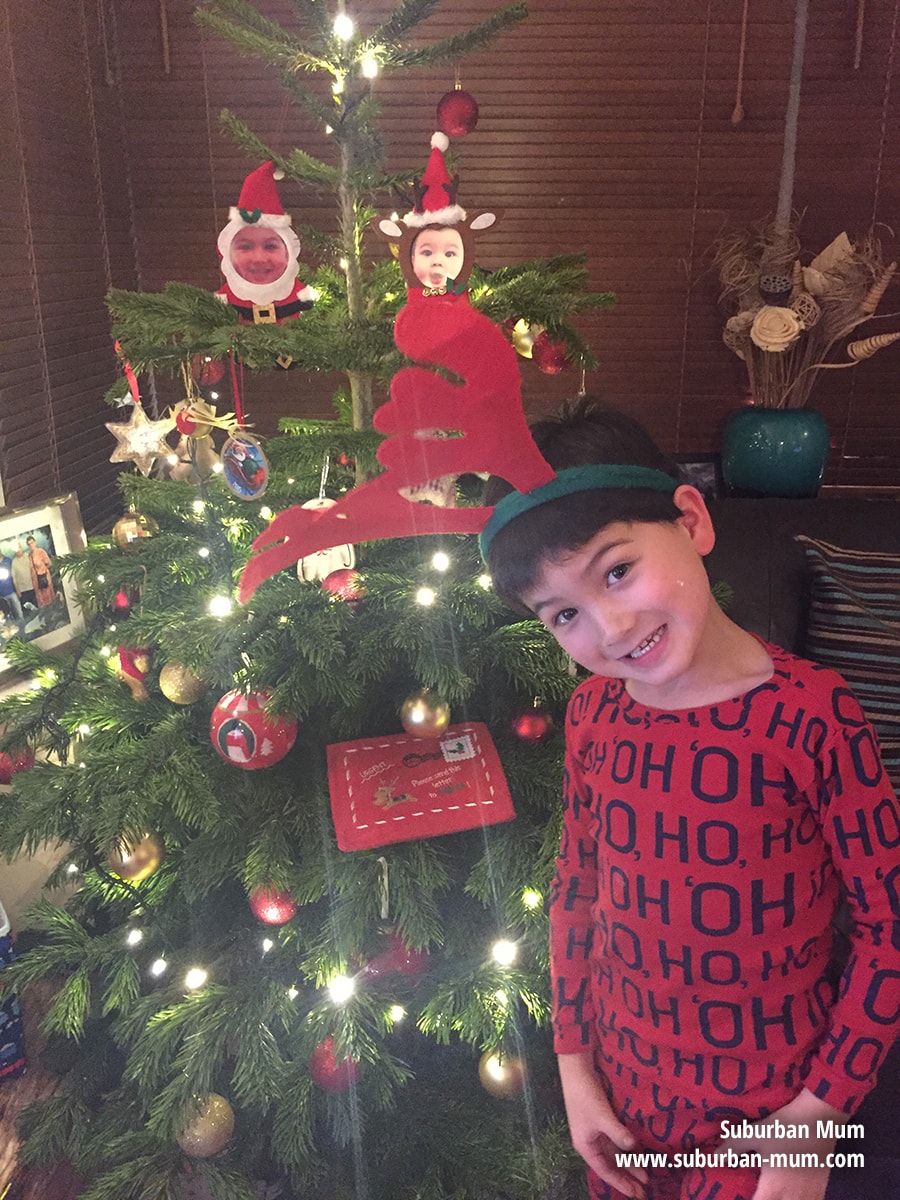 Christmas eve was spent at home. My good friend Natalie made an absolutely amazing Christmas Eve box for the boys which the elves delivered ready for that morning. It came in a lovely wooden box and contained:
Letter from Father Christmas
Magic Key
Personalised Plate and glass milk bottle
Reindeer food
Snowman soups
Cookies from Mrs Claus
Chocolate coins
The Night Before Christmas Book
It's such a lovely idea that I can re-use next year and re-fill the box with with new treats aswell as re-use the plate, milk bottle and Magic Key.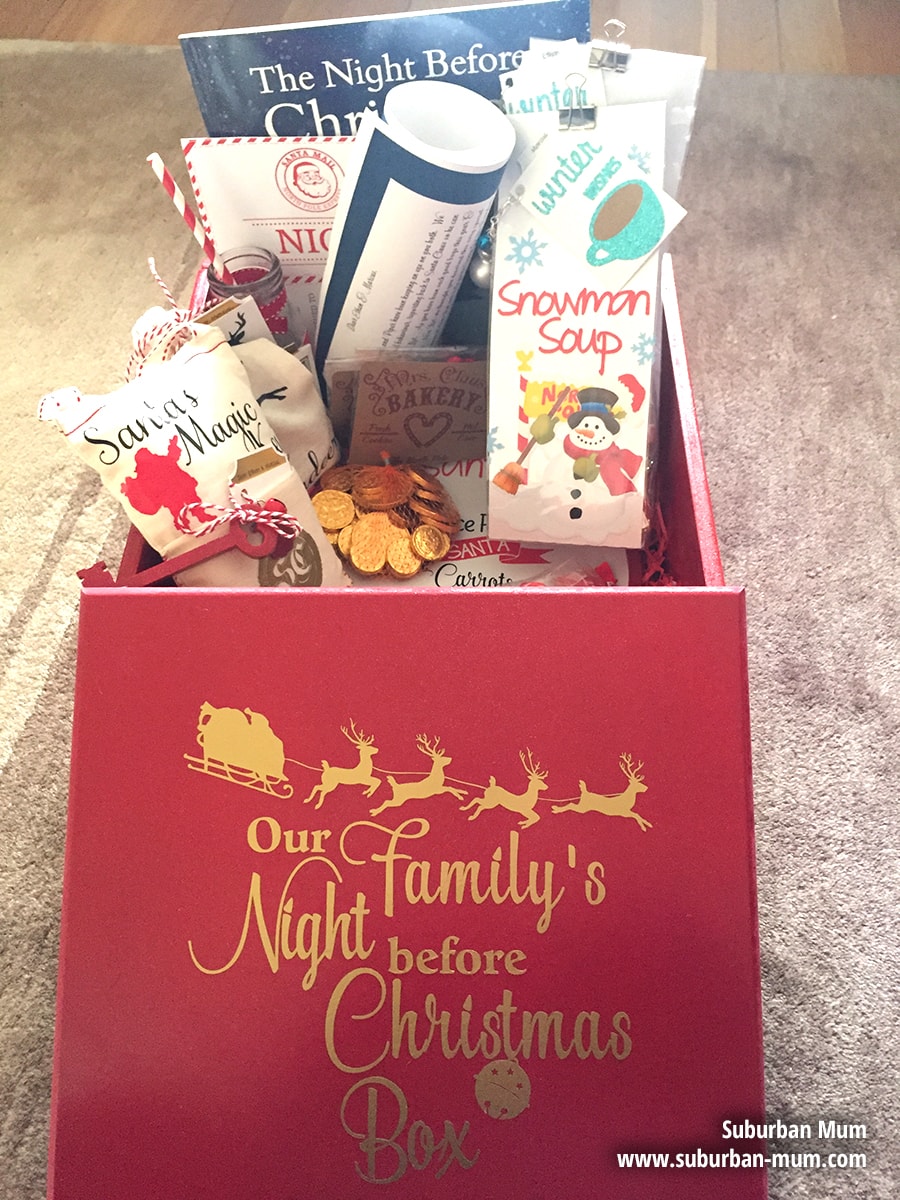 They also opened their stocking presents and got to play with those whilst we tidied the house ready for our in-laws who were coming over to spend Christmas day with us.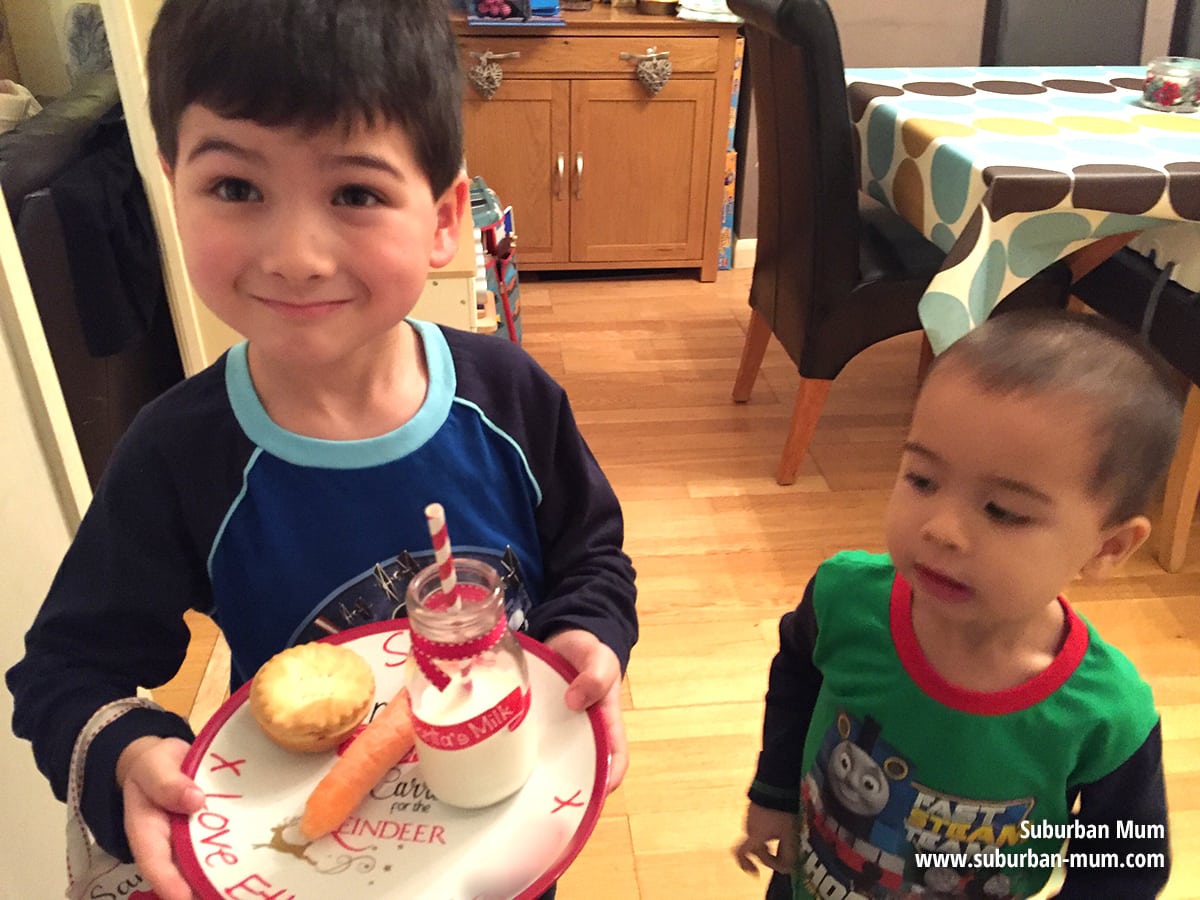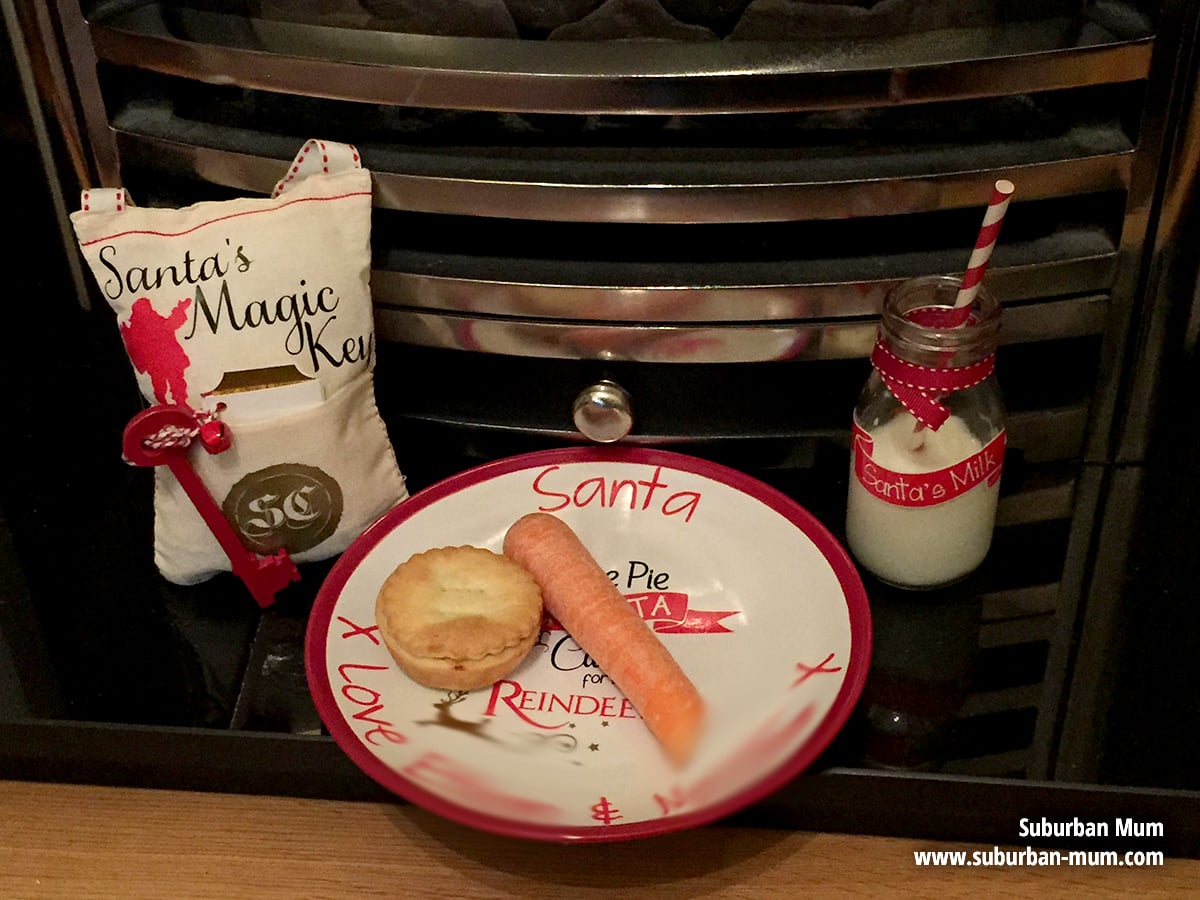 The boys left reindeer food outside, a mince pie and milk for Father Christmas aswell as a carrot for Rudolph. We made sure the boys were tucked up in bed at a reasonable hour and read them their Christmas book "The night before Christmas"
Christmas morning and the boys were very excited to see if Father Christmas had been – which of course he had! It was so nice to see their excited faces opening their presents.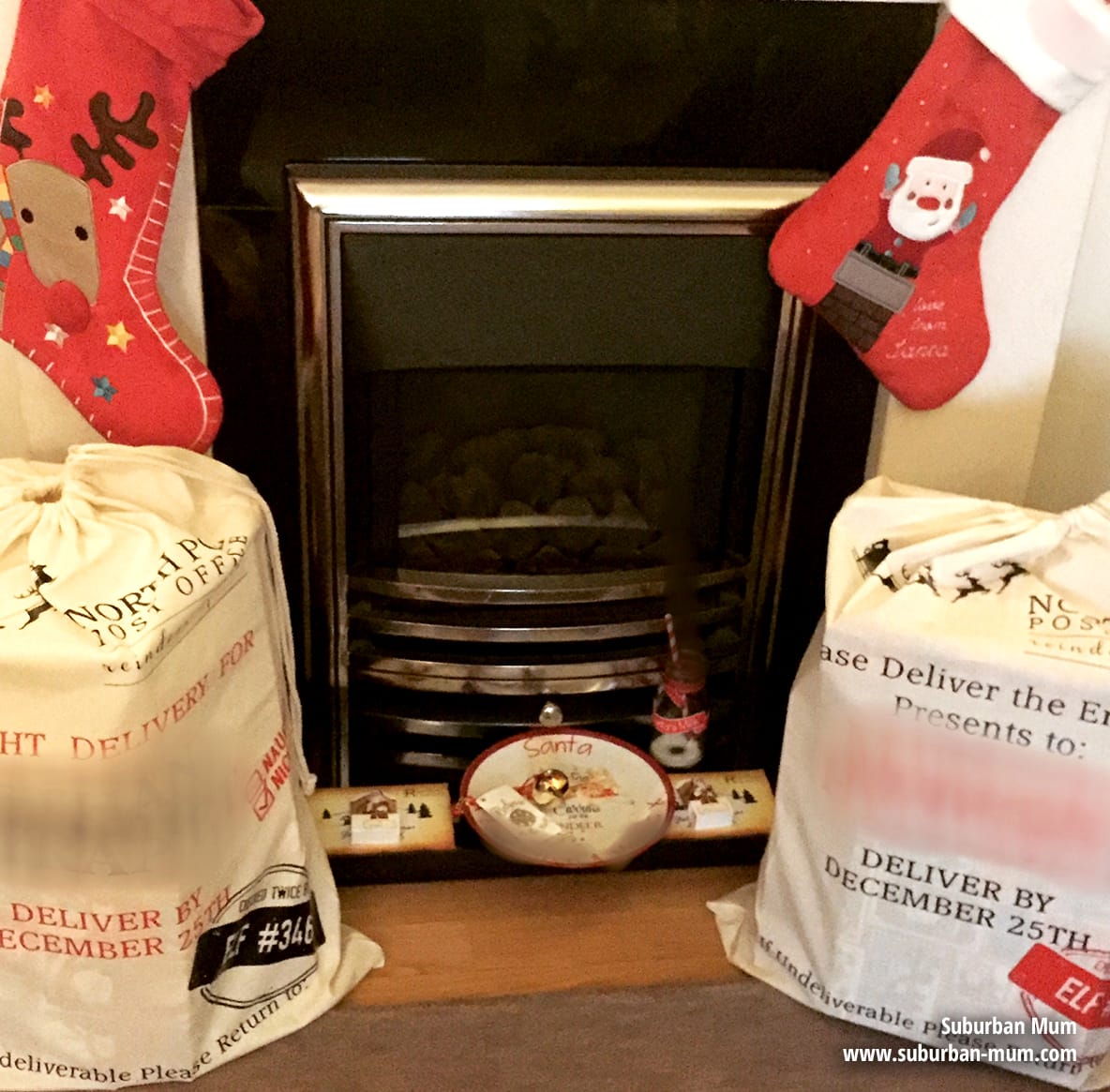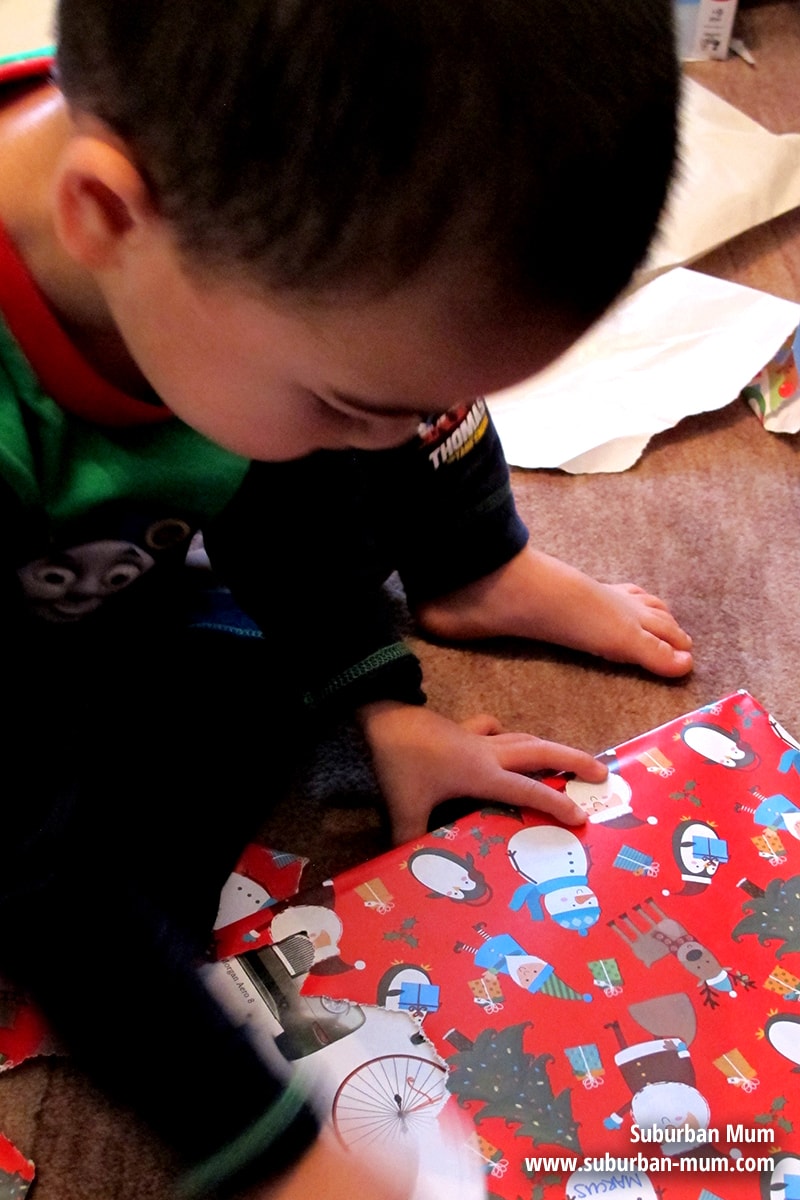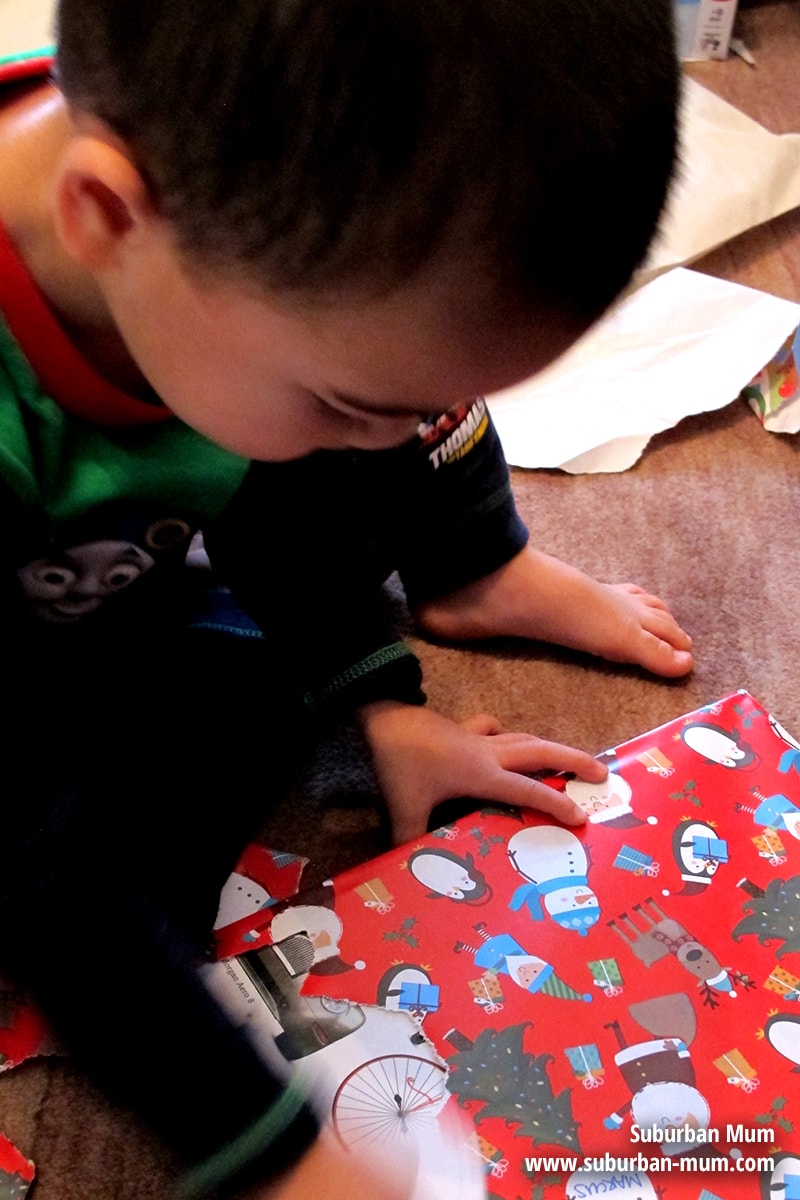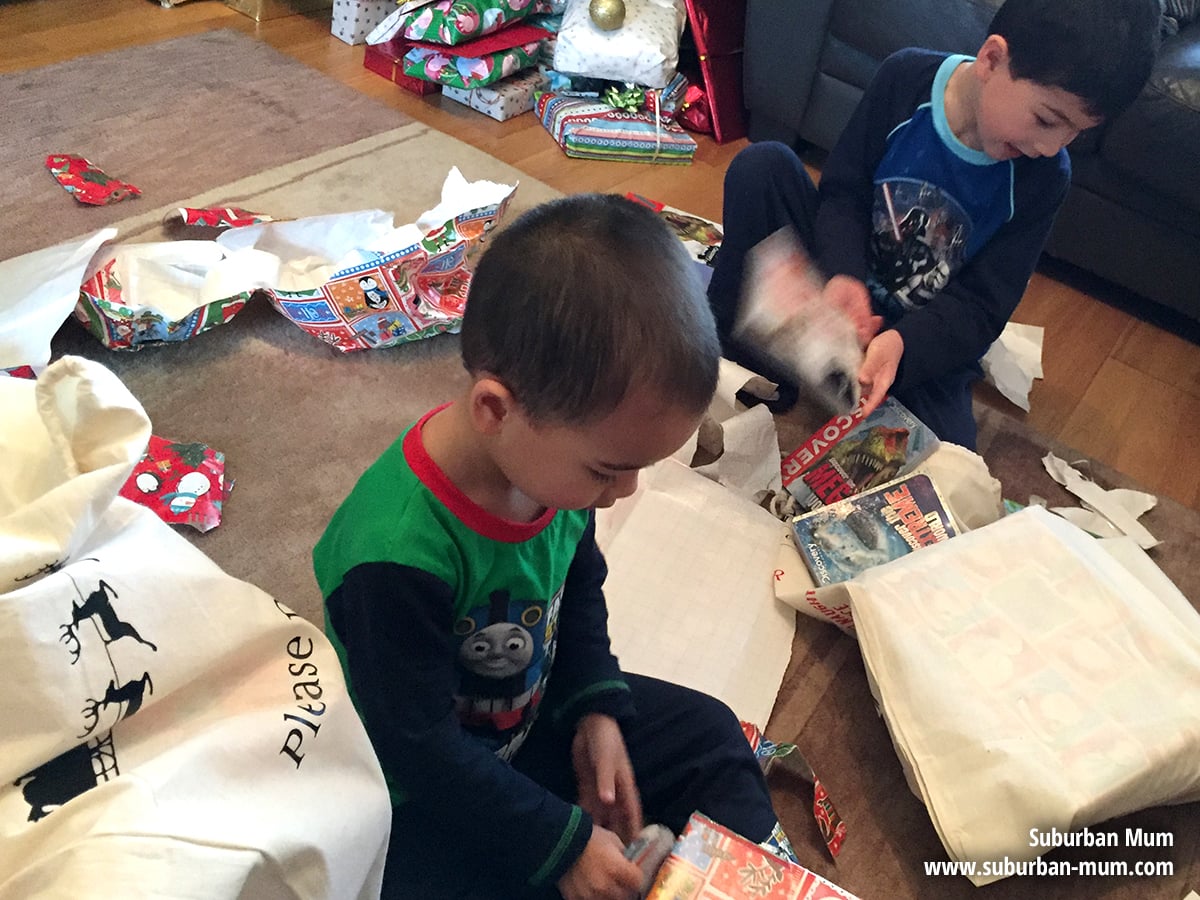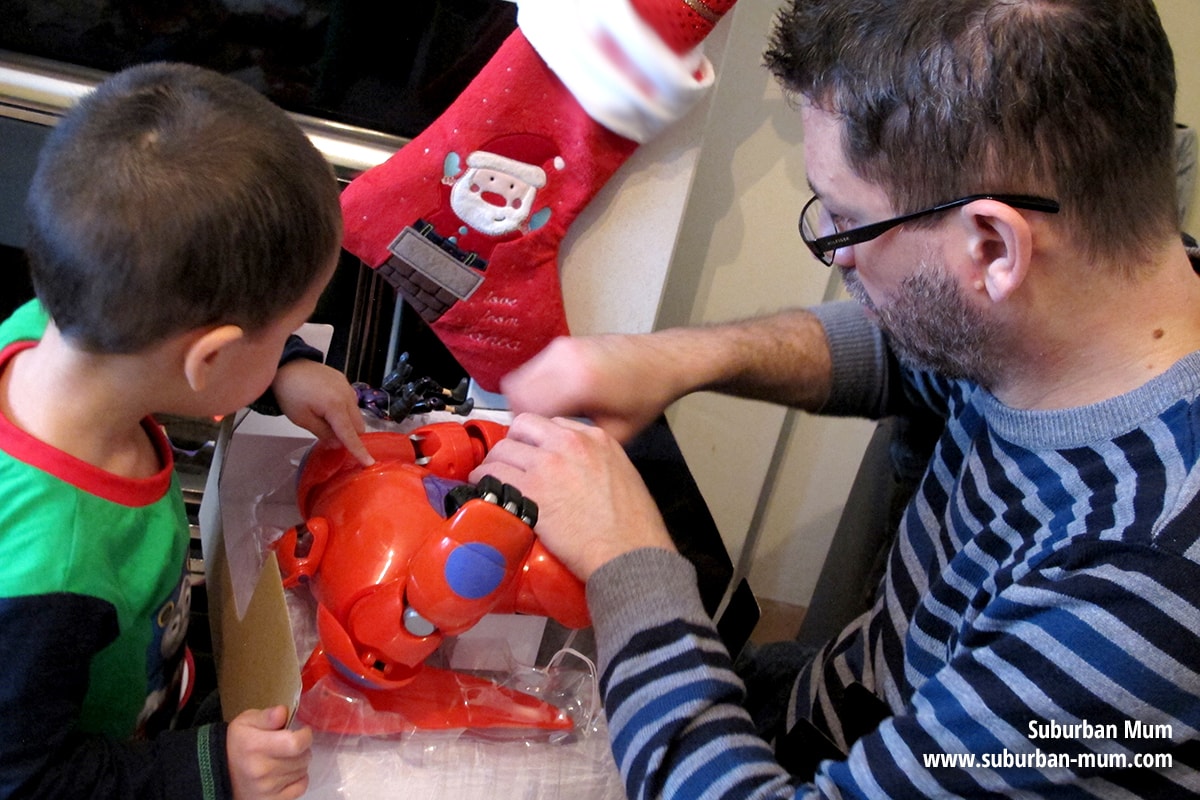 Lunch was served around 2.30pm but M decided he didn't want to join in and was grumpy for the whole meal! I think he was still sleepy from his nap and was annoyed that we'd woken him up from it! We spent the rest of the day trying to find room for the boys to play with their newly acquired toys.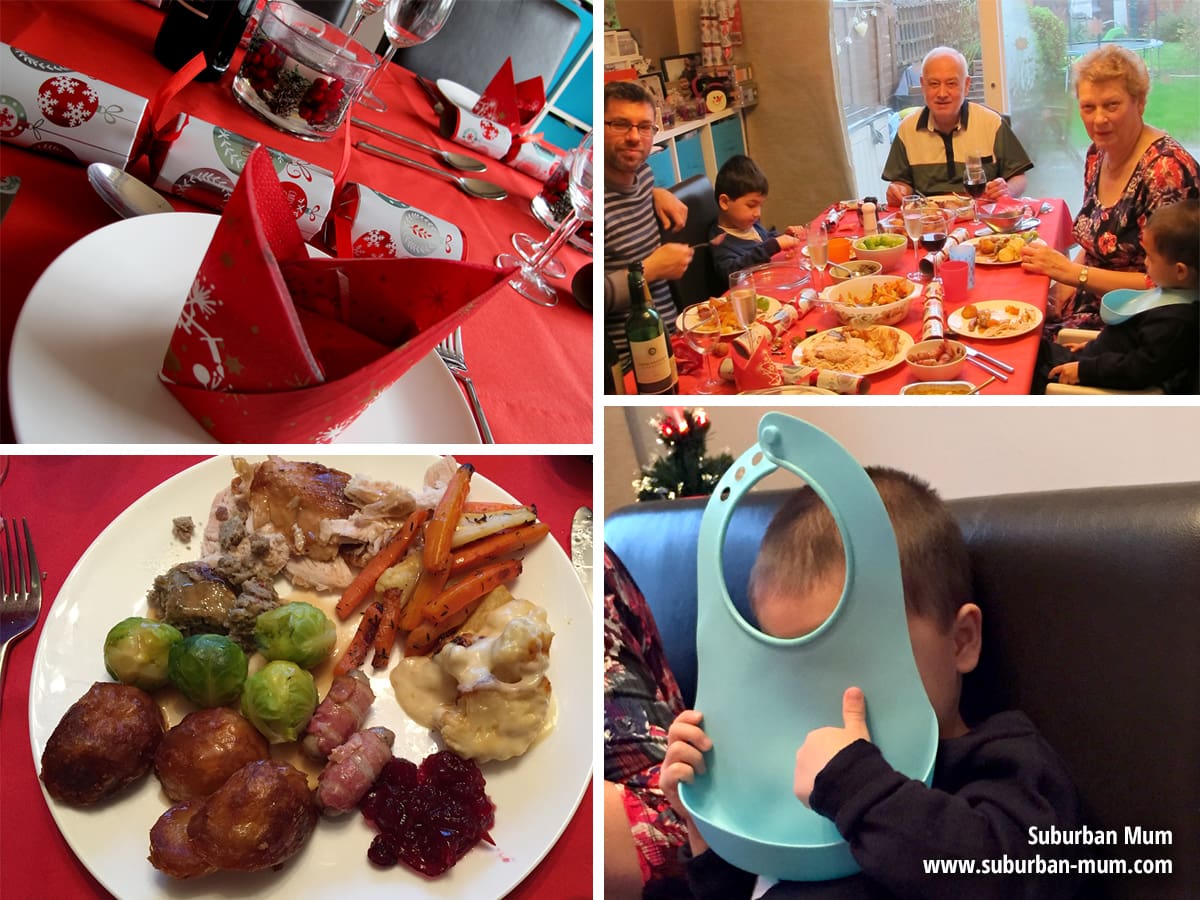 E requested a pyjama day on Boxing Day of which I was only to happy to say yes to! We ended up having an impromptu picnic because we had rearranged our dining room the day before for Christmas lunch and the dining room was full of boxes of toys which we had to find new homes for. Hubby was also in the middle of building a huge K'nex Rollercoaster.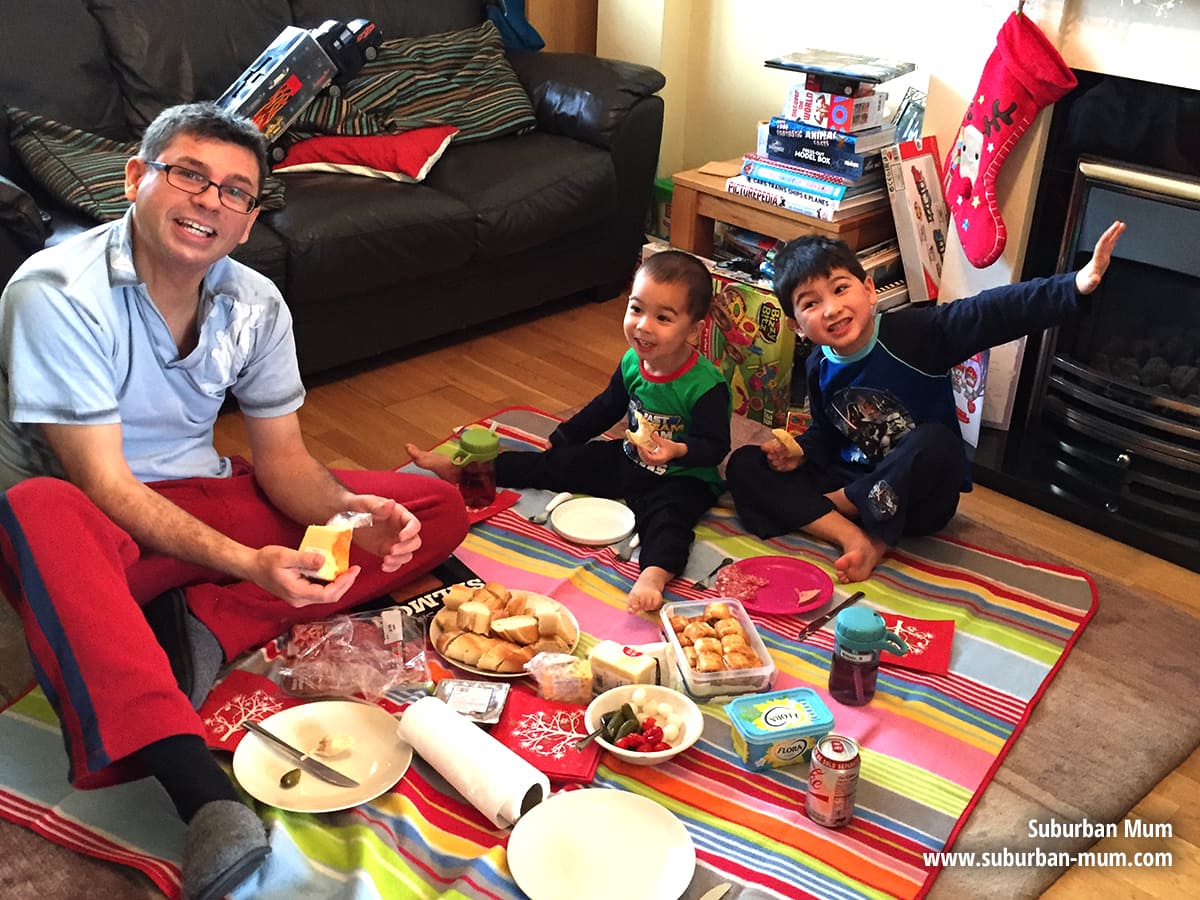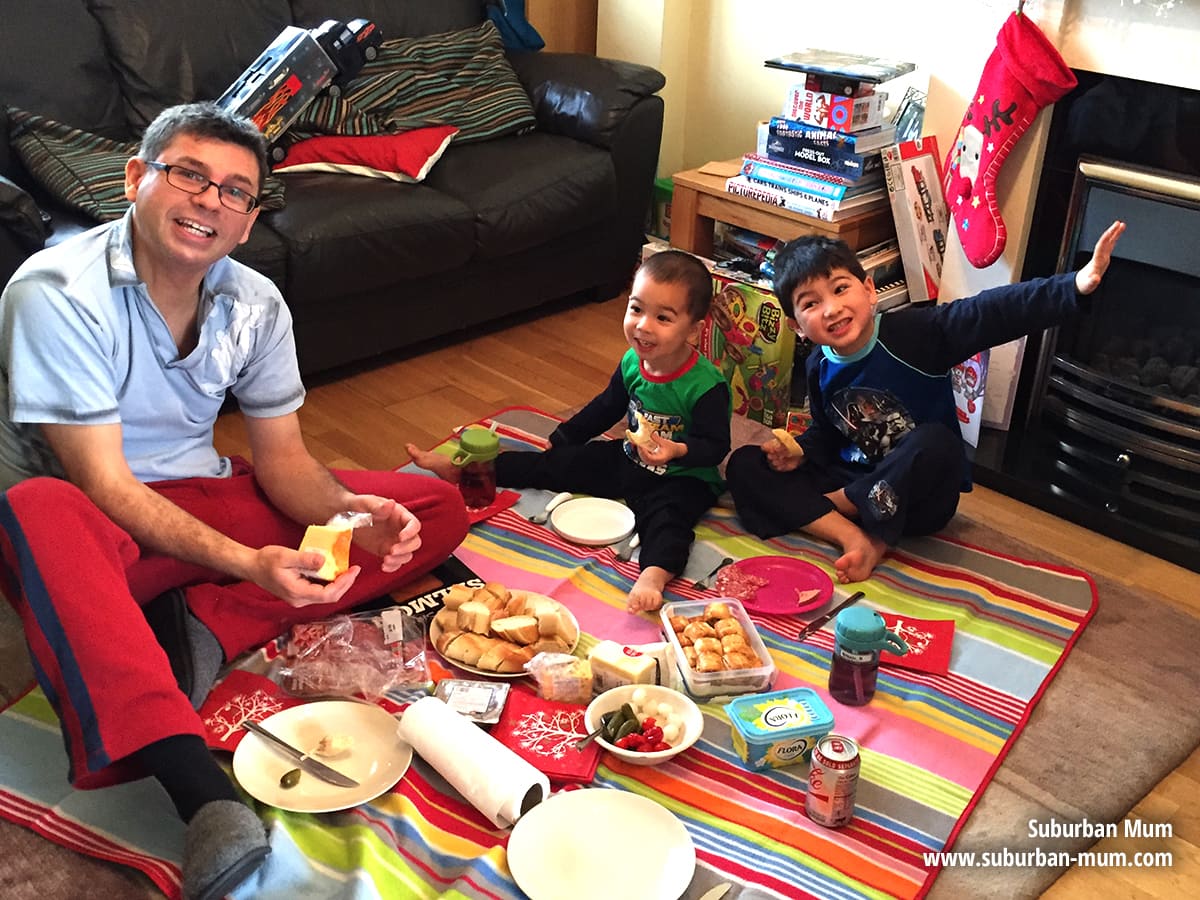 The boys loved the picnic which consisted of sausage rolls, warm baguettes, pate and cooked meats and pickles.
We've spent the rest of the Christmas break doing some sale shopping, bowling and generally spending time at home together as a family. I came down with an ear infection at the beginning of the week though so am taking it a little easier until the vertigo disappears.
I am going to miss having cuddles in bed in the morning whilst watching TV when we are back to our usual routine next week though….
How did you spend your Christmas holidays?