I finished my last day of work for 2016 on Wednesday so now I am fully ready to embrace Christmas and possibly panic slightly over how much there is left to do. I'm still yet to wrap all the presents (will probably end up doing that on Christmas Eve), I've promised the boys we would make our Gingerbread House and Chocolate Train.
Anyway, to get myself in the Christmas mood I've been tagged by Amy from The Smallest Of Things to join in with the Christmas Tag answering all Christmas related questions – so here goes!
What's your favourite Christmas movie?
It has to be Elf – I LOVE watching it in the run-up to Christmas. I do also love the original "It's A Wonderful Life" which I only saw for the first time a few years ago.
Have you ever had a White Christmas?
I remember it snowing "near" Christmas does that count?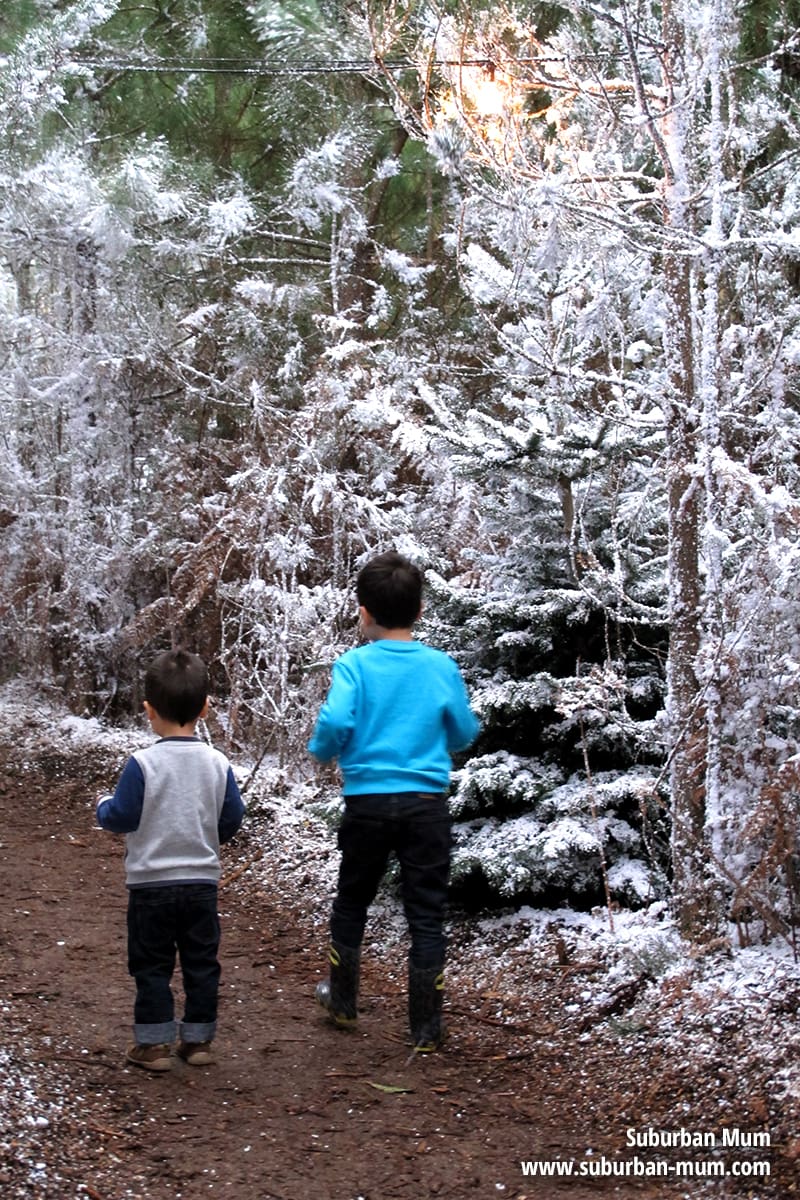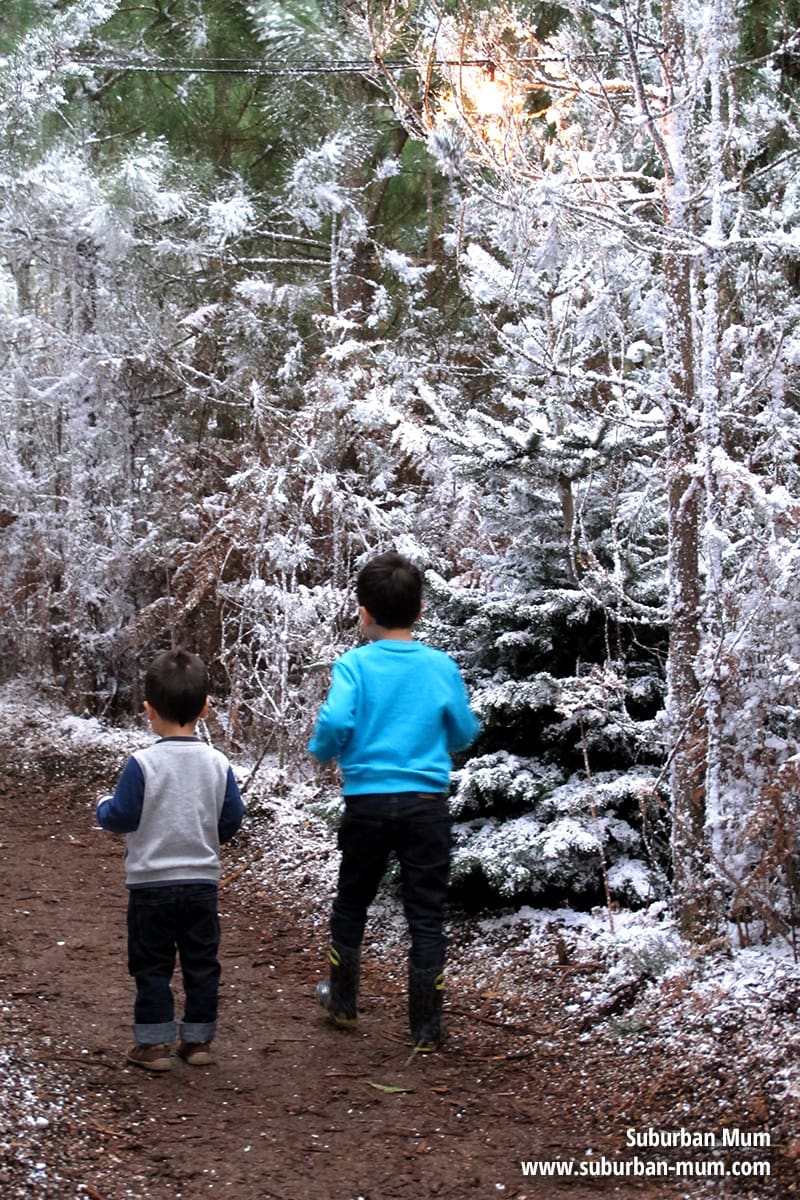 Where do you usually spend your holidays?
We usually spend it either at home or visiting family. Now we have the boys we tend to try and do less visiting because it can be tiring for the boys and they get carted here there and everywhere and don't get to fully enjoy playing with their Christmas presents!
What is your favourite Christmas song?
Oooooo tough choice – there are too many to pick from! Probably Bing Crosby's "White Christmas" but I do also love a bit of Wham "Last Christmas" too.
Do you open any presents on Christmas Eve?
The boys have a Christmas Eve box and we also let them open their stocking presents on Christmas Eve. I think it's nice to break up the present opening otherwise they can get a bit overwhelmed.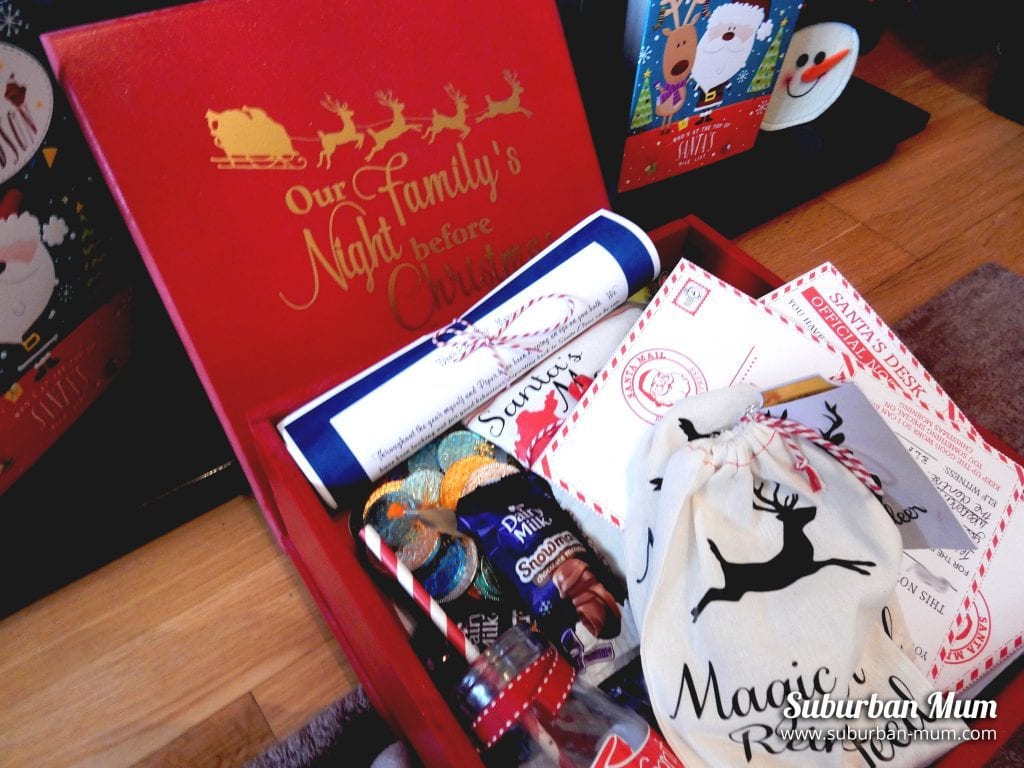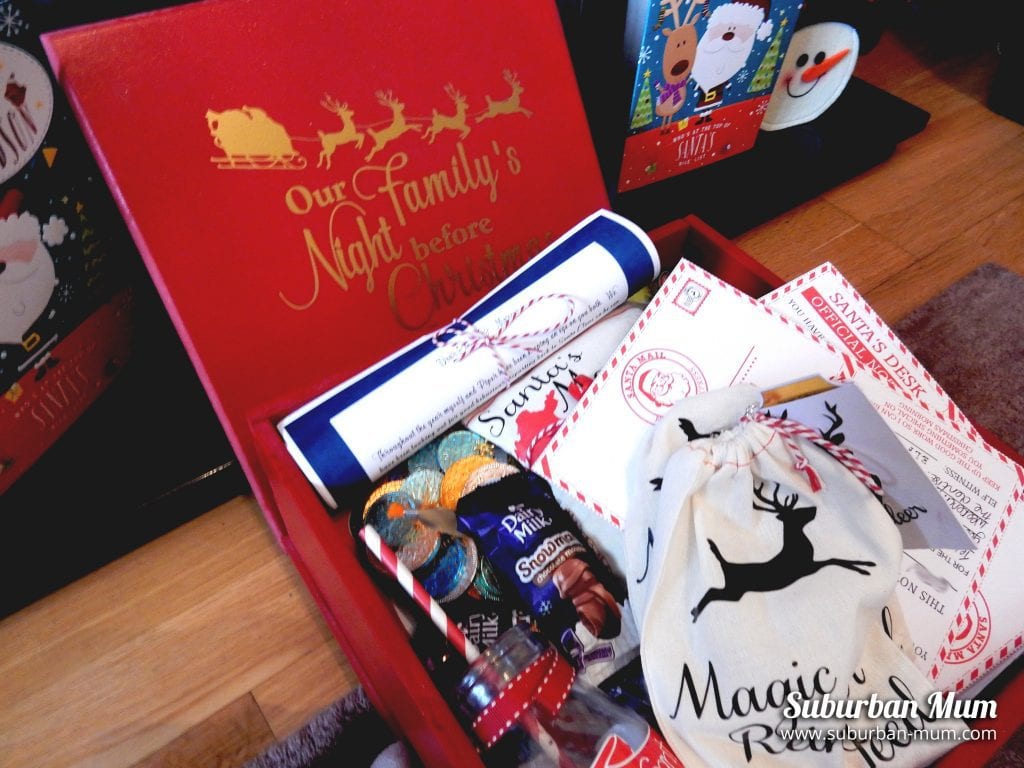 Can you name all of Santa's reindeer?
Err…Dasher, Dancer, Prancer, Donna, Blitzen, Comet, Vixen and Rudolph??!
Which holiday traditions are you looking forward to this year?
I'm not hosting this year so I am looking forward to being able to sit back and relax a bit. I love how excited the boys get and seeing their faces on Christmas morning. Most of all I love spending quality family time with loved ones as that's what it's all about right?

Is your Christmas tree real or fake?
Real! We were lucky enough to review one from Pines and Needles this year but we have had a real tree every year for the last five years or so now. I love the smell of a real tree and going to choose one each year too.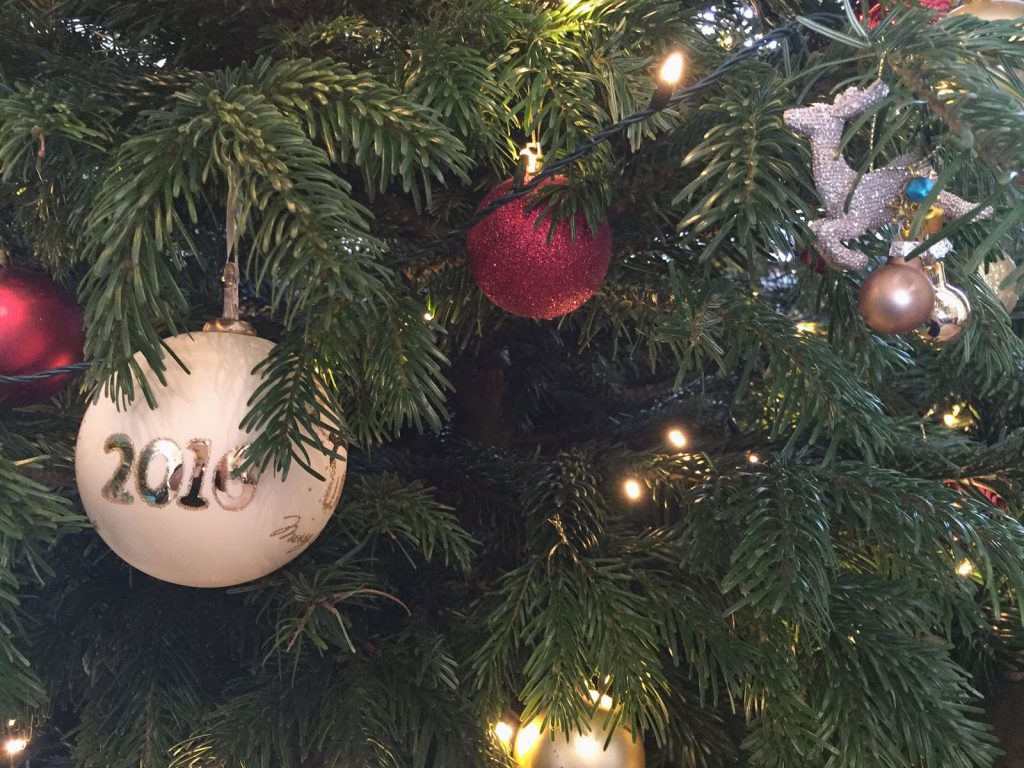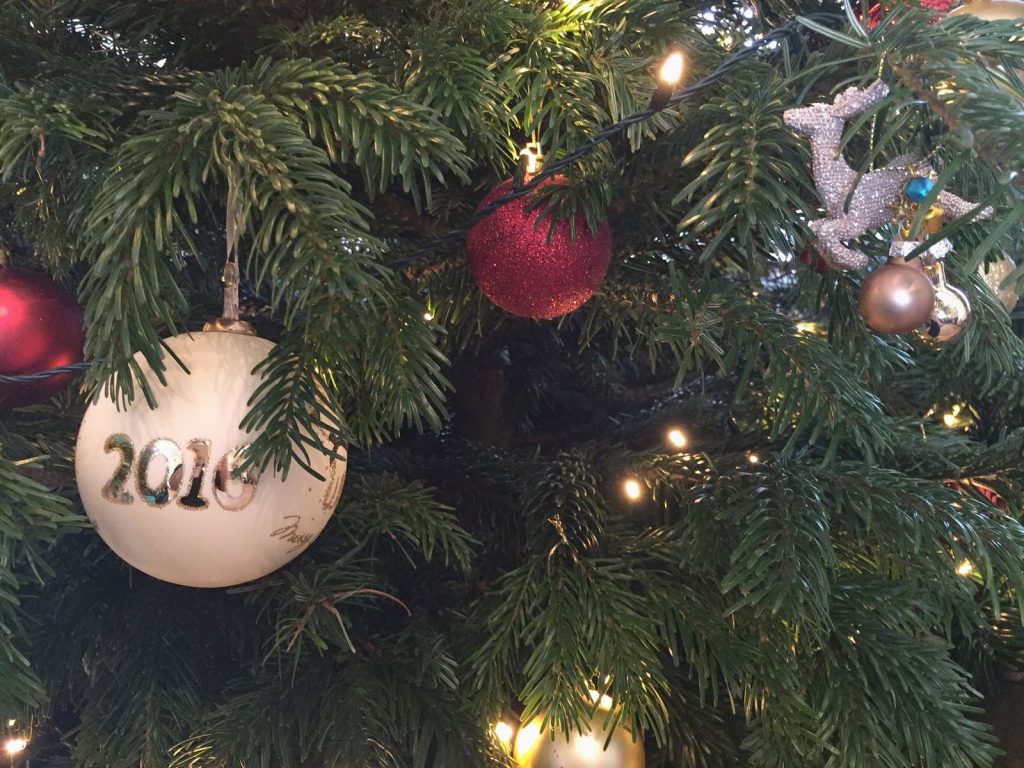 What is your favourite holiday treat/sweet/food?
It's got to be Mince Pies but I do also love Christmas cake (never been a fan of Christmas pud though) and homemade sausage rolls with leftover sausage meat from the stuffing. Mmmmm yum!
Be honest, do you prefer giving or receiving gifts?
I've always loved buying gifts for people – especially when I know it's something they will love. However, it is also nice to receive thoughtful/useful gifts too!
What is the best Christmas present that you have ever received?
It would have to be a watch that Mr H bought me on our first Christmas together as a couple. (many moons ago!) We actually both bought each other watches that year! A very close second would be the year he bought me a Nintendo DS and I bought him a Nintendo Wii! (can you tell we like gaming?!) I think it just shows we know each other too well!
What would be your dream place to visit for the holiday season?
We went to Egypt on our honeymoon over Christmas back in 2009 and it felt so odd not spending it with friends and family. We've talked about booking a holiday cottage somewhere with friends but I also quite like the idea of just spending Christmas just the four of us which we've never done before.
Are you a pro wrapper or do you fail miserably?
I LOVE wrapping presents and making them look pretty with bows and ribbons. I've lowered my standards a little this year and ditched the ribbon as I don't have much time left!
Most memorable Christmas moment?
Spending Christmas day in Egypt on a day trip to Abu Simbel to see the temples where parts of Indiana Jones was filmed. It wasn't your usual Christmas with turkey and all the trimmings but it was a really cool way to spend Christmas Day.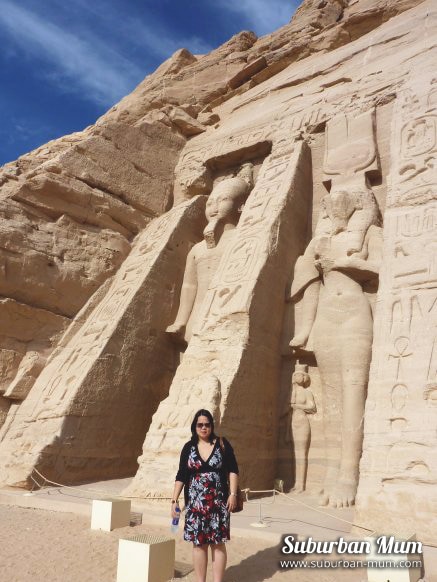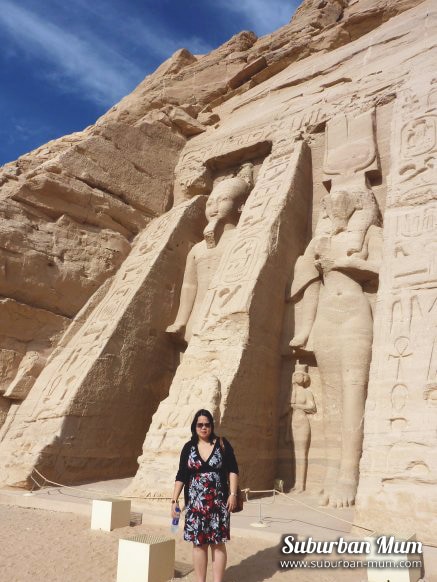 What made you realise the truth about Santa?
I don't actually remember the moment I found out he wasn't real. It wasn't a conversation I had with my parents or anything like that. I suspect one of my friends may have mentioned it and it went from there.
What makes the holidays special for you?
Spending quality time with family. Mr H doesn't take much time off during the year and Christmas is the only guaranteed time we will all have off together so we like to make the most of it!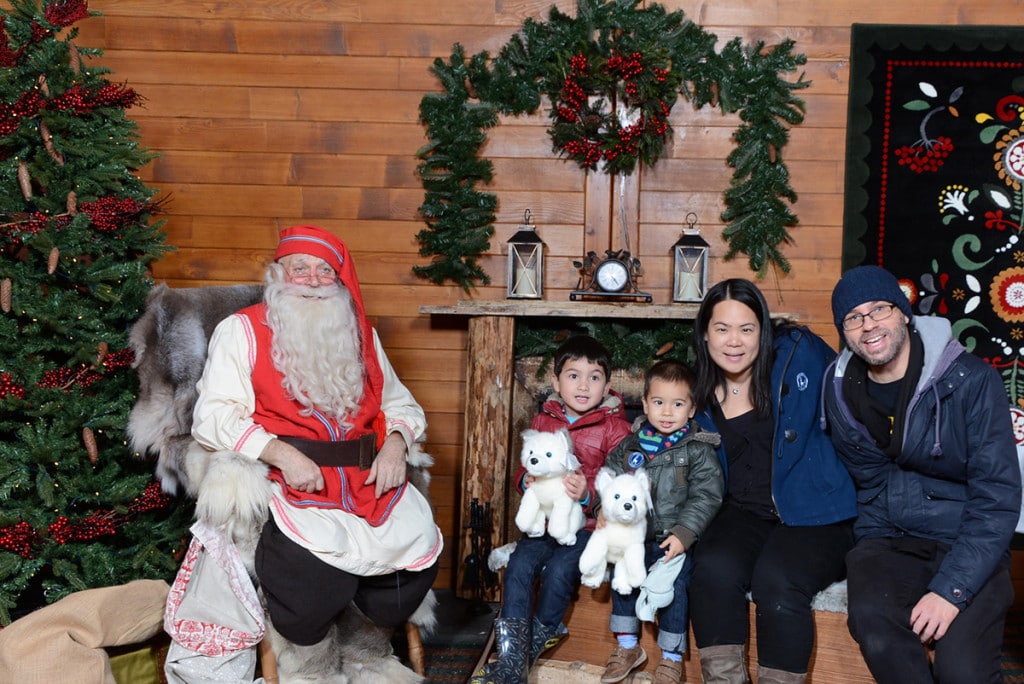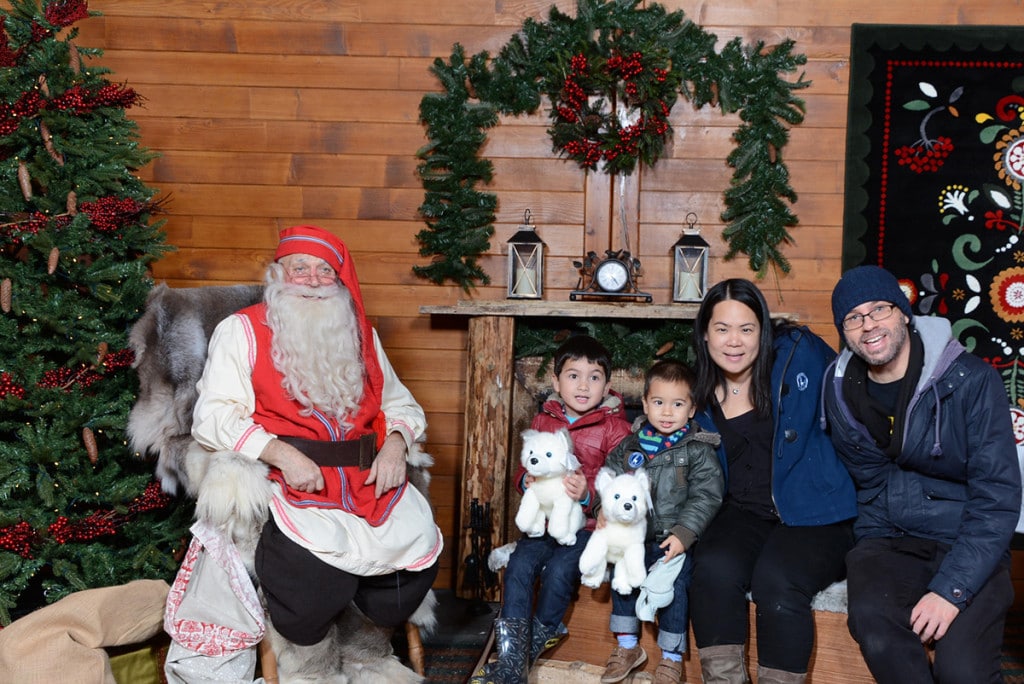 I'd like to tag: Rachel at Coffee, Cake, Kids, Nadia at Scandi Mummy, Tracey at One Frazzled Mum, Nicky from Not Just the 3 of Us, Sandy at Mommy's Little Princesses and Franca from A Moment With Franca.
Merry Christmas everyone!!