A few years ago, I was invited to review The Massage Company in Camberley as they had not long opened for business. I was lucky enough to be invited back to review them again recently so I could share my experiences.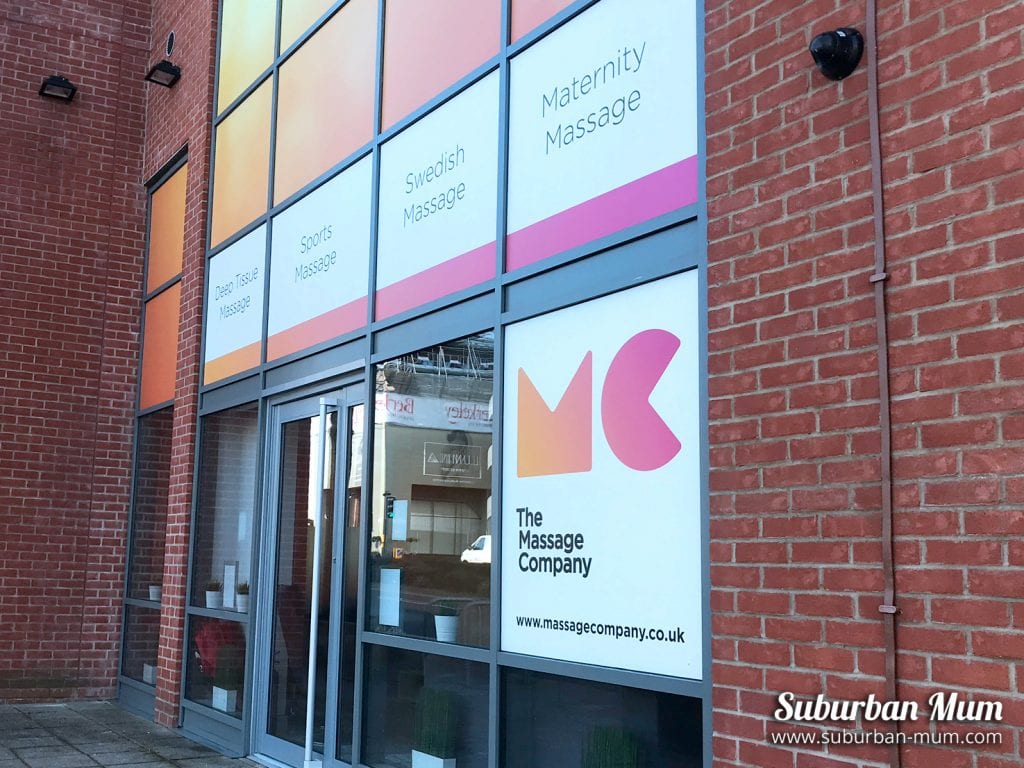 I had my appointment booked in for a Friday morning after I had dropped the boys off at school. The drive to Camberley took a little longer than expected as there were some problems on the A3, but thankfully, I still arrived with time to spare. There are parking spaces available behind the main building. You just have to pop your registration number into their system when you arrive at reception.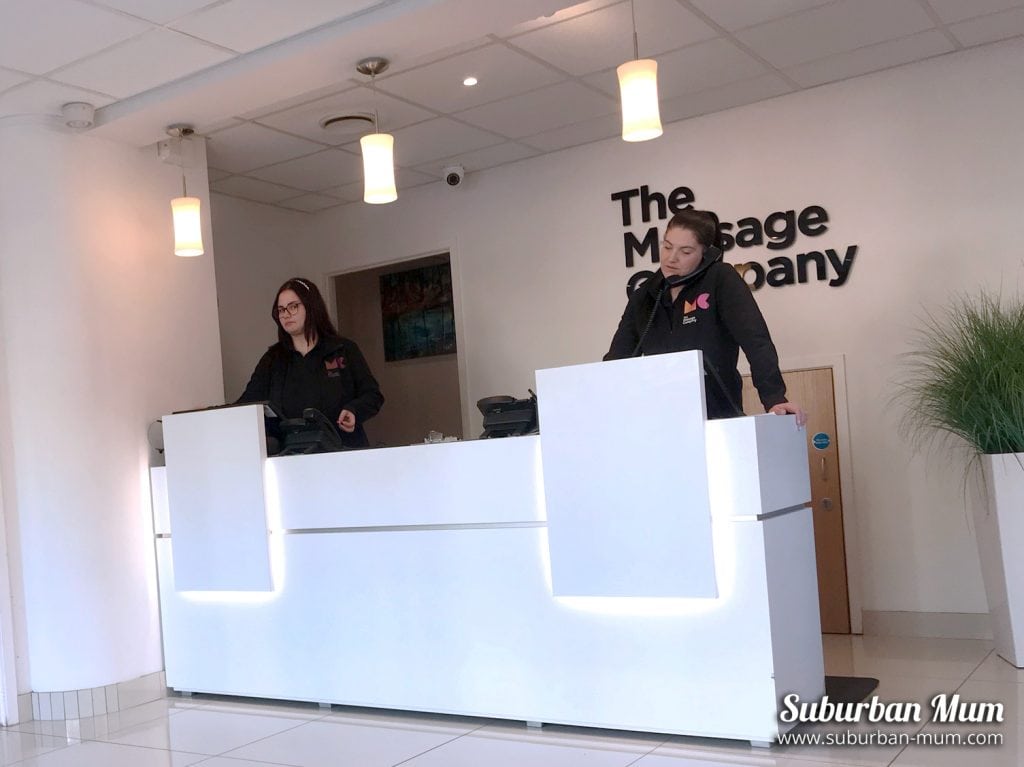 On arrival, I was greeted by a member of staff who confirmed my booking and gave me a questionnaire to fill in. They still had my details from my previous visit on their system but wanted an updated copy in case anything had changed since then. There was a handy diagram in the questionnaire where I could circle areas that I felt needed more attention. I could also cross out any areas that I didn't want to be massaged.
My therapist Emily then showed me into the room where I would have my treatment, and we had a quick chat about the specific areas I wanted her to focus on. I had been having some pain in my shoulders and neck over the last few weeks, so I mentioned this to Emily, and we talked about focusing on those areas to try and relieve the tension there.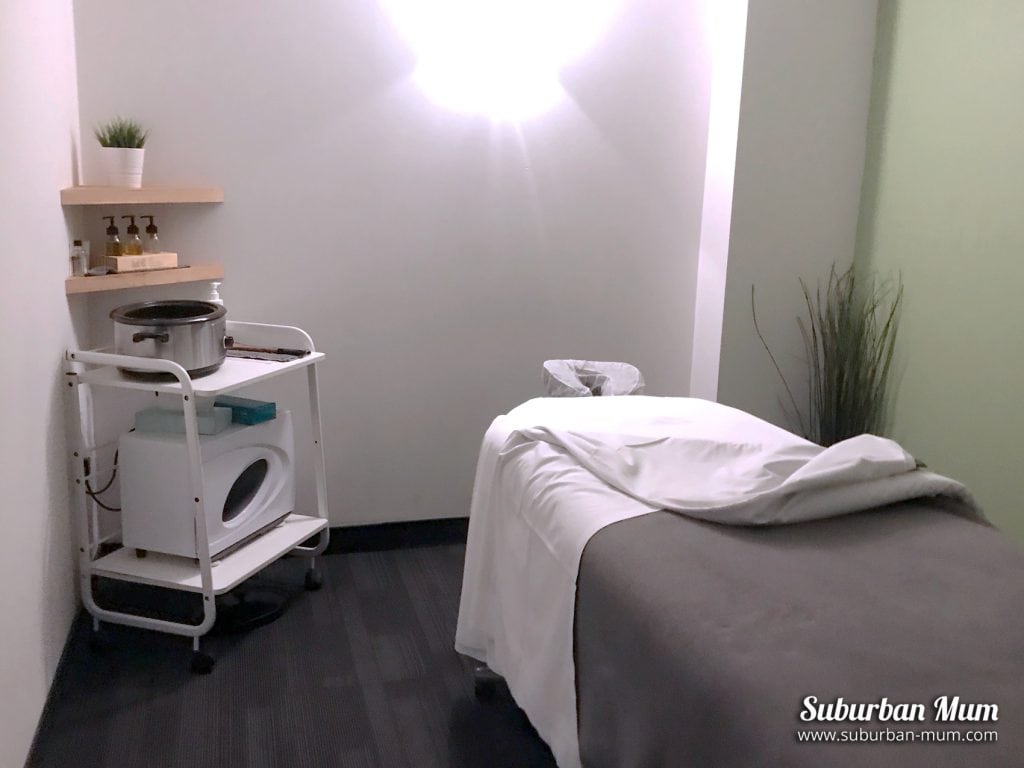 As well as a massage treatment, The Massage Company also offer some upgrades such as hot stones, scalp or foot massage and aromatherapy. I had aromatherapy on my last visit and this time around, I decided to have the hot stones as Emily mentioned that the heat of the stones would help ease the muscle tension in my upper back.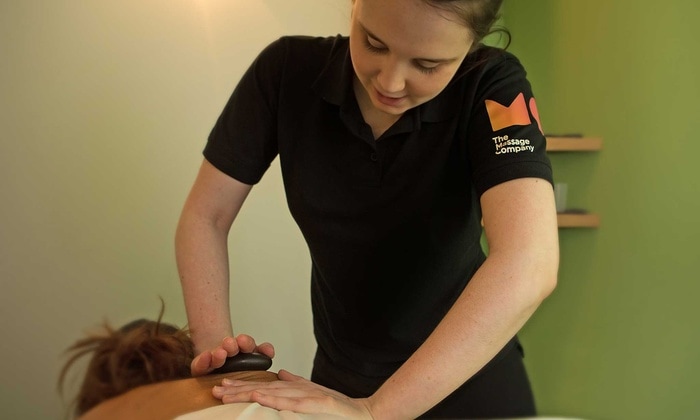 After our chat, she left me to undress, and I climbed onto the massage bed which had been warmed. The massage lasted for 50 minutes, and Emily did a fantastic job of relieving the pain and tension I had in my neck and shoulders. I the felt hot stones literally melt away the tension I had and afterwards, I literally felt like a weight had been lifted off my shoulders. It's been almost a week since I had my massage and I am pleased to report that the pain I was experiencing in my shoulders and neck has now gone, so the massage along with the hot stones was really effective for me.
Like my last visit, the staff at The Massage Company were friendly and helpful. My therapist Emily was very knowledgeable and gave me some pointers on how I could relieve the tension in my shoulders at home. I have always carried tension in my shoulder area – I don't think working on a computer helps matters so I can see the importance and benefits of having a regular massage. I honestly have never felt better and would love to keep having regular appointments. If The Massage Company ever did open one closer to me, I would definitely look to take up one of their membership plans. You pay a set amount each month for a regular massage. They also offer a Flexi membership where you can share a plan with a friend or family member.
If you'd like to find out more, head over to The Massage Company website. As well as Camberley, they're also located in High Wycombe, Sutton Coldfield and Tunbridge Wells.
You might also like: