Sitting in front of a computer every day I get a lot of tension around my neck and shoulder area. Every now and then I will treat myself to a massage to relieve that tension and it is so needed. Recently, I was offered to review The Massage Company based in Camberley so I was interested in trying them out to see what they have to offer.
The Massage Company, Camberley
The Massage Company, Camberley is well located and is just very a short walk from the station and based opposite a car park. I visited on a weekend where Mr H dropped me off while he went off to have a look around the shop with the boys.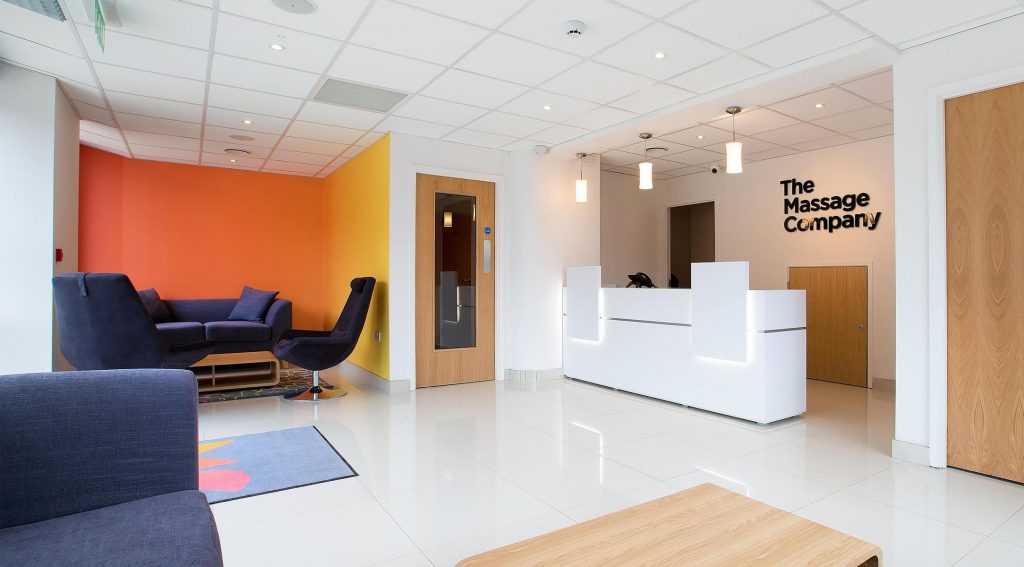 On entering, I was greeted by a friendly member of staff who sat me down with a questionnaire to fill in to find out a bit more about me and what I wanted to get out of my massage experience. It asked if there were any specific areas that needed particular attention to so I popped those down before I was shown into the treatment room.
The treatment room had dimmed lighting and played relaxing music. I had a quick chat with my therapist about the questionnaire before I was left to get undressed ready for my massage. I chose to have a Deep Tissue Massage which focused on releasing and reducing tension in the back, neck and shoulder area – perfect for someone who spends so much time hunched in front of a computer screen.
I instantly felt relaxed when I lay on the warmed massage bed. I was given sheets to cover myself with and there was also a blanket to keep me warm during my massage. There are also some added extras in which you can choose to enhance your massage experience. I chose to have aromatherapy which was popped on the floor for me underneath the face rest.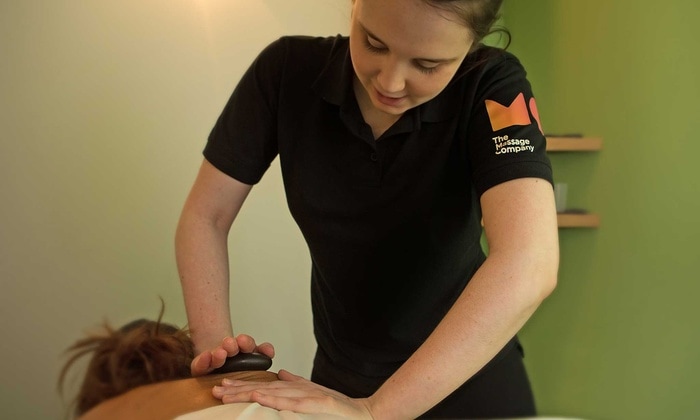 I was made to feel comfortable throughout my massage and my therapist checked to make sure the pressure was ok. She could feel that I had a lot of tension on my shoulders so focused on getting the knots out of that area for me. After my massage, I was left to get dressed and was greeted in reception with a glass of water as its really important to stay hydrated afterwards.
Overall, it was a lovely experience and I left feeling like I was walking on clouds. The tension I had in my shoulders had been lifted and I felt fully refreshed.
The Massage Company aren't like any other places I've visited before. As well as a one-off massages, they also offer membership plans where you can have regular massages. This is such a great idea for incorporating some self-care each month.
If you'd like to find out more, head over to The Massage Company website. As well as Camberley, they're also located in High Wycombe, Sutton Coldfield and Tunbridge Wells.