The kitchen is arguably the home's most functional and busiest room. It holds the key to everyone's heart, being the hot spot for meals that make people happy. In this modern age, when building, renovating, or updating your kitchen, there are many things to consider. These include kitchen tiles, sinks, lighting, stoves, splashbacks, and even towels. However, getting a trendy kitchen design that will match your style and budget can be a bit challenging.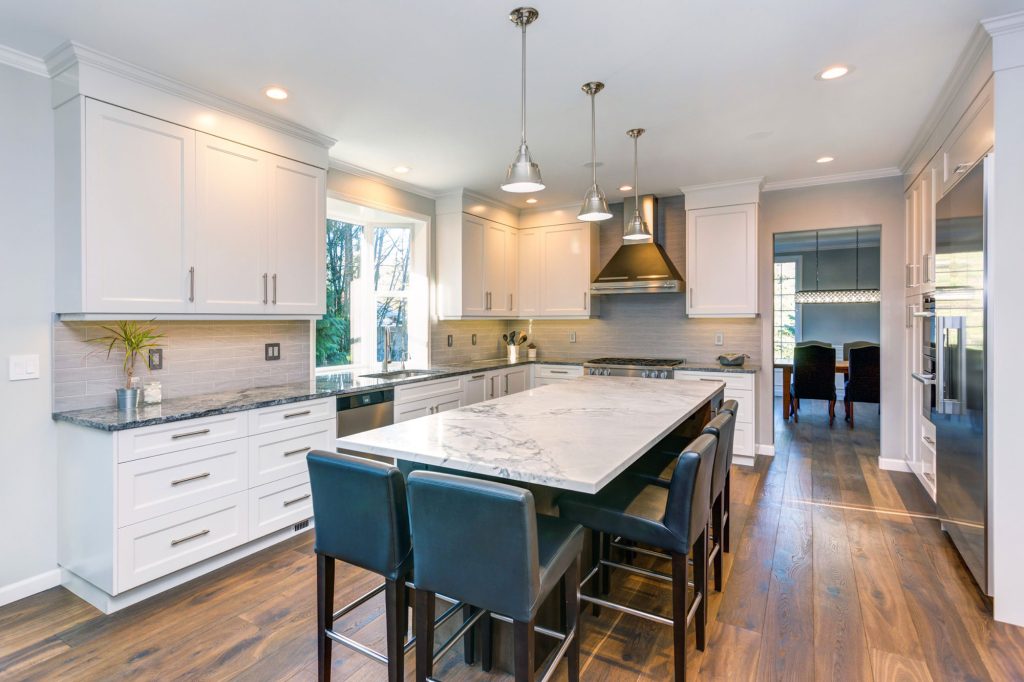 Best 2023 Kitchen trends
Here are the top 2023 modern kitchen trends you should check out.
Copper hardware
Traditionally, stainless steel is the go-to material when manufacturing kitchen hardware. Today that has all changed, with materials like copper and aluminium being cheaper and more sustainable. Industry experts have noted that copper hardware is currently one of the best materials for updating your kitchen. It is eco-friendly and provides your kitchen with a unique professional look. Hardware like the copper splashbacks gives your kitchen a powerful brownish look, especially with matching sinks. With the world going green, this can be a great way to contribute your quota for a more sustainable world.
Open kitchen
This kitchen design trend is gaining popularity, especially among first-time homeowners. Most people see the open kitchen trend as a move away from the old traditional kitchen models. With this kitchen design style, the shelves are all open with no doors. The walls are painted with brighter colours like white, sky blue, and pink. Another reason for the trend's growing popularity is that it makes the kitchen look spacious, making it a great place to socialize. In an open kitchen, the use of material obtained from a reputable Plastic Sheet Shop can be used in the design of the open shelves.
Hanging cabinet and hidden appliances
In a bid to modernise the kitchen, emphasis is now being placed on cabinet placement and hiding appliances. Top interior decorators have noted that having more space within the kitchen is the beauty of modern kitchens. In this regard, a new thread of hanging cabinets, especially for glassware on the ceiling, is gaining popularity in 2023. This trend is against the traditional style of hanging cabinets only on the walls. Kitchen appliances like refrigerators are also now being fitted/hidden beneath kitchen centre tables to create space. Ovens, dishwashers, and microwaves are also fitted in cabinets. This helps make the kitchen more relaxing and simpler.
Pure Marble kitchen
This is the most expensive kitchen trend on the list. It is a luxury that is worth every penny once you can afford it. The beauty of this kitchen design is that it's timeless. It never goes out of fashion and will not for the foreseeable future. A kitchen built with pure marble looks not only expensive but also looks unique. The kitchen is easy to clean and maintain. When picking marble for your kitchen, select the ones that will match your home interior decorations.
Conclusion
There are dozens of other 2023 kitchen treads available for your selection. However, when making your pick, choose the one that matches your style and budget.