One of the challenges of planning a family trip is finding the perfect destination – one that has attractions for all ages, especially children. One of the best family destinations in the world is Lisbon, the capital city of Portugal. Definitely one to add to your Europe bucket list, Lisbon is packed with picturesque neighbourhoods and kid-friendly attractions and has great weather all year long.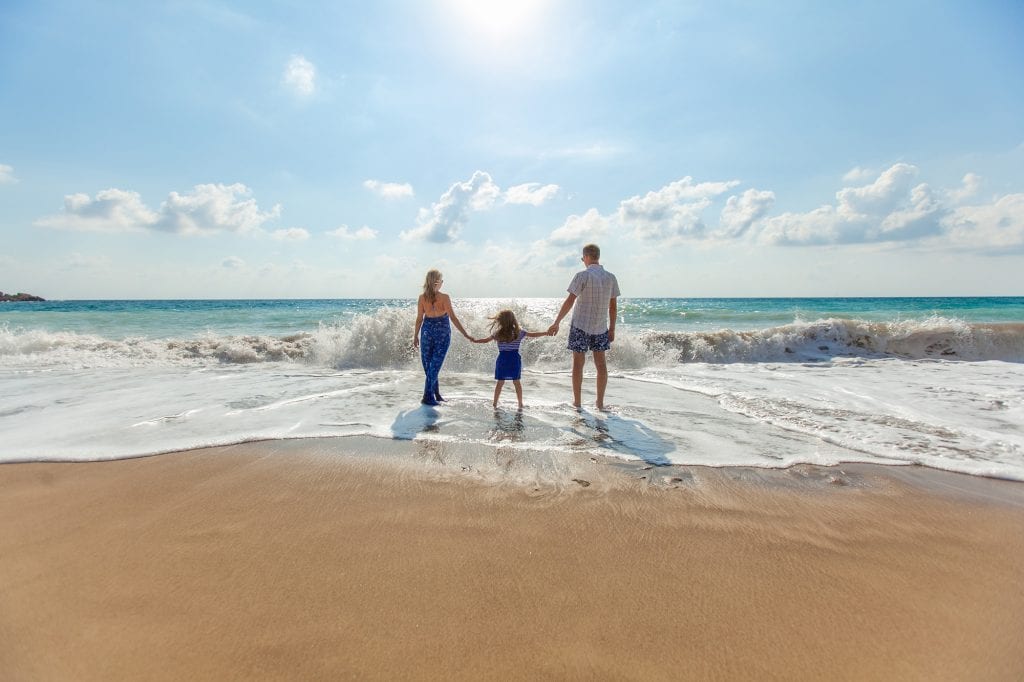 The Portuguese way of life is highly family-oriented, making Lisbon an inviting destination for parents who want to experience the world with their children. Whether you're in town for the weekend or a longer trip, you'll find plenty of activities to keep everyone occupied. The following are some of the top attractions for the perfect family trip to Lisbon.
Top Lisbon attractions for a family trip
Before you set out with your family to explore Lisbon, here are some helpful tips to help you make the most out of your trip:
Consider getting a Lisboa Card, which will give you access to most of the city's top attractions as well as unlimited use of public transportation.
Lisbon's cobblestoned streets are beautiful but can be horrible for strollers. If you're travelling with babies or toddlers, opt for a carrier/sling instead.
If you have lots of bags, backpacks, or other items, you can temporarily store them at a Lisbon luggage story facility for less hassle.
Choose your accommodation wisely; your best option would be somewhere centrally-located and big enough for the entire family. One of the most recommended places for families is Martinhal Chiado.
Once you've got everything planned out, it's time to make your way to some of Lisbon's best attractions for the family.
Oceanário de Lisboa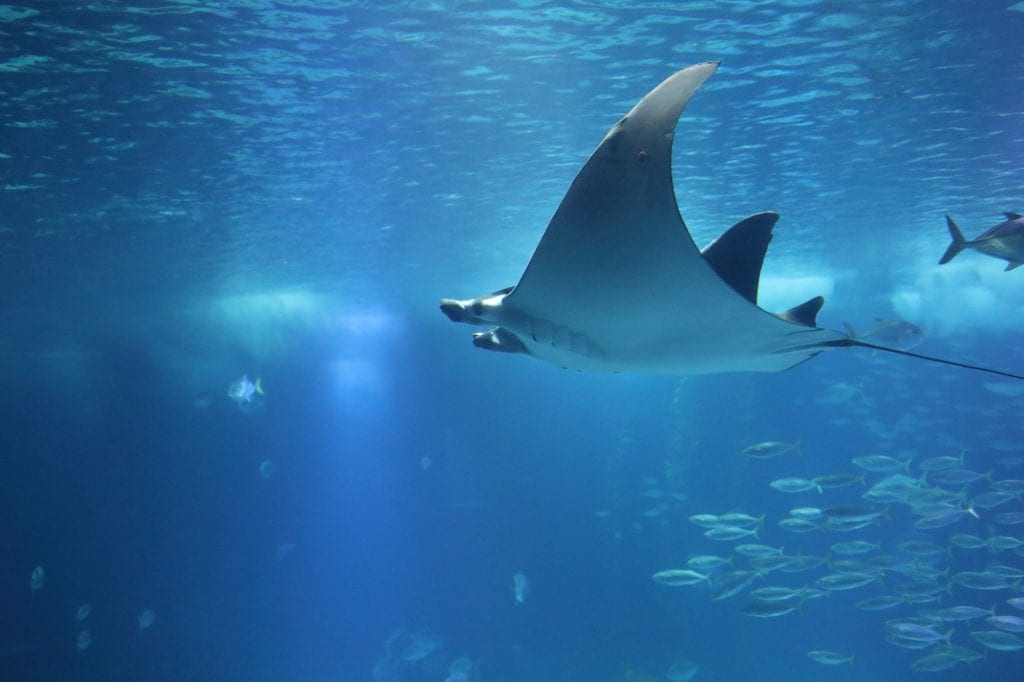 If there's one attraction in Lisbon that you shouldn't miss, it has to be the Oceanário de Lisboa (Lisbon Oceanarium), which is the biggest indoor aquarium in all of Europe. Located in Parque das Nações, the attraction is open to all ages, especially children who will surely enjoy seeing the variety of sea creatures and marine animals housed in the aquarium.
The Oceanarium is home to over 25,000 different creatures across 450 species. Its main highlight is the 1,000-square meter tank that mimics the experience of being underwater. Entrance to the attraction is free if you have the Lisboa Card; you can also pre-book your tickets online here.
Pavilhão do Conhecimento – Ciência Viva
Another family-friendly attraction located within Parque das Nações is the Pavilhão do Conhecimento – Ciência Viva, an interactive science and technology museum that's filled with exhibitions and activity areas. The facility is specifically geared towards a younger audience, where young minds are encouraged to learn about the role of science in everyday lives. It is the perfect outing for you and your children and provides an experience that is both fun and educational!
Jardim Zoológico de Lisboa
Animals are always a magnet for kids with curious minds, which is why the Jardim Zoológico de Lisboa, or simply Lisbon Zoo, is an attraction that your children will surely love. Founded in 1884, it is one of Europe's oldest zoos and is home to over 2,000 different animals across more than 300 species, each of which is housed in their own themed zones.
Some of the amazing creatures that call Lisbon Zoo their home are rare white tigers, mountain gorillas, primates, sea lions, dolphins, snakes, birds, and more. Your children will enjoy walking through the "enchanted forest", seeing the cool animals at the reptile house, or even watching the sea creature shows. Get more information about the Lisbon Zoo by checking out their official website.
Castelo de São Jorge
Kids love castles and the best one in the city is Castelo de São Jorge, which sits on top of the hill of the same name. The castle is among Lisbon's most famous attractions and is rich in history; your children will definitely enjoy exploring the castle walls, seeing all the ancient equipment and artefacts that are housed here, and learning about the castle's past. Head over to the Tower of Ulysses, which is the castle's main viewing area and offers a panoramic view of Lisbon.
Jamor Adventure Park
For some adrenaline-filled activity with your young ones, head over to the Jamor Adventure Park, an outdoor park for all ages. The facility offers a variety of fun obstacle courses with varying difficulties to keep you moving, such as canopies, hanging bridges, zip lines, tunnels, and more. There are also other activities being offered here, including laser tag, canoeing, and orienteering. This Lisbon attraction is one of the most exciting and unique experiences that all members of your family can enjoy. Book your tickets to the adventure park here.
Time Out Market
The Mercado da Ribeira is an iconic Lisbon landmark that has been around since 1892; the market is known for its fresh produce and flowers. Today, some of these stalls still operate in the new Time Out Market, a food hall with over 20 different restaurants and bars that also doubles as a music venue. The Time Out Market is one of the best places to eat with your children due to the numerous choices and historic setting. There is also a fun shark-themed playground just outside the market where kids can play while waiting for their meals.
HIPPOtrip
No doubt the most unique sightseeing experience in the entire city, the HIPPOtrip is a must-try with your family when in Lisbon. This amphibious ride gives you a tour of the Lisbon city centre before heading over to the Belém area, where you can see some iconic landmarks such as the Belém Tower and Jeronimo's Monastery. The land-water ride is not only fun, it also gives the passengers an insight into the city's colorful history. Click here to book your tickets to this one-of-a-kind experience in Lisbon.
Tram 28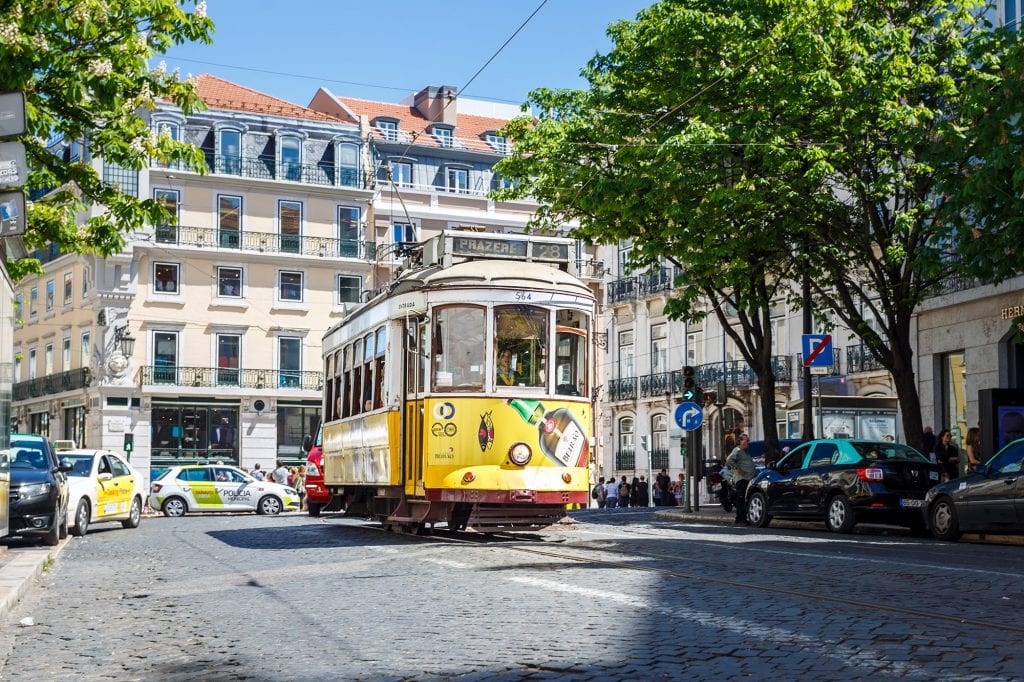 Another way to see the best of the city with your family is by riding the iconic Tram 28. The tram goes through the city streets and loops past a couple of the main attractions in Lisbon, such as the Alfama neighbourhood, Basilica de Estrela, and the Lisbon Cathedral. Not only is the tram a distinct experience; it is also a good way to rest and avoid having to climb the city's hills. Tickets to the Tram 28 are free with the Lisboa Card; you can also book online here.
You might also like: