One of the best things about being a parent is sharing your hobbies and interests with your kids and enjoying them together as a family. A great way to get kids interested in a particular sport is by attending live sports events. Doing so creates fun and interactive moments that they won't forget anytime soon – you might even find a new appreciation for the game yourself! Introducing a new hobby to your children can help develop a passion for new sports, but getting tickets to popular sporting events can be challenging due to high demand. Find out what's popular by looking at this year's sports streaming trends. Football will likely be favourite, but why not suggest other sports, such as rugby, cricket and tennis to your children?
No matter if you're looking for the best ways to watch hockey with kids or love golf and would like to introduce them to it, this post will give you some tips on watching live sports with kids.
What to look for when watching sports with kids
Think about the level of excitement each sport brings. Some sports are naturally more exciting than others. If you want to make sure your child is thoroughly entertained, look for a more exciting sport and if you don't have one already, pick a team to support and cheer for. Some great examples are basketball, hockey and football. It may be that you opt to choose a sport your child already plays and has an interest in; there'll be a higher chance of them staying engaged if this is the case.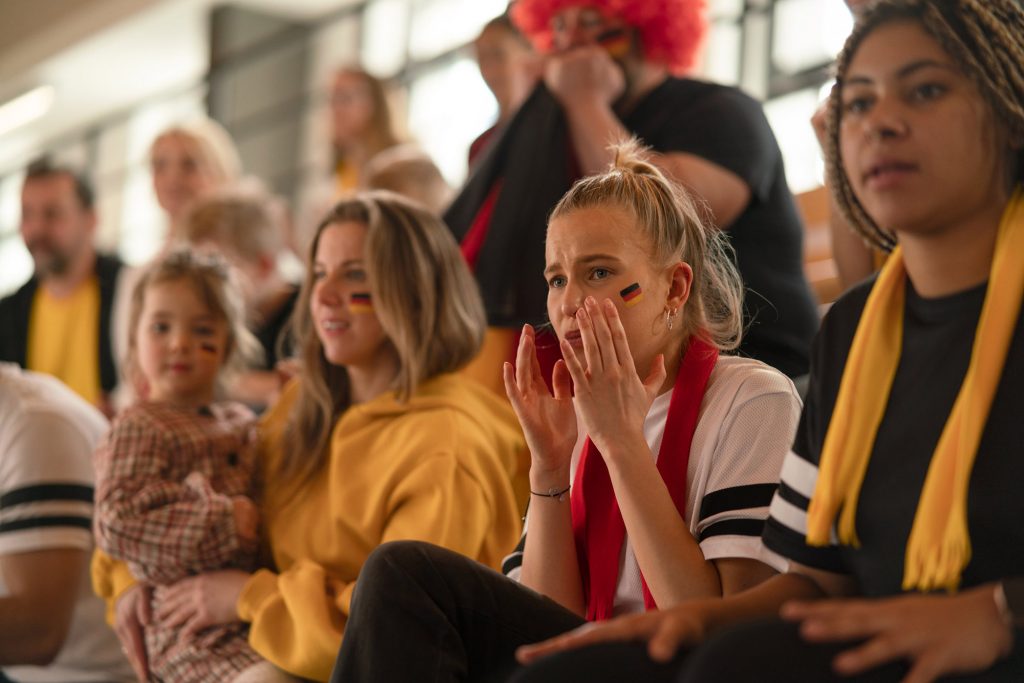 Best ways to watch live sports with kids
If you are looking for the best ways to watch sports with kids, you may want to consider an arena. Arenas are often more family-friendly, and they make for a great atmosphere. Most arenas also offer special deals and kids' tickets; some even have a dedicated family area away from a noisy crowd.
Which seats?
Consider where you book your seats; if your children are likely to need the toilet during the event, it may be easier to book seats closer to the aisle or exits.
Plan ahead
They may be a little nervous if it's their first time visiting a sports venue. Plan ahead and show them what the venue looks like beforehand so that they are prepared. Talk about how you will get there, whether it's via public transport or car and what they can expect when arrive. Live crowds can get very loud for young children, so be prepared and pack ear defenders to help.
Pack snacks & drinks
Sports venues will have food and refreshments but if you have young children with you, you may not wish to waste time queueing. Get them involved by asking them to pack a rucksack of treats beforehand to keep them fuelled during the event.
Let them bring pocket money
If it's their very first live sports event, you may want to buy a souvenir to mark the occasion. Allow them to bring some pocket money (or treat them yourself!) to something to capture the day's memories.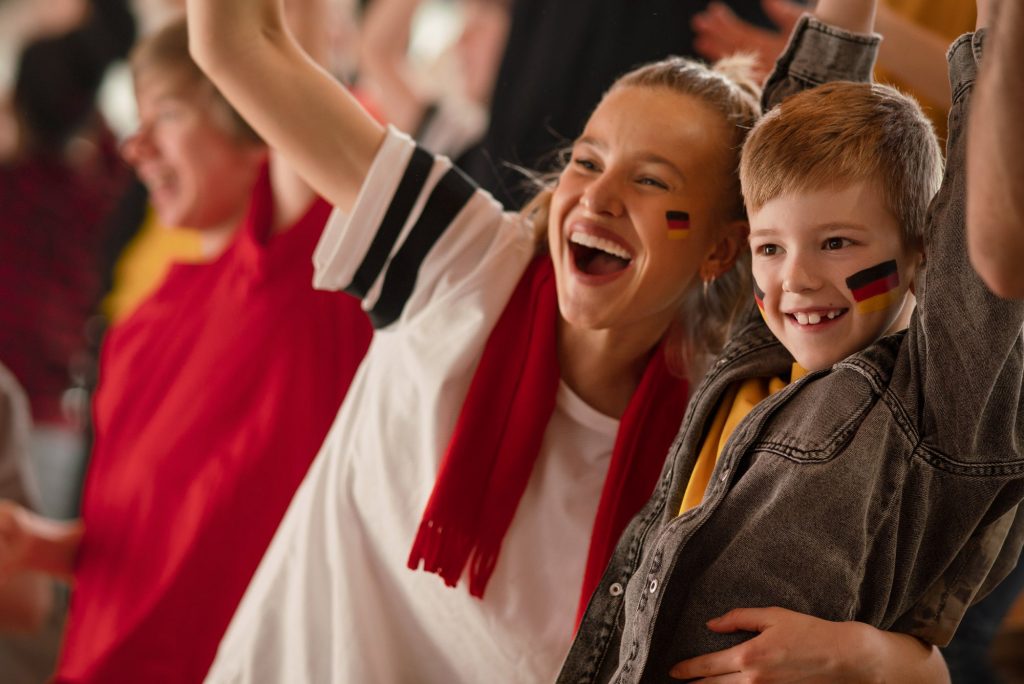 You can introduce your child to your favourite games in many different ways. Select the right sport and choose a venue that is child-friendly. There are plenty of great ways to watch live sports with your child, and hopefully, with the right planning, they will love being a part of the excitement.