Kentucky has a lot of interesting places to see that are well worth the trip. Kentucky's diverse geography and cultural history provide a diverse range of attractions for couples, families, and the general public.
If you plan on exploring this state, then you must be looking for enjoyable, good sights. Below, you will know about the top 8 underrated attractions in Kentucky that are worth checking out.
1. Cumberland Falls State Resort Park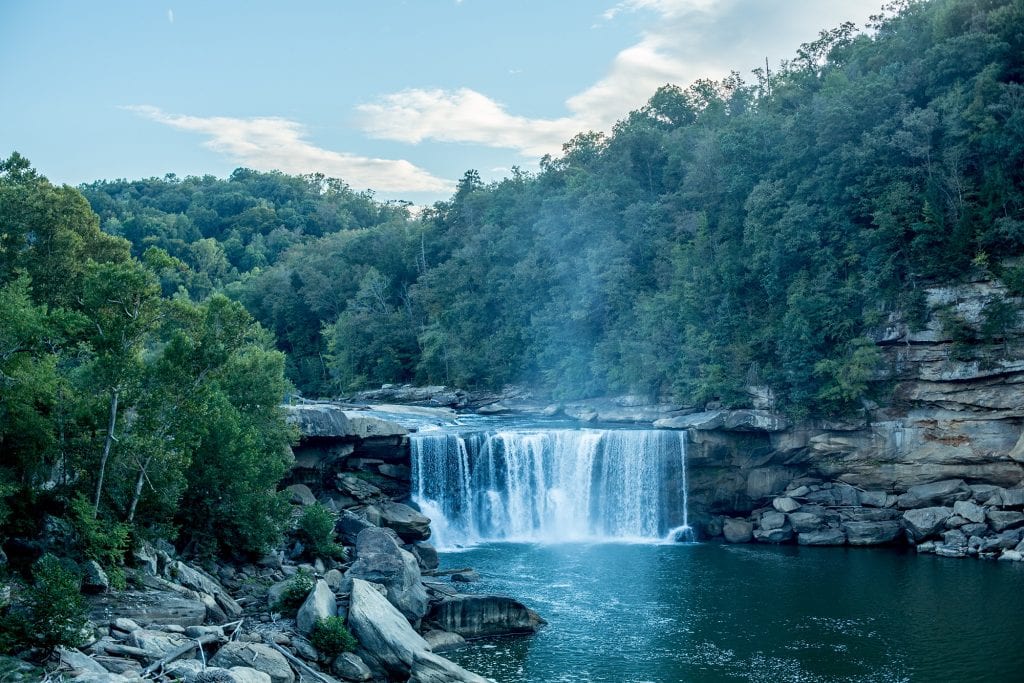 It is amazing to know that Cumberland Falls is well-reputed and known as the Niagara of the South. It is one of the best get-to-gos in Cumberland Falls State Resort Park. Cumberland Falls is very gorgeous and you would just fall in love with it.
It has a breathtaking view and you can expect to see rainbows on sunny days and even moonbows during the cold evening.
The trails are easy to walk through, and you will enjoy the sights as well. Your drive will definitely be worth it if you go to this place which is located at Corbin. There is a lodging area that can be suitable for you if you plan to stay for a couple of days.
2. Louisville Zoo
Louisville Zoo is one of the great zoos that can be found in Louisville, Kentucky. You can choose to purchase tickets online and it is a good place for animal lovers.
In this attraction, there are a lot of animals that can be very fascinating to watch. The enclosures of these animals found in the zoo are very spacious and it does not look crowded at all even with the number of animals inside.
From the flamingos to the sloths, elephants, and giraffes to the gorillas and bears- they look healthy and well-fed.  Moreover, the gorilla exhibit and polar bear exhibit are very exceptional. Definitely, it will give you lots of fun and it has lovely displays that you would want to look out for.
3. Waveland State Historic Site
Waveland State Historic Site is one of the popular highlights which can be found in Lexington. If you want to go back through time and experience a nineteenth-century plantation life, you should give this place a try. The sights are absolutely stunning and will give you a historic feel inside.
The atmosphere is very peaceful and you can enjoy your time here feeling calm and relaxed. If you will be spending your time around this place, here are other things to do in Lexington, KY. You can see other attractions and adventures that will perk your attention in there.
4. Creation Museum
You will find the Creation Museum in Petersburg, and they feature a lot- such as Biblical history, animals, gardens, large lakes, playground, ice skating rink, shows, and many more. The displays and shows that they offer are top-notched and entertaining for the visitors. If you are a foodie, you do not have to worry as the food they offer is fabulous and delicious, too.
You can walk through the amazing light displays while you are inside and they give a fantastic feeling. In addition, you will be able to learn a lot from their shows so that you will be left with the curiosity of knowing more about the details about their history.
5. Newport Aquarium
Newport Aquarium is home to a lot of marine creatures and it can be found in Newport if you plan to take a stroll there. The tickets are very affordable compared to other aquariums and they will provide you a special experience.
There are a lot of adventures that you can do- from petting a shark, touching a penguin, playing games, and a lot more. The aquarium is filled with tons of aquatic life and the views are so spectacular. and The experience that Newport Aquarium can offer will certainly give you a big blast and it can be a memorable part of your travels.
6. Red River Gorge Geological Area
Red River Gorge Geological Area is located at Winchester, and it is a good place to hike and enjoy how nature runs its course. This place offers beautiful scenery and it contains fantastic hiking trails that you would love if you are into it.
Definitely, it would provide a breather from the daily stress of life and will let you unwind. You can also camp there if you want if you want to stay for a day or two. Red River Gorge Geological Area is one of the best getaways you can seek here in Kentucky.
7. Mammoth Cave National Park
If you are looking for something mysterious and thrilling, then you must pack your bags to go to Mammoth Cave National Park. It is said that it has already fascinated people for around four thousand years. There is a tour from start to end and the cave gives a breathtaking sight for anyone who loves something dark and horror.
It can give you serious chills and if you plan to go there, try to do it with a group. The cave is very enormous and you will feel awe as you walk in it. The rangers inside are very informative and they are willing to answer any questions any visitor has, which makes it more the better.
8. Ark Encounter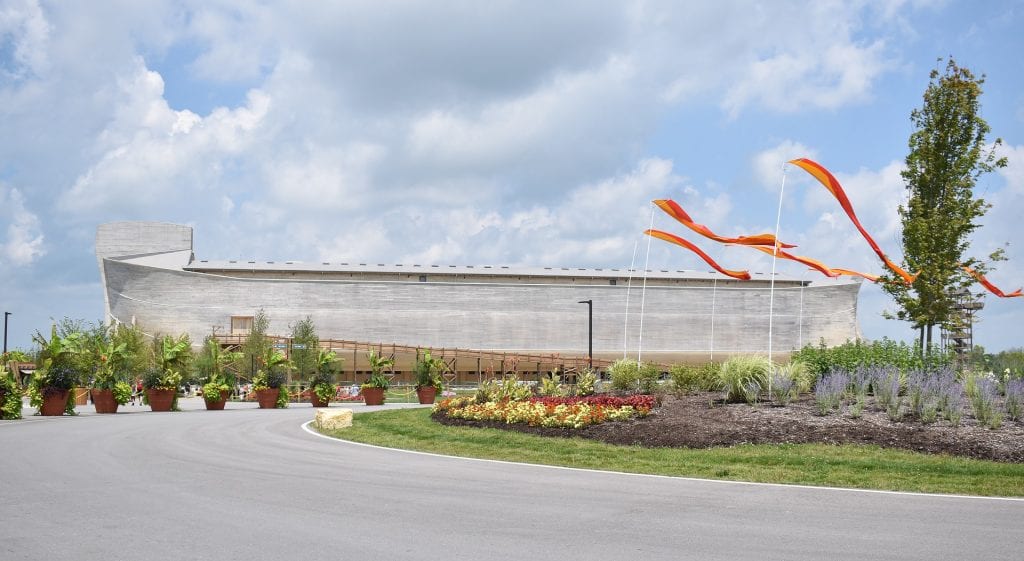 Perhaps, you may be familiar with Noah's Ark from the Bible, and this Ark Encounter is all about it- it is a life-sized model of Noah's Ark that will let you feel dumbstruck when you look at it. Ark Encounter can be found in Williamstown and it is one of the greatest attractions that you can visit in Kentucky.
There is a museum, a petting zoo, a playground suitable for children, rooms for staying in, and gift shops for awesome souvenirs. You can also run through nice exhibits along the way and enjoy a virtual reality experience in Ark Encounter.
Surely, it has an amazing structure that you would surely appreciate. You will also know about Noah's story and how he overcame his struggles inside the Ark that will make you feel emotional. It can be a good place to teach your children about this story and how Noah overcame his struggles in life amidst the troubles and complications he faced.
Taking a breather once in a while is perfect, especially when you are feeling down and depressed. Visiting these attractions will let your eyes be open to the beauties and wonders Kentucky offers. Remember to enjoy and have fun while going through these underrated yet beautiful attractions that can only be seen in Kentucky!