Towards the end of summer, before the start of a new school year, parents will all be doing the same thing. Labelling school uniform and making appointments for shoe fittings for a new pair of school shoes.
School shoes don't tend to last very long in our house. Usually, within the first few weeks, the shoes are scuffed and scratched. In fact, last year we had to replace my eldest's shoes in February because he'd worn a great big hole in one of his soles! The cost of having to buy new shoes a couple of times a year for each child soon adds up. It's a little frustrating knowing you have to fork out for a new pair, not because they've grown out of them but because the shoes simply haven't lasted for as long as you'd hoped.
This is where Treads shoes come in.
Treads indestructible school shoes
Treads specialise in durable school shoes for both boys and girls aged 6-16 that are made to last. Their mission was to apply the materials and technology used in making construction footwear to school shoes. They are so confident that their shoes will last, that all their shoes come with a 12-month indestructible guarantee. This means that if the shoes fall short of their standards, you can simply send them back and they will replace the shoes for free.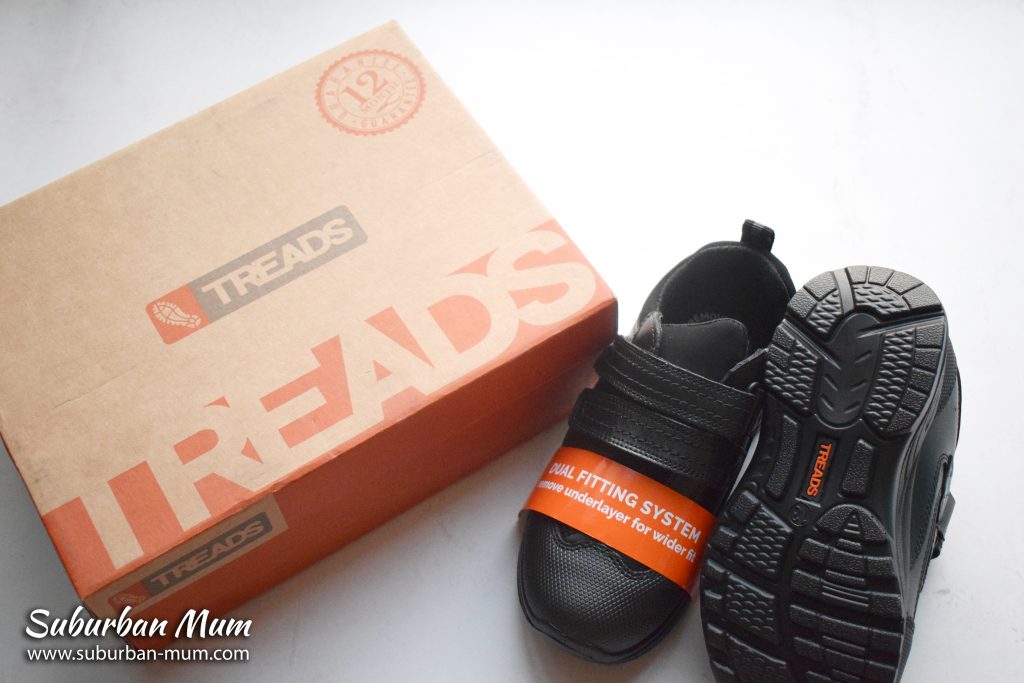 What makes Treads different?
Unlike other school shoes, Treads indestructible school shoes are created using a "strobel" technique where the upper is placed into the mould, the sole is then injected around it creating one whole shoe without the need for any glueing. They use Permair® leather which is breathable and their heels are reinforced to prevent splitting. Treads shoes have a dual fitting system with a removable innersole if you need a wider fit.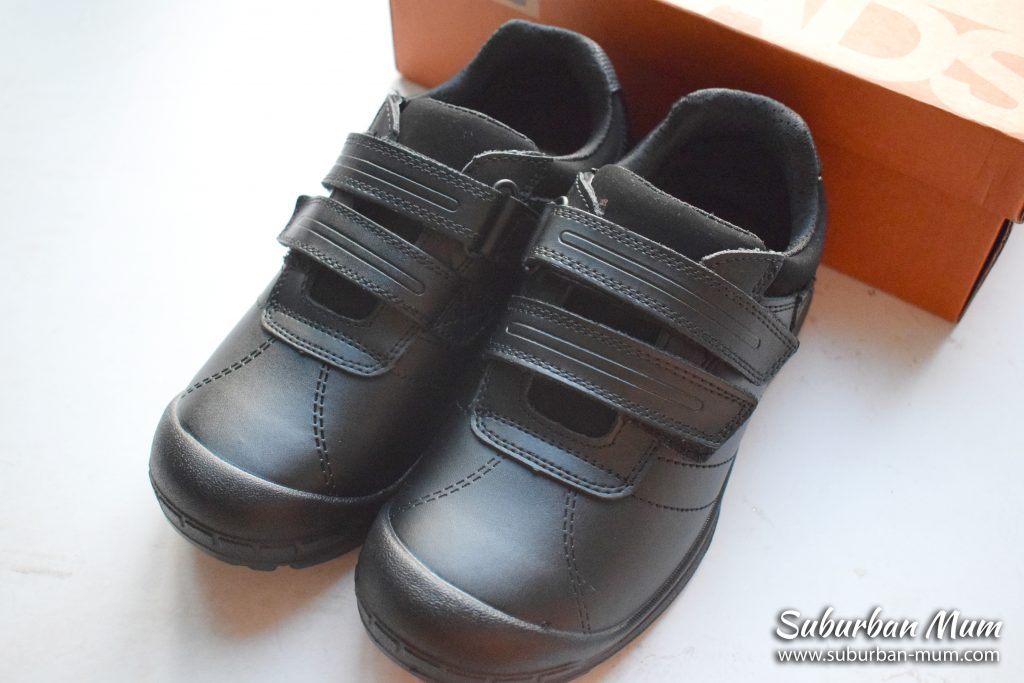 Buy with ease online
With the current pandemic, parents may be a little reluctant to head out to the shops to have their children's shoes fitted this year. With Treads, you can easily print out a paper gauge to measure feet in the comfort of your own home. Once this has been done, you can enter the measurements into the online calculator which will let you know which size your child will need to get the best fit.
My thoughts on Treads so far
I wasn't sure what to expect with Treads. Measuring the boy's feet is something I usually leave to the professionals. However, using the paper gauge was really easy and ordering online meant I wouldn't have to head to the shops. I showed the boys the different styles of shoes and they picked the ones they liked the look of.
E opted for a style called "London" and M went for "Madrid" Both were priced at £45 which is actually a little cheaper compared to other shoe brands we've bought from before. It was also nice to have peace of mind that I wouldn't have to be forking out for another pair due to wear and tear.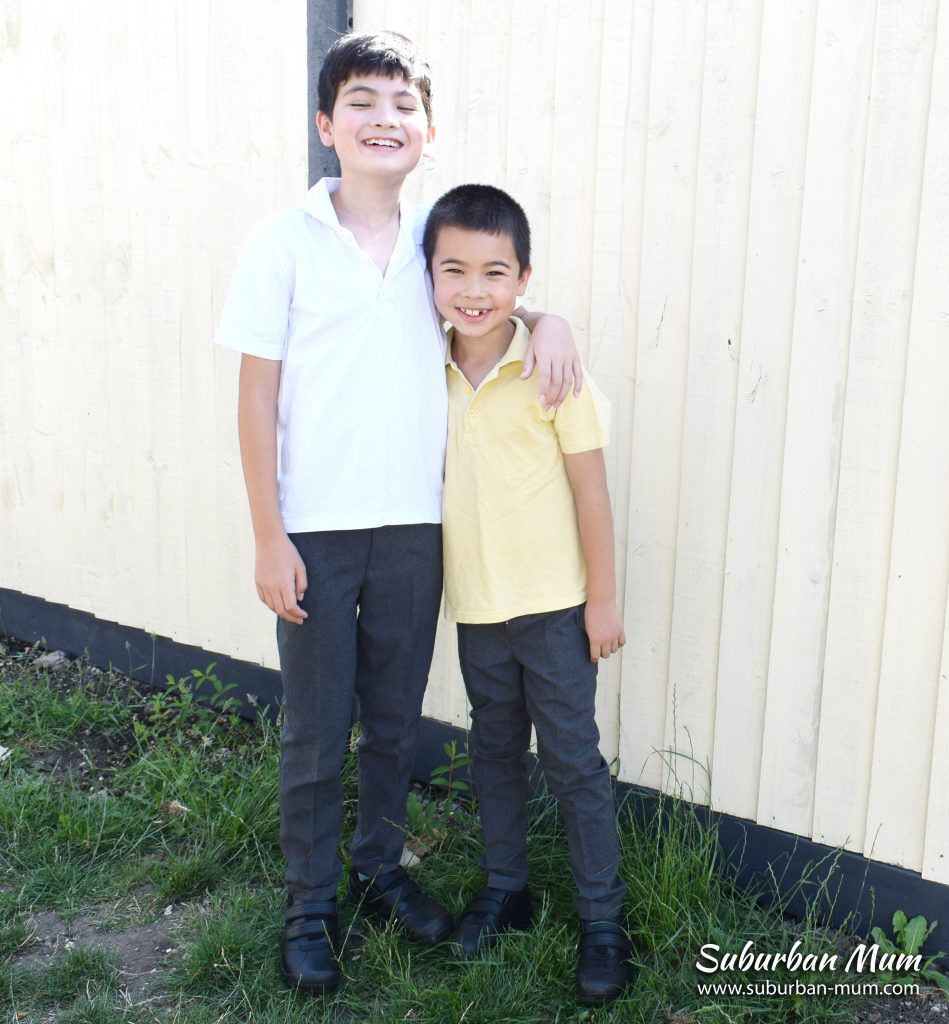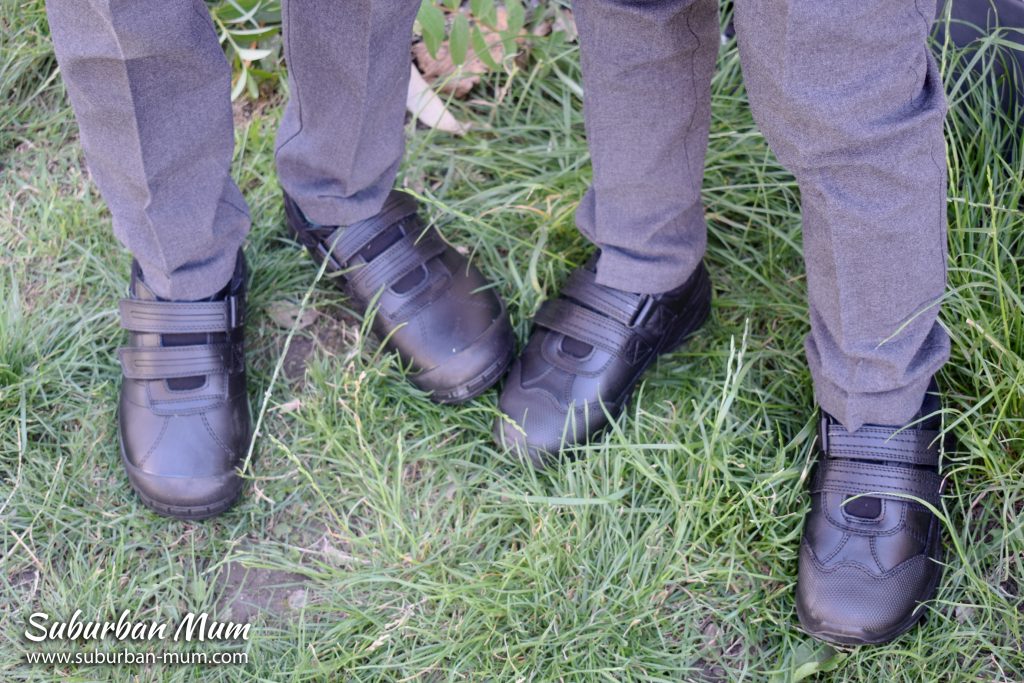 When you hear the word "indestructible" you tend to conjure up images of something that is going to be clunky and heavy. I am pleased to report that this is not the case with Treads shoes. They are remarkably light and the soles are flexible. The boys found them comfortable to wear and are pleased with the look and feel of their new school shoes. E also noted the detail that had gone into the pattern of the soles and how he hadn't seen school shoes like that before.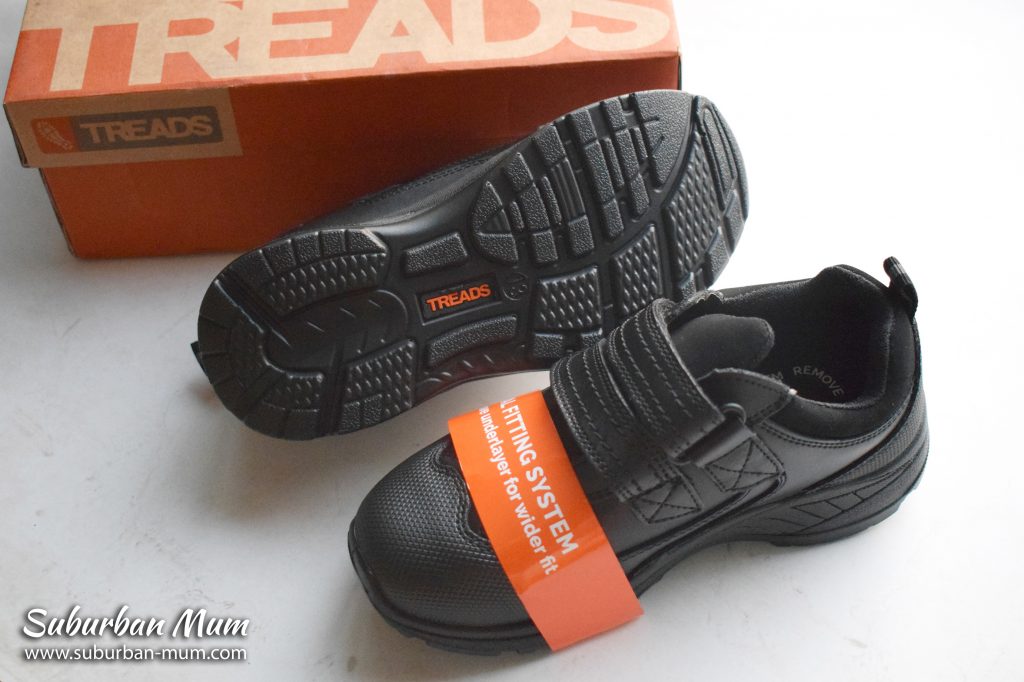 I will report back to you how they've fared after a few weeks wear when they are back to school but we are really impressed with them so far.
If like me, you have children that tend to go through a couple of pairs of school shoes during the school year, its well worth checking out Treads indestructible school shoes. With their 12-month indestructible guarantee, I don't think you can go wrong and you'll also be saving money in the long run too!
Win a pair of Treads school shoes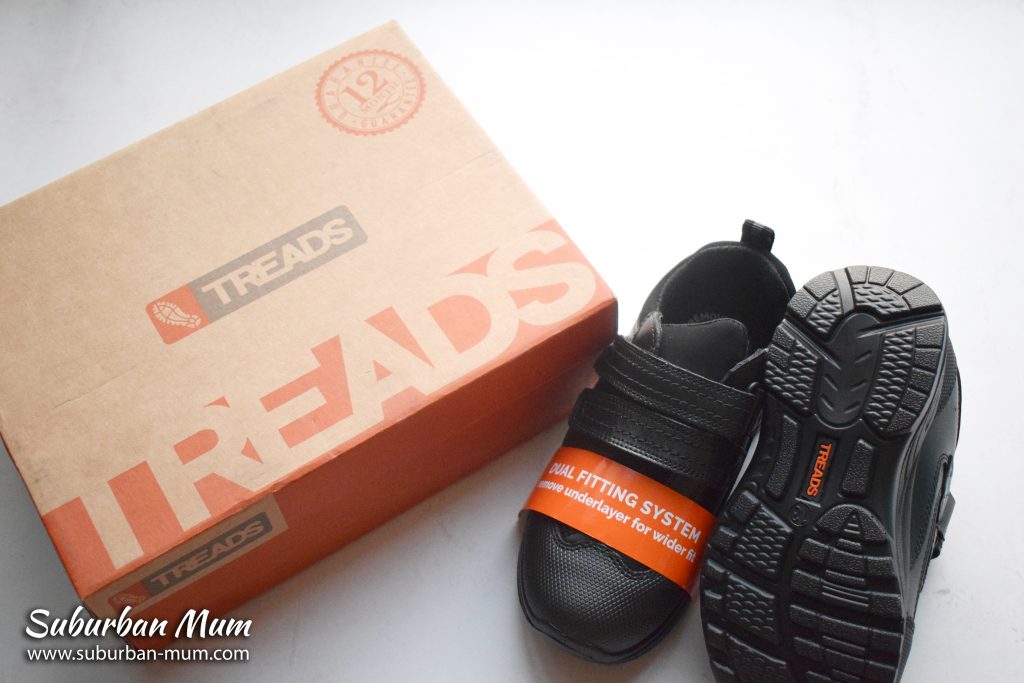 I have teamed up with the lovely people over at Treads to offer my readers a chance to win a pair of Treads school shoes. To enter, simply enter via the Rafflecopter widget below.
Good luck!

Terms & Conditions
The closing date is 23.59pm Sunday 23 August 2020
The prize is one of Treads school shoes
There is no cash alternative
This prize will be provided by Treads
This competition is open to residents of the UK only
Entrants must log in via the Rafflecopter widget
All entries will be verified
The winner will be chosen at random
You might also like: