We've been National Trust members for a few years now – it was a lifeline for us during lockdown. You can't beat going for a long walk to stretch your legs and for us, the boys always need to burn off some energy. We are very lucky to have a few National Trust places on our doorstep, and Polesden Lacey is one of our favourites.
We were invited to their after-dark winter trail: IGNITE, a trail of light, lanterns, fantasy and fire which did not disappoint.
What is IGNITE at Polesden Lacey?
IGNITE is an after-dark twilight trail set within the Edwardian Gardens of Polesden Lacey, Great Bookham.
After its overwhelming success last year, the trail returns for 2022. It's an enchanting walk around the gardens, led by glowing tree tunnels and flickering flames, with beautiful light installations along the way.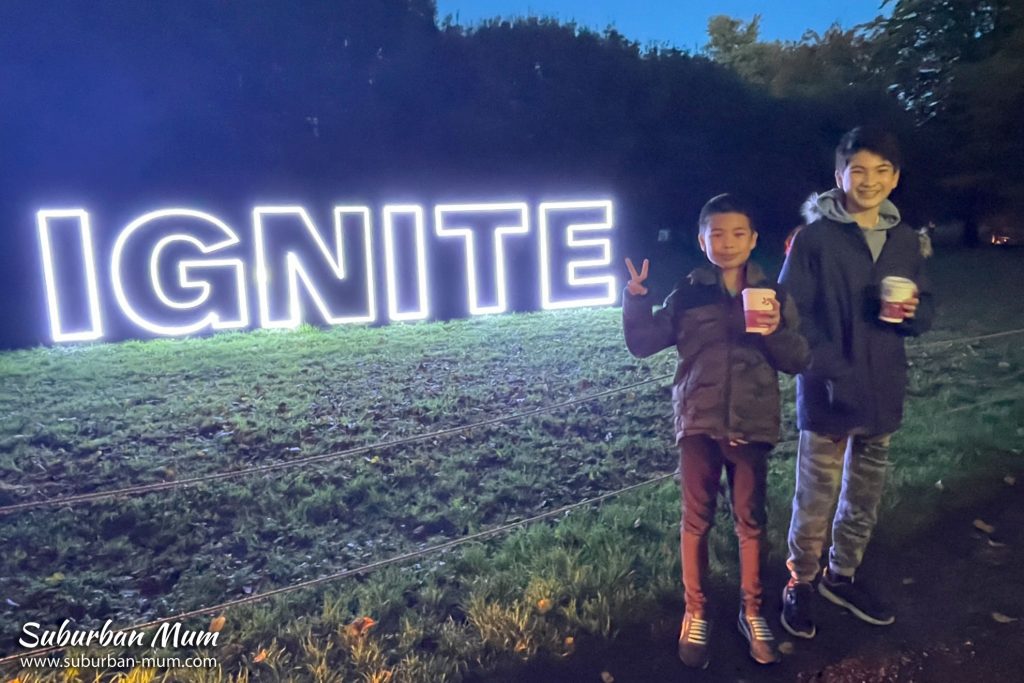 How to get to IGNITE at Polesden Lacey
Polesden Lacey is set within the Surrey Hills. The full address is: Polesden Lacey National Trust, Great Bookham, near Dorking, Surrey, RH5 6BD
The best way to visit is by car, although you are able to get to it via public transport, it's still 3-4 miles away from Boxhill & Westhumble, Bookham and Dorking stations. You don't need to be a member to visit.
What to expect when visiting IGNITE at Polesden Lacey
The trail is around ¾ of a mile long and has been designed so that people of all ages can enjoy it. It will take around an hour to explore, although you can spend as much time as you wish at the midway point, where refreshments are available.
There is low-level lighting in some areas of the trail, so do be aware of this. You're advised to carry a torch with you if you're concerned.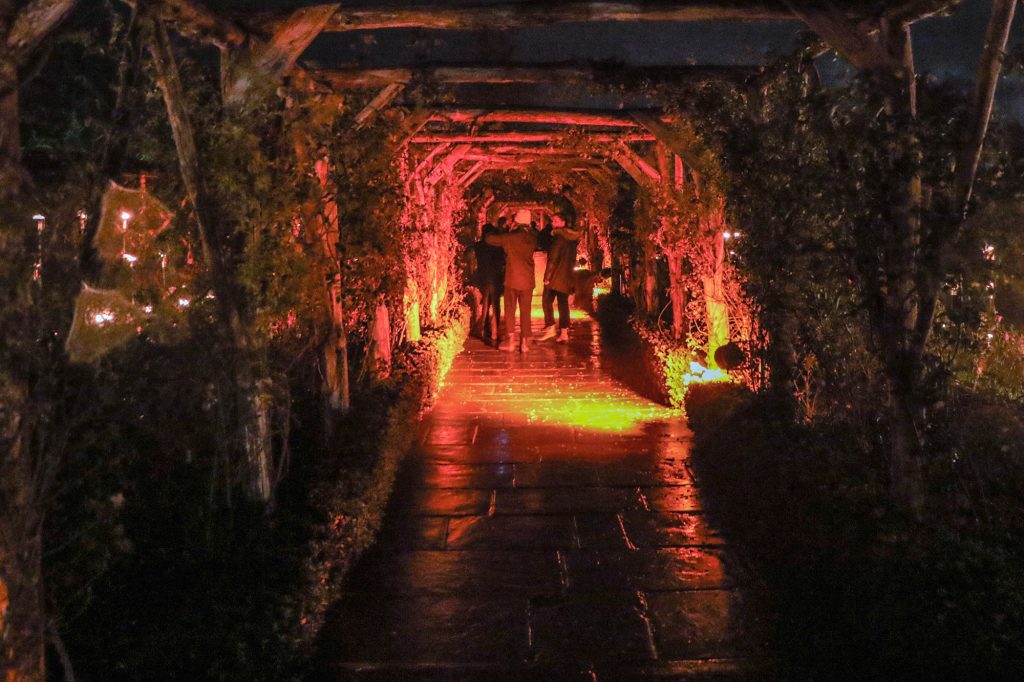 What you need to know when visiting IGNITE at Polesden Lacey
Parking
The car park can get very busy, even if you have booked parking. We arrived at 6pm for our 6.15pm time slot, and the car park was already filling up. There are wardens around to guide you to any available spaces.
Food & Drink
The cafe was open as we entered, we popped in to grab a hot drink, and the boys went to the toilet before we started the trail.
As well as the cafe serving drinks and snacks, there's also a food van near the start of the trail and then food vendors as you approach Polesden Lacey house.
Toilets
It's important to note that there are toilets next to the cafe before the trail starts, but there are no facilities whilst on the trail.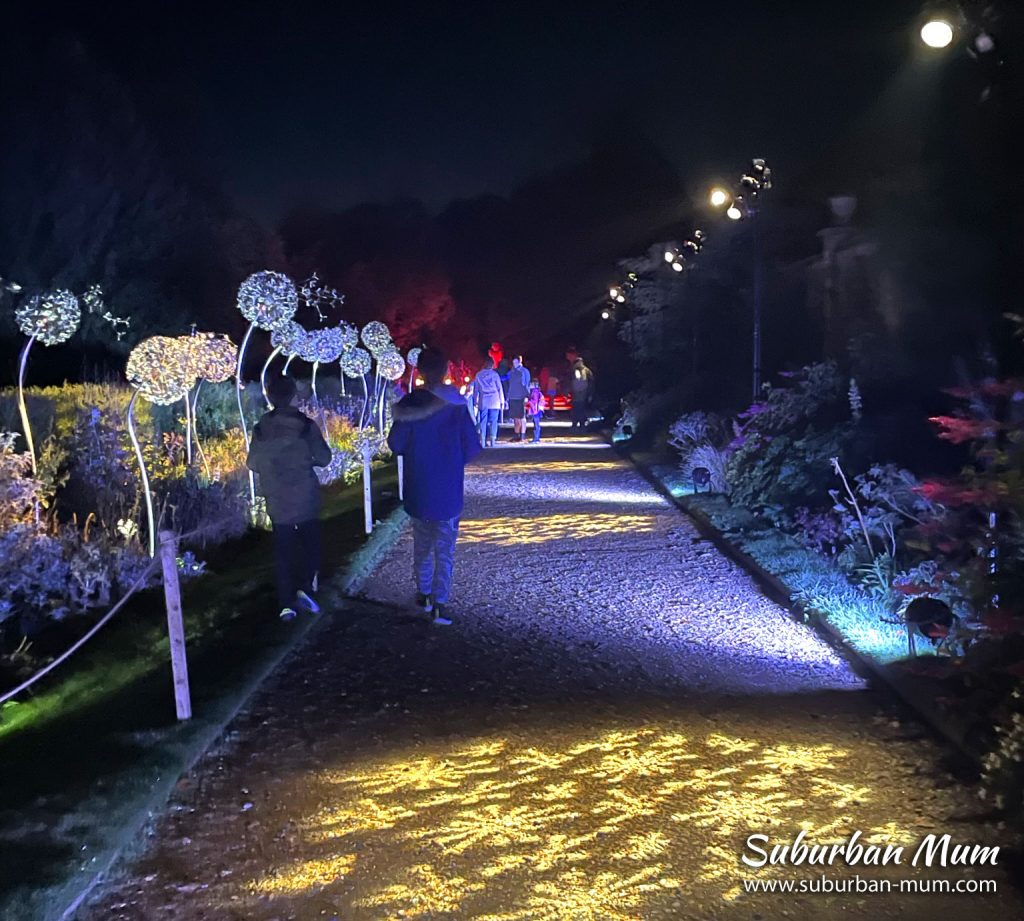 Our review of IGNITE Polesden Lacey
This was our first time visiting Polesden Lacey at night. We didn't really know what to expect, but we were pleasantly surprised and loved seeing all the different light and fire elements. It made the place feel magical. Being given lanterns to use for part of the trail was also a really nice touch, and the boys had fun with them. We also enjoyed taking in all the different installations and seeing the field of fire that has over 1000 flickering lights in front of the house was a real highlight.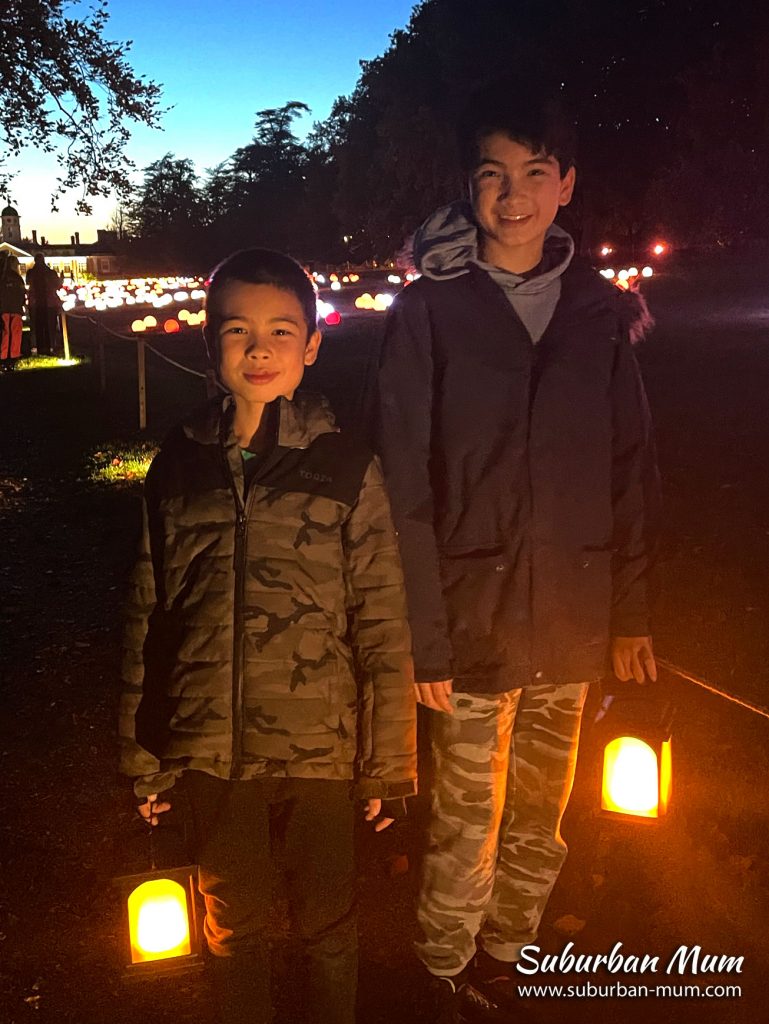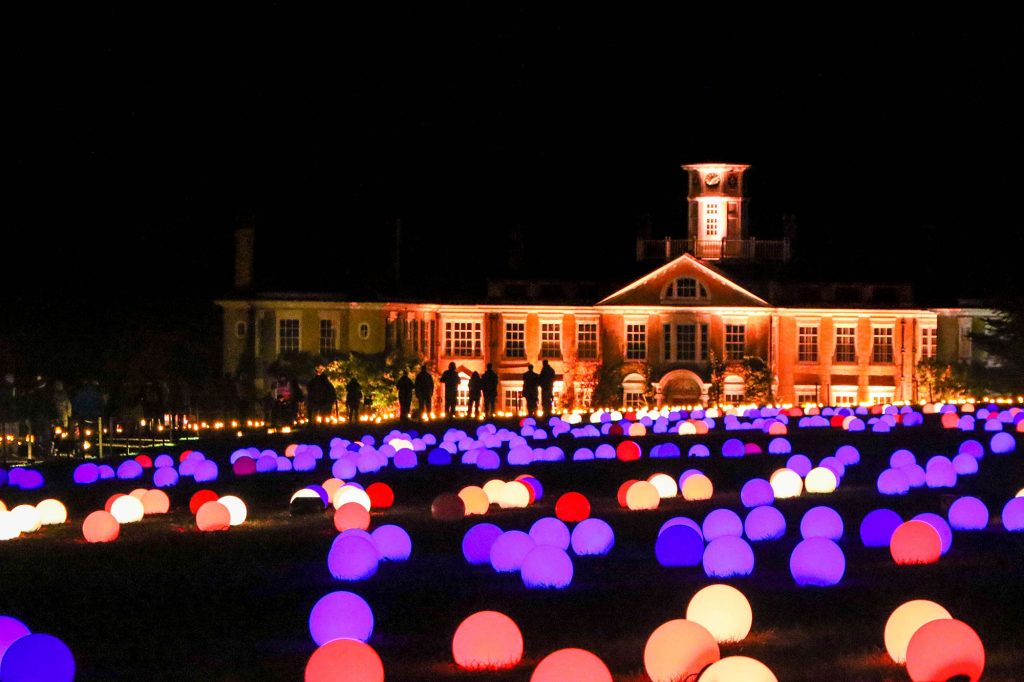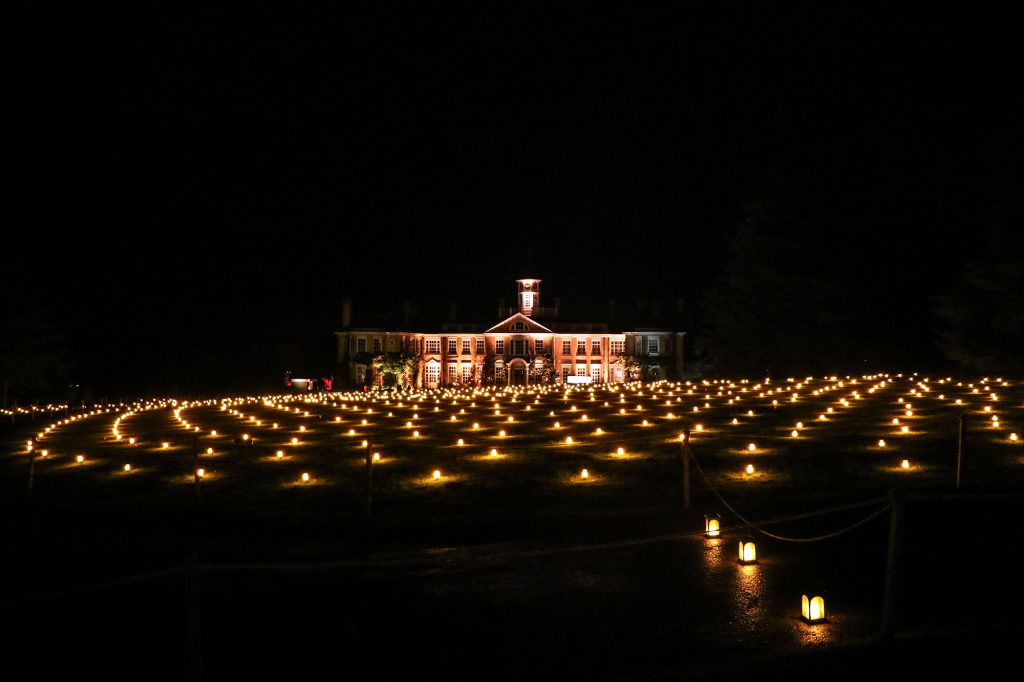 We stopped for treats at the food vendors by the house. There were places selling Greek wraps, cakes and drinks, churros and marshmallows, which you could toast on the open fires. This had a lovely wintry feel to it and was a nice way to take a break before continuing with the trail.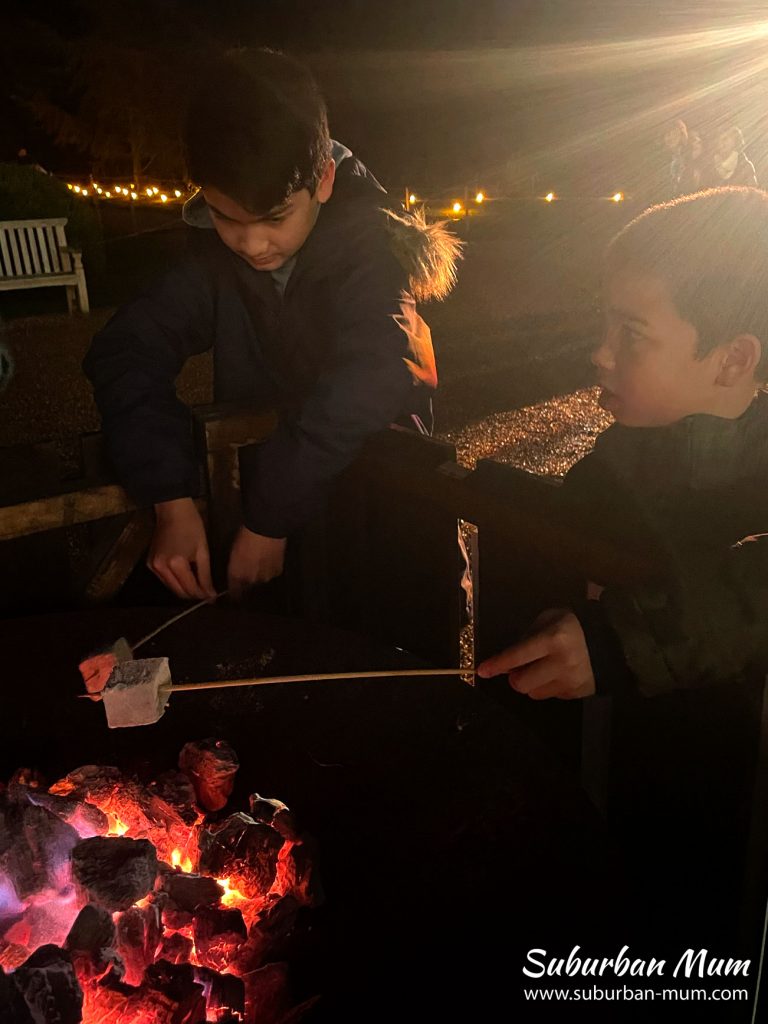 IGNITE at Polesden Lacey is a lovely way to spend an autumn evening. The trail was really well done and what really topped it for us was the relaxing music that accompanied the trail throughout. It would make a great alternative to Bonfire night and a lovely half-term activity to do with kids.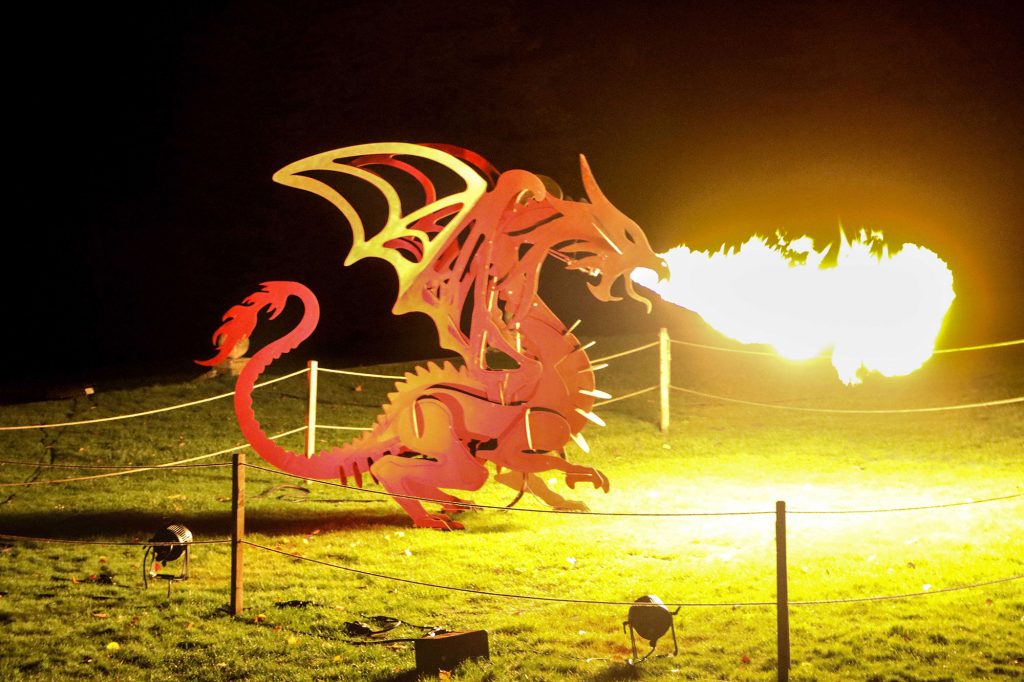 IGNITE at Polesden Lacey runs from Thursday 20th October – Sunday 6th November. Bookable time slots from 5pm onwards can be purchased on their website (last entry is at 9.15pm) Admission prices from: Adult £16.50, Child £12.50, Family £56 (2 adults & 2 children). Free entry for carers and children aged 2 & under. Parking £7.00 per car and free for National Trust members.
Watch our Instagram reel:
You might also like: