My boys love a stay in a hotel, so much so that they even role play it at home sometimes – it's so funny to watch! We do seem to do a bit of travelling around in fairness and it's usually UK based so we can have a little getaway that doesn't cost us too much money.
On our last trip, we spent the night in Canterbury. We always share a family room when we are away. Most family rooms tend to have a double bed and then a pull out bed but this time, the room we were staying in at The Ebury hotel had a double bed and two single beds. It made such a big difference! Unlike our previous trip to LEGOLAND where no one got a good night's sleep the boys (Mr H included) were all out like a light!
We're planning to visit Cadbury World at some point too and I've been looking at comfortable apartments in Birmingham to make a change from staying in a hotel. I really love the idea of being in a home away from home.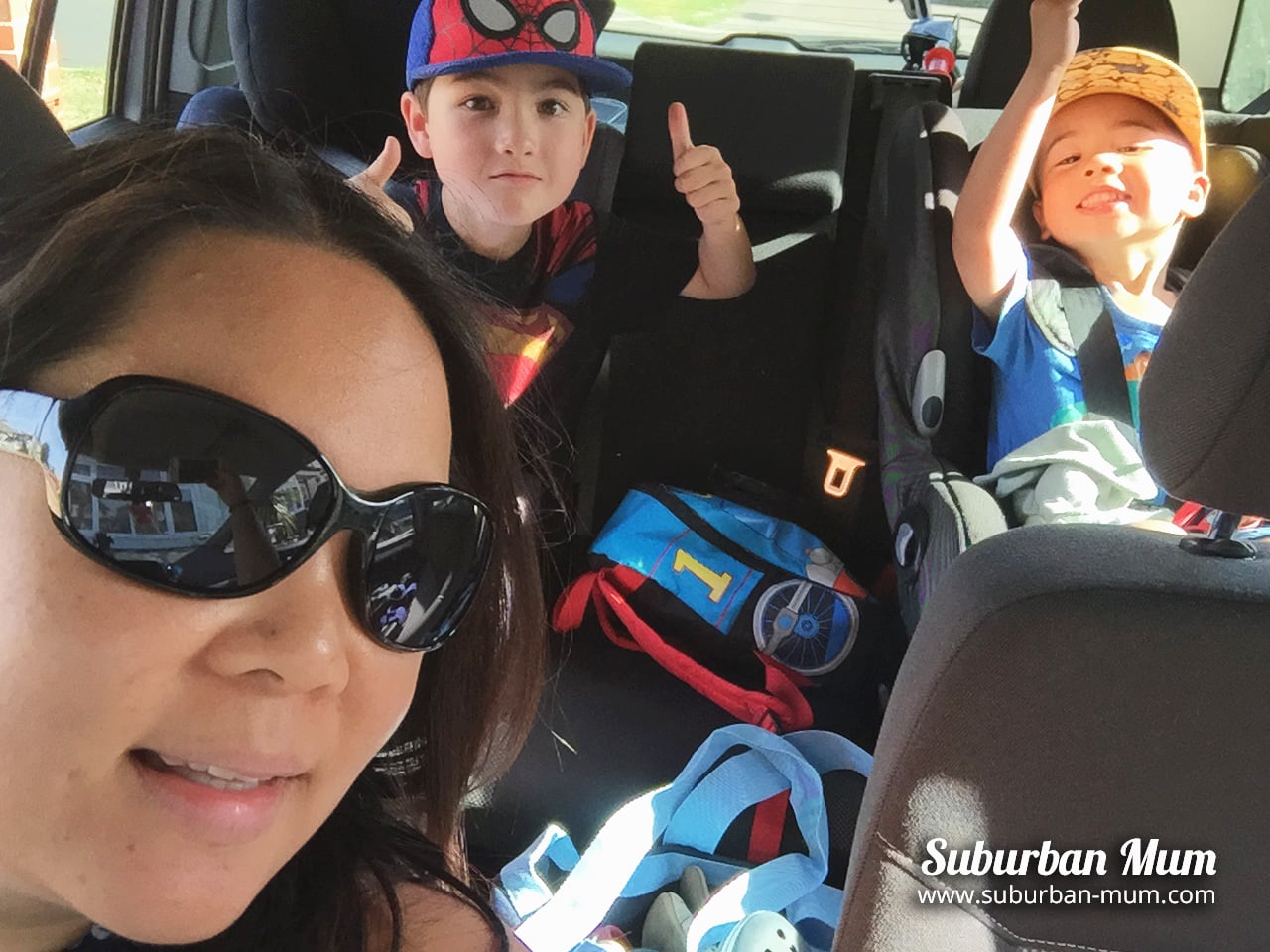 It got me thinking about the things that we do to prepare our children for staying in hotels/short stay apartments and what we can make travelling with children a little easier.
Let them know the plans
Depending on their age, it great to let them know in advance what is happening and where you are going. My boys get super excited when we tell them we are going away. Their first priority is always to find out which mode of transport we are taking! Letting them know in advance means they have something to look forward to and they can also prepare themselves for the trip too. We always talk about the type of things we will do and what type of place we are visiting too.
Take a rucksack of items to entertain them with
I'm lucky that the boys are generally good sleepers but my youngest is never far away from his beloved comforter Henry so it pretty much has to go wherever we go otherwise we are in trouble! For trips, I always ask the boys to pack a little rucksack of items they want to take with them to entertain them on the journey and also for any downtime we might have at the place we are going. My eldest usually packs a few books, a drawing/colouring pad and pens and some toys
Have fun playing games
It can be so easy to be wrapped up in concentrating on getting to your destination that we forget how boring the travel part can be for children. We play games such as I Spy and when travelling by car, we play the car game where we each choose a colour and shout out when we see a car that matches. We do this for a set period to see who spots the most.
Sweets and Treats
This is a great way to break up the journey. My boys are always hungry and will rarely turn down the chance to have a snack. I bend the rules when travelling and let them have sweets – especially if it mean we can avoid a meltdown. If we are flying somewhere I will usually buy them a new small (non-noisy) toy that they can open and play with during the flight.
Tablet Time
The iPad is a lifesaver when travelling – they boys can watch a movie together or play games and even listen to music. It's also great to be able to use of an evening when you are away and they have stayed up past their bedtime too!
What sort of items do you take with you or use to make travelling with children easier?
*Collaborative post