We all want the very best for our little ones, but this can sometimes feel out of reach, especially under the current circumstances.
During COVID-19, and any other period at home for that matter, it can be all too easy to point the finger at the parents and feel guilty for not giving your child the best experience possible. Having said that, you would be extremely surprised to understand how much your child will learn from you at home, simply through watching and listening to new tasks.
Most schools have closed their doors during this period, but that shouldn't stop you. The internet holds a plethora of resources, both free and paid, offering parents timetabled activities to do with their children. The amount of information available can be overwhelming, as well as the thought of having to homeschool your children, especially if you are not confident in your own skills, but there are so many quick tips to follow that will make a huge difference. So while they're at home for the next 12 weeks or so, let's do the best we can to maintain their learning and routine.
We've done some of the hard work for you and sourced some of the best tips, tricks, activities and routines to follow to help you and your little ones get through this time.
Where To Start?
While you've probably got plenty of stationery and equipment at home to get you started, it's not a bad idea to stock up on some essentials or choose some new practical resources to keep your activities engaging. A number of schools and organisations are shifting their focus to provide online materials, and this can be anything from print outs to ideas for arts and crafts or even music – there are plenty of freebies to get your hands on. We recommend checking out Wandsworth Preschool and Winchmore Hill preschool for online music lessons, books to read with your children and great foodie activities.
Our Top Activities
Washing dishes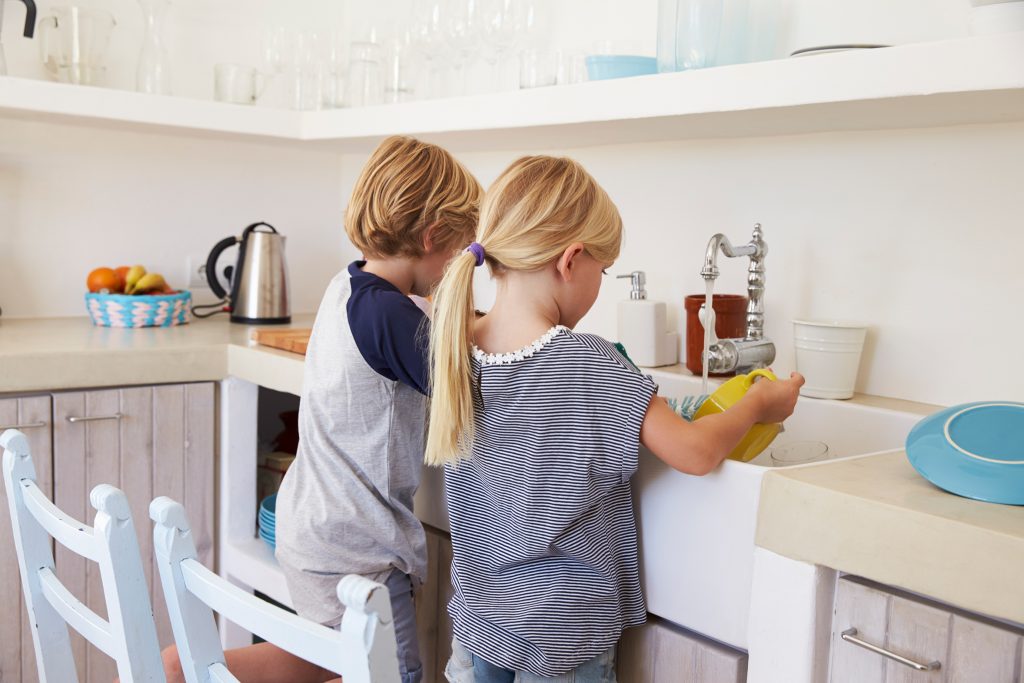 This may sound like child slavery, but we assure you there are ways to make this fun! Children love to participate in almost everything. Through this learning experience, we want to
Resources:
a selection of sponges, cloths and brushes, washing-up liquid/soap;
a stool or chair to stand on;
a variety of pots, pans and utensils.
Intent:
Encourage the children to play in the sink (water tray) to promote a multi-sensory experience which allows them to explore mathematical and scientific concepts. It also enhances physical development and is a rich language experience.
Sensory play with jelly
Resources:
Jelly (you can buy sugar-free, vegan jelly)
Tray or dish to put the jelly inside
Optional: add toys such as Lego, animals, fairies, cars etc
Alternatively, if you do not want children to directly touch the jelly, place in Ziplock/ sandwich bags.
Extend: add tools for them to explore, tweezers are good for fine motor skills
Intent:
To have a sensory exploration with jelly using touch and smell to explore hidden toys. Tools enable gross and fine motor skills to develop, this, in turn, will allow children to be secure when they get older, for example, to support muscles in your hand to hold a pencil and write.
Implementation:
Make the jelly according to packet instructions. Toddlers can help measure and mix the solutions together with support (be careful of hot water). Add any toys you want them to explore inside the jelly. Then transport into smaller containers or one big dish and set in the fridge until it is hard. Once it has set empty the containers into a dish or let the children explore the jelly. We suggest putting down towels/ newspaper to avoid messing up carpets.
Keywords and Language:
Jelly, squidgy, soft, melting, mixing, colour, jiggly, wobbly.
Dinosaur fossil hunting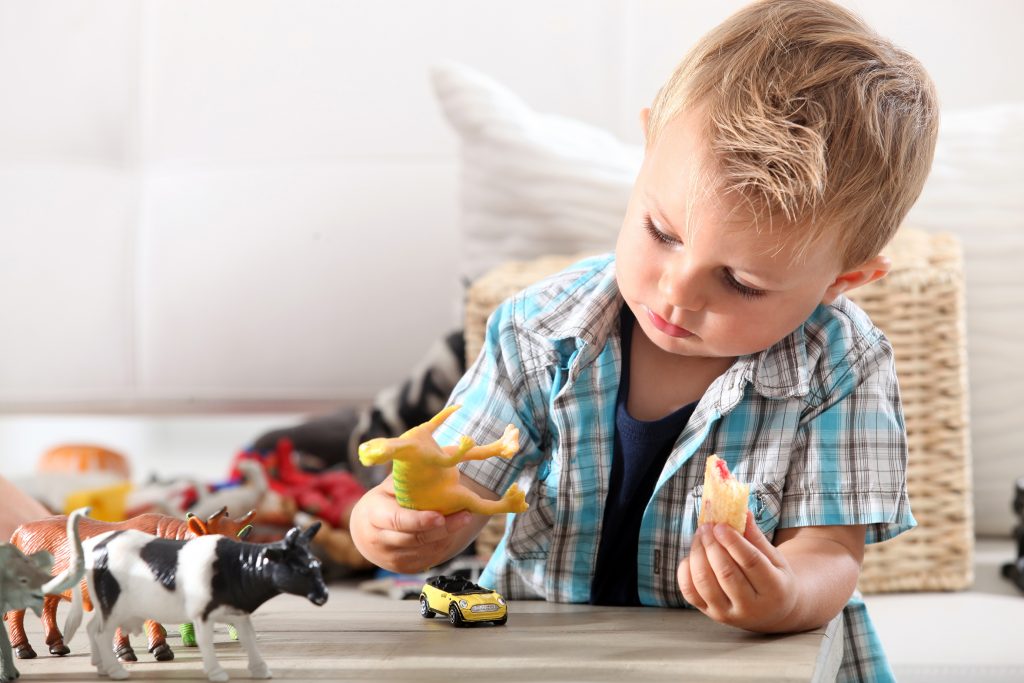 Resources:
1 cup of salt
1 cup of flour
1/2 cup of warm water
Dinosaur toys
Intent:
To learn about dinosaurs, where they come from, that they don't exist anymore, how people still find pieces of them.
Implementation:
Combine flour and salt together in a medium-sized bowl. Then, add water and mix. Knead with your hands until you have a ball of dough.
After making dough, roll out a small ball and press down with the palm of your hand. Have the child press small dinosaurs into the dough, but gently enough that the dinosaur does not go all the way through the dough.
Remove the dinosaur after pressing to reveal a "dinosaur fossil." Bake in a 350-degree oven until the dough starts to turn brown. This may take 30-60 minutes depending on the size and the thickness of the dough.
Keywords and Language:
Dough, knead, ball, soft, squidgy, dinosaur, press, fossil.
For other great activity inspiration, check out the Wandsworth Nursery Home curriculum and the Winchmore Hill Preschool Home Learning centre.
You might also like: