In recent years, Ireland has experienced its share of extreme weather conditions which have left a trail of destruction in their wake. Homes, businesses and communities have been devastated by gale force winds and flooding, and the task of restoring your home back to its former state can be a challenging one.  Stress, worry and exhaustion may make it difficult to think clearly, but it's important to remember some necessary steps to ensure your safety and guarantee the best possible restoration of your home.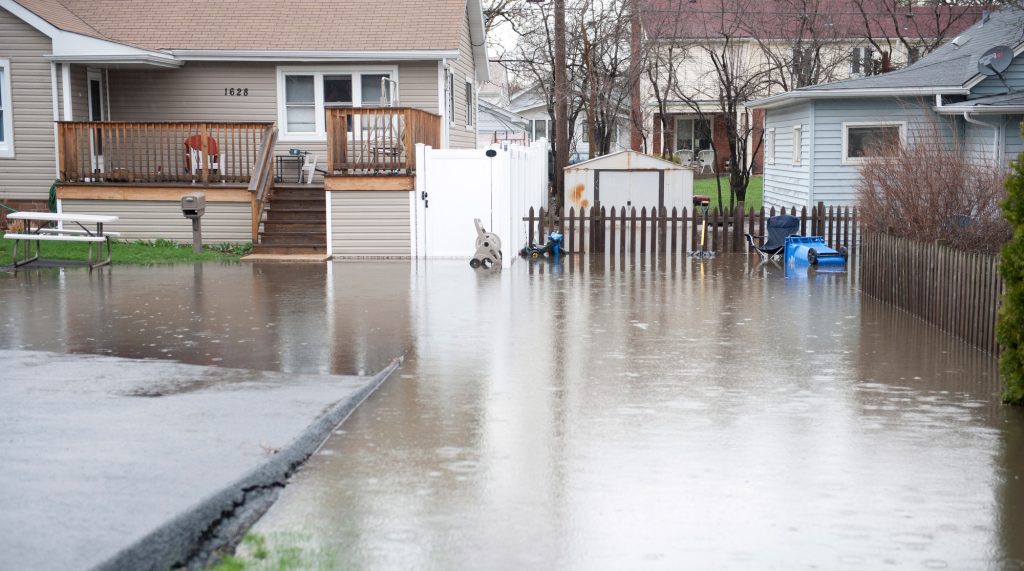 Take a look at Liberty Insurance's tips below:
1. If you suspect your home has been damaged by a storm, contact your insurance provider immediately and they will advise you what steps to take and what you are entitled to. Read your insurance policy thoroughly to see what is and isn't covered and write down a list of questions you want to ask.
2. If there is a storm raging outside, wait until it passes before you venture out to assess what damage has been done. Inspecting your property in daylight is also advised, to avoid tripping over any fallen debris.
3. Stay away from downed power lines and avoid standing water or metal objects near downed wires. If you suspect power lines are down, contact the ESB on 1850 372 999.
4. Keep a fire extinguisher handy at all times.
5. Wear proper footwear and look out for broken glass and exposed nails. Keep children away from the area.
6. If you suspect a gas leak, leave the house immediately and phone Gas Networks Ireland's 24-hour Emergency Line on 1850 20 50 50.
7. If a tree has fallen on your roof, your home may have some structural damage, so be aware of crumbling walls or falling tiles.
8. Your windows may have been damaged during the storm, so they need to be inspected for cracks, holes, broken panes and damaged frames. Look out for shards of glass and be sure to board up broken windows until they can be repaired by a professional.
9. Document the destruction to your home with photos or video before you begin the clean-up. Compile a written list of the affected areas and what caused the damage, to the best of your knowledge.
10. Any items that will require drying out such as rugs or furniture, must also be documented and if possible, let them dry outdoors. If this is not possible, open all your windows to ventilate and speed up the drying process.
11. If there are items of furniture that are beyond repair, take note of them before moving them to a shed or a skip. Do not dispose of them until your insurance claim has been settled or the items have been inspected.
12. It's important to hire a professional and trustworthy contractor to inspect and repair your home. Poor structural repairs can pose a safety risk to you and your family and will also affect the value of your home. If there is flooding involved, mould can begin growing immediately and this can be a major health risk while also causing further damage to your home.
13. Ask around for recommendations for a reliable contractor and contact a few of them for quotes before deciding on one.
14. Make sure you keep any receipts as a record of expenses will be needed for your claim. This includes tradesmen, contractors and materials etc.
15. Test battery-powered smoke and carbon monoxide alarms to ensure they are in working order before you return to your home.
Liberty Insurance offer you affordable home insurance along with great cover and with many additional benefits. Find a quote today.