Can you believe it is already May! This year is flying by so fast, don't you think. As half term is approaching, I wanted to put together a round-up of all the things you check out over the week-long break from school to keep the kids entertained. If your kids are anything like my boys, being cooped up inside all the time isn't much fun, and pretty soon you all need to get outside!
I've put together a little round-up to see what's on for kids over half-term in Surrey – I hope you find it useful.
As this guide has been written in advance, please make sure you double check events are still running. Some events also require pre-booking. Please note that some attractions require an entrance fee or additional costs to join in.
Tuesday 28th May to Friday 31st May from 10 am till 4 pm
Take part in a free veggie hunt around the garden centre or create a veggie box to take home and grow your own veg!
The Create A Geggie Box activity is £6.
Wednesday 29th May to Sunday 2nd June
The ever-popular Gruffalo takes to the stage to entertain youngsters for this year's May half term.
Tickets are £15. Booking is essential.
25th May to 2nd June
There is so much to do at Bockett's Farm including Birds of Prey (Tuesday and Friday only), Circus Workshops, Craft Corner, Panning for Gold and much more.
Admission prices apply. £10.95 for children aged 2 years. £12.95 for children aged 3-17 and £11,95 for adults. Children under 2 go free. Advanced booking is available.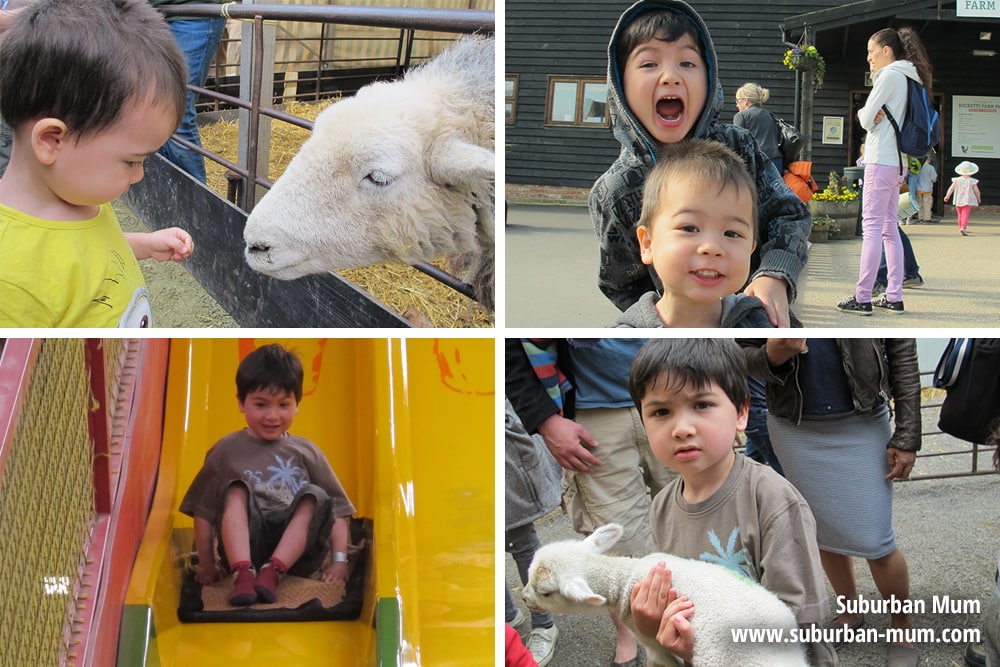 25 May – 2 June 2019
Get your kid's outside at RHS Wisley where they can get some growing experience, take part in the music maze and book onto a 'pot to plate' cookery session.
Admission prices apply, and some activities may come with additional costs. Book online before your visit is recommended.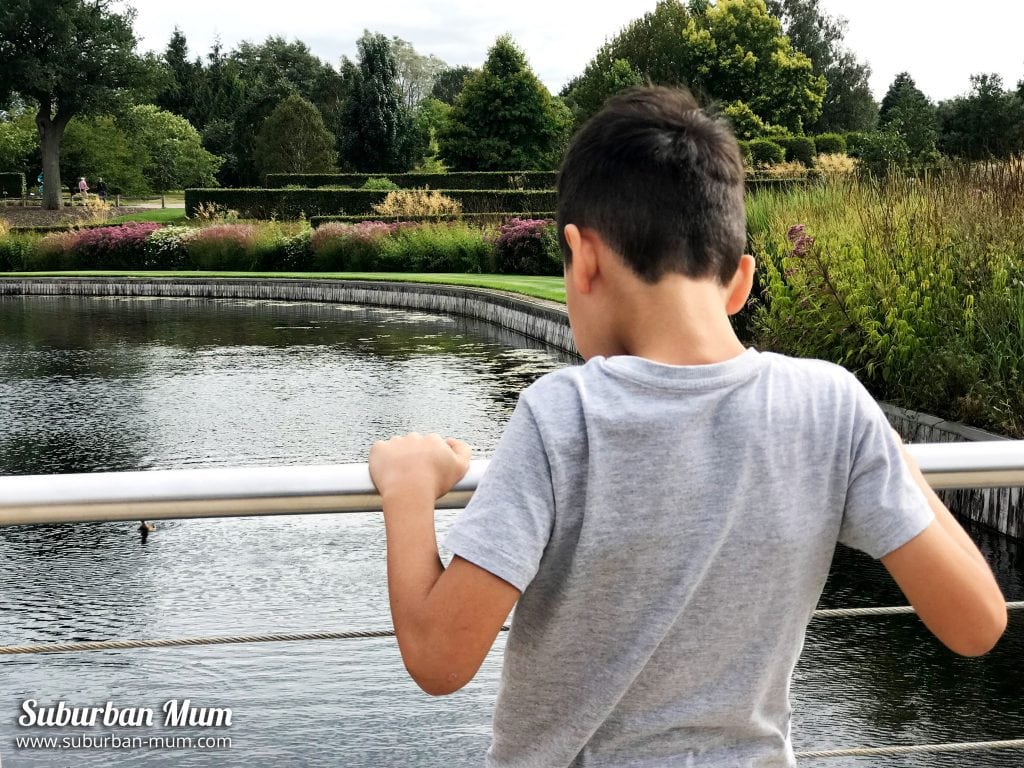 Marvellous May-Time Myths At Morden Hall Park
Wed 29 -Fri 31 May
Join storyteller Olivia Armstrong as she regales you with seasonal folklore.
£5 per child and £2.50 per adult. Booking is recommended.
Thursday 30th May
Thumbs up It's Thursday return to Kingston Town Centre with a range of fun activities and kids eat free offers.
28th May Greatest Showman Adventure Camp, 5-12 years
11:00 – 13:00 2h Location Ash Manor Sports Centre
28th May Frozen Workshop, 3-7 years
13:00 – 15:00 2h Location Guildford Spectrum Leisure Complex
Circus Skills/Acro workshop, 5-12 years
13:15 – 15:15 2h Location Ash Manor Sports Centre
28th May Moana Workshop, 3-7 years
15:30 – 16:30 1h Location Guildford Spectrum Leisure Complex
29th May Fortnite Themed Workshop, 6+ years
14:00 – 16:00 2h Location Guildford Spectrum Leisure Complex
30th May Greatest Showman Adventure Camp, 5-15 years
13:30 – 15:00 1h 30′ Location Guildford Spectrum Leisure Complex
30th May Circus Acrobatics with Breakdance Workshop, 6 – 12 years
15:15 – 17:15 2h Location Guildford Spectrum Leisure Complex
Prices vary from class to class from £8 per child per session with offers available. Booking is essential.
Find out what D Day really felt like for those in battle by exploring stories and creating your own canvas collage inspired by the events.
Tickets prices for children aged 7-11 are £7.50 with younger children able to go along for free. Please book a ticket for all the children attending in advance.
Come and join in with Elsa for a singalong from 1 -2.30 pm. Sing all your favourite Disney songs in the presence of a Disney Princess. How about a bit of face painting? Get your child's face painted before the singalong from 10 – 12 pm. Pop along on Friday 31st May to get involved in pottery painting (additional costs will be payable per item) from 10 -4 pm.
No booking required for activities although standard entrance fees apply. A donation is suggested for face painting.
Denbies have a great selection of activities for all the family this May half term.
Saturday 25th May and Sunday 26th May & Saturday 1st June and Sunday 2nd June – *Vineyard Chocolate Trail 10 am both days. £3.50 per child/£9.50 per adult.
Monday 27th May & Friday 31st May 10am/11am/12 noon – *Teddy Bears Trainride and Storytelling. £7.50 per child/ £3.50 per adult.
Tuesday 28th May 11.30am/2.30pm –  Creepy Crawly Roadshow. £7.50 per child/adults go free.
Wednesday 29th May 11am till 3pm – Birds of Prey Display. Free of charge.
Thursday 30 May 11am/2pm – Cat's Grin Children's Theatre presents 'Alice's Adventures in Wonderland' £7.50 per child/adults go free.
*Tour takes place outside so appropriate clothing is required. Booking is essential.
Archaeology At Bourne Hall Museum, Ewell
Join in this free event at Bourne Hall Museum on Saturday 25th May. Learn about archaeology during this live dig and get some hands-on experience.
Learn more about the British countryside and all the wildlife it is home to at the British Wildlife Centre this half term. If your kids love wildlife then why not take a look at some of the best kids binoculars from Globo Surf – it'll be a great addition to help them explore.
Prices from £12 per adult and £8.50 per child with family tickets available.
Join BirdWorld as they celebrate Love Your Zoo week this May half term. They have a special trail and art and crafts for you to join in with.
Activities are free to join in with but admission prices apply. Open 10 am till 6 pm with prices from  £16.95 per adult and £13.95 for children.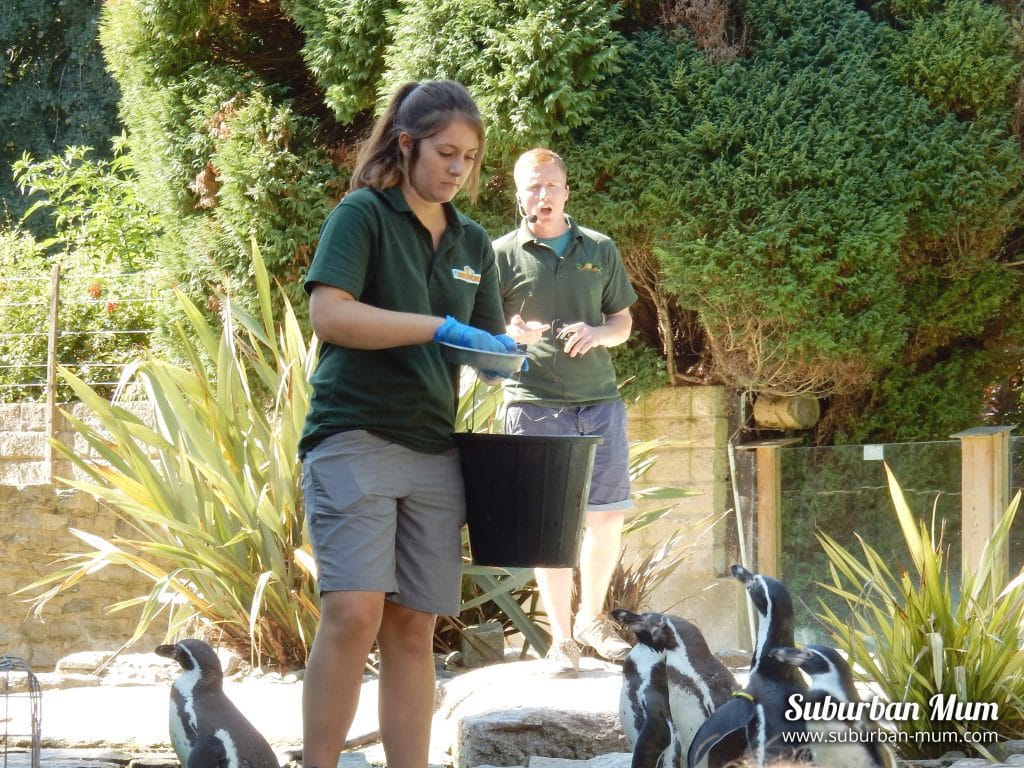 The Lightbox is holding workshops during the half term week.
Fan Fish 29th May 1.30 pm. Free to attend with a suggested donation of £3 per child.
Learn to Paint Abstract Art (8-12) 30th May 1.30 pm. £8 per child.
Bottle Cap Crabs 31st May 1.30 pm. Free to attend with a suggested donation of £3 per child.
Pay a visit to The Electric Theatre this May and take in a retelling of The Ugly Duckling by Hans Christian Anderson. Don't miss the show on 28th May at 2pm.
Booking required £12 per ticket.
Or why not join in the Let's All Dance – the Ugly Duckling storytelling on Saturday 1st June 11 am – 12 pm. tickets are £9.50.
Book now to take part in the Wood Craft Workshop at Priory Farm Estates. Choose from a morning (9.45 am till 12 noon), afternoon (12.45 pm till 3 pm) or full day (10 am till 3 pm) workshop. Taking place on Thursday 30th May, the class is suitable for all ages. Under 10's need to be supervised. All materials are supplied with lunch and refreshments included for full day workshops.
Prices are £65 for an adult and £45 for a child for a full day. Mornings/Afternoons are £40 for adults and £25 for children with sibling discounts available.
Discover the animals living in the ponds and much more during these May Half Term activities. From pond dipping to Magical Wetlands wild play and a reptile walk too!
All half term activities are free with admission to the centre but the reptile walk must be prebooked.
Prices from £13 for adults and £7.90 for children.
Head to the museum this half term and join in a fun range of activities including songs and storytime with Musical Mark on Wednesdays and Fridays for under 5's. They also have Trains, Trains, Trains. A half term special from 11am to 12pm each day of the holidays.
Tickets must be booked in advance online. From £11.25 online for adults and £4.95 for children.
Pay a visit to Hampton Court this half term for the following fun activities!
Dress like a Tudor: Saturday 25 May – Sunday 02 June from 11.00-16.00 (15 mins) at the Clock Court and A Royal Invitation: Saturday 25 May – Sunday 02 June from 13.00 (20 mins) at the Great Watching Chamber.
General Admission prices apply.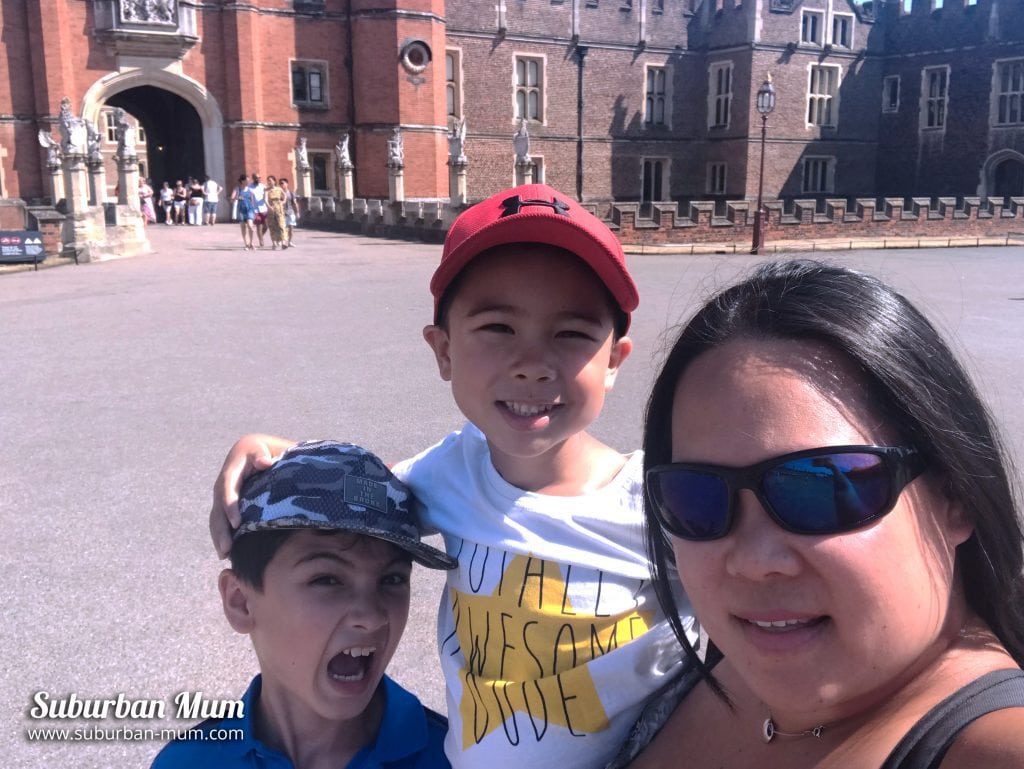 Open 10 – 5 weekdays, Brooklands farm has a fun line up for your May Half term week. From a dedicated kids Concorde tour to taking a trip in a vintage car, there is much fun to be had a Brooklands Museum. There is also a kid's ride free offer over the bank holiday weekend (with a full paying adult)
Activities included in general admission prices. Booking is recommended for Concorde tours.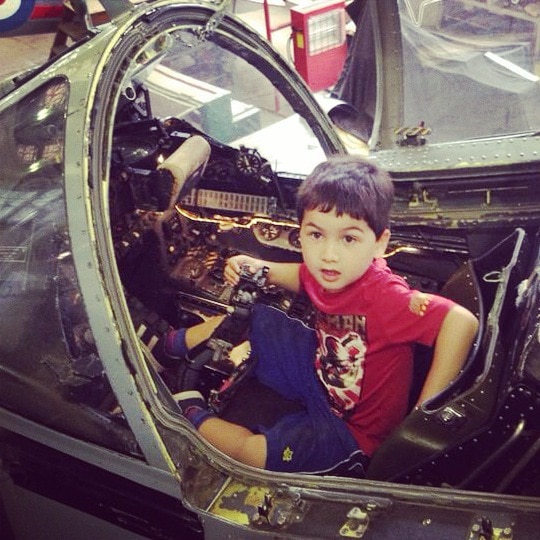 Godstone Farm is going on safari this half term and invite you to join them. Grab your binoculars and join in the big hunt with mini beast handling and the chance to make your own bird feeder amongst other fun activities.
Activities are included in the general admission price. Prices from £12,80 when booked online for one adult and one child.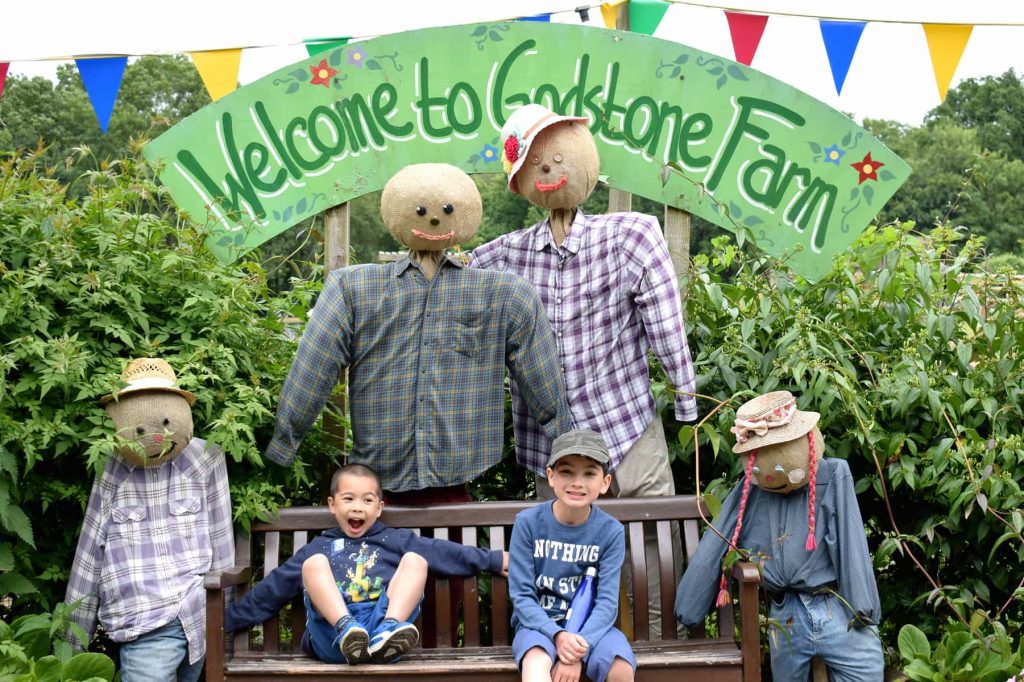 Join in with Creative Habitat Headband making workshops and go on a journey through an interactive experience as well as taking part in some craft activities too. 45-minute workshops will be taking place at 10 am, 10.45am and 11.30am on Tuesday 28th May.
All events are free but booking is recommended as is a donation.