We recently visited Godstone Farm for the first time and after a fun day out we were ready to fill our hungry tummies with food.
We were invited along to review The White Hart in Godstone which is just a couple of minutes drive from the farm and is located along the high street overlooking the Godstone Green.
Previously a 16th-century Coaching Inn, The White Hart is one of Surrey's most historic pubs and has recently been thoughtfully renovated, retaining many of its original period features. We certainly felt very welcome, the interior is warm and cosy and made us feel very relaxed.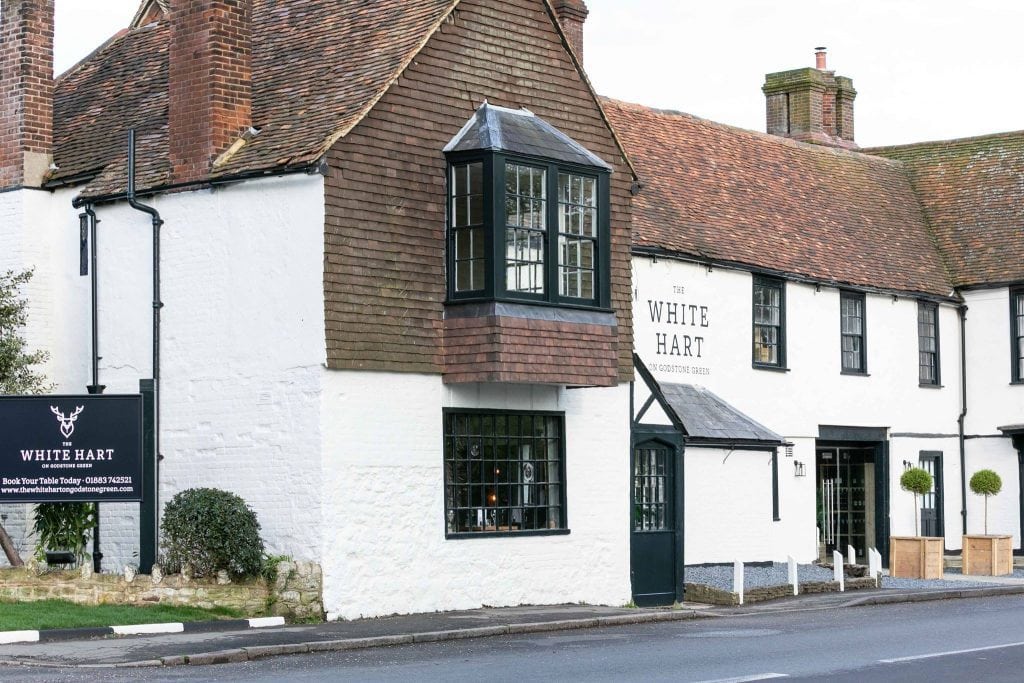 Kid's Menu
Once we'd settled at our table, we took a look at the menu. The boys happily coloured in their activity sheet which also doubled up as their menu. I usually find that the Kid's menu only has two or three dishes to choose from so it was really nice to see that at The White Hart, they had a choice of six dishes.
The boy's starters consisted of dough balls which is one of their favourite starters. It came on warm plates which meant that the carrot and cucumber sticks that came with it were also warm which wasn't so great.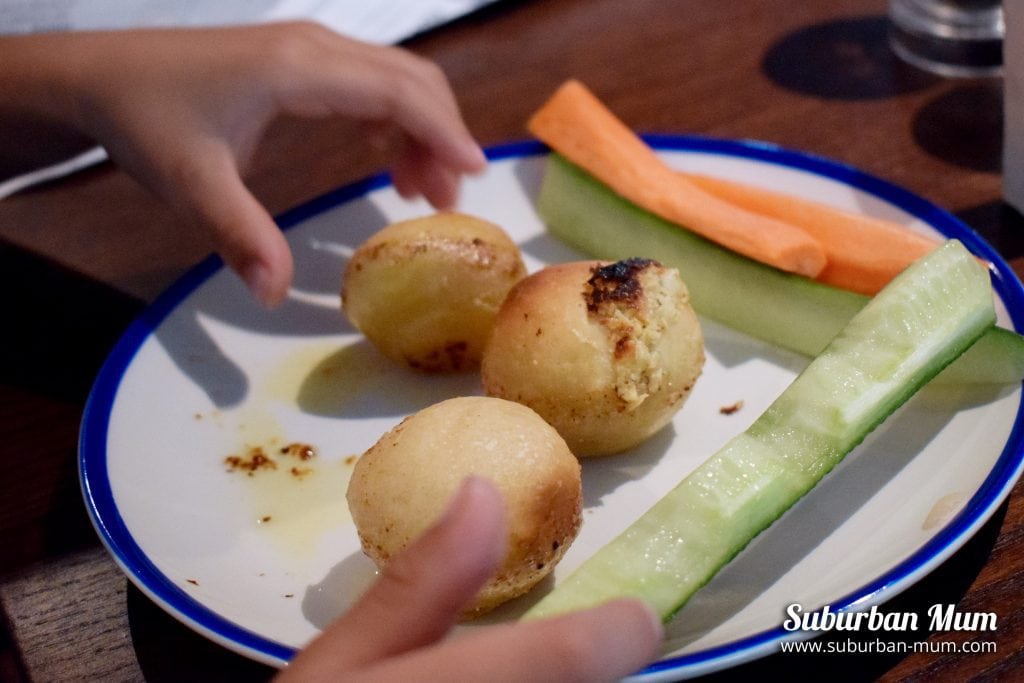 Their mains were a great size. M had the Pasta Bolognese which he polished off and E had a Pepperoni Pizza. The restaurant area has an Italian wood-fired pizza oven where you can see pizzas being cooked which is a really nice touch.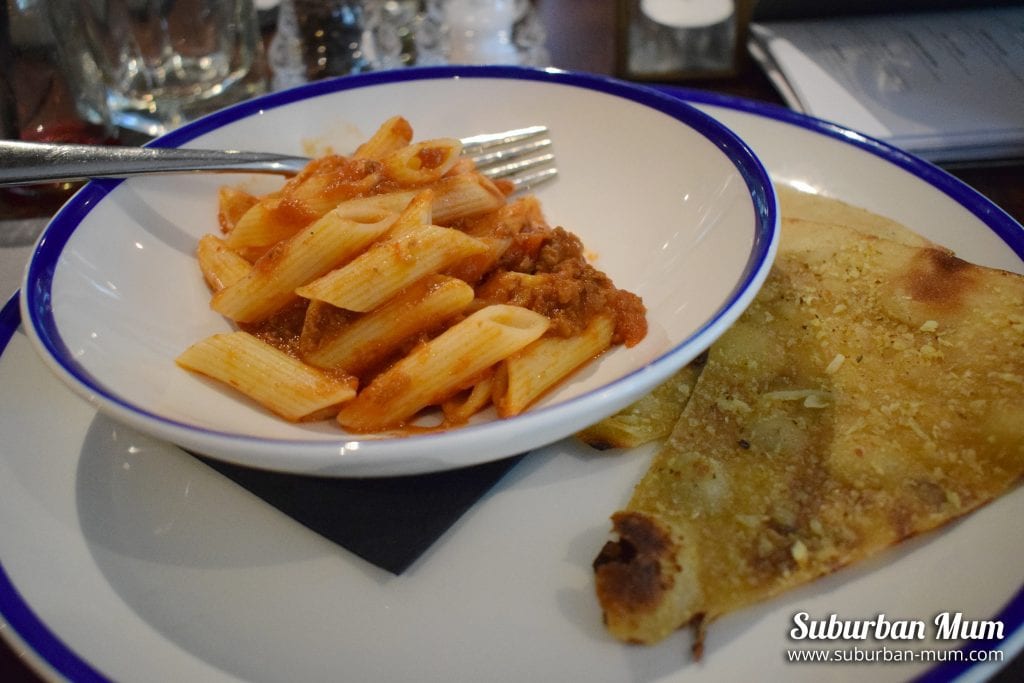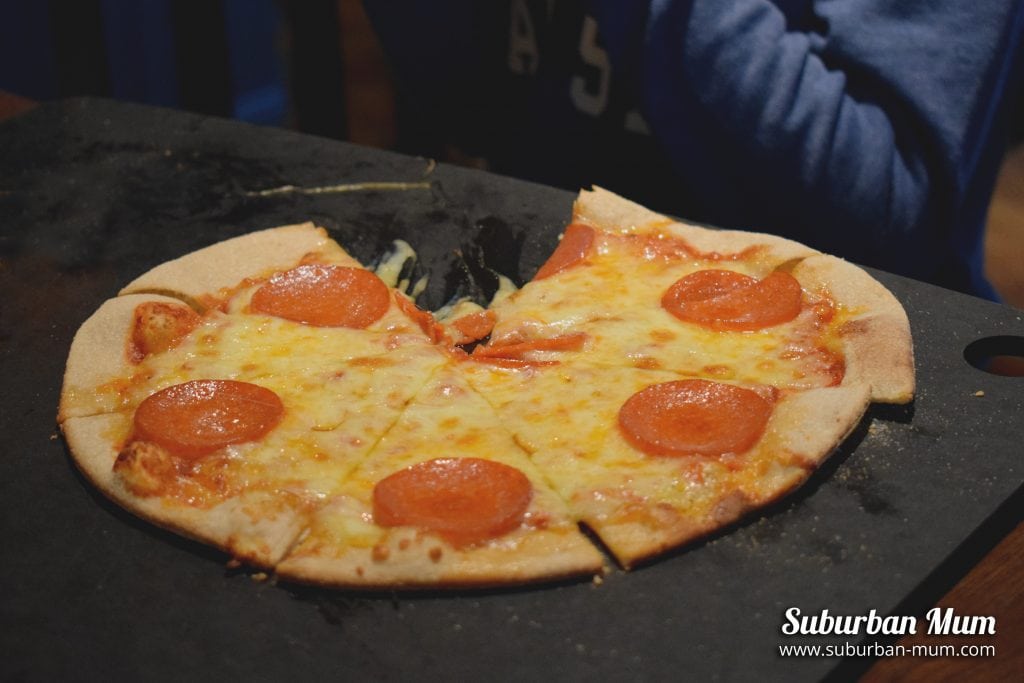 They washed their meals down with cordial which came in some really cute glass bottles with straws and ended with some delicious chocolate brownies for dessert.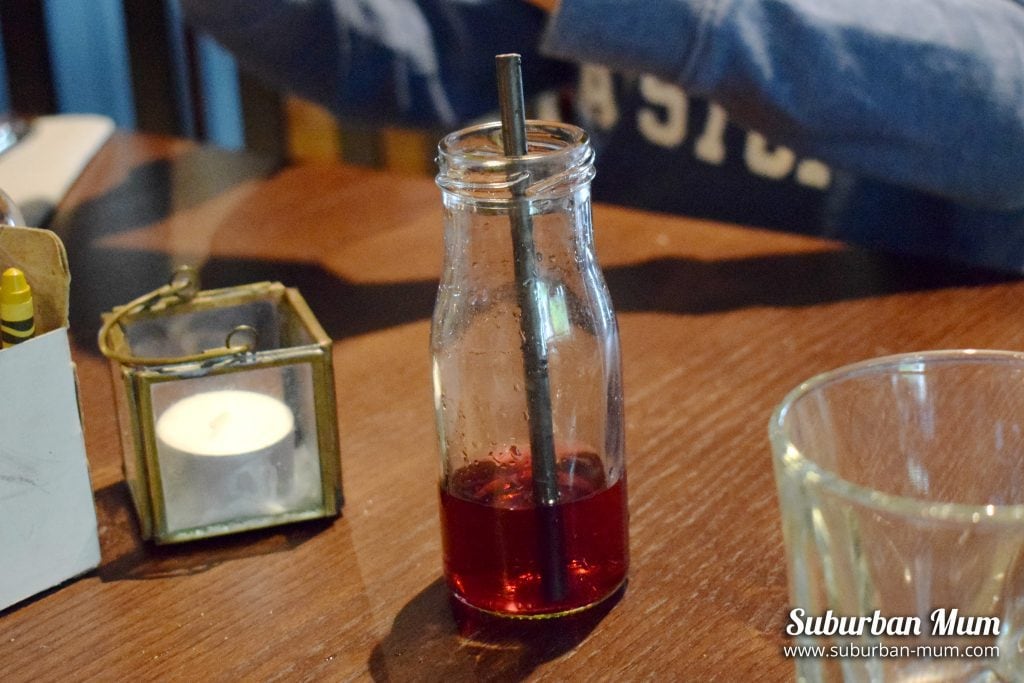 Main Menu
Mr H and I kept looking over our menus and couldn't decide what to have as there was so much choice!
We both enjoyed our starters although I think it would have been easier to eat my duck salad if it was on a plate and if the duck was sliced.
Mr H's spiced Lamb and Poppy Seed Sausage roll was very tasty and had great flavour.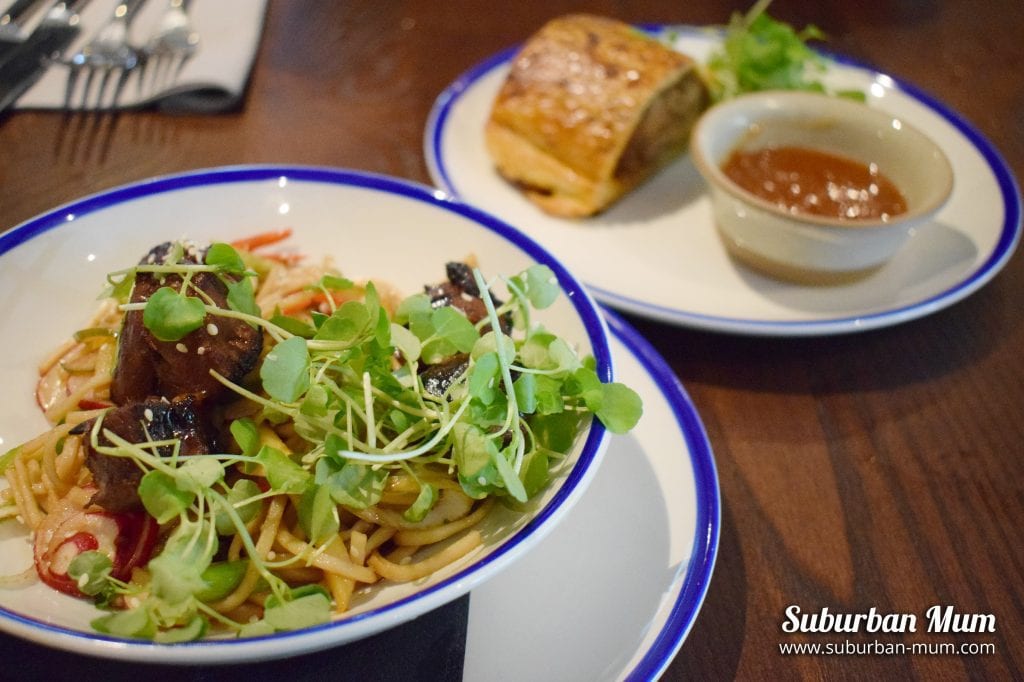 I particularly enjoyed my main which was a roast rump of lamb with potato terrine, peas, smoked bacon and mint pesto. I don't tend to cook lamb very often at home so it's a real treat to have it when we are eating out.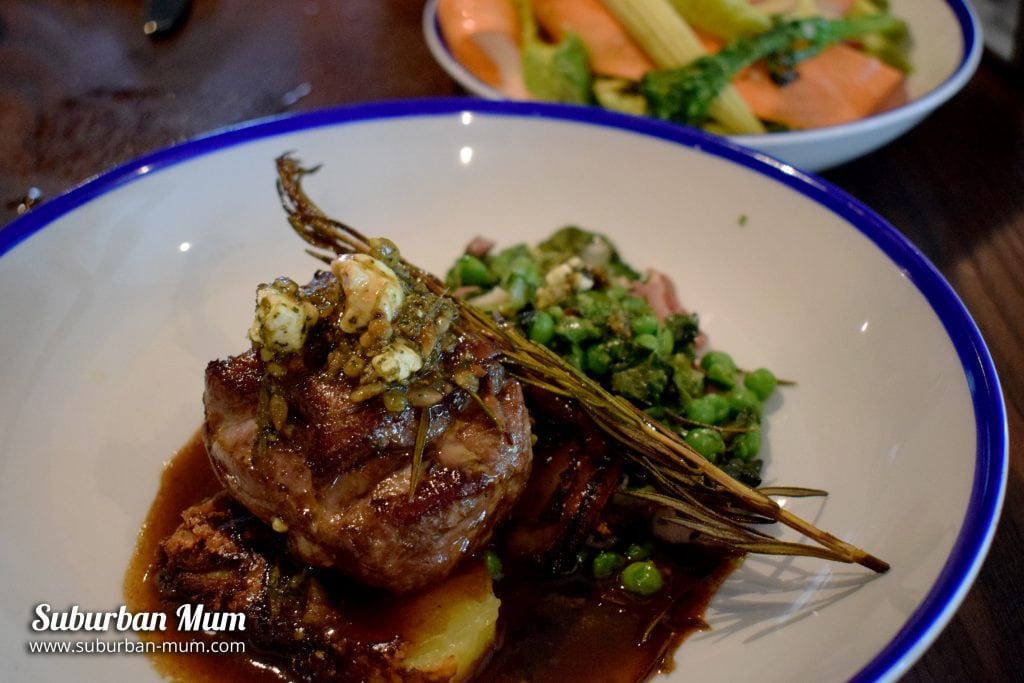 Mr H had the poached smoked haddock with spring onion mash. It came in a curried mussel sauce and a poached egg – a combination he'd not had before.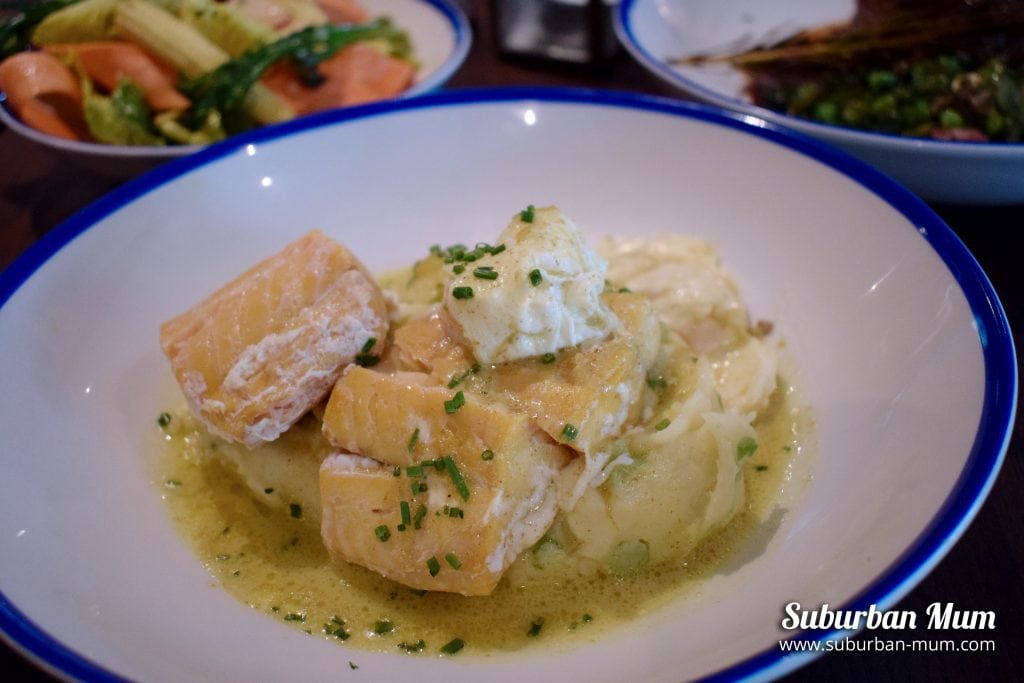 We'd then unknowingly, saved the best til last as we chose to have the dessert sharer which was absolutely amazing! We had giant profiterole, lemon meringue pavlova and chocolate brownie. I was expecting small portions of each to share but was completely blown away when a huge dessert board presented itself with full portions of the above to share.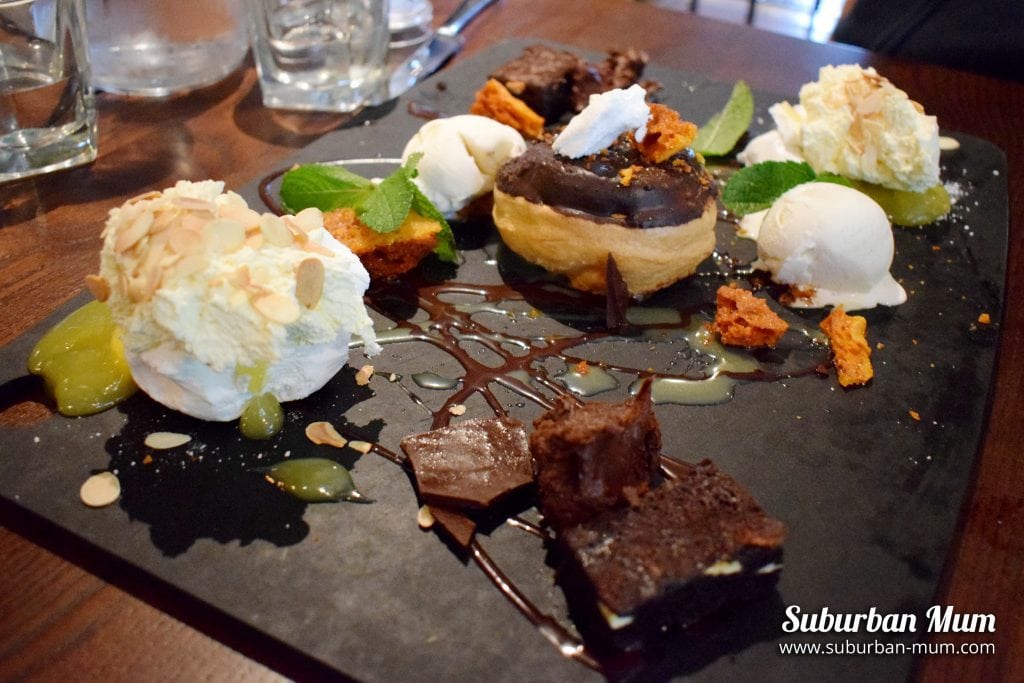 We had a really great dining experience at The White Hart, the staff were friendly and knowledgeable and the food was tasty. It's somewhere we'll definitely look to visit again.
*We were invited to The White Hart and received a complimentary meal for two adults for the purpose of this review.