I didn't make it into work today. I woke up this morning to the news that my beloved grandad had passed away. He fought his battle with lung cancer for 8 months and lost.
Knowing this day was going to come didn't make it any easier and as I read the messages that were left on my phone last night, it was hard not to get upset and tears wouldn't stop flowing.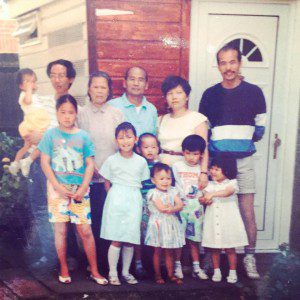 He had a good life and was blessed with 7 children, 11 grandchildren and 5 great grandchildren – the majority of whom were with him during his last days. I find comfort from the knowledge that he is now free from pain and suffering.
I'm so glad we made the decision to go Hong Kong to spend some time with him back in October – before he was bed bound and admitted to hospital.
So E, this is why mummy is a little sad today because her "Gung gung" (grandad) has left us and gone to heaven.
Rest in peace grandad – you will always, always have a special place in my heart.
xx