Wild! Science Kits are giving you the chance to take part the Global Science Challenge. To enter, you simply need to purchase a Wild! Science kit. In doing so you will have the chance to win the trip of a lifetime to Orlando, Florida! To enter see the full details a little further down below.
We were sent the Wild! Science Lava Lamp and GlitterTube Lab. Read on to see what we thought of it.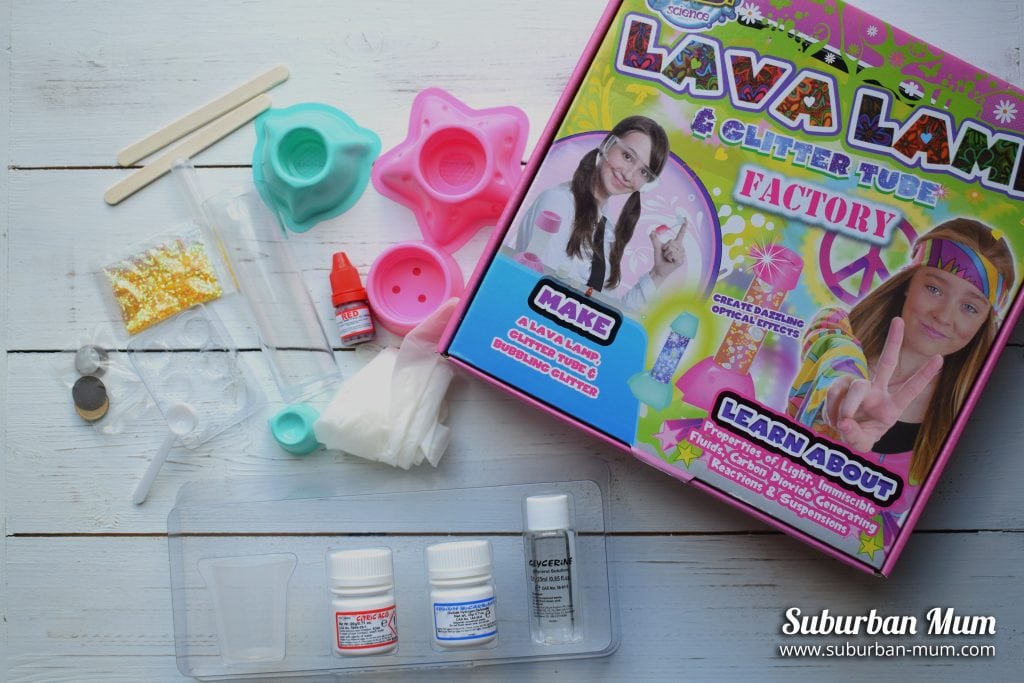 Wild! Science Lava Lamp and Glitter Tube Lab
The Wild! Science Lava Lamp and Glitter Tube lab kit contained most of the materials and components you needed to create the Lava Lamp and Glitter Tube, we just needed to add water and oil.
The boys were rather excited about creating both items and couldn't wait to get started. The step-by -step instructions were easy enough to follow but they did need a little help with measuring and pouring.
We started off with the Glitter tube which was easy enough to do. You just needed to pour some glitter into the tube of glycerine that was already provided.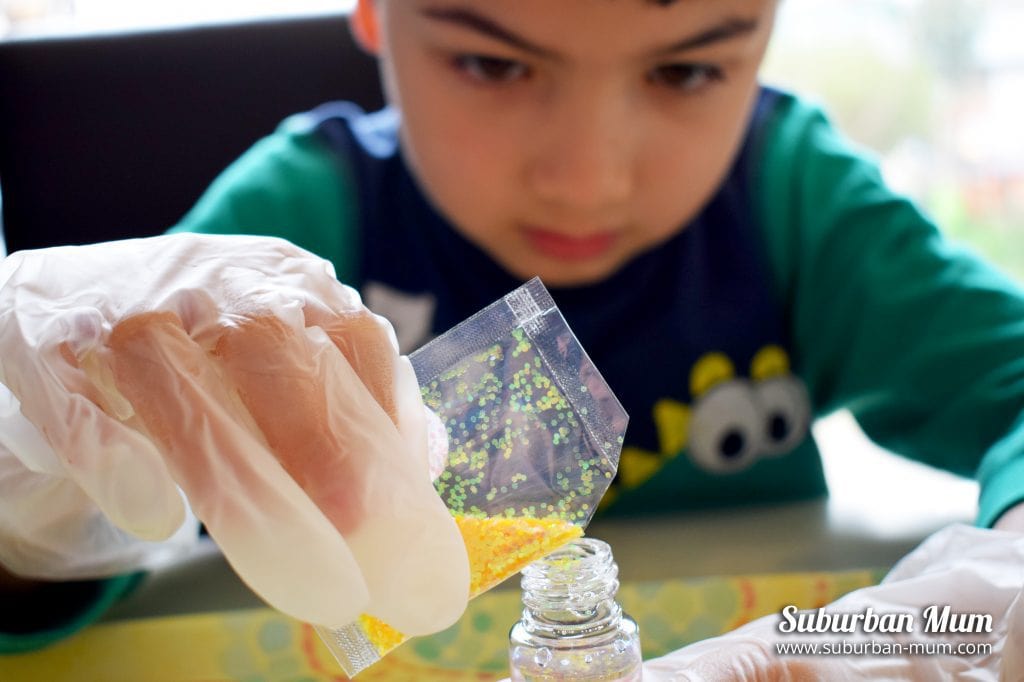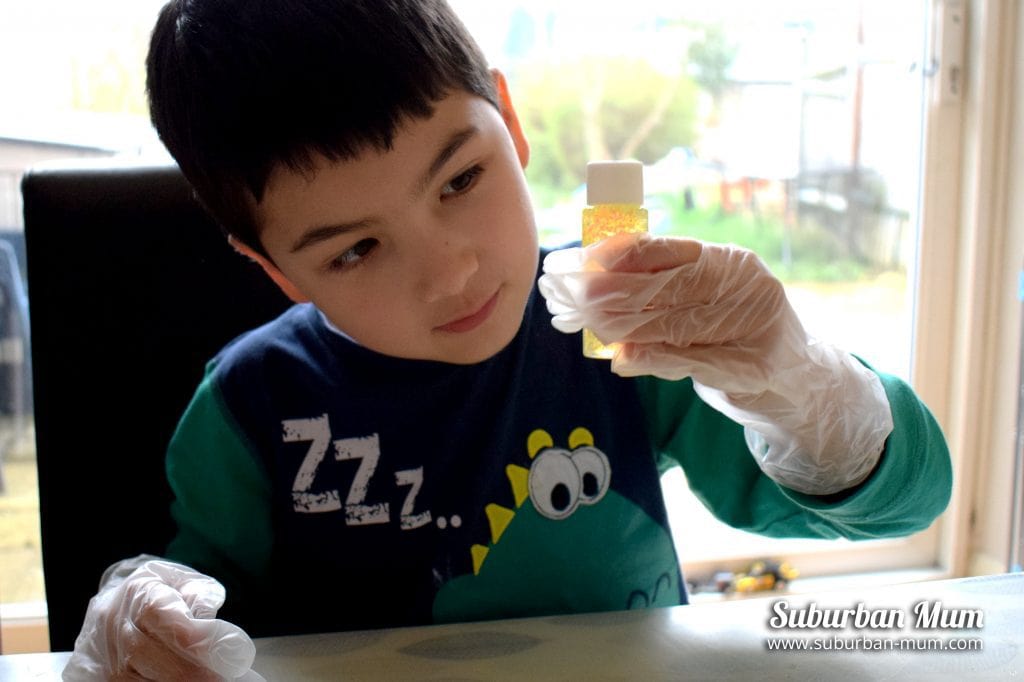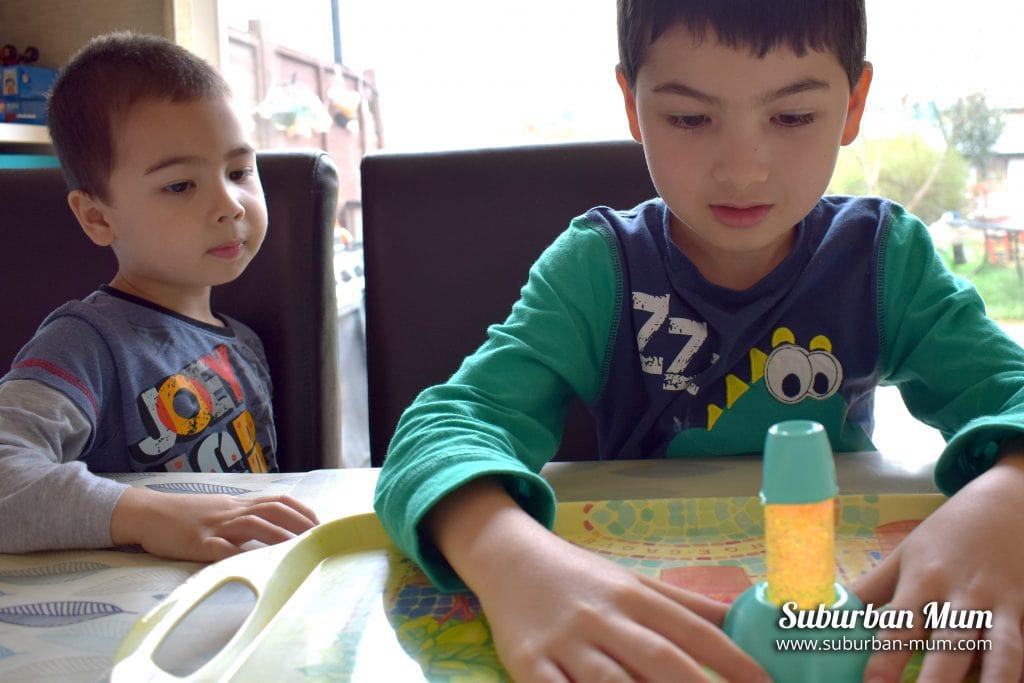 Once that was done we moved onto the Lava Lamp. The main highlight of this was most definitely creating the fizzy discs. These are made using Sodium Bicarbonate, Citric Acid and Red Dye (all included in the kit)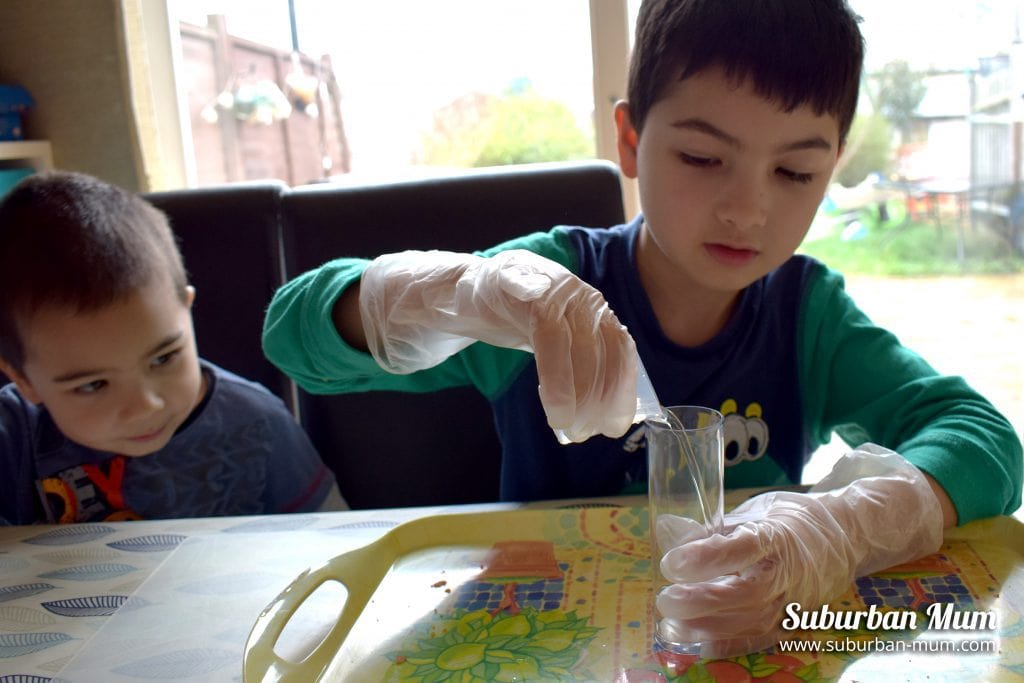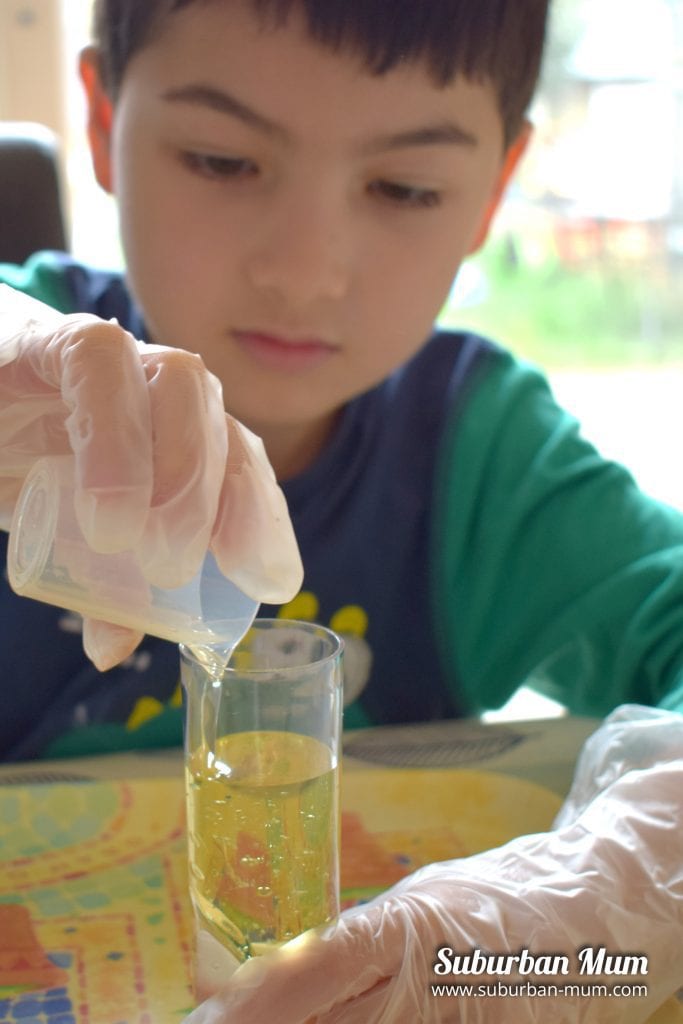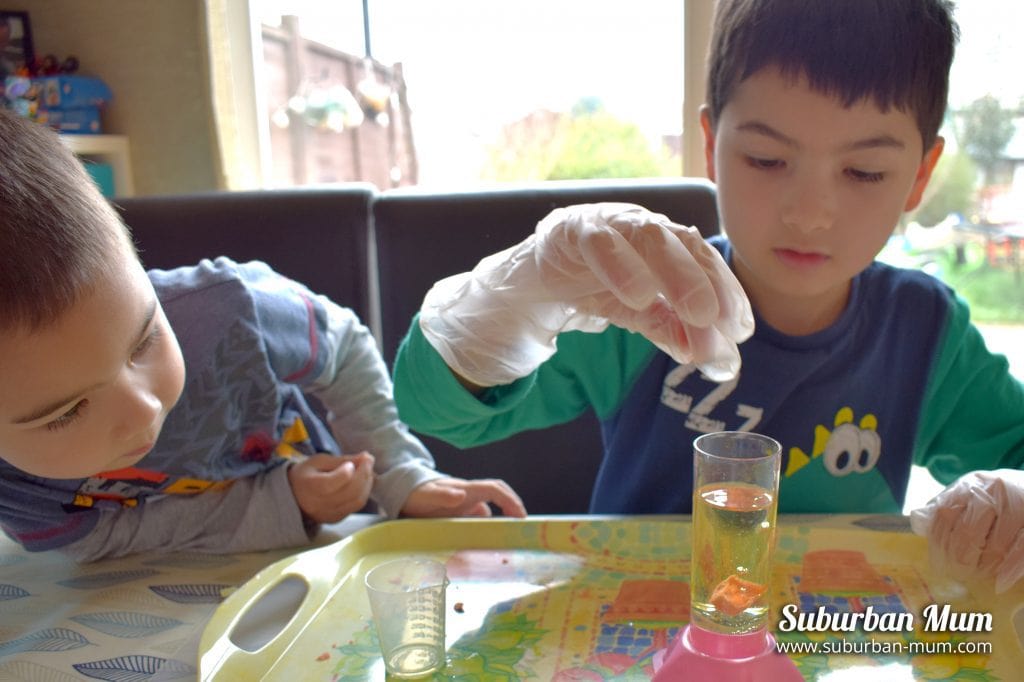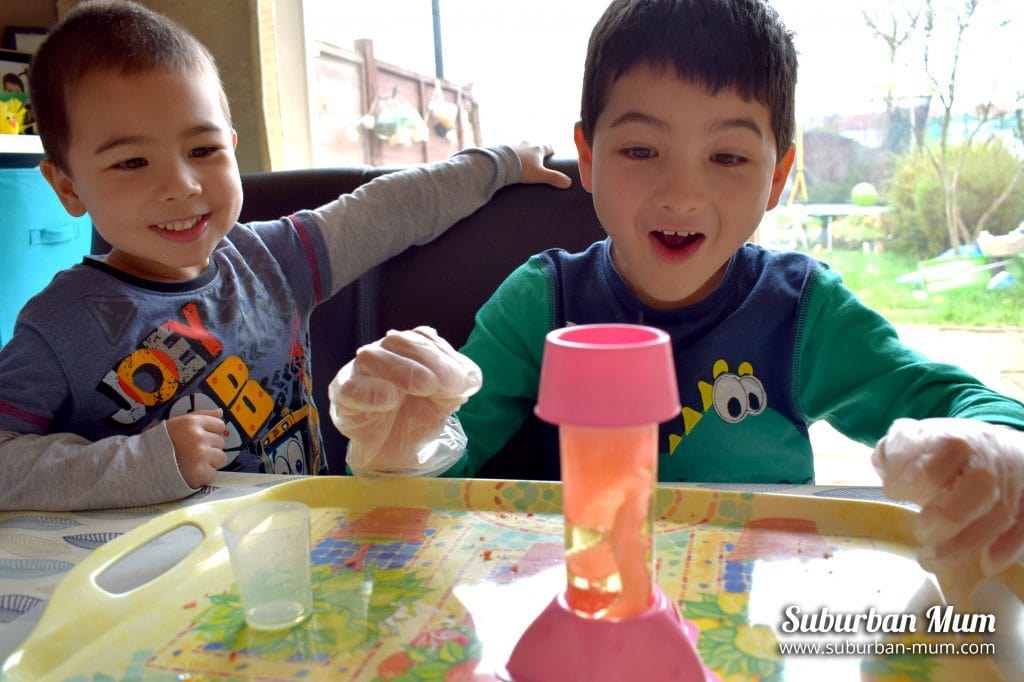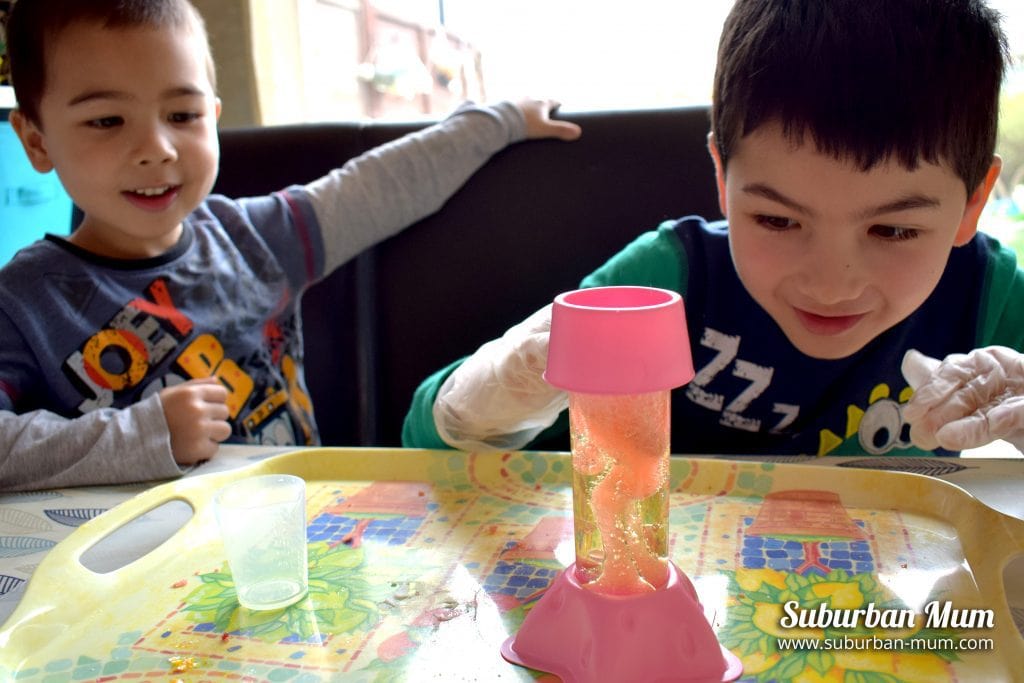 Check out our video of how the discs bubble and fizz in the Lava Lamp!
Overall, the boys really enjoyed this kit. It was a great little activity to carry out on a Sunday morning and it was made all the more fun because they got to see for themselves how the fizzy discs reacted in the lamp. They also learnt how to safely handle the equipment and there was plenty of Sodium Bicarbonate, Citric Acid and Red Dye left over to create a few more experiments.
If there was one slight niggle, I would have to say it would be the packaging. It's very much geared towards girls which I thought was a little strange. These Science kits are suitable for both boys and girls and in my opinion, should be branded as such. The plastics bases and caps for the Laval Lamp and Glitter Tube are a little flimsy and would be better if they were a little more sturdy. That being said, it didn't affect how the kits worked in any and the boys have already asked when we can make more fizzy discs to pop into the lava lamp again!
Wild! Science Kits are available to purchase from most toy stores, including Smyths Toys.
Win a trip to Orlando, Florida by joining the Global Science Challenge
The prize includes:
A trip to Orlando Florida
Entry to Disney World
Accommodation at a 5-star resort for 7 days
Care hire for 7 days
A full set of Wild Science products
Entry to the Kennedy Space Centre to meet a real astronaut!
How to enter
1. To enter, simply buy a Wild! Science Kit and send a receipt copy with your online application.
2. Design and create an awesome new Wild! Science Kit
3. Write and Illustrate a basic instruction book to show other kids how to use your awesome Wild! Science Kit.
*We received the Wild! Science Kit for the purpose of this review. This post contains Amazon Affiliate links.
Pin it for later: