My boys are absolute train fanatics – ever since E was two and got his first train set, he was hooked and subsequently so was M. So when I received an email inviting us to ride steam trains on The Mid Hants Railway Watercress Line for their Harry Potter themed Wizard Weekend, I knew it would be a day out they would absolutely love – especially after our failed trip to Spa Valley Railway back in September.
The Watercress Line
The Watercress Line is a heritage railway line that is based in Hampshire. The line runs both steam and diesel engines and the railway line spans 10 miles across the Hampshire countryside. It's made up of four stations: Alresford, Ropley, Medstead and Alton. Each station is in keeping with the 1940s and is beautifully maintained. It was suitably decorated for Halloween with pumpkins dotted around and orange and black bunting too.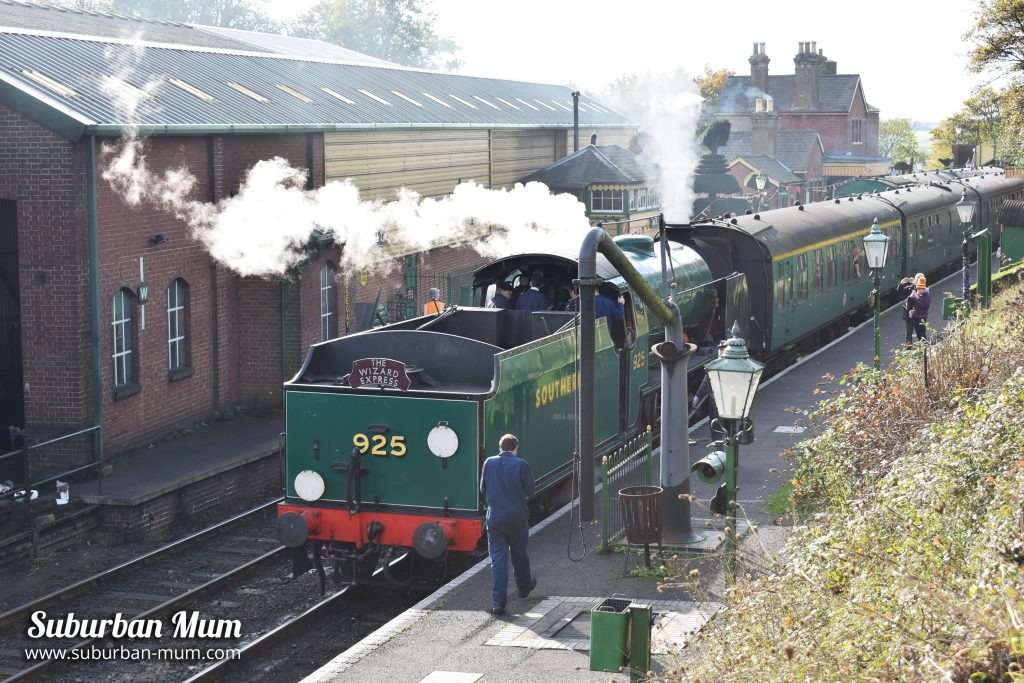 Harry Potter Themed Wizard Weekend
We arrived at Ropley station and headed to the ticket office to pick up our tickets. We had a family ticket which allowed us unlimited "spooky" rides on the trains, as well as a variety of Halloween activities. The boys were given an activity sheet and some crayons, and we were given a map showing us what activities were available at each station and the train timetable.
A diesel train had already pulled into the platform but the boys decided they wanted to wait for a steam train first so we crossed over the bridge onto the other platform to board the steam train!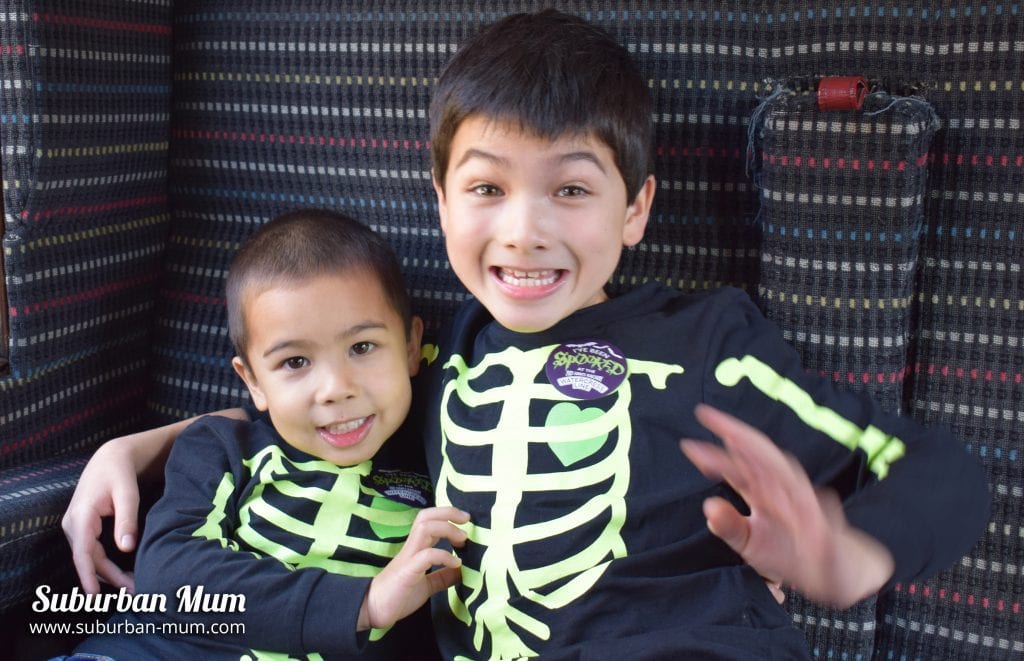 We stayed on the train all the way to Alton and back again and the boys had a snack from the buffet cart whilst we enjoyed watching the beautiful rolling countryside.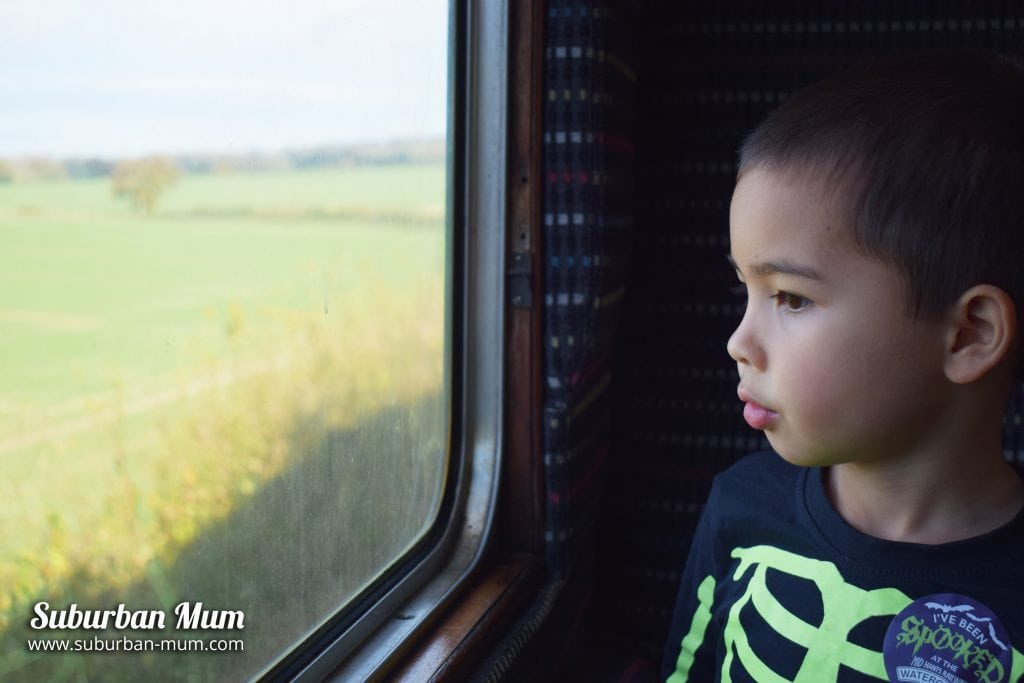 There were activities at three of the four stations, the main ones were at either Ropley or Alresford with a couple of activities at Medstead meaning they were all just a short train ride away. It was lovely seeing so many visitors dressed up as witches and wizards. I had two skeletons with me instead that day!
Once back at Ropley we had a wander around and watch how witches brooms are made before deciding it was time for lunch. We headed to the picnic area where there was a shop that sold sandwiches and snacks. The picnic area was a really good size and we had no problems finding somewhere to sit. There was a small play area too so the boys played there whilst waiting for their food. We later found out that there was a restaurant that sold hot food at Alresford. Luckily it was a sunny day so we were quite happy to sit outside.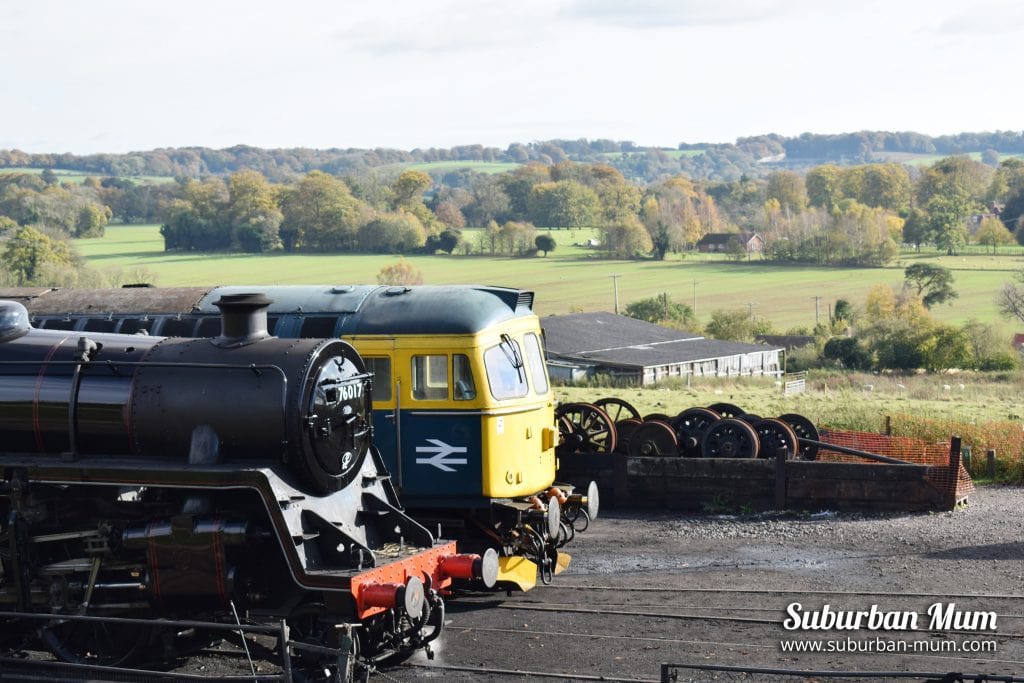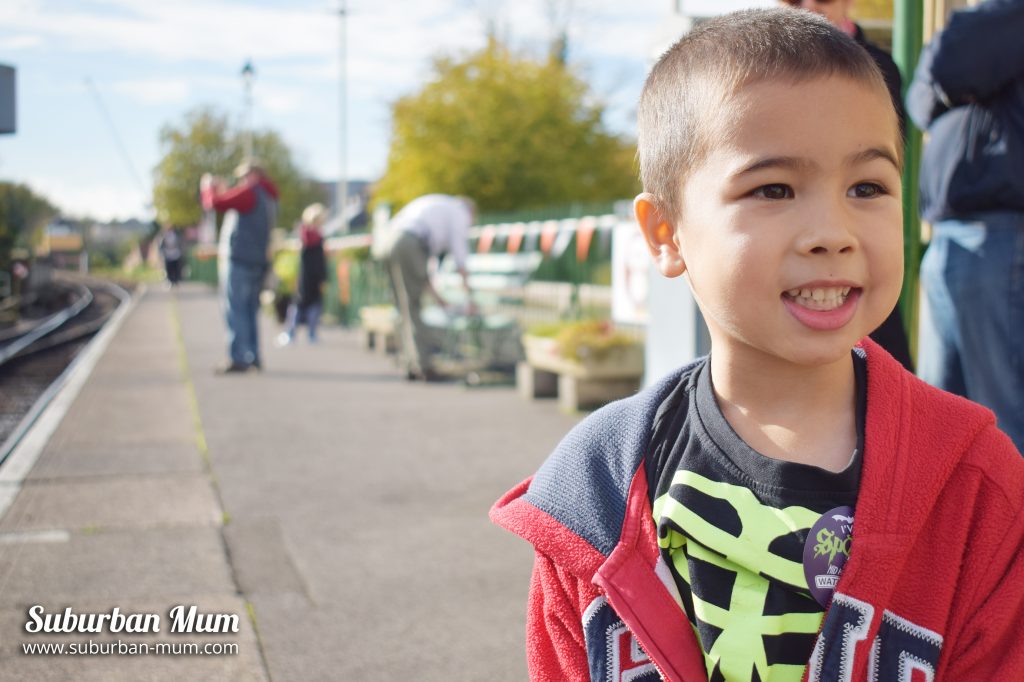 Being a big Harry Potter fan, I requested that we had to go and see the footbridge that was used in the films. You could borrow Hogwarts costumes here to dress up and take photos too.
At Alresford, fans could also meet the Gringotts goblin actors who were there signing autographs.
Overall, there was so much to see and do. We arrived shortly after 11 am and stayed almost right until the end. I was really impressed with the number of activities at the different stations. There was a fancy dress competition where you could win a prize, a spooky tour and creepy creatures but we didn't even get the chance to see everything. The boys were desperate to go on the miniature railway but we ran out of time.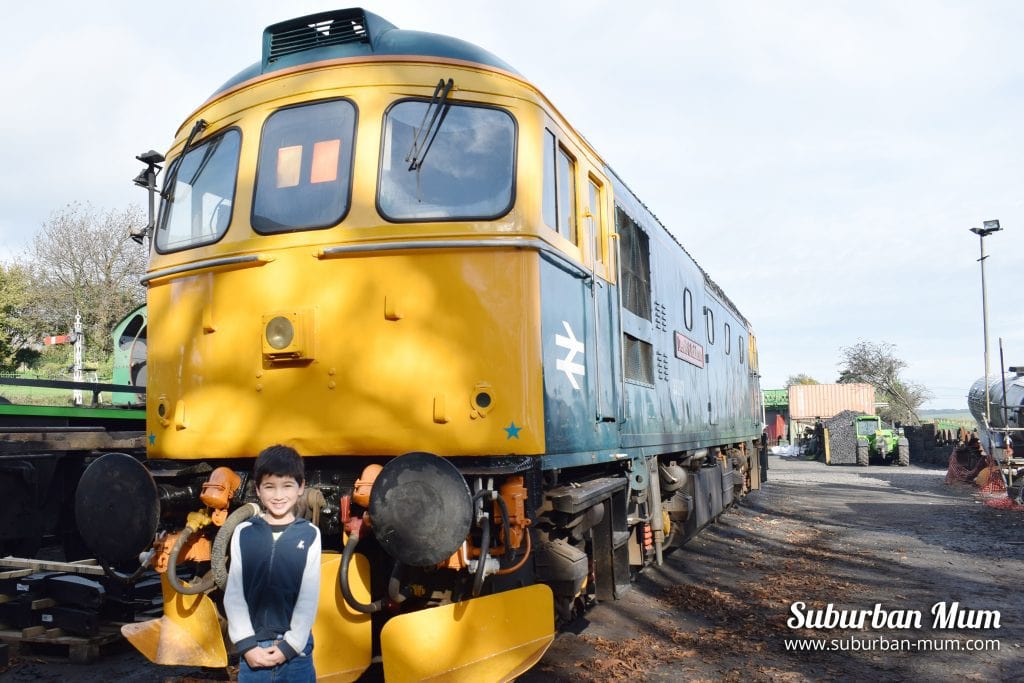 We had a brilliant family day out, one we all enjoyed immensely and I know we will definitely be back again.
The Watercress Line runs various special events over the course of the year, such as The Santa Special, A Day Out With Thomas (a must for all Thomas fans) Steam gala and more. This is on top of their standard timetable which runs from February to October.
If you're looking for a good family day out that is packed with activities then I would highly recommend you give The Watercress line a visit.
*We were invited as a family to visit The Watercress Line for the purpose of this review.
Pin it for later: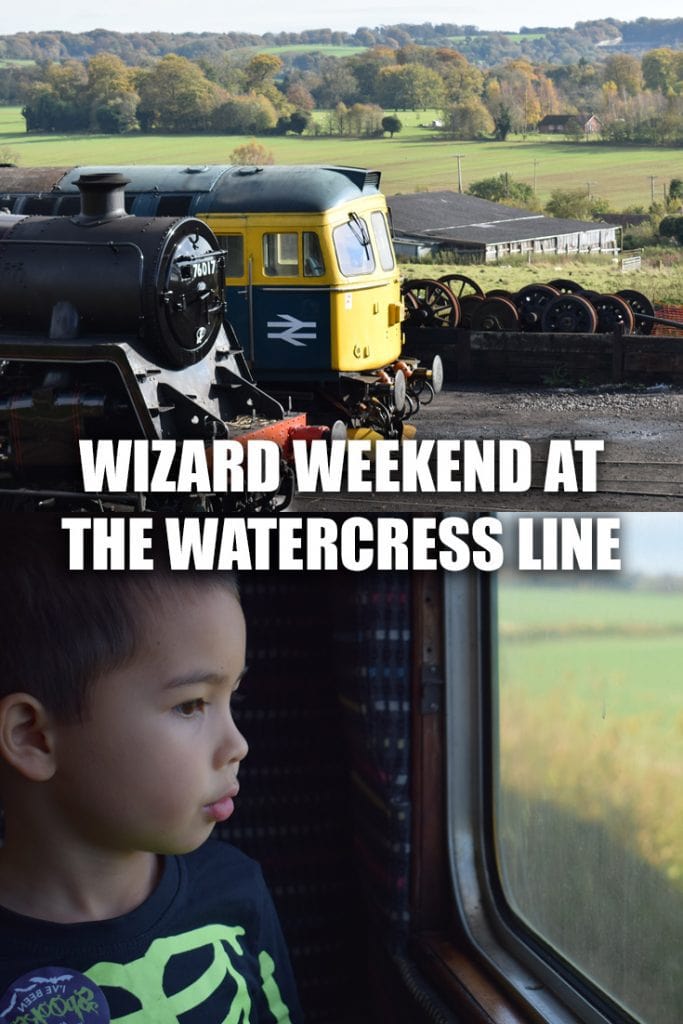 You might also like: