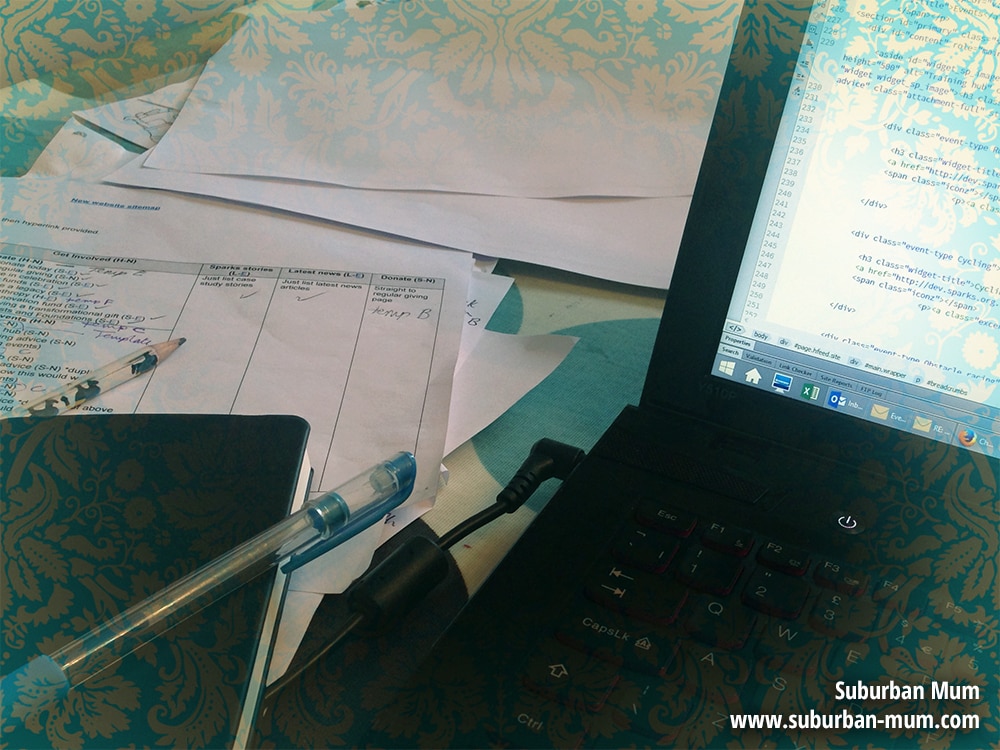 Since the start of the New Year I have been doing my usual "day" job, coming home to spend some time with my boys before finding myself back infront of my computer again. This is most nights (weekends included)
I'm exhausted.
My resolution to start dieting and exercising has not even had a chance to begin and with working all hours we have been eating so much junk. The house is a state and I'm so far behind on laundry it's laughable. My work life balance has tipped over the wrong way and I am unsure of how to restore it, I feel like I am whizzing round doing a million things but not doing any of them overly well… and that just isn't right.
I'm a planner and I love being organised – being like this currently sends me into a panic in where I can't stop to focus on one thing on my ever growing to-do list and go through them methodically!
I'm hoping things will have settled down a bit by the end of this week as the project I have been working on in the evenings should be underway and almost 90% complete.
Until then though I will be a nervous wreck. I need some time out and sleep for a week, (wishful thinking I know!) only then will I have the energy to tackle all the chores that desperately need doing in the house.
Do you feel the same when you are snowed under with work? How do you cope? I would love to hear from you!