My youngest is desperate for a mobile phone to be like his big brother. He's only 9, so he's not quite ready for one yet. However, like most kids, he craves more independence as he gets older. We were recently sent the Xplora XGO2 kids smartwatch to review, which is a great option to bridge the gap before they are ready to be let loose with their own mobile phone.
Read on to find out more about the XGO2 features.
Xplora XGO2 Kids Smartwatch
The Xplora range of smartwatches is designed to help kids transition safely into the digital world and strike a better balance between screen time and physical activity. Available in four different colours: pink, blue, green and black, the Xplora XGO2 has comfortable rubber straps and a 1.4-inch touch screen with a side button for turning on and off.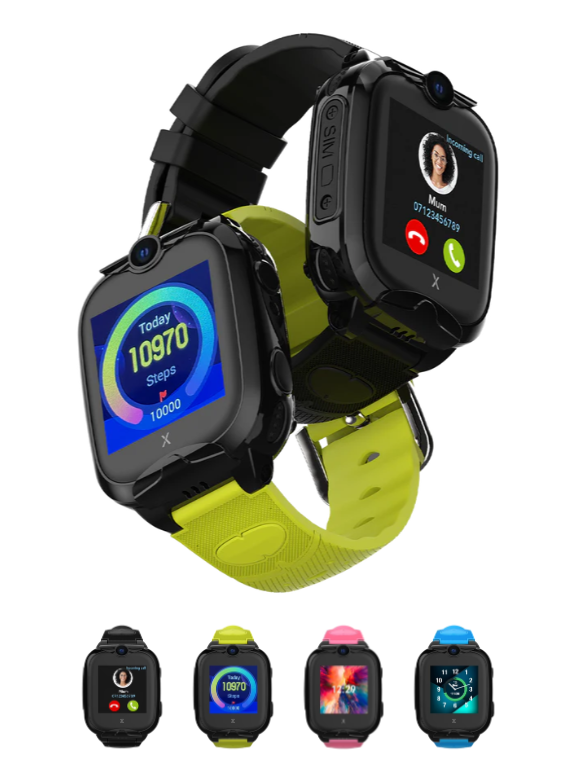 The Xplora XGO2 allows children to safely connect with chosen relatives and friends (via preset contacts only) through phone calls, text messages, photos and emojis. It also has a GPS function, so you can track their location through the use of the Xplora parent's app.
The smartwatch can also accurately track your child's daily steps, which earns them Xplora coins that can be used in the Goplay platform.
Xplora XGO2 Kids smartwatch features:
Sim-enabled
Android system
0.3MP camera
Waterproof
700mAh battery
Xplora XGO2 Kids Smartwatch review
My youngest was super excited to be reviewing the Xplora XGO2. It's suitable for children aged 5+, but I would say it's probably more suitable for slightly older children who aren't quite ready for a mobile phone yet. M falls into this category – he's starting to ask when he's going to be allowed to walk home from school with his friends. His older brother started to do this in the summer term of Year 5, so I can only imagine M will start to do this around then, too, and it's only 8 or so months away!
What's in the box?
The XGO2 Kids smartwatch comes with:
XGO2 watch
Charging cable
SIM cover screwdriver
SIM card pin
Replacement screw
Setting up the watch
The watch was relatively easy to set up. I made sure it was fully charged beforehand and followed the instructions in the box. Removing the SIM-card slot to insert the SIM card was a bit fiddly, so be sure to watch the video which shows you how to securely push your SIM firmly into place. You then need to download the Xplora Parent's app onto your phone and create a guardian account before pairing the XGO2 with the app by scanning the QR code on the smartwatch.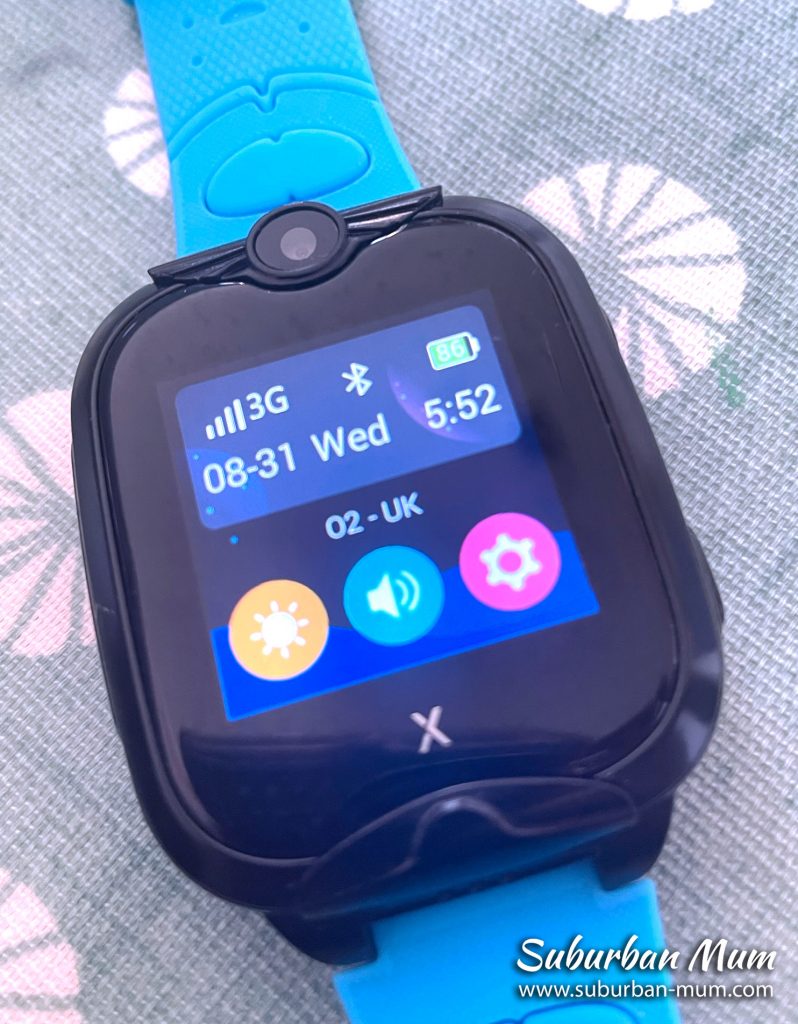 Using the XGO2
Once the watch has been set up, you can then access the smartwatch details through the app. You'll be able to see how many daily steps they achieve, their location and set alarms. There's also a very handy school mode where you can set times where they are not disturbed by their watch.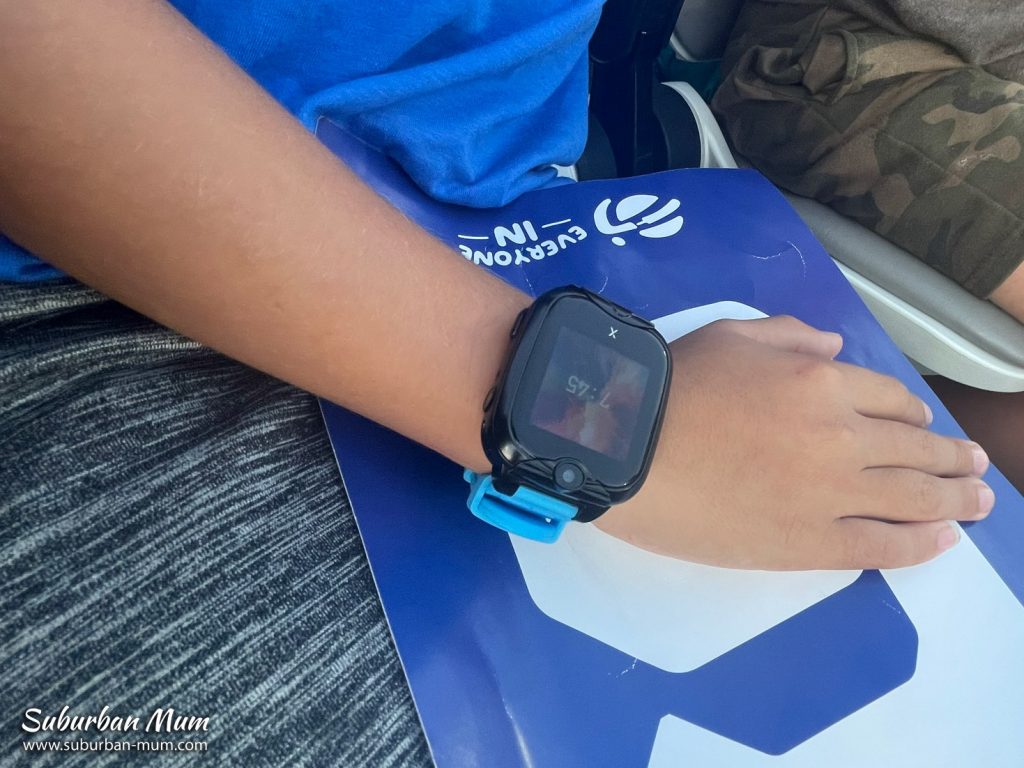 By using the Xplora XGO2 with a pay-as-you-go SIM card, I can track my son's location using the inbuilt GPS and know when he is on the move. An SOS button is on the side of the watch, and when pressed and held for 10 seconds, it will immediately call a dedicated emergency contact.
M was very excited about using the XGO2 and would send me lots of random emojis during the day. The watch also has a 0.3MP camera, so he would also send me random photos taken from his watch too.
Sending and receiving messages
Whilst there is the ability to receive text messages, the XGO2 restricts freeform messages. You can send pre-written responses like "hello", "love you" "Call me" etc and also a selection of emojis. If you need anything more detailed, you can send voice notes.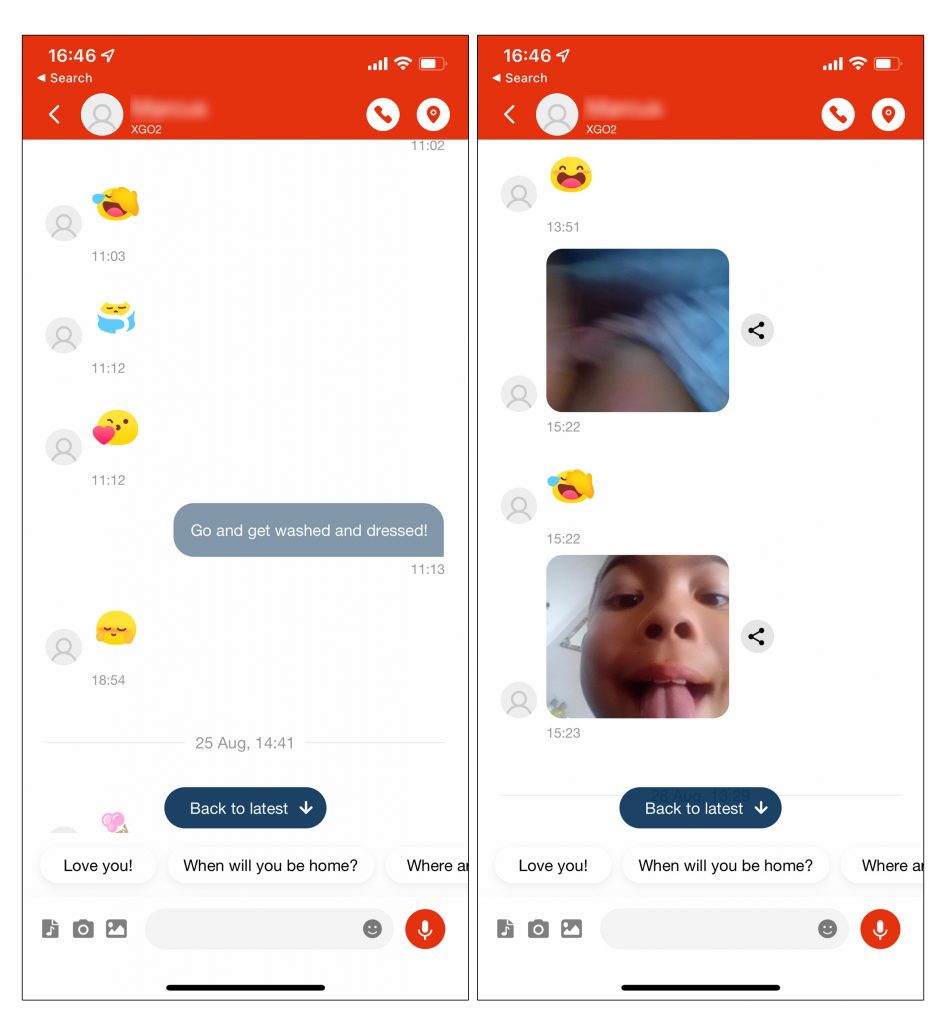 Other features
Some other handy features on the XGO2 include a calculator, calendar, stopwatch, and alarm. You can't download any additional apps or social media so there's peace of mind knowing everything on the XGO2 is safe for them to use.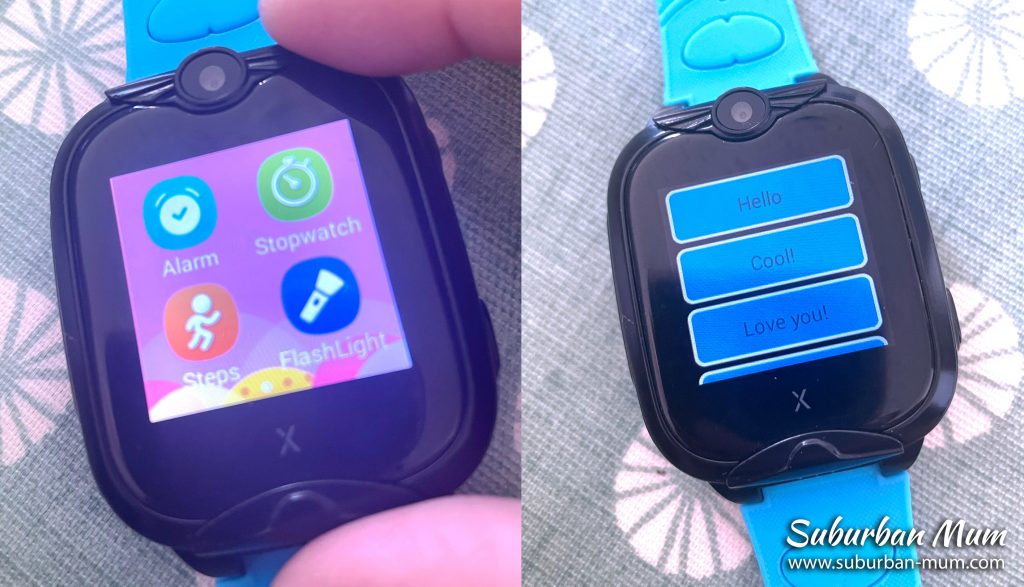 Battery life
We found from our experience that the watch needed to be charged every other day, but this of course, depends on use.
Overall, we are really impressed with the XGO2 Kids smartwatch. It's great for giving older kids a little more independence, allowing them to be able to call and message preset contacts. It's also fun for them to check how many steps they've managed to achieve daily.
From a parent's point of view, I think it's ideal for kids as a stepping stone into the world of phones without the complication and worry of them accessing anything untoward.
The Xplora XGO2 Kids smartwatch is available to buy for £99 from Amazon or through Xplora directly, over on their website. Head over to myxplora.co.uk to find out more.
You might also like: