If you've read my blog at all, you'll know that I love tech, from my Amazon Echo to my games console. That's why I was thrilled when Kieren from smarthomeinsider.co.uk reached out to collaborate on the pros and cons of owning a video doorbell.
Video doorbells are fast becoming the go-to piece of tech for new smart home enthusiasts, with many popping up around my local area.
Not only are they high convenient and, let's face it, a lot of fun. But they can also be a bit expensive, so we've put together this guide with all the pros and cons for anyone considering buying one.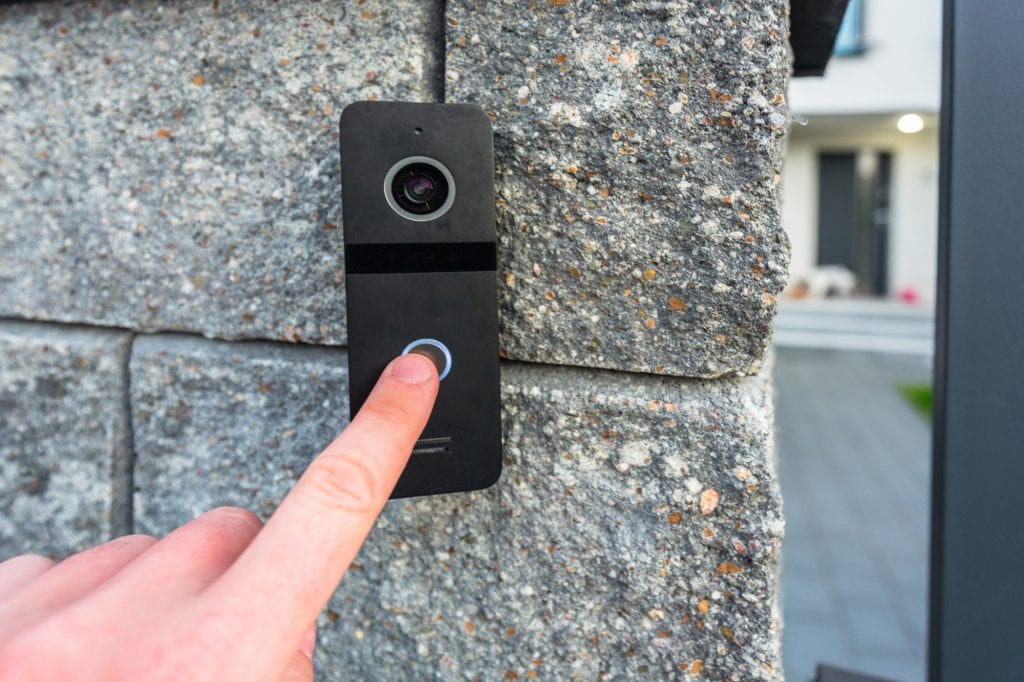 Pros of a Video Doorbell
Here are 9 key benefits of owning a video doorbell:
1. Answer your door from anywhere
A video doorbell adds a lot of convenience to your life, allowing you to answer your door from anywhere in the world, even when you're not home.
It does this by sending a notification to your phone when it's ringing. You can see who is at your doorstep and chose whether to use two-way audio to speak with them or not.
Some devices will also give you the option of sending a pre-recorded response when you don't want to speak.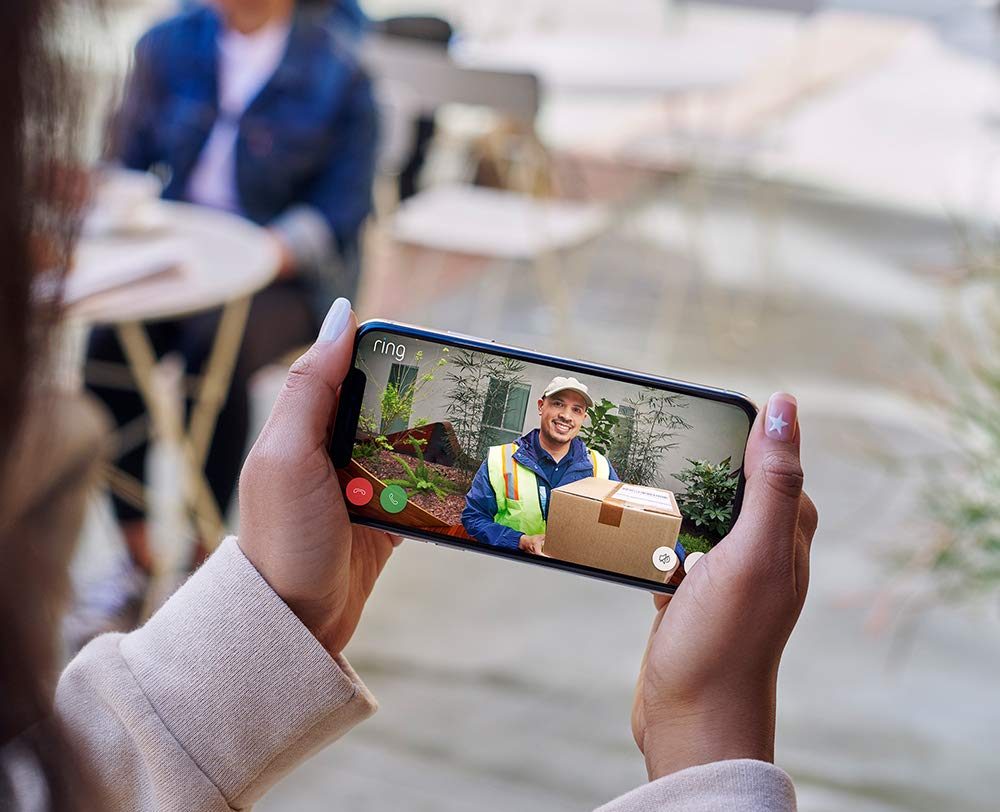 2. Available for all budgets
Video doorbells were once limited to first adopters and those with higher income due to the cost of the devices.
However, as they have become more popular and other big brands have started to make their own versions, the prices have come down significantly and there are now options for all budgets.
Whilst the best video doorbells have high-end features like facial recognition and advanced motion detection, the more entry-level devices are limited to basic functionality. Keep reading to find some recommended doorbells at the end of the article.
3. Check-in on your doorstep any time you like
You don't have to wait for your doorbell to ring to see who's there. Using the video doorbell app, you can check-in for a live view of your doorstep whenever you like.
This might be handy if you're anticipating a delivery or want to have a peek at what's going on outside at night. You can even do this from the other side of the world if you so wish.
4. Deters thieves
One of the biggest benefits of a video doorbell is as a visual deterrent to any thieves. The thought of being captured on video as they're up to no good should be enough to put them off in the first place.
If your video doorbell can't be placed in a prominent place, then we recommend using a sticker to highlight that there is CCTV in the area.
5. Records all activity
Your doorbell will automatically start saving any footage when it detects motion, this can be saved to the cloud or local storage depending upon your device.
This can be useful in a variety of situations, from checking what time a parcel was delivered to keeping an eye on anyone causing trouble.
6. Keep an eye on packages
Speaking of packages, a video doorbell is perfect for combatting 'porch pirates', a term given to the rising criminals who steal parcels left outside people's homes.
Many manufacturers are incorporating longer viewing angles that can see right down to the doorstep specifically for this purpose.
7. Integrates with smart home
With Amazon's Ring doorbell at the forefront of the video doorbell market, it's no surprise that the devices are becoming a key part of the smart home.
If you have a smart speaker, you can use this as a chime, or with a smart display such as an Echo Show, you can have your video doorbell appear on the screen whenever someone is at your door.
Google has gone even further with their Nest Hello doorbell, it has facial recognition and will announce regular visitors by name as they arrive at your doorstep. Now you can choose whether to hide and pretend you're not home!
8. Share access with friends and family
Each member of your family can have the video doorbell app installed on your phone so you can answer if needed.
Plus, you can share access with friends and families which is helpful if you're going away and someone else is looking after your home.
9. Suitable for any home
Video doorbells now come in all shapes and sizes so there should be one suitable for your home. There's a hardwired doorbell or battery powered for a wireless experience and hassle-free install.
If you live in a rented apartment, look out for Ring's Doorview cam which can be installed in place of a traditional peephole without the need for any screws which landlords often dislike.
Cons of a Video Doorbell
Now let's take a look at the other side of the coin and run through some of the disadvantages that come with a video doorbell:
1. Beware of ongoing costs
What you think might be a bargain, could end up costing you a monthly fee for the duration of its life. Look out for video doorbells that require an ongoing subscription to get the full usage of them.
Ring and Nest are key examples of this. Neither have local storage for keeping your footage on a memory card within your home, so you have to rely on their cloud storage plans in order to review your footage.
Both Ring and Nest claim that the devices can be used without a subscription, but in reality, this does not ring true (excuse the pun). Luckily, there are a growing number of video doorbells without a subscription thanks to built-in storage or a companion base that holds the footage.
2. Battery life can be an issue
If you have opted for a battery-powered device, you'll need to regularly remove the battery and either replace it or recharge it. Some devices make this even more difficult as you need to remove the entire device to charge it.
Expect to achieve anywhere from 1 week up to 12 weeks of charge, depending upon the brand you choose. Cheaper devices tend to have shorter battery life than well-known brands.
3. Installation is a hassle for hardwired solutions
Conversely, if you opt for a hardwired option, it can save you any ongoing trouble to change the battery at the expense of a more complex install process.
If you have existing doorbell cables, some doorbells can be wired straight into this, whereas others will need dedicated electrics and a transformer.
4. False alerts are a real thing
Whilst manufacturers are constantly improving the technology to make it more reliable, such as using AI to tell the difference between people and animals, they still aren't perfect.
Even the most premium devices can still be set off by the most unlikely events such as the sun hitting a certain angle or the neighbour's cat strolling by.
Luckily, there are plenty of settings to delve into, including motion detection zones that only monitors certain areas or the ability to only receive alerts when the doorbell is rung. As you play around with these, you'll eventually strike a good balance.
So, what is the best Video Doorbell?
If you've read this guide and you're still eager to get your hands on the latest smart home device, here are a few recommendations:
Best Device: Ring Video Doorbell 3
At the very top of the list has to be Ring's latest Video Doorbell 3. It's one of the most reliable doorbells on the market and the notifications when it detects activity are near-instant.
The motion detection on the devices is very customisable so you can set specific areas of the camera to monitor, this is ideal if you live on a busy street.
Runner Up: Arlo Video Doorbell
Arlo took a slightly different approach with their doorbell, when someone presses it, the doorbell will call your phone just like a regular video call. You can then interact with your visitor as you would on the phone.
Its stand-out feature has to be the AI technology which can tell the difference between people, cars, and animals so you have fewer false alerts.
No Ongoing Fees: Eufy Video Doorbell
Finally, we have the Eufy video doorbell. This device is notable because it doesn't require any kind of ongoing subscription. The footage is stored on the device or a companion smart base in your home.
It's available as both wired and battery-powered models, both of which have 2K footage for crisp images of your visitors.