It's been a jam-packed month so far but we have loved every minute. One thing we are not loving quite so much though? This weather – I honestly wish it would just make its mind up. We usually have really nice weather for May.
Anyhow – onto our favourites for May.
E's 6th Birthday
I still can't believe my biggest boy is now 6 but he had a great party at Bocketts Farm last weekend with 10 of his friends. It was a bit of task trying to keep an eye on 12 children but we made it and didn't lose any of them!
As an aside to his birthday…I also learnt two new baking skills – making a rainbow cake (pictured below – excuse the makes on the cake it moved around in the cake box and got caught on the edge) AND cake pops and not just bog standard cake pops SHARK cake pops of which I am rather proud of.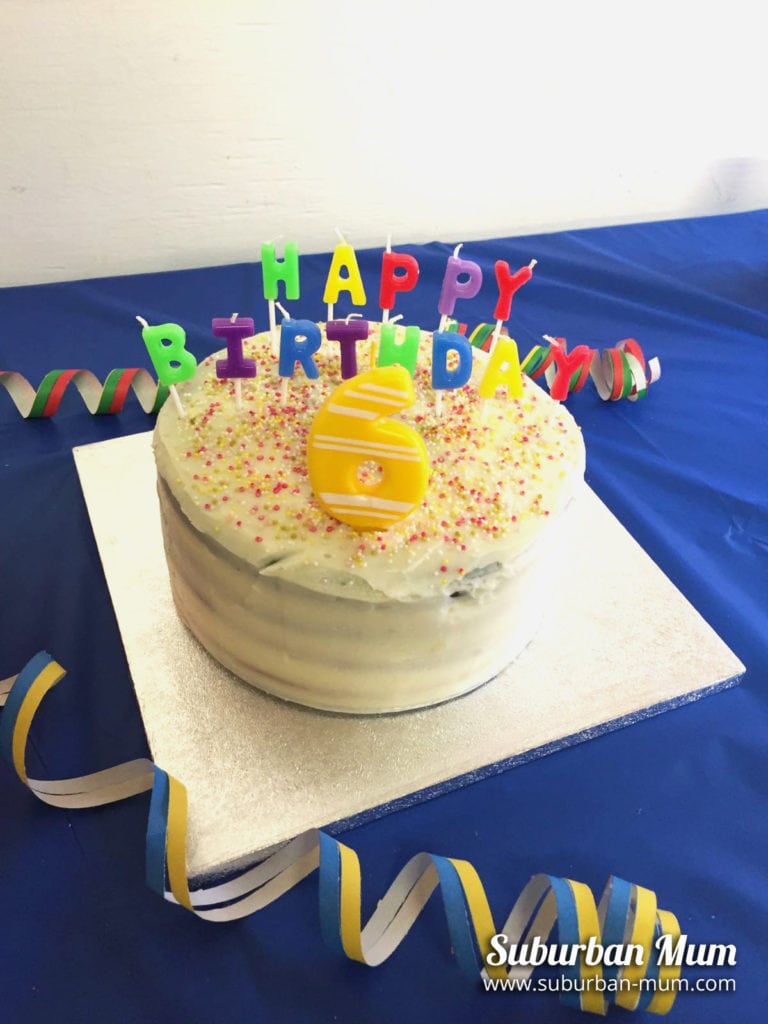 On the day of his actual birthday, we were invited to a special premiere of the new Thomas & Friends movie: The Great Race. The boys had a great time and we spent the rest of the day in London.
Uncle L comes to visit
My brother now lives in Hong Kong and has been there for the last four or so years. He last came to the UK in 2013 when M was just 6 months old and although we saw him when we went to Hong Kong to visit my Grandad in October 2014 it wasn't really for a holiday (my Grandad was poorly) It was lovely having some family time and the boys had fun re-acquainting themselves with their "Kou Fu" (Uncle in Chinese)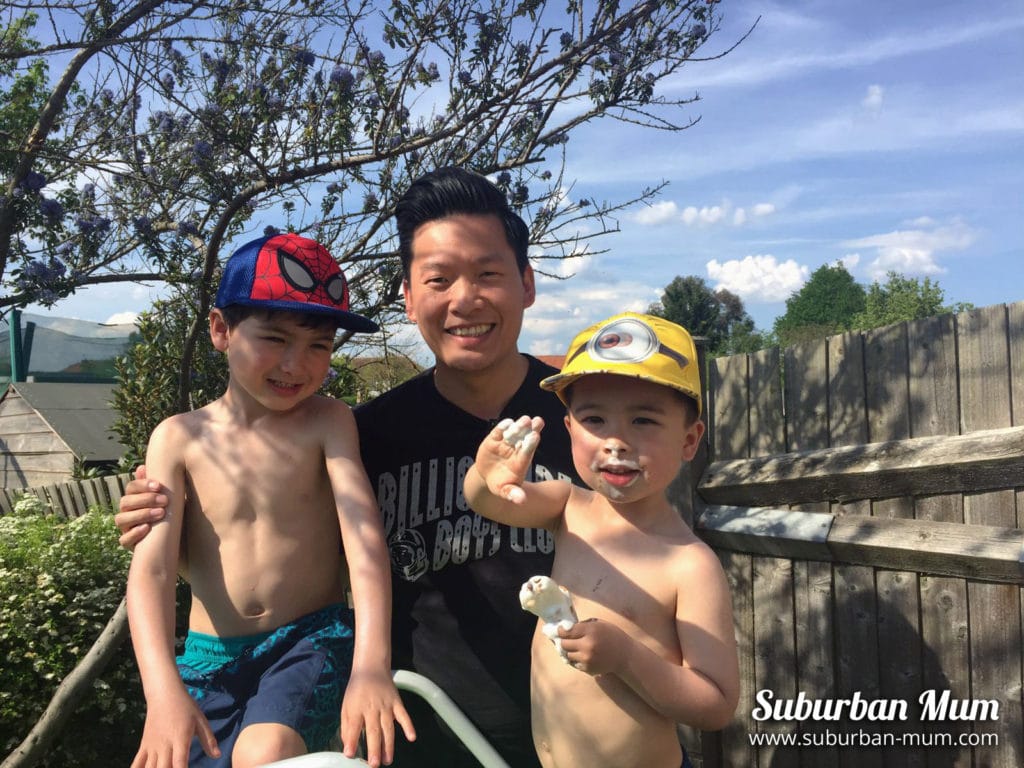 Kingston Riverside
I was invited to experience some delicious food on Kingston Riverside a couple of weeks ago at a blogger event. There was so much delicious food to sample and the sun was out for one! Yay!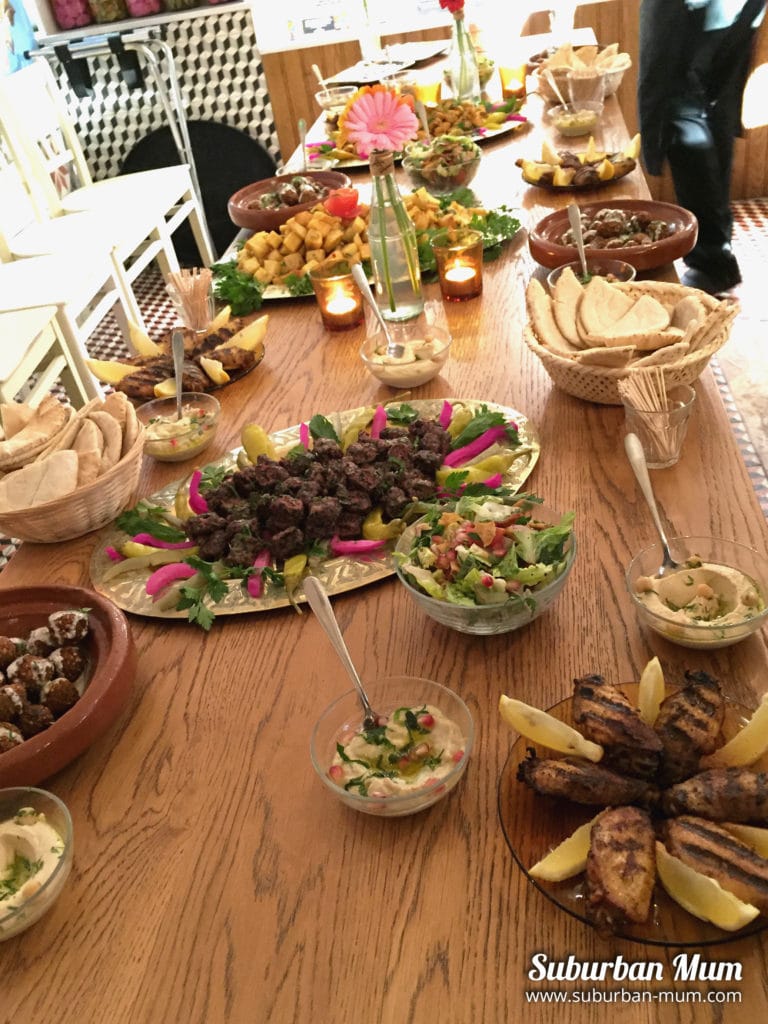 Favourite snap
I love this photo of the boys which I snapped after we had lunch in Kingston one weekend. It captures their love for one another perfectly.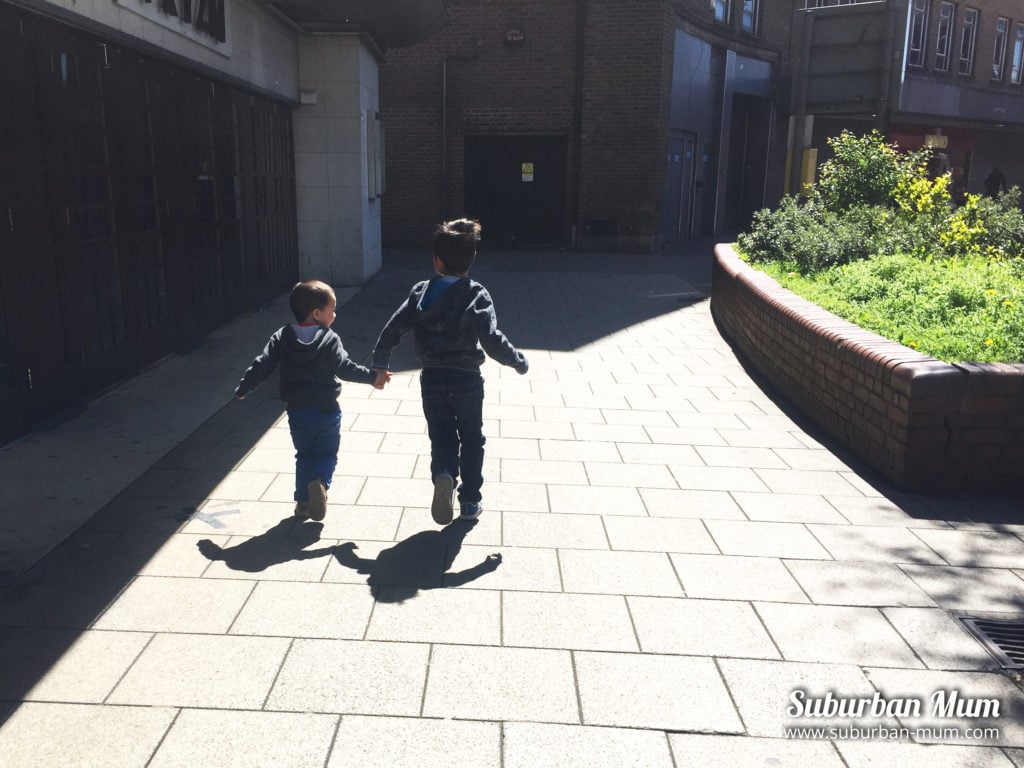 That's our favourites for May – what were yours? I would love for you to join in with me each month and come and link up your posts!
Linky rules
Each month I will list five things that my family and I have been into – be it a favourite song/band, new programme on tv, item of food, gadget place(s) we have visited etc…
You are very welcome to join in and do the same OR post any of your own favourites – pretty much any top 5 list goes.
Please grab my badge (below) and add it to your post, or link to me via a text link
Post your link at the bottom of this page
Use the hashtag #OurFaveFive on twitter and tweet me @suburb4nmum with the URL of your linked up blog post and I will RT
Leave me a comment and I will comment on each post linked up
Comment on the post before yours
The linky will open the last Friday of each month
That's it – enjoy! I hope you find some new things to try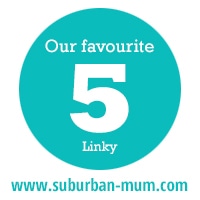 Copy and paste this HTML code into your blog post:
*By linking up to Our Favourite Five you are also agreeing to receive a monthly reminder email. Your email will NOT be used for any other purposes.

[inlinkz_linkup id=635473 mode=1]
Read my previous Our favourite Five posts