As a family we love food. The boys ask me on a daily basis what we are having for dinner and no sooner have they eaten they are hungry again! We tend to eat out at least 2-3 times a month, usually on a weekend when we are out and about.  A few weeks ago, we were invited to try a family-friendly restaurant/pub in Englefield Green. The timing could not have been better as it was the weekend M turned 5 so we went along for a little celebratory dinner.
The Fox and Hounds, Englefield Green
The Fox and Hounds is situated in a fantastic location on the edge of Windsor Great Park, making it a great place to grab a drink or a bite to eat after exploring the park.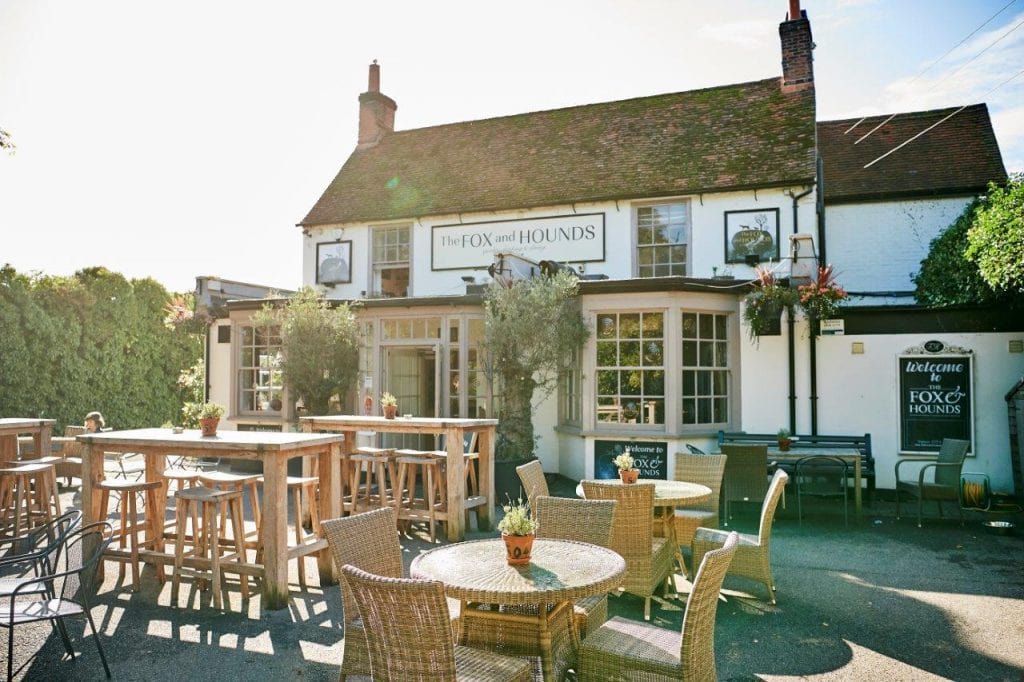 The place is actually one of the oldest public houses known to have existed in the local area and uses local seasonal ingredients in their dishes.
We visited on an early Saturday evening and found the place easily by following our trusty sat nav. The Fox & Hounds has an ample car park around the back of the property.
There was a relaxed Saturday vibe with fairy lights and candles dotted around. Dogs are allowed in the bar area so the boys were excited to be able to pet a couple of them whilst we were having our drinks as we were a little early for our table.
We were taken towards the back of the restaurant to our table where we saw a beautiful marquee-type area with further seating that had artificial trees lit up and outdoor heaters. It would be a great space for larger groups.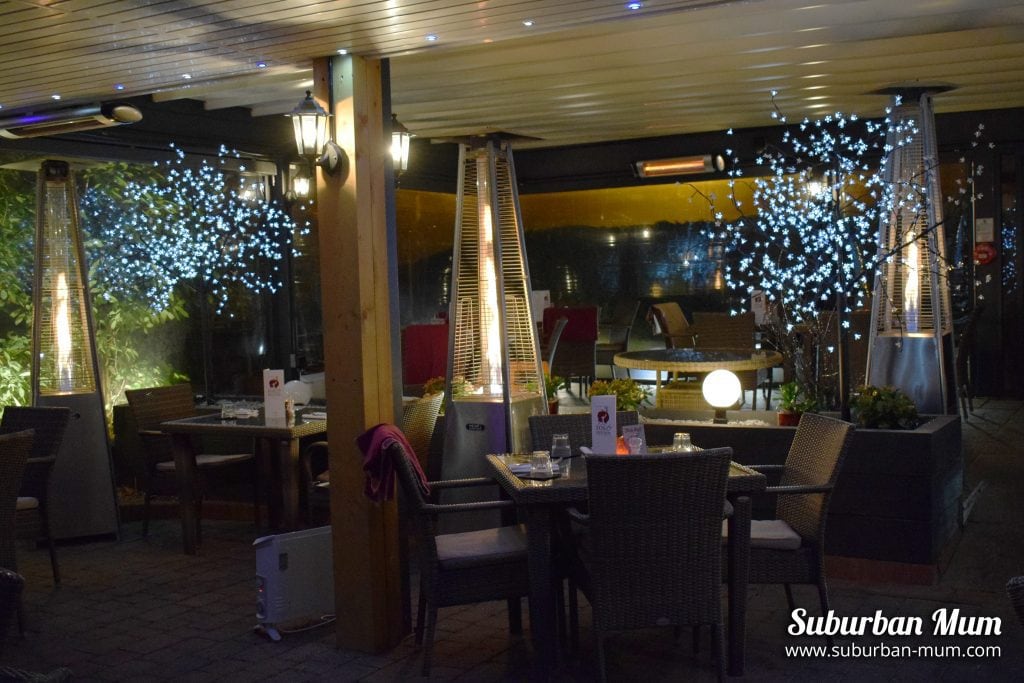 Mr H decided to share a Greek Mezze Board with the boys to start whilst I had the Mussels which was on the specials menu.
The Mezze Board was rather impressive and was filled with Roasted Peppers, Feta Cheese, Houmous, Olives, Sun-Blushed Tomatoes and Pitta Bread.
The boys didn't need asking twice and tucked straight in. They weren't keen on the Olives but polished off everything else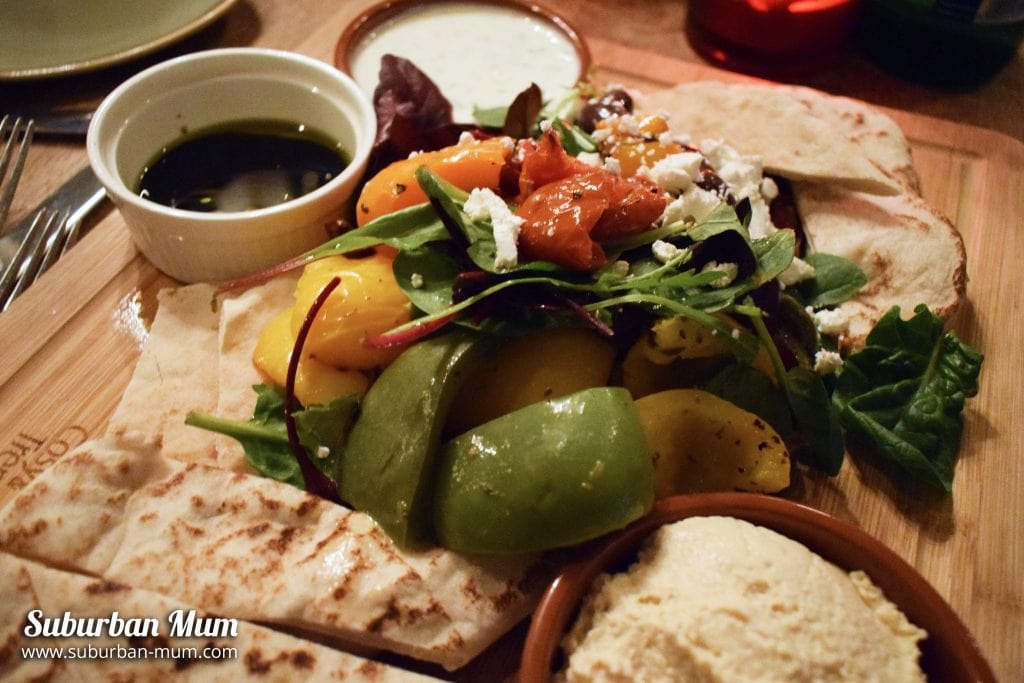 My Mussels came in a white wine sauce along with some crusty bread. The portion was delicious and very generous in size. Luckily E helped me out and had some too. He does love a bit of seafood so it was right up his street.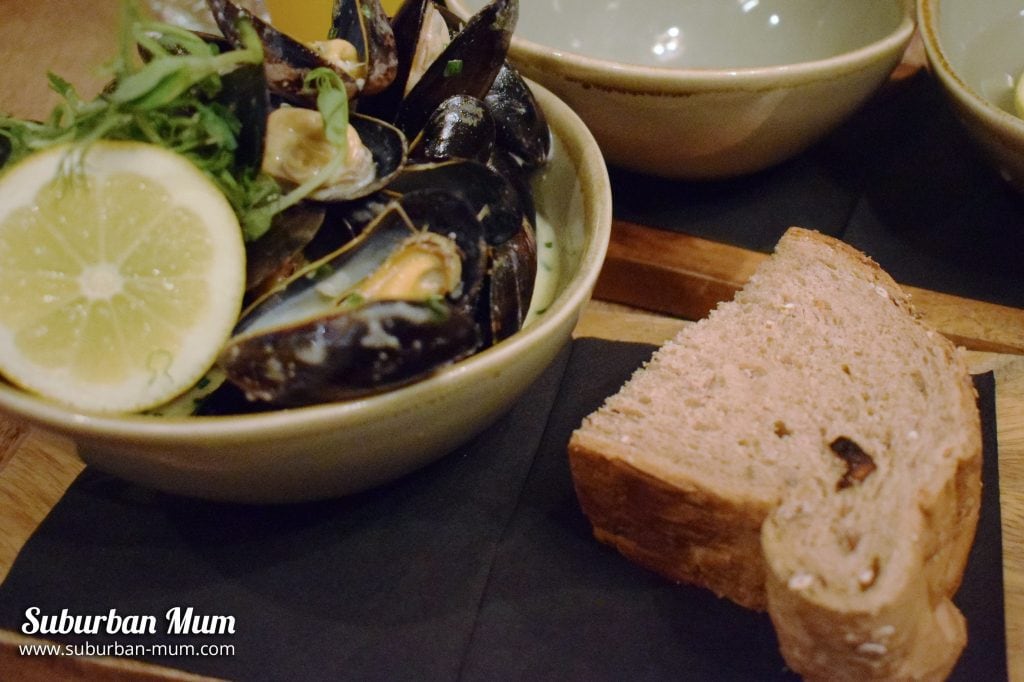 Both boys chose the Chicken Goujons with Chips and Salad for their mains and were not disappointed. The goujons were real chicken pieces that were nicely seasoned and packed full of flavour.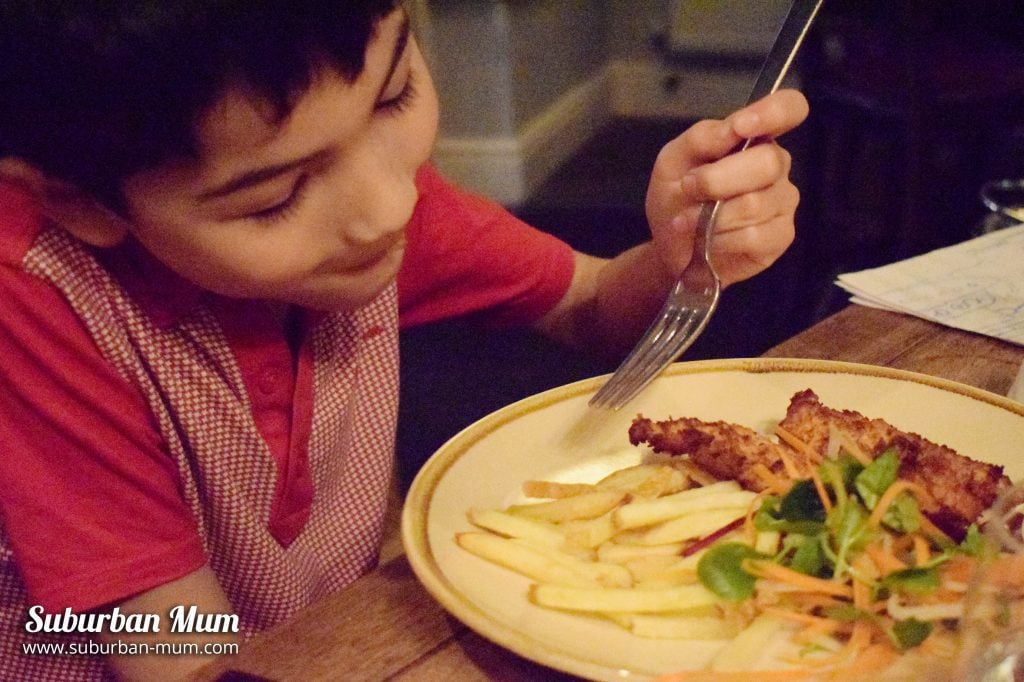 For our mains, Mr H chose the Swordfish dish from the Specials menu. Unfortunately, he was a little disappointed as it was a little overcooked and tasted a little bland. As it came from the Specials, he was expecting a little more of a wow factor and felt the presentation of the dish could have been a little better too.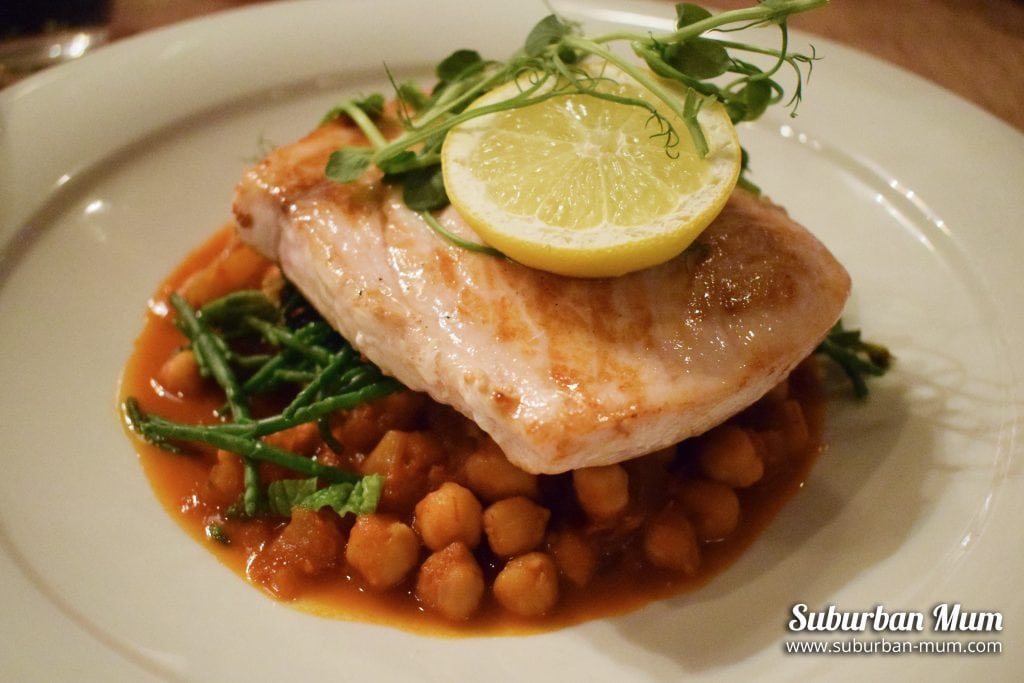 I went for the Pie of the Day which was Beef & Ale with Stilton. The pastry for the pie was delicious but I found the cheese a little overpowering. My dish came with mash and vegetables and although tasted nice, it could definitely have benefitted with some gravy.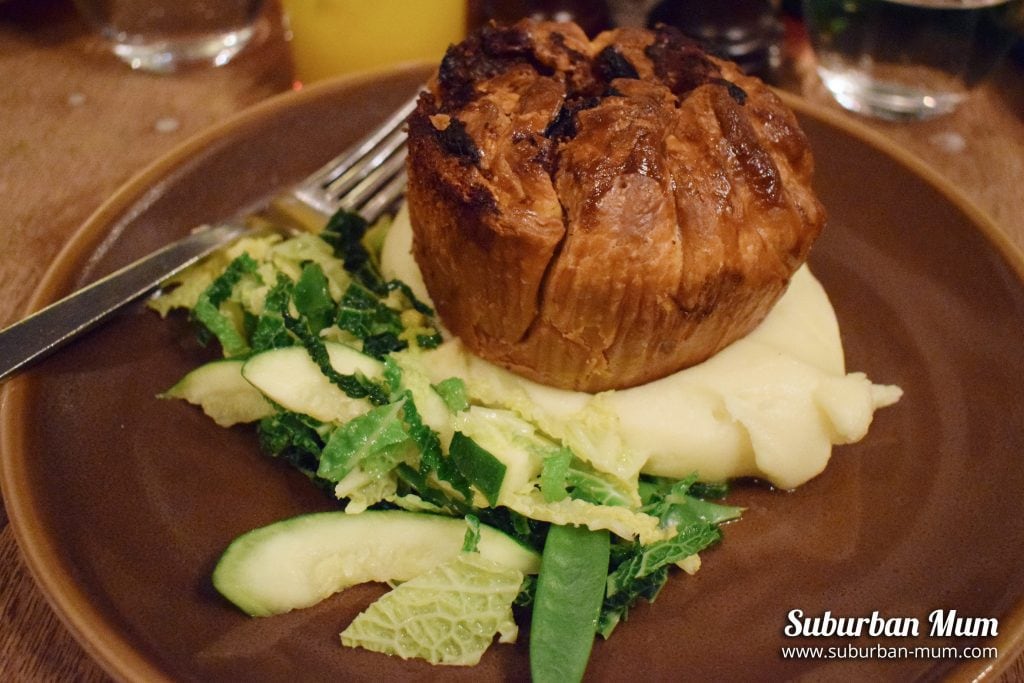 For dessert, the boys love chocolate and didn't feel the ice cream option on the Kids Menu was enough for them so they shared a Chocolate Fondant from the Adult menu.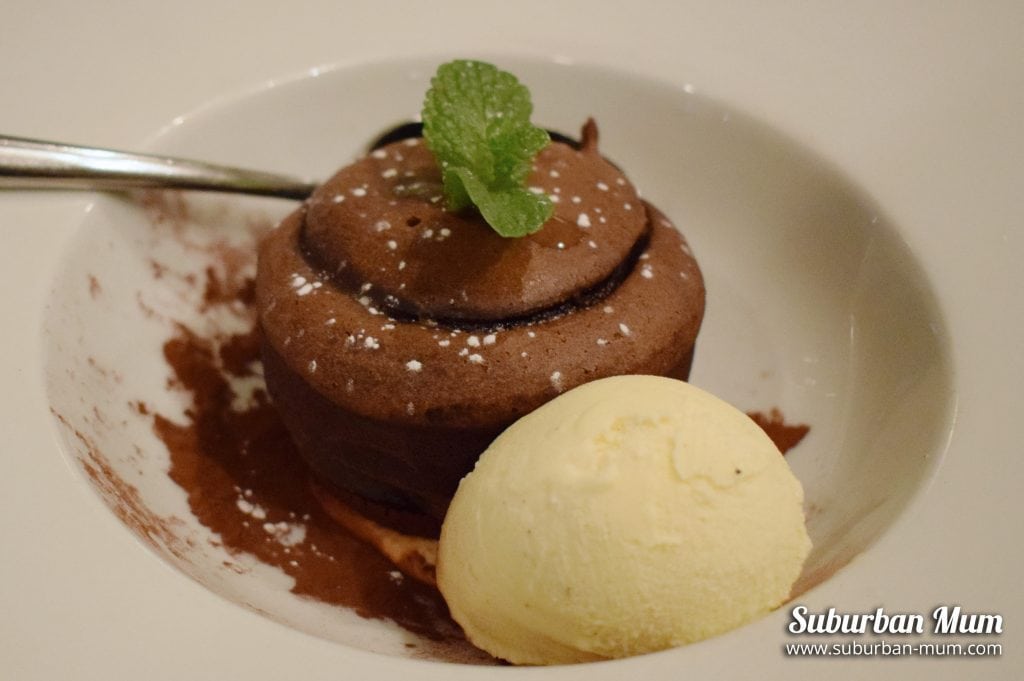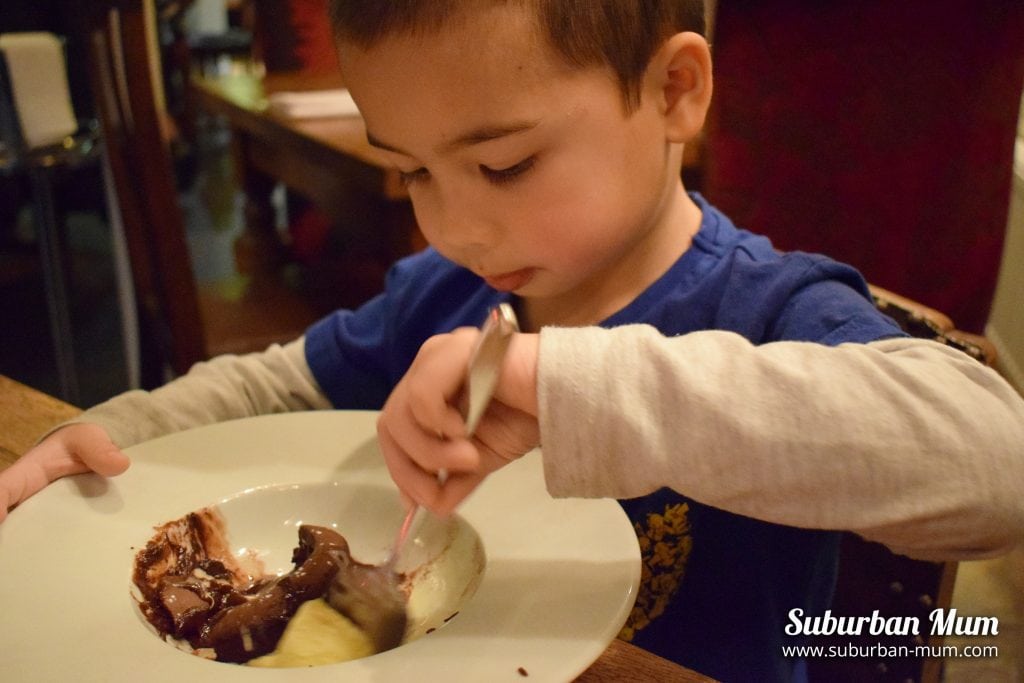 I had the Winter Berry Pavlova which was a good choice to finish on after having had the pie for my main.
Mr H chose the Pecan Pie. He's normally a die-hard chocolate fan but he said the Pecan Pie was amazing. It was nice and sticky and had a really good flavour with lots of pecans.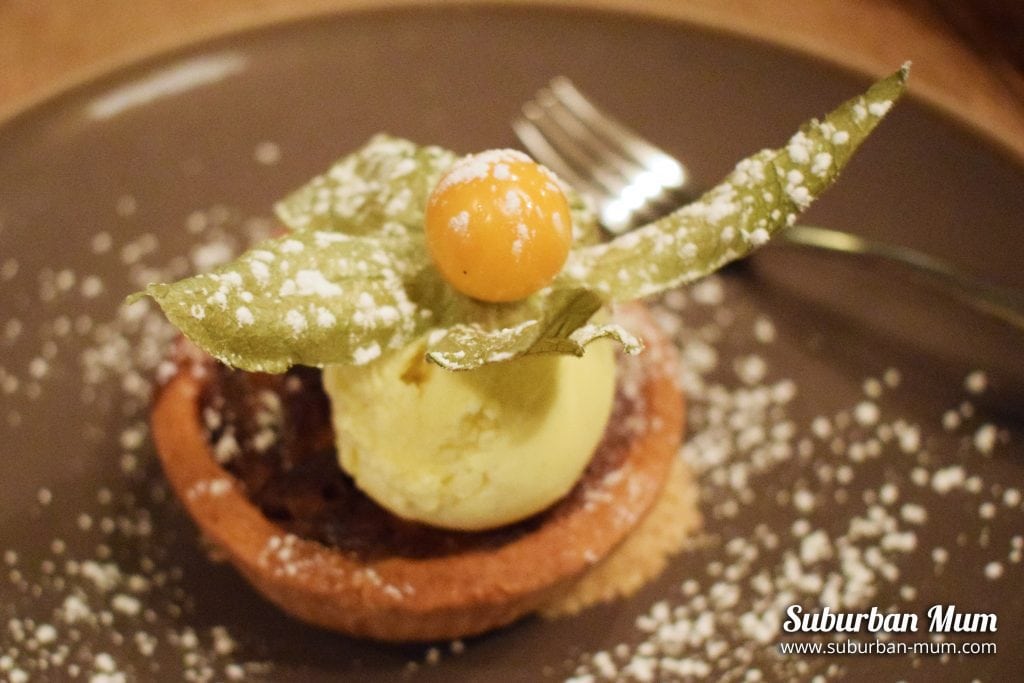 Overall, we had a lovely meal at The Fox & Hounds. The food was generally of a really good standard and the staff were friendly and very helpful. The restaurant didn't have any activity sheets to for the kids whilst they were waiting for their food so our waiter went off to find some paper for us. Luckily, I had some crayons in my bag. He even joined in with the boys creating paper aeroplanes which was lovely. Before the desserts came, it was no bother for them to add a candle to the boy's dessert so we could sing Happy Birthday to M.
I can see the Fox & Hounds being a popular place to visit in warmer weather as it's literally a stone's throw away from Windsor Great Park. We're looking at visiting again when it's lighter so we can enjoy the beautiful views of the park and come back to fill our bellies.
Pin it for later: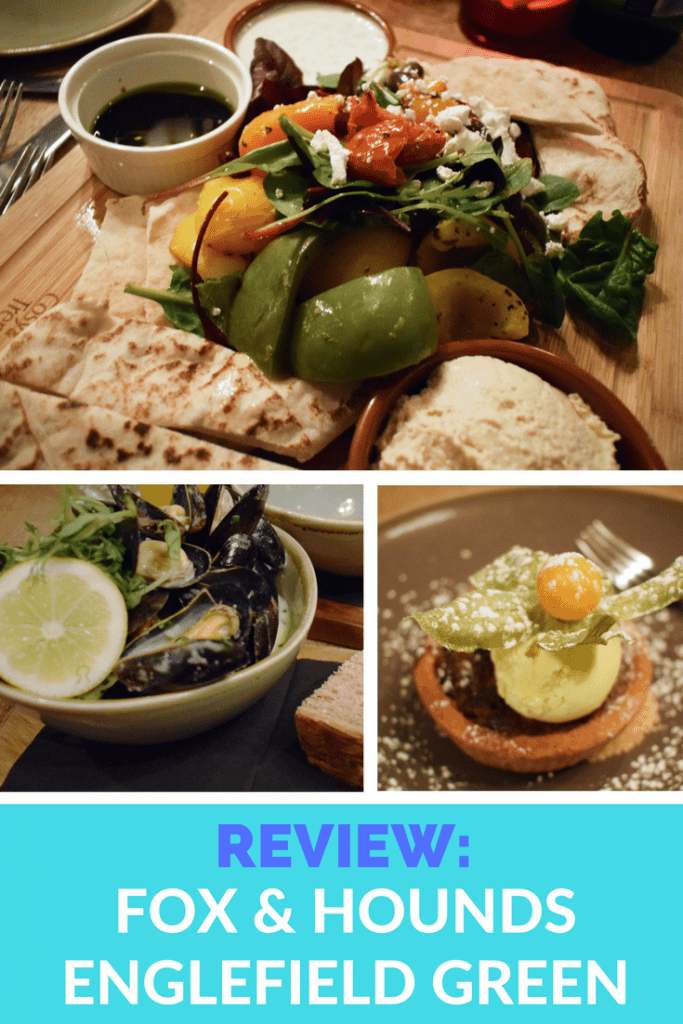 *We were invited to The Fox & Hounds and received a complimentary meal for the purpose of this review.