When the warmer weather finally arrives, my boys spend a lot of time in our garden. It's like an extra room in the house, only it can't be used 365 days of the year – we can thank the great British weather for that! The boys love being able to play outdoors – they can literally spend hours out there. I love that they enjoy our garden space so much. We are lucky that we have quite a long garden that can house play equipment.
If you're in need of some inspiration on how to keep kids active in the garden, here are a few ideas.
Trampoline
We've had a trampoline with an enclosure in our garden ever since my eldest was around 3 (he's now 9). It was, and still is something they love playing with. After all, what's not to love about bouncing around? It's great fun when you have friends over to play too. Having a trampoline in your garden will guarantee hours of fun had by the kids so it's worth the initial investment. You can choose from different sized trampolines depending on the size of your garden too.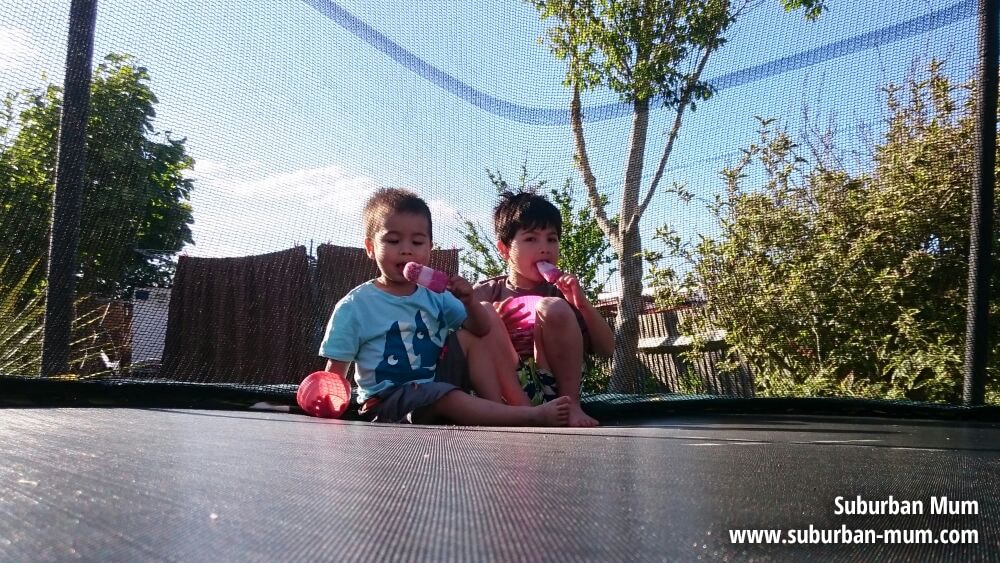 Climbing Frame
If you're lucky enough to have a big garden, then investing in a good quality climbing frame will definitely keep the kids active. German company Fatmoose offers a wide range of climbing frames that you can customise to your needs. When choosing your climbing frame, be sure to do your research and choose something that is easy to assemble and has been safety tested.
Football Goal Post
A football goal post is something that won't break the bank but can provide hours of entertainment. It's ideal for those that want to practice their footy and goalkeeping skills. You can also make up your own ball games that can incorporate the goal post too.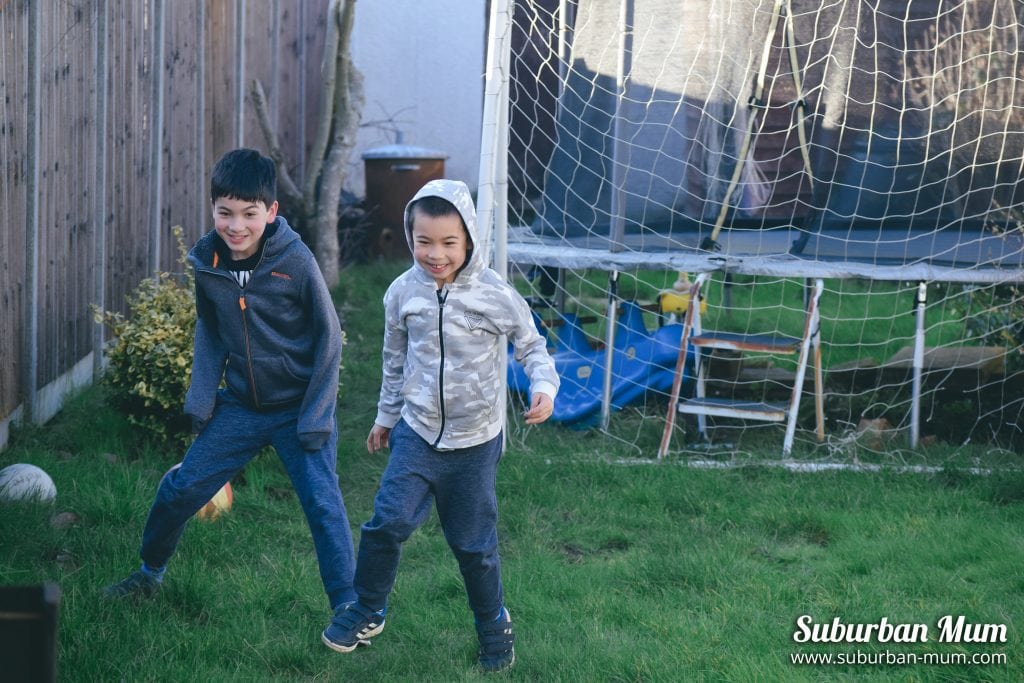 Sandpit/Water table
A Sandpit/Water table would be great for little ones to play with in the garden. Add in some buckets and spades and they will happily build sandcastles and more. We had a great sand and water table when the boys were younger from Little Tikes which was pirate themed and came with little figures and a canon you could squirt water out of.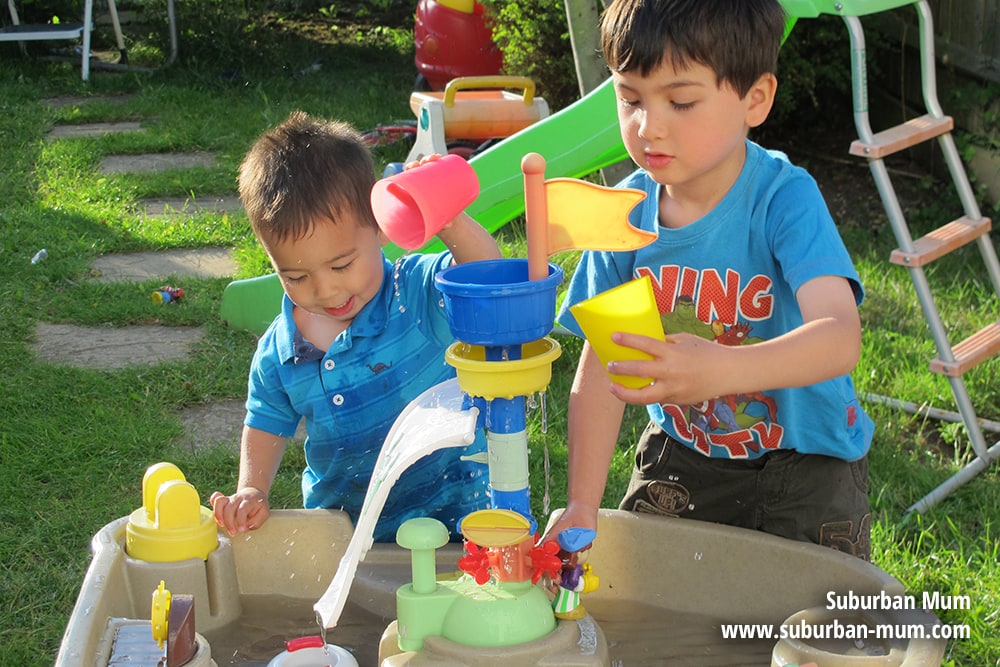 Gardening
Kids love to feel like a grown-up by "helping" so why not get them involved in gardening? Pop some gardening gloves on them and have them help you de-weed the grass or pick up the leaves that have fallen off the trees. Mine love digging! We bought them little shovels so they could "help" and they spent a lot of their time digging out one our old flower beds because they were attempting to make a pond!
Hunt for bugs
Arm the kids with a magnifying glass and some pots and get them to see what bugs they can find in your garden. You could even create a list of bugs for them to check off too.
Make your own fun
Try some crafts that you normally do indoors outside instead. Create a new masterpiece by painting outside. Younger kids can paint the fence with a paintbrush dipped in water. Or let them loose with chalk on your patio. You can even create your own sports day with an obstacle course in the garden, an egg and spoon race or even a sack race and award medals to the winners.
These are just some ideas on how you can keep your kids active in the garden. If you have any other ideas to add do let me know!
You might also like: