Starting to get tired of last year's décor? We sure are. We spent waaay too much time at home in 2020, and we can't wait to make a change.
Well, March is already upon us, which means it's time to start spring cleaning and making way for a new look.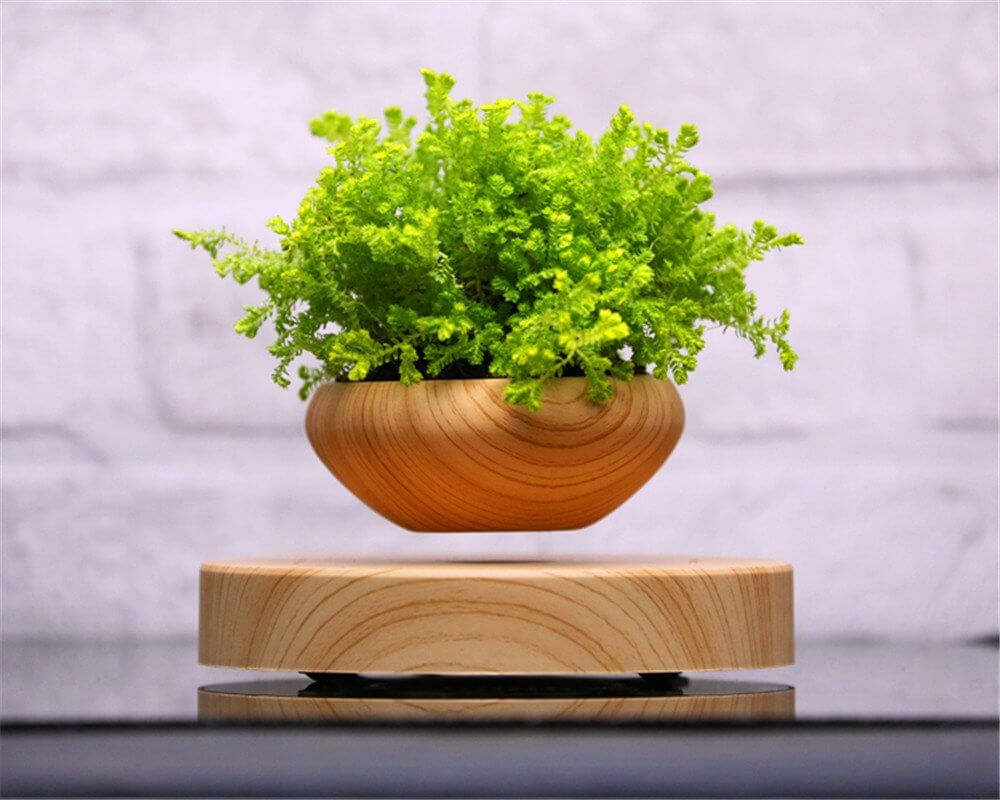 What will you do to brighten your space and pave the way for better months to come?
We've got some fantastic ideas below, from ultra-modern décor to cosy interior tips that will make your love your home no matter how much time you have to stay inside.
Let's get decorating!
Levitating Decorations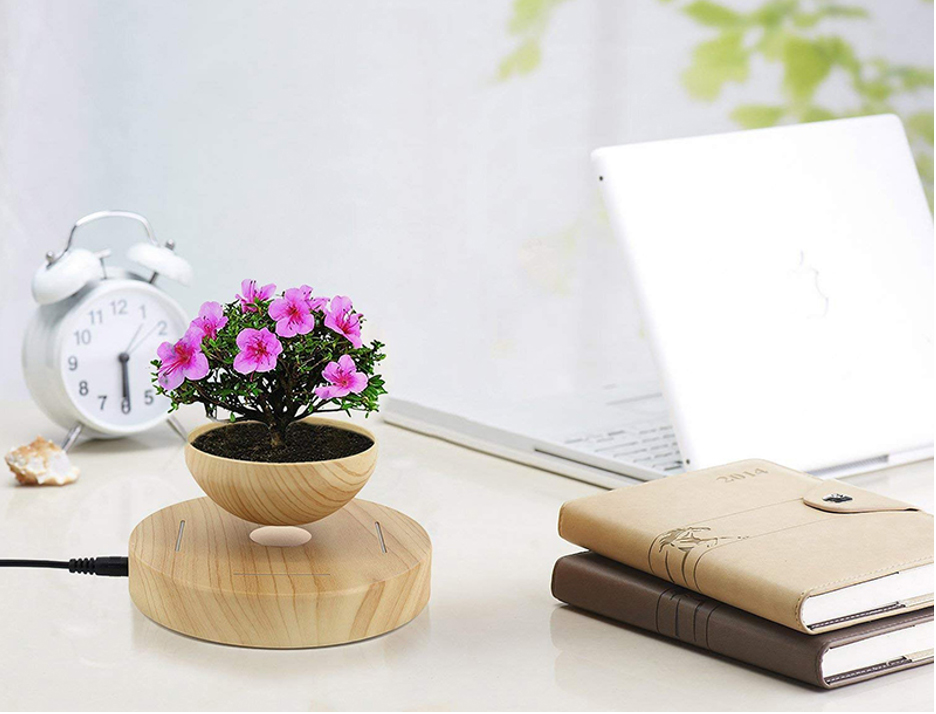 Yes, you heard that right. One of the hottest new trends in architecture and interior design is levitation. While some designs are made to appear to be levitating, others actually levitate in mid-air!
One of our favourites is the Airsai levitating plant pot. Airsai is a little bonsai bowl that floats peacefully over a bamboo-style base. And it really levitates. There are no wires or strings attached.
Airsai has magnets in its bowl and bamboo base. When electricity passes through them, they create an electromagnetic field that suspends your plant in zero gravity. The levitation is so steady that you can even spin the pot and watch it rotate for hours.
What's the big appeal of levitating décor?
Levitating decorations like Airsai are attractive contemporary additions to your home, but they're also good for stress relief and relaxation. Giving Airsai a little push and watching it spin in zero-gravity is a bit like watching the stars or the ocean. It's naturally calming, and it makes relaxing after work or with your morning coffee a lot more pleasant.
Not only that, but plants love it too. Airsai's frictionless spinning allows every part of the plant to get an equal amount of sunlight and nutrients. So, your green babies will grow bigger and stronger.
Speaking of babies, kids find Airsai fascinating. It's not a toy, but it will definitely get them asking more questions about science, and that's always a plus.
Most levitating décor isn't affordable, but Airsai is different. During the spring sale event, you can get Airsai for over 65% off. The manufacturer, Floately, makes a number of other levitating objects too, such as speakers and lights. You can find them all and get your Airsai here.
Knotted Pendant Lights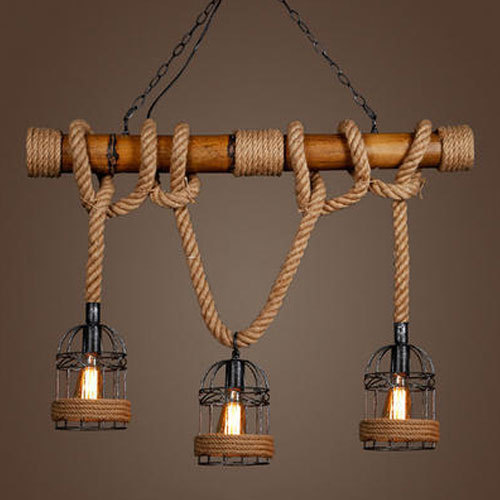 One of the hippest new décor trends is knotted hanging light fixtures, also known as pendant lights. These fixtures look like rope, fabric, or twine, giving your lighting a softer vintage feel or a shabby chic look.
These thick and textured light fixtures are an extension of modern lighting trends that have been developing over the last few years. Drawing attention to pendant lighting as a centrepiece of the room is getting more and more popular.
The metallic and contemporary pieces that were popular in 2020 are giving way to a totally different knotted look this year. It's probably because a softer look makes for cosier vibes. Now that people are spending a lot more time at home, cosy and stress-relieving décor is favoured over chic and trendy alternatives.
Blush Tones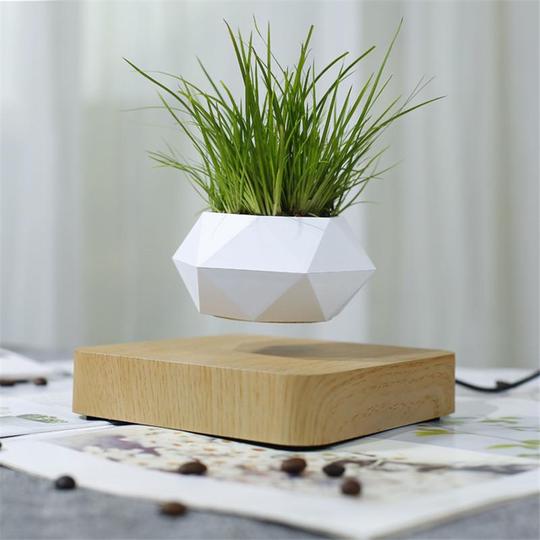 This millennial-favourite colour tone may be too much for some. But for others, it's the perfect colour to liven up a home that's been basking in greys, whites, browns, and greens for the last few years.
Blush is a light-yet-hot pink tone that makes you feel relaxed and glamorous at the same time. It's the perfect colour for a craft room, glam room, or guest bath. And, it creates a space in your home with a slightly more playful energy. This may be why creative types are in love with dashing a little blush paint here and there.
If you want to give blush a try in your home, it makes a good replacement for white, cream, salmon, and bisque tones.
Plaid Fabrics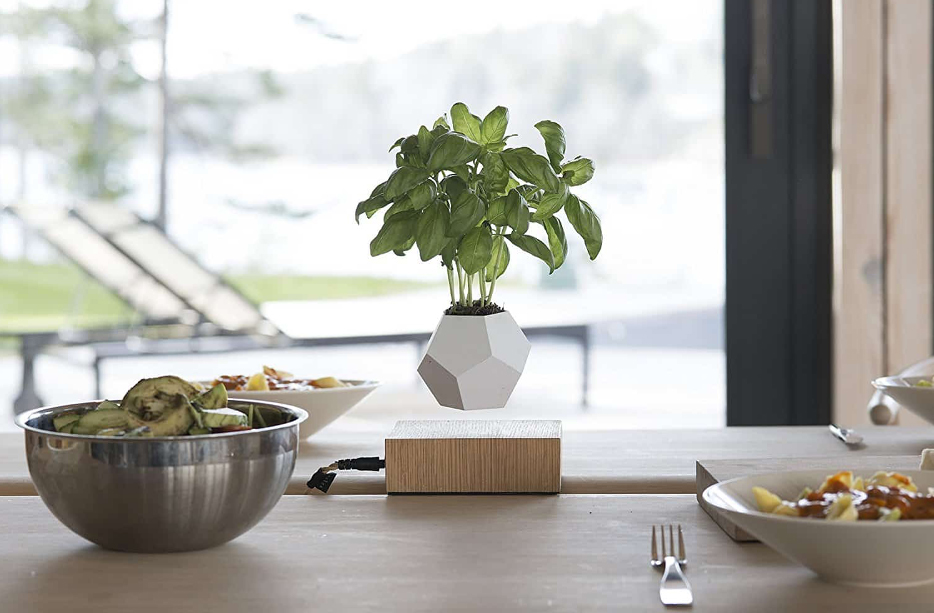 Did you think plaid was only for grandpas and grunge fans? Not anymore! Plaid is coming back in a big way. We're talking blankets, clothing, upholstery, tablecloths, and more.
The big question is: Why?
Designers think that plaid gives people a feeling of times past. Maybe it's precisely their grunge memories from high school or their trips to grandma and grandpa's house when they were young that give plaid its comforting appeal.
And now, people want to run to the comforts of the past more than ever. Plaid décor is an extension of 2020's breakout trend of "cabin chic," a new type of vintage that combines warmth, nature, and nostalgia—everything we're sorely missing in the era of COVID-19.
Plaid has come again in 2021, and will likely leave with it too. But, it won't hurt to enjoy a little nostalgia with some plaid pillow shams or a cosy blanket.
Refresh your Décor for a Brighter 2021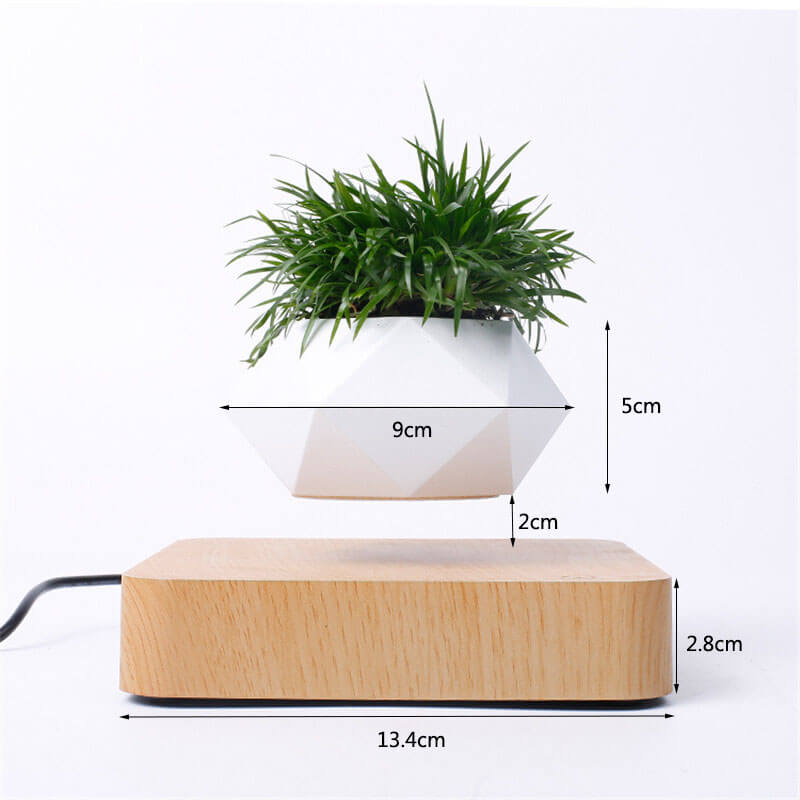 There are plenty of new décor trends to consider this spring, but most add new little flourishes on some old favourites. The most original trend (and the most likely to last) is levitating décor. This emerging design style isn't just limited to interior design. It's also making waves in the architecture community.
Make sure to grab some levitating décor while it's hot. You don't want to wait until the neighbours do it! Now, you can get an Airsai levitating plant pot for over 65% off. That's $200 off this levitating decoration. You can choose between multiple designs to fit your style, and Airsai's magnets will work forever with proper care.
Watch Airsai levitate with your own eyes and check out Floately's other levitating decorations at floately.com.