E was turned six last month and as I've mentioned in a previous post before, he seems more grown up and is wanting to do more and more things himself.
It's great to see, but for me it feels like such a sudden change and it throws me a little that becoming so independent.
Just last week, he was telling me that one of his school friends had lost a tooth at school and there was a lot of blood. He told me he couldn't wait to have a wobbly tooth because it would mean he'd be like his friends and get a visit from the Tooth Fairy!
I told him to be patient and that his turn would come. I even said that I'd check his teeth to see if they had started wobbling yet.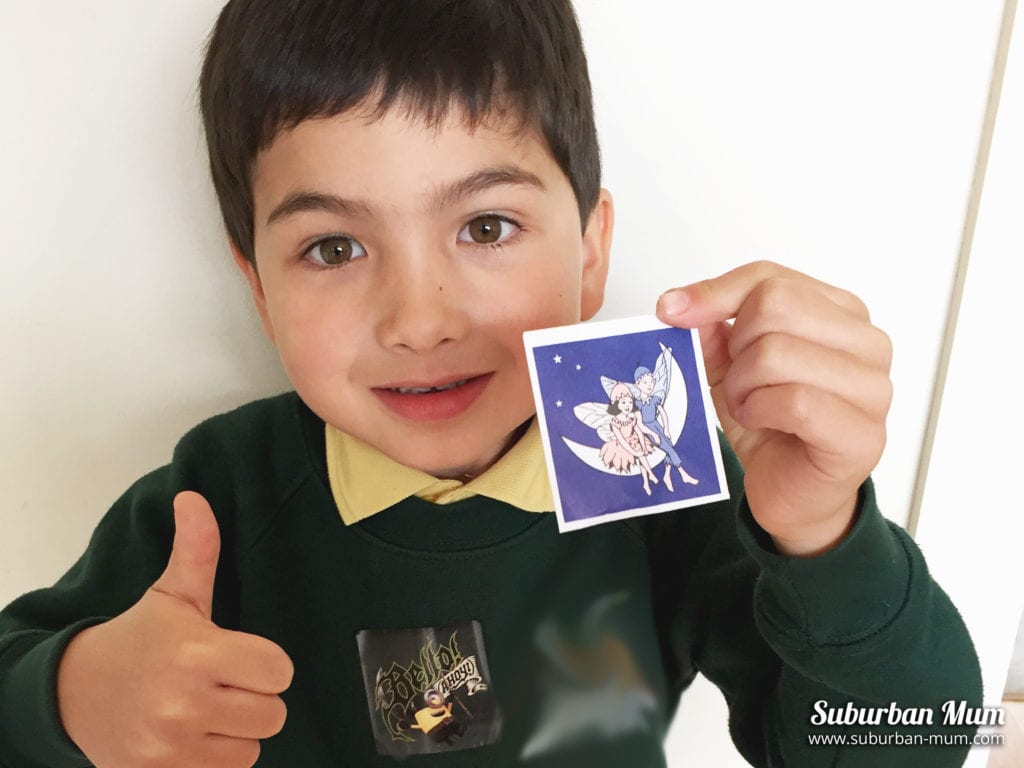 Much to my surprise, when he opened his mouth I could see that an adult tooth had started growing behind his baby teeth. I checked his baby teeth and they weren't really wobbling much. A quick Google later (how did our parents live without it?) and it turns out that this is very common in children. There were lots of suggestions saying that if the tooth was already wobbly that the adult tooth would eventually push the baby tooth out
I booked him into the dentist anyway as I thought it was best to get it checked out. I had pretty much convinced myself that they would check it and tell us to leave it to work its way out naturally so I very casually mentioned to E that the dentist was just going to check his teeth over and that it was very unlikely that they would remove them.
Well… how wrong was I?
The dentist said that because the tooth was quite far back and his baby teeth were not wobbly enough he would need to give them a helping hand to enable the adult tooth to gradually move forward.
I had not prepared myself for this at all. E seemed pretty ok about it when we explained what would happen but I was a bit shocked. I had to call Mr H to let him know what they planned to do to make sure he was ok with it and before I knew what was happening the dentist had started.
He began by rubbing some numbing gel onto his gums before reaching for the injection (eeek!) I honestly thought E was going to freak out and scream but he was so brave. He was chatting away to the dentist and didn't even feel the injection!
Moments later both bottom teeth were out – I was so so proud of him!
That evening he was super excited about putting his teeth under his pillow. I made him a little mini envelope with a letter from the tooth fairy and some money and for once in the morning he was up and awake and said that the tooth fairy had left him a letter!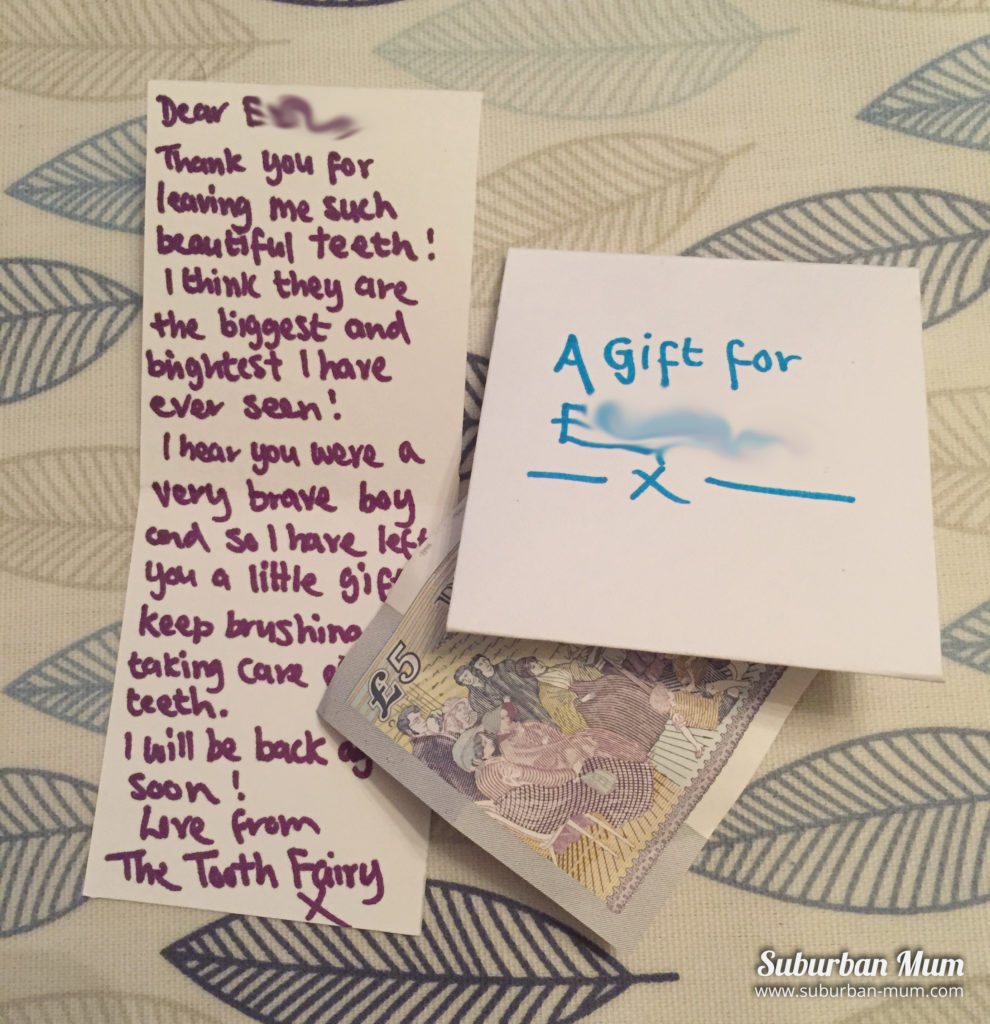 Ahhhh my biggest boy you were so very brave at the dentist. Let's hope the next ones come out without the need for intervention!