I enjoy cooking and am the main chef in our household, but one thing I do always wish I had was more time.
As a working mum, I tend to try and keep to quick meals that I can cook in around 30 minutes – especially during the week when there seems to be so much to try and squeeze in the evening after a day of work. So when I was invited to an event hosted by Tefal to showcase the Cook4Me I had high hopes that this would help me save even more time in the kitchen.
The Tefal Cook4Me is essentially a smart pressure cooker – but with a difference. It comes pre-programmed with 50 recipes that you can access at the touch of a button.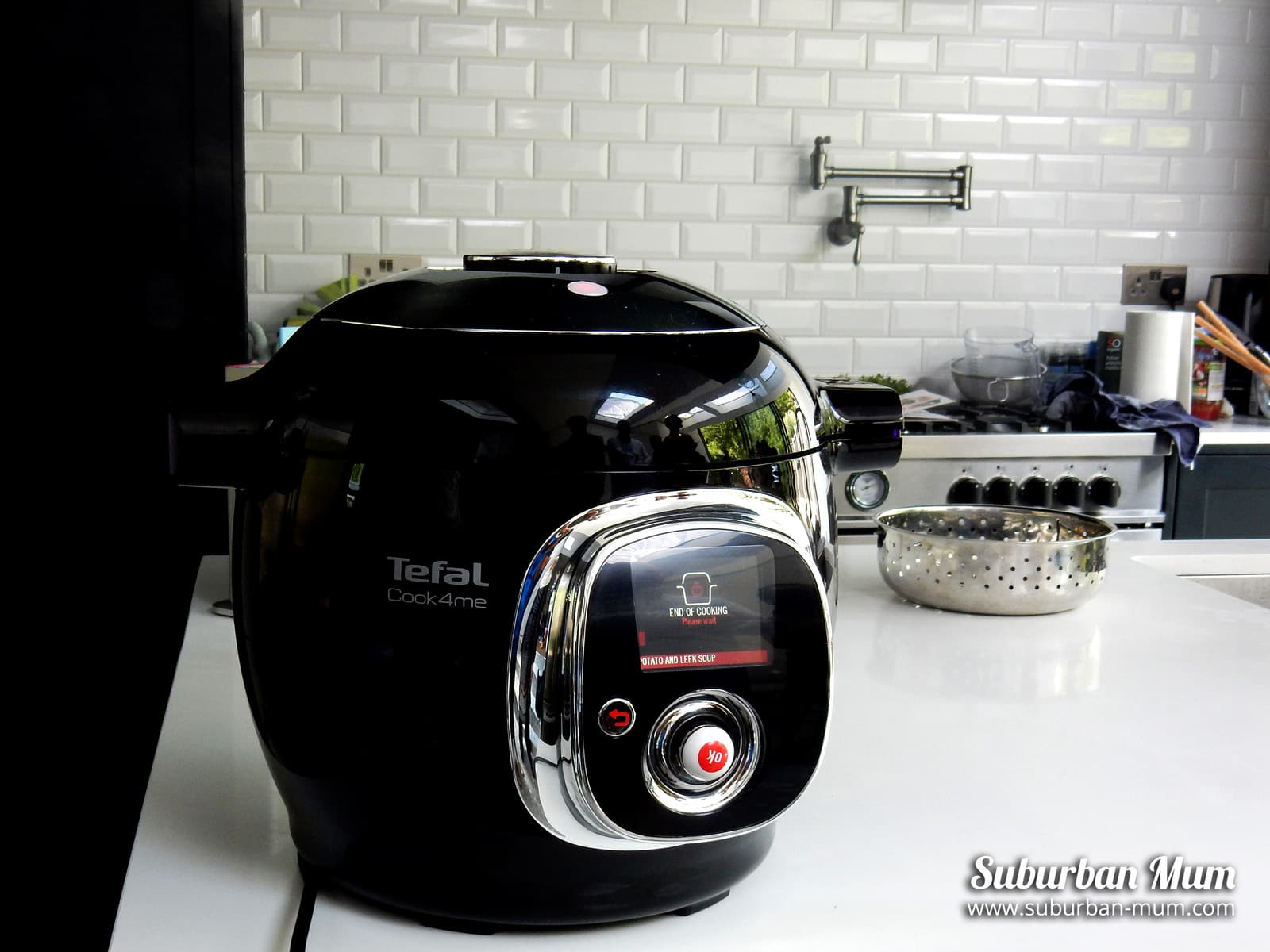 The event took place in a beautiful house in North London where we mingled around for a bit before we were split into two teams. Our team were responsible for cooking the starters whilst the other team would be cooking the mains. They got to have some pampering in the other room whilst we got started.
My team were making Potato and Leek Soup and according to the Cook4Me, it would take just 10 minutes!
We accessed the recipe on screen and could choose how many people we were cooking for. It then gave us a breakdown of all the ingredients we required and the quantities we needed. I was tasked with chopping up leeks and had an enthusiastic helper whilst my other team members Louise and Anna chopped the potatoes and onions.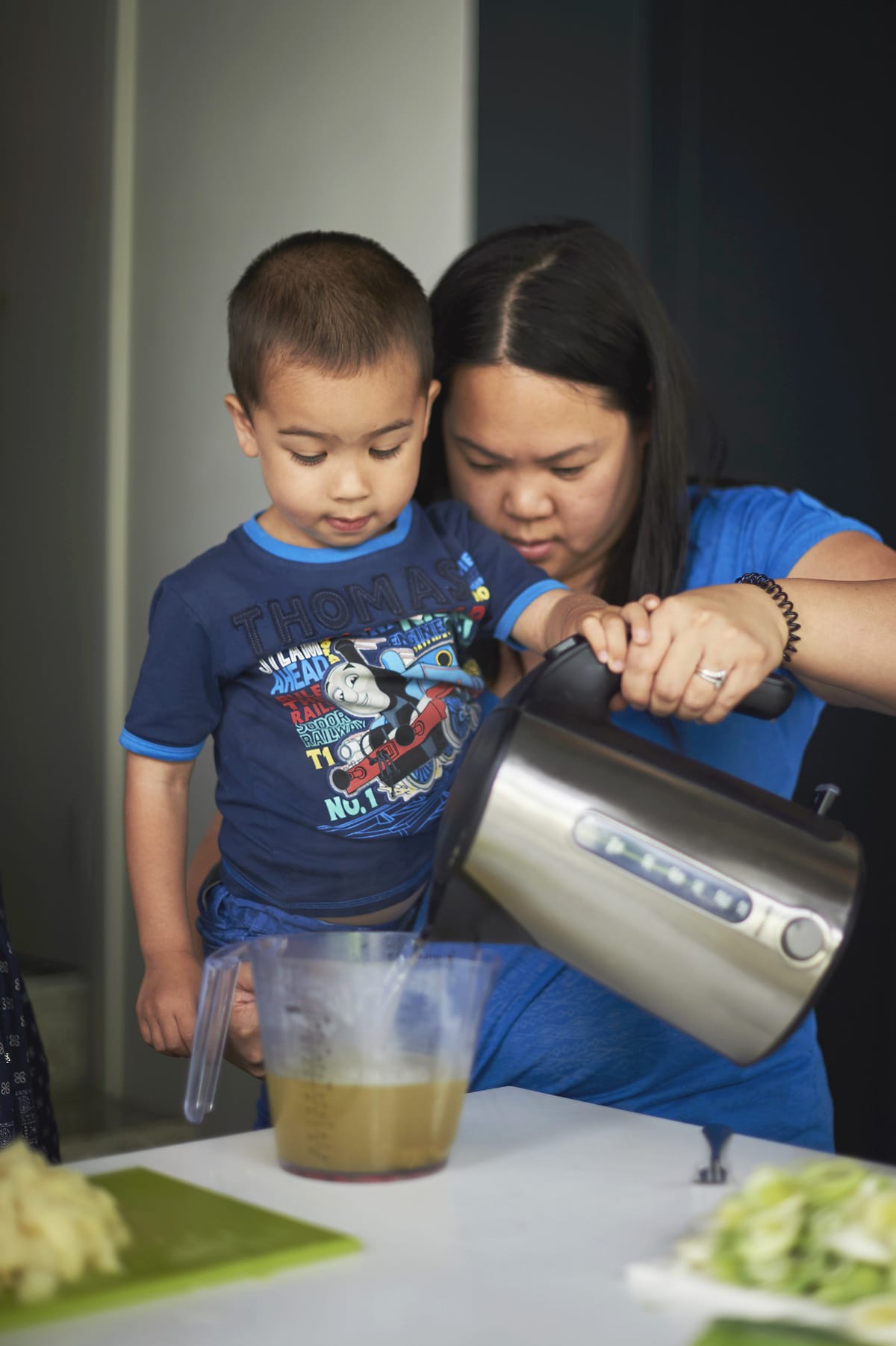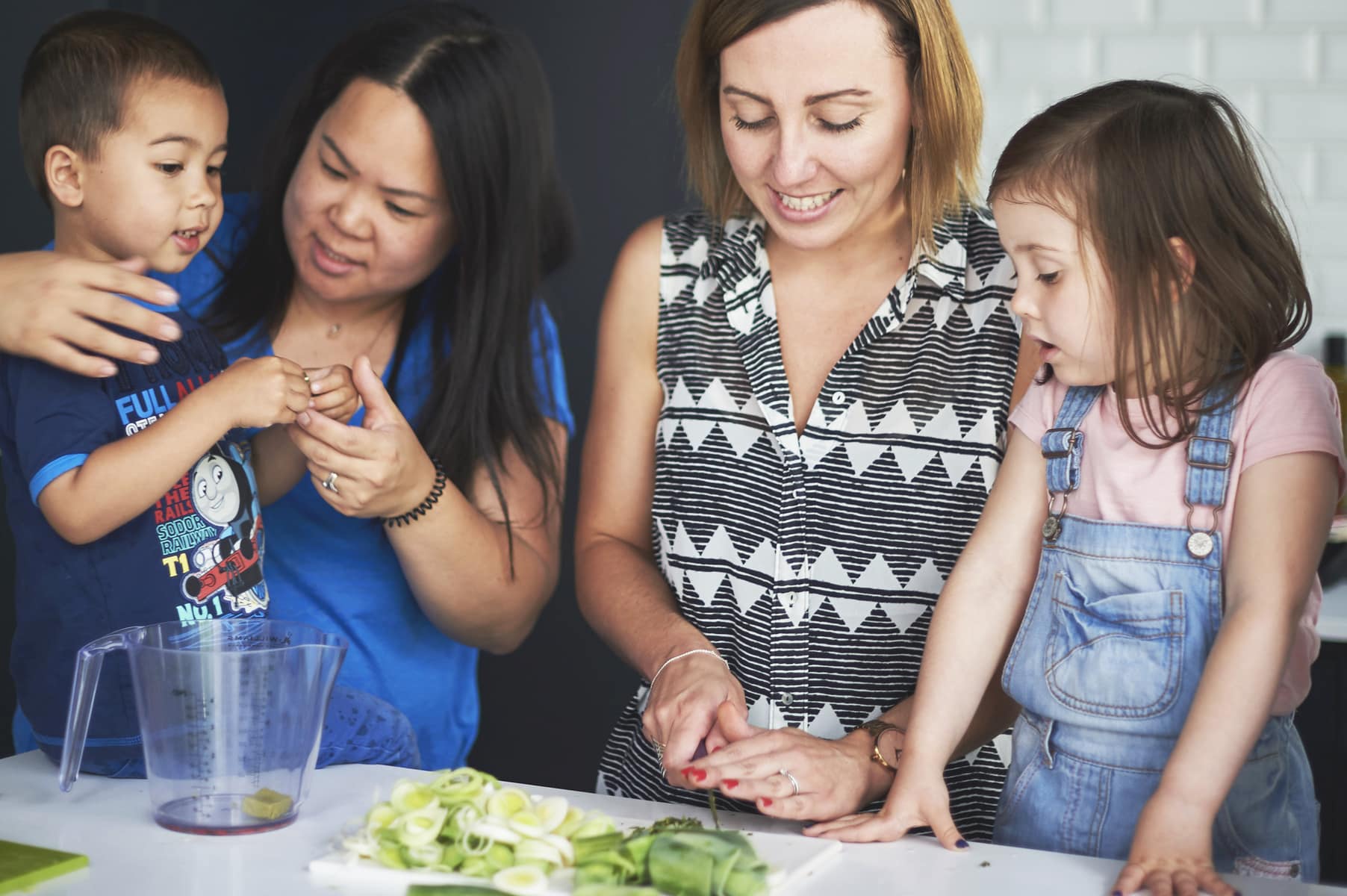 We followed the on-screen instructions which started off with us browning the onions and leeks in the cooker before adding in vegetable stock and the potatoes. Once everything was in we simply let the Cook4Me do its job and it really did take 10 minutes. Amazing!
I really enjoyed learning to use the Cook4Me at the event. It's so easy to use – even for people who aren't particularly confident in the kitchen. You simply follow the step-by-step instructions and you really can't go wrong.
I had a great day at the Tefal event and they very kindly provided us with a Cook4Me to try out at home which I couldn't wait to use.
The Cook4Me features:
50 built-in recipes
6-litre capacity which cooks for up to 6 people
5 cooking settings: pressure cook, steam, brown, simmer and reheat
Timer
LCD Control panel
Once we received our cooker, I decided to cook Chicken Tikka Masala one weekend. We all love a good curry in our house so it was a perfect choice. Usually, this can take me over an hour to prepare and cook but the Cook4Me stated it would take 10 minutes to prepare and just 3 minutes to cook. The smell coming from the Cook4Me whilst the curry was cooking was so good that the boys kept asking me what we were having for dinner! The curry went down very well and the boys at every last mouthful.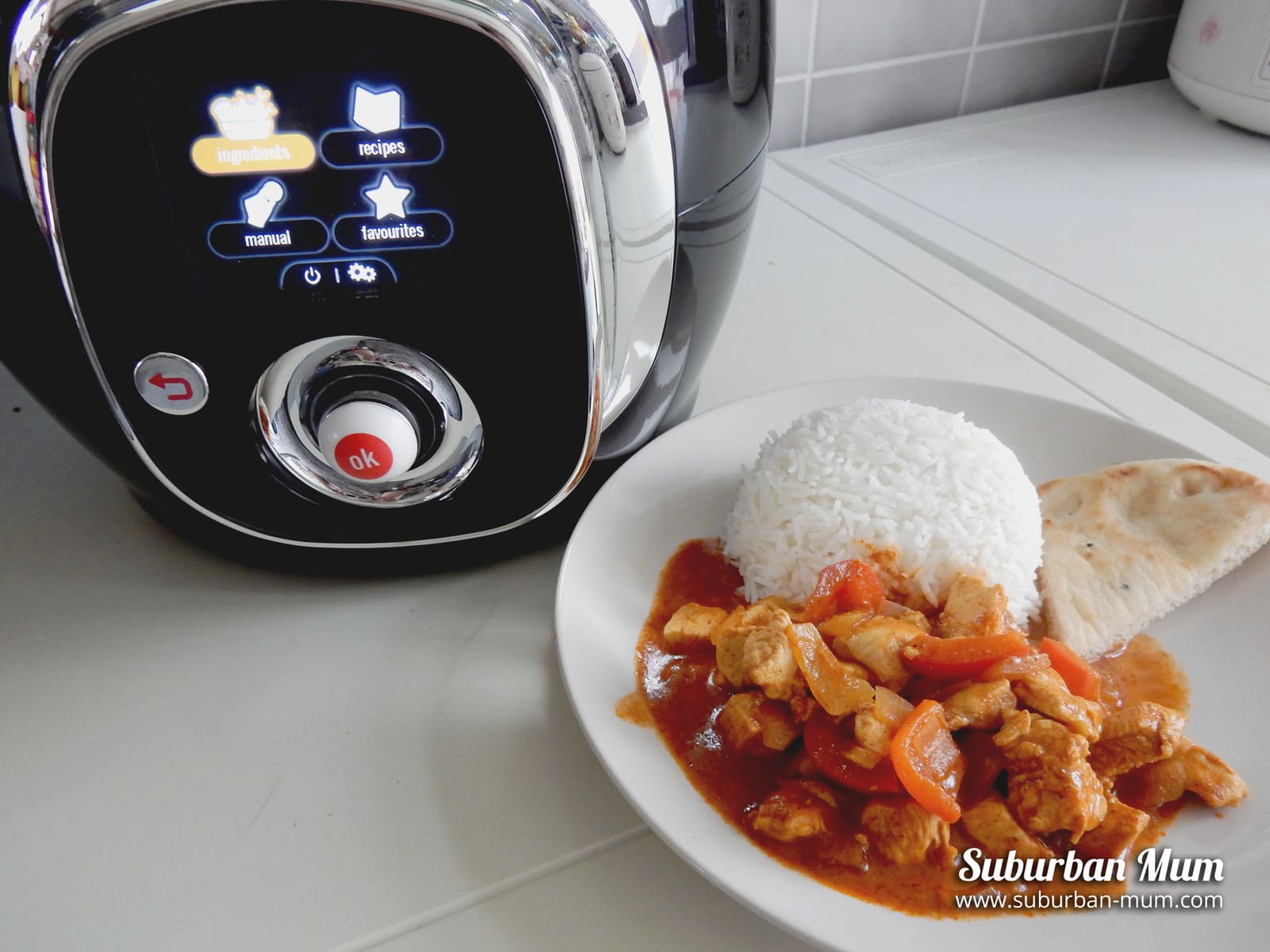 I also cooked Dahl and a Vegetable Curry one day during the week last week and because it was so quick to do I was able to cook them one after the other.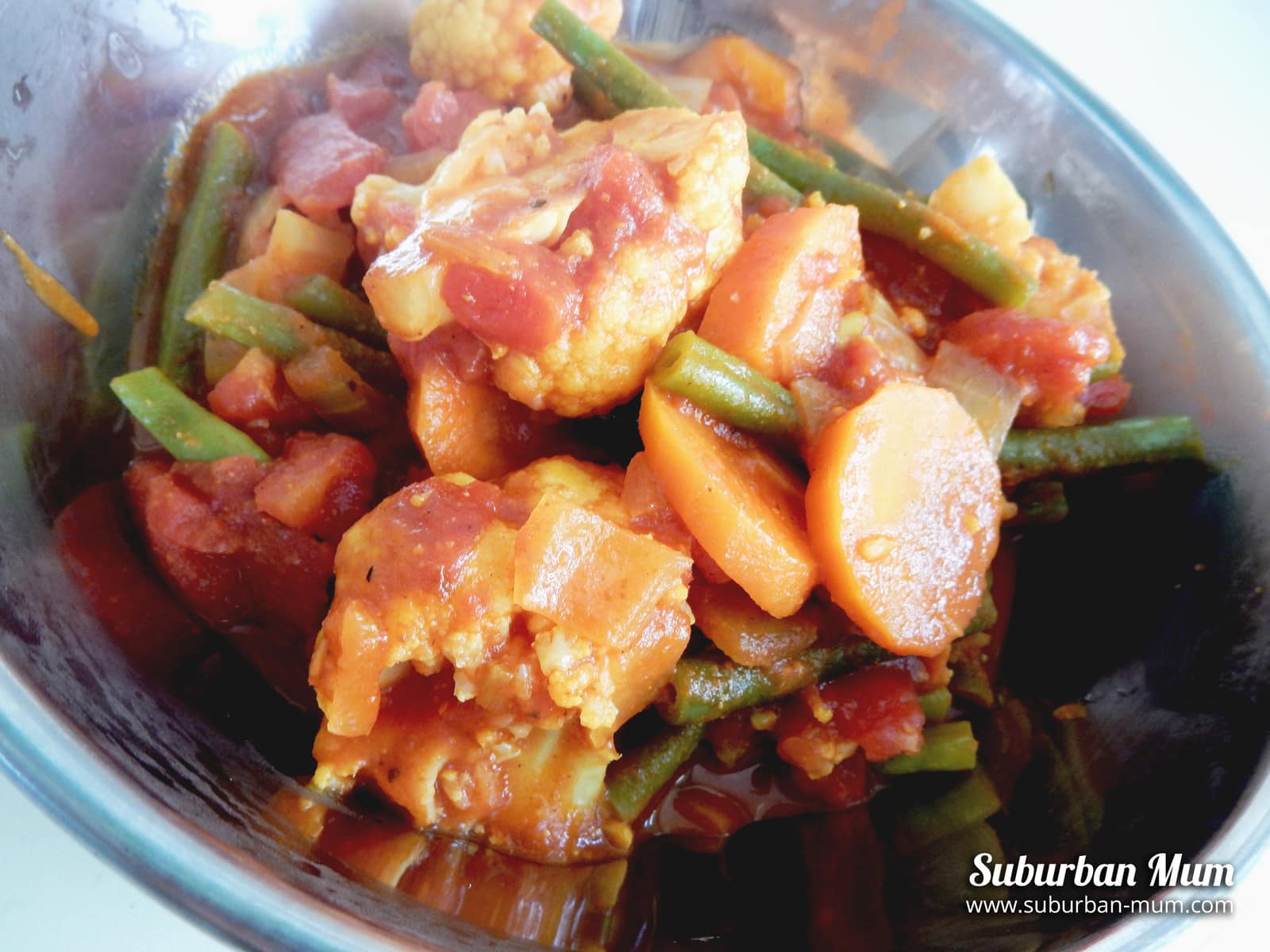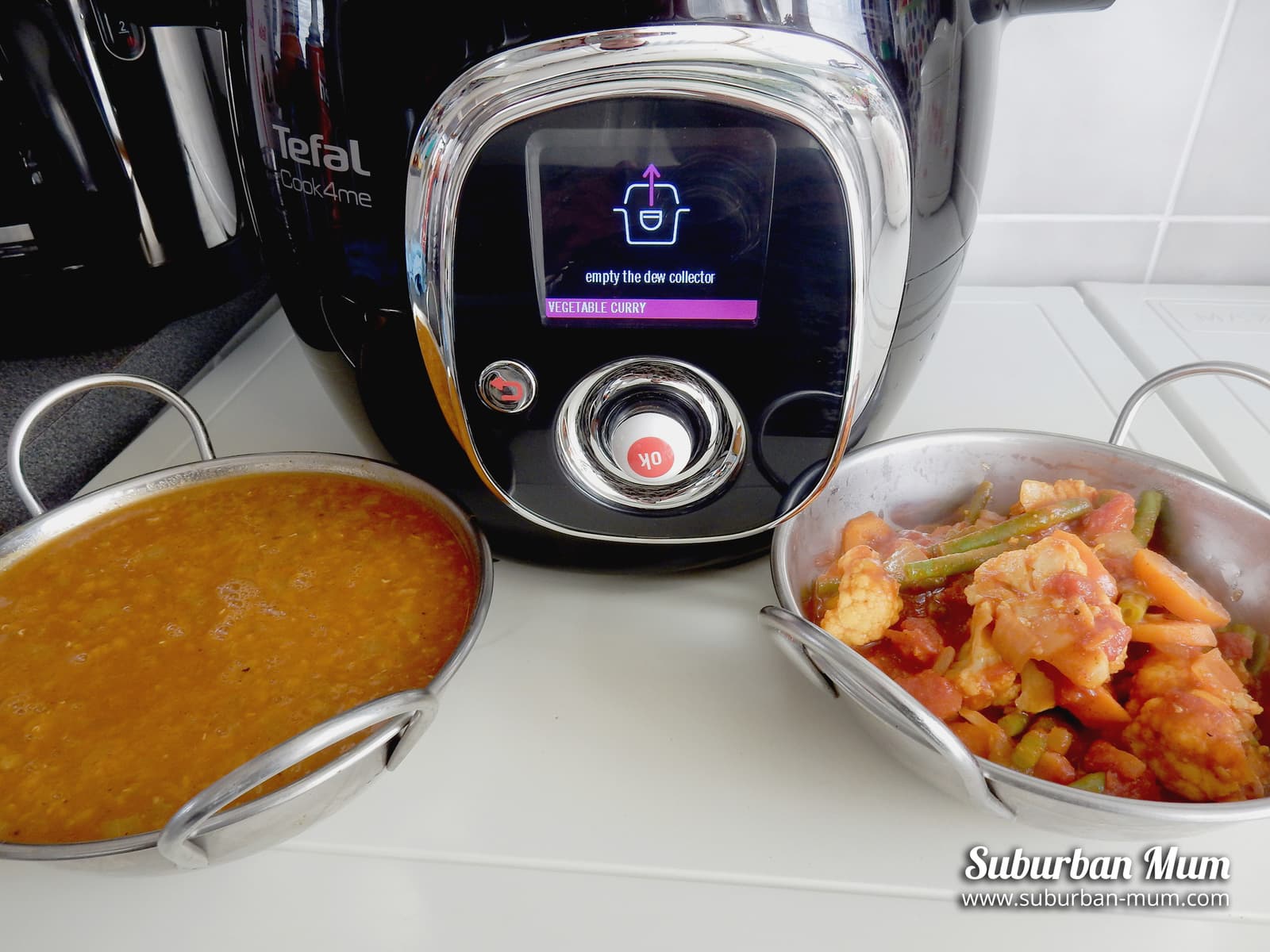 I have loved using the Cook4Me so far, we have quite a small kitchen though and it does take up quite a bit of space. I think only time will tell if it will remain sitting on our worktop and be something we continue to use rather than something that comes out every now and then. So far, it has given our family some new meals to try and most importantly, I have been able to knock up these meals with minimum fuss and time.
I love the fact you can cook everything in one pot. Not only is this easy to do but it also means there is minimal washing up too. I can see myself adjusting some of my own recipes for the Cook4Me and although we have yet to cook anything from the Desserts sections I have no doubt that they will also go down a treat with the family too.
Here's a video of my thoughts on the Cook4Me as well as a short video of our day.
Pin it for later: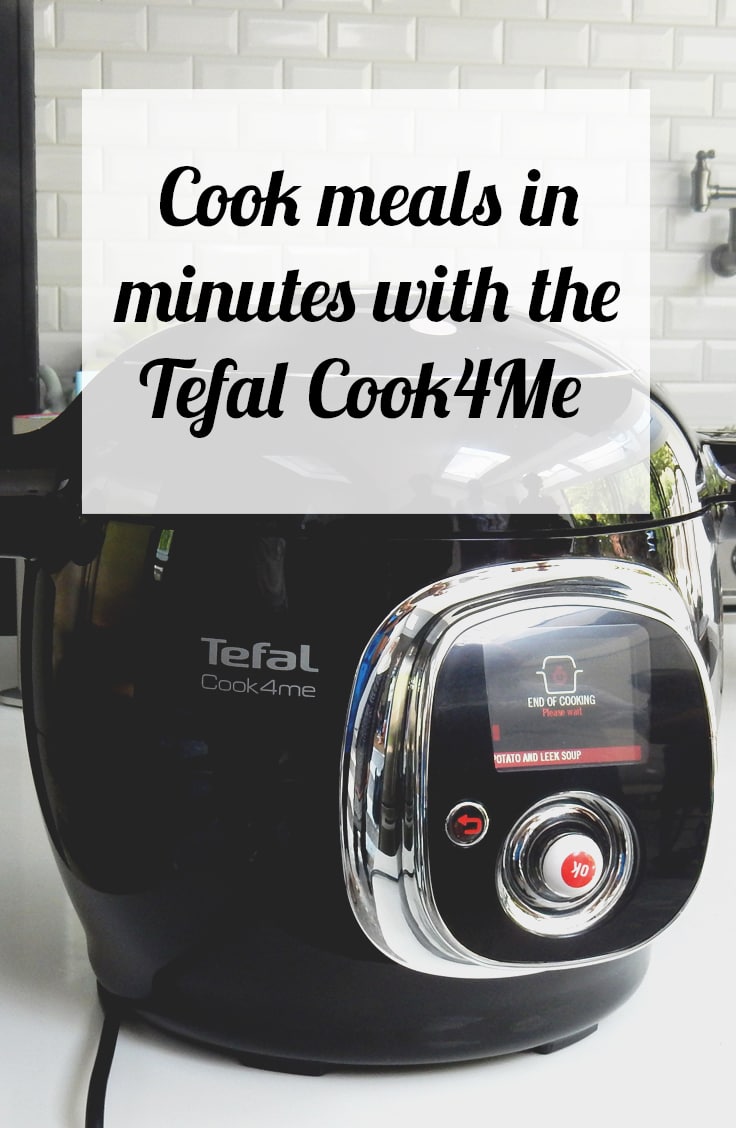 *We were sent a Tefal Cook4Me in exchange for this post.