A good night's sleep is essential for everyone. We need to rest and recharge our batteries after a demanding day of work and/or looking after the kids. However, as parents, this is not always possible. Kids can often be unsettled throughout the night or wake up at the crack of dawn. This means that we need to ensure that whatever shut-eye we do get is the best possible quality.
I believe a good mattress is essential for this to happen.
Our existing mattress was only a year old but we were already thinking about replacing it. Both Mr H and I were waking up with a backache which is never a good sign. In addition, the mattress turned out to be softer than what we'd like too.
We'd previously looked at purchasing a memory foam mattress but found it hard to justify spending over a £1200 on one so when The Memory Foam Warehouse got in touch and offered the Zen Guru mattress for us to review, we knew we had to say yes!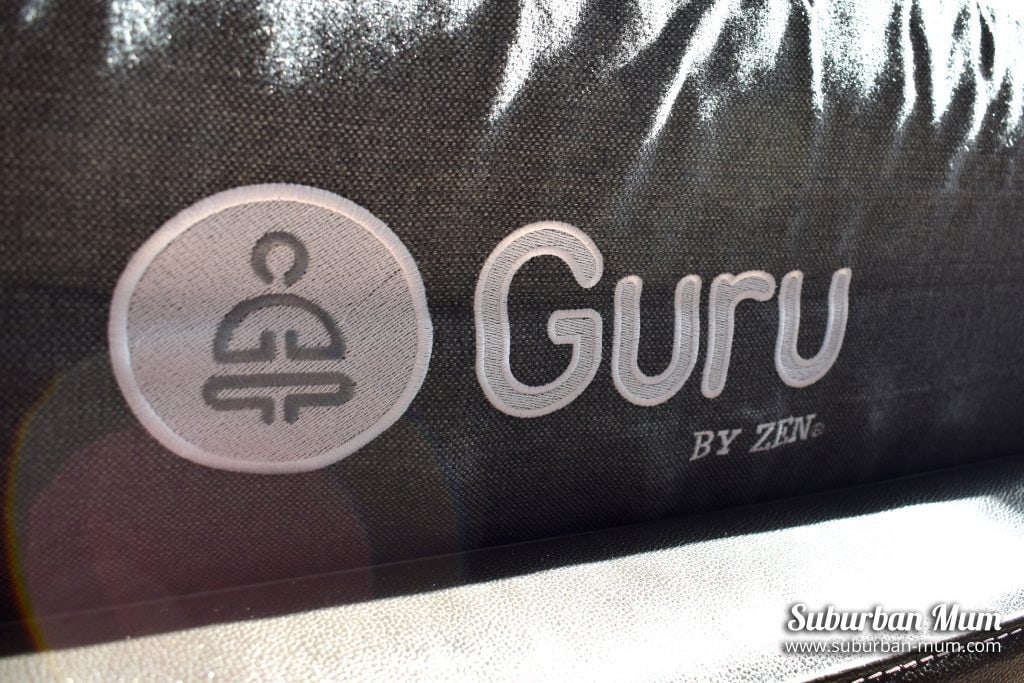 The Zen Guru
The mattress comes in three sizes; Double, King Size and Super King Size. It's 25cm deep with three different layers of foam. It also has a removable zipped cover too which is useful to take off and wash. I love the fact that they are manufactured right here in the UK and come with a 100 nights trial and a 10-year warranty.
Delivery and Unboxing
Our King Size Zen Guru Mattress arrived vacuumed packed in a box. This made moving it upstairs a lot easier than a conventional mattress. Mr H was able to use the handles on the side of the to take it upstairs with no fuss.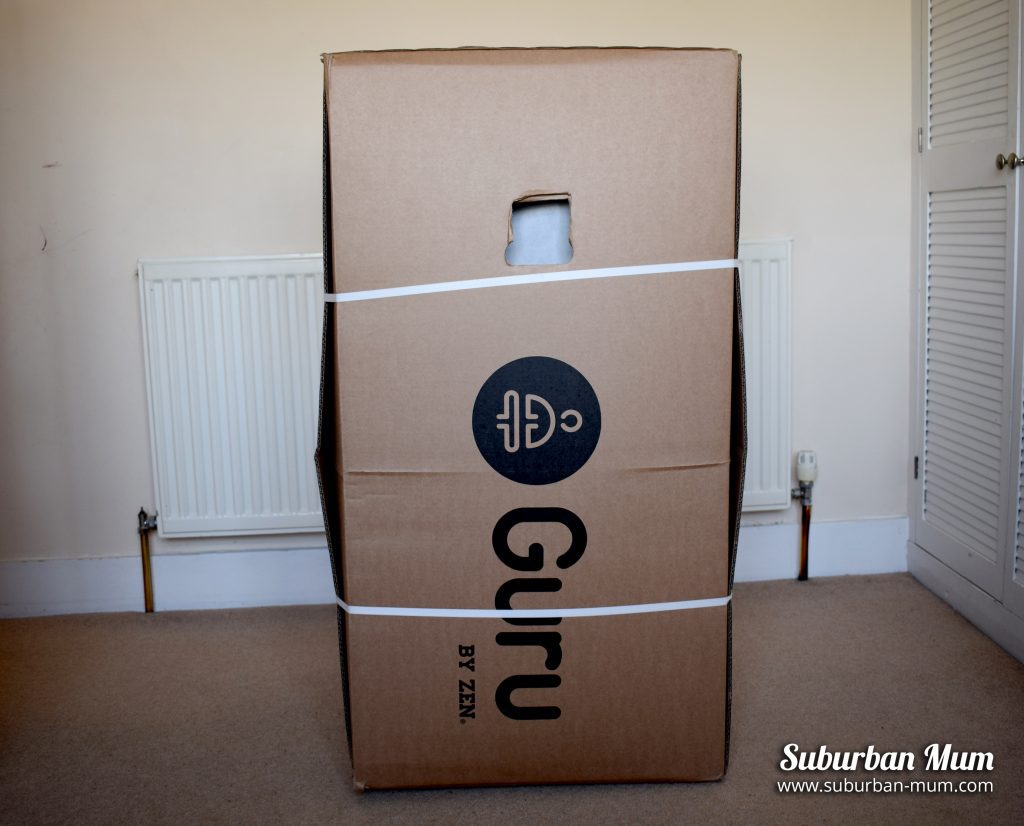 Once removed from the box, the mattress needs unrolling before using the handy cutter provided to remove the plastic. As soon as you do this, the mattress magically expands which is rather satisfying to see. (check out my video to see this part in action!)
It took less than 10 minutes to completely unbox, position on our bed and expand. As with most memory foam mattresses, you are advised to wait a minimum of four hours to allow the mattress to expand completely.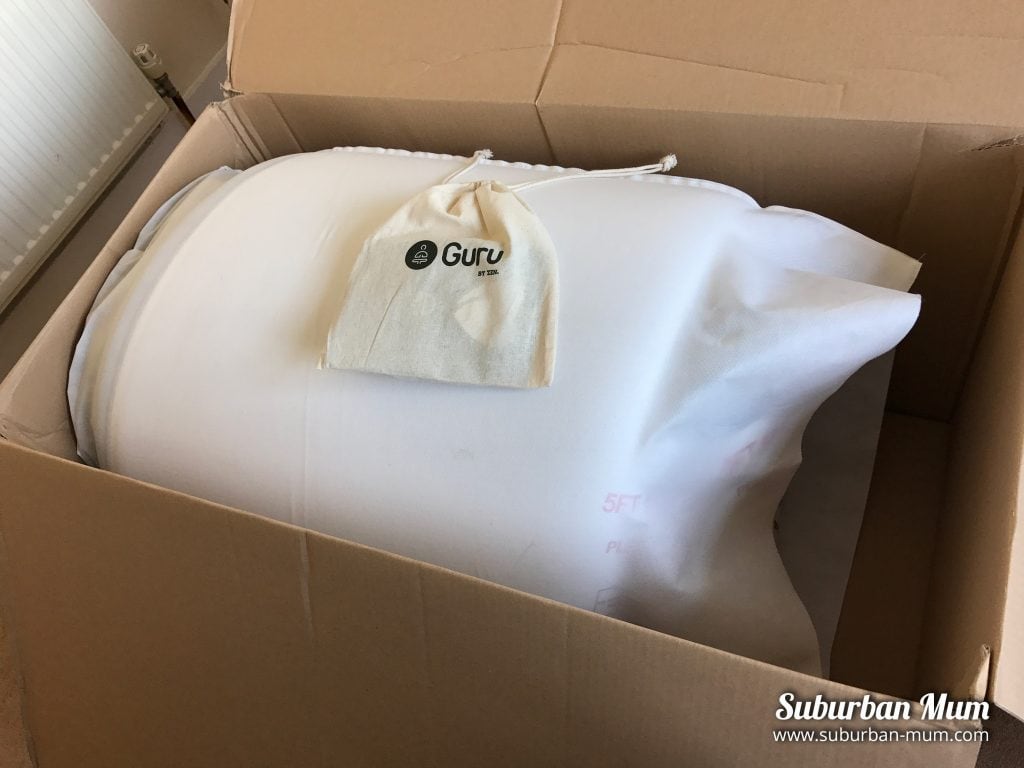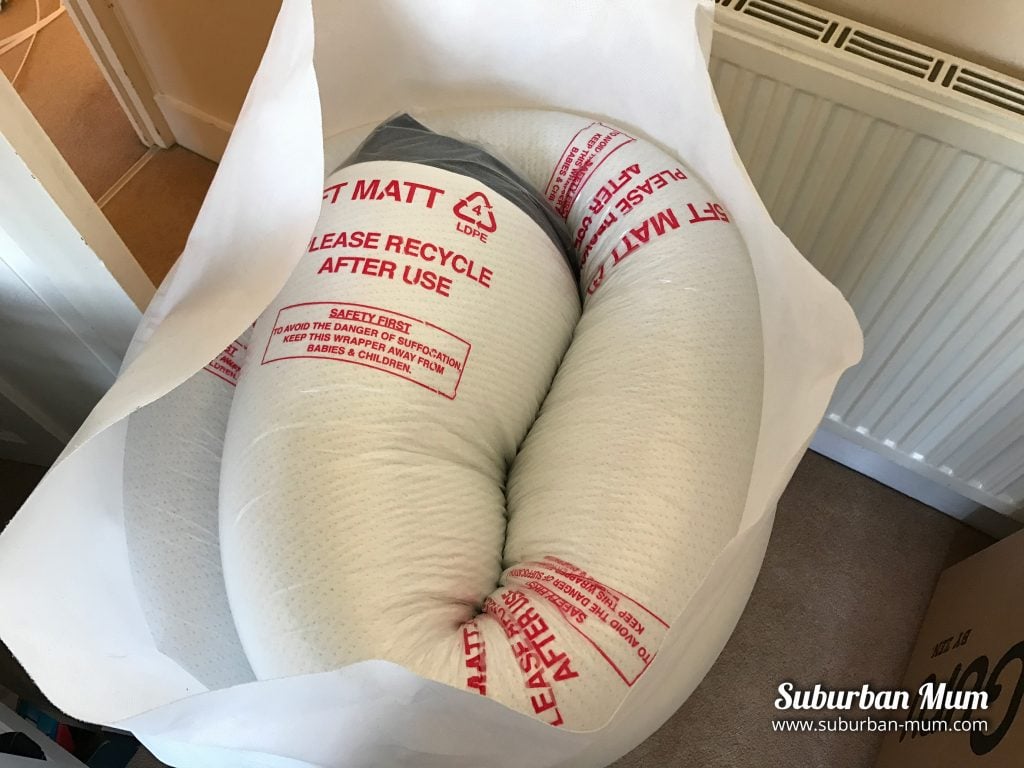 You can watch the unboxing video here:
The Memory Foam Warehouse have also provided a great step-by-step instruction on how to perfectly unroll the Zen Guru – it's worth taking a look.
Our thoughts
Once the mattress was unboxed and on our bed, the first thing the boys did was jump on it to test it out for us! I don't think we've ever been so excited to go to bed before but both Mr H and I couldn't wait to test out the mattress.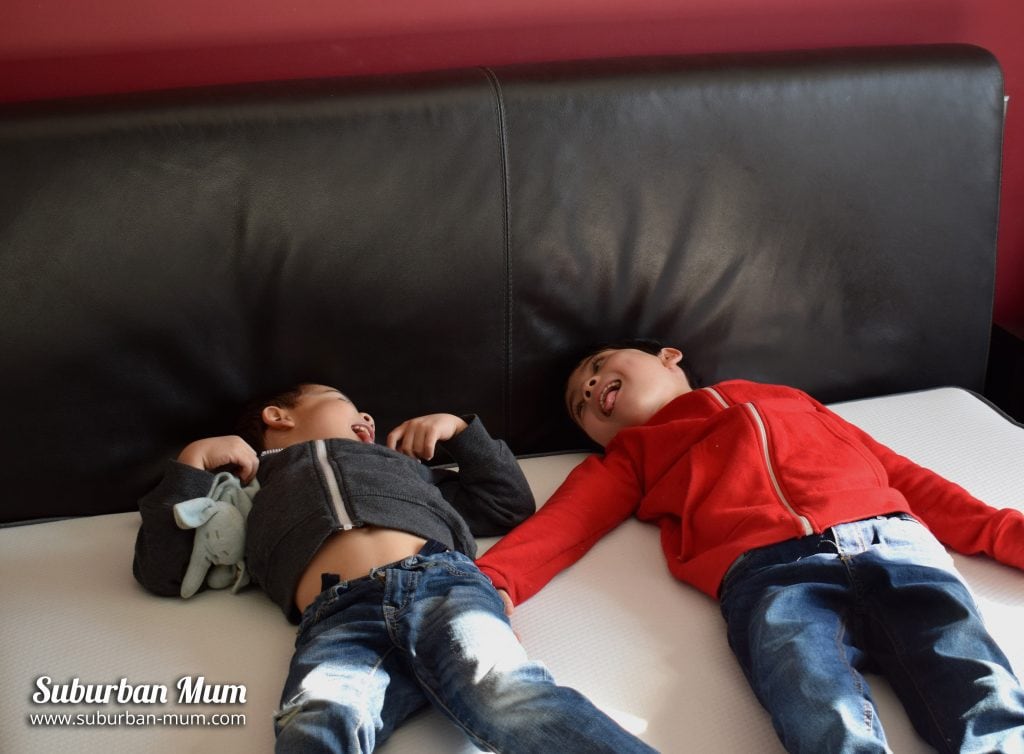 The first thing we noticed was that the mattress had a slight odour. It's not unpleasant but I think this is to be expected as the mattress if made of foam. I left our windows open to air it out initially and smell has gradually faded.
Good support for backs
After our first night's sleep, both Mr H and I woke up and noticed that there was no backache! Proof that the mattress was giving us the support we needed. The Zen Guru is really comfortable and unlike conventional mattresses, you don't get the annoying noise that comes with having springs either. Another great plus is that there is little to no movement felt when your partner is moving around in bed.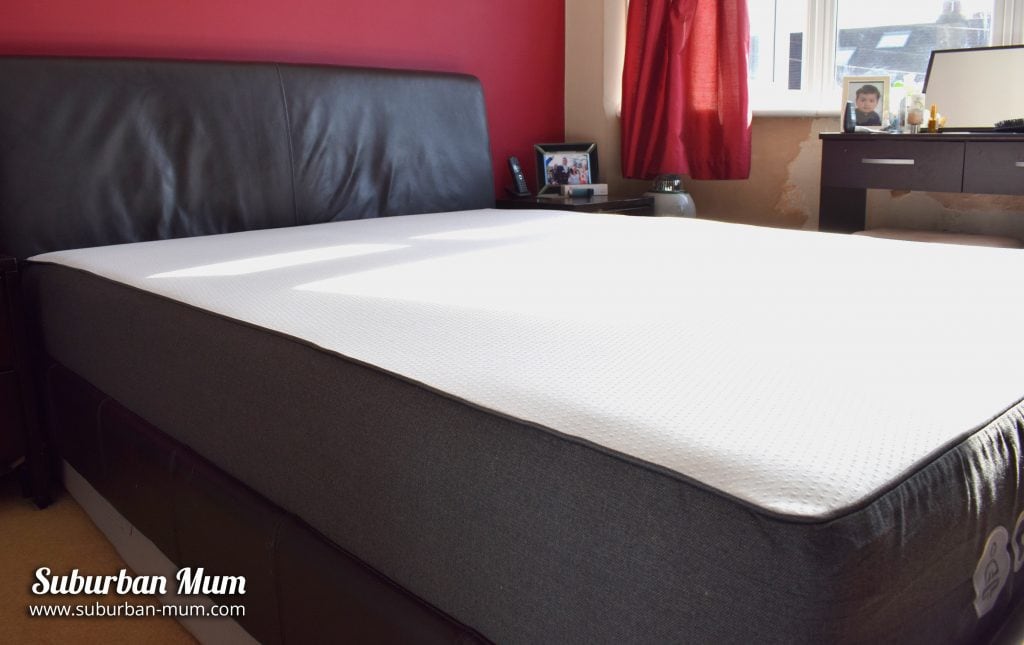 Mr H is a relatively light sleeper but since we've had the Zen Guru he's been waking up less and has noticed a definite improvement in his quality of sleep which is fantastic.
The mattress is currently only available in one firmness which is classed as Medium, I was a little concerned about this to begin with, as we prefer our mattresses to be firm but thankfully we've not found the firmness an issue at all.
If you are looking to replace your mattress I would highly recommend the Zen Guru. We've had it for almost two months now and still look forward to going to bed, it has provided great support and comfort for our back. It's reduced the aches and pains we were getting from our previous mattress and as mentioned above, we are sleeping more soundly too.
The Zen Guru mattress is very reasonably priced and prices start from £499 for a Double. It also works out to be around £50 cheaper than it's competitors too and if you are at all hesitant you can try the mattress out on a 100-night trial.
Are you ready for a good night's sleep with the Zen Guru?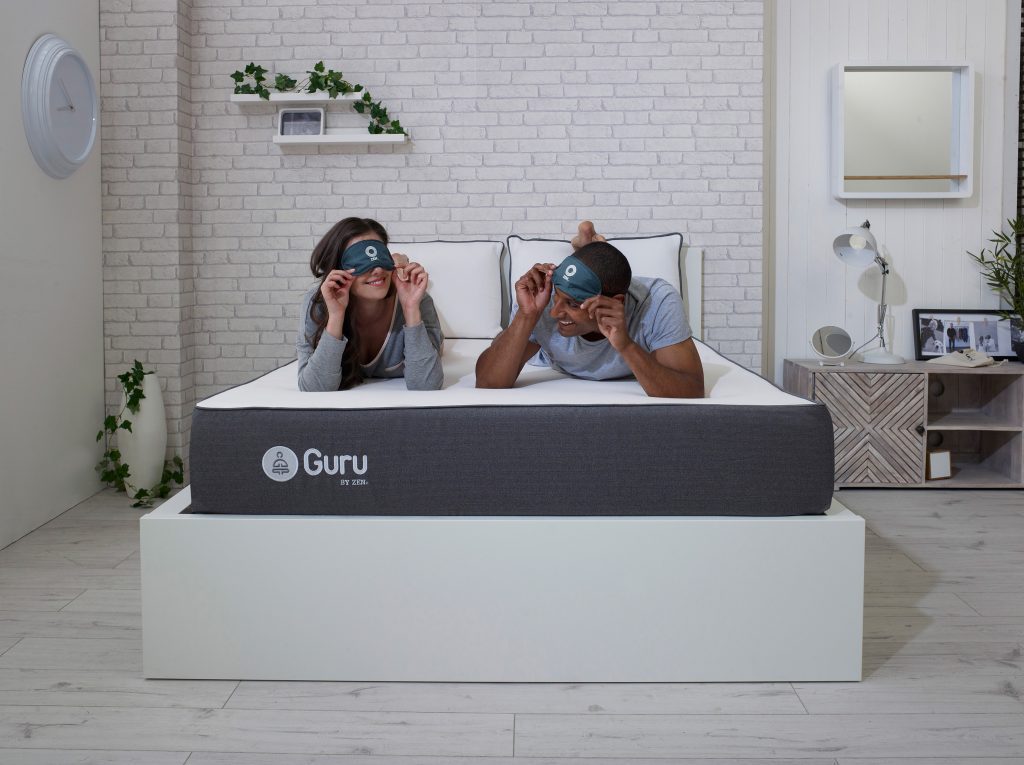 *We received the Zen Guru mattress for the purpose of this review. All opinions are honest and my own.