Summer is just around the corner (hopefully!), which means I will encourage my boys to spend as much time outdoors as possible. We are fortunate enough to have a decent-sized garden where they can play. We've had our fair share of outdoor toys from sandpits and water tables to trampolines.
10 best outdoor toys for kids
Here are some of the best outdoor toys for kids to keep them entertained (whether in your garden or the park) when the weather's nice.
Smart Ball
£8.95
Suitable for age 6+, requires 2xLR44 batteries (included)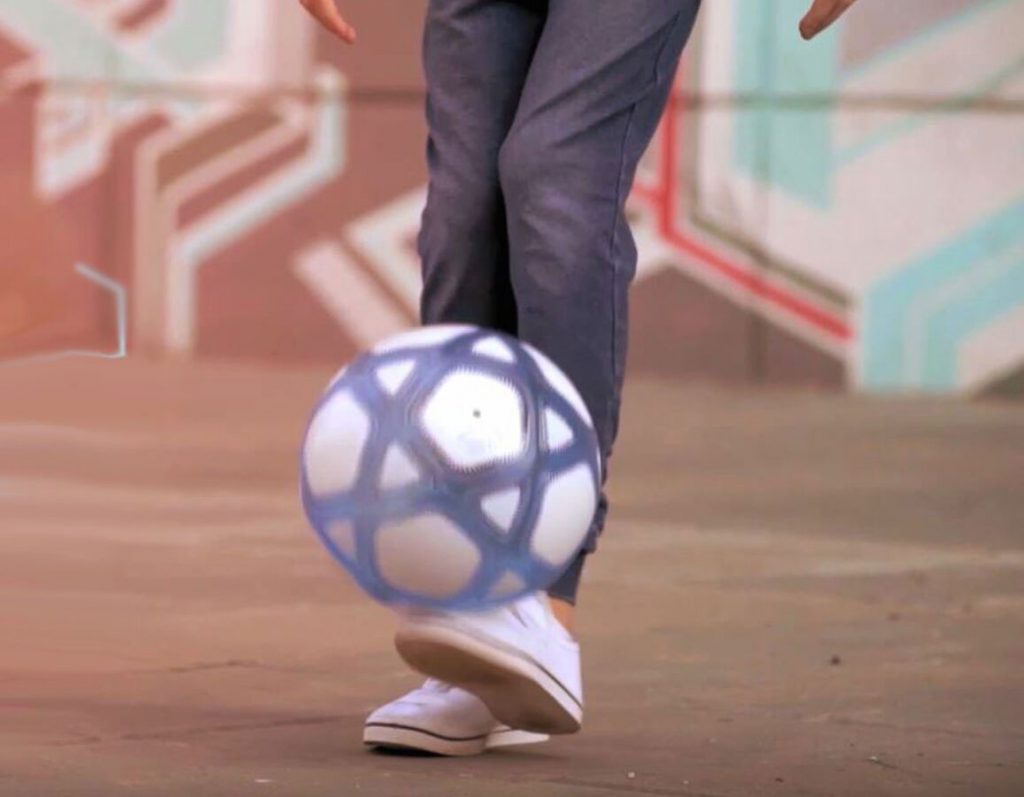 The boys have this ball, and it's great for improving your football skills, counting how many keepy uppys you can do. Each time the Smart Ball touches your body, it will count and light up. Smart Ball encourages you to keep going by counting up to 100 with noises and words.
---
Sonic Booma Boomerang
£12.95
Suitable for age 8+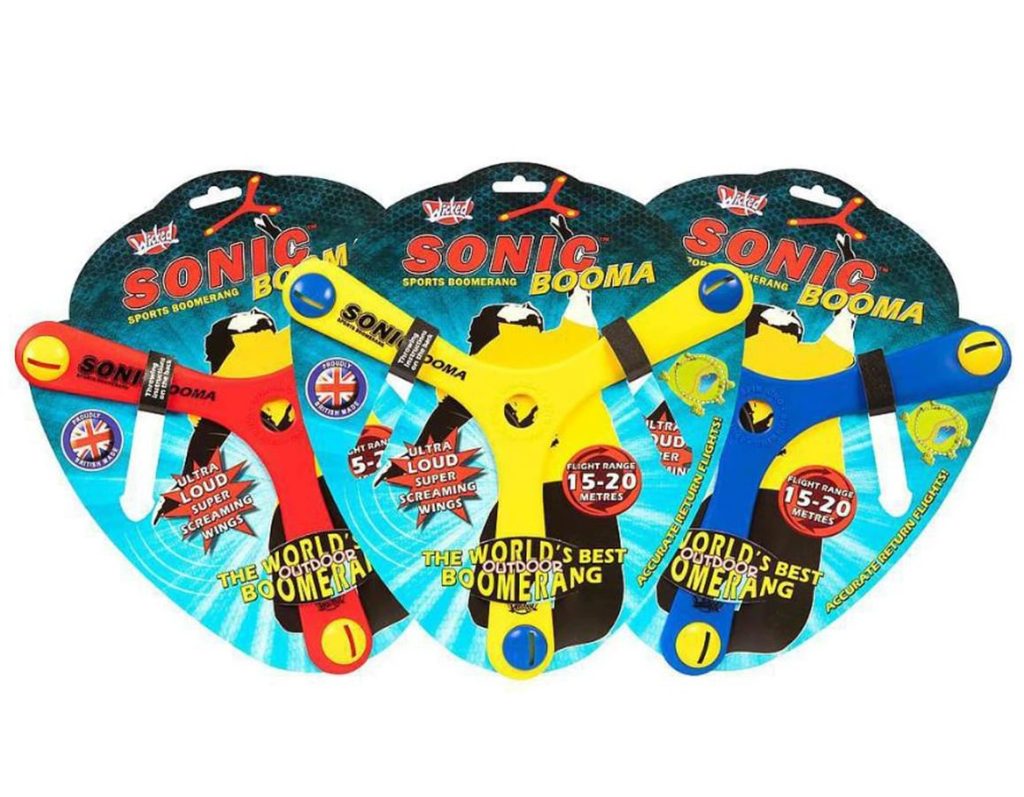 Hours of fun to be had with this boomerang which has an astonishing range of 15-20 metres. It's wings makes a whistling sound when it soars – do y ou have what it takes to become a Booma master?
Buy the Sonic Booma Boomerang here
---
Giant Bubble Set
£10.00
Suitable for age 6+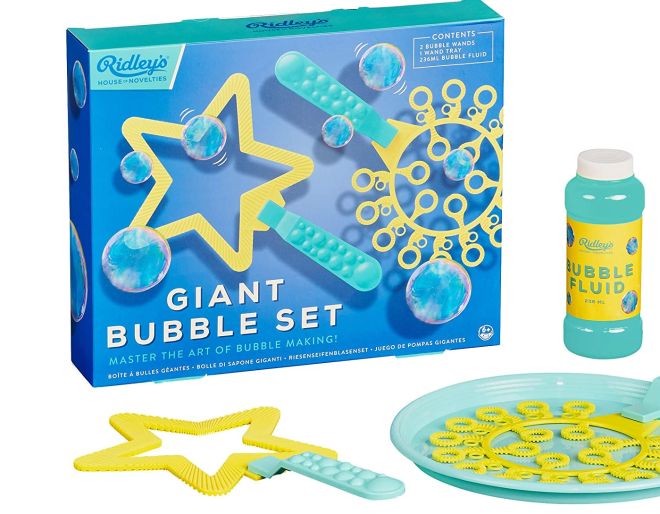 Everyone loves bubbles – my two boys are no exception. This giant bubble set comes with everything you need to create different types of bubbles with two different wands. Great fun for both younger and older kids.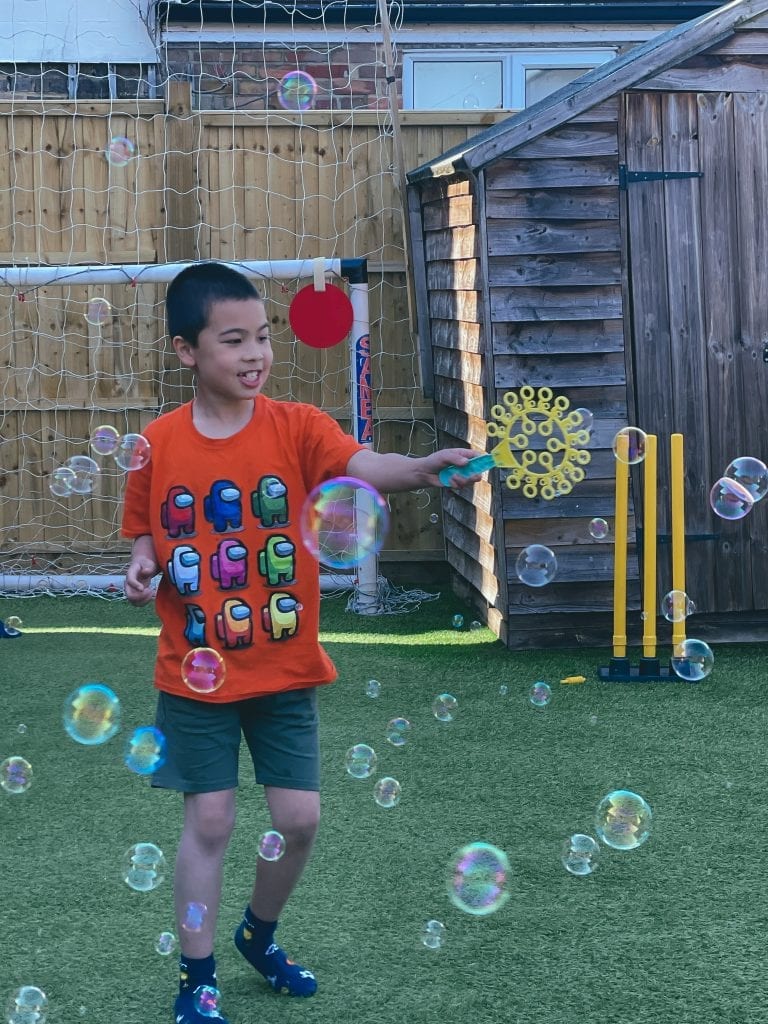 ---
UKick
£10.95
Suitable for age 3+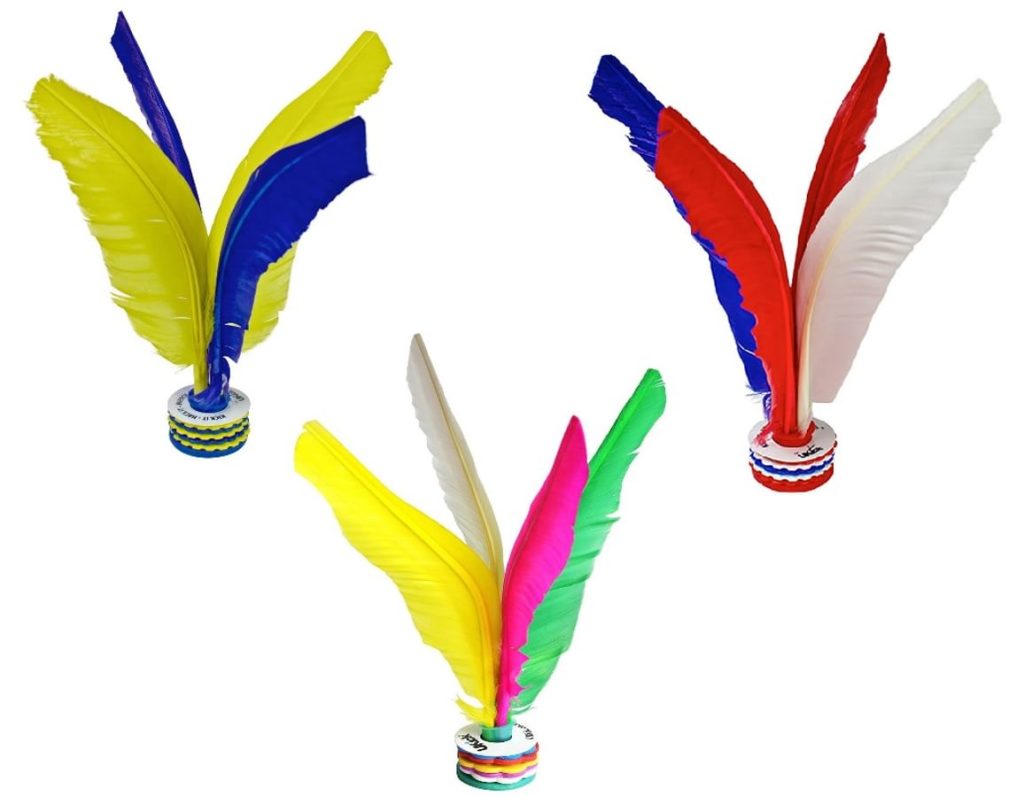 Ukick is a mix of badminton and street football. The object of the game is to keep the UKick off the ground for as long as you can – whether that's using your hands or feet. Play by yourself or with friends.
---
Jump Rocket
£17.95
Suitable for age 4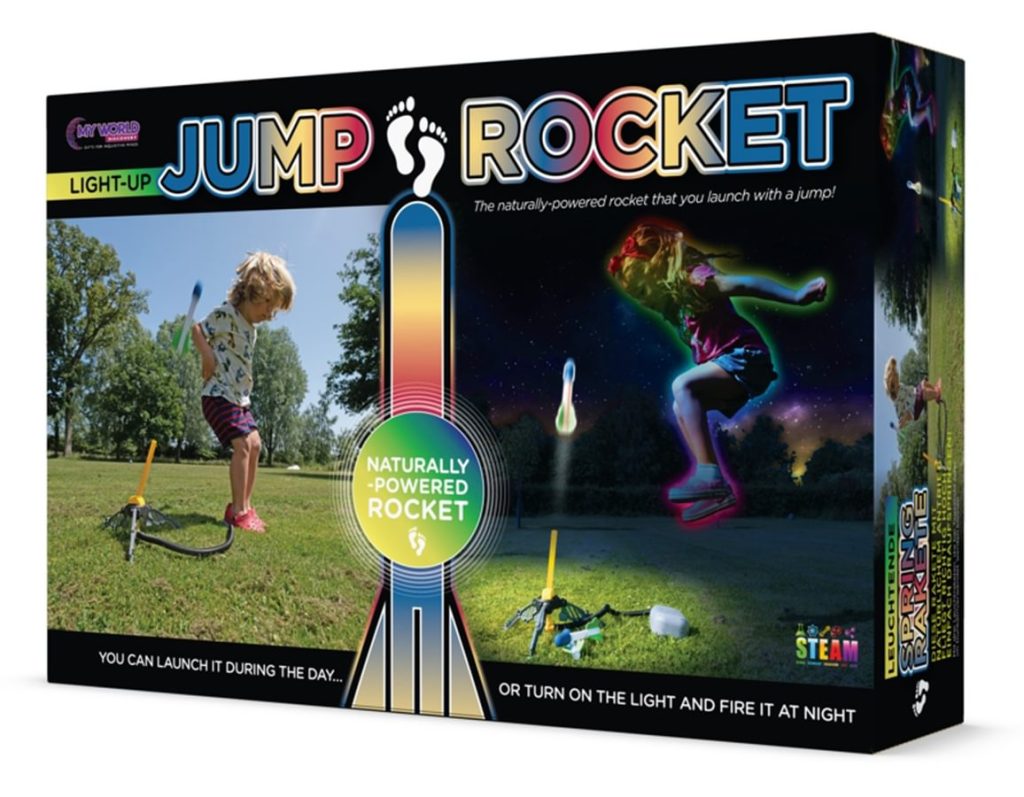 See how high you can launch the Jump Rocket! This is great for taking to the park, we've tried it in the garden, but the rocket launch can be unpredictable so a big open area is best. The set comes with three lightweight rockets and the launcher with a launch pad that you jump on to launch the rocket.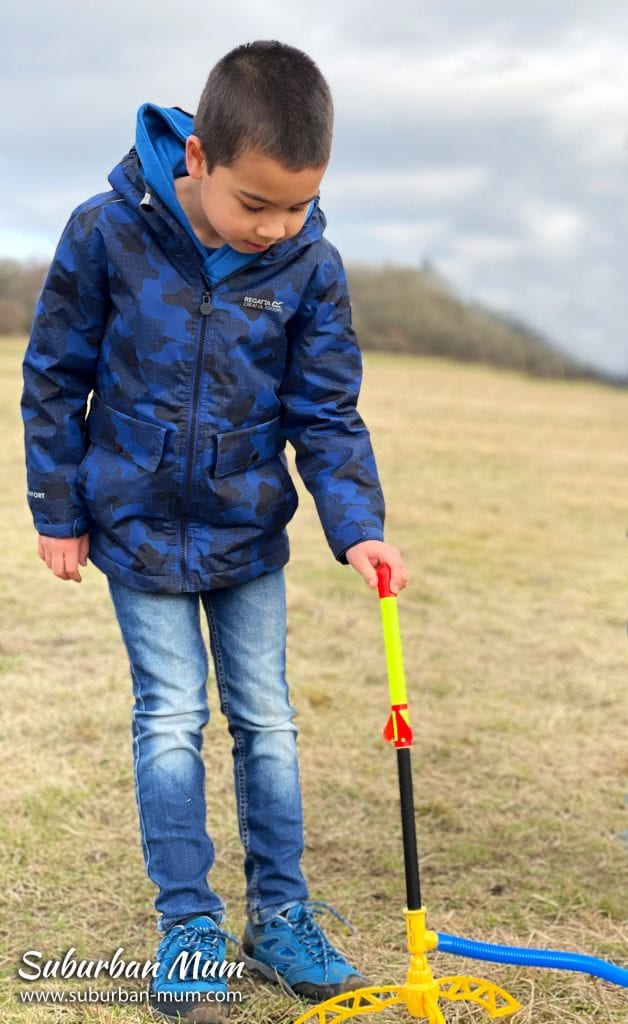 ---
Jumbo Octopus Kite
£14.95
Suitable for all ages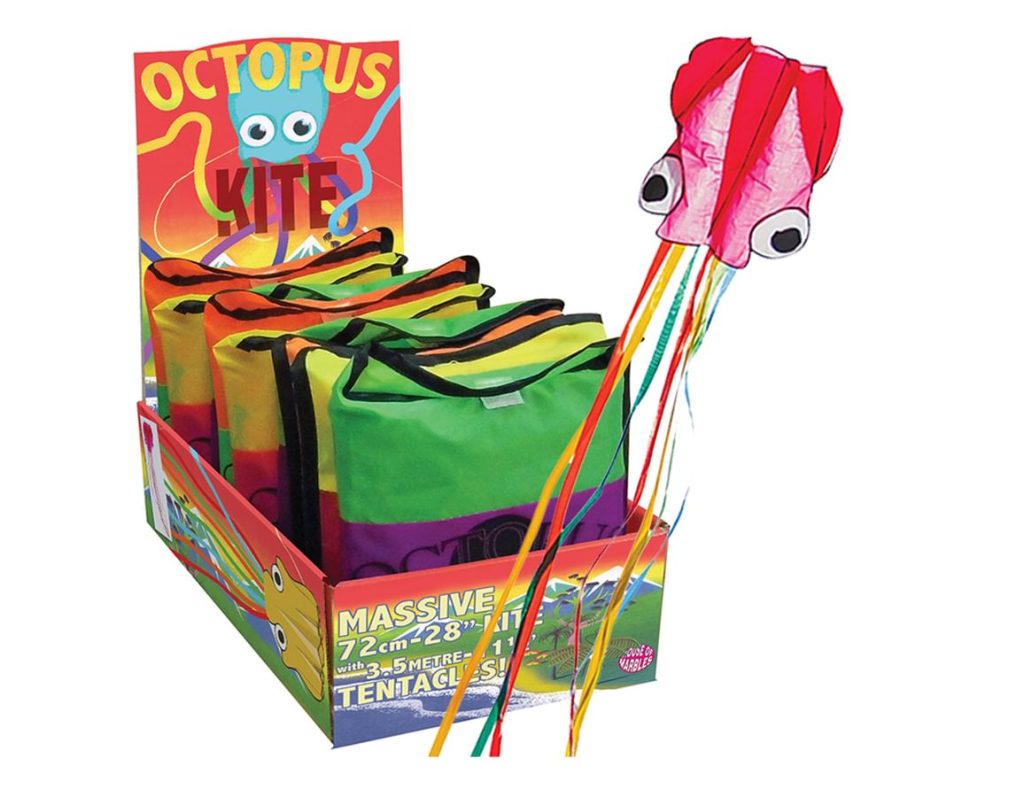 Available in three different colours, this Octopus kite is easy to fly and features an extra-long line and durable handle. Great fun for all ages and ideal for windy days in the park or on the beach.
---
Atomic Power Popper
£21.95
Suitable for age 4+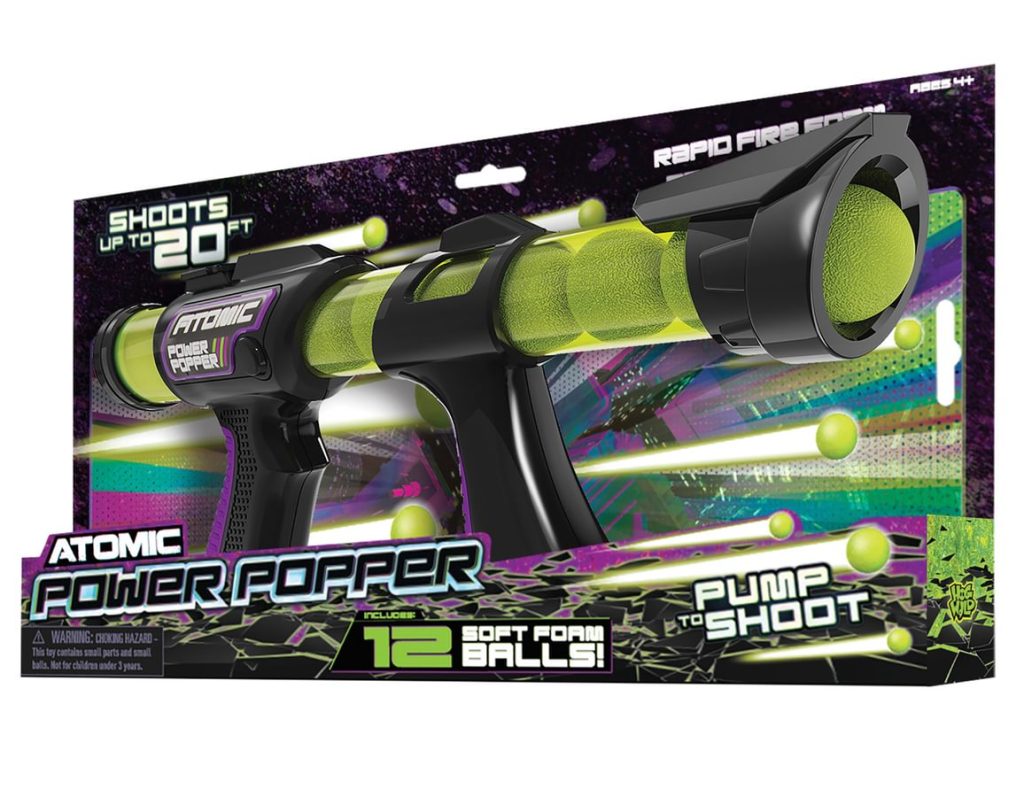 This rapid-fire power popper can shoot up to 20 feet and is easy to load and fire with a hand-pump action. Comes with 12 soft foam balls so you can shoot in quick succession. Safe for both indoor and outdoor play.
Buy the Atomic Power Popper here
---
Sureshot Crossbow
£21.95
Suitable for age 6+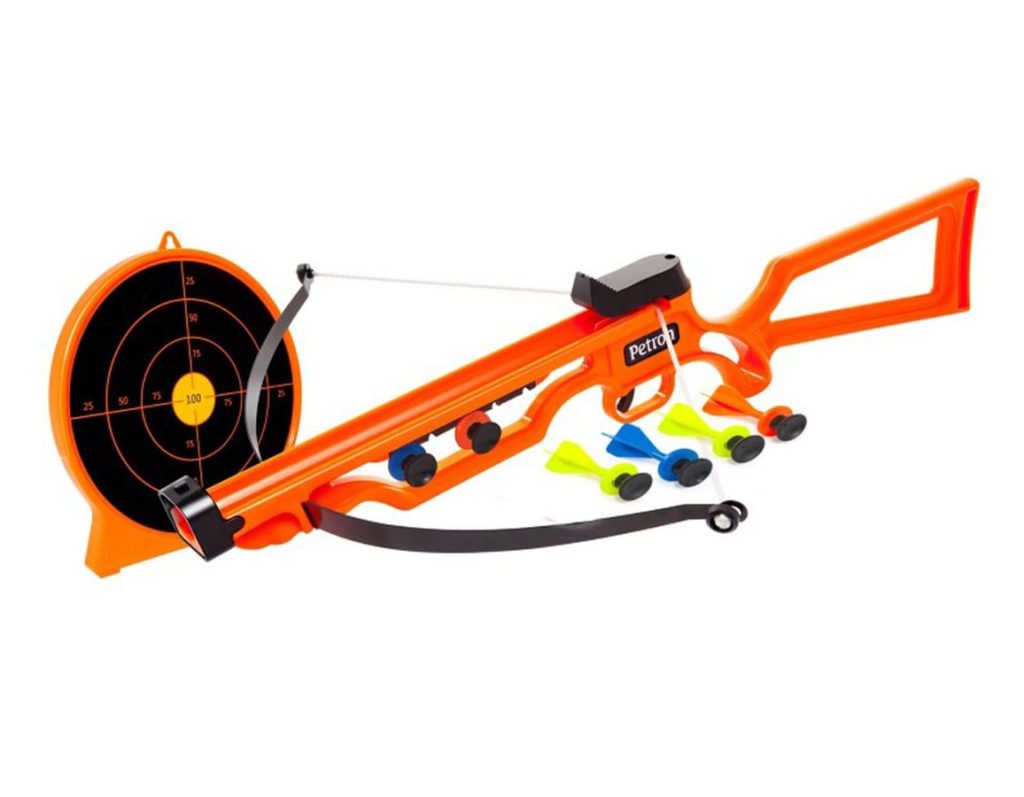 With an impressive 10-metre range, the Sureshot Crossbow features front and rear sight for maximum accuracy. To ensure an always-on-target shot, draw back the string, load up a super-safe sucker dart, align the sights, and squeeze the trigger. Comes with six darts and a 25cm target with point zones. Compete with your friends and family to see who can get the most points.
Buy the Sureshot Crossbow here
---
Wooden Crazy Golf
£44.95
Suitable for age 3+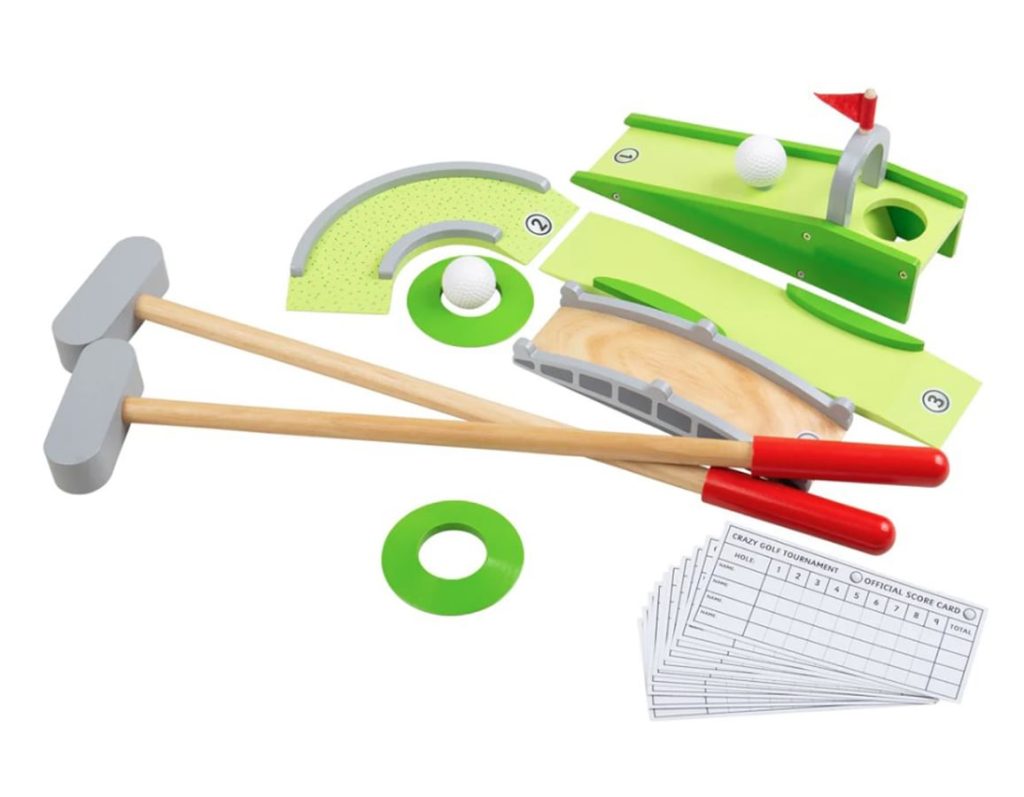 Enjoy overcoming four obstacles, including a ramp, a bridge, a bend, and a chicane. This fun set also comes with two 60cm wooden clubs that are specially made for tiny hands and two golf balls. Great for improving dexterity and coordination.
Buy the Wooden Crazy Golf here
---
Spinning Zzzopa Ball
£8.95
Suitable for kids age 3+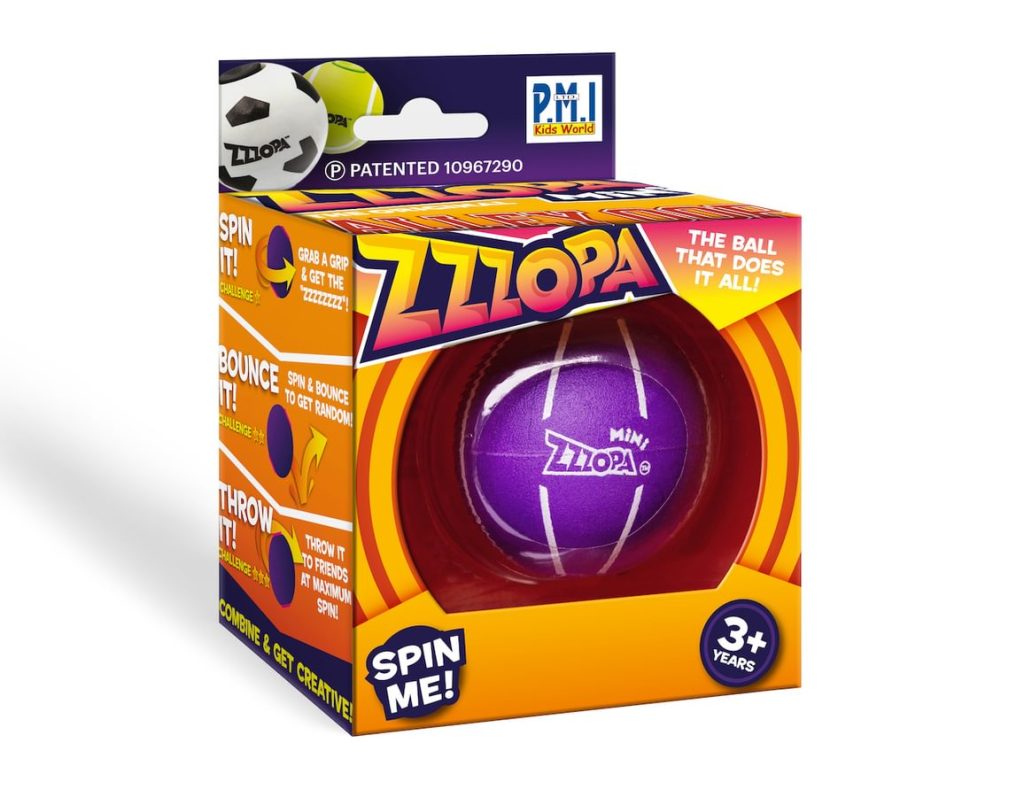 Spin the Zzzopa ball with your fingertips at speed, it's the ideal spherical fidget spinner for fidgety hands. Learn tricks and spinning stunts to impress your friends.
Buy the Spinning Zzzopa Ball here
---
Win a £50 Wicked Uncle Gift Card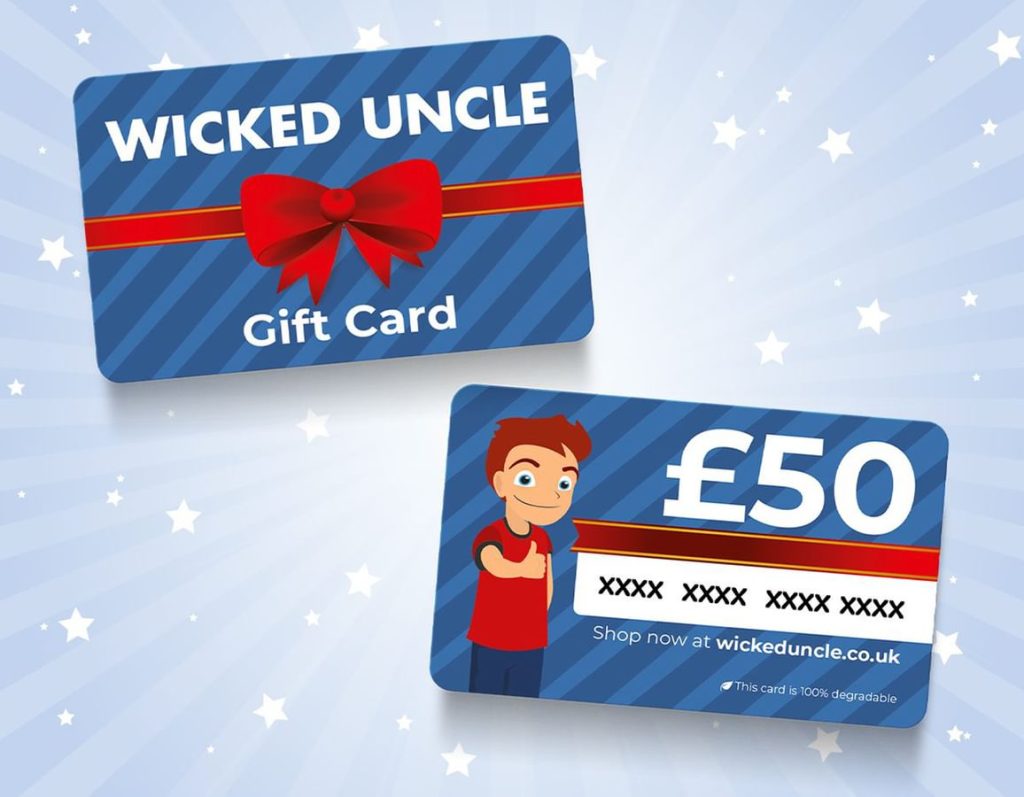 Wicked Uncle is an online toy shop with a difference. Not only do they stock some unusual toys that you may not have seen elsewhere, they can also giftwrap your item of choice and send them direct to the recipient along with a handwritten birthday card. Something that will save you  time and hassle.
The website aims to make gift buying for children a painless process and you can easily filter down by gender, age or category. It's great if you are unsure what toys are popular for a certain age as there are plenty of suggestions.
To be in with a chance of winning a £50 Wicked Uncle gift card, please enter via the Gleam widget below.
Good luck!
Win a £50 Wicked Uncle Gift Card

Terms & Conditions
The closing date is 23.59pm Saturday 18 May 2023
The prize is 1 x £50 Wicked Uncle giftcard
There is no cash alternative
This prize will be provided by Wicked Uncle
This competition is open to residents of the UK aged 18 and over only
Entrants must log in via Gleam widget
All entries will be verified
The winner will be chosen at random using the widget and will be notified
Wicked Uncle will endeavour to post the prize ASAP, but please allow up to 28 days
You might also like: