Mother's Day is for expressing your love for that special someone who loves you more than anyone on the planet. It is a time for saying thanks for always being there and for always encouraging you throughout all the trials of your life. Because Mother's Day is a time when a single gift can bring back years of memories and tears of love, the best gifts are personalized. After all, few mothers actually want the gift. What they want are more memories. That is what mothers cherish.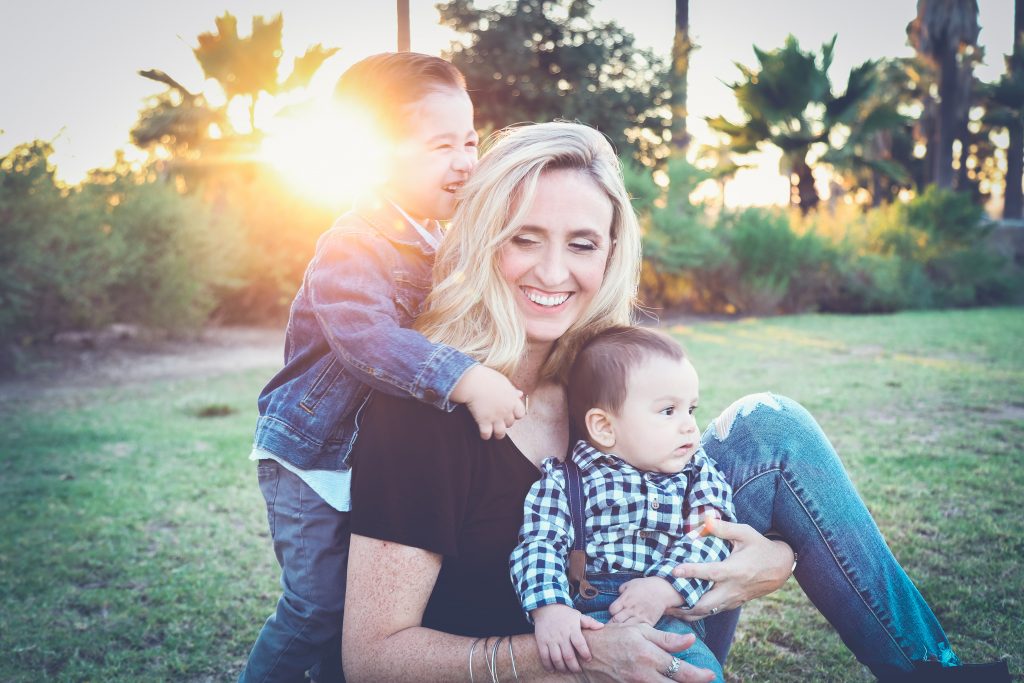 Custom coffee mug
For your upcoming Mother's Day, there are few better gifts than a custom coffee mug. First and foremost, these mugs are great for drinking coffee, tea, or hot chocolate. The fact that they can be personalized with your family photos or photos of grandchildren is simply an added bonus–kind of like adding a little whipped cream with your coffee.
A photo mug can be customized with any picture, including photos from your family vacation. Moreover, mugs can be designed in a variety of styles. Collages are stylish and fun, and the fluttering bumble bees around your photo are a joyful and whimsical touch.
In terms of functionality, these mugs are BPA free and dishwasher safe, making them a perfect addition to your mother's current set of mugs.
Best Mum Colorblock Wind Chime
You can make every day Mother's Day with a personalized wind chime from Colorblock. Listening to the soothing harmonies float through the air as a gentle wind passes through this wind chime is a great way to start each day. However, with just the simple addition of a favourite photo or personal message, you can transform a beautiful gift into an unforgettable one.
Our Family Wreath Birthstone Pendant
If you are looking for a gift that truly represents what Mother's Day is all about, you should consider the Birthstone Pendant by Our Family Wreath. Just imagine, every time your mother catches a glimpse of her necklace, she will be reminded of all the love and joy that motherhood brings. Additionally, because you decide where on the wreath each birthstone is placed, her necklace will be one of a kind, just like her children.
A Mother's Love Glass Frame
Photos have a unique way of reminding us of special moments in our lives. You can capture that magic with a framed photo that represents your love and gratitude for all your mother has done for you. You can then take that gift to another level with a custom glass frame that includes a laser-engraved personal message from you. She will cherish that personal message for years to come.
Heart Initial Apron
If your mom likes to cook, she is going to love this personalised apron. Made of 100-percent cotton, this apron is a one-size-fits-all canvas for your mom's most cherished memories. You can display up to five of your most funny, inspirational, and touching photos. As if all these options were not enough, you can also add up to two personalized phrases for your mother to enjoy.
Initial and Name Lantern
A nice addition to any room, this LED lantern exudes all the appeal of an antique lantern–without any of the hassle. Comprised of stainless steel and wood, the gorgeous copper finish makes this lantern shine. Additionally, for added convenience, there is a built-in timer. In terms of personalizing this gift, you have the option of engraving it with a single initial or name.
Mother Daughter Gift Necklace
There is a special bond between daughters and their mothers. It is a bond that grows and changes in unexpected ways throughout the years. Few things express or capture the nature of this relationship, but this gift necklace is a beautiful representation of this bond. Available in a variety of finishes, you can buy one for your mother, or you can complete the pair by purchasing another one for yourself.
Blooming Florals Keepsake Box
Encased in a mahogany finish, this exquisite box is comprised of imported oak lined with soft felt, ensuring your mom's treasures are safe. However, what makes this keepsake box truly unique is the ability to add personal photos to the lid. Seeing the photos each time she reaches inside her box of memories gives your mom yet another special moment to cherish.
Tender Hearts Character Charm Key Ring
Adding personalized charms to your mum's key ring is a cute way to up the fun of a rather ordinary item. You can order up to six charms to represent her sons and daughters, and if you have room left over, you can add that special dog or cat. The charms are available in a variety of colors and can be engraved with any single initial.
Special Phone Case for Mother's Day
Gifts can be functional and stylish, and a specially designed smartphone case is both. Smartphones are one of the most essential things we carry everywhere today. There will be inevitable accidents that will cause scratches and dents on your phone, but you can prevent the damage with a sturdy gadget cover. You can use photos from past special events, quotes, or a monogram of her name to make the gift more thoughtful and special.
Spa Gift Box
Your mother deserves a bit of pampering this Mother's Day, and the Spa Gift Box is bursting with items designed for just that. For instance, the lavender infused soap, bath salt, and soy candle are perfectly suited for the ultimate home-spa experience. For a personal touch, you can have her name included on the lid in beautiful gold letters. Additionally, you can add a personal note letting her know how much you love her.