In case you've been living under a rock, we're currently in the midst of a heatwave and being British we do what we do best don't we? We moan when it's cold and we moan when it's hot – obviously!
Here are my top 10 tips for keeping your little ones cool at night time (these can be used for us adults too of course!)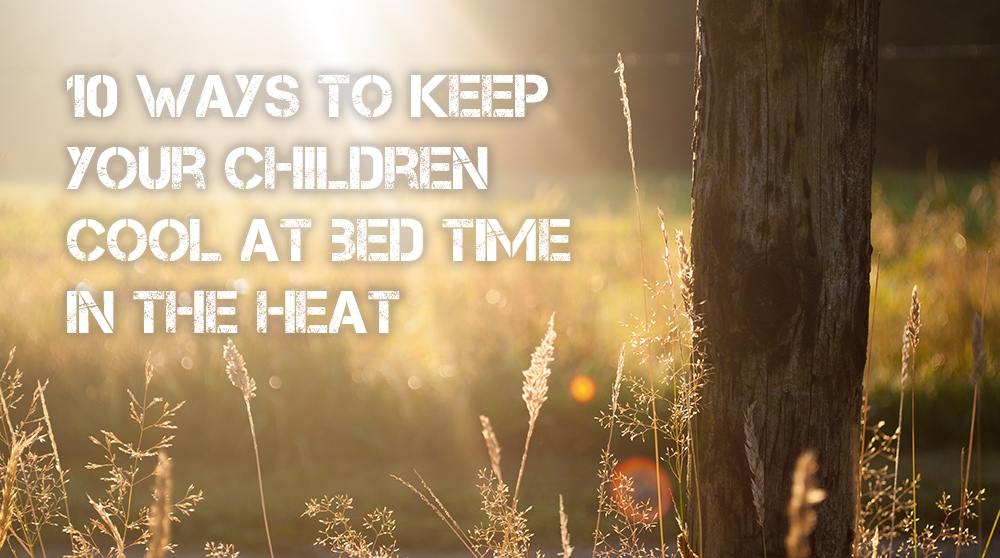 1. Air the bedroom before bedtime
Open all windows and make sure all doors are open upstairs about an hour before bedtime to try and air the bedrooms as much as possible.
2. Use a fan
I tend to have this "non-oscillating" and pointing to the middle of the room when my boys go to sleep.
3. Put an ice pack in front of your fan
No, I'm not crazy – this really works but it does take up a bit of room! If you have a pedestal fan simply wrap ice in a wet towel and secure with string on each end, suspend the ice pack in between two chairs in front of your fan and voila – it's like having your own air con! You'll also need to place a bowl underneath the towel though to catch the melted ice.
4. Remove duvet and use the duvet cover
If your children don't like sleeping without any bedding as mine do and they don't want to use a blanket that doesn't "match" their bedsheets simply remove the duvet and let them use the cover- everybody's happy! (well if you call not being able to sleep in the heat happy that is) You can also then refer to the point below
5. Put sheets in the freezer (30 mins before bedtime)
I know it sounds weird but trust me –  try it! It's amazing and instantly cools you down.
6. Tepid bath
According to research a tepid bath that is slightly lower than your body temperature is the best way to cool you down gradually.
7. Cotton clothing
If your children can bear to have any clothes on (mine have been going to bed in just pants and nappy) – cotton is the choice to keep them cool
8. Leave water beside their bed
We do this every night anyway as both boys like to wake up and have a sip during the night. A great tip is to freeze a couple of bottles so that they stay colder for longer.
9. A damp flannel
to wipe them down if they become hot and sticky during the night OR see below
10. Cool spray
We tend to use this on holiday but when we are in the middle of a heatwave – needs must!
Do you have any of your own tips to share? I'd love to hear them – leave me a comment

Pin it for later: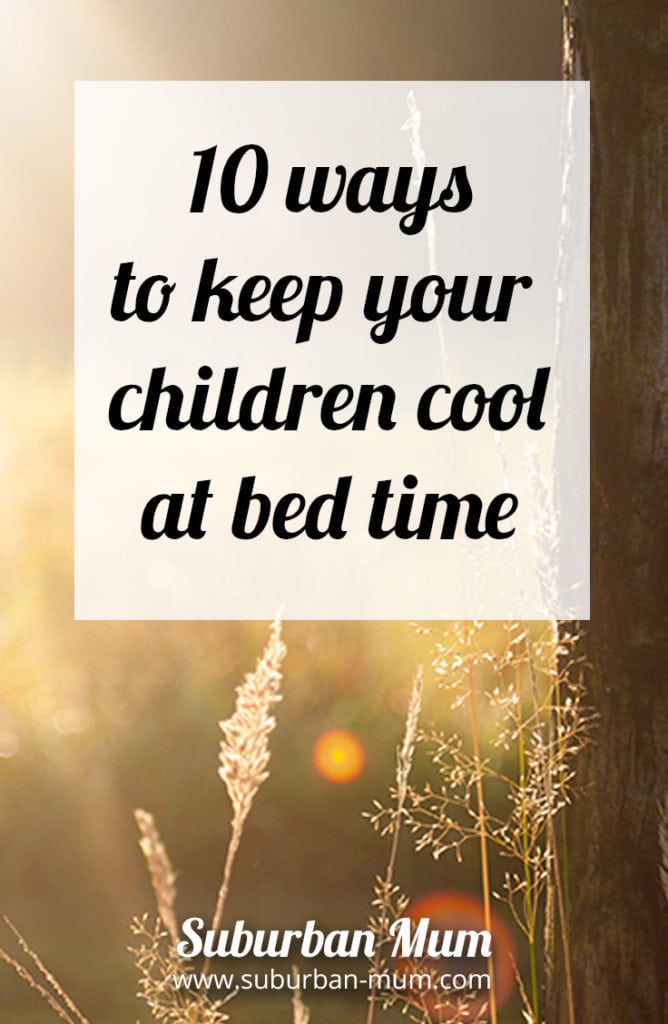 You might also like: