We are super excited to be Bostik Bloggers this year. Each month, we will be crafting some goodies based on a particular theme. For our first month, we have been tasked with creating items centred around Valentine's Day (of course!)
Easy Valentine's Day Crafts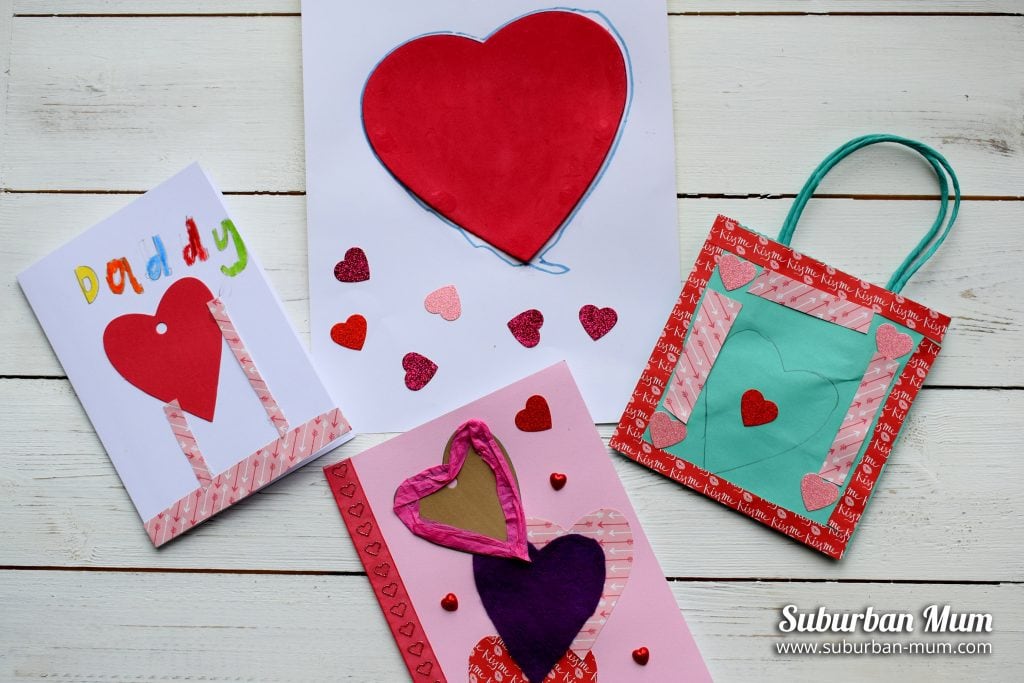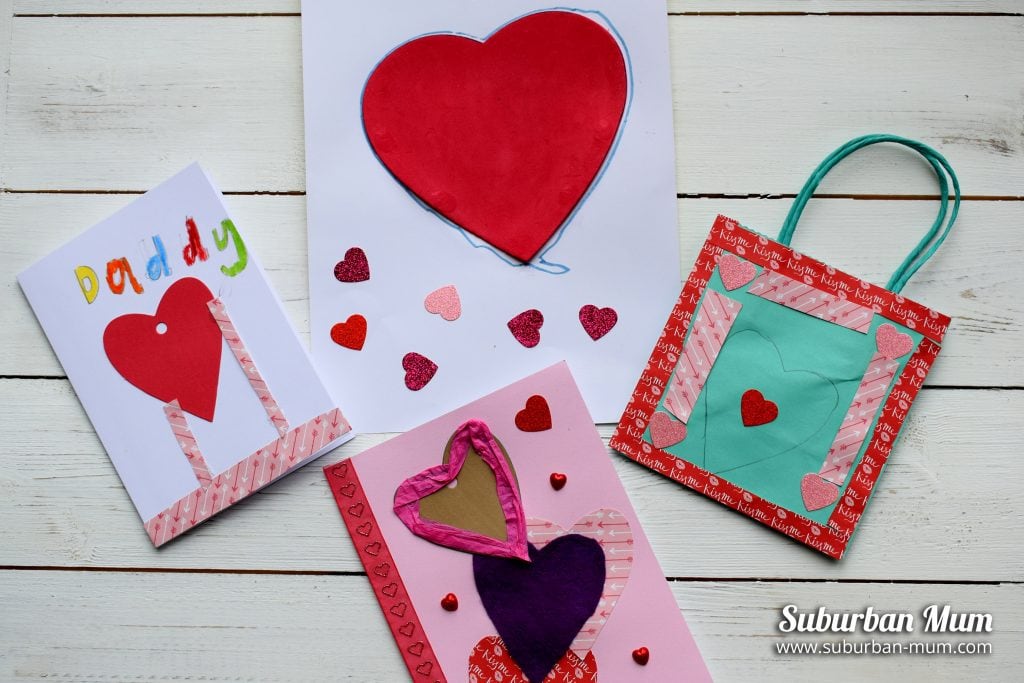 You will need:
Bostik Glue Dots
Bostik White Glu
Scissors
Pencil
Felt pens
Card
Patterned Paper
Coloured Foam Sheet
Small paper gift bag
Tissue paper ribbon
Ribbon
Felt sheets
Various heart shaped stickers and embellishments
Heart shaped gift tags
We made
We spent a Sunday morning crafting and we made some cards, decorated a gift bag and M created a little poster too.
Valentine's Gift bag
E couldn't wait to get started and decided he wanted to decorate the gift bag so he could put his Valentine's gift in it! He started off by tracing around a heart shaped gift tag with a pencil and then stuck a heart shaped sticker inside the heart shape he drew.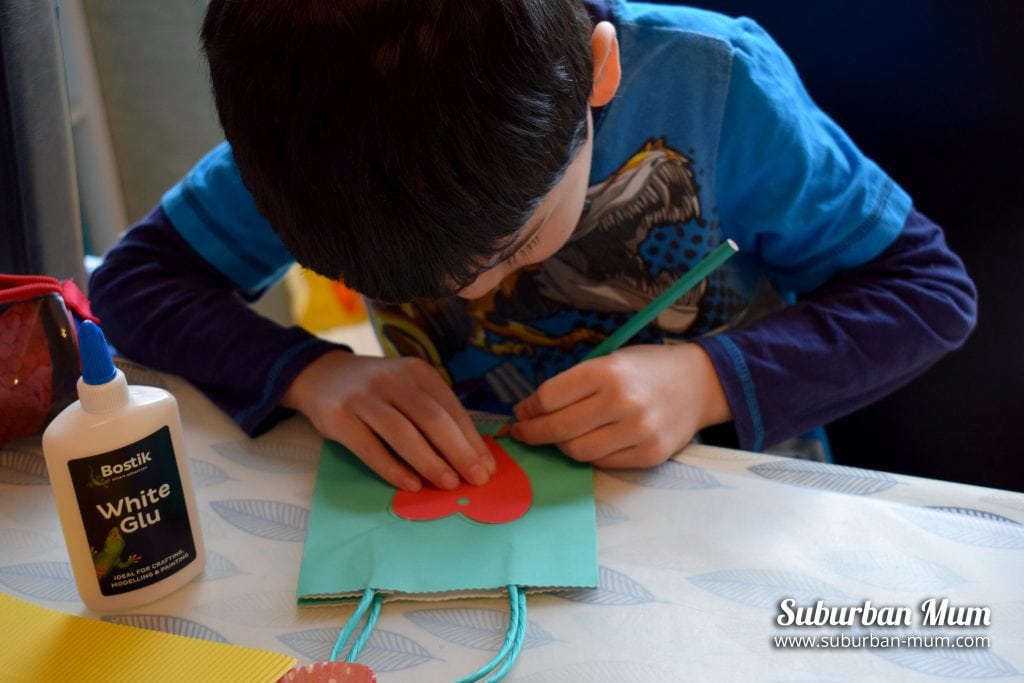 After that, he cut up some patterned paper into strips (love themed of course!) and used glue dots (he tried glue first but found it was too messy) to stick these around the gift bag to form a border. Once that was done, he finished the look off with some more heart-shaped stickers.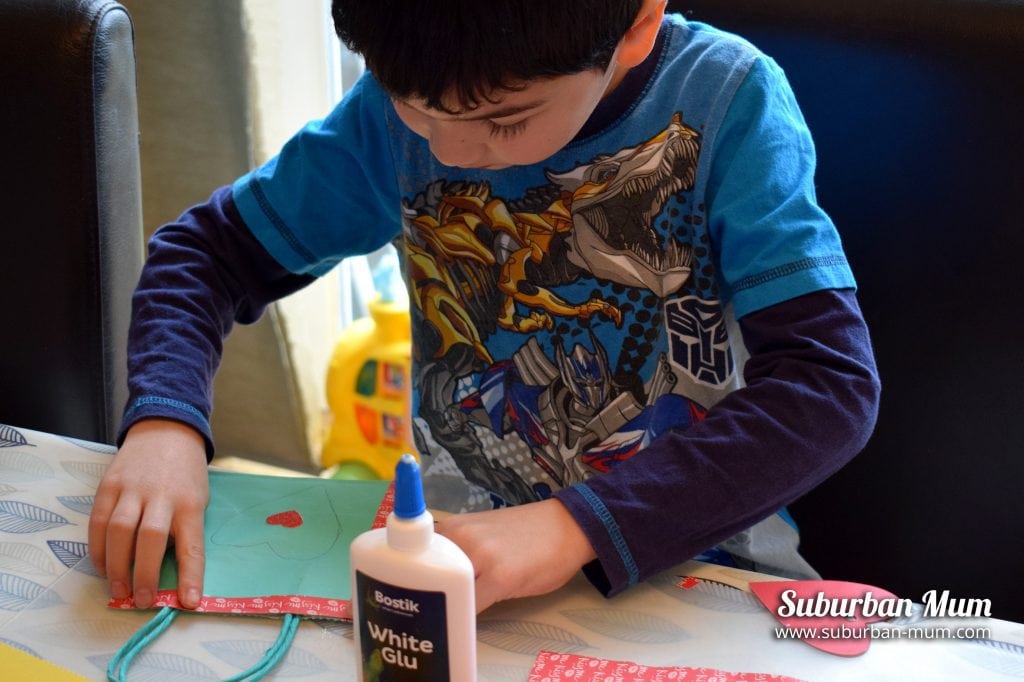 Valentine's poster
M wanted to use a foam-shaped heart and make a poster. If you don't have one, you can easily cut a heart shape out of a foam sheet instead. Using glue we stuck this onto an A4 piece of card before decorating with some heart-shaped stickers.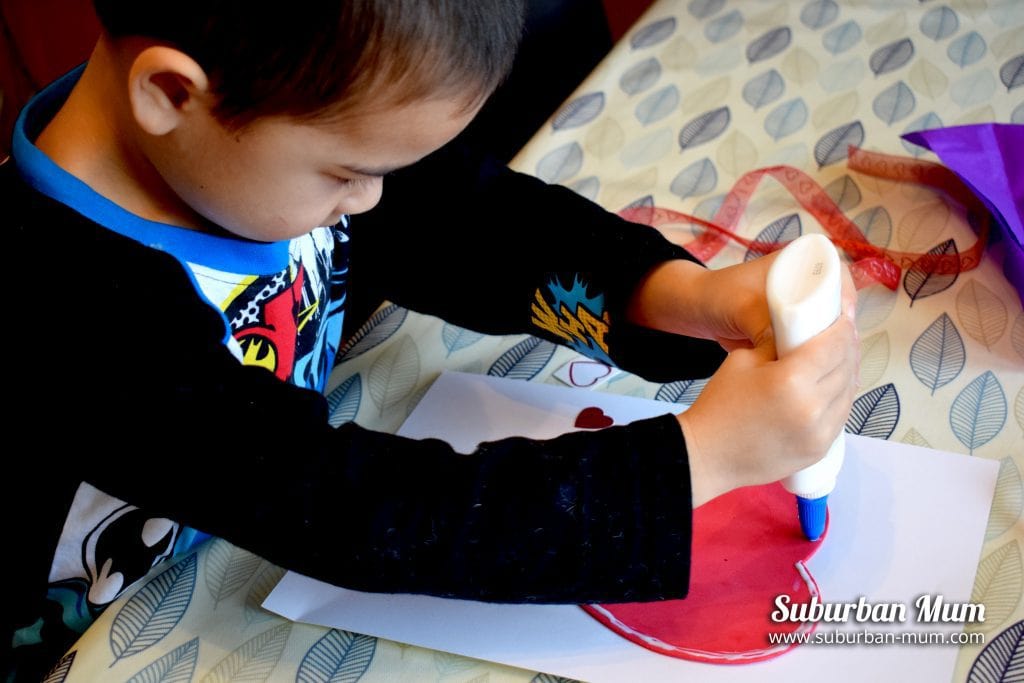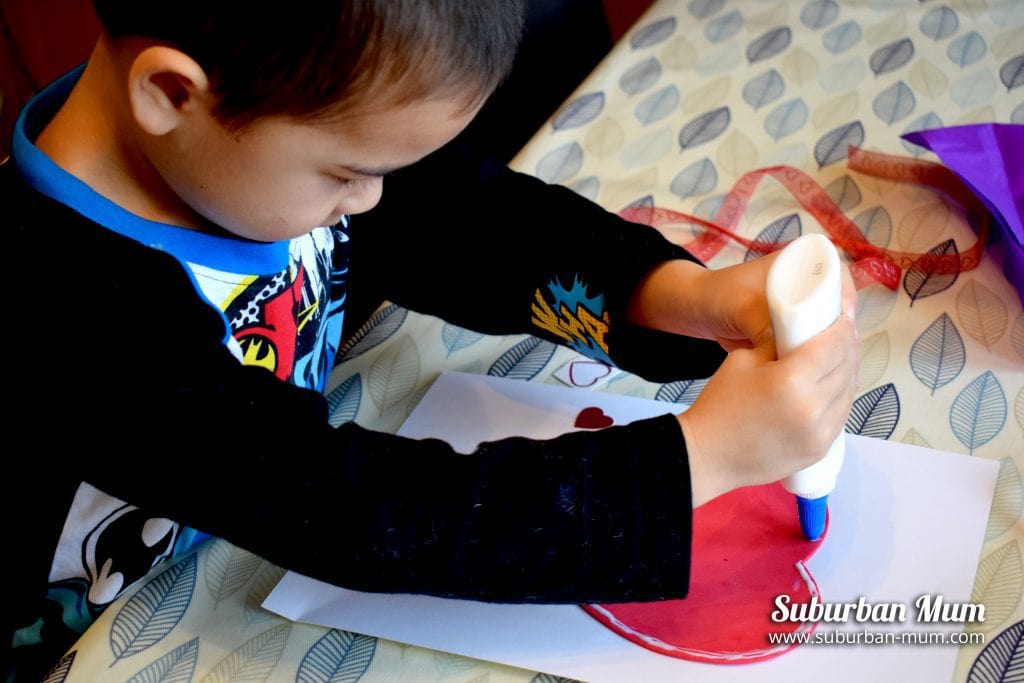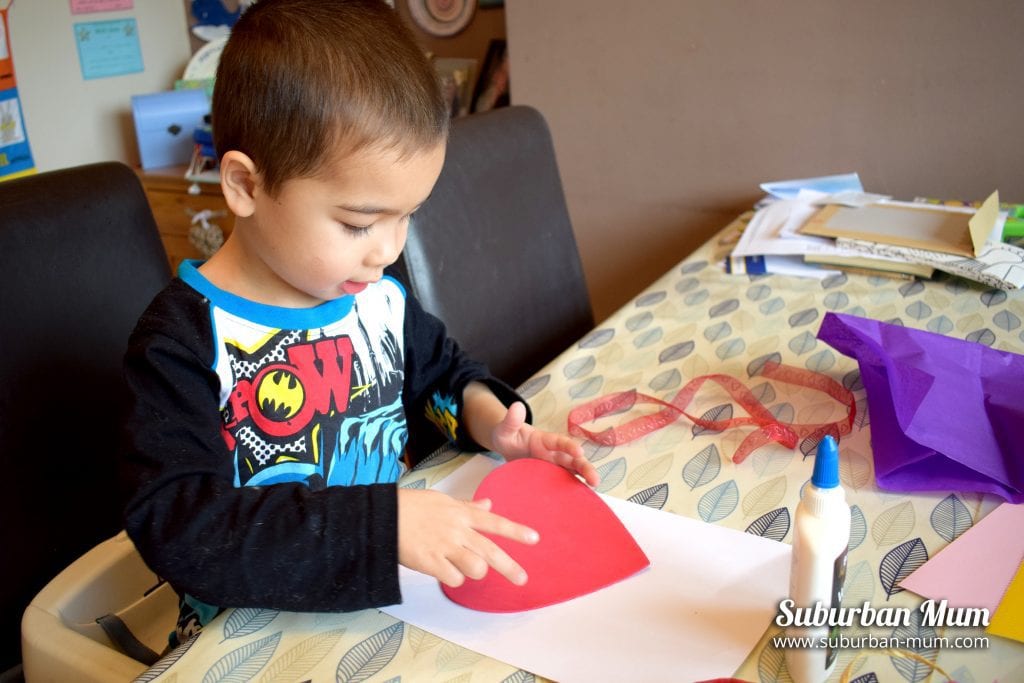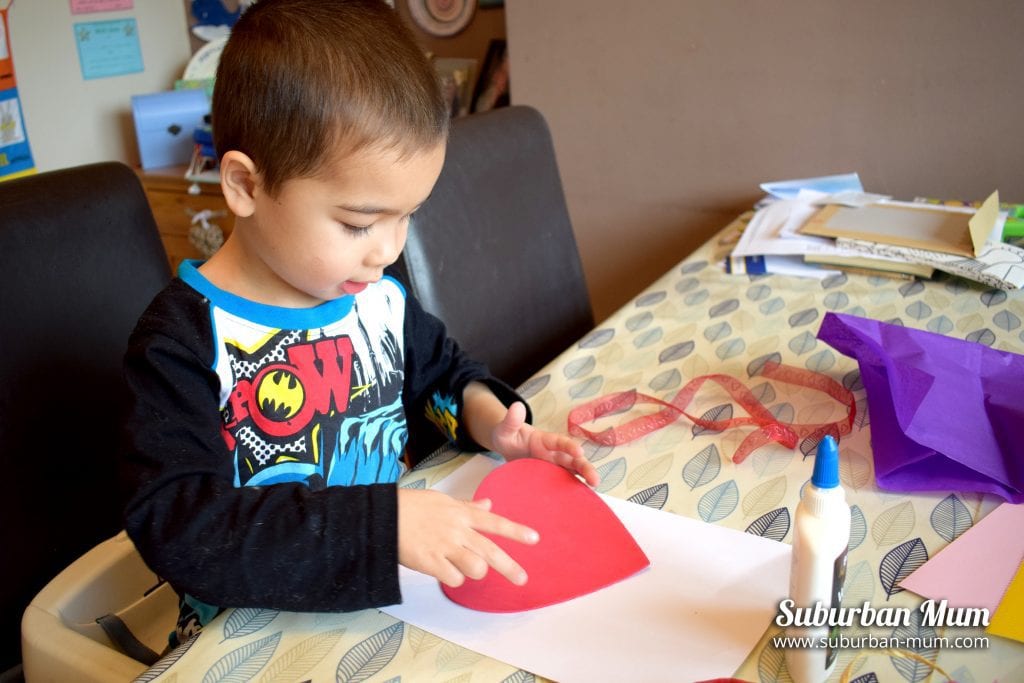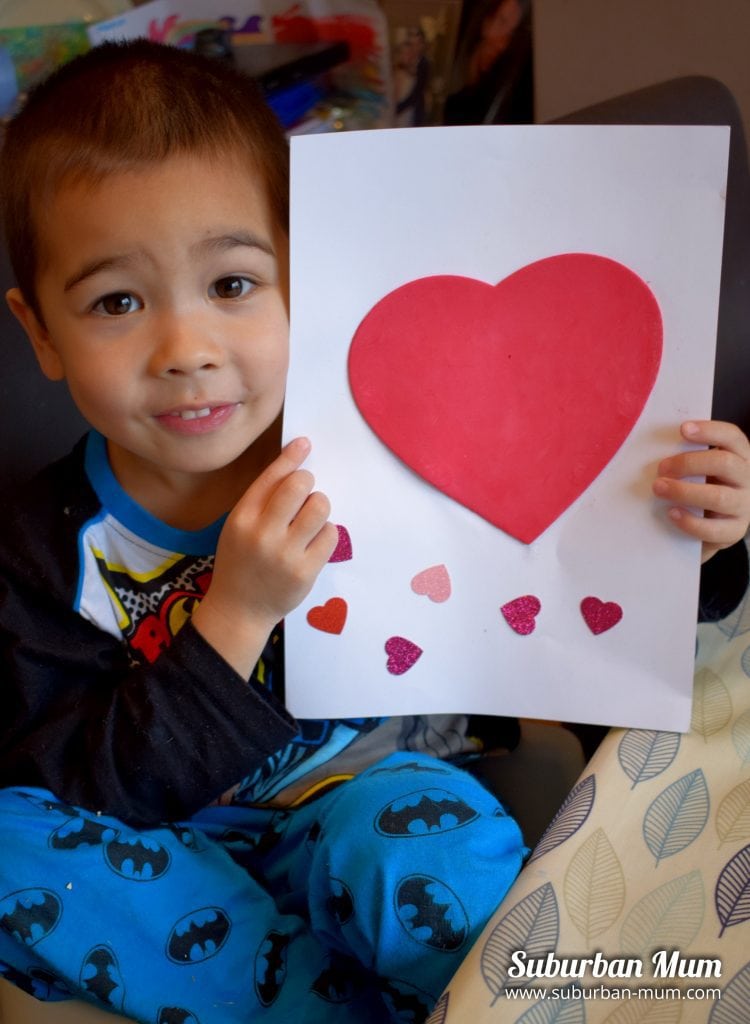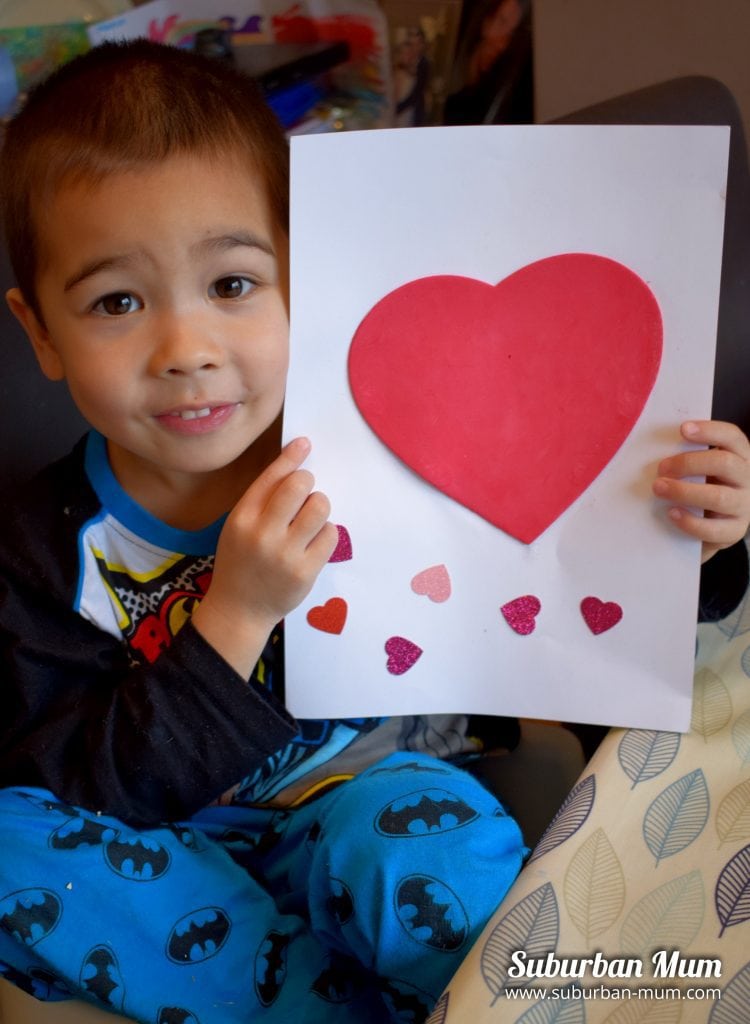 Valentine's Cards
With all the crafting going on – I wanted in on the action. E and I decided to make cards. We folded an A4 sheet of card in half before starting our creations.
I cut a piece of ribbon with hearts on to size and stuck it down on the left-hand side of the card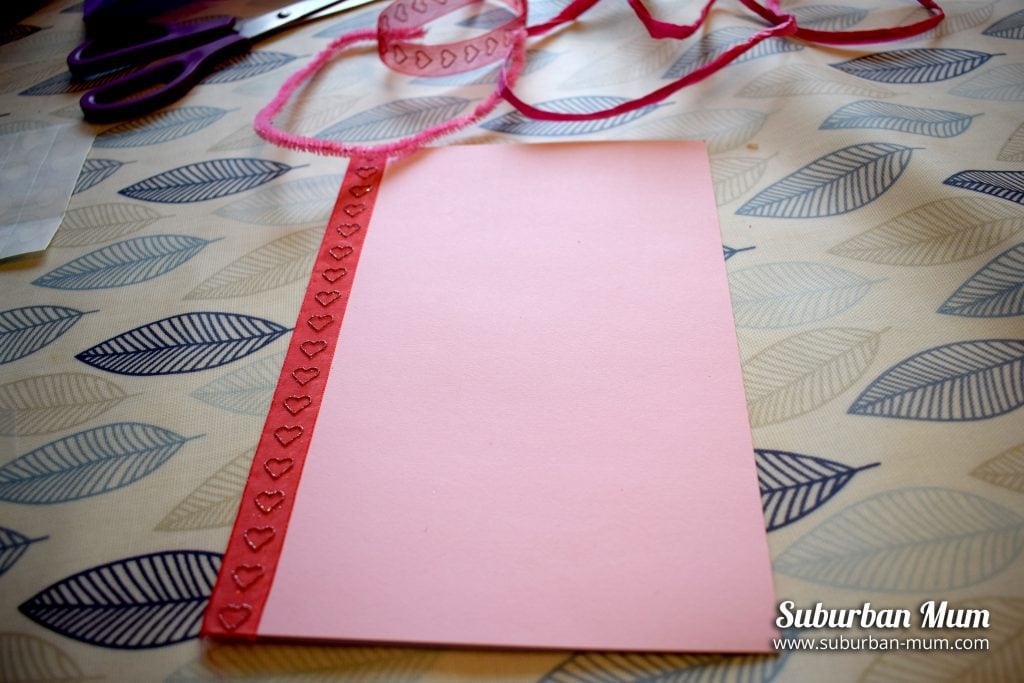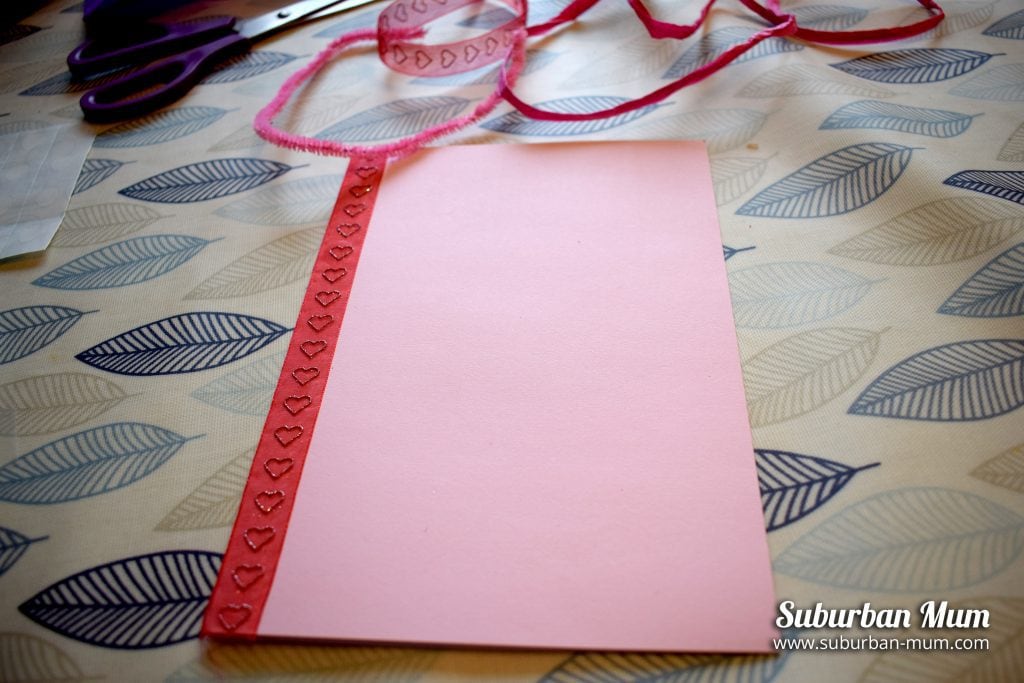 Using a heart shaped gift tag as a template I traced this onto a felt sheet as well as some patterned paper before cutting them out.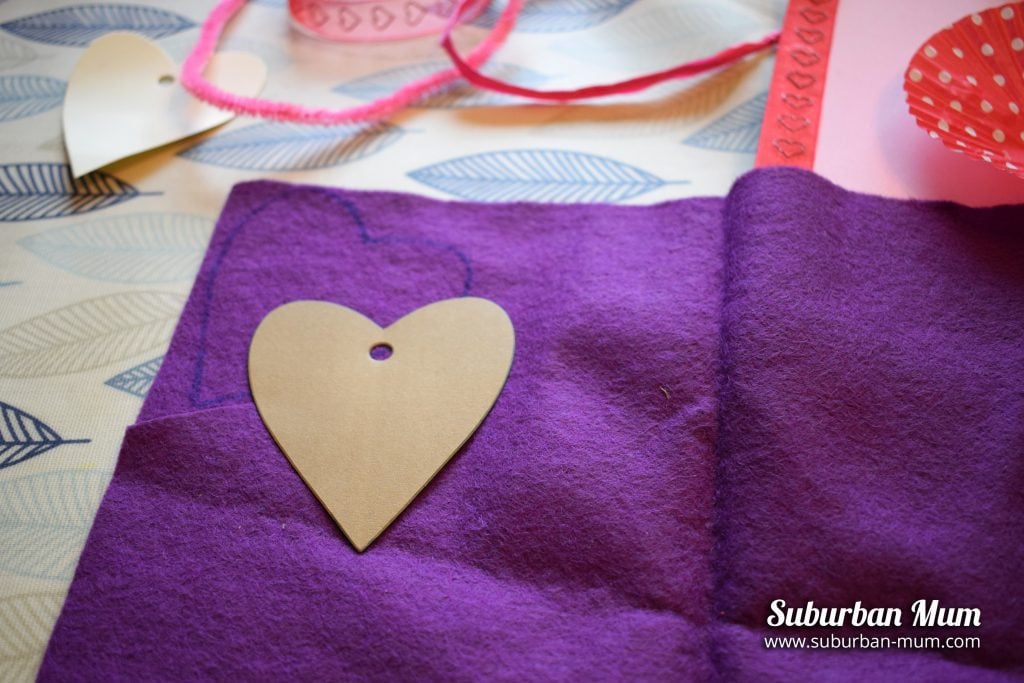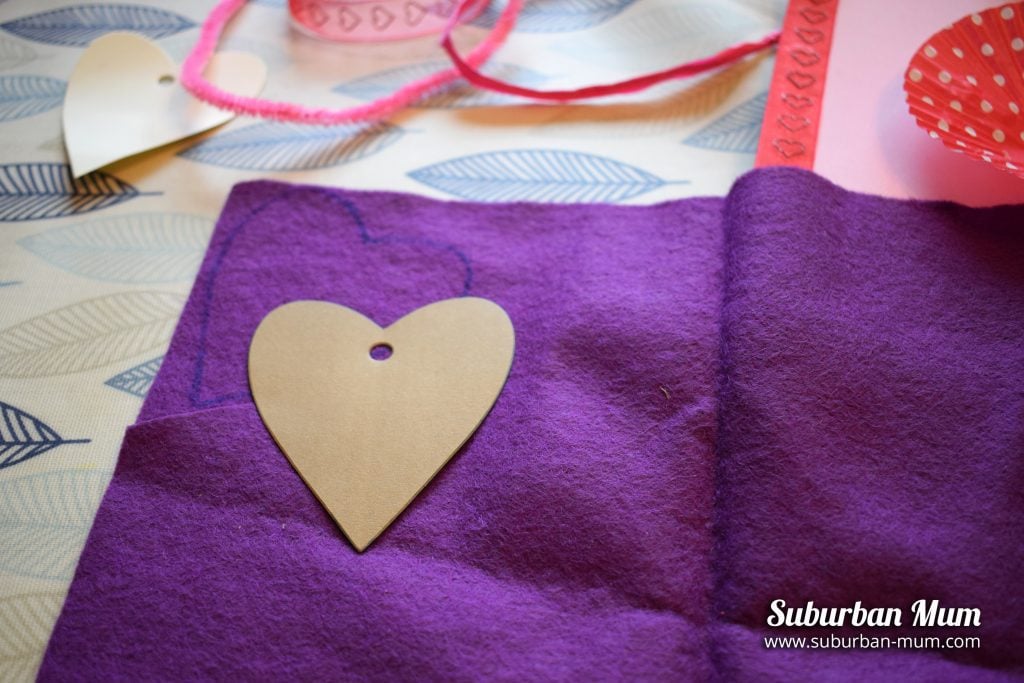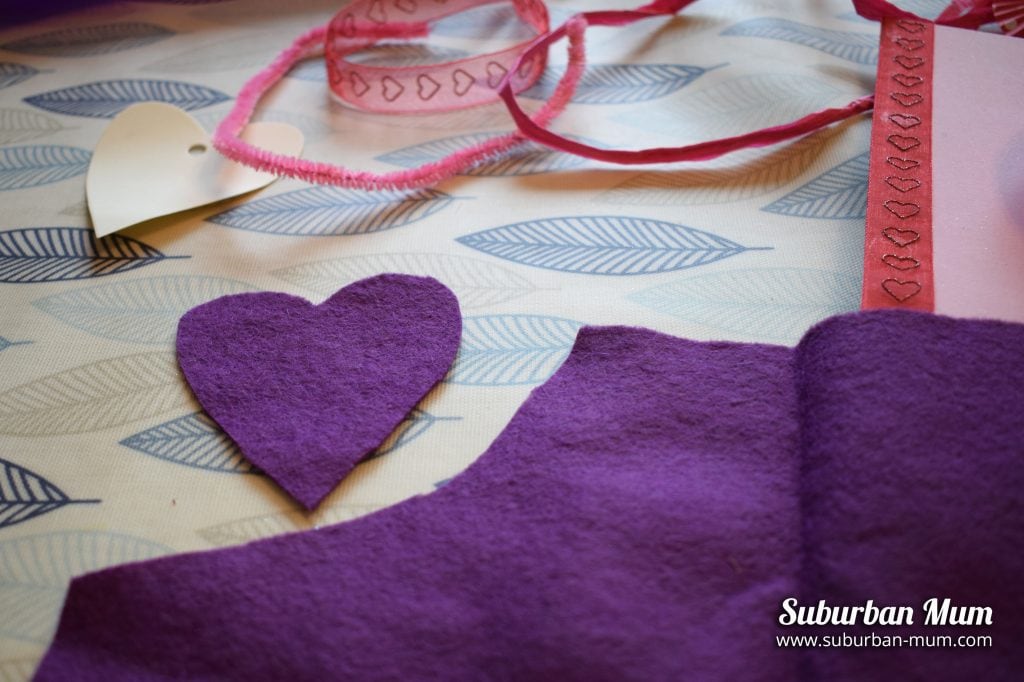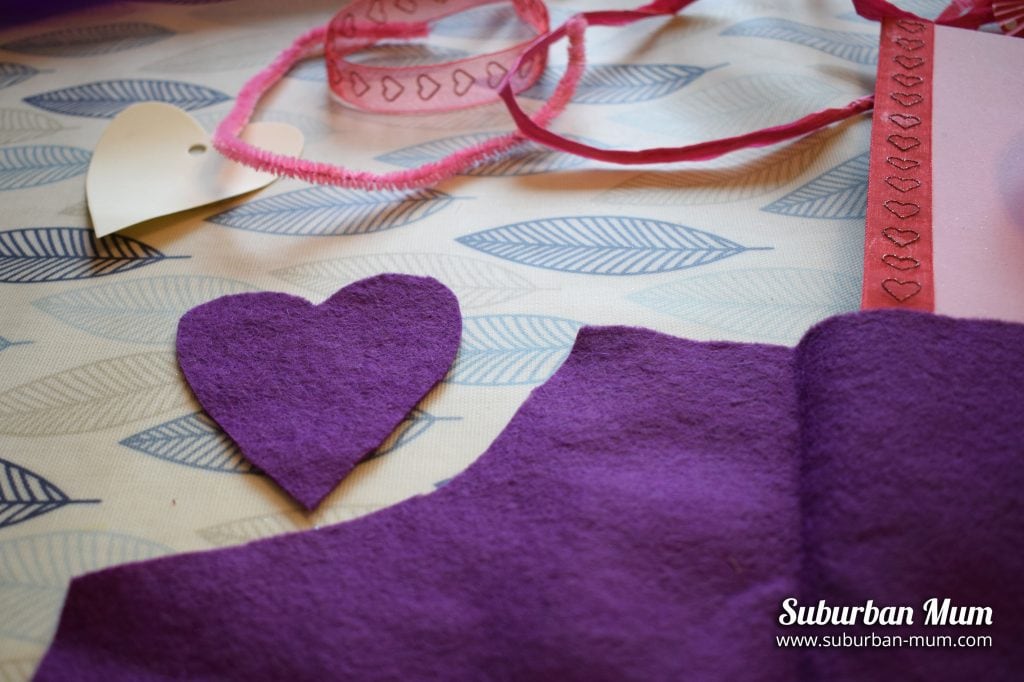 I then used glued some tissue paper ribbon around one of the hearts to make a border. Before glueing them all down in various angles and adding some heart shaped stickers and embellishments onto the card.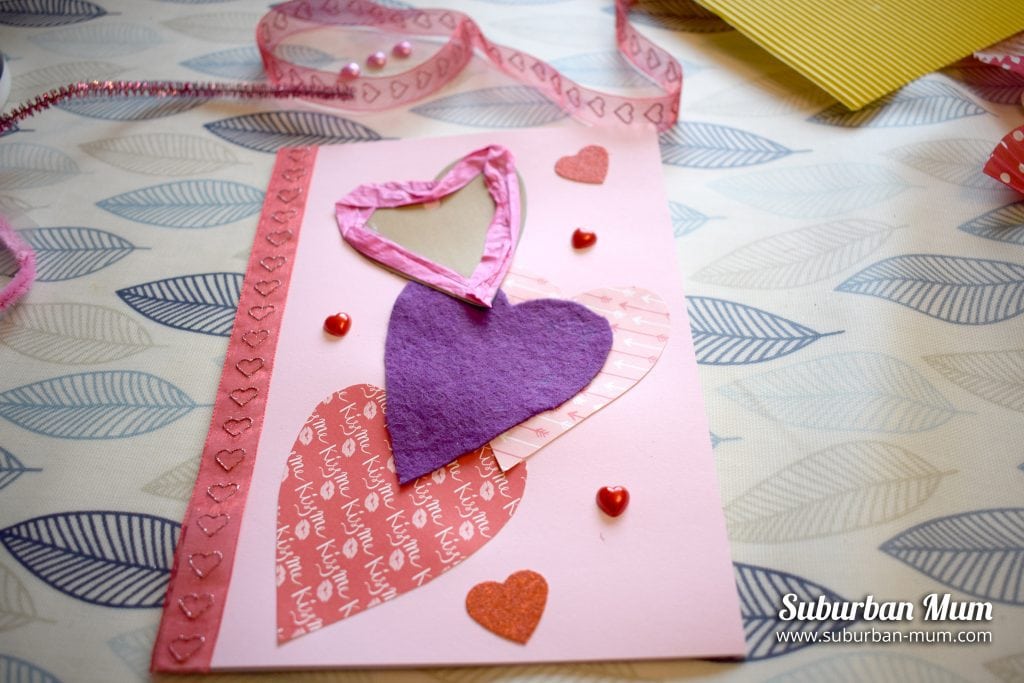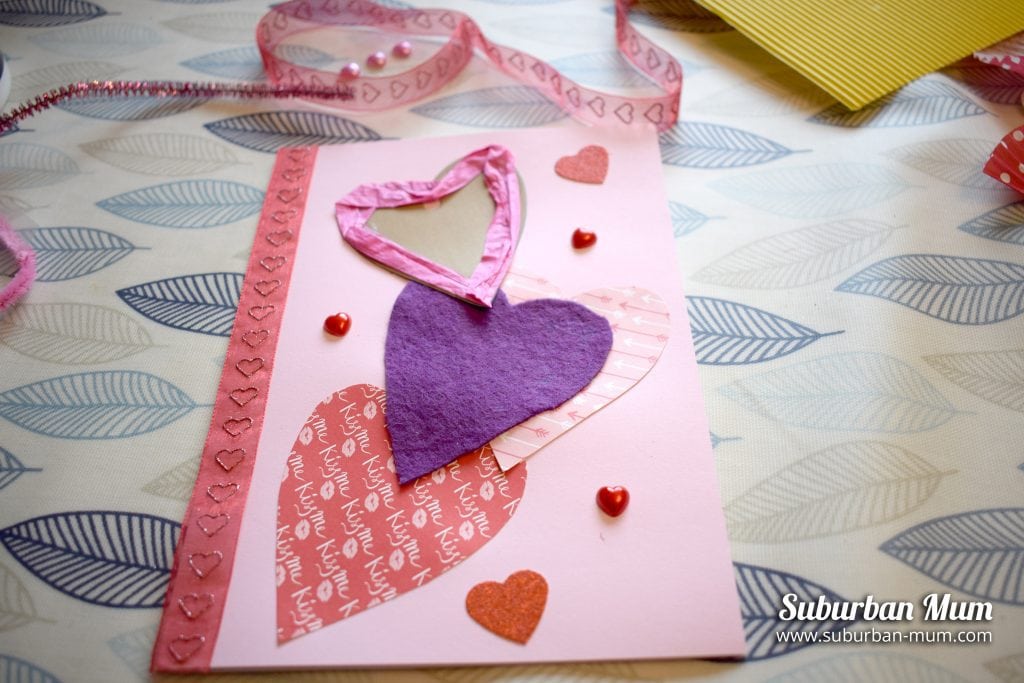 E stuck a heart shaped gift tag into the middle of his card and used pattern paper to make an edging. He finished this off with his very own bubble writing and coloured it in using felt pens.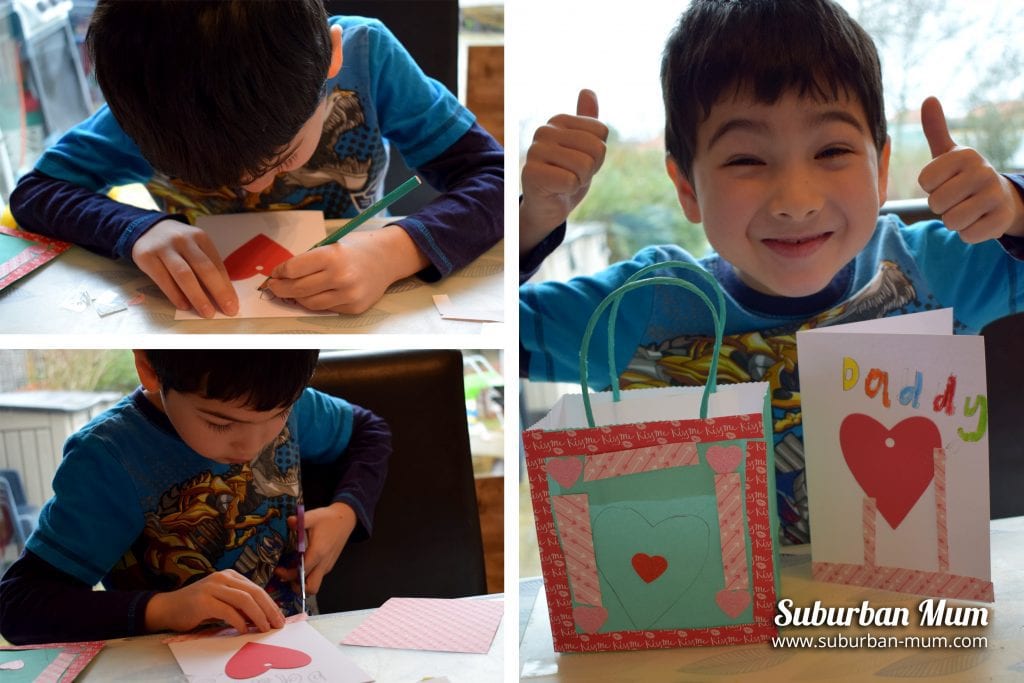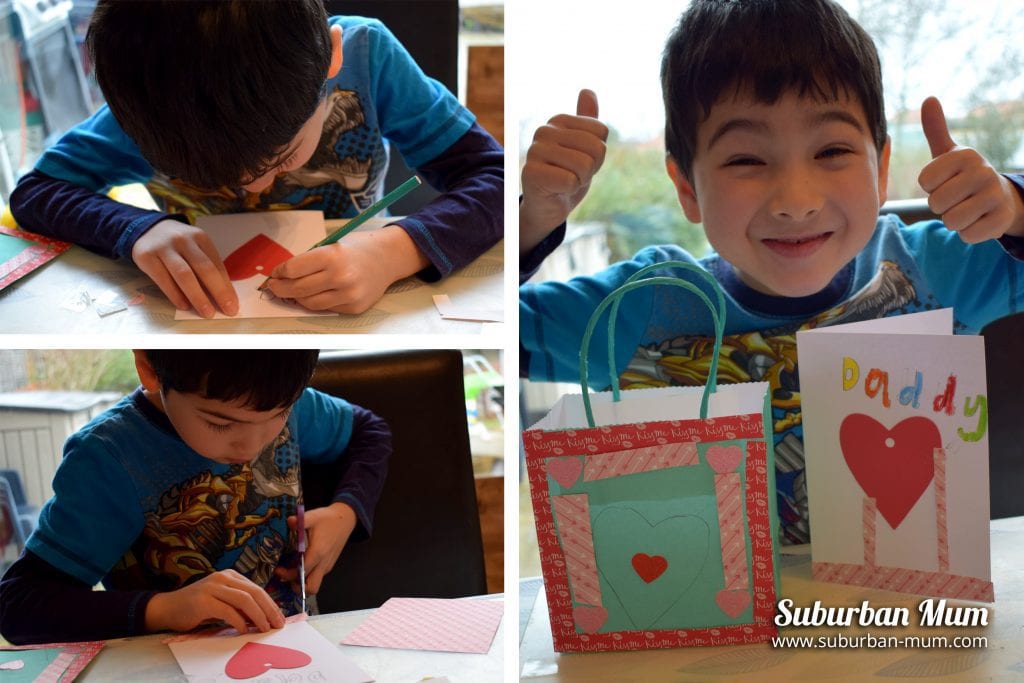 So there you have it – 3 Easy Valentine's Day Crafts with kids.
Will you be crafting something for Valentine's Day with your little ones?
Pin it for later: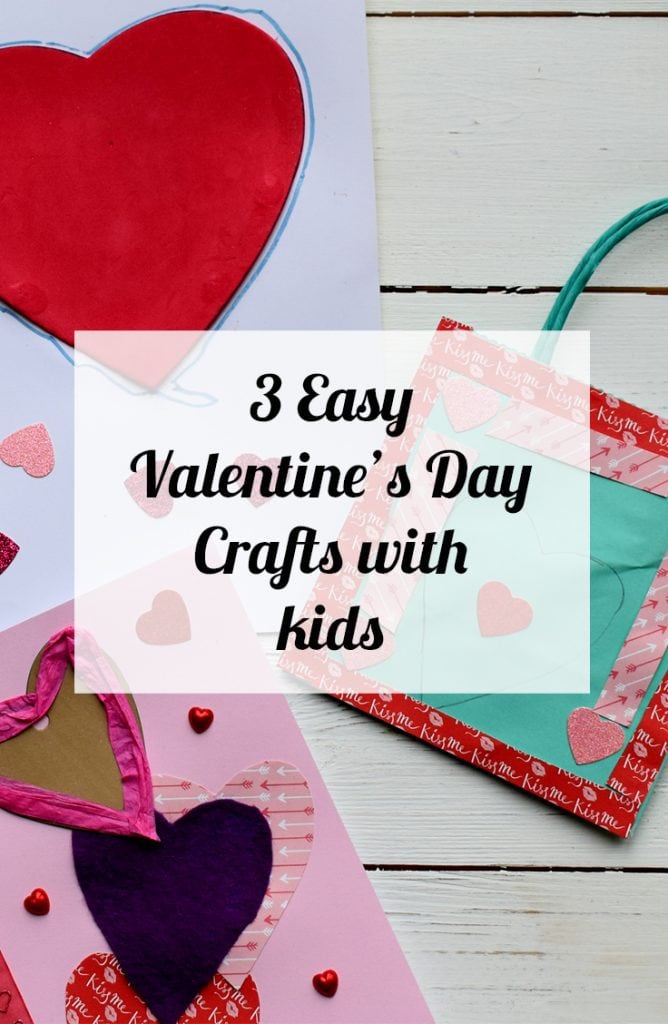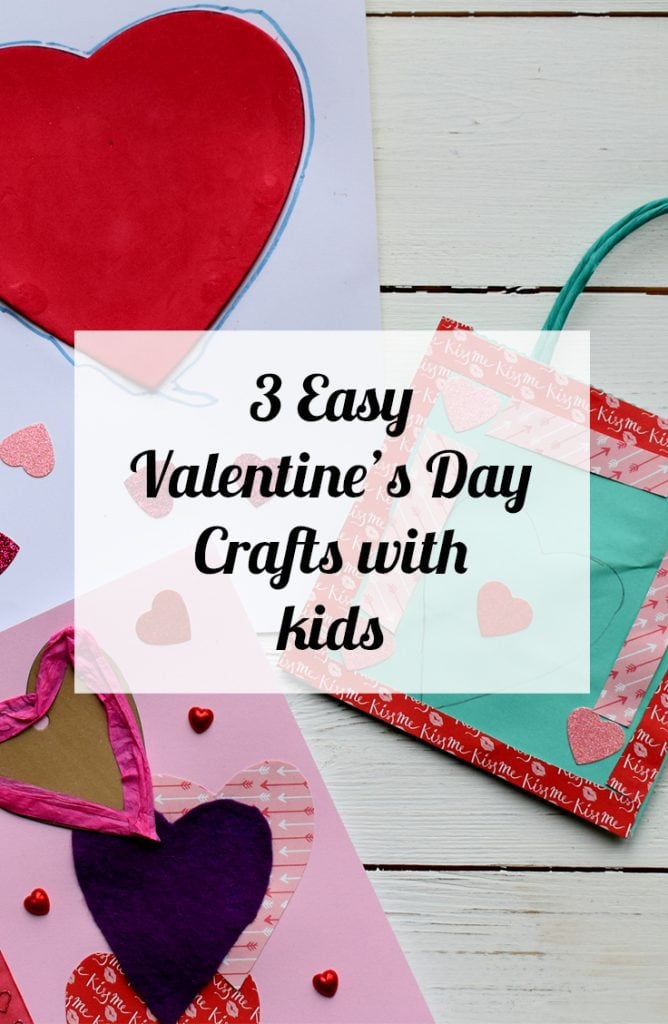 *We were sent a box of crafts from Bostik in order to create these items.
You might also like: