Rooftops are amazing spaces that make use of natural lighting by day. However, at night, the ambience on your rooftop space can be dramatically enhanced by adding custom and architectural illumination. Depending on the functionality of the area, different types of lighting can maximise the aesthetic effects of your rooftop space.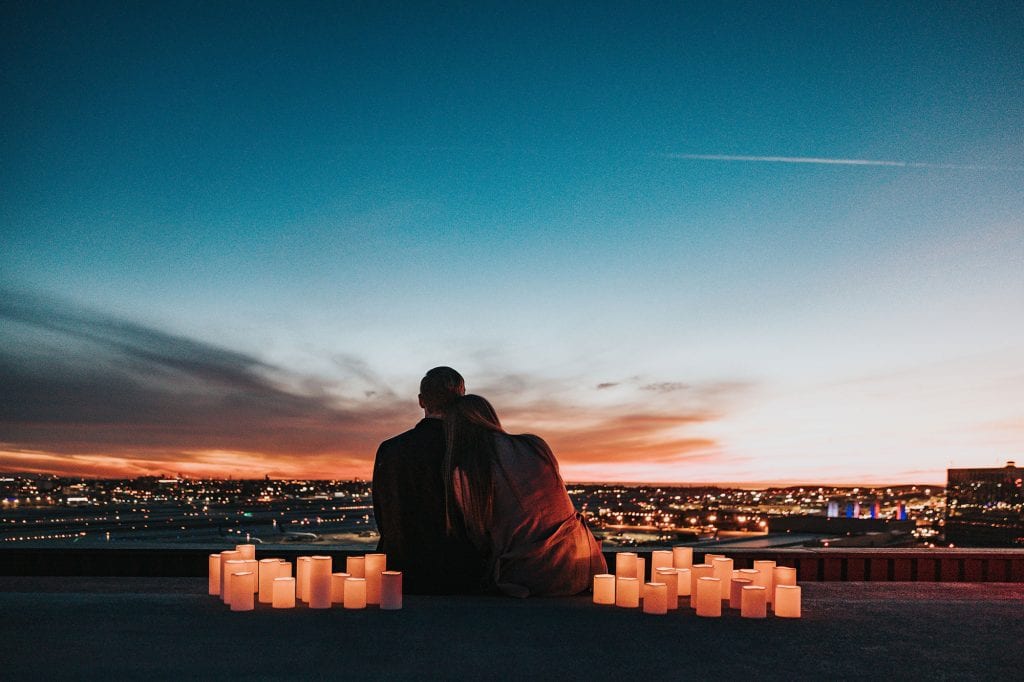 Outdoor Lighting Infrastructure
If your rooftop space includes outdoor installations, ensure that you only put in fixtures and bulbs that are suitable for exterior living spaces. Check that they are specified as being "weatherproof" or "weather resistant". In addition, it is important to use outdoor-approved extension cords, as well as to install a Ground Fault Circuit Interrupter (GFCI). This is a safety feature that prevents electrocution in the event an electric shock occurs, especially in areas where water is present.
Rooftop Terraces
One type of space that can include the most varied design choices is rooftop terraces or patios. These areas can be used for private lounging or for entertainment purposes. A multitude of options can be utilised to illuminate and highlight specific spaces and design features, as illustrated in Stay Off The Roof Landscape Lighting website. Nighttime lighting can extend the usage of this space and also can create an entirely distinct ambience from daytime appearances.
For rooftops without overhead covering, partitions can be erected to provide shelter and privacy. String lighting can be hung from steel cables that run between partitions or simply stretched between partitions or posts in smaller spaces, as alternative overhead lighting options. A greater volume of illumination can be created over spaces with seating. This type of lighting allows for the use of different types of bulbs like LED bulbs in white or multiple colours and the choice of different bulb coverings, shaped as orbs or cylinders. With the presence of fixed overhead structures such as pergolas or deck coverings, pendant lights or even chandeliers can be hung.
For narrow spaces, long lengths of linear lighting present a versatile option. Lights like sconces can be mounted on surfaces along a partition or wall or even overhead. Installing recessed or caister lights along a wall or into soffits or roof planes adds discretion as well as prevents excess light from escaping into the surroundings.
In-floor lighting can be added to any area to illuminate and provide a clear view of ground-level walkways. LED light strips can also be placed around the base of furniture to add extra radiance, Free-standing lighting fixtures ranging from moon orbs to floor lamps can also provide lighting closer to the ground as well as enhance the look of wooden planks on decks.
A distinctive and practical option that combines both heating and lighting elements are stand-alone heating lamps that provide warmth but also illumination. These can be used in conjunction with fireplaces, which also supply further illumination. Depending on the placement and expanse of the living area, optimal lighting options can be achieved in conjunction with these features.
Rooftop Dining Areas
Another extremely popular rooftop function is dining and food preparation. Overhead lights, similar to the ones used for terraces can improve vision over dining tables during meals. However, outdoor floor lamps as well as tabletop lights or lanterns are also popular options and can be accentuated by candles, especially when used for entertaining. In fact, utilisation of the perfect combination of all these types of lighting options can set the perfect atmosphere and mood for rooftop parties and weddings.
In design plans, outdoor kitchens and food preparation areas often are incorporated next to outdoor dining areas. Where cooktops, barbecues and counter spaces are located, including lighting that matches the purpose of these areas is preferable. From overhead supports,  covered recessed or linear suspension lights can be mounted and provide ample illumination as well as to allow for easy cleaning in case of food splatter. Sconces on posts can provide intermittent lighting and permit both practical and esthetic design enhancements.
Bar Areas
Yet another entertaining area often found on rooftops are bars. This feature can include bar counters with accompanying bar stools or be an area only for preparing drinks and storing spirits. For even the smallest or simplest bar construction, adding lighting along the counter edges particularly under the surface with strip or linear lights can bring focal attention to the counter feature.
A popular option that would create a more typical bar ambience is the addition of neon lighting. Besides adding it to highlight the bar counter or backdrop area, neon signage can add more characteristic touches to the area designated around the bar counter.
Rooftop Gardens
Rooftop gardens are a unique design feature in some homes and buildings. Lighting can be used to spotlight plants and floral arrangements. Unique ideas include lighted planters, moon orbs placed strategically around plants, and scattering LED fairy lights around the premises. Adding outdoor lamp posts can further provide dramatic effects as well as increasing illumination for night time enjoyment of your garden. Wrapping string lights around tree trunks or draping them between potted trees can also create interesting effects and set distinct types of mood.
Christmas Displays
Special occasion display lights are also an in-demand feature, especially during Christmas time. These can stretch across large areas or be in the form of subtler decorations. Service providers can be brought in to install more elaborate displays. Popular displays include the use of larger C7 and C9 bulbs in classic white or in different colour schemes in areas along the edge of rooftops for greater illumination. Cascading light tubes or string lights mimicking icicles are another favourite type of adornment used to decorate roof edges.
Decorated Christmas trees can be dressed with strings of monochromatic or multichromatic lights that can greatly accentuate lustrous decorations. String lights also present a versatile option to light up railings and posts when they are wrapped around them.
However, the most dramatic Christmas light displays are undoubtedly the ones of motifs such as scenes of Santa on his sleigh with the reindeer as well as snowmen, wreaths, stars or other winter wonderland scenes that can span large or small areas.
Pools and hot tubs
For these special features, RGB LED strip lights or fibre optic pool lighting kits can add highlights around pool or deck edgings. Special submersible lighting can be installed along the interior of pools and hot tubs with the capability to produce oscillating colour patterns, creating different vibes. In-floor lighting can also be placed along stairs for illumination and provide a soothing and warm ambience. Natural starlight and moonlight can complement lights radiating from pools or hot tubs.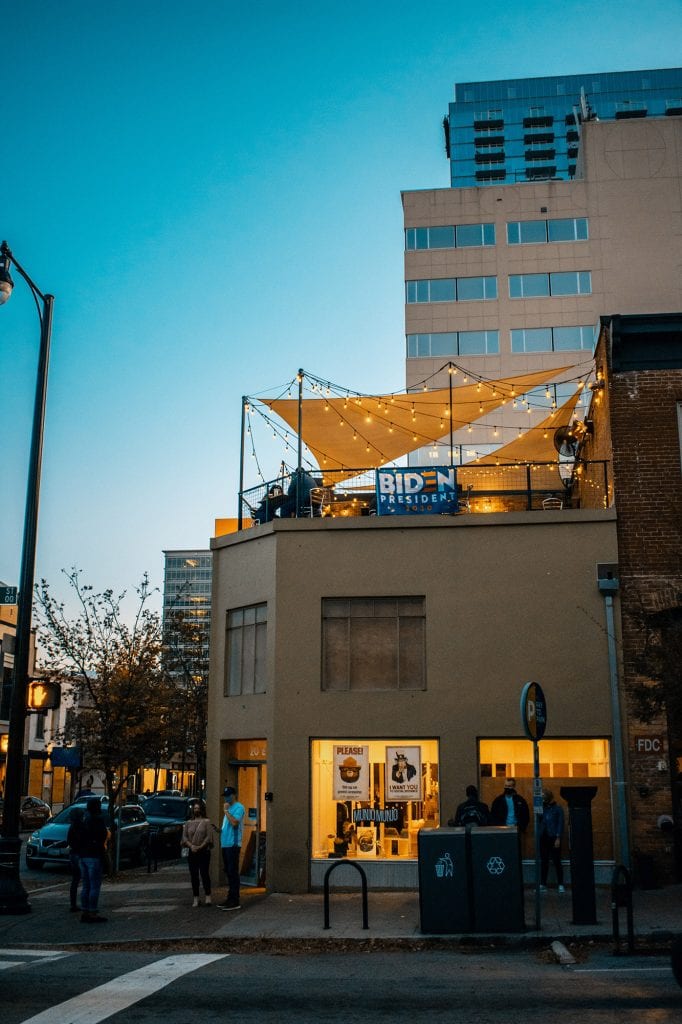 Rooftop lighting serves to illuminate different areas and can be used to create special effects for different occasions. Not only do they serve the practical purposes of visual acuity but also can dramatically affect the ambience by itself or complementing the design and materials used in the space. Furthermore, lighting can act as design features, themselves in many different types of rooftop spaces.