The sodding nursery bear left me this note!! (ok well he didn't really but you get the gist)
Dear Mrs H and M,
I have to say I was excited to be coming home with M last week. I remember the first time I came home with E – we did so many fun things together.
This time round? Not so much – my teeth have not been brushed once. I have been in the same clothes nearly the whole time (bar the first day when I got changed into my pyjama top but with NO bottoms – the indignity!) AND have you not noticed the weather change? I have been in t-shirt and jeans ALL week!
I've not been fed or played with – it's just pure cruelty to bears!!!
Friday comes round and I think you started to panic. You remembered the diary needs to be filled in with activities and that I needed to be returned.
I accompany you and M to the theatre whereby, for all of a few seconds I got to pose for photos before being discarded to the side. I got fed a few scraps here and there when M decided to be generous and had a ride in the buggy – again for photos.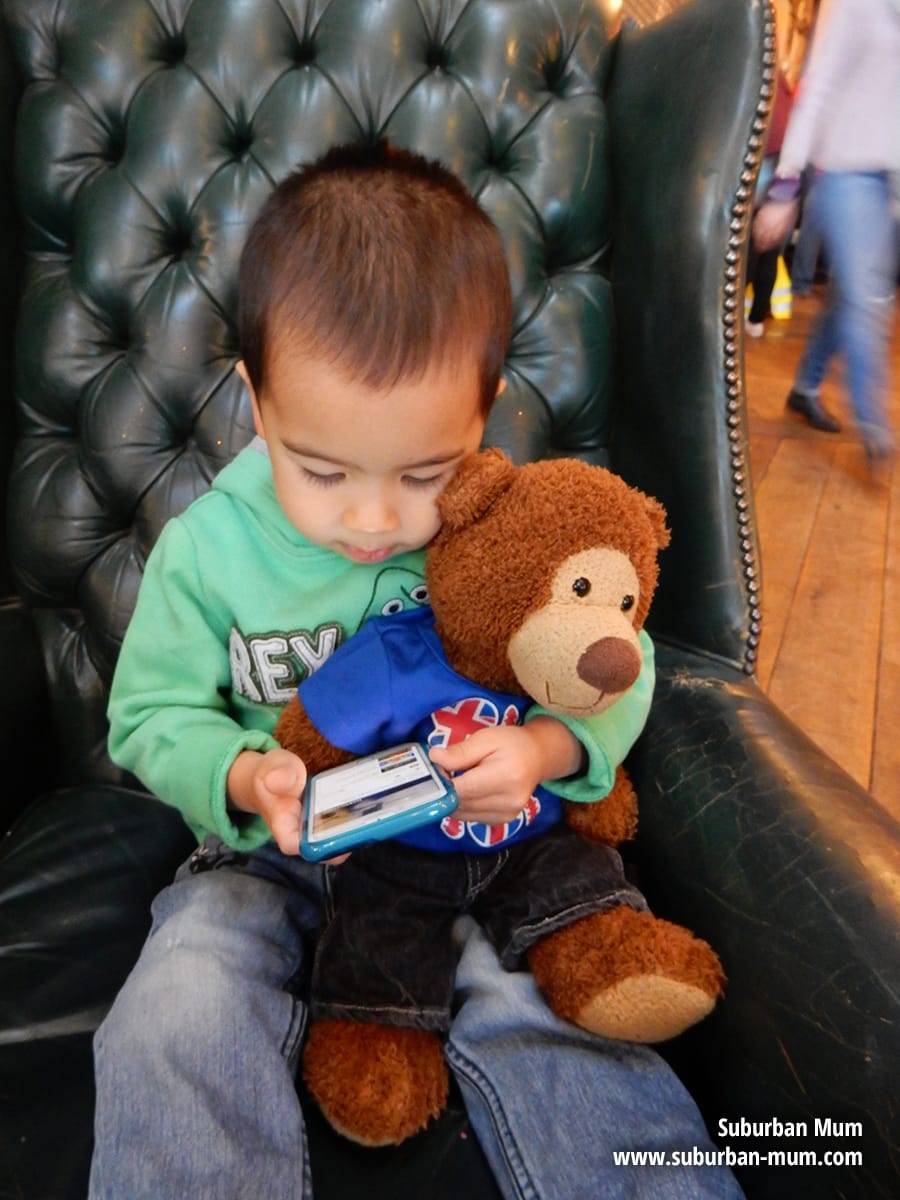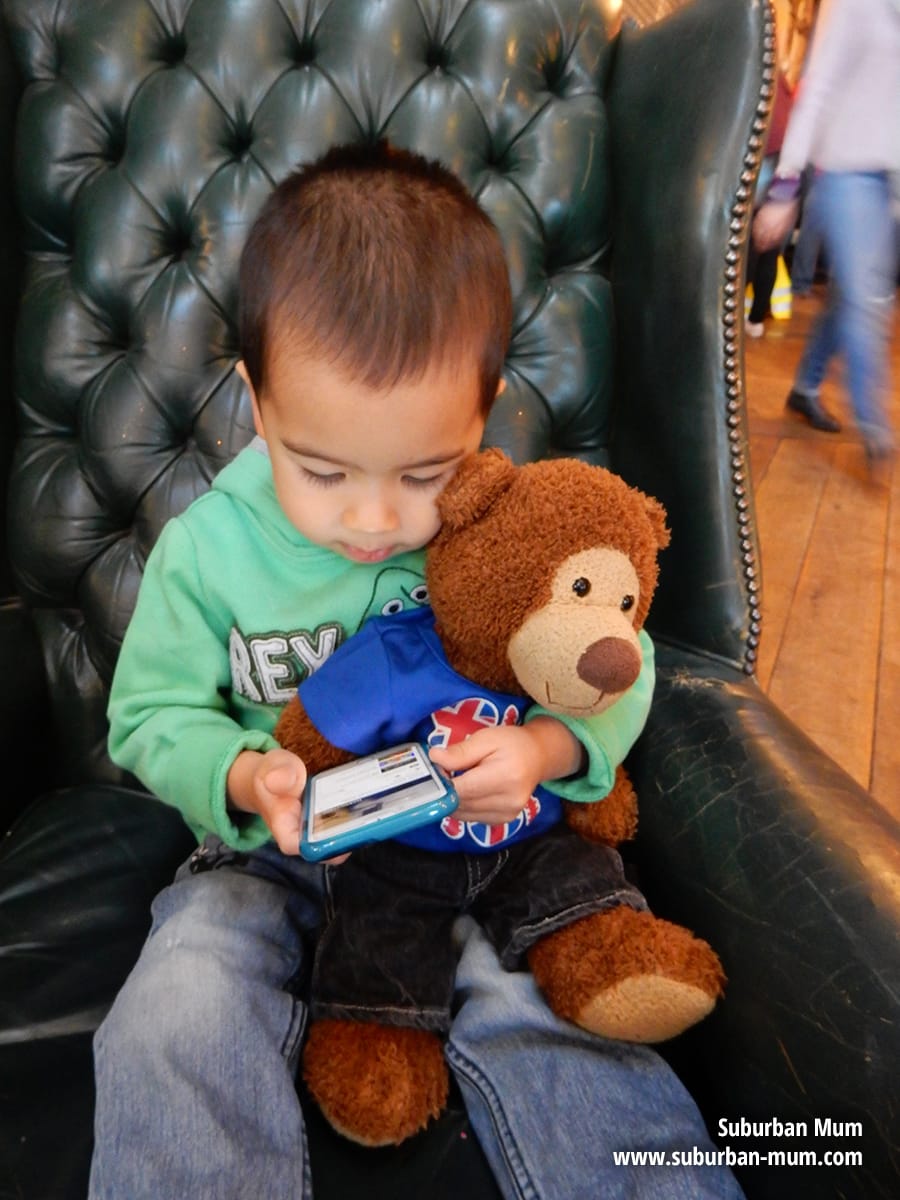 Back home, I look pleadingly at E – he remembers me from before and I think he takes pity on me and plays with me (for a bit).
I can't wait to be returned to nursery and tell them how I've suffered this week.
Never have I felt so unloved (well actually it happens quite regularly when I get sent to other homes but you don't need to know that)
I hope I don't have the misfortune of having to come and stay any more
Never again,
Douglas the Bear