If you have kids, chances are they will be getting very excited about the festive season and what better way to count down than with an advent calendar? There is an abundance of calendars out there so I've put together this handy list of advent calendar ideas for kids which will hopefully help you choose the perfect non-chocolate calendar alternative for your child.
Disney Fans
A lovely alternative to plastic toys, kids will receive a Disney themed storybook each day.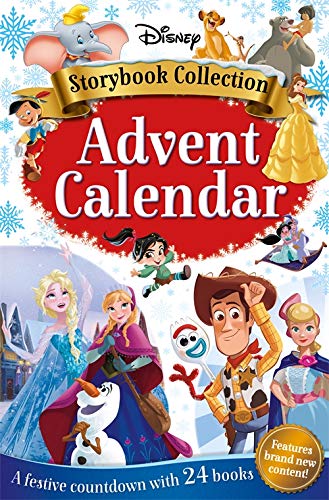 Frozen fever is due to land again with the eagerly awaited second movie. This calendar contains 24 mini jewellery gifts featuring Elsa, Anna and Olaf.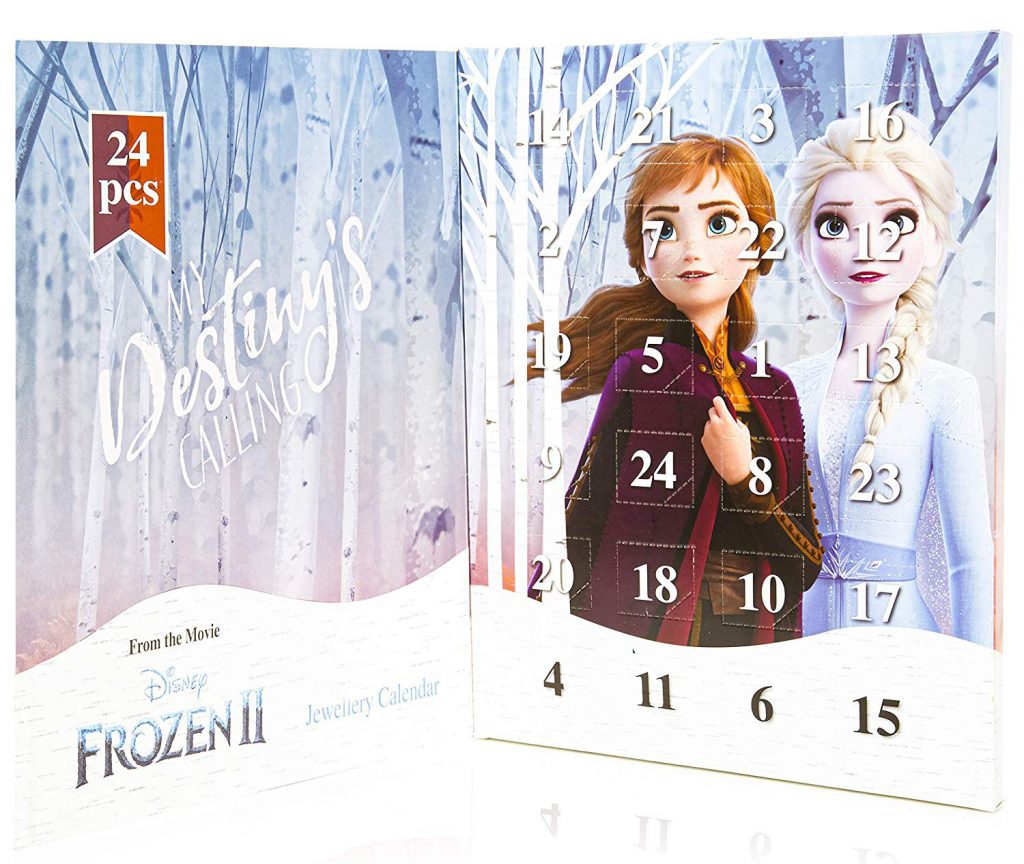 Behind each door is a movie-themed treat and by the end, you will have a complete playset including 5 mini vehicles.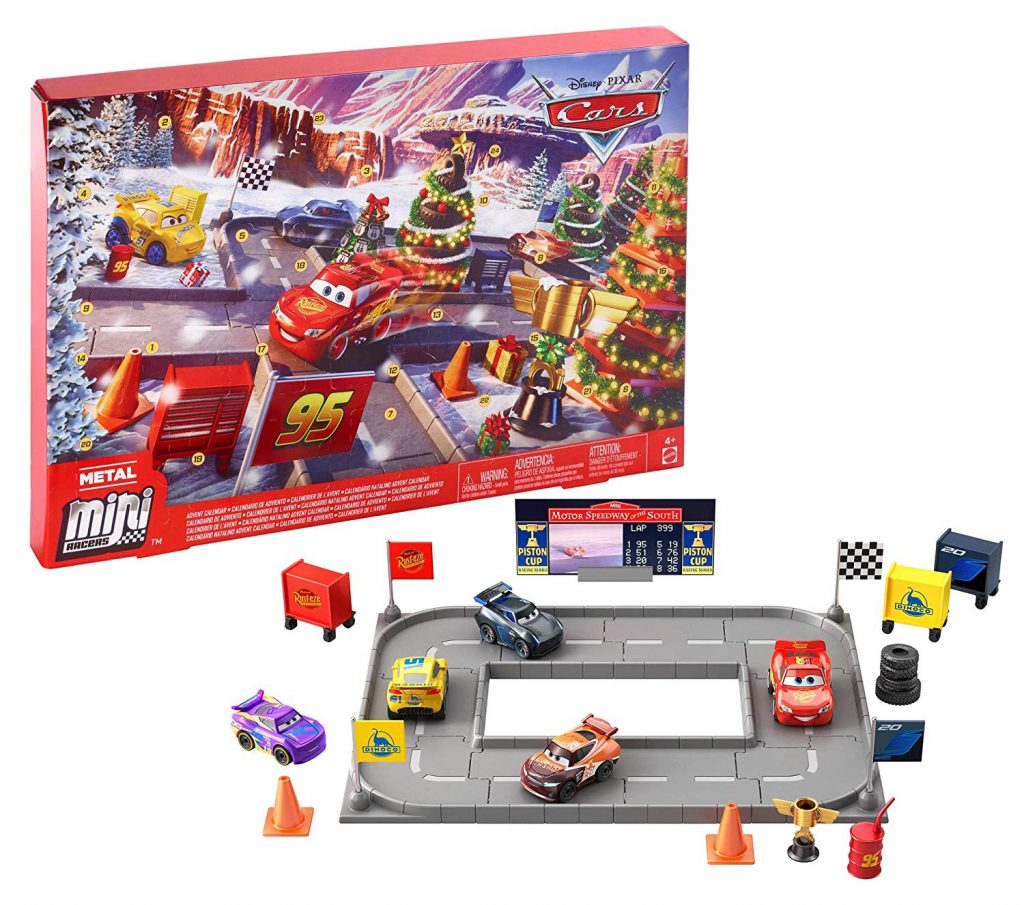 Countdown to Christmas with Toy Story. This set comes with 11 mini-figures and stickers.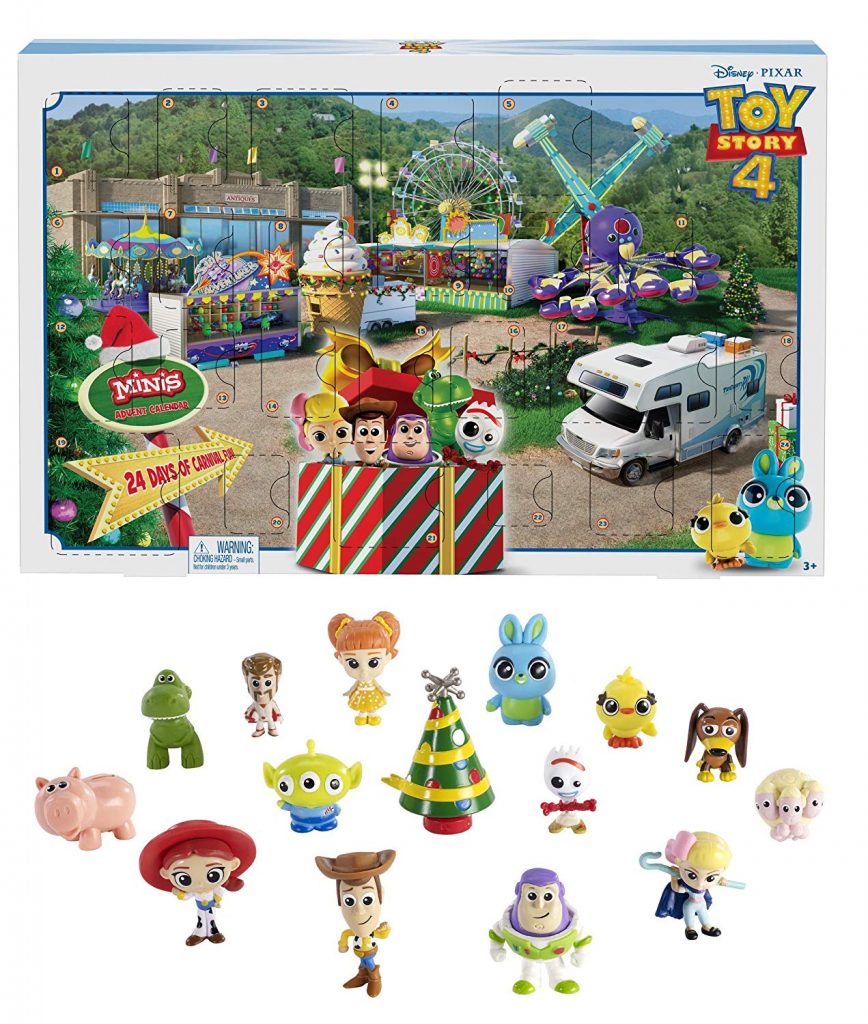 LEGO Advent Calendars
These are always a winner because who doesn't love LEGO? We had a Star Wars and LEGO City one last year and by the end of December you end up with an impressive stash to add to your existing LEGO collection.
Includes five LEGO mini figures with Santa and a husky dog figure.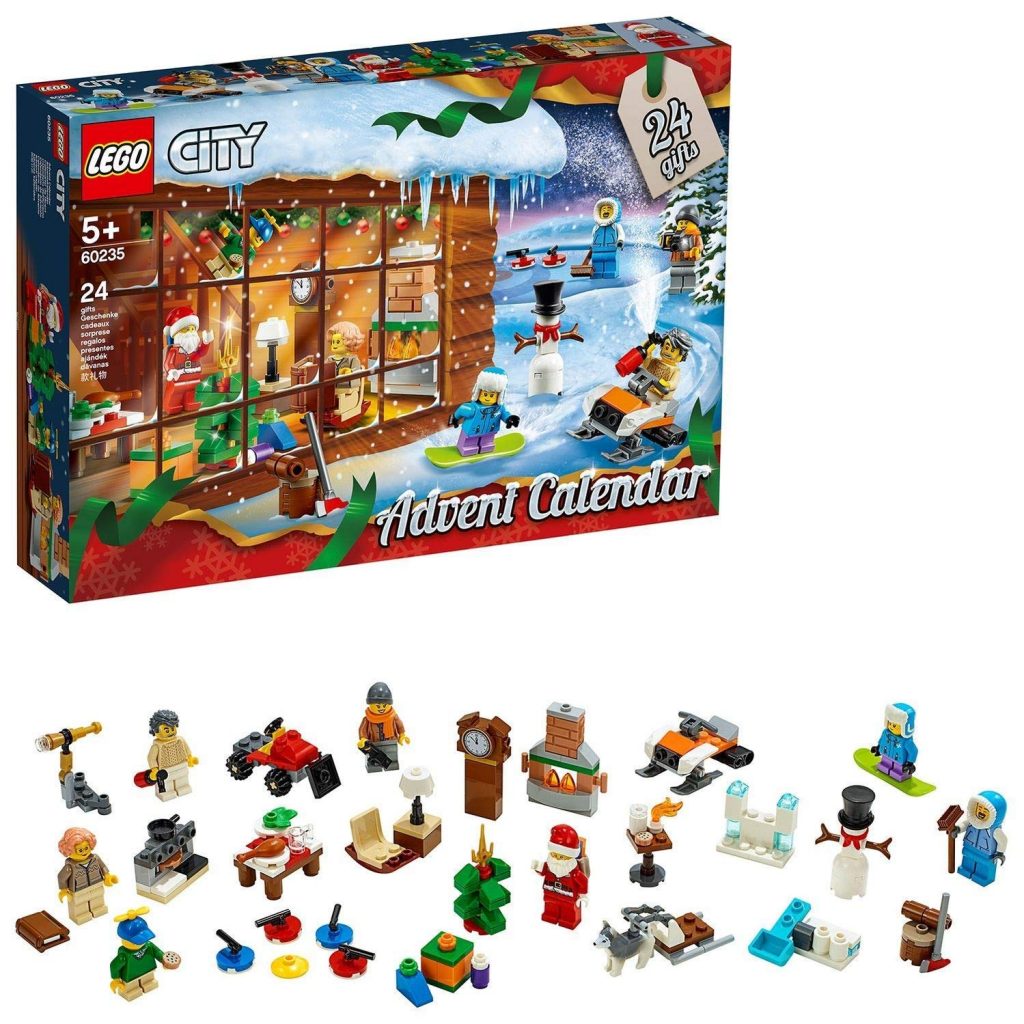 A Star Wars themed gift every day including Star Wars characters, vehicles, starships and more.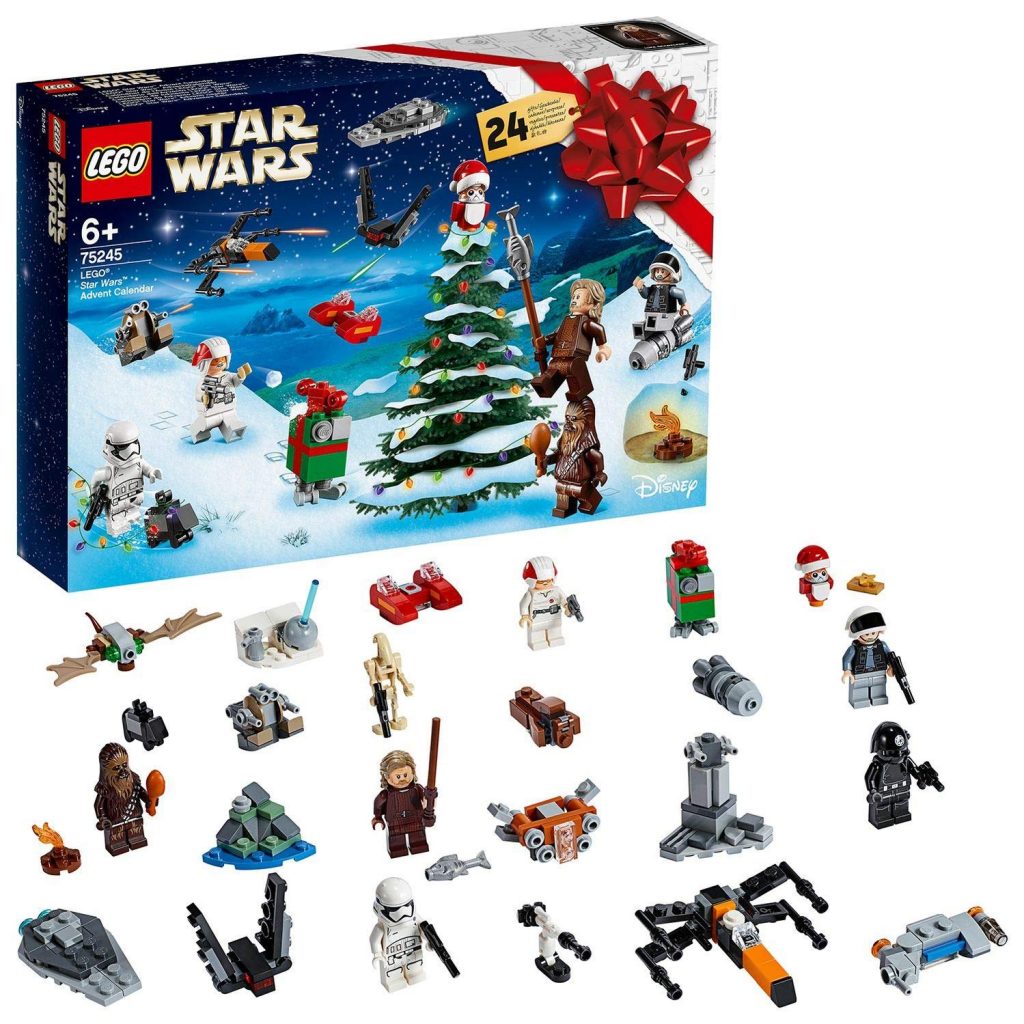 Countdown to Christmas with your favourite LEGO friends and add a new piece to the Christmas party scene each day.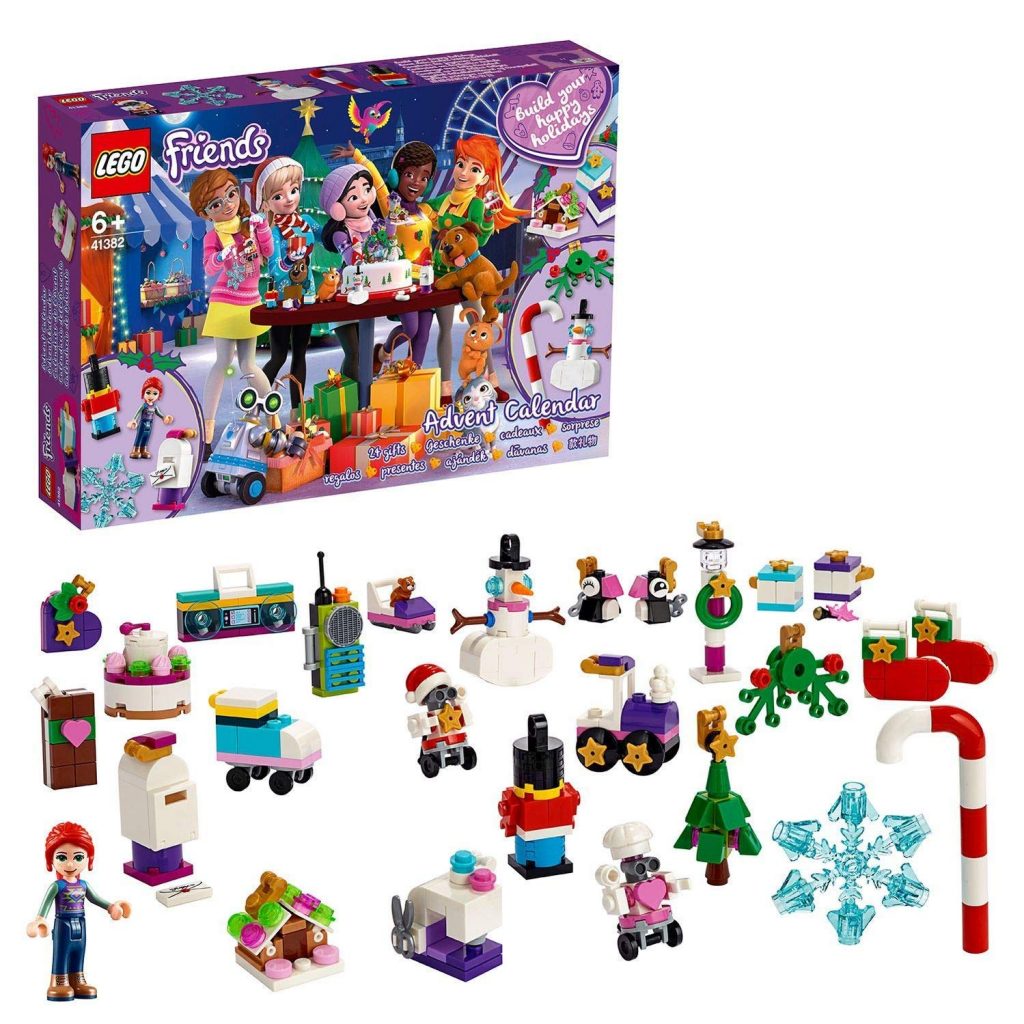 For all Harry Potter fans out there, this calendar includes a micro Hogwarts Express Train, Hedwig figure as well as seven minifigures.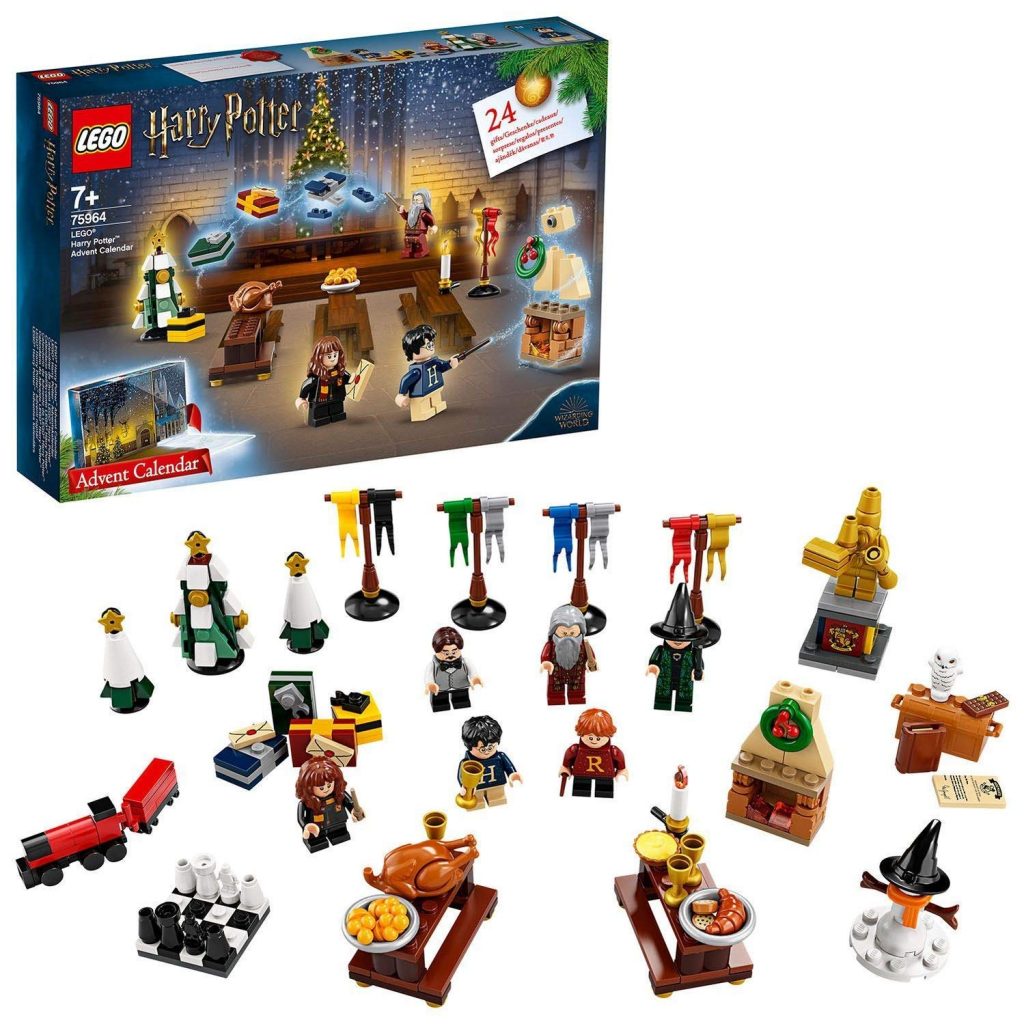 Stationery Based Calendars
Start the countdown to Christmas each day with a limited edition piece of Smiggle stationery.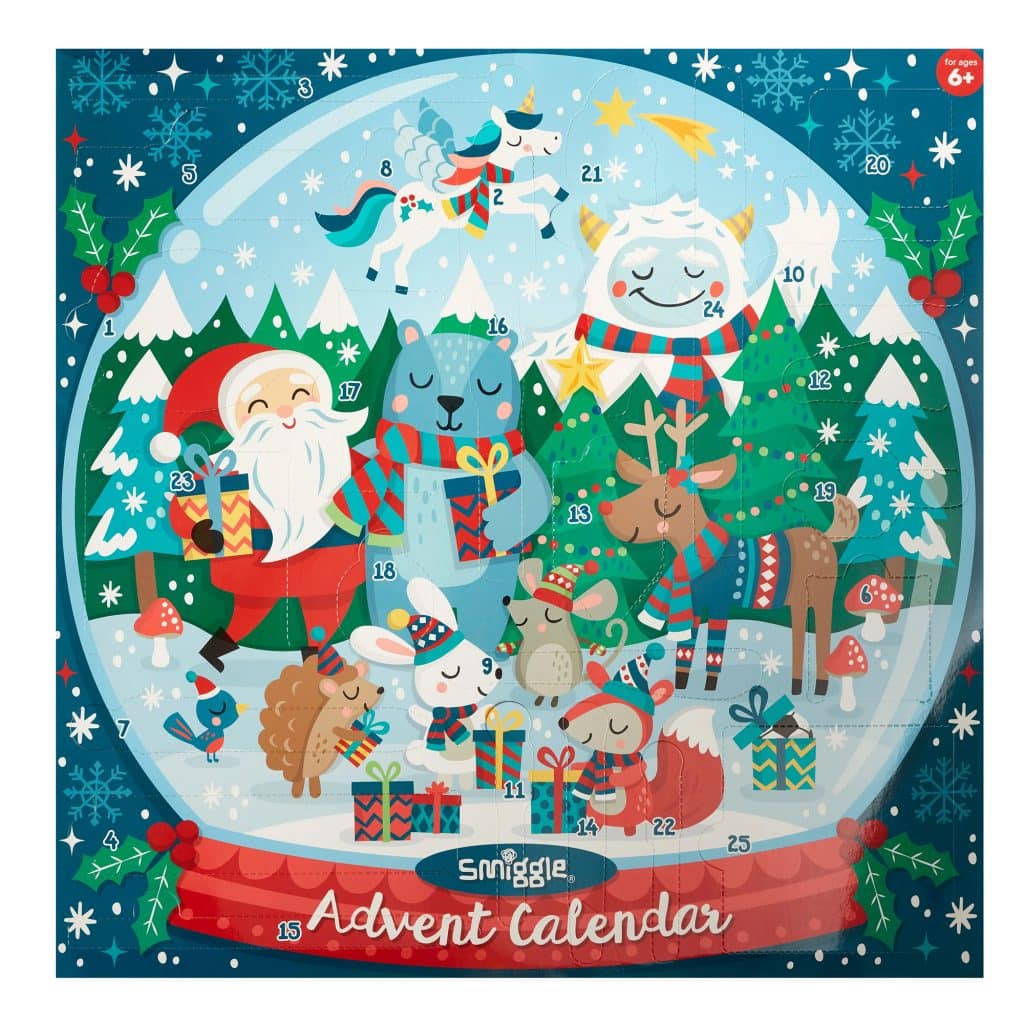 Ideal for younger kids, this calendar from Tinc contains Christmas themed stationery for you to enjoy the Christmas countdown with.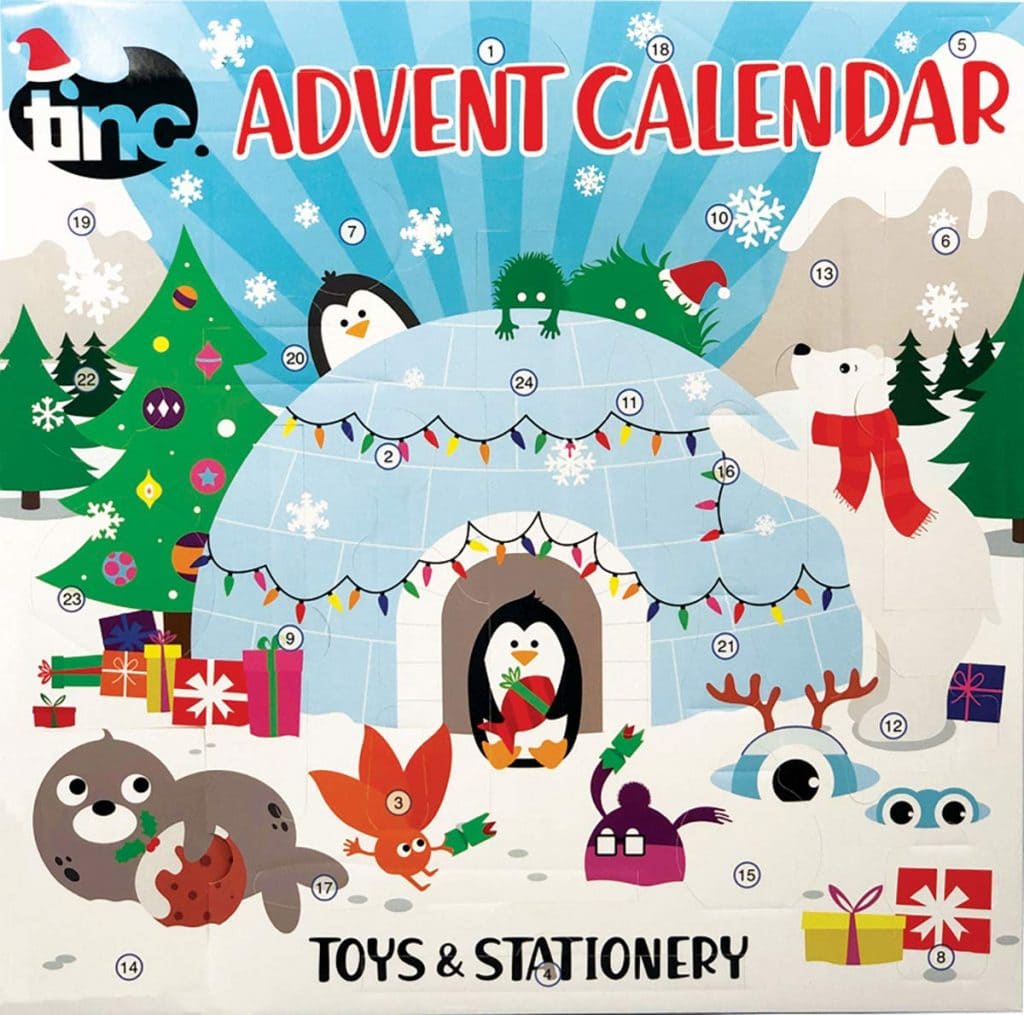 Every day during the Christmas countdown is new stationery day with the BIC advent calendar. There's felt pens, colouring pencils, crayons, rubbers and more!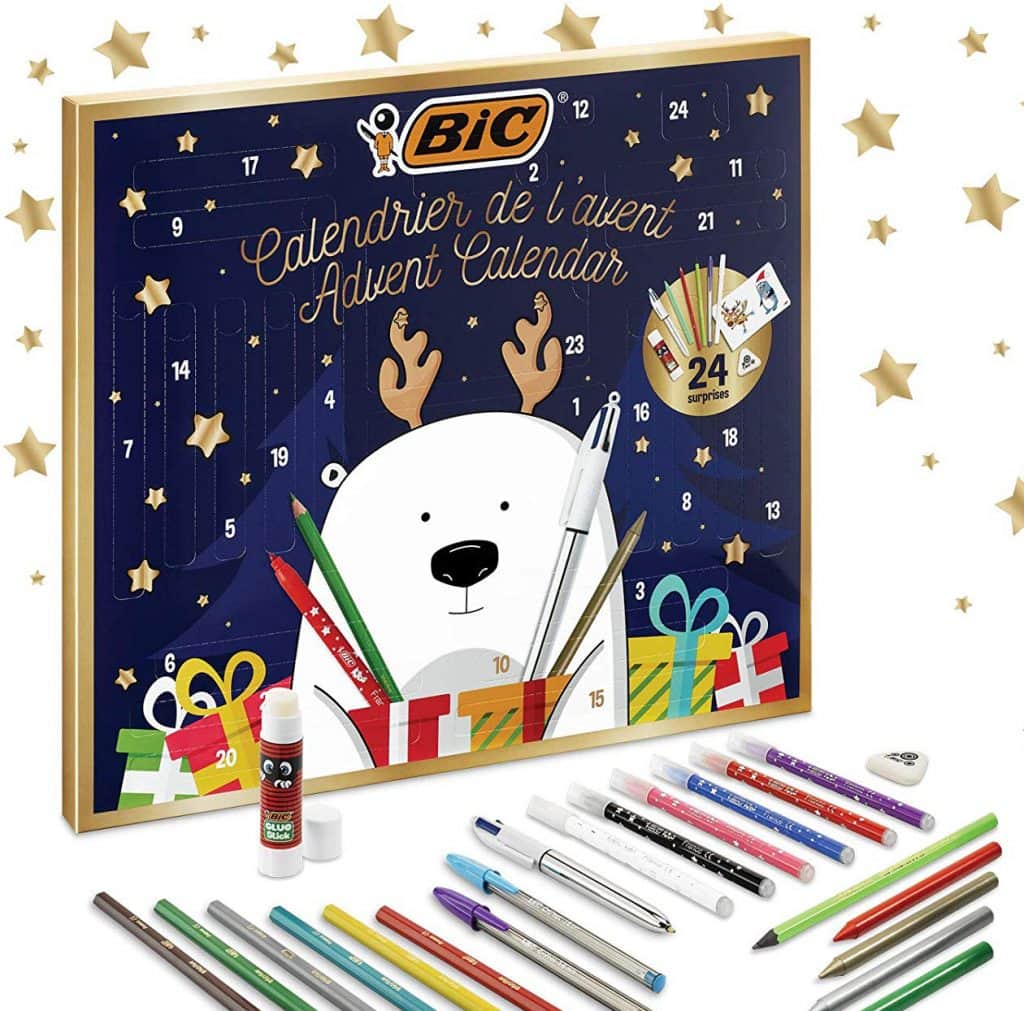 Packed with craft projects, homemade gifts, finger puppets and colouring activities this calendar gives kids a daily dose of creativity.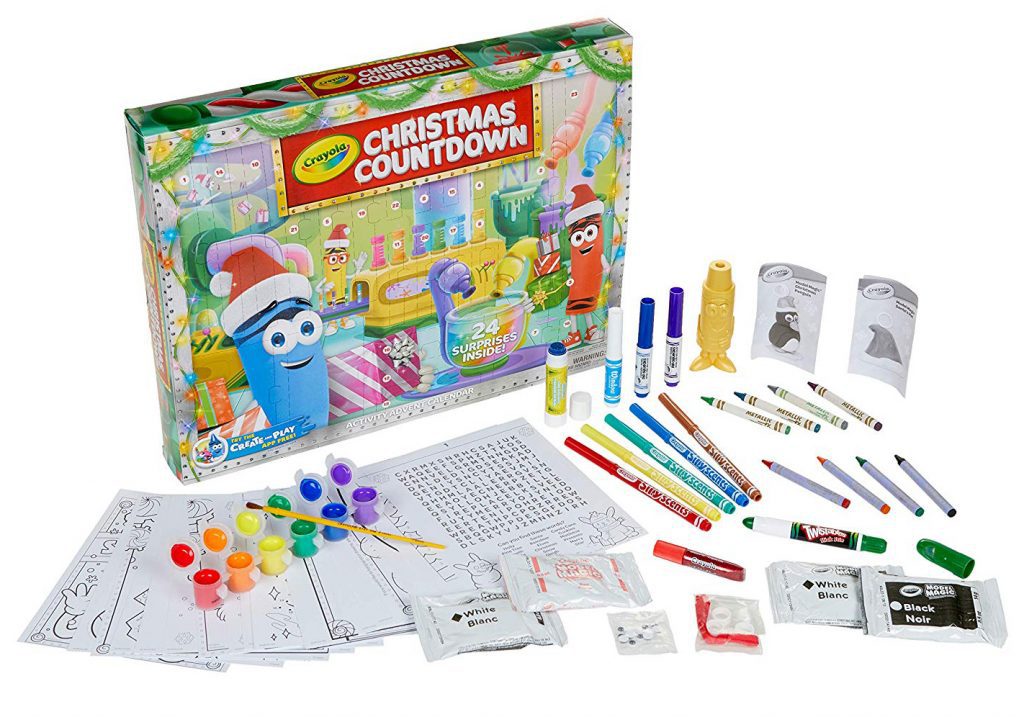 Calendars from Schleich
Schleich are known for their amazingly detailed animal figurines and these calendar sets are no different. The comes with a selection of animals and accessories allowing children to play and learn at the same time.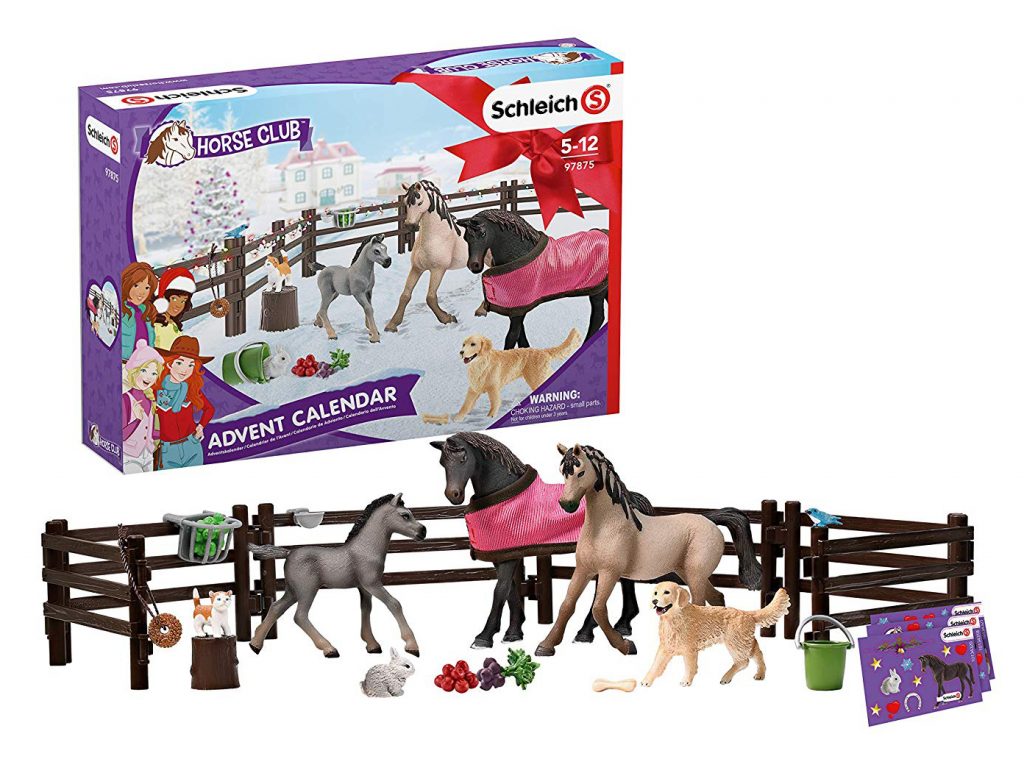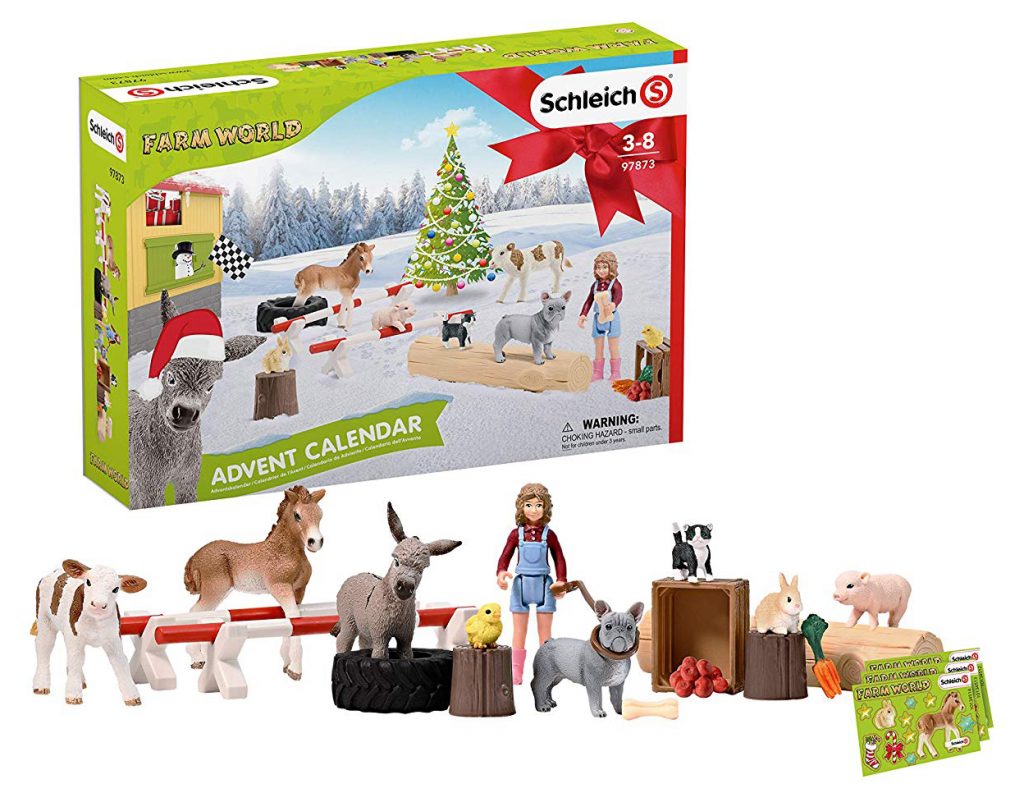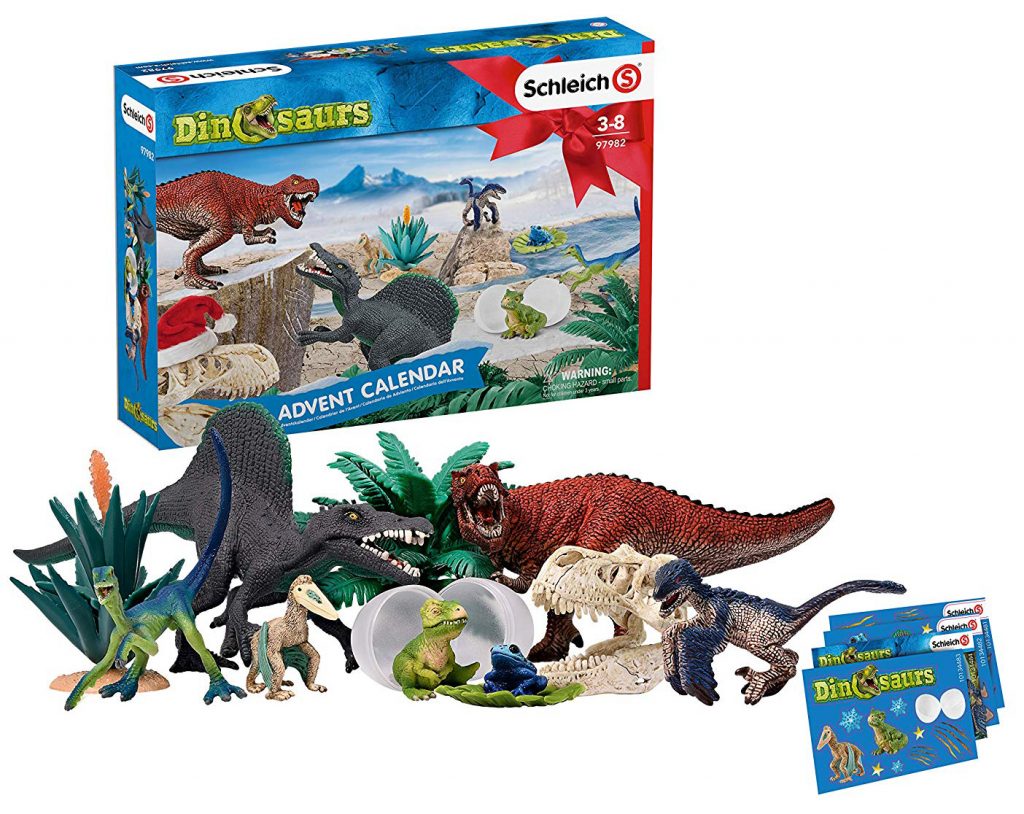 Hot Wheel fans will love this calendar which includes eight decorated Hot Wheels vehicles and sixteen accessories.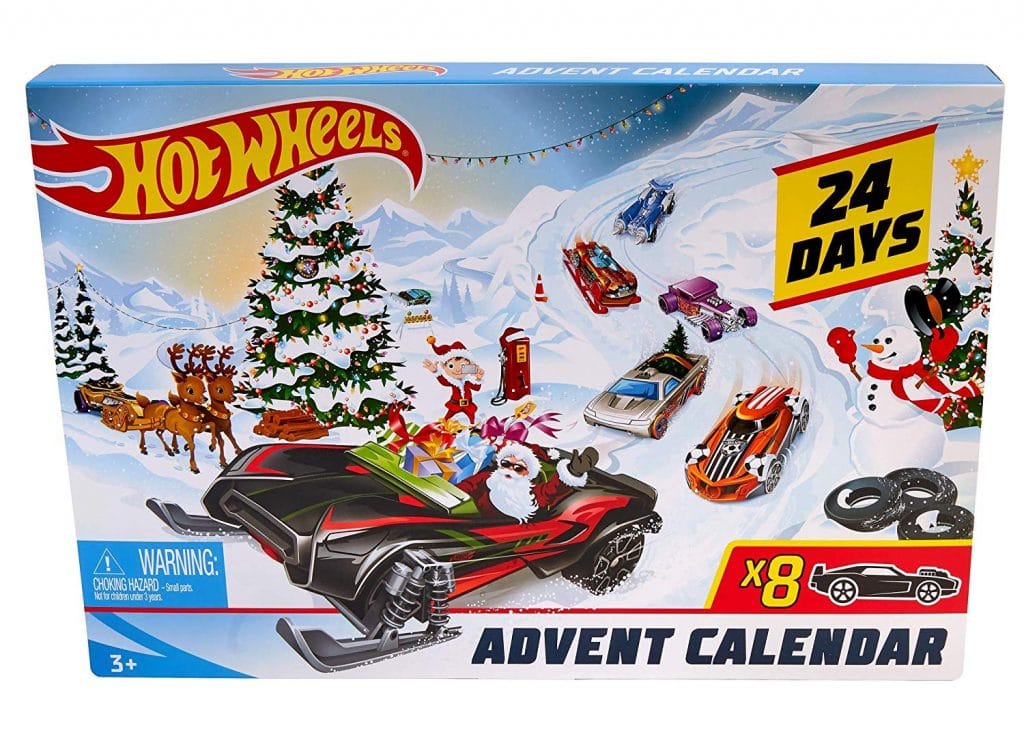 Follow the cool sheep from Wallace and Gromit, Shaun the Sheep in her adventures. There are mini figurines, jigsaws and stickers.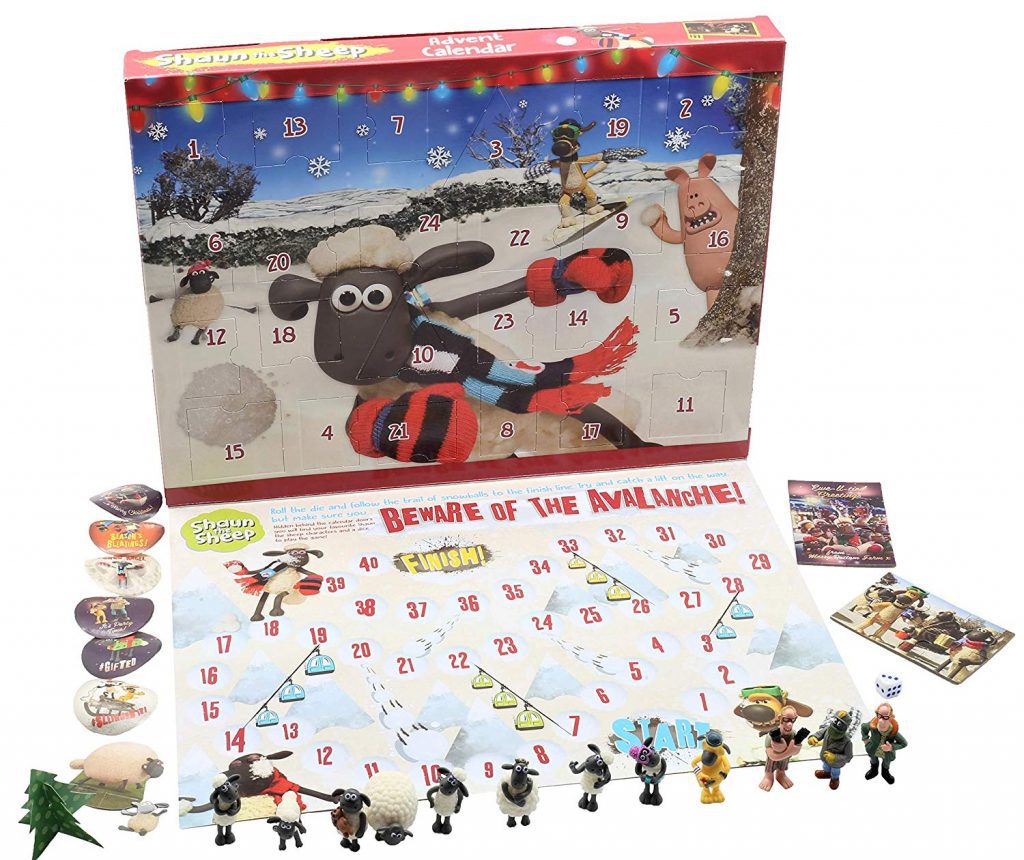 Barbie fans will receive a toy fashion accessory each day including shoes, boots clutches and jewellery. Perfect for adding to their Barbie collection. (doll not included)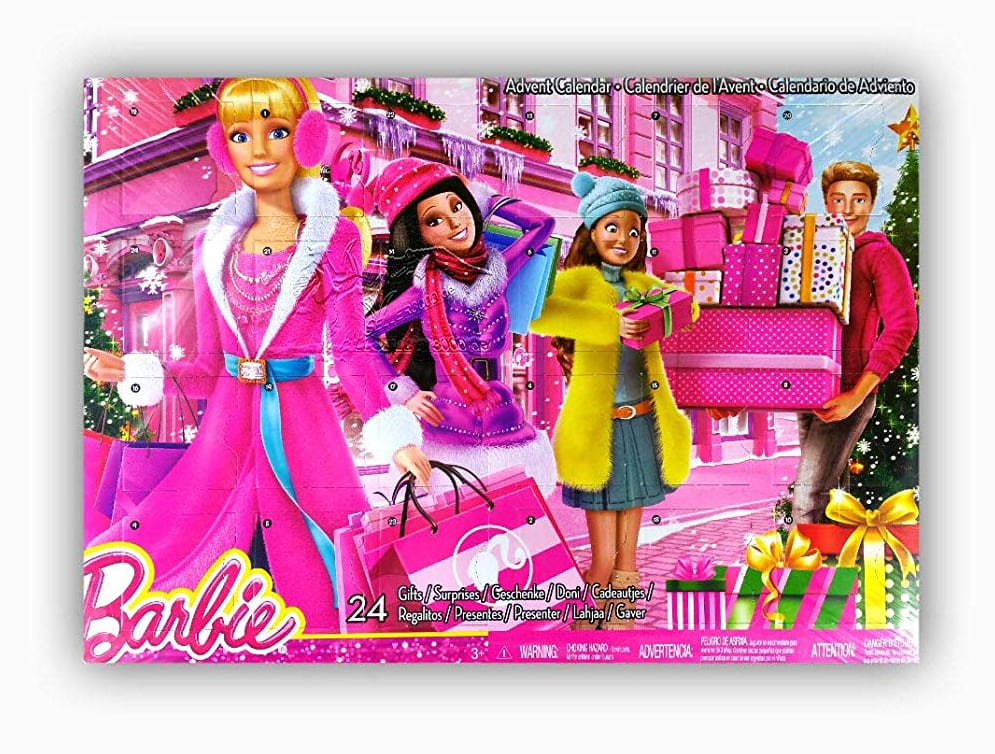 After receiving a Barbie doll on day one you then receive clothing items and accessories for five different careers to dress your Barbie with. Will she be a ballerina, Baker, Pop Star, Pet Vet or Skier?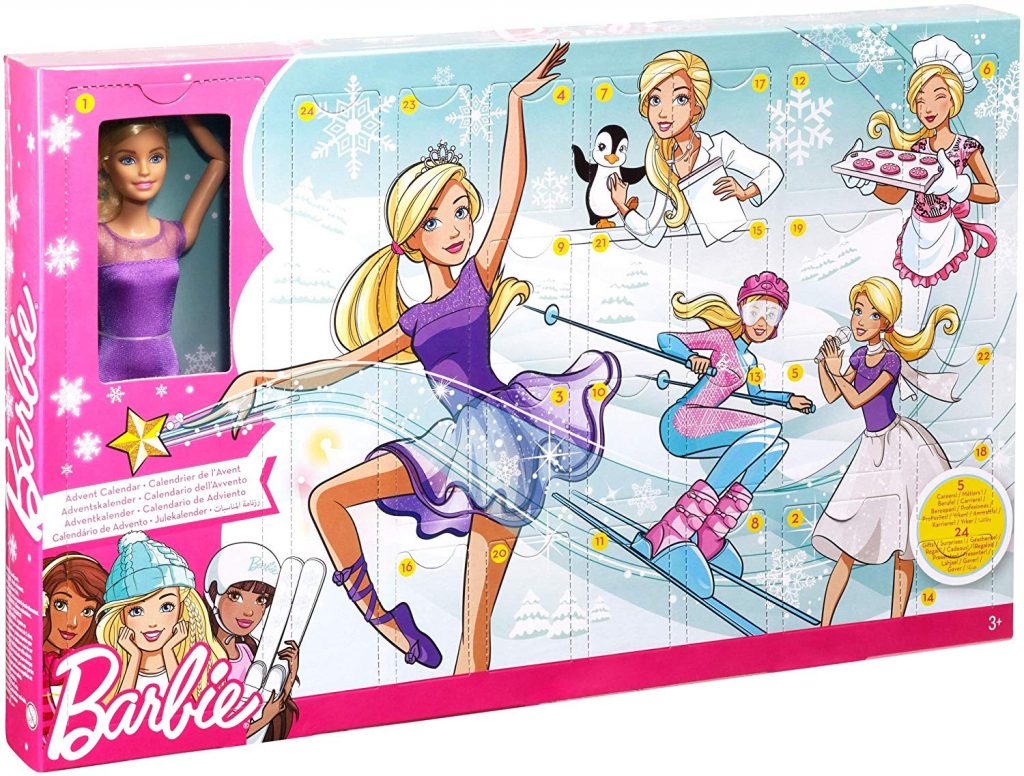 Featuring 24 fun play pieces including a cute, interactive Toot-Toot Drivers Truck, detachable trailer with SmartPoint location, Christmas decorations, road signs and lots more mini surprises.
Comes with a detachable rotating platform, 4 Playmobil figures and accessories.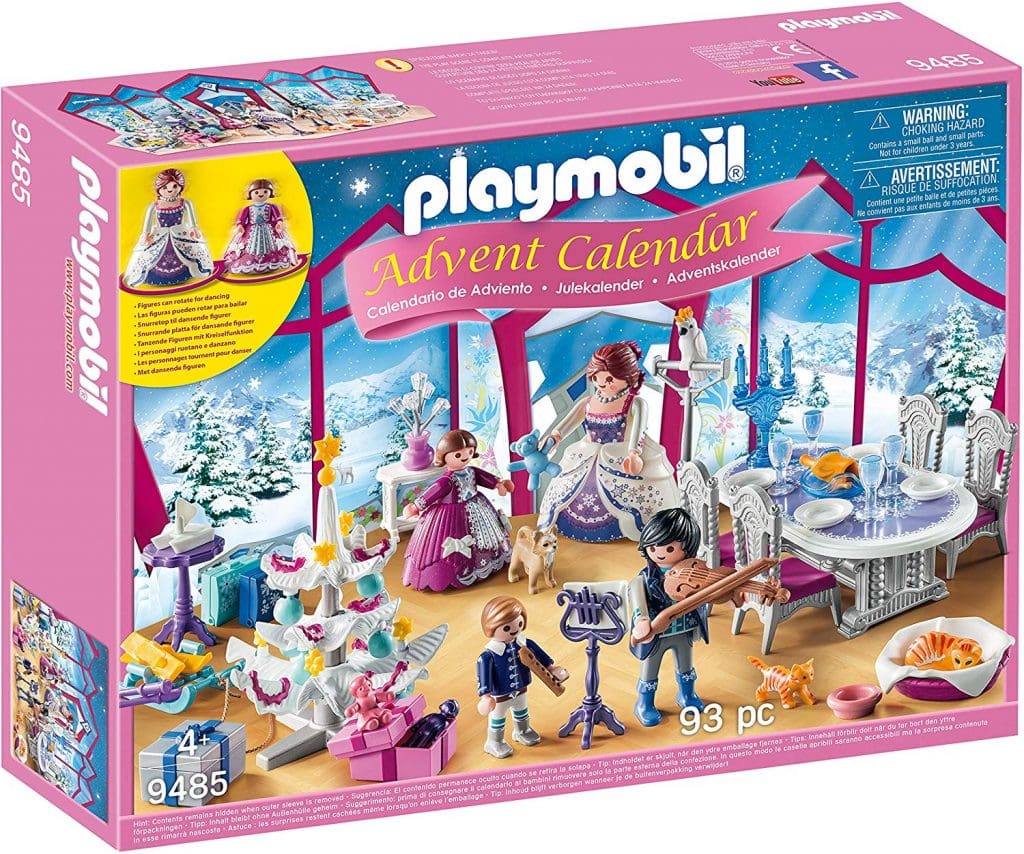 This set includes a backdrop, four figures, sleigh, workbench, reindeer slide and more.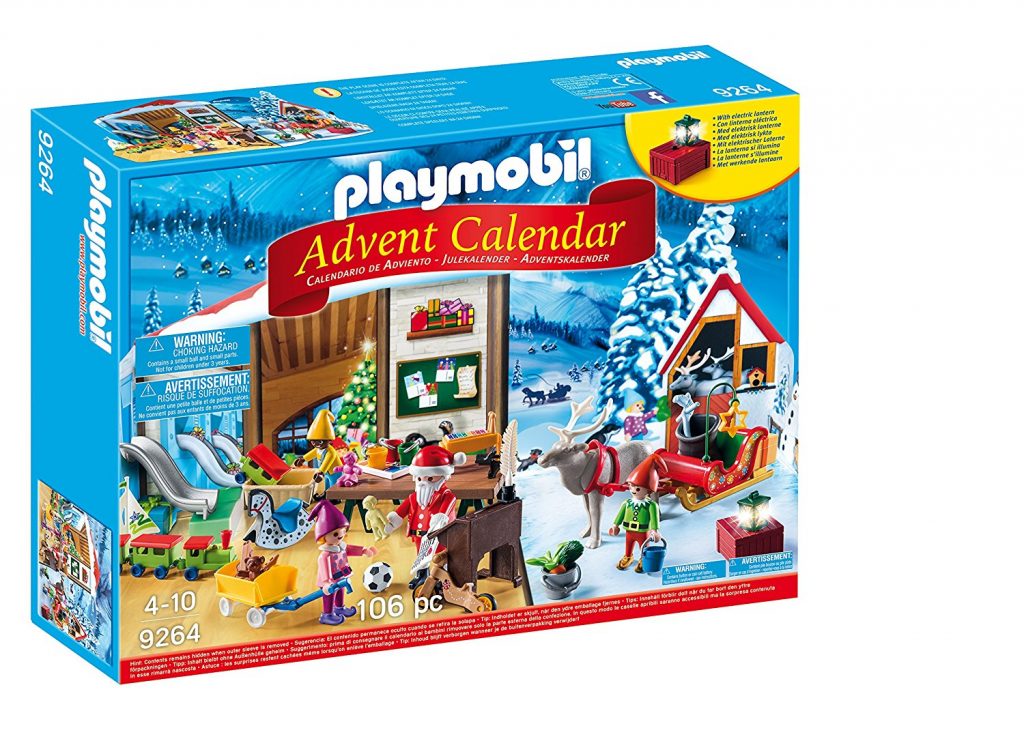 Open a new door each day to reveal a new glam surprise. Collect 24 mini jewellery gifts featuring Queen Bee, Diva and Crystal Queen.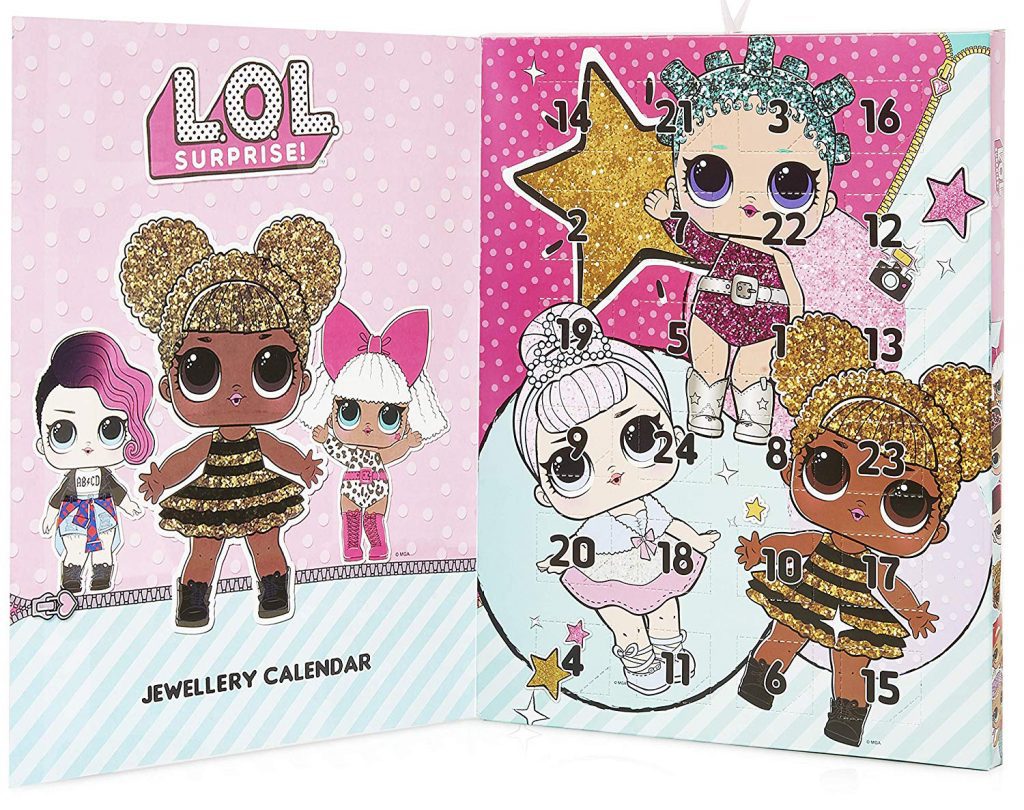 Kids who love Hatchimals are in for a treat with this calendar where they can build up a winter scene right out of Hatchtopia. There are 50+ surprises to discover including stickers and accessories for your Hatchimals.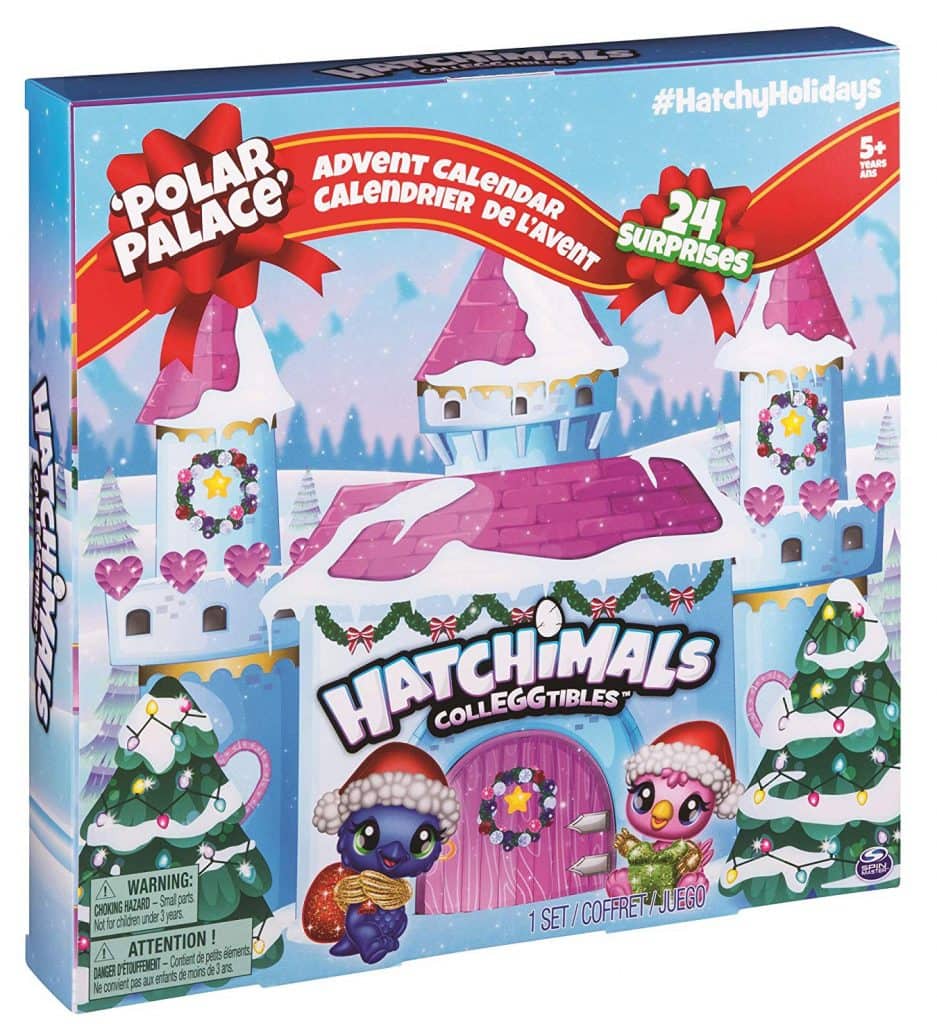 A different Play-Doh surprise for each day of the season, allowing your children get creative with their Play-Doh creations.
Know someone that is a big Thomas fan? Then this calendar is for them! It contains 24 Thomas & Friends minis that they can add to their train collection.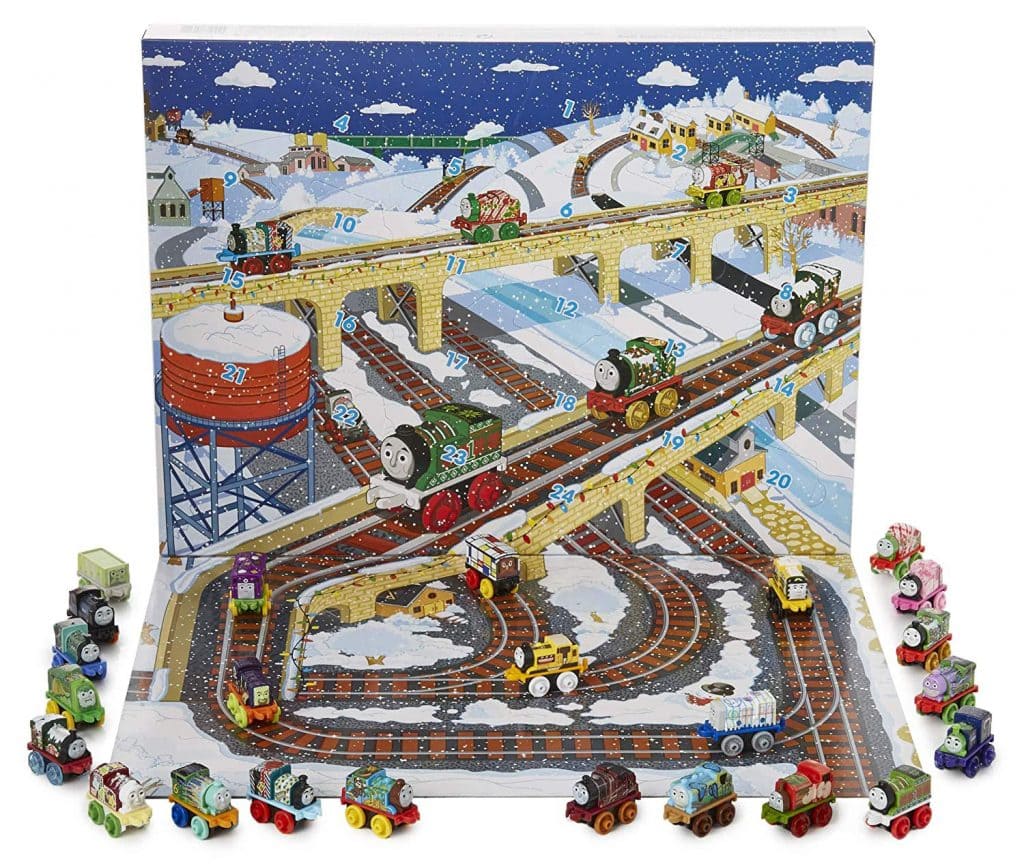 Spend December immersed in the Wizarding World with this Harry Potter Advent calendar. Each day open a door to reveal themed playing cards, decals, notebooks and even a Harry Potter wand pen.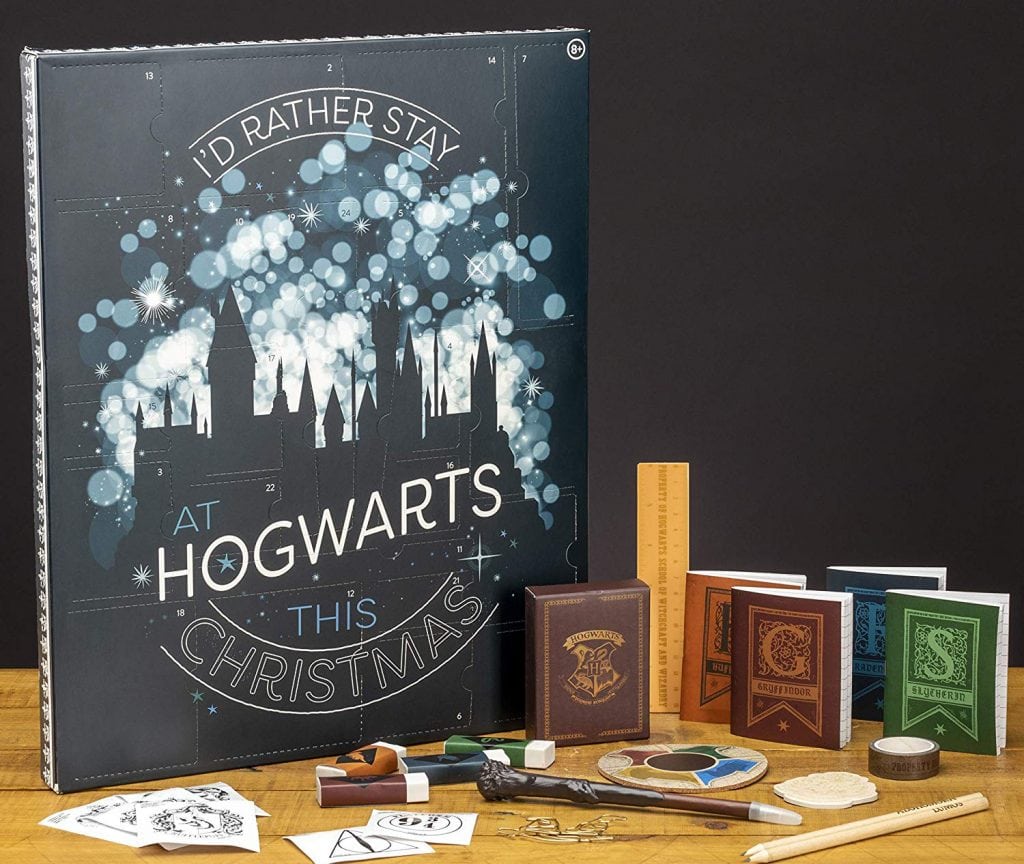 For the Paw Patrol fans in your house, this set includes all six pups in winter clothes as well as accessories.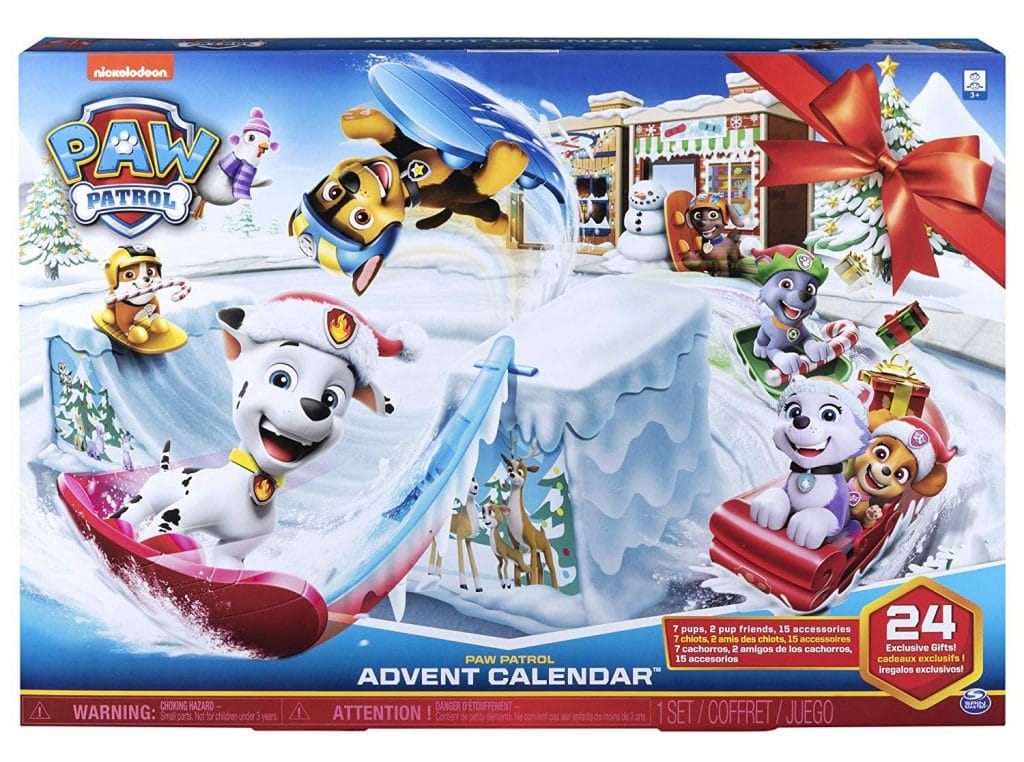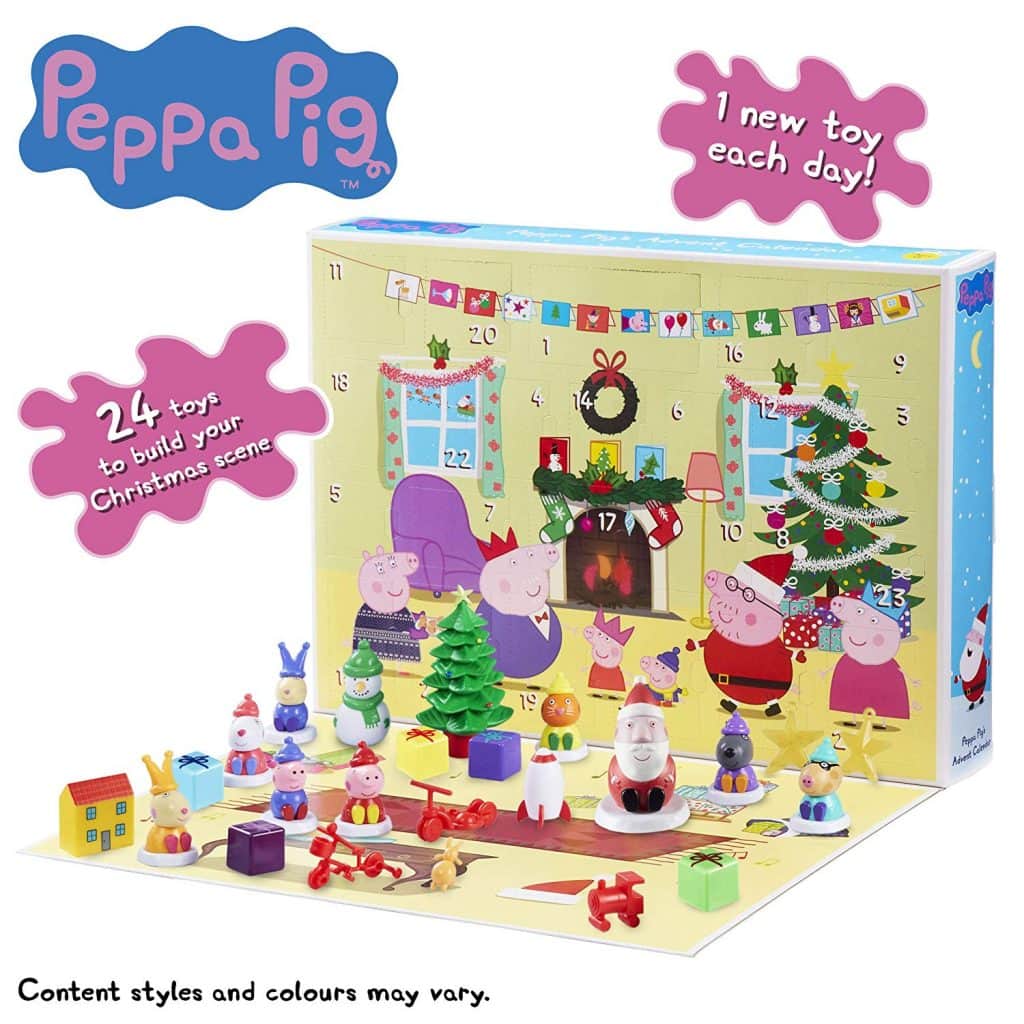 Just the thing for Fireman Sam fans, this calendar comes with 24 exclusive surprises including things like wristbands, keyrings and stationery.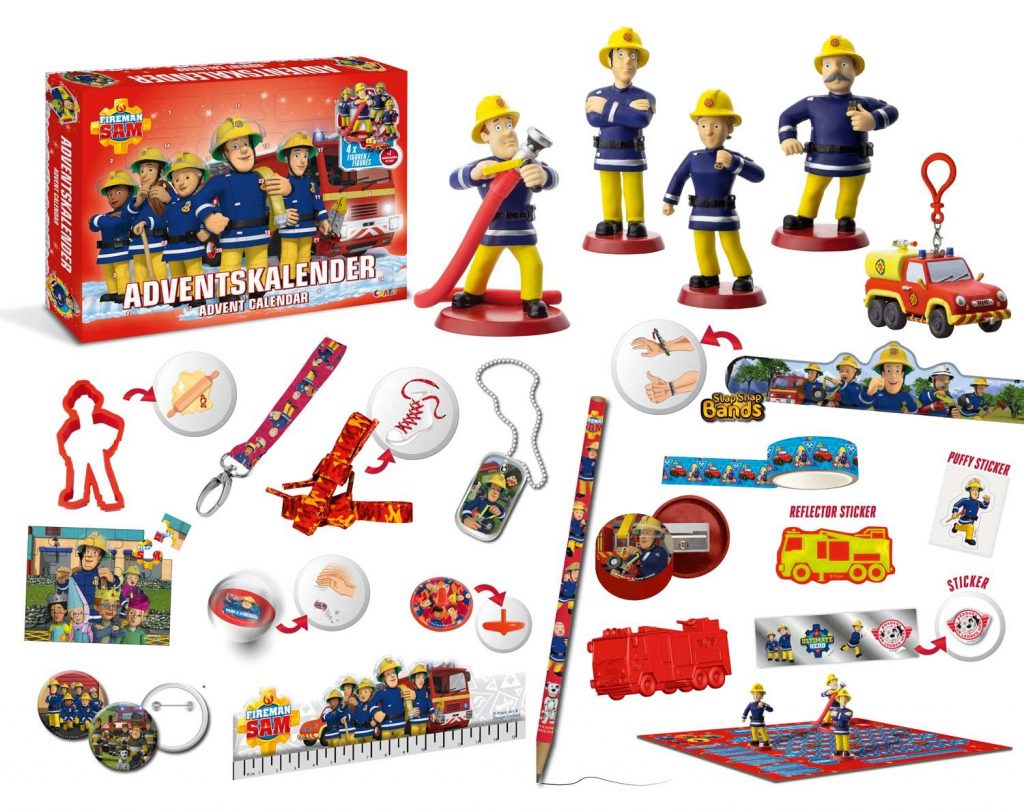 A great way for football fans to countdown to Christmas with a Match Attax set each day. The calendar includes a limited edition card of Pierre Emerick Aubameyang.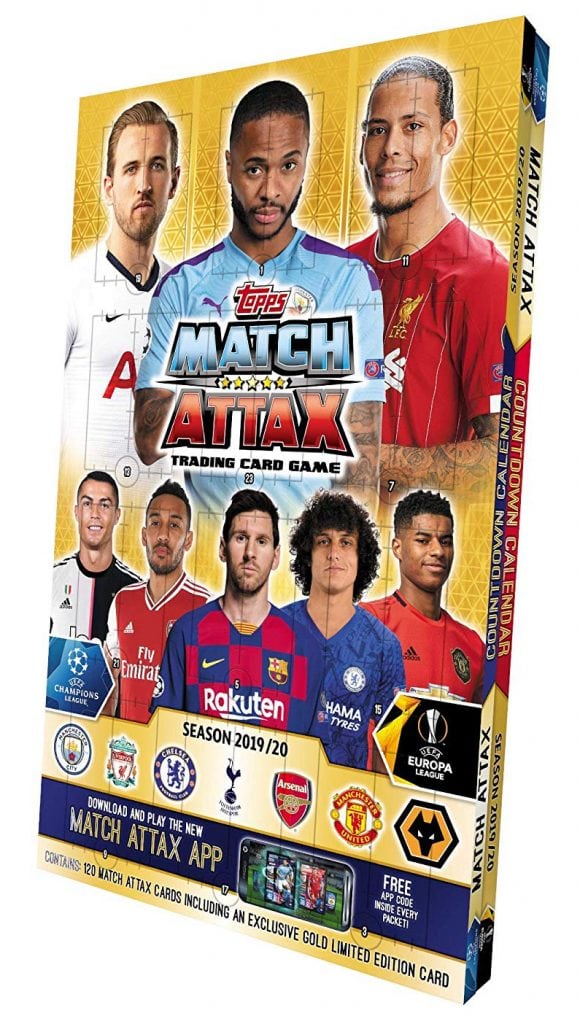 Suitable for younger children from 18 months onwards, collect Christmas themed Happyland Characters and accessories.

The set includes 24 unique magnetic ornaments plus a shining star for Christmas day – all of which fit neatly in the attached box at the base of the tree. Kids can pick a favourite design to place on the tree each day, following the numbered outlines to fill the tree right up to Christmas.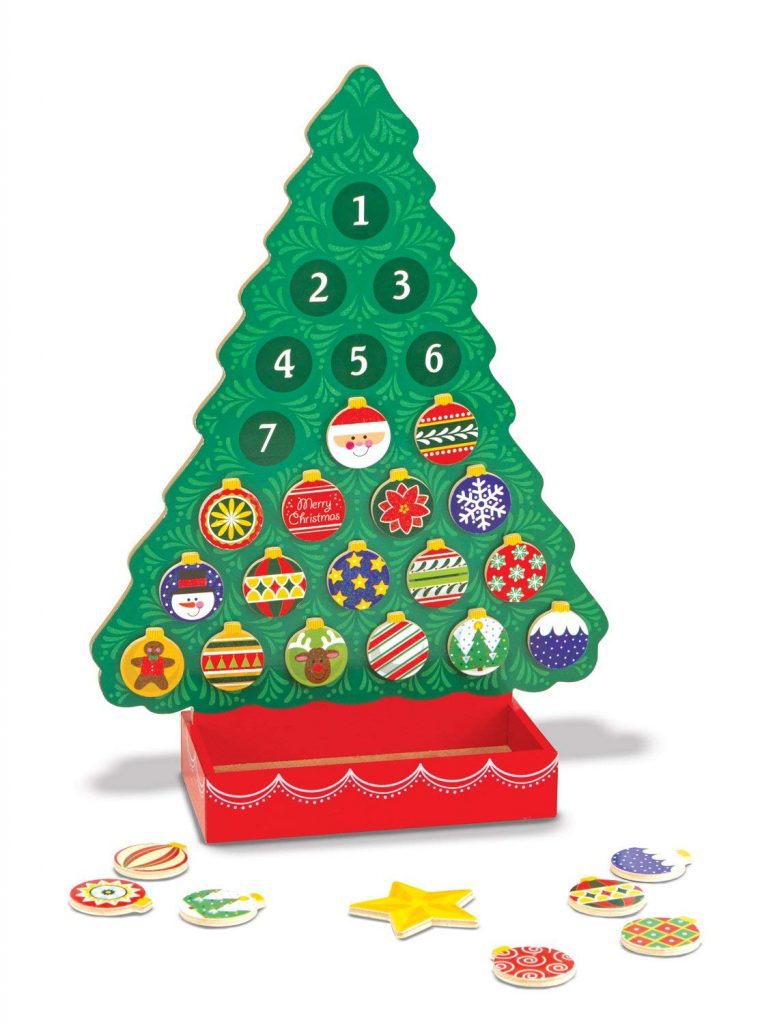 Pin it for later: