If you have kids, chances are they will be getting very excited about the festive season and what better way to count down than with an advent calendar? There is an abundance of calendars out there so I've put together this handy list of advent calendar ideas for kids which will hopefully help you choose the perfect non-chocolate calendar alternative for your child.
Mine have veered away from LEGO and Hot Wheels for the first time this year and have chosen Fidget Toy Advent Calendars. I'm not sure how I feel about so many tiny little fidget toys lying around so this could well be a one-off!
Toy Advent calendar ideas for Kids
LEGO
With 5 LEGO Friends micro dolls this calendar also features a sleigh, snowboard and a sledge as well as a piano and a robot with remote control.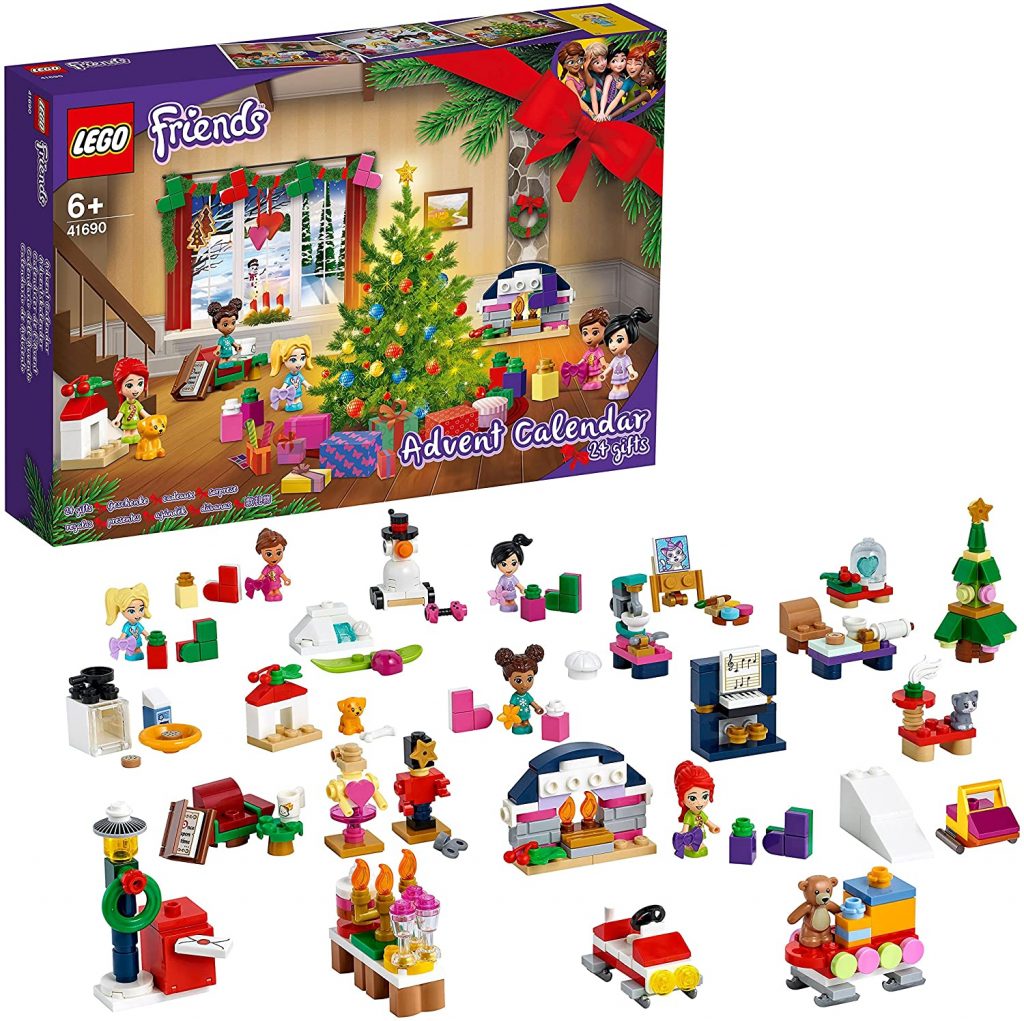 Includes LEGO City Adventures TV series minifigure characters Top Hat Tom, Bob, Betty, Sam Grizzled, Shirley Keeper and Fendrich as well as buildable Duke DeTain snowman and a snowy city fold-down play board.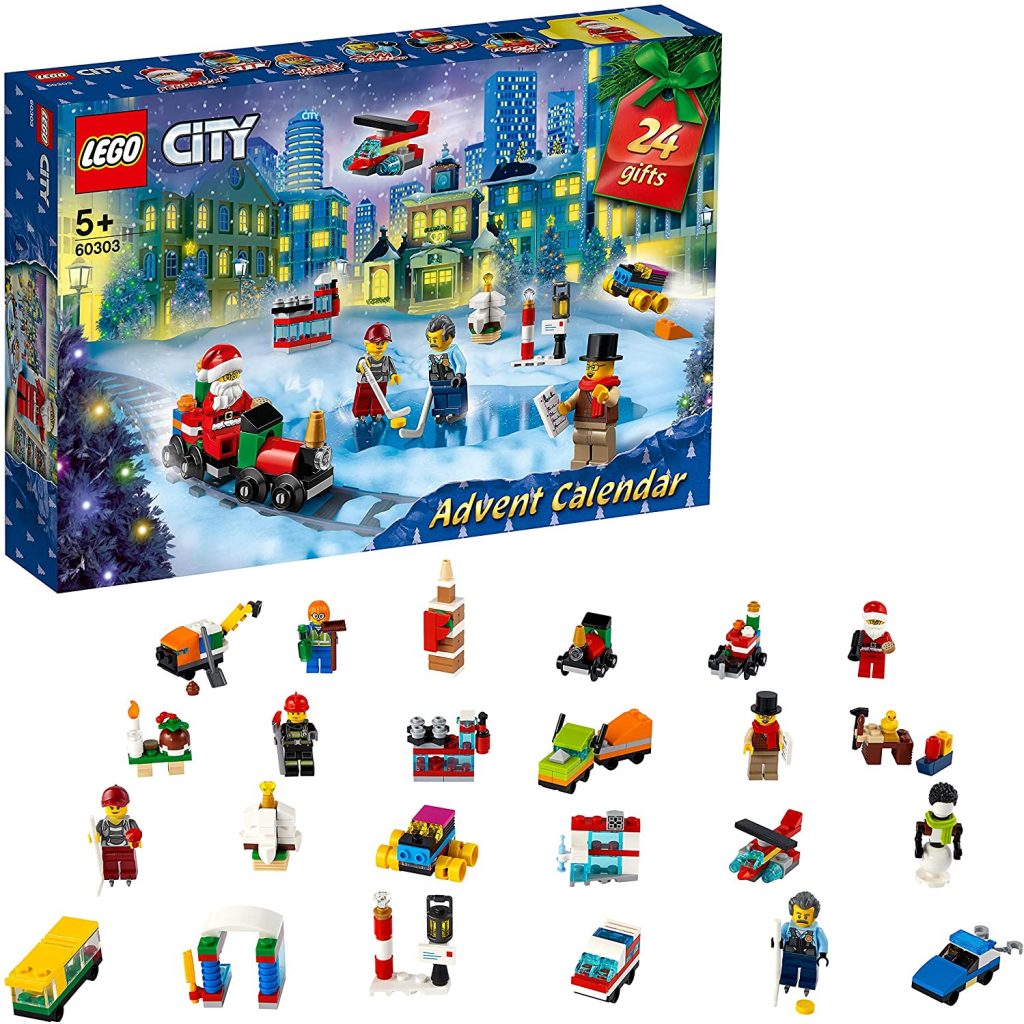 Comes with 7 LEGO Star Wars characters including supercute Grogu (aka Baby Yoda) and The Mandalorian.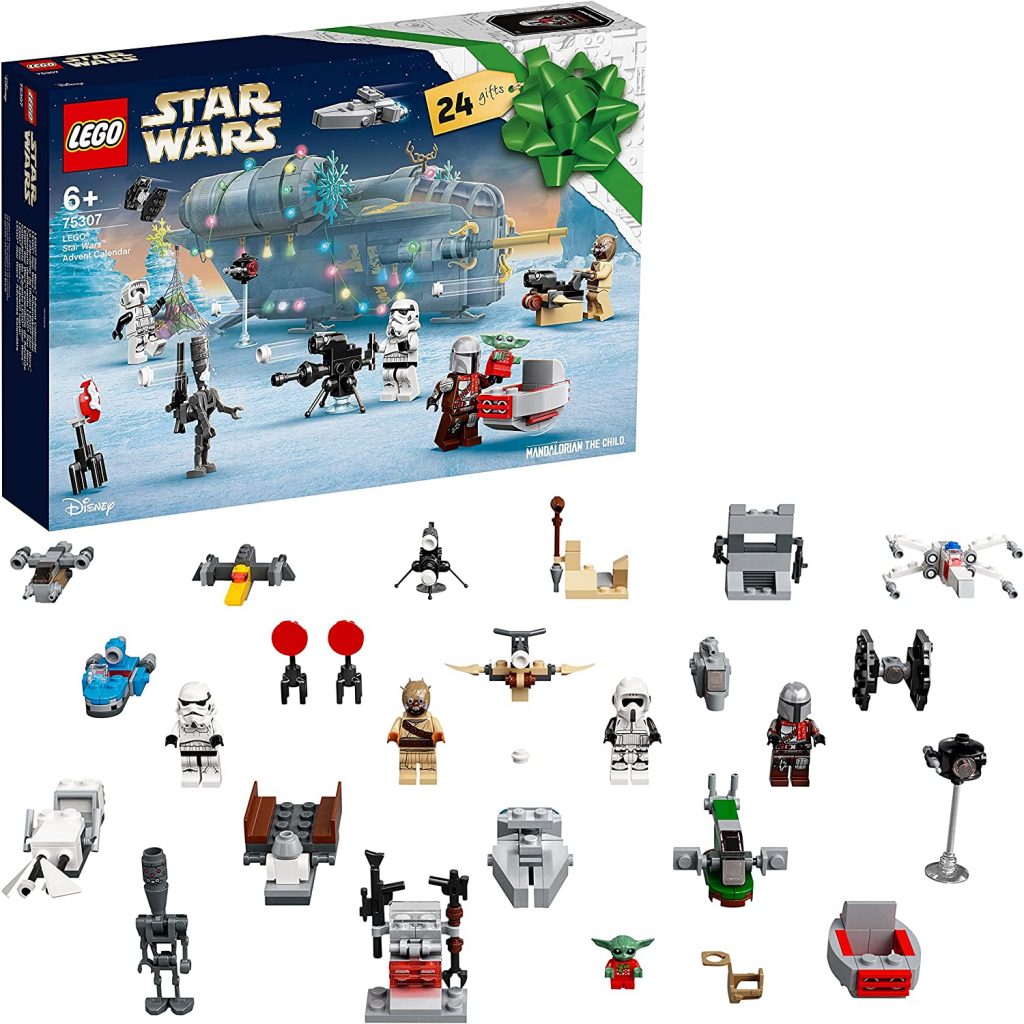 Fidget Toys
Great sensory toys – one for every day in December. Made from safe and durable material.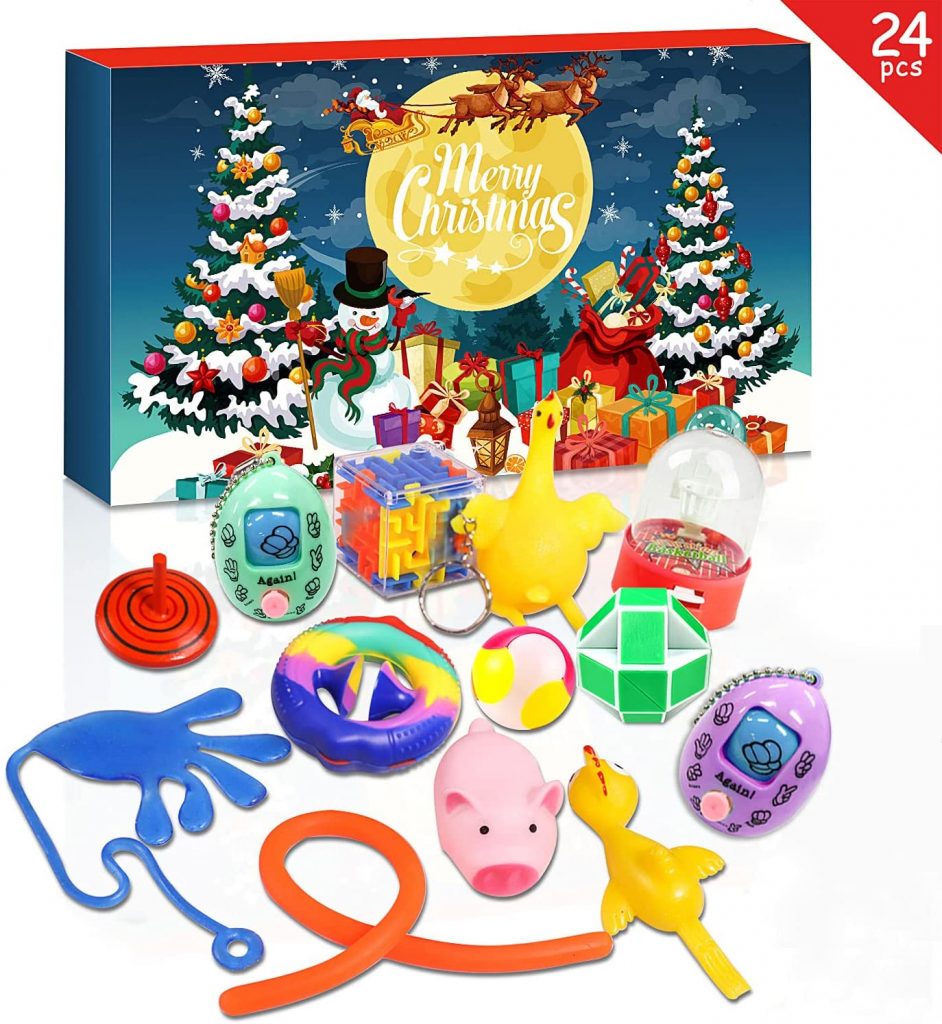 Each door reveals a different fidget toy for holiday fidget fun. Something to keep them busy in the run up to Christmas.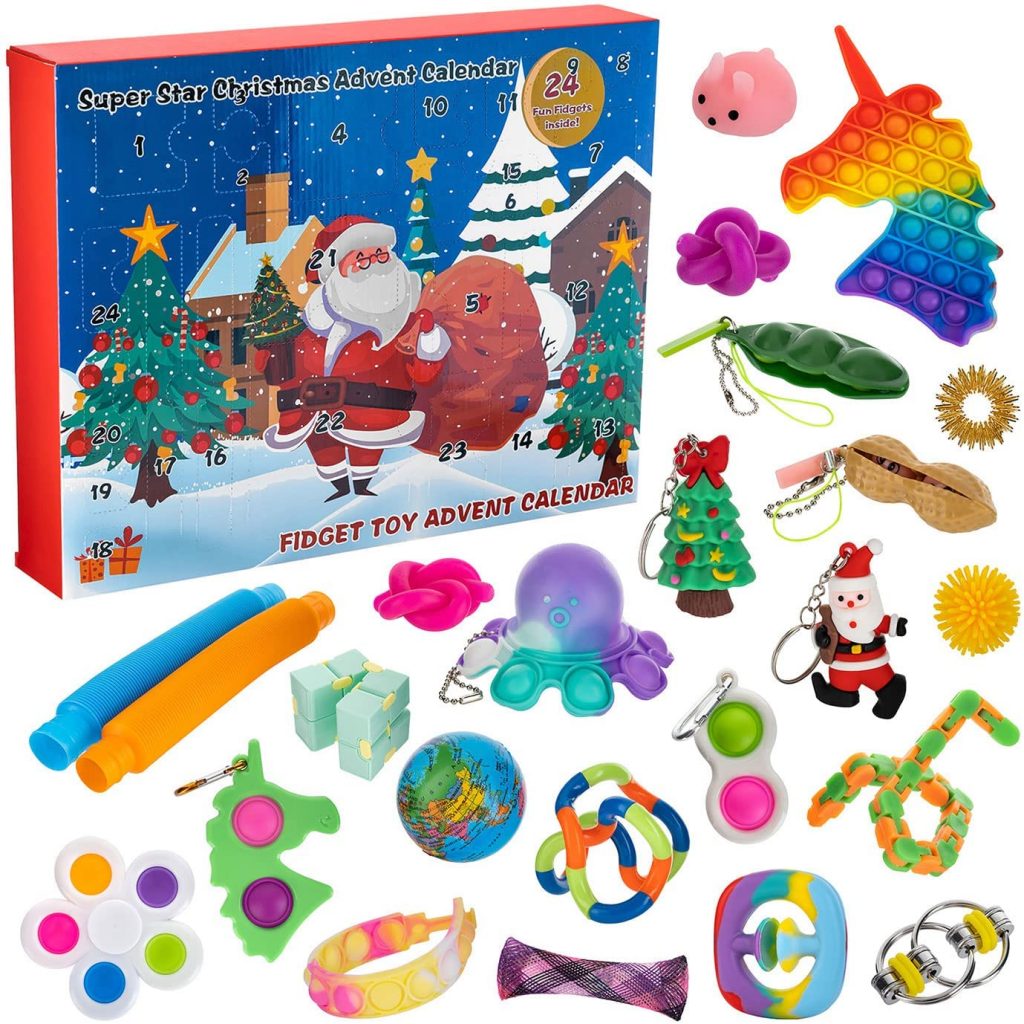 Disney
You'll find beautiful charms portraying all of your favourite Disney characters behind each door, including Stitch, Simba, Lady, Marie, and many more.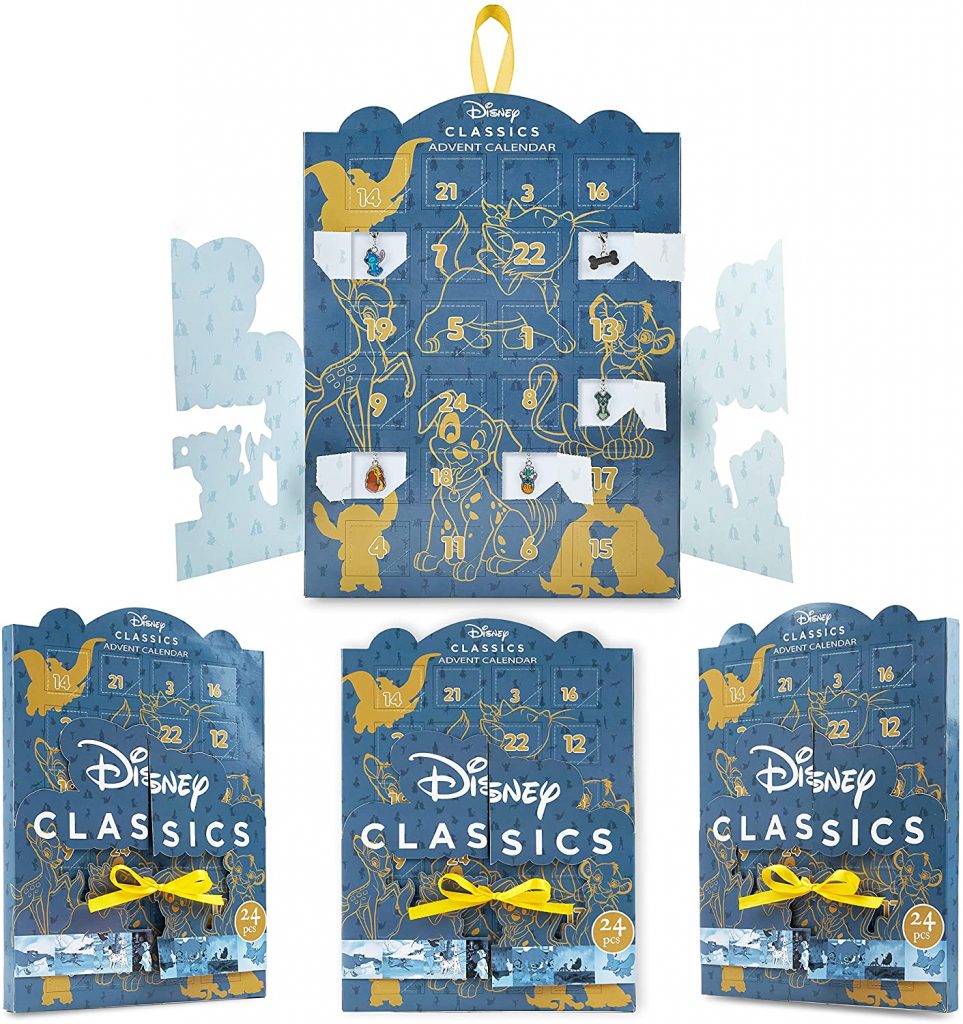 The advent calendar features a gorgeous assortment of Disney hair accessories and Disney jewellery, including girl hair clips, bows, hair slides, combs, princess rings and bracelets with charms, and keyrings.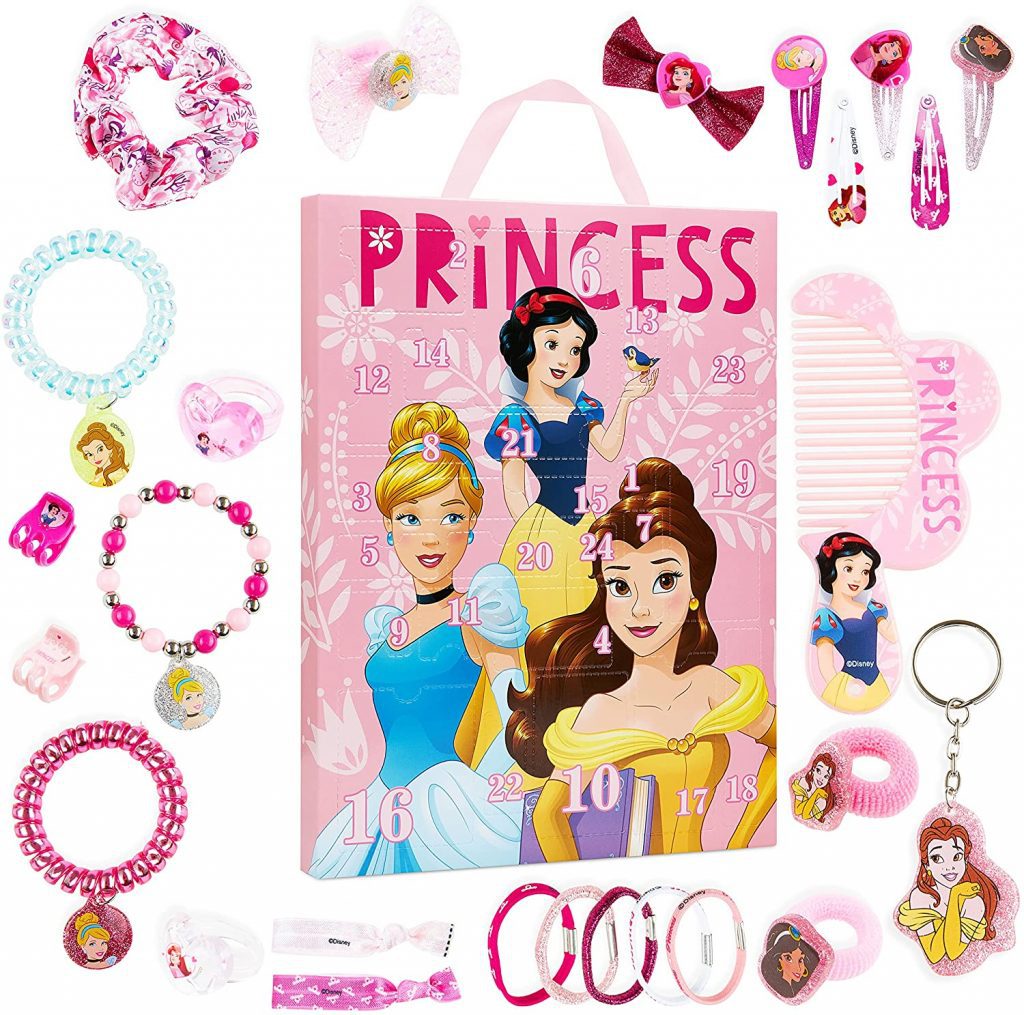 Five vehicles based on Disney and Pixar's Cars fan favourites are included in this advent calendar playset.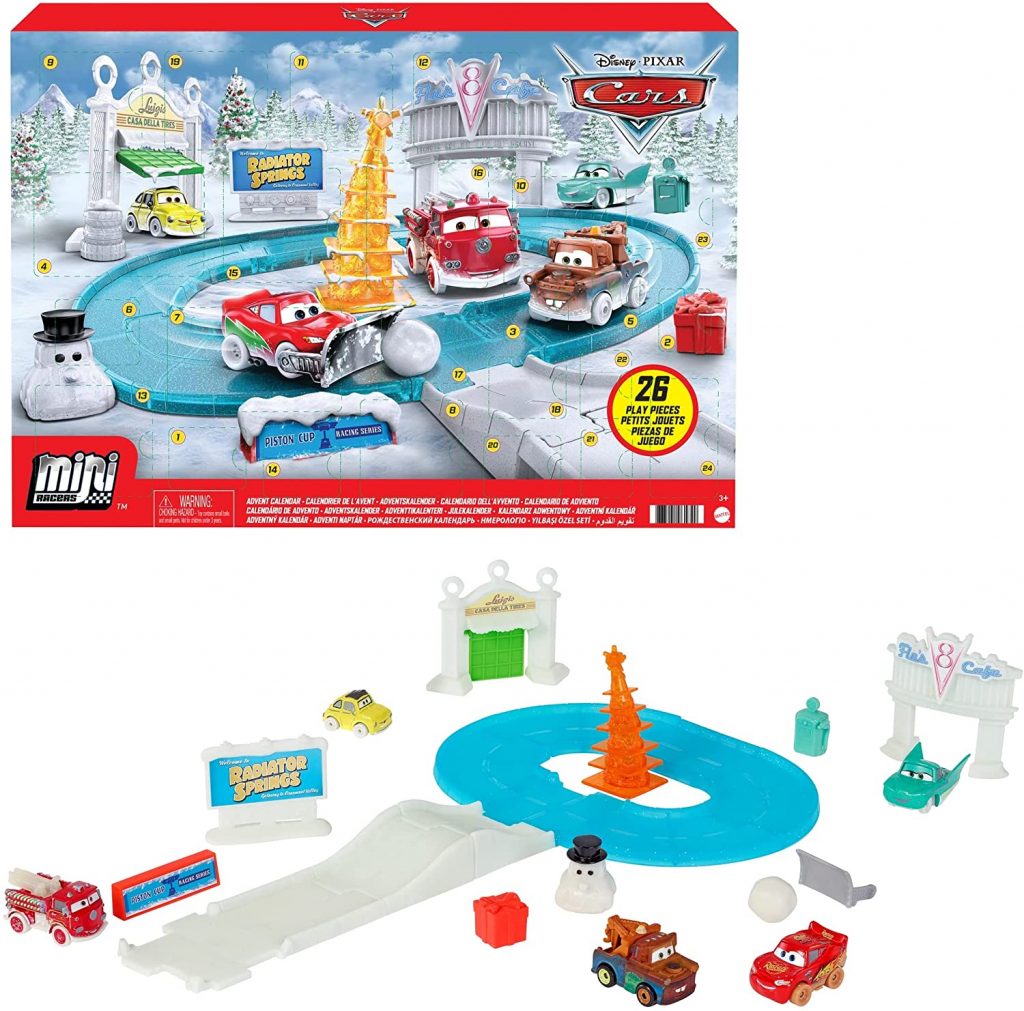 Features a lovely selection of Disney hair accessories and Disney jewellery: girl hair clips, bows, hair slides, comb, Minnie rings and bracelets with charms, keyrings.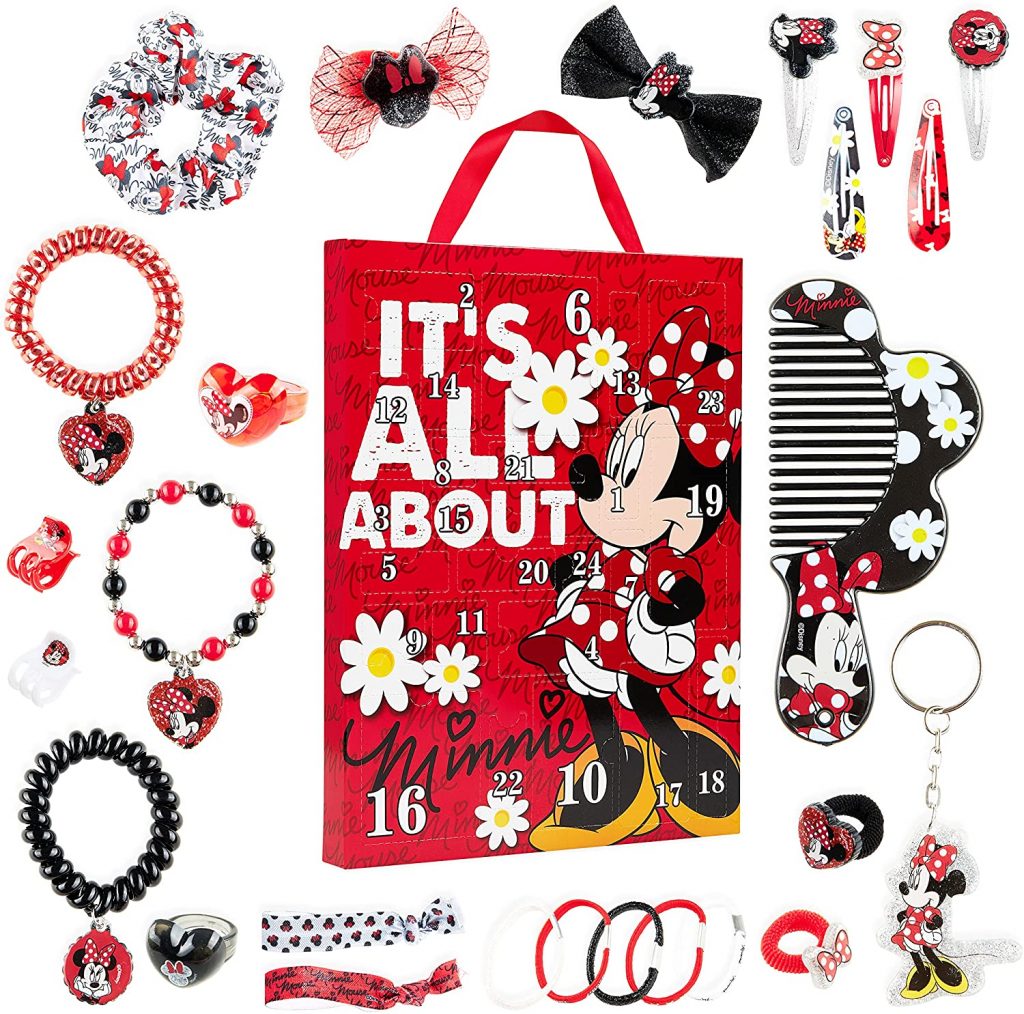 A lovely alternative to plastic toys, kids will receive a Disney themed storybook each day.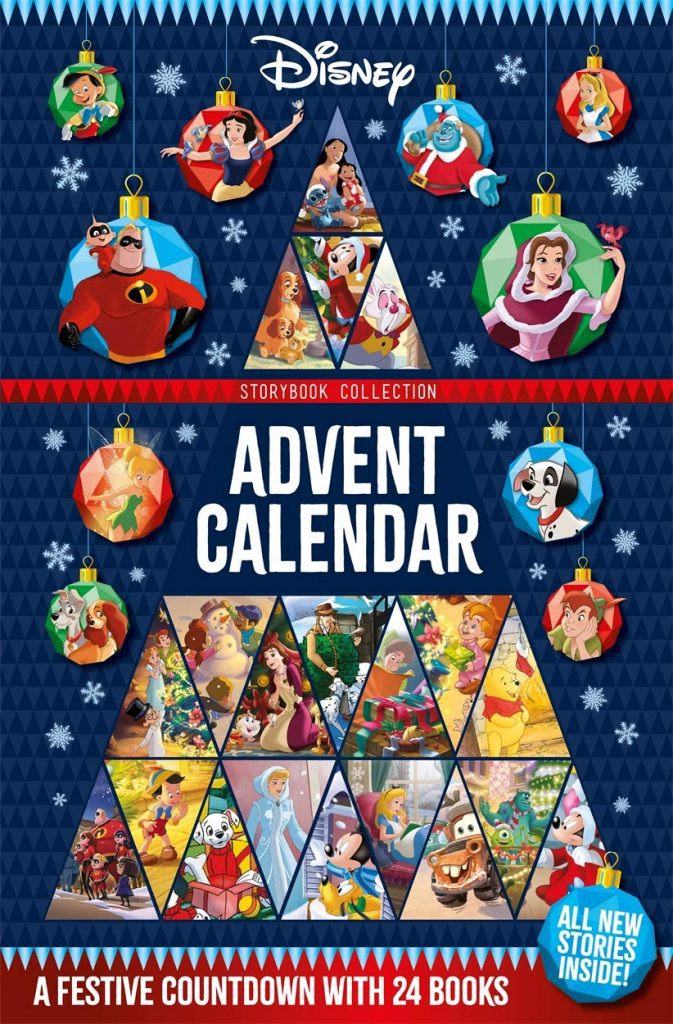 Cars & Construction
There are 24 different types of construction trucks in this set. Every feature of each truck has been carefully considered, from the brilliant eye-catching colours that will pique a child's interest to the robust and easy-to-handle construction.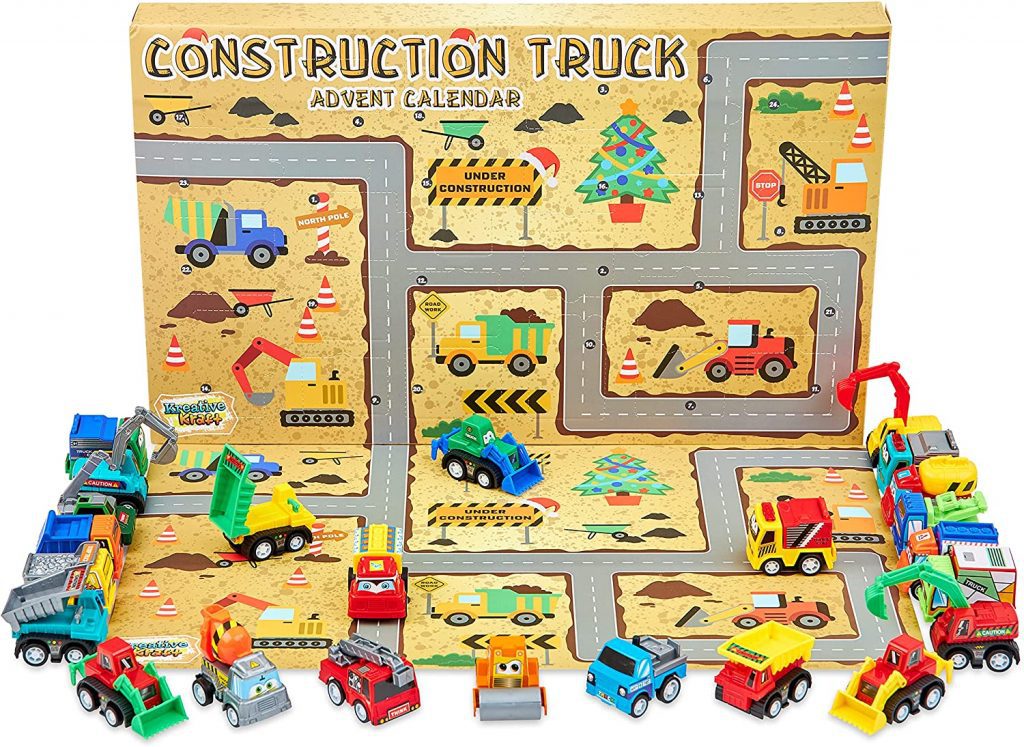 Includes 6 automobiles, 6 construction vehicles, 6 trucks, 1 helicopter, 1 Formula One car, and 8 road signs. Each automobile has its own distinct design.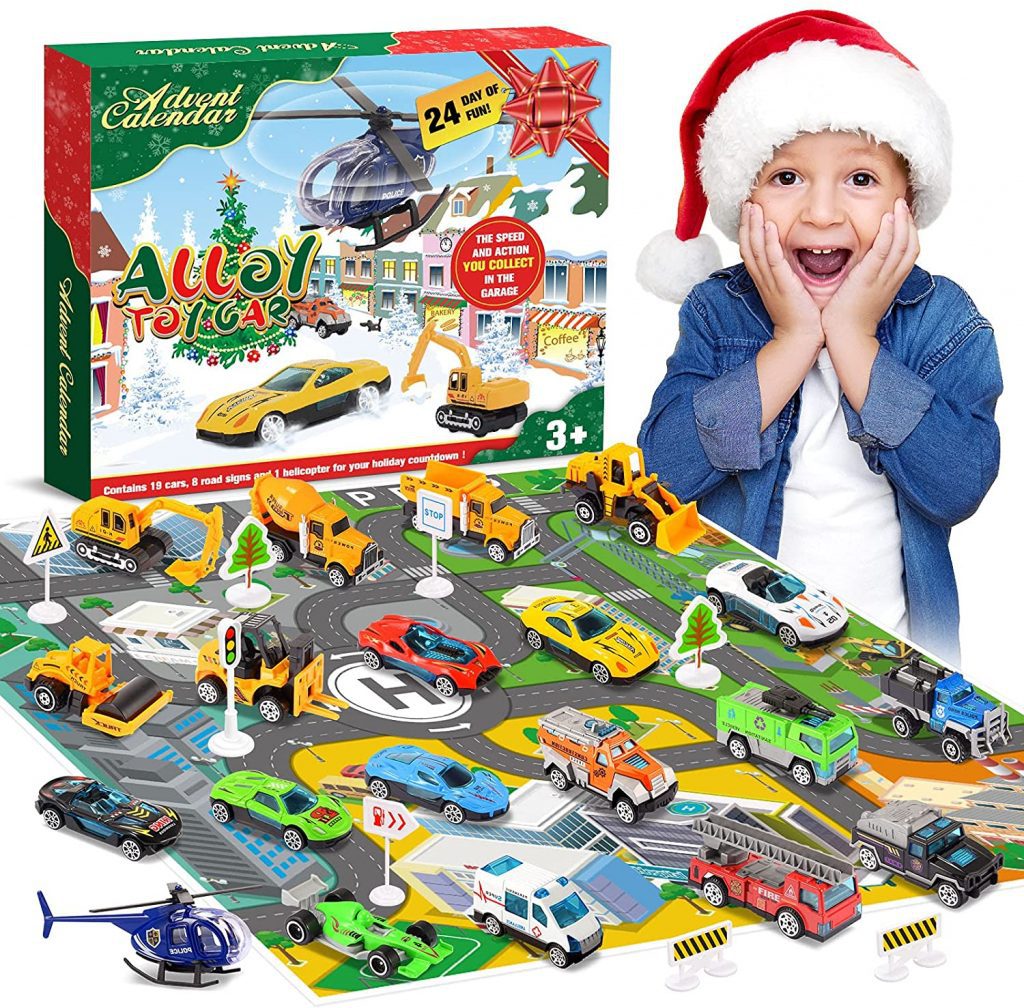 24 Hot Wheels minis toys, including cars, bikes, stickers, and other accessories and surprises, are hidden behind 24 miniature numbered doors.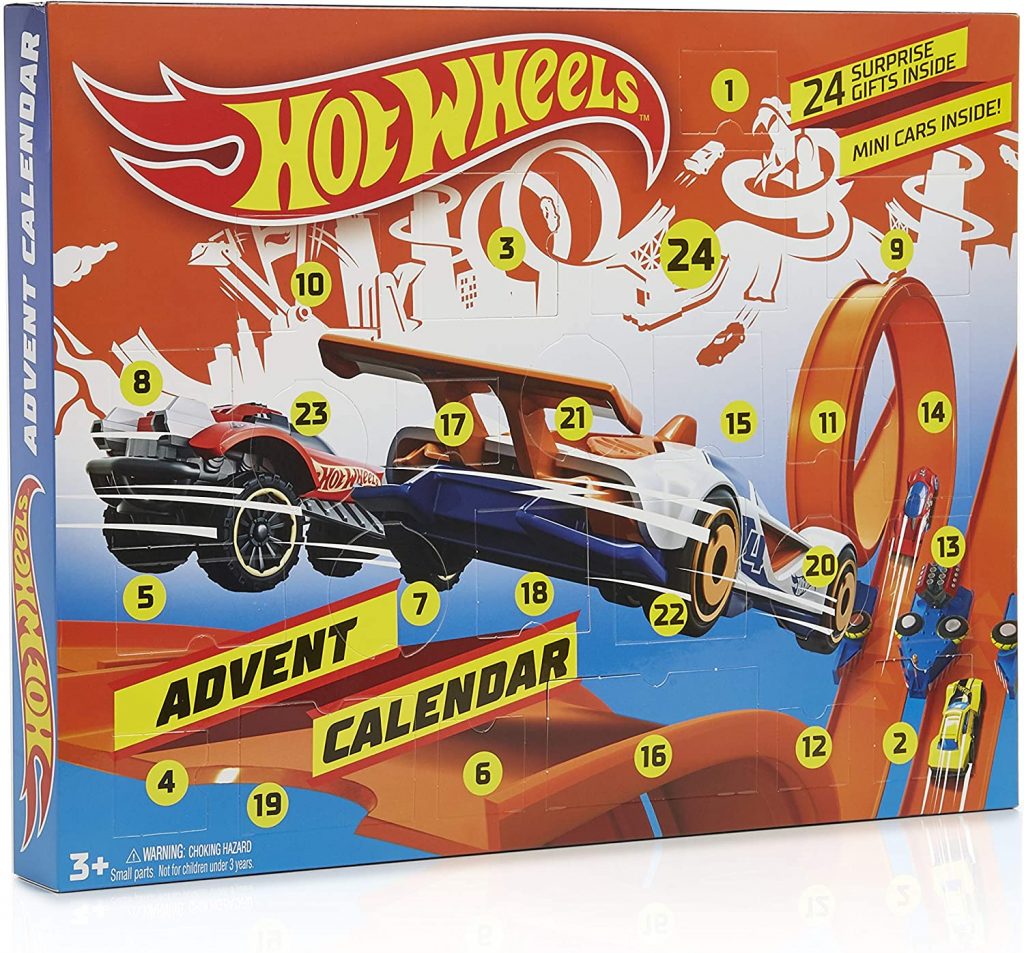 Hot Wheel fans will love this calendar which includes eight decorated Hot Wheels vehicles and sixteen accessories.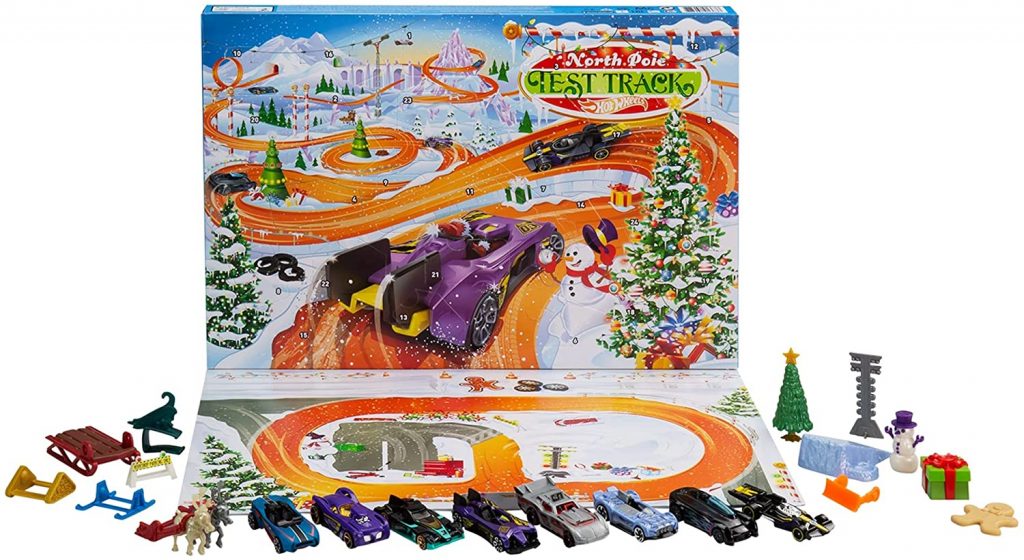 Perfect for transport loving children – this calendar comes with 24 different styles of vehicle.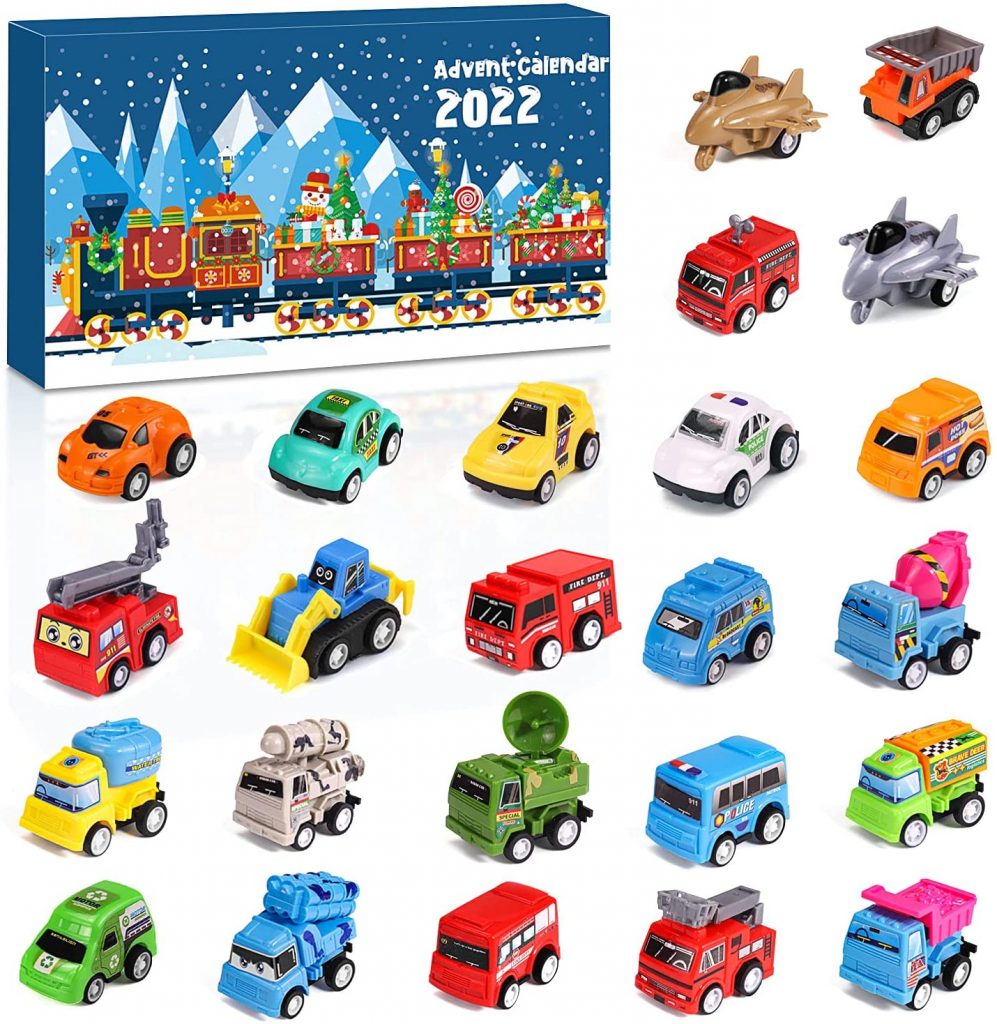 The Brio advent calendar 2020 will help you count down the days till Christmas. Fold-down the front cover of the packaging to reveal a festive scene. Every day, a brio toy compatible with the brio world train system is featured behind one of the doors.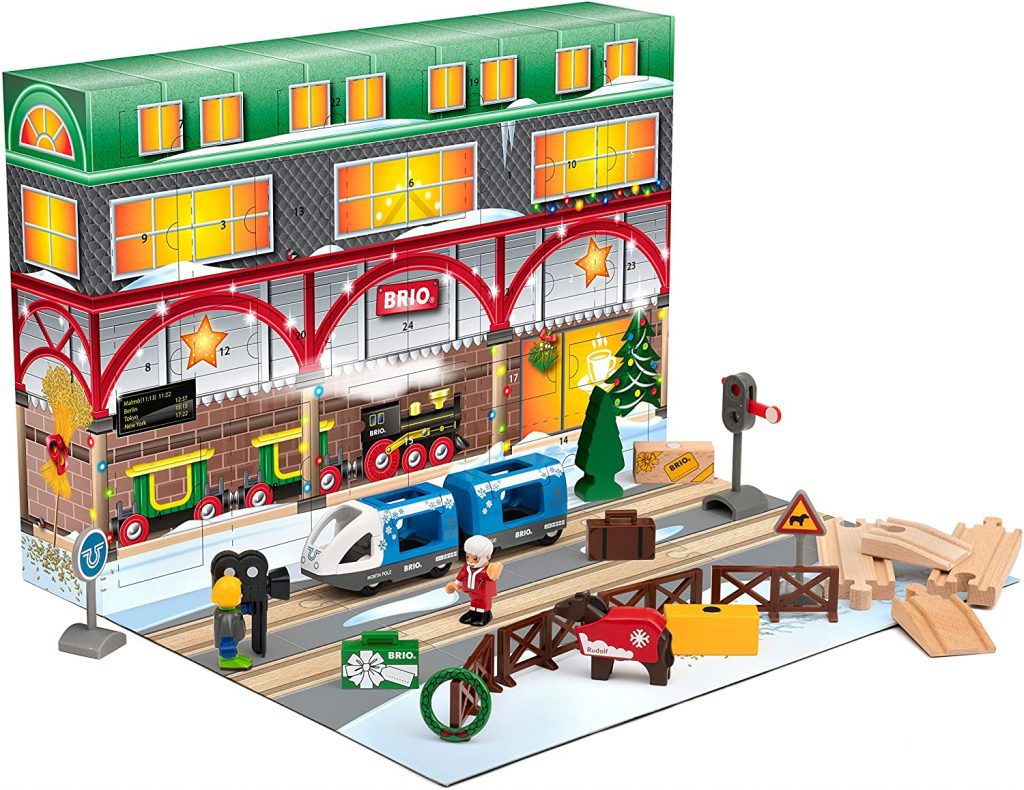 A different Play-Doh surprise for each day of the season, allowing your children get creative with their Play-Doh creations.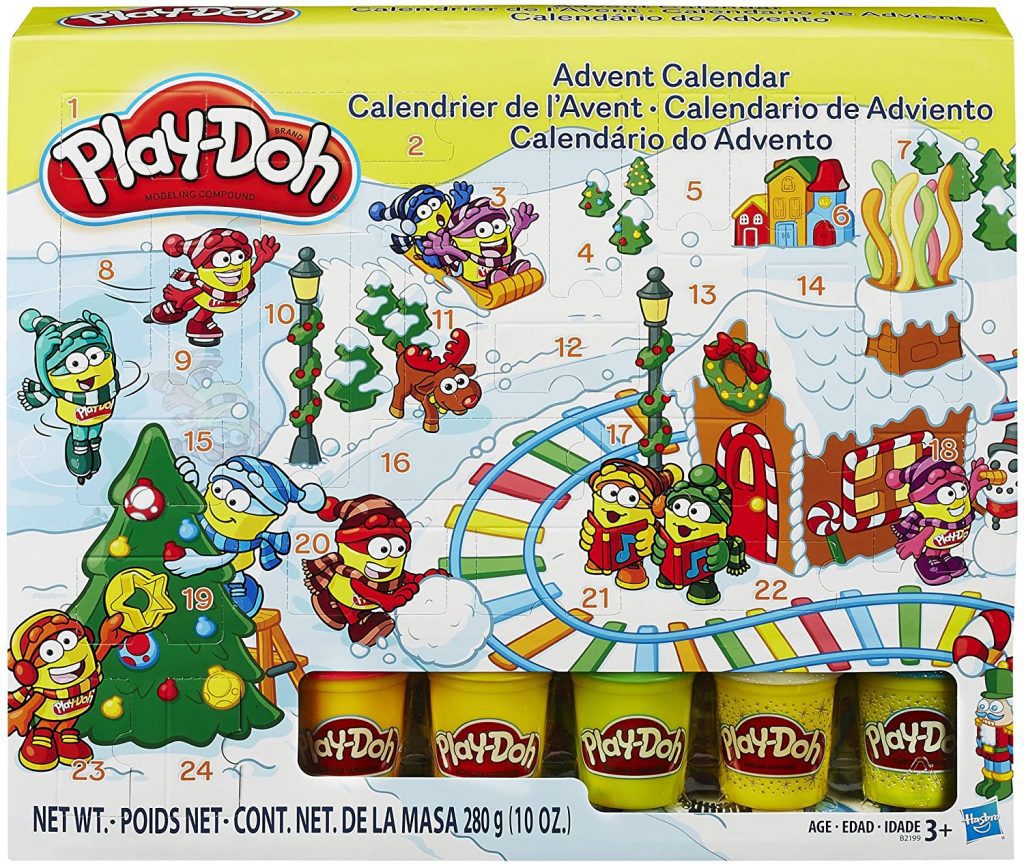 With the Ryan's World Surprise Advent Calendar, you can countdown to Christmas! Inside this entertaining countdown calendar are 24 ryan's world-inspired surprises! To open and reveal your daily surprise, peel each date.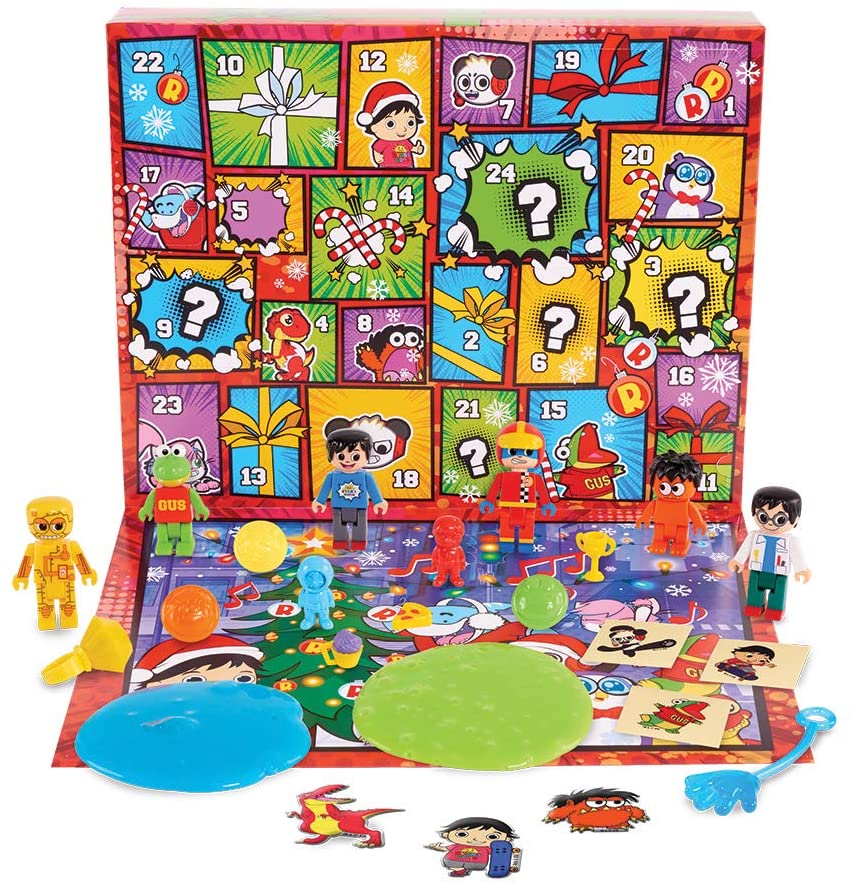 Stationery
Every day during the Christmas countdown is new stationery day with the BIC advent calendar. There's felt pens, colouring pencils, crayons, rubbers and more!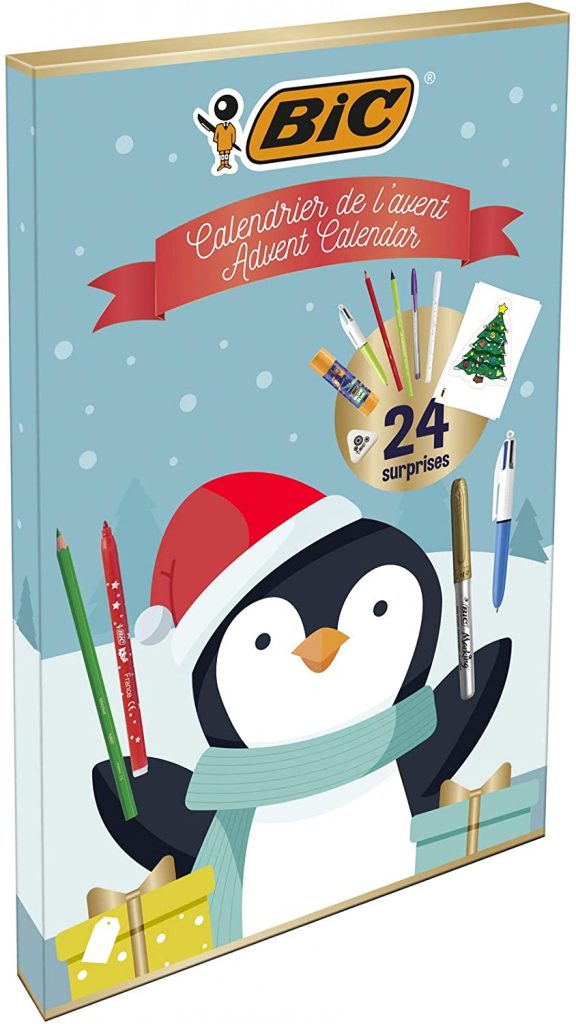 Playmobil
Features Playmobil top agents as they build on a variety of gadgets and weaponry, with a powerful LED superweapon and two Playmobil figures.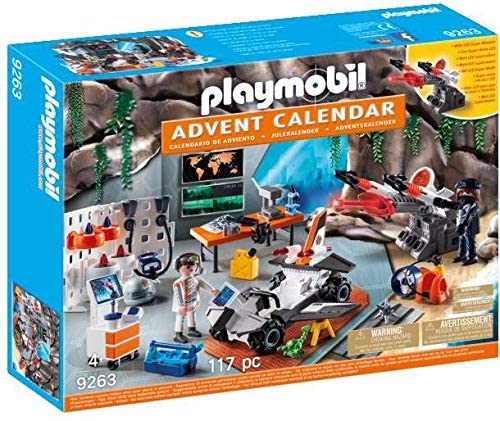 Comes with a detachable rotating platform, 4 Playmobil figures and accessories.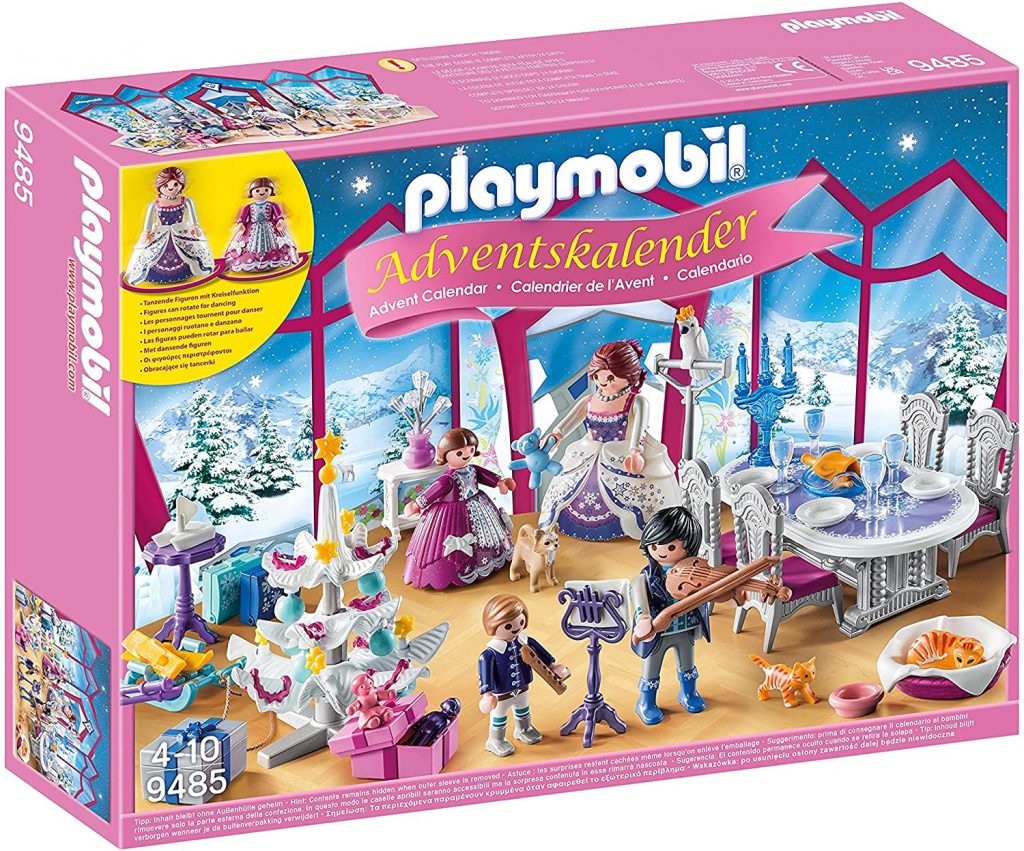 Open a new window each day to reveal farm animals and plyamobil figures.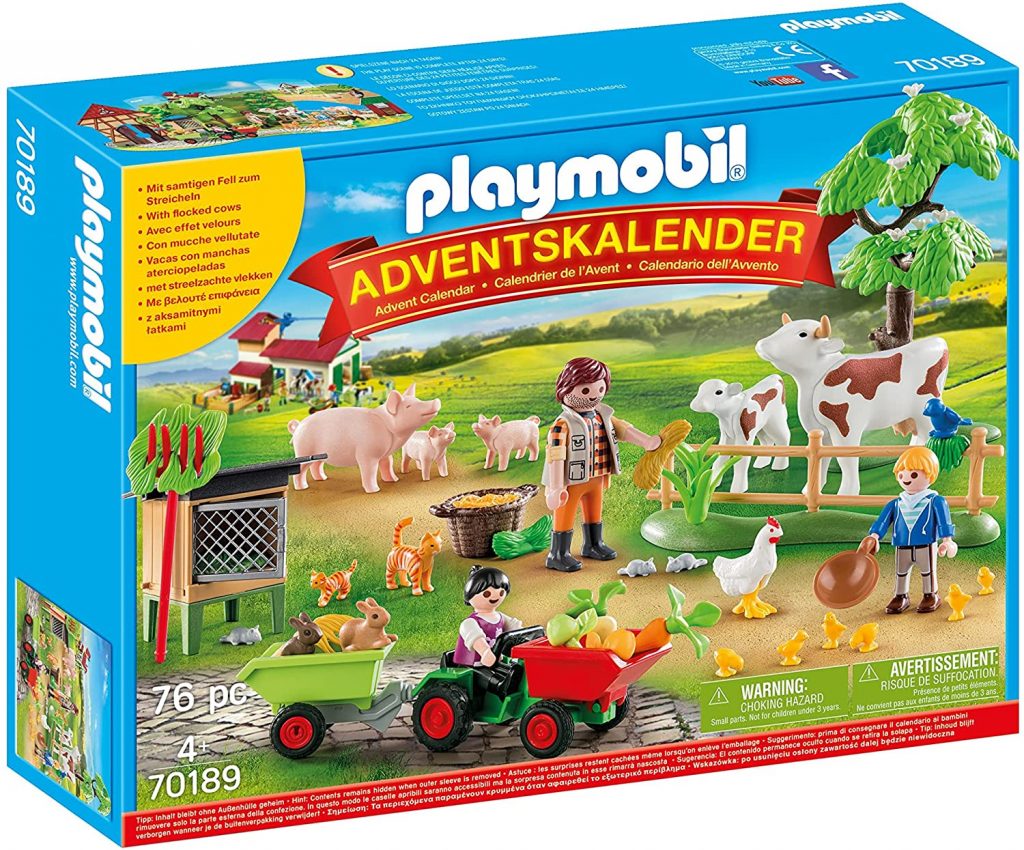 L.O.L
Open a new door each day to reveal a new glam surprise. Collect 24 mini jewellery gifts featuring Queen Bee, Diva and Crystal Queen.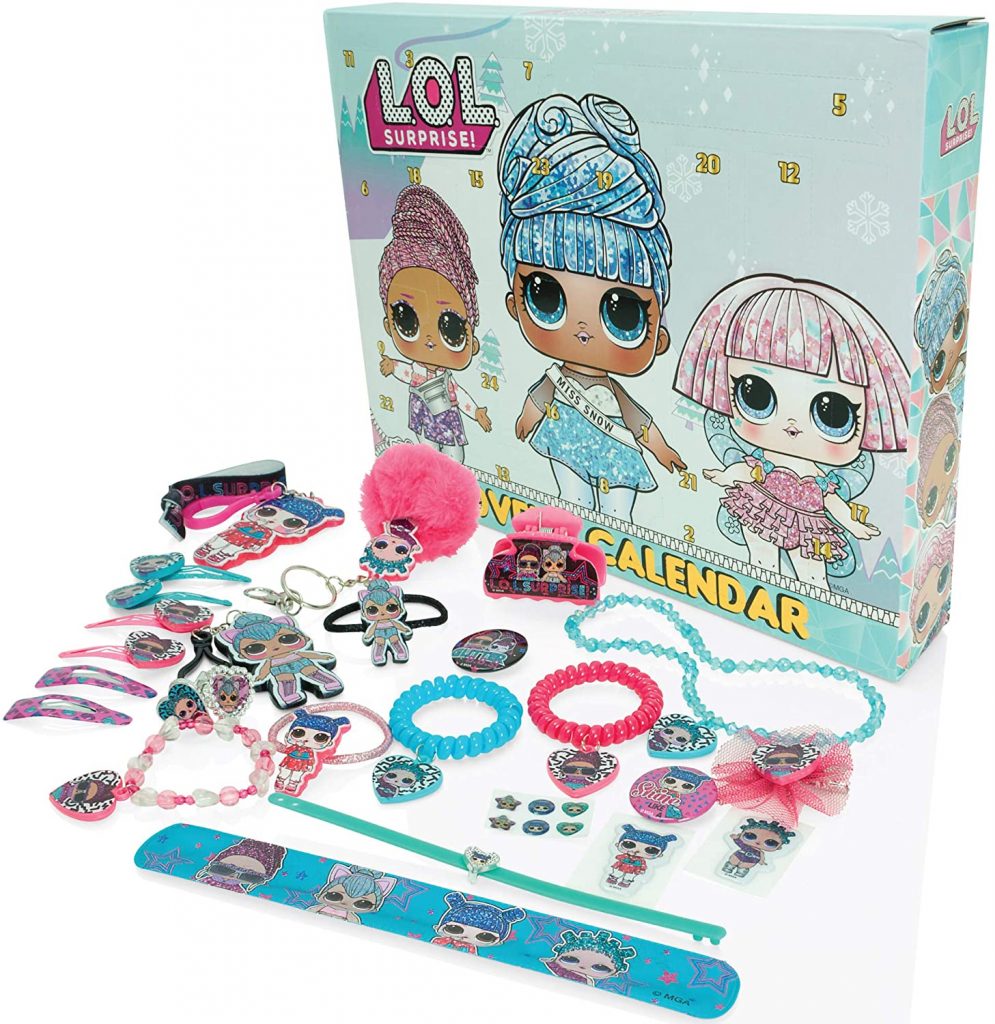 The perfect pre-Christmas present for girls, our charm bracelet advent calendar showcases some of the most popular dolls from the Born To Rock line.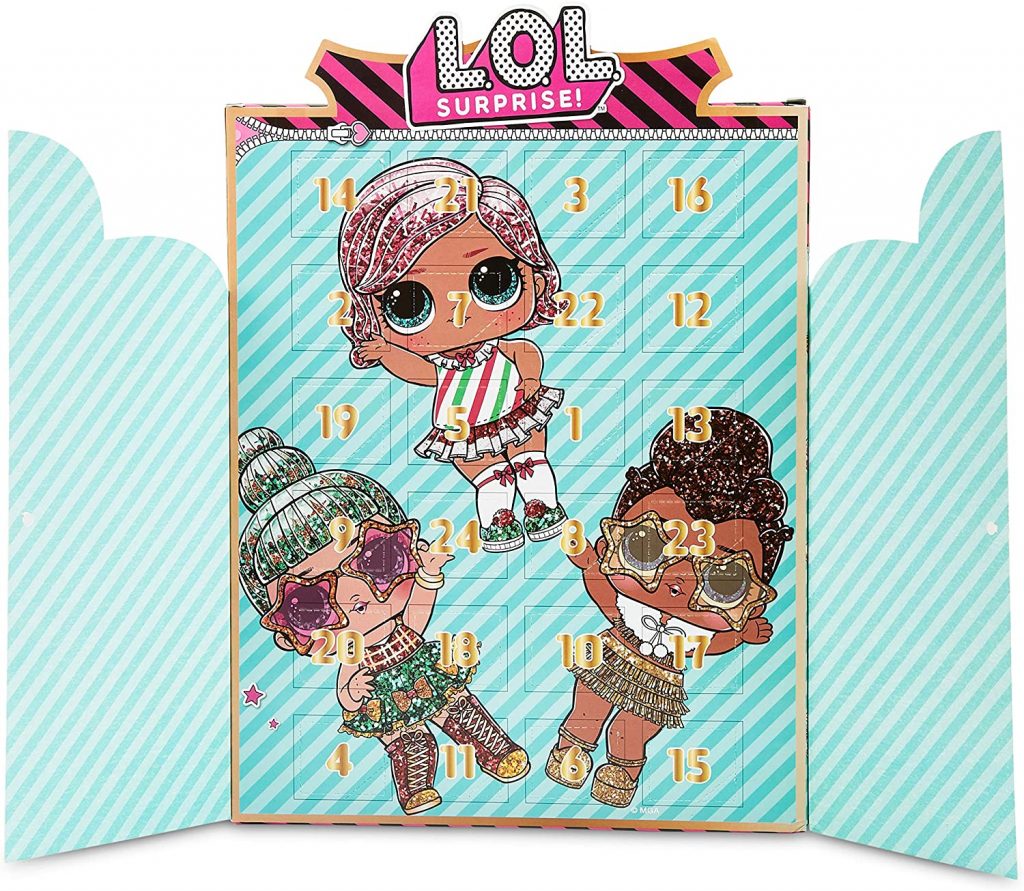 L.O.L Surprise Kids
Stampers, hair accessories, pens, pencils, and markers are among the many fun activities available in this L.O.L Surprise Kids Advent.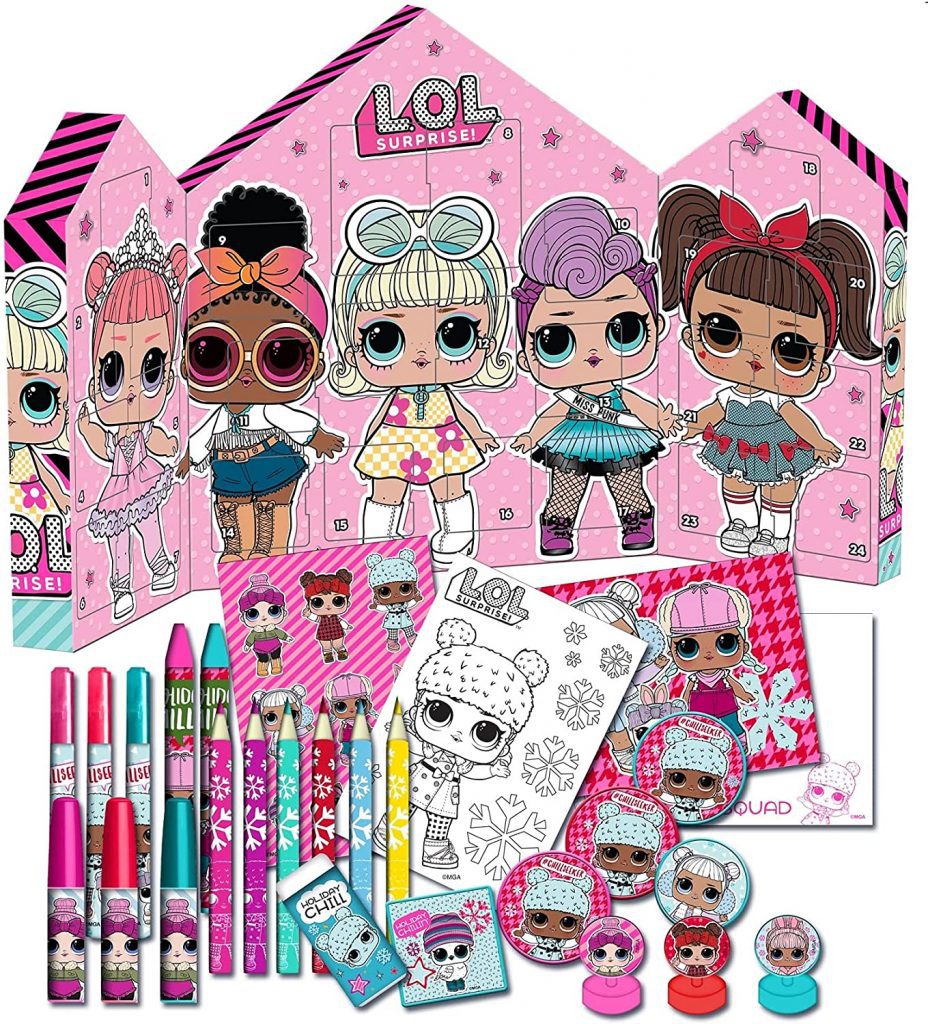 Other
This Minecraft Advent comes with notebooks, pens, pencils and more.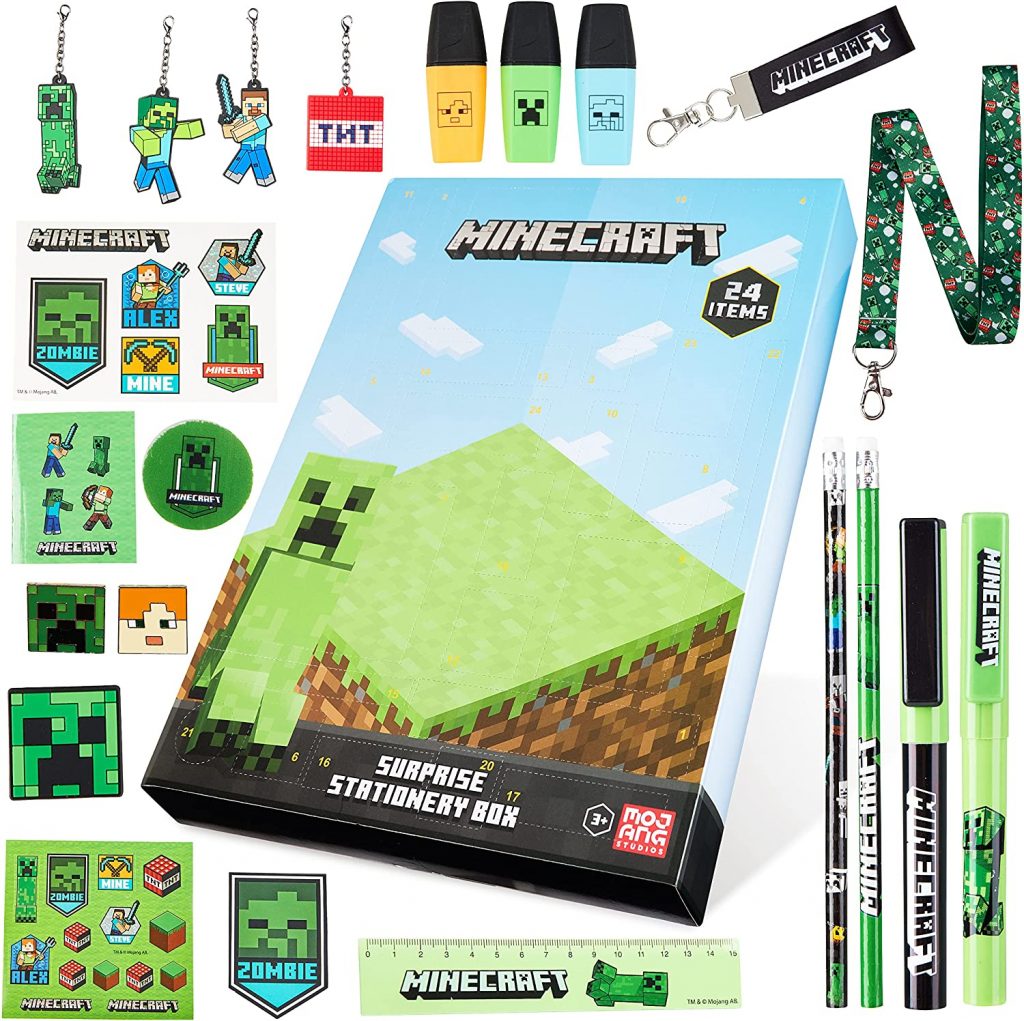 For those that love Science, a novel experiment is buried in each box and each day, keeping kids engrossed for hours.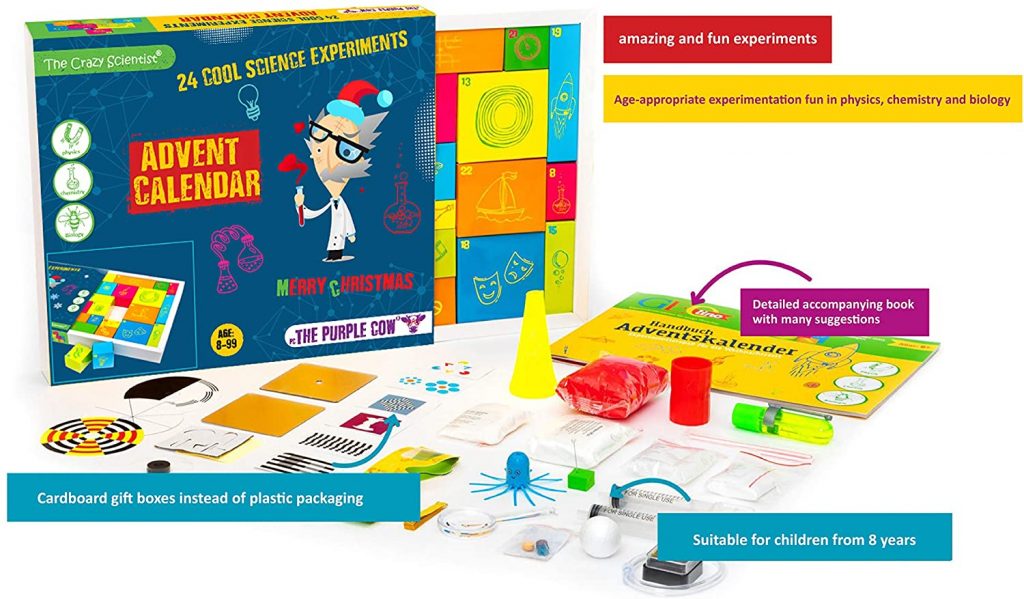 Each day, you can add to your Christmas scene with over 50 surprises to find! It's a Hatchimals take on a popular Christmas tradition!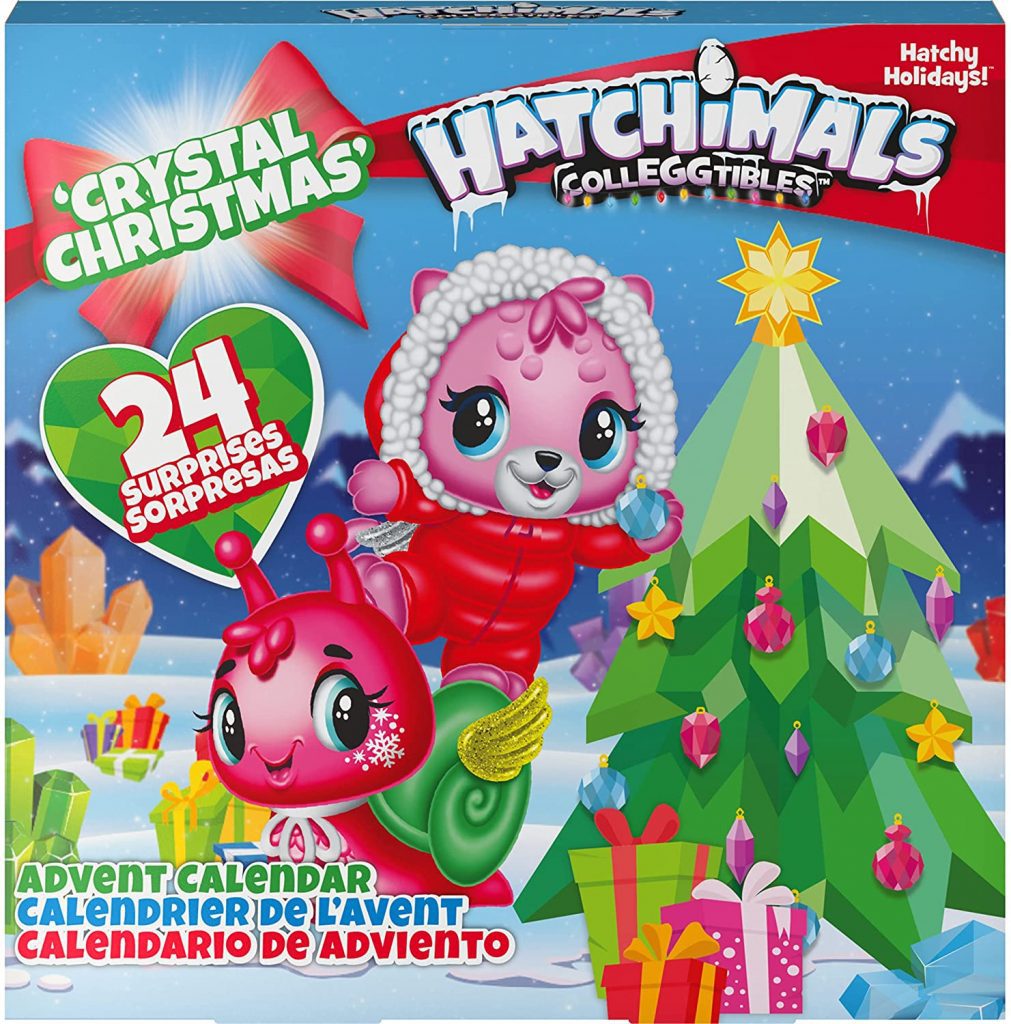 Fortnite Themed advent calendar with 24 pocket pop figures based on the Fortnite characters.