A question I've been asking myself quite a lot these past few weeks. I've been looking into getting a fire pit table for my patio – I'd love to be able to keep warm during those chilly summer evenings, you know? Since this has been on my mind for a while, I thought of writing a blog post about these interesting outdoor tables.
Who knows? Maybe you are thinking of getting one too, and have been asking yourself "what are the benefits of fire pit tables?" and "are they really worth it?". That's what I'm going to talk about today. Of course, this is my opinion only! I've been looking at Elements Home & Garden outdoor fire pit tables and today I'm going to share my thoughts on their fire pit tables and fire pit tables in general.
What are fire pit tables?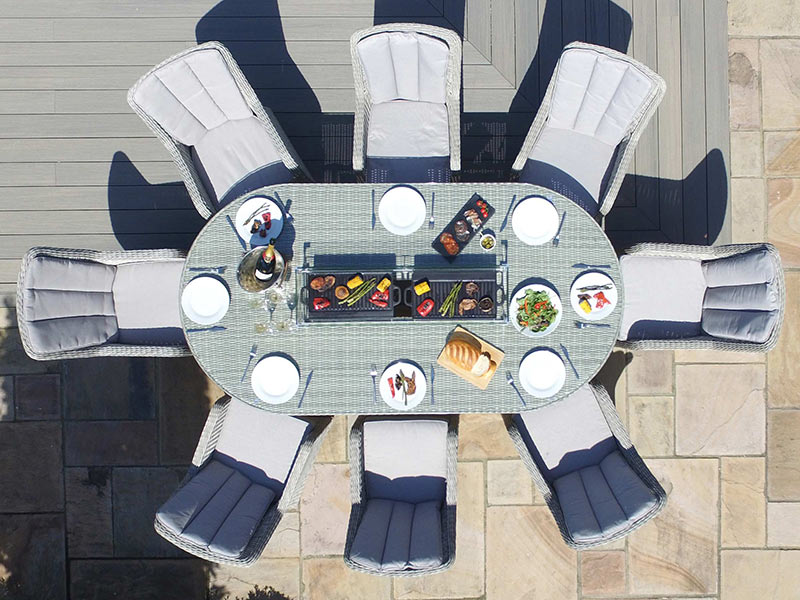 As this article on Which explains, fire pit tables are "designed with a fire pit in the centre, surrounded by a table around the periphery of the pit where you can place drinks and food, these are great for people that like to keep warm while socialising." I can just imagine… it's a late summer evening, our friends are over and we're enjoying some al fresco tapas. The moment someone asks for a blanket I can say "let me just light up my fire pit table". Sounds fancy, doesn't it?
What are the benefits of fire pit tables?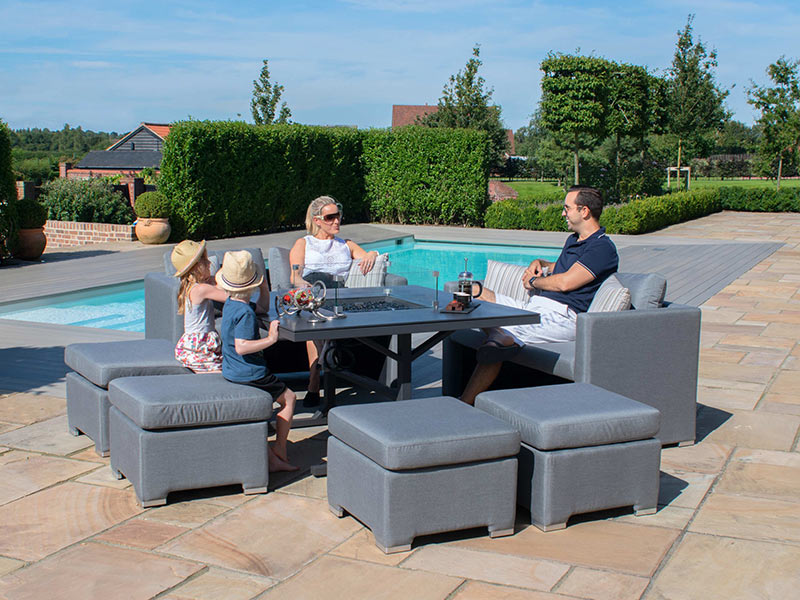 Fire pit tables are two-in-one tables where you can dine whilst enjoying the heat from the tabletop fire pit. These are not only functional by offering heat and creating a cosy atmosphere in your backyard but also highly decorative and stylish, making any outdoor space stand out.
DIY Daddy Blog comments that these fire pit tables will extend your outdoor living as you can use them all year round. By having such a practical and versatile piece of furniture like an outdoor fire pit table, you can make the most out of your garden and even feel more encouraged to use your outdoor space. Can you imagine being comfortable in your garden no matter the season? I would love to imagine it! Heck – I would love to experience it!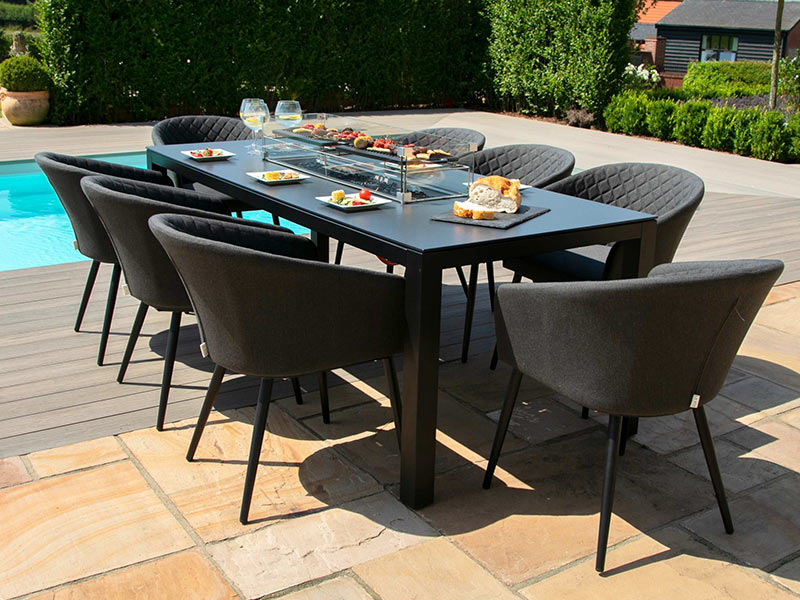 Are fire pit tables worth it?
Yes, yes and yes! Definitely not a biased opinion at all. My love for fire pit tables is not clouding my judgement whatsoever… Honestly, I do think that fire pit tables are a great investment. Unlike individual fire pits, where you have to consider a non-combustible surface to place it and make sure to think about the heat source of the fire pit as this article on the Spruce mentions, fire pit tables are hassle-free.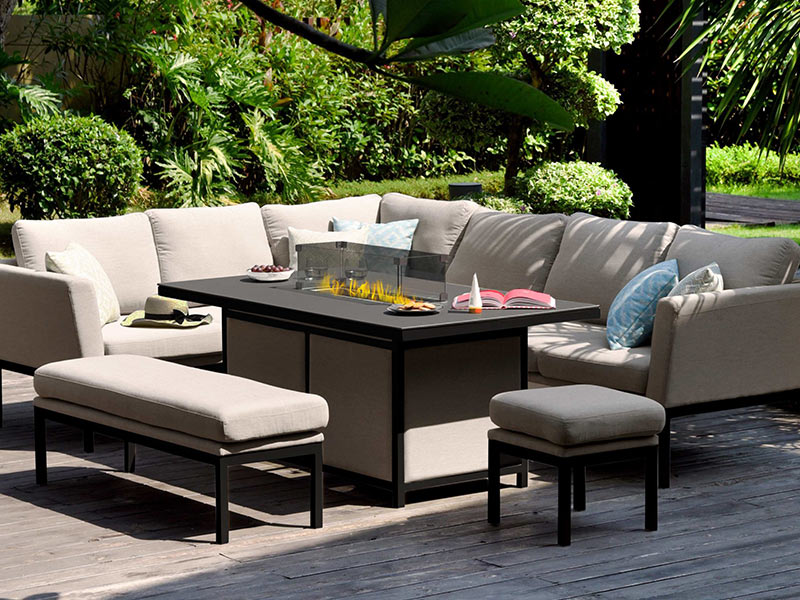 Fire pit tables maximise your outdoor space, so you don't need an individual outdoor table and an outdoor fire pit plus, they are highly practical and stylish! What do you think of fire pit tables?