It's Chri-i-i-istmas!!! (well almost!) and can I let you in on a secret? I haven't even thought about buying gifts yet, and there are less than 40 days to go! I know I need to start organising myself quick sharp. We have quite a few kids of different ages to buy for and one of my regular go-to places for kids' gifts is Wicked Uncle. They have brilliant unique gifts for girls and boys and I know that I will always find something suitable from their website.
If you're struggling for gift ideas for your kids, I've put together some ideas from Wicked Uncle for you in this post.
There's also a chance to win a copy of The Upside Down Challenge board game so keep reading.
Awesome gifts for kids from Wicked Uncle
Building & Construction
Kids love to build and make things. Not only is it great for their development and dexterity, it's also great for their imagination too.
All kids love building forts and dens, and this set glows in the dark! Comes with over 85 balls and poles that you piece together to make your structure. Then, you simply charge up the pieces with the torch to make them glow. Guaranteed hours of fun and would be a great addition to sleepovers and play dates.
Suitable for 3+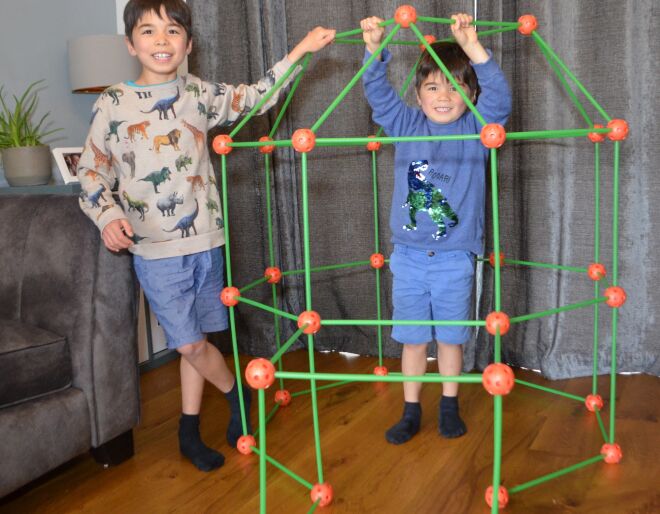 With easy-to-snap together plastic gear pieces, this building set will encourage hands-on creativity and problem-solving. Instructions will show you how to build three different creations or let their imagination run free!
Suitable for 3+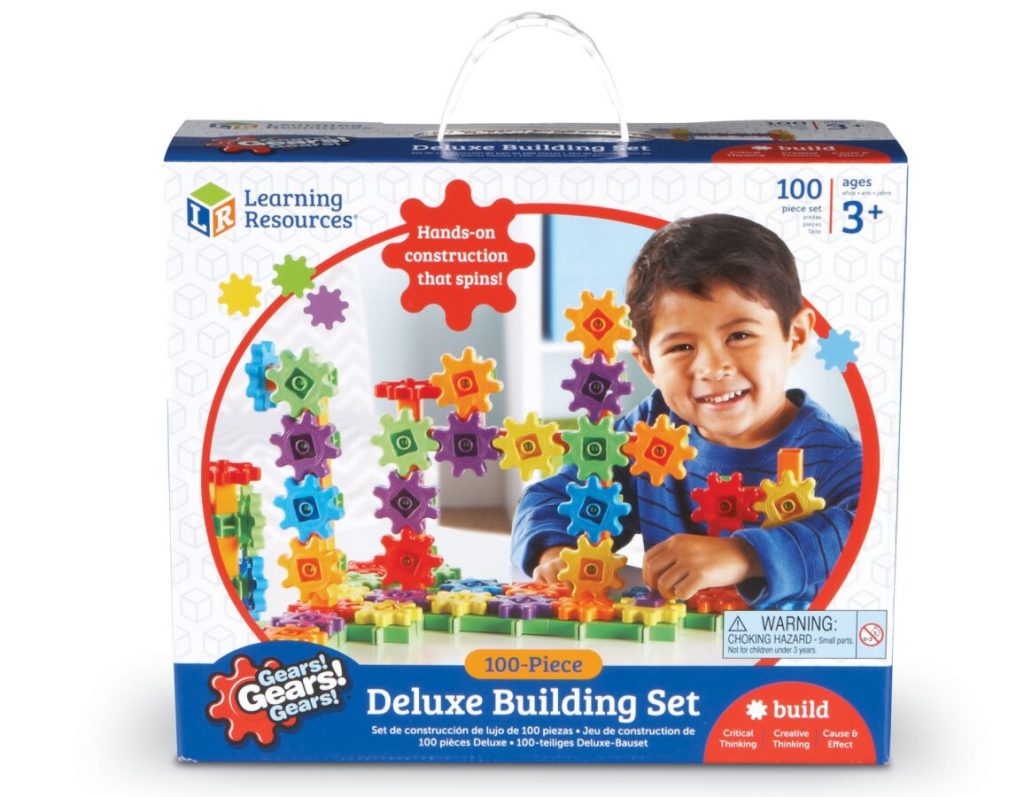 My youngest was obsessed with marble runs when he was younger – he still loves them now. This is a 28-piece wooden set that comes with 30 coloured marbles, curved railes and coloured blocks so you can design your own marble run. Great for STEAM development by encouraging logical thinking and problem-solving.
Suitable for 4+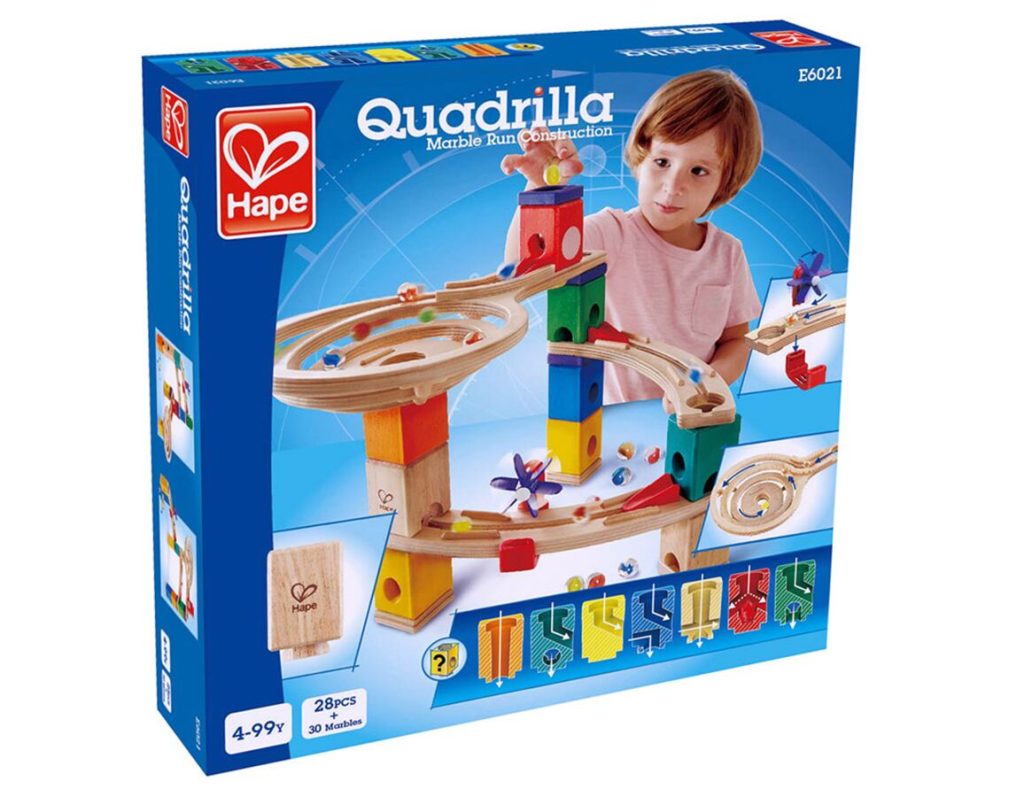 Learn the principles of electrical circuits outside of a classroom setting in a fascinating 3D pretend play environment.The 20-piece kit contains three models to build by snapping the pieces together. Make a rocket with light-up nose, a space rover with headlights or a colour changing landing pad.
Suitable for 6+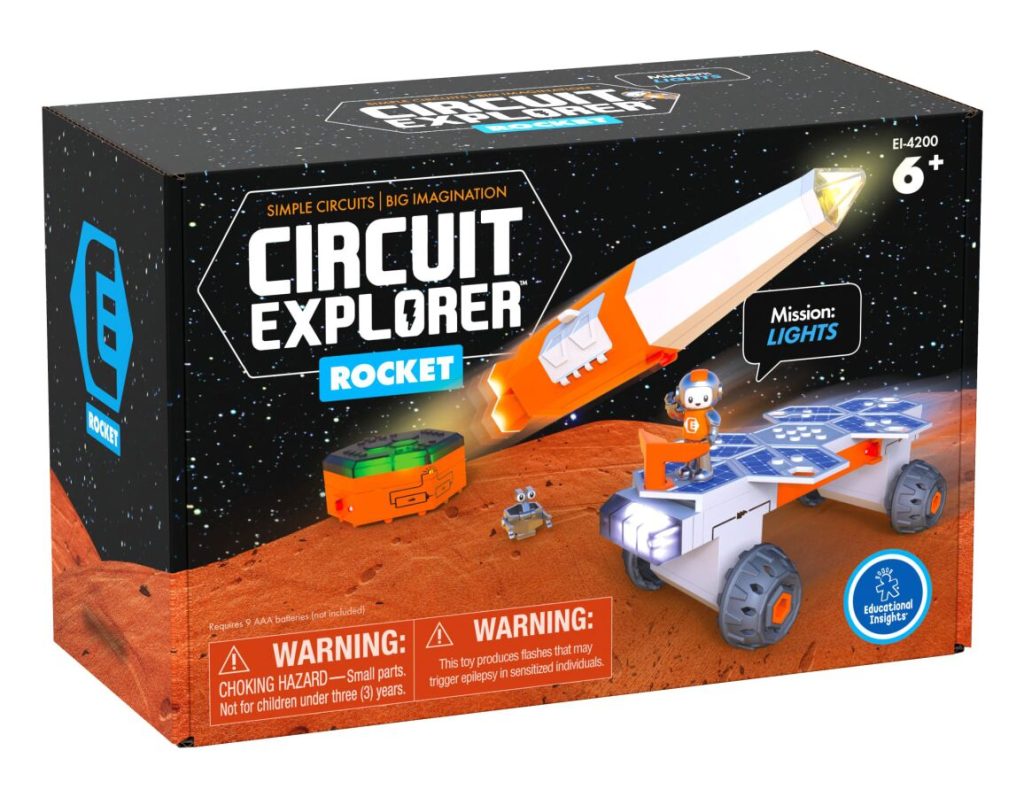 Creativity
There are plenty of ways to be creative and they don't have to involve traditional methods like drawing and painting.
Mix and match over 65 magnets to create endless funny faces. Also comes with 12 challenge cards to create a scowling pirate, happy clown and more. Ideal for car journeys or when you're travelling.
Suitable for 3+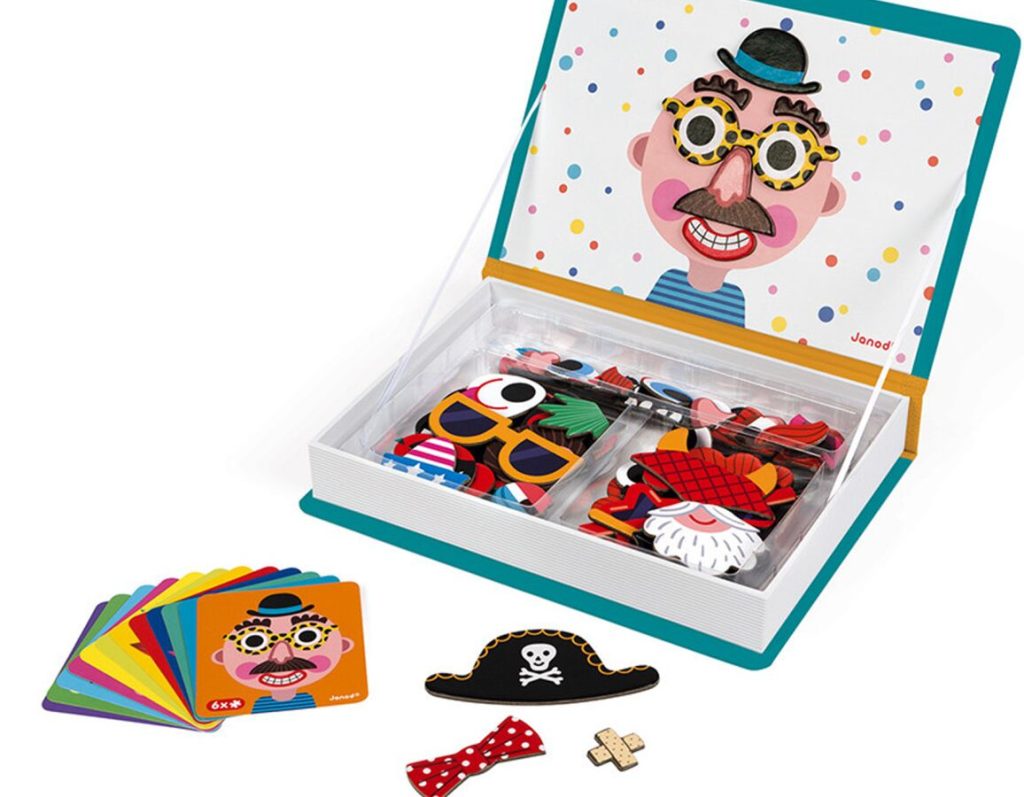 This is a fantastic way for kids to learn about the lifecycle of butterflies. We've used this kit a few times over the years and it really captivated the boys. The set comes with a reusable butterfly habitat, feeding pipette, activity guide and instructions. Also included is a voucher to have a set of fiver caterpillars sent to you. It's great fun watching the caterpillars grow and evolve into butterflies.
Suitable for 4+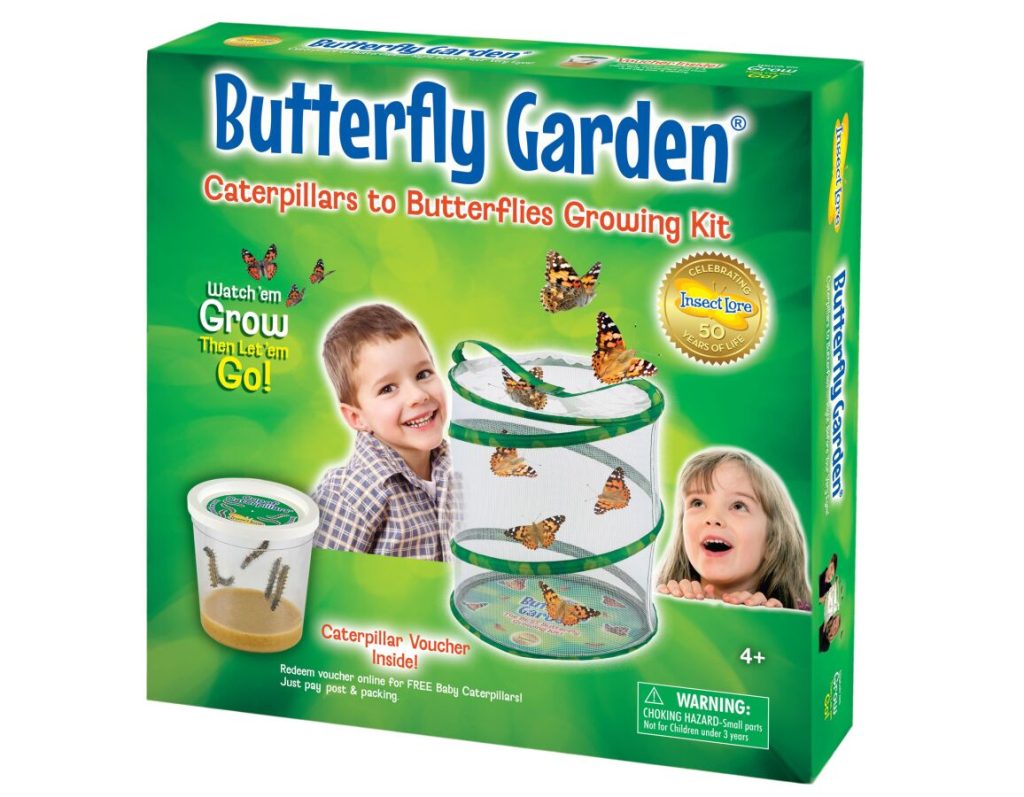 Learn about the history of Origami and make 10 models including a jumping frog, Emperor penguin and peacock. The kit includes 21 sheets of colourful paper with bright designs,
instructions and a guide to basic origami techniques.
Suitable for 7+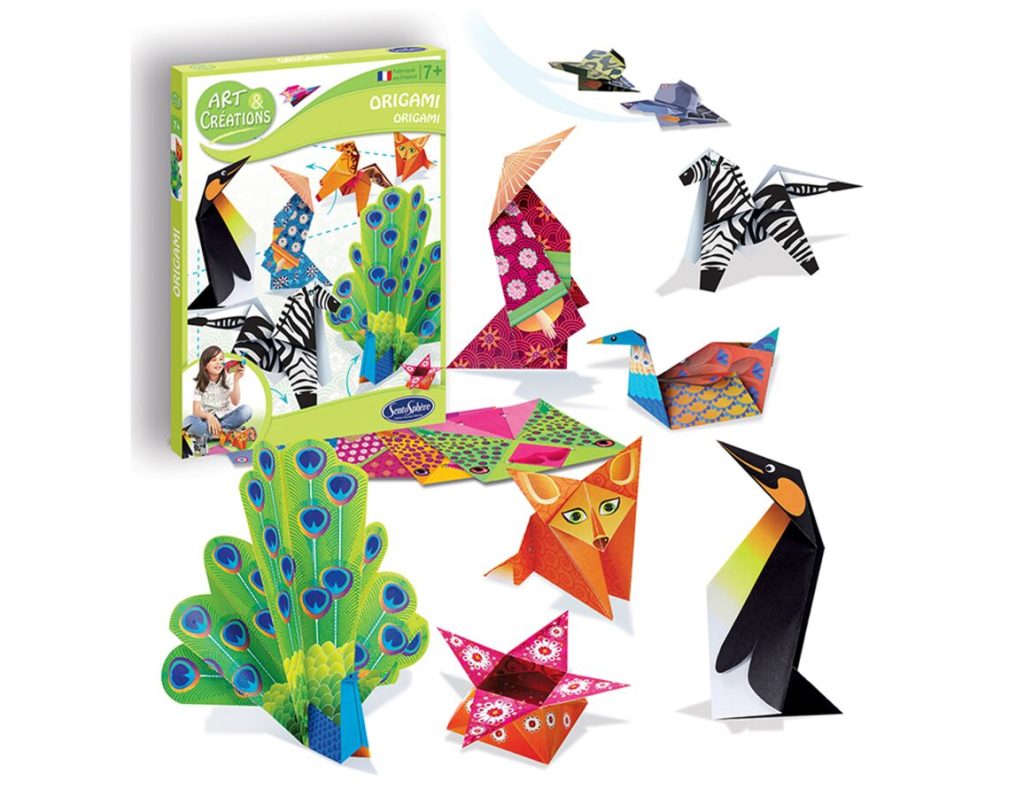 Everyone knows how to fold paper planes right? Well in this kit, you learn to fold impressive paper planes that not only fly but look good too. The set contains 60 sheets with retro designs, compete with your friends to see who can fly the furthest.
Suitable for 8+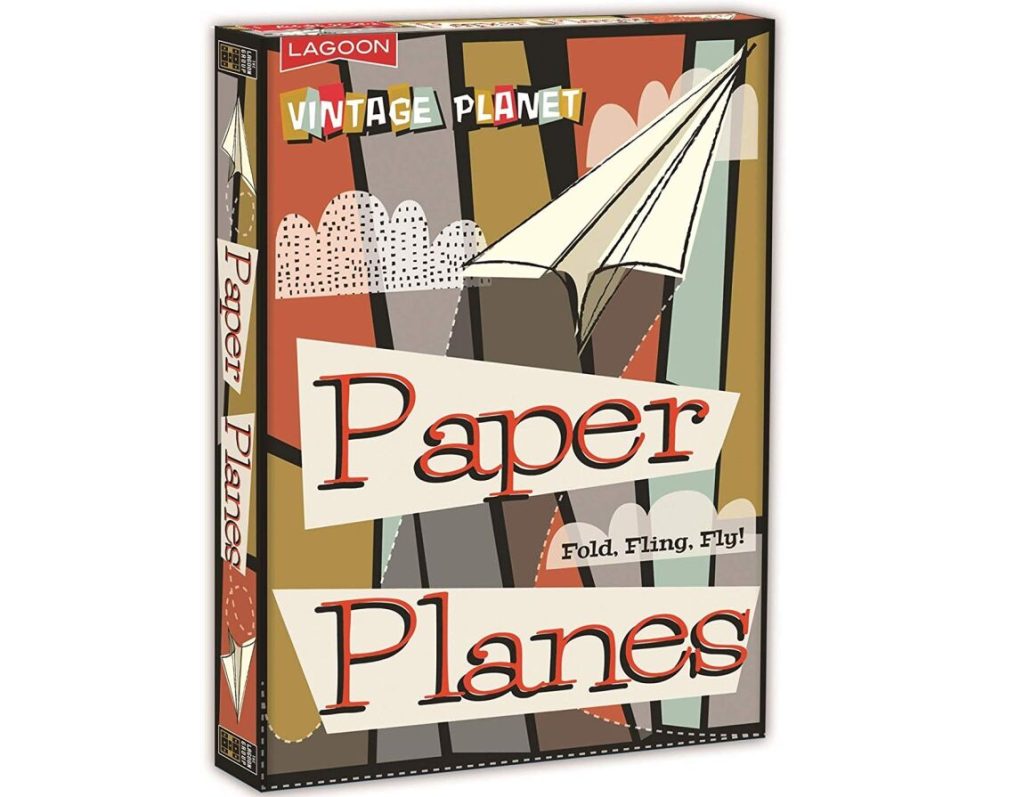 Games
Board games are a firm favourite in our house. It's a great way to spend quality time with the family, away from every day distractions.
The aim of the game is to complete a variety of challenges wearing goggles that turns your world upside down. Hilariously funny and a great game to play with both adults and kids – especially over the festive period.
Suitable for 7+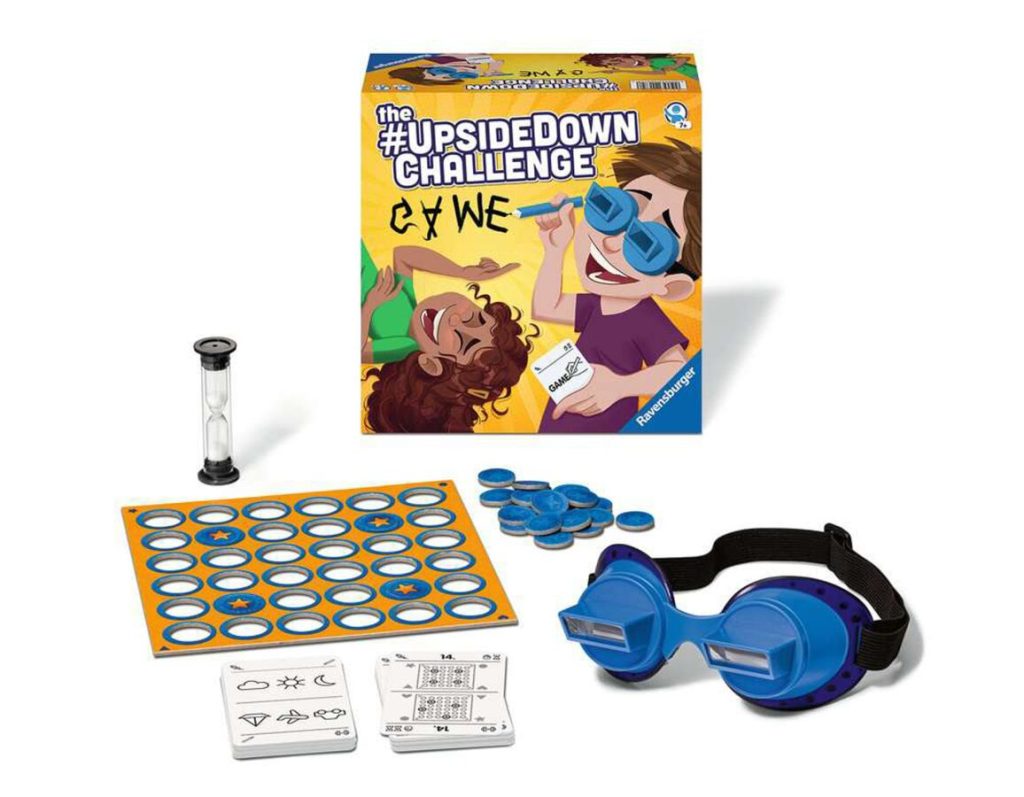 If you like the sounds of this – there's a chance for you to win your very own copy at the end of this post.
Learn to play piano the fun way using this Giant Piano Dance Mat! With 24 colour coded touch sensitive keys learn to play favourites like Chopsticks, Old McDonald and Happy Birthday.
Suitable for 8+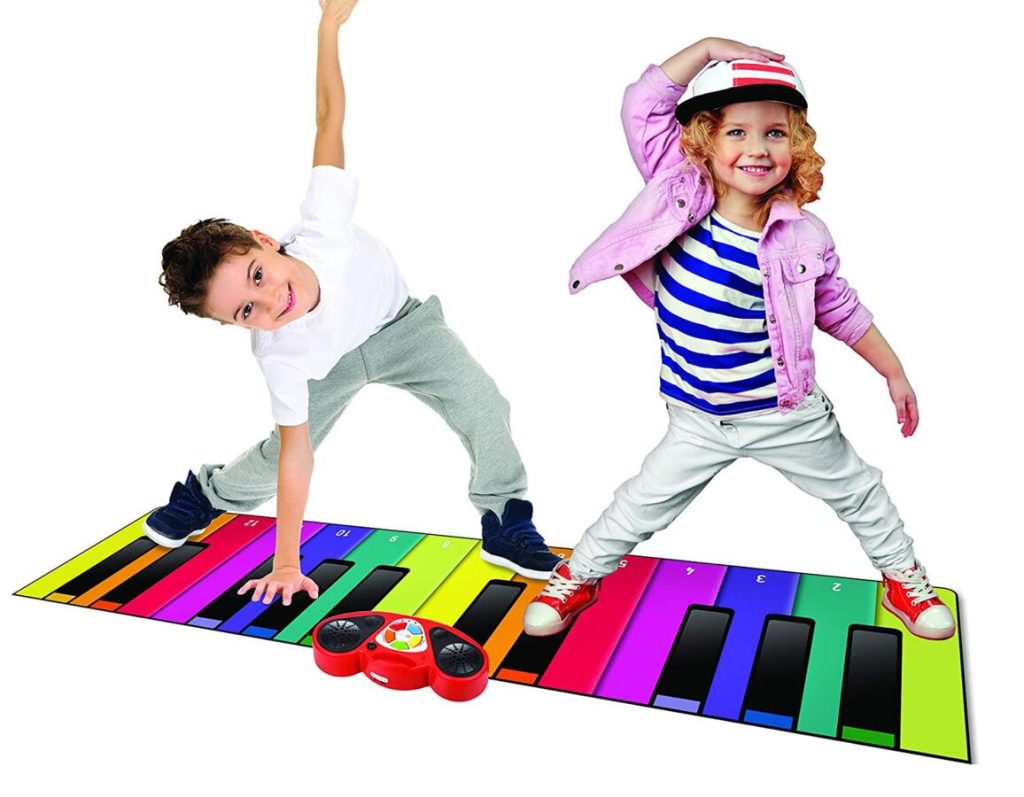 This has been a firm favourite in our house ever since we reviewed it last year. We love it so much, the boys even took it to Spain with them in the summer so they could play it with their friends. Each player draws 10 answer cards. The player with the funniest responses wins the round. The person who asks the question gets to choose the funniest response and the first to win 7 rounds is crowned the winner!
Read our full review of Kids Against Maturity
Suitable for 8+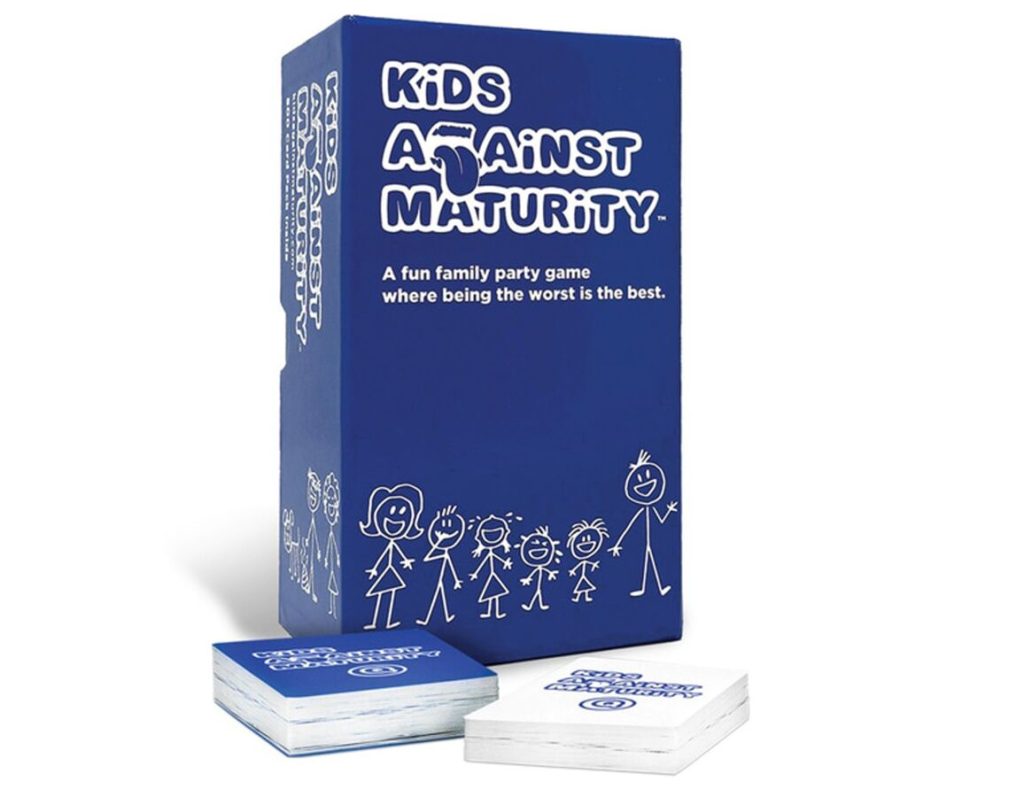 Puzzles
This gorgeous 30 piece wooden jigsaw is a simple and enjoyable way to learn your ABCs. Start with the caterpillar, which is 30 cm long, and watch it develop into a stunning butterfly right before your eyes!
Suitable for 3+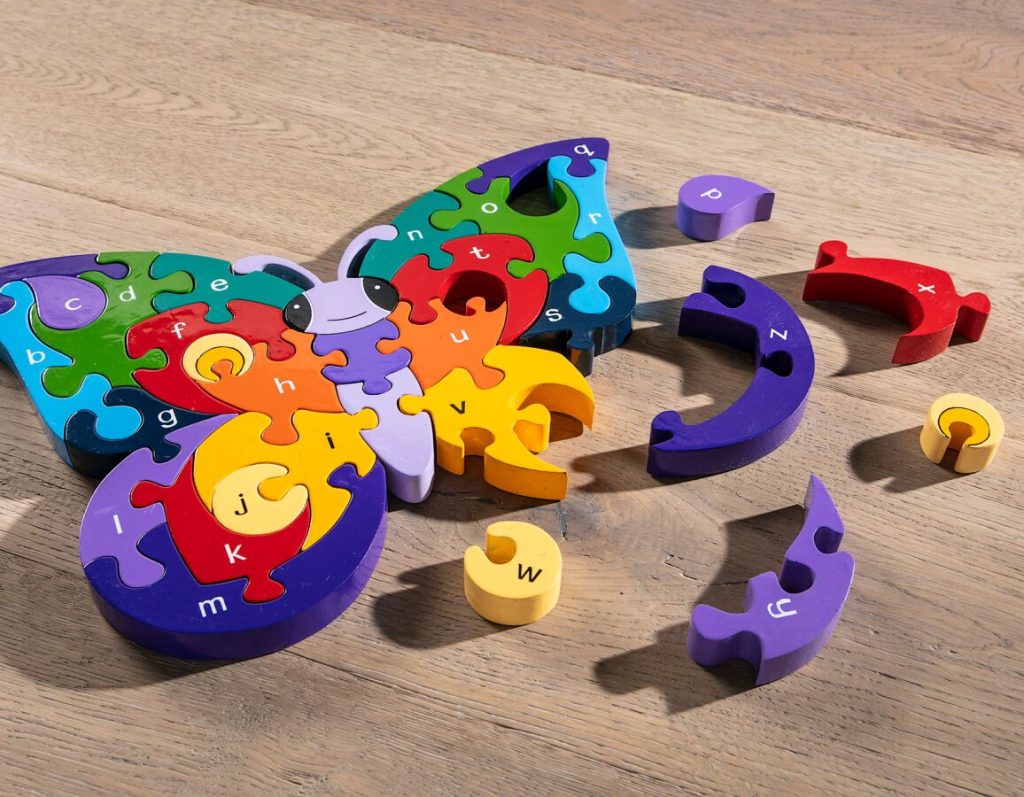 This beautifully illustrated puzzled has over 100 pieces. Once complete you can place the 25 3D animals in their homes. The world is your oyster when it comes to broadening your knowledge of creatures, plants and famous landmarks.
Suitable for 5+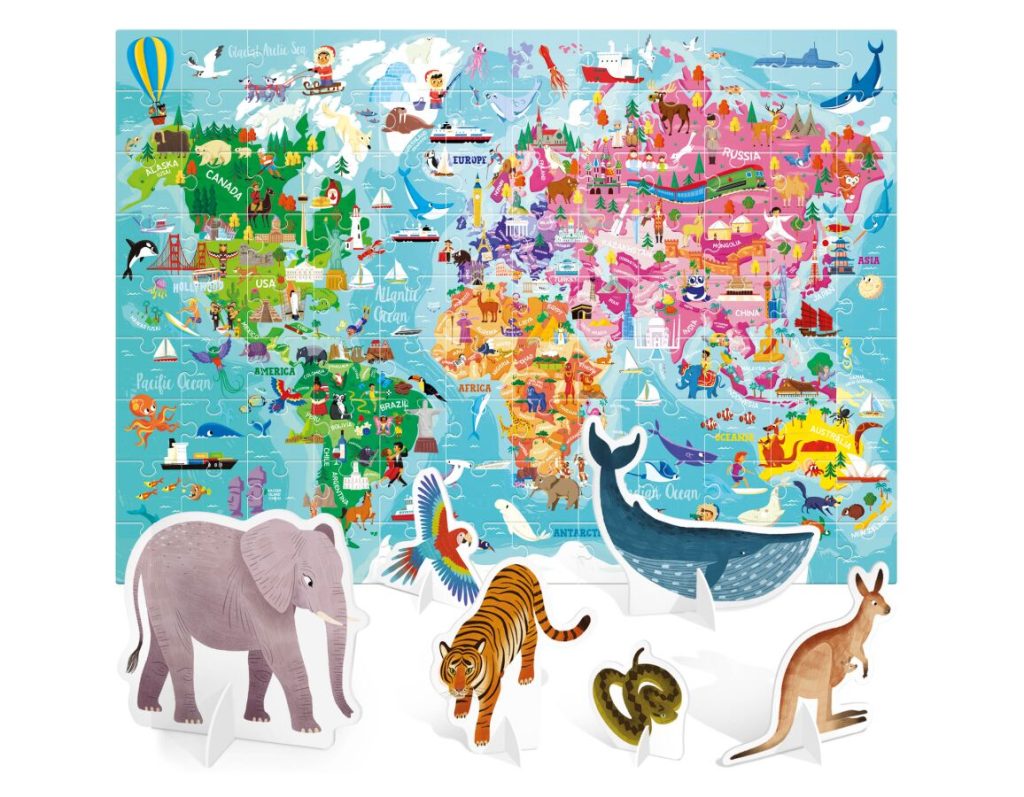 Put this beautiful 150-piece puzzle together to reveal an intriguing image of the Mars Curiosity Rover. The finished image has a captivating 3D effect that draws you in.  A fascinating jigsaw puzzle fit for future astronauts.
Suitable for 5+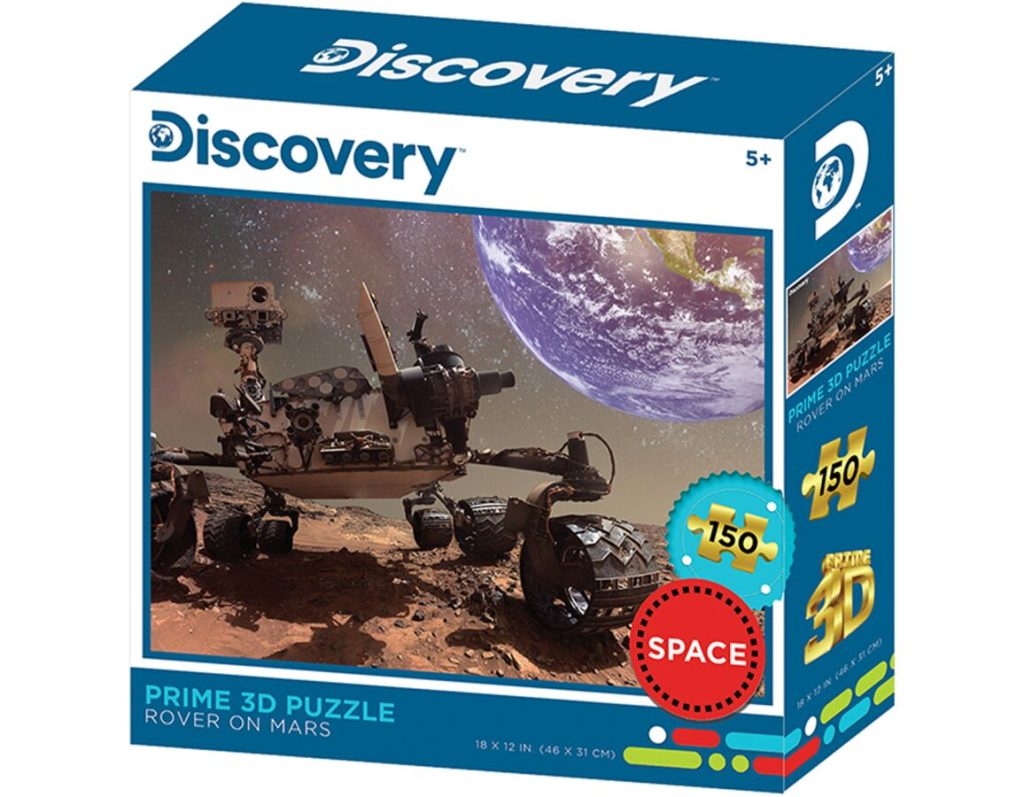 Put your deductive and reasoning abilities to the test. Arrange the 10 colourful pieces in the heart-shaped game board in various ways and complete the puzzles from the guide. With 120 challenges and 5 levels of difficulty – kids can push their skills to the max.
Suitable for 7+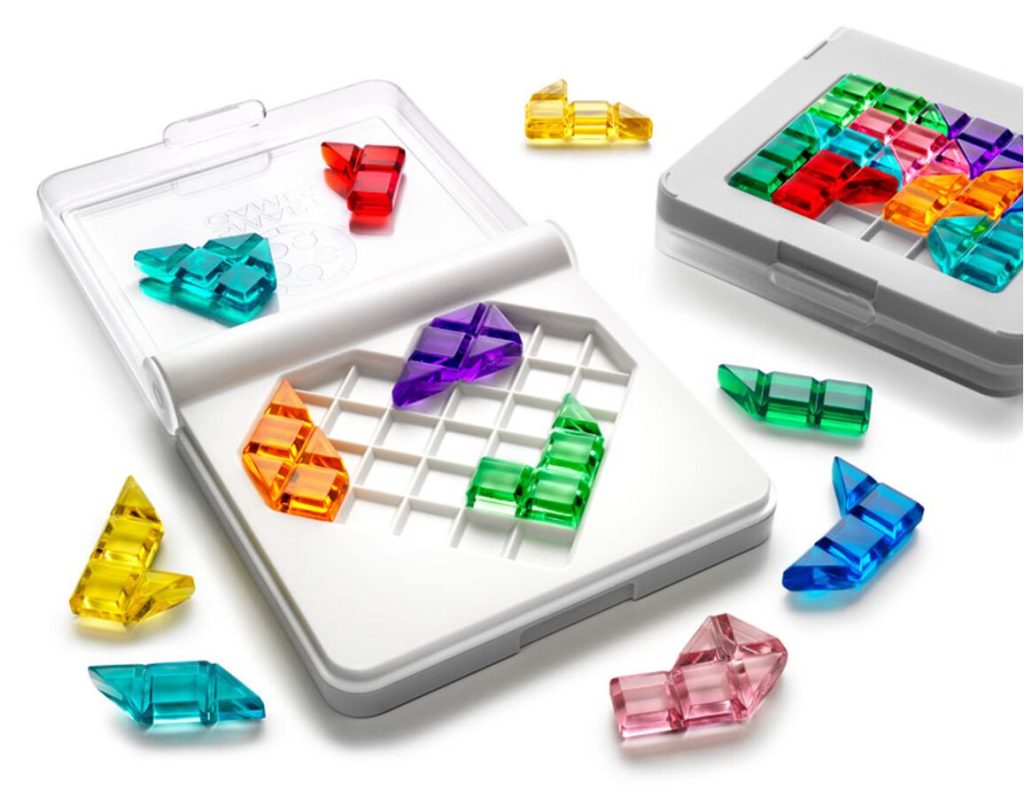 These are just some gift suggestions from Wicked Uncle, but there are many, many more over on their website. No matter what the kids are into, you can be sure you'll find something suitable.
Win a copy of The Upside Down Challenge game
I am giving my readers the chance to win a copy of The Upside Down Challenge game. To be in with a chance of winning, enter via the Gleam widget below.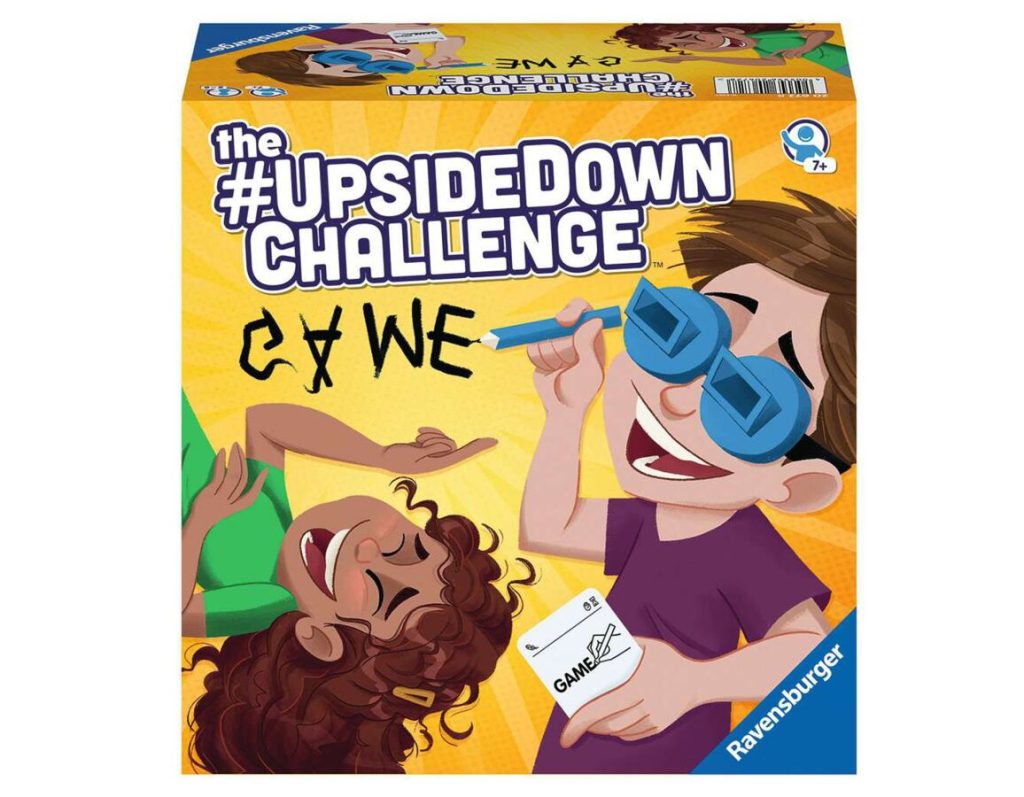 Win The #UpsideDownChallenge game

Good Luck!
Terms & Conditions
The closing date is 23.59pm Sunday 11 December 2022
The prize is one copy of The Upside Down Challenge game
There is no cash alternative
This prize will be provided by Suburban Mum
This competition is open to residents of the UK only
Entrants must log in via Gleam widget
All entries will be verified
The winner will be chosen at random using the widget
Please allow 28 days for delivery.