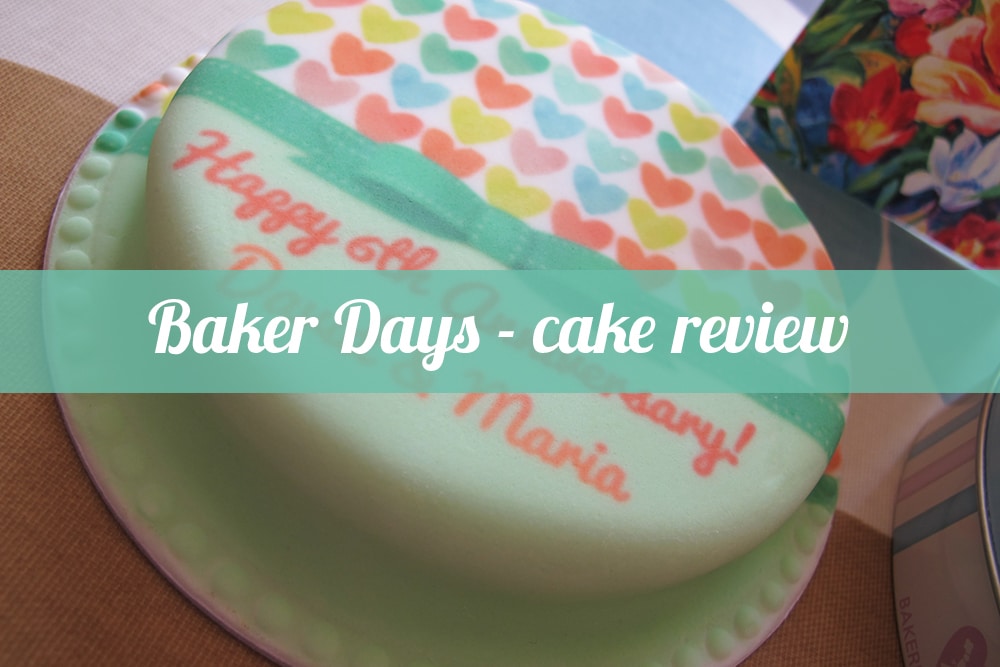 The majority of the items I have reviewed on here are usually for my boys (books, subscription boxes, toys etc) so it made a really nice change to be able to review something especially for hubby and I. We celebrated our 6th wedding anniversary last week and Baker Days very kindly sent us a gorgeous letterbox cake to review.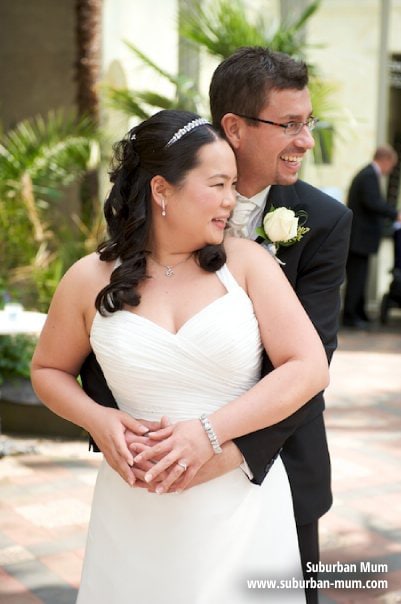 17 years together, 6 years married and two children down the line we don't tend to buy each other anniversary presents anymore so it was really nice to be able to enjoy this cake together.
I love the fact that this cake can be sent through the post. It arrived in a gorgeous cake tin and on opening, the design was exactly as portrayed on their website along with the personalised text we had specified.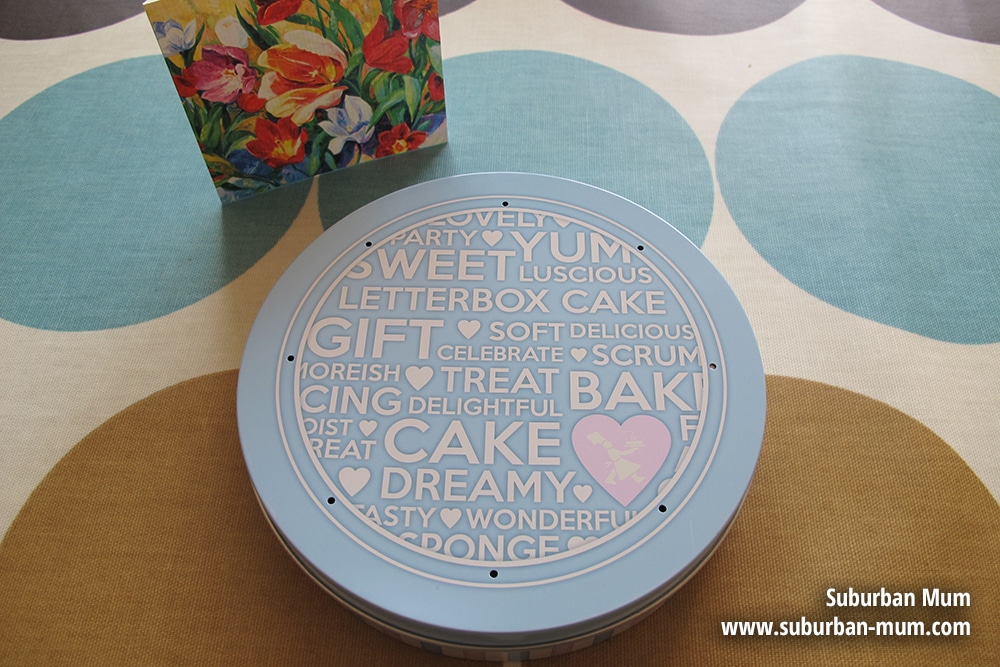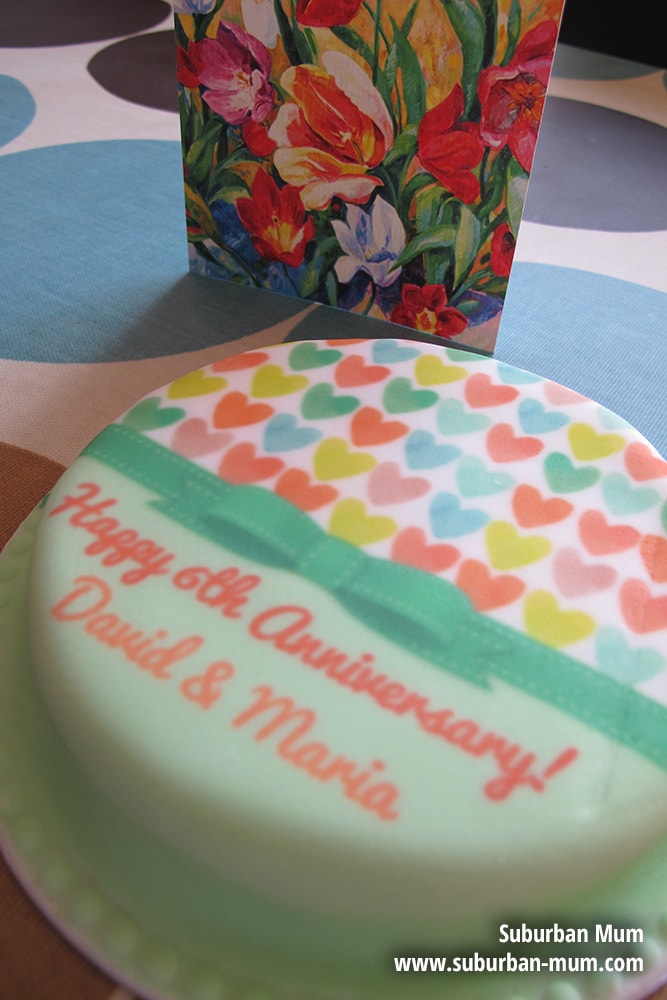 The cake was a vanilla sponge, topped with icing and was deliciously moist. One of the things that we also noticed on opening was the lovely smell of vanilla. It measures 12cm in diameter and 2.5cm high and is just perfect for sharing. (it didn't take long for us to demolish ours!) The cake also stays fresh for up to 2 weeks when stored in a cool dry place.
This would be a fantastic gift to send to a relative or friend as a surprise and there are hundreds of designs to be able to choose from on the Baker Days website, as well as the option to design your own by uploading a photo. Priced at £14.99 including delivery, I think it's really reasonable.
Now, with all this cake eating  for "blogging purposes" recently, I really really MUST start dieting.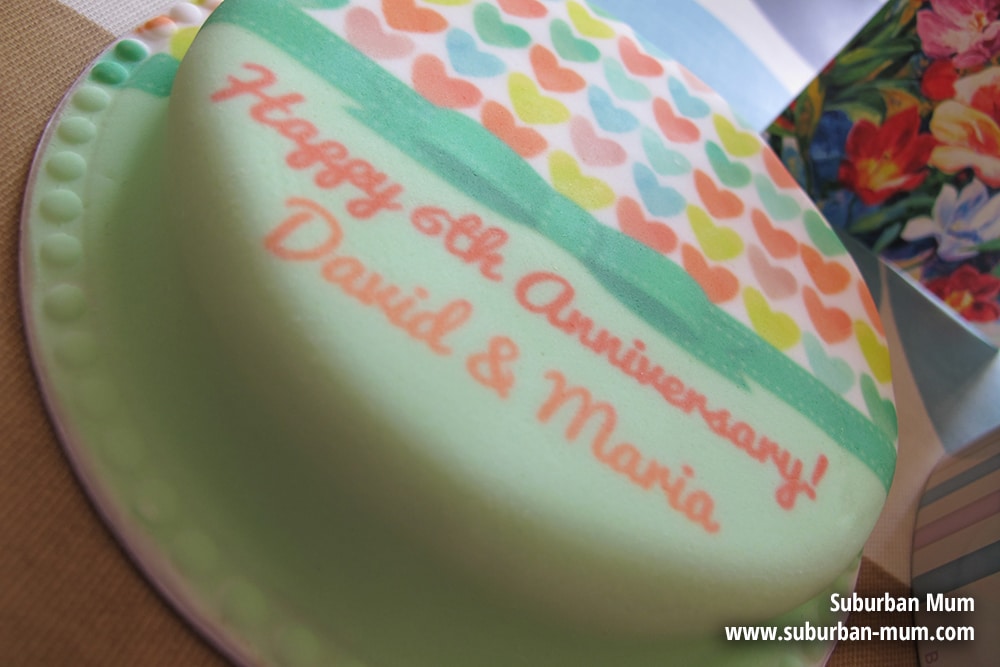 You might also like: