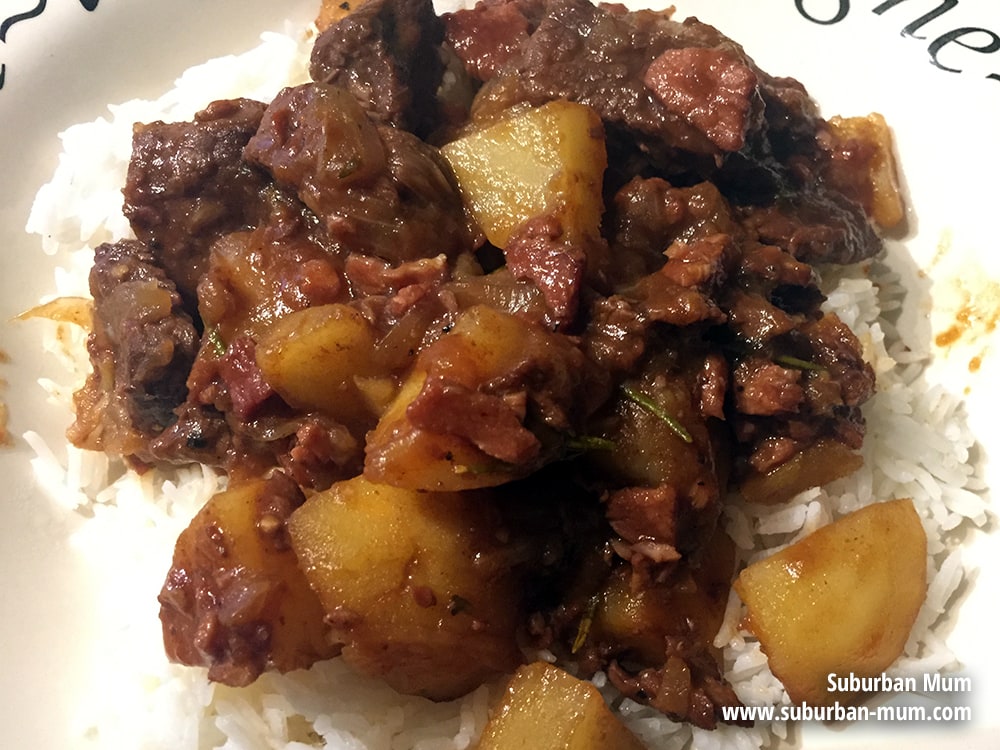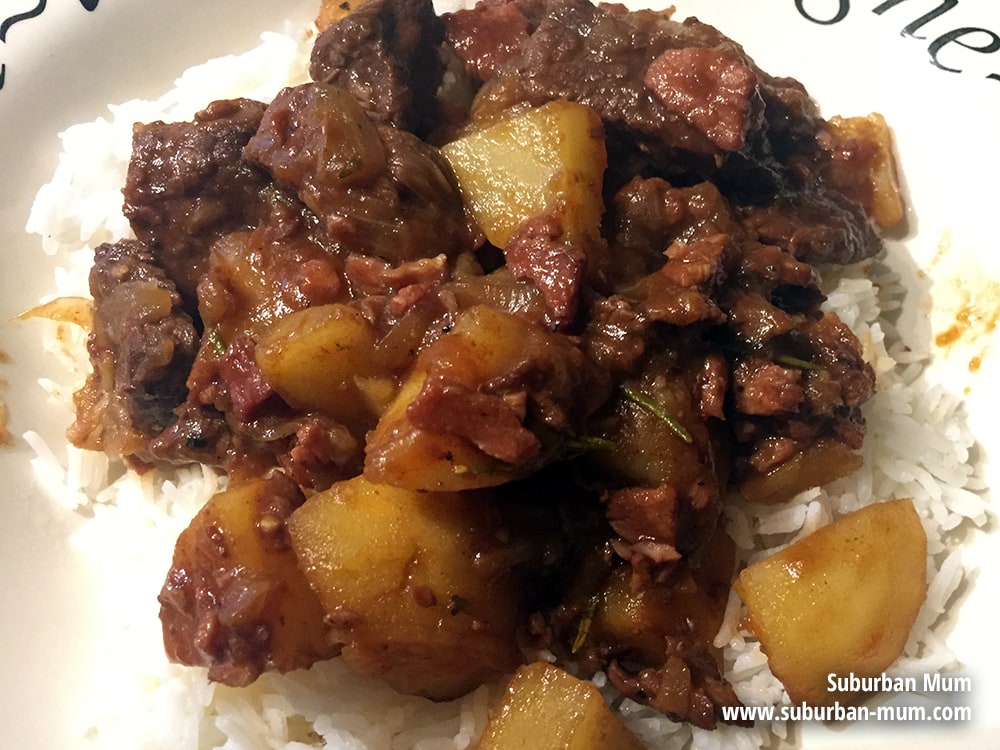 Although this dish takes some time to slow cook – it is sooo worth it. The beef literally melts in your mouth.
Serves 4
Ingredients
Low-calorie cooking spray
6 back bacon rashers, visible fat removed, roughly chopped
3 large onions, thinly sliced
700g lean casserole steak, visible fat removed, cut into bite-sized pieces
3 garlic cloves, finely chopped
175ml red wine400ml boiling beef stock
1 tbsp tomato puree
a sprig of fresh rosemary
a sprig of thyme
1 bay leaf
salt and freshly ground black pepper
1 swede or 2 turnips, peeled and cut into large chunks
Method
Spray a large non-stick frying pan with low calorie cooking spray and place over a medium heat. Fry the bacon and onions for 3-4 minuted or until starting to brown then increase the heat to high, add the steak and stir fry for 6-7 minutes or until nicely browned (this is important for the flavour of the finished dish)
Stir in the garlic, wine, stock, tomato puree, rosemary, thyme and bay leaf. Season, bring to the boil and transfer to a casserole dish Cover and bake for 2 hours, adding the swede or turnips for the last 30 minutes.
Serve in shallow bowls with salad or your favourite vegetables.
Check out my other Slimming World recipes: