Welcome to another week of my Behind the Lens guest series. This week I have the lovely Becky from Education Roversi taking part.
Becky is a drama teacher and has a gorgeous little boy, known as Little L on her blog. She writes about their days out and adventures and today she shares some gorgeous photos of her family and of course, the story behind them.
---
When I started looking for pictures for this post, I really wanted to use photos that hadn't been seen before on my blog, which was really difficult because I use a lot of pictures on my posts!
My mind kept going back to the first pictures that were taken of my son, affectionately know as Little L on Educating Roversi. These photos were never put on Facebook and never put on my blog as I hadn't begun writing it when he was born. They are so special to me but my goodness do I look hideous…so they were out.
In the end, I've chosen pictures from our first holiday to the Cotswolds when Little L was Baby L, only four months old. My cousin was marrying his fiancé in a beautiful house in the countryside so we took the opportunity to book a cottage with my mum, Janma and her partner, Johndad for a week and made the most of my maternity leave!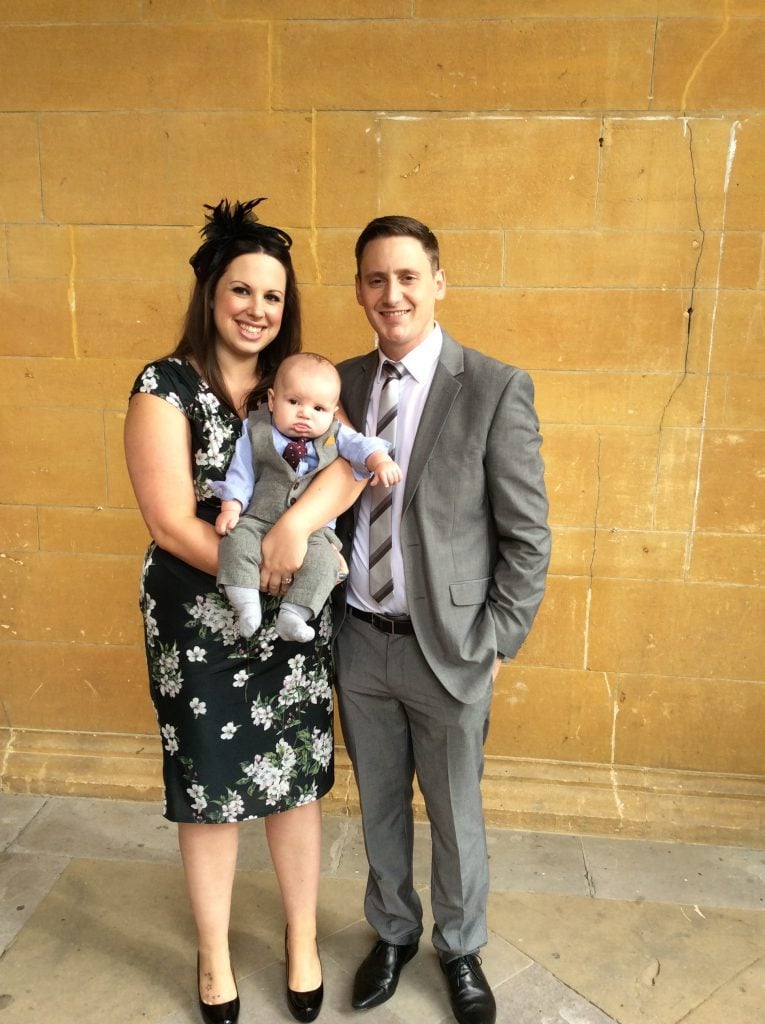 With my husband working long hours, it was so nice to have people on hand to help all the time and it did feel like a holiday, which 'staycations' usually don't for me. The cottage was cosy and comfortable with horses out the back, which L loved looking at. The only downside was it had no bath and L was not old enough to be popped in the shower like he is now. Johndad had a brain wave and headed off to the nearest supermarket to get a washing basket/bucket. It became a makeshift bath and, although it was slippery and required a couple of people, Baby L found it hilarious as you can see from the picture.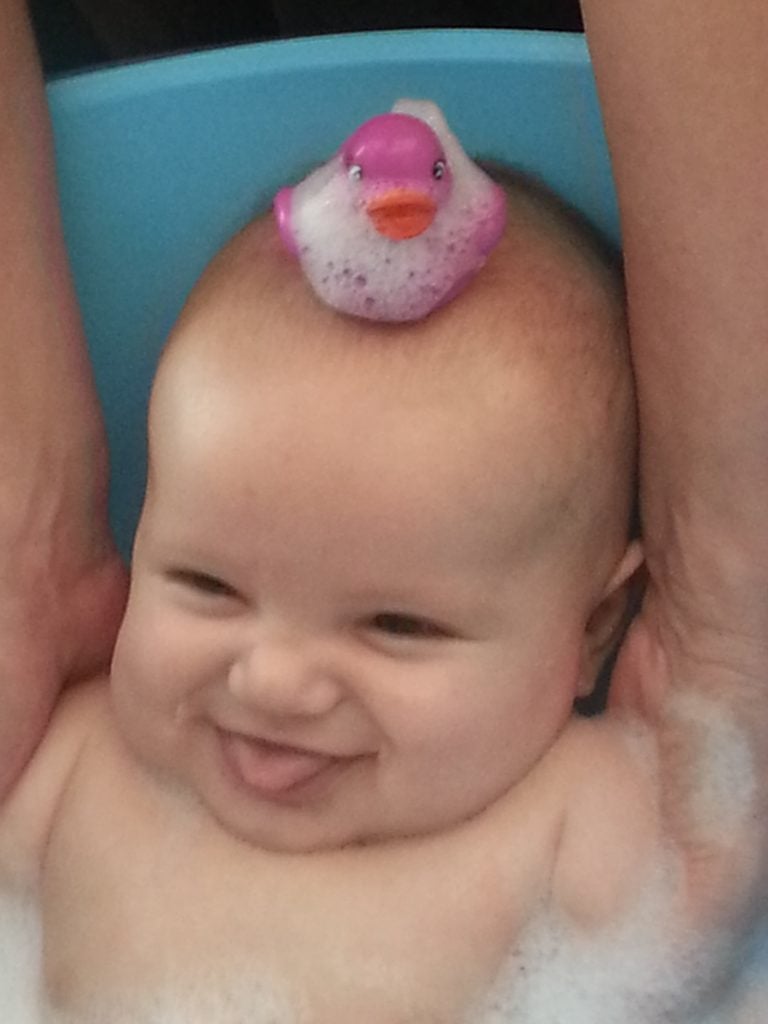 I also love this picture because my mum would always put ducky on L's head and sing "You've got a ducky on your head in the bath. You've got a ducky on your head in the bath. Ducky on your head, ducky on your head, ducky on your head in the bath!" This song would change depending on where L was and it always made him smile.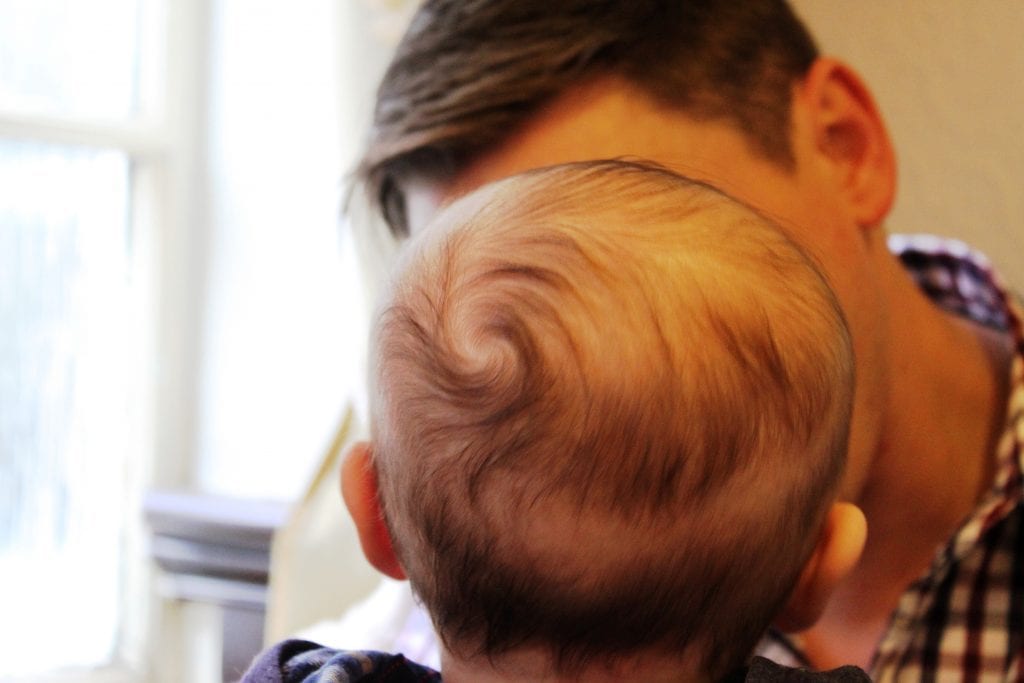 Johndad took this picture of the back of L's head when we were in the Cotswolds. I think we'd been to the bird sanctuary and we were having a cuppa in the café. I love this picture because it shows his "swiss roll head" – his perfect crown of hair, which I'm told by my mum that I had as a baby too. He still has it but it's harder to see now his hair is longer. It was a perfect swirl as a baby and absolutely adorable. Everyone commented on it.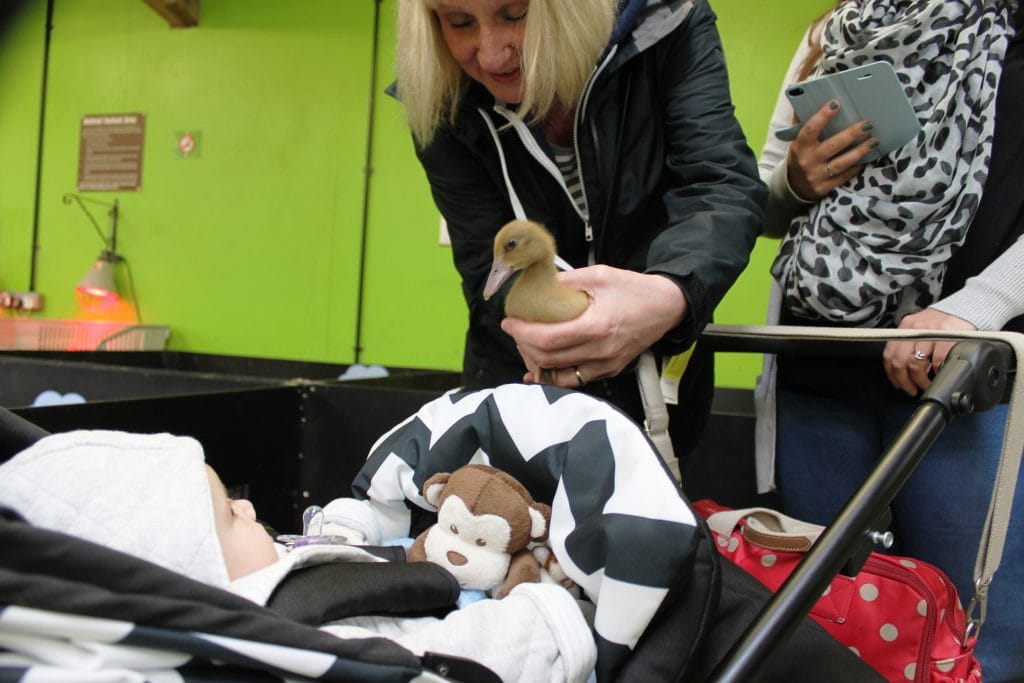 My final picture from this holiday is my mum shoving a duckling in L's face. I just find it hilarious. Our son was not impressed but Janma was chuffed because it was a "ducky"…thankfully she didn't put this one on his head!
I have such lovely memories of this week in the beautiful Cotswolds. The wedding was stunning. Baby Roversi was the only child there: he behaved so well and was so cute in his little suit. We ate good food, saw the sights but more importantly, spent quality time together, which is invaluable. My final picture is one of the first nice ones we got as a family, all dressed up at the wedding…and the first time I'd worn heels in about a year!
You can find Becky online:
Blog | Twitter | Facebook | Instagram
---
Do you want to take part in the Behind the Lens series?
If you would like to take part in this guest series and would like some further information please drop me an email.
Posts will be scheduled on a first come first served basis and will run every Wednesday. All posts will be shared and promoted across my social media accounts (tagging you where possible).