Welcome back to another week of Behind the Lens, a weekly feature where bloggers come to share their story behind a chosen photo.
This week we have Janet from Falcondale Life. She lives in Harrogate with her husband and two teenage daughters. Today she shares her story behind these photos.
---
For seven years my children had weekly swimming lessons. The pool is a tatty old one as you can see in the photo. It's attached to a high school across town. The swimming teachers are of the very highest standard – some of them even taught the Olympic champions the Brownlee brothers. The swimming pool has now been demolished and the high school has been rebuilt. They didn't replace the pool and dozens of children were left without anywhere to go for lessons. My girls can swim really well and want to carry on forever!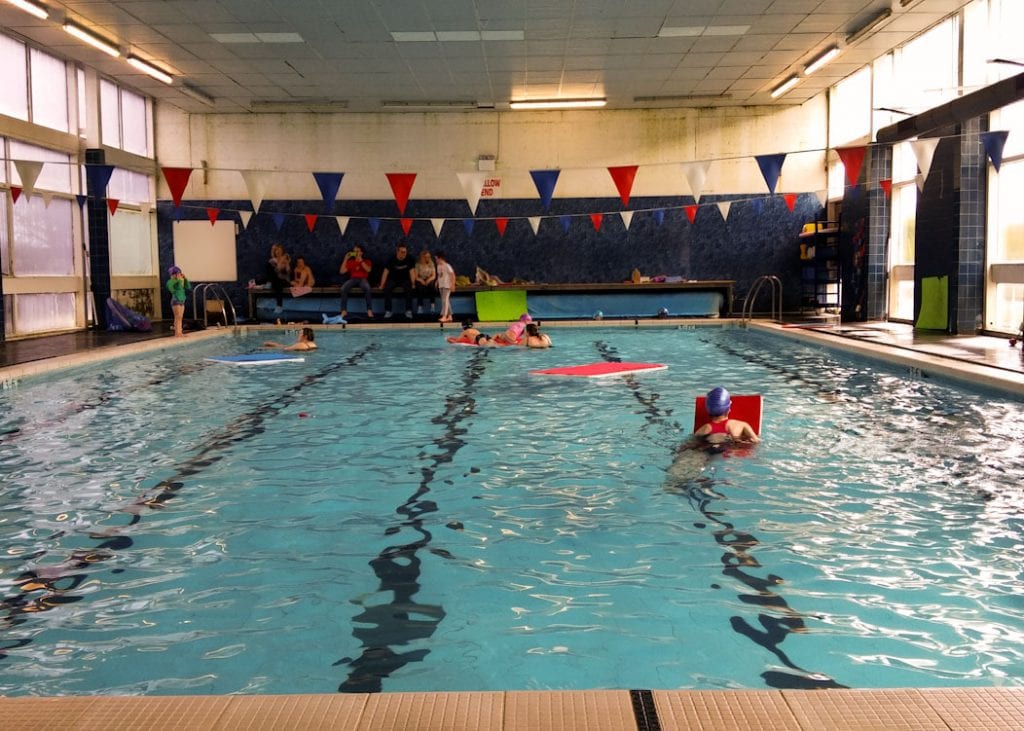 When the swimming lessons ended I had to think outside the box. Other swimming clubs had year-long waiting lists. We needed a new activity and I spotted an advert for the Royal Yachting Association "Push the Boat Out" open day near Knaresborough. I was enticed by the visual beauty of sailing and the romance of the idea.
It was a popular open day and there was a long wait for a turn in a sailing boat. The club house café kept us supplied with tea and cake and I took a few photos while we waited. I wasn't allowed to take my camera or a phone onto the boat which made me wonder if this was really an activity for me. I don't like to be separated from my camera! Of course, I don't want to drop it in the lake either.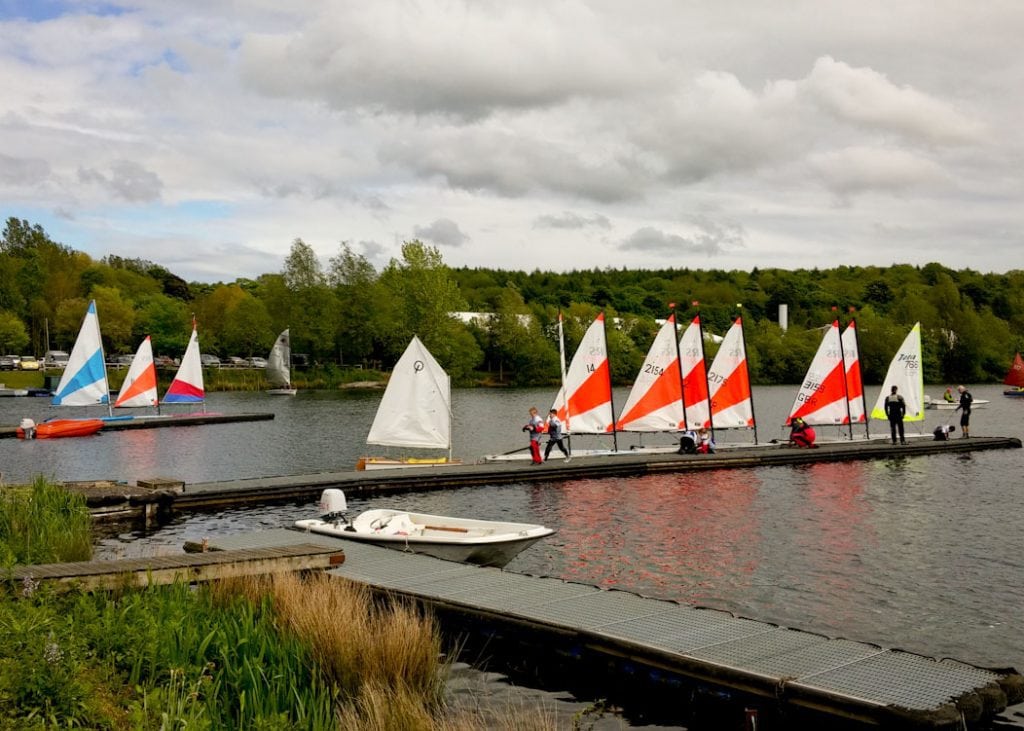 After a quick jaunt in the sailing boat, my daughters queued for a power boat ride. They were keen on the idea until they got in and then as it shot away their faces did look quite anxious. It was pretty fast!
The club seems really friendly; the facilities are based around a restaurant which is very tempting. After a session, the children may swim in the lake. However, it is very expensive to join as a family for the year and for that season we had already missed some of the most important training courses. We promised ourselves that sailing would be our family activity for 2017.
Six months after the open day my girls were very fortunate to be invited to join a local swimming club. My eldest daughter started studying for GCSEs and her homework doubled. My youngest daughter joined two new sports clubs and two orchestras. My husband booked a dozen foreign work trips. Life got in the way. Any hopes of joining the club and learning to sail were dashed. However, everyone is happy with their current routines and I'm sure I can still stand on the lakeside and take pictures.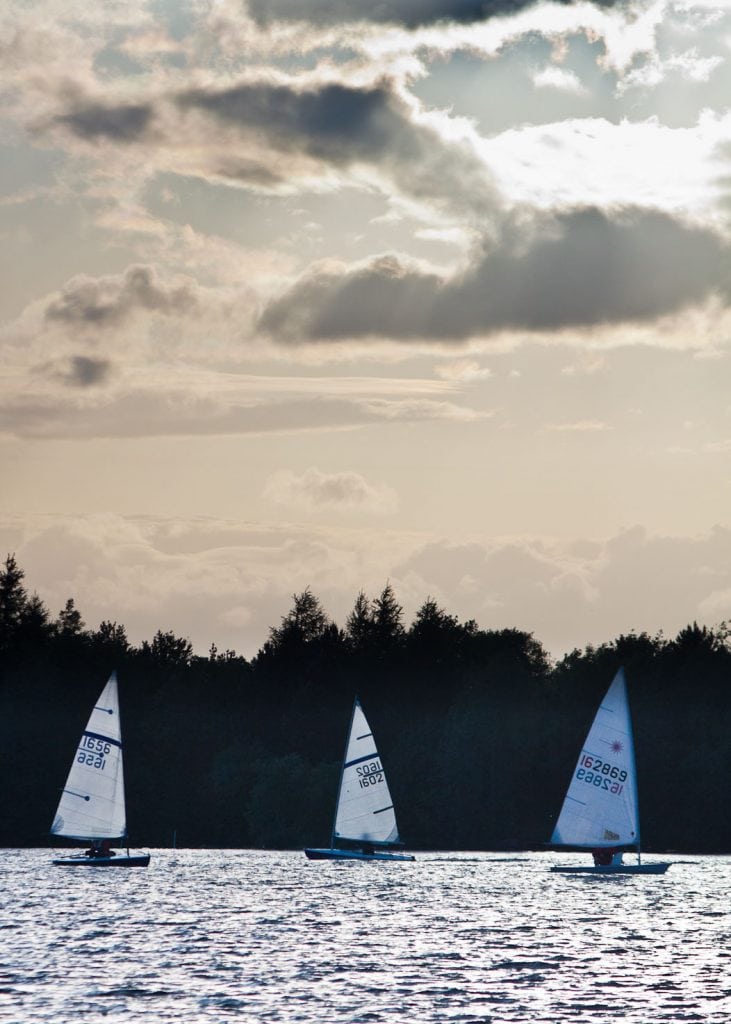 You can find Janet online:
Blog | Twitter | Facebook | Instagram
---
Do you want to take part in the Behind the Lens series?
If you would like to take part in this guest series and would like some further information please drop me an email.
Posts will be scheduled on a first come first served basis and will run every Wednesday. All posts will be shared and promoted across my social media accounts (tagging you where possible).