Behind the Lens is a weekly guest series where I invite other bloggers to share their story behind a chosen photo. This week I have Kelly from School Runs and Shopping Trolleys. She shares some beautiful photos of her first family camping holiday.
---
We went on our first camping holiday as a foursome in the summer of 2016. We've camped before, but not since Small was born in 2012. Small is autistic and a real 'outdoor' girl, so we hoped she'd love being in the open air. She did. She really did.  Both kids absolutely love the beach too (although we do have to stop Small from eating the sand on occasion!). I think it's probably Small's favourite place to be. Every morning, we'd wake up and she'd say, "go to beach?". These photos were taken at Porthcurno beach in Cornwall.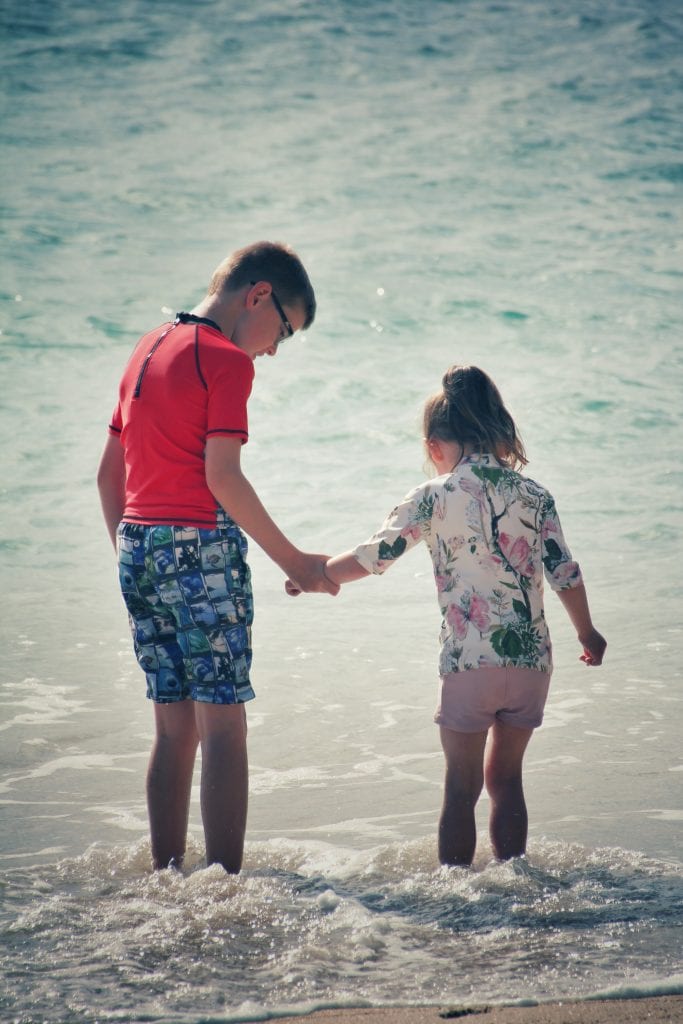 We had tried to visit the afternoon before, but it was so busy there was nowhere to park! The kids were so disappointed, so we made a promise to try again early the next day. I'm so glad we did! We arrived at an empty car park and once we walked down the steps to the beach, there was just one other person – in the sea, snorkelling. The beach was absolutely stunning; soft, golden sands, crystal blue sea and the sun shining overhead. The kids were stripping off clothes and running towards the sea before I could put the bags down!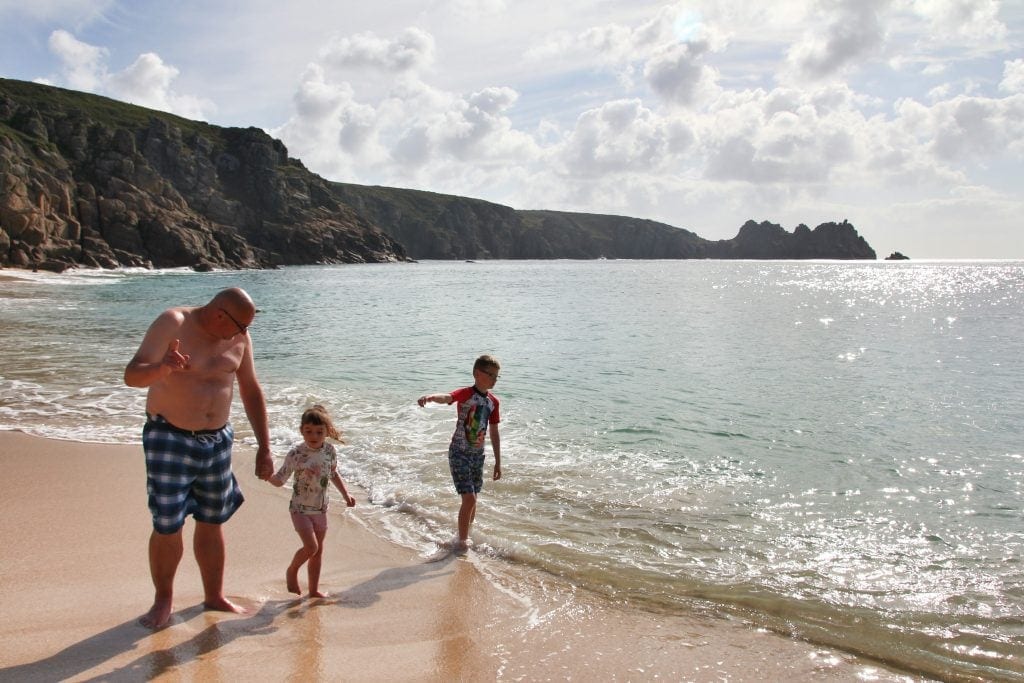 The waves breaking on the shoreline were quite rough, so Big held Small's hand to make sure she didn't get knocked off her feet. It was the sweetest moment! With the beach to ourselves for around half an hour, we all had a fantastic time splashing in the surf and watching out for the seal that the snorkeller had told us lived in the bay (we didn't see it, much to Big's disappointment!).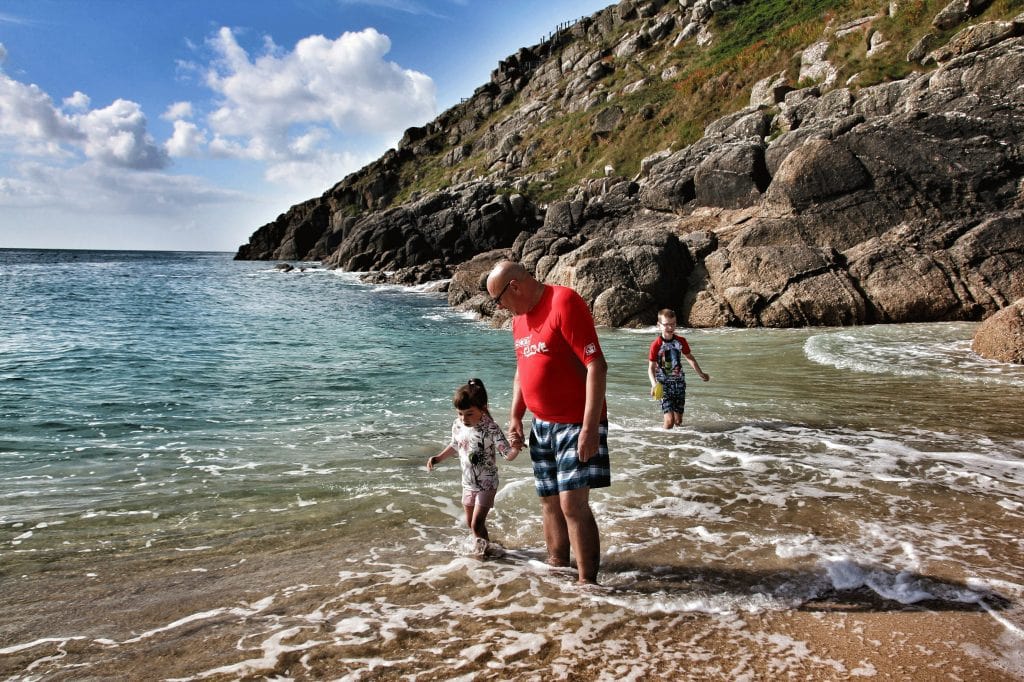 It was a fabulous family holiday and looking at the photos brings back such lovely memories of the summer our daughter really came alive – talking more than she ever had before and running free in the field and on the beaches until long after the sun had gone down.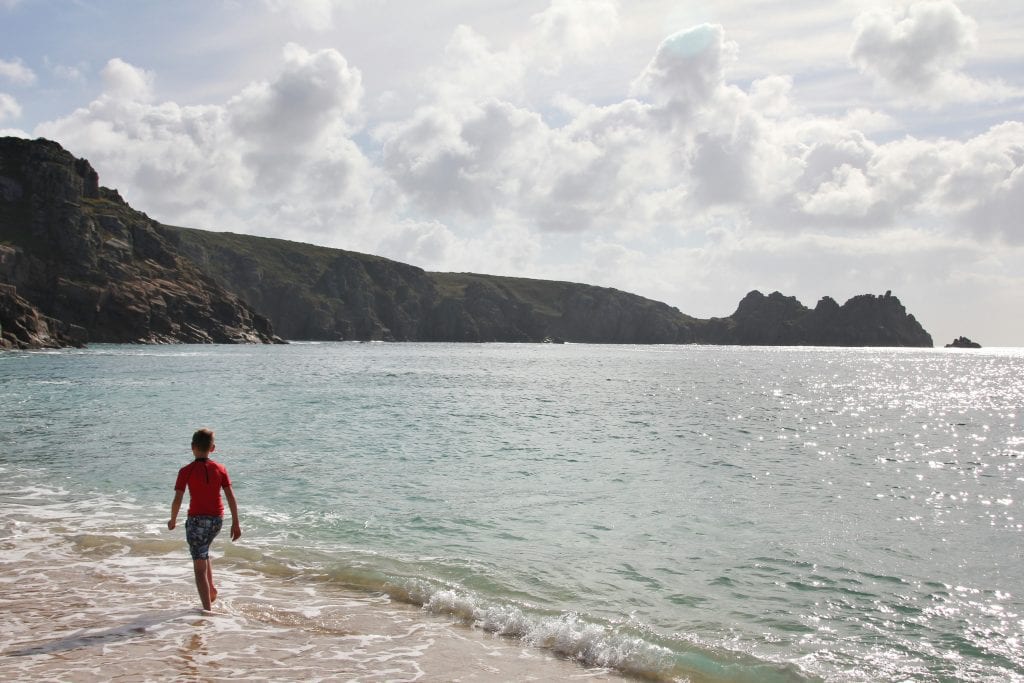 You can also find Kelly online:
Blog | Twitter | Facebook | Instagram
---
Do you want to take part in the Behind the Lens series?
If you would like to take part in this guest series and would like some further information please drop me an email.
Posts will be scheduled on a first come first served basis and will run every Wednesday. All posts will be shared and promoted across my social media accounts (tagging you where possible).