Slow cookers are a game changer. One of 2021's must-have kitchen appliances, a prep-set-and-forget device that allows you to prepare an entire dish while doing other things, so you no longer have to stress over dinner. The slow cooker is the mise-en-scène workhorse of the home kitchen for many preoccupied cooks: cooking and keeping meals warm for the family with starkly different schedules but still want a hot, home-cooked meal. So, put your favourite slow cooker to good use with our best 5 slow cooker recipes that would surely leave you wanting more.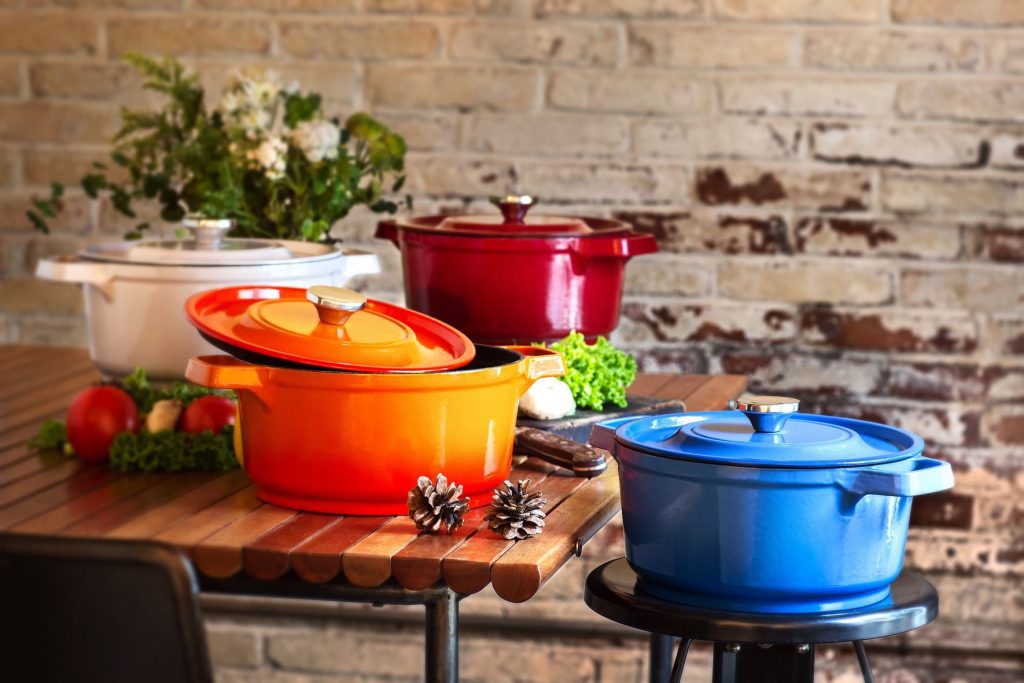 Chicken noodle soup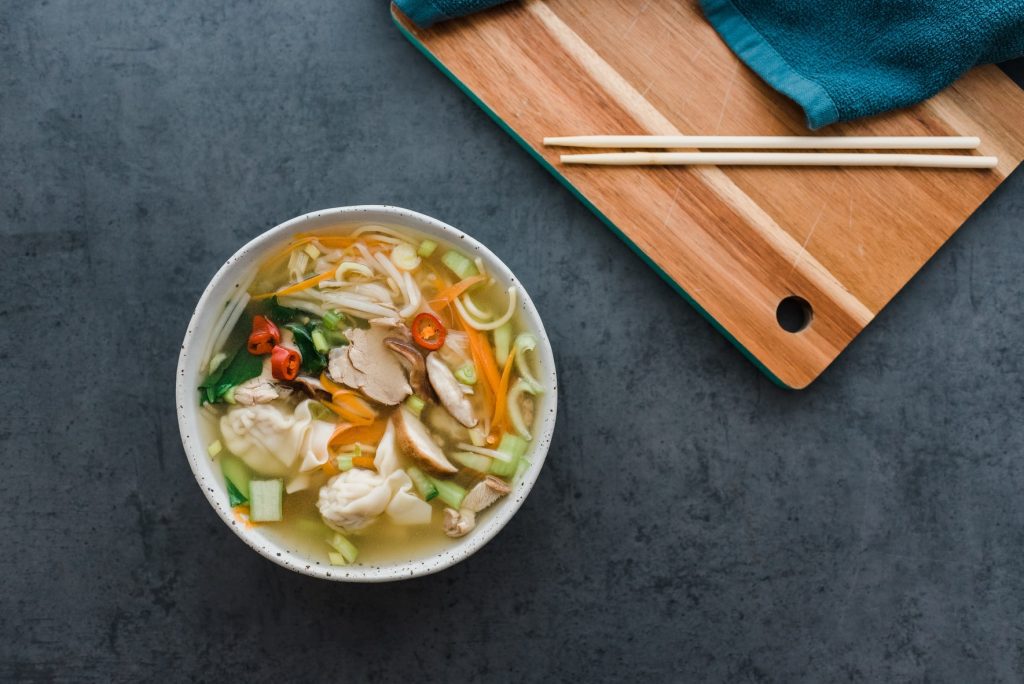 Considered as the all-time favourite when someone's under the weather, this slow cooker chicken noodle soup is surely going to turn their frown upside down. Make it even better with extra vegetables, yummy chicken snatched up in the liquid to avoid extra-unnecessary oil and lots of aromatics to boost the flavour, it's both nourishing and tasty.
Ingredients:
1 small chopped yellow onion/cooking onion
1 small cleaned and thinly sliced leek
4-6 peeled and sliced large carrots
2 cleaned and sliced celery ribs 14 inches thick
4 cups cabbage, cleaned and sliced into 1-inch ribbons (roughly half a small cabbage)
1 ½ pound skinless, boneless chicken breast
10 cup high-quality chicken stock or broth
2 teaspoons olive oil
1 rind of Parmesan cheese
1 bay leaf
4 fresh rosemary sprigs
8 fresh thyme sprigs
2 teaspoons kosher salt, plus additional salt to taste
8 ounces of egg noodles
freshly ground black pepper, to taste
How to prepare:
Fill your slow cooker halfway with chicken broth and add the onion, leek, carrots, celery, cabbage, and chicken breasts. Stir to make sure that the chicken is completely immersed in the broth. Cover and cook on medium or high for 5 to 6 hours, depending on your slow cooker, with the olive oil, parmesan rind, bay leaf, rosemary, and thyme.
Remove the chicken from the soup and place it on a cutting board when it is fully cooked.  Shred the chicken into bite-size pieces with two forks before putting it back into the soup
Add kosher salt and noodles to the soup and cook for 20 to 25 minutes Sprinkle some salt and pepper to taste.
Carefully pour into serving bowls and top with parsley and ground pepper.
Beef Stew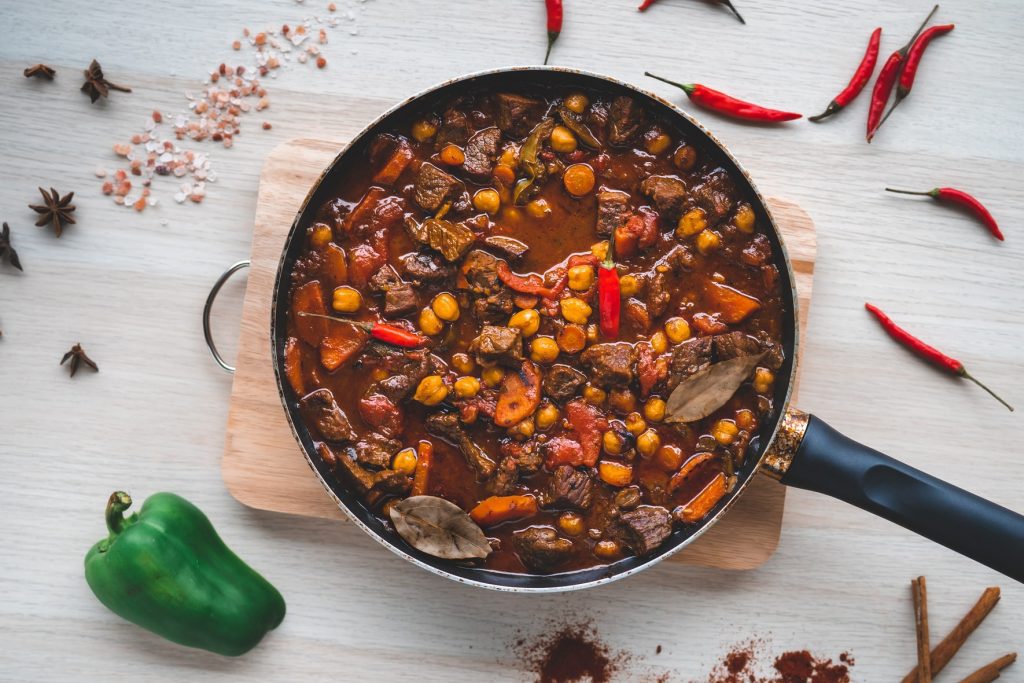 Beef stews are always the go-to when you just can't decide on what to settle for dinner. This classic dish is also considered the best cold or winter comfort food. There's just nothing like curling up with a big bowl of this hearty stew when it's cold outside. Pieces of well-marbled beef, seared in olive oil before gently braised in beef broth with garlic and onions, might take a lot of time but it's definitely worth it.
Ingredients:
1 kg of beef stew meat, cut into 1-inch pieces
¼ cups of all-purpose flour
½ teaspoon of salt
½ teaspoon of fresh ground black pepper
1 minced clove garlic
1 bay leaf
1 teaspoon of paprika
1 teaspoon of Worcestershire sauce
1 chopped onion
1 ½ cups of beef broth
3 diced potatoes
4 peeled and sliced carrots
1 chopped stalk celery
How to prepare: 
Place the meat in the slow cooker. In a small mixing bowl, combine the flour, salt, and pepper; pour over meat and stir to coat.
Mix all ingredients – garlic, bay leaf, paprika, Worcestershire sauce, onion, beef broth, potatoes, carrots, and celery in a large mixing bowl.
Cover the pot and cook the stew on Low for 10 to 12 hours, or on High for 4 to 6 hours, depending on your slow cookers.
Potato and Corn Chowder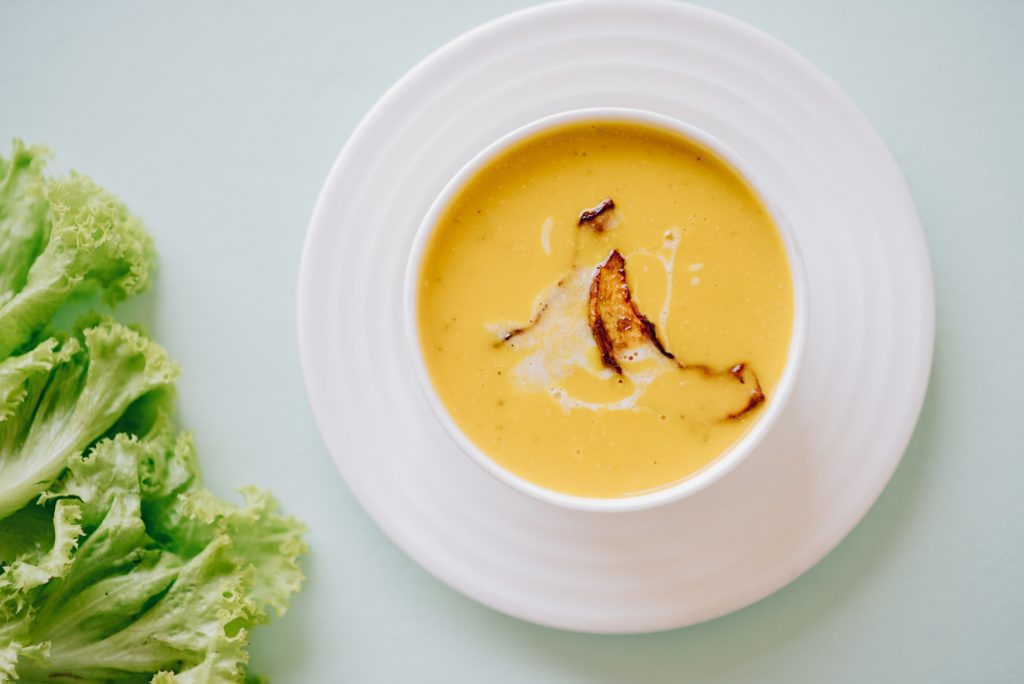 For the vegan family, there's one for you too! Many vegan dishes benefit from a low and slow cooking time due to the absence of meat to add a savoury depth of flavour. It allows the ingredients and spices to coalesce together, resulting in a properly developed flavour profile, making you forget about meat.
Ingredients:
680 g diced red potato
1 packet of frozen corn
3 tbsp. all-purpose flour
6 cup chicken broth
1 tsp. dried thyme
1 tsp. dried oregano
a half teaspoon garlic powder
a half teaspoon onion powder
To taste, season with kosher salt and freshly ground black pepper.
2 tbsp unsweetened butter
a quarter cup heavy cream
How to prepare:
Fill up the slow cooker halfway with potatoes and corn. To combine, gently toss in the flour and stir. To taste, add all ingredients – chicken stock, thyme, oregano, garlic powder, onion powder, salt, and pepper.
Cook for 7-8 hours on low heat or 3-4 hours on high heat, depending on your slow cooker. Mix in the butter and heavy cream well before serving.
Beef Stroganoff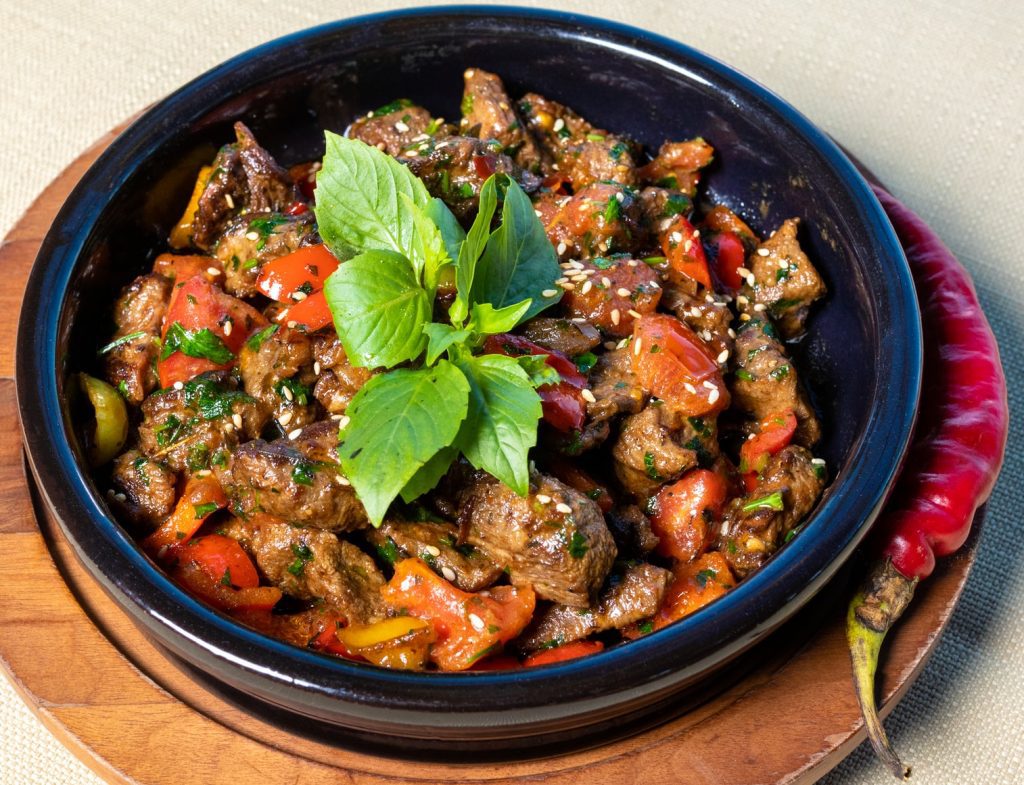 Feeling Russian for the night? Beef stroganoff is the way to go. This classic beef dinner, creamy and filling, has been around since the mid-1800s and is popular all over the world.  This four-ingredient recipe is made even simpler by converting it to a slow cooker, using stew beef and substituting Greek yoghurt for the traditional sour cream, served over brown rice pasta, rice, or potatoes.
Ingredients:
1.5 kilogrammes stew beef
1 can cream of mushroom soup, condensed
1 egg noodle packet
⅓ cup Greek yoghurt
How to prepare: 
 Meld stew beef and cream of mushroom soup in a mixing bowl and place mixture in the slow cooker and cook for 6 hours on high.
Remove the lid for the last 30 minutes of cooking for a thicker sauce, cook egg noodles as per package directions – while waiting for the beef to fully cook.
When the beef is done, remove it from the slow cooker and stir in the Greek yoghurt and serve the beef stroganoff with the egg noodles.
Cranberry Apple Pie Cobbler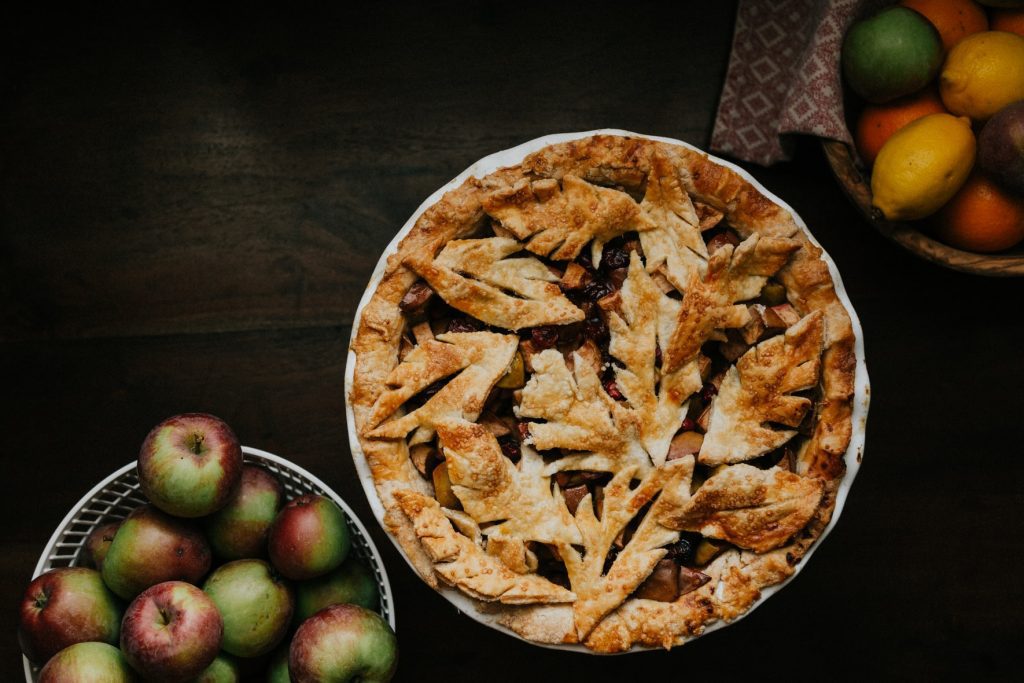 No meal is ever complete without desserts! This dessert is even easier to make without having to fully supervise your oven in the kitchen in case something goes wrong; just dump it all into the slow cooker and watch the magic unfold – in several hours at least! The fruits complement each other in flavour and colour, making any table look jolly and enticing.
Ingredients: 
395 grams cranberry sauce
1 can apple pie filling
1 yellow cake mix box
115 g of butter
How to prepare:
Spread cranberry sauce and apple pie filling evenly across the bottom of the slow cooker and pour the cake mix evenly over the fillings.
Cut the butter into 8 slices and distribute evenly over the cake mix.
Cover the pot and cook for 2 ½ hours on high – serve with a scoop of your favourite whipped cream!
You might also like: