Summer is often the perfect time to upgrade your home. Thanks to the long days it offers, you can find enough time to make a few much-needed home improvements or finally address the issues with your house that you always put off.
There are many DIY projects you can choose from. For instance, you can declutter your garage, add a deck to your backyard, refresh your house with a new coat of paint, or hang exterior shutters. All of these options can beautify your home and make it a more attractive place to live. Here is a list of home projects that you should consider doing this summer:
Declutter your garage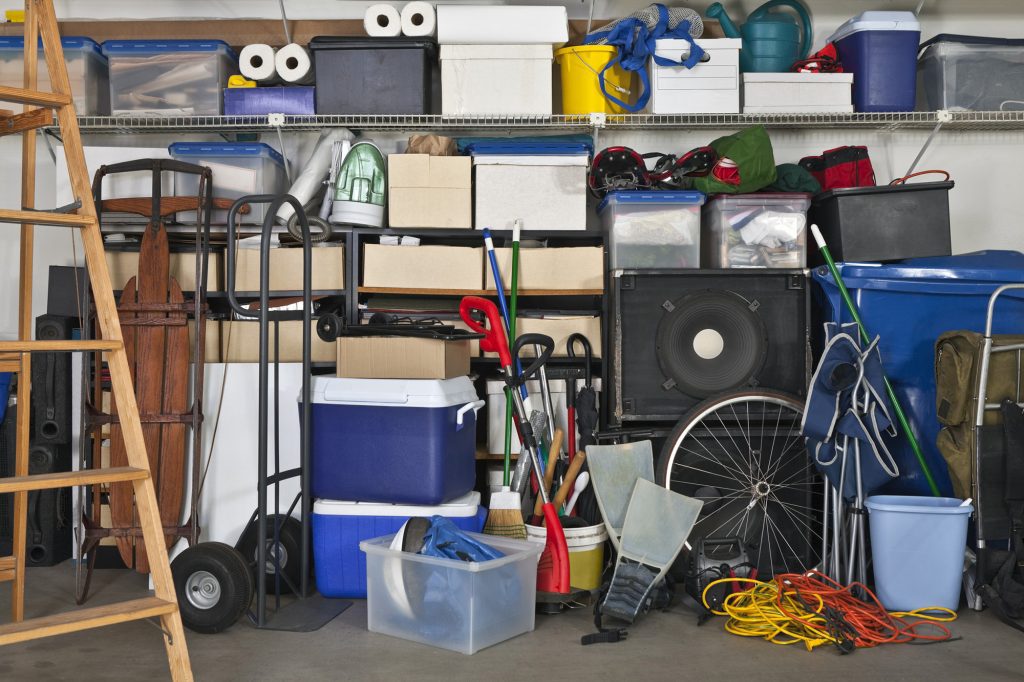 Your garage is probably your biggest storage unit. In most homes, it is the place where you keep all the items that you are not currently using but have no intention of throwing away.
The good news is that you can declutter your garage by following a few simple steps. First, you should go through everything that is currently in your garage and sort it into three piles: those items that you want to keep and store in your garage; those that you no longer need, but you would like to give away to somebody else; and those that you should get rid of.
Next, arrange all of these items in an orderly way and then decide what to do with them. If you wish, you can ask a local charity organisation to come and collect the items you no longer need.
And, while you are at it, you can also consider making a few improvements. For instance, you can install a garage door opener — Craftsman offers popular and innovative garage door openers that might be perfect for your garage. Besides, you can install additional ceiling racks and hooks.
Fix the outside
The outside of your house is the first impression you make on your neighbors and guests. Therefore, you should focus on improving the exterior of your home as soon as summer arrives.
You can start by cleaning the siding, fixing old or damaged shutters, and painting the house. If you want to give your home a fresh look, consider adding a few flower beds in your backyard.
Install exterior shutters
Another improvement project that you should consider doing this summer is installing exterior shutters. Shutters are not only great for privacy, but they also give your house exterior a more elegant appearance. You can paint them in a color that matches your house's exterior or add some texture to them to make them stand out.
You can choose from wood, aluminum, or PVC shutters. After you decide which type fits your fancy, now it's time to install them. The installation process varies depending on the type of shutter you choose. However, if you opt for exterior shutters made of wood, the overall process should take no more than three days, depending on the size of your house.
Additionally, most shutters can be customised. If you want your home to look better without spending a lot of money on renovations, adding exterior shutters can be an excellent idea.
Build a deck or add a patio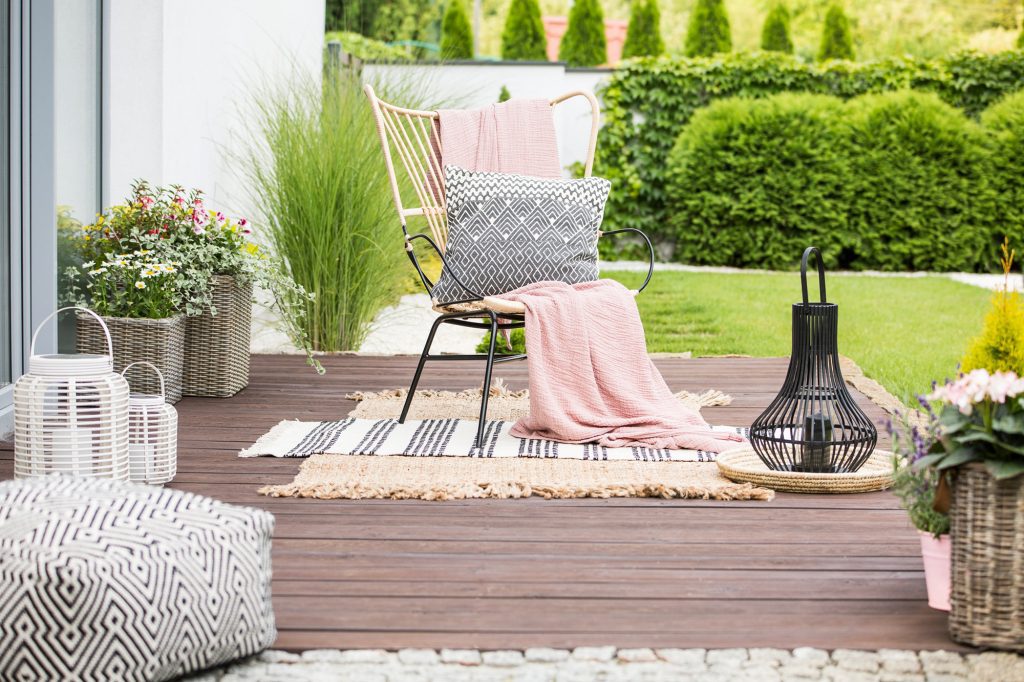 Homeowners often add a deck or a patio to their house as they find it to be a great way to enjoy time in their backyard. Doing this can add value to your home, too. It can also increase the amount of space for activities such as cooking or entertaining guests.
A deck or a patio is usually made of wood or concrete. At first, it may seem like building one from scratch would be challenging, but the truth is that it actually requires less work than expected. You can create a small deck yourself, especially if you have a basic understanding of woodworking and carpentry.
A platform deck is an excellent choice if you want to create an entertaining outdoor space in your backyard. You can combine it with a fire pit or a fireplace and some comfortable chairs for enjoying the cool summer nights with your family and friends.
Install ceiling fans in each room
Installing ceiling fans in your house can improve its air quality and make it more comfortable during the summer. Ceiling fans also circulate warm air in the winter, so you don't need to heat your entire house to ensure there is no cold draft.
Ceiling fans are not expensive, and they are easy to install. You can find several excellent ceiling fan designs in many stores. Most of these designs are budget-friendly as well. The most important thing is looking for a ceiling fan that will match your home's décor and has a quiet motor.
Hang curtains or blinds in your bedroom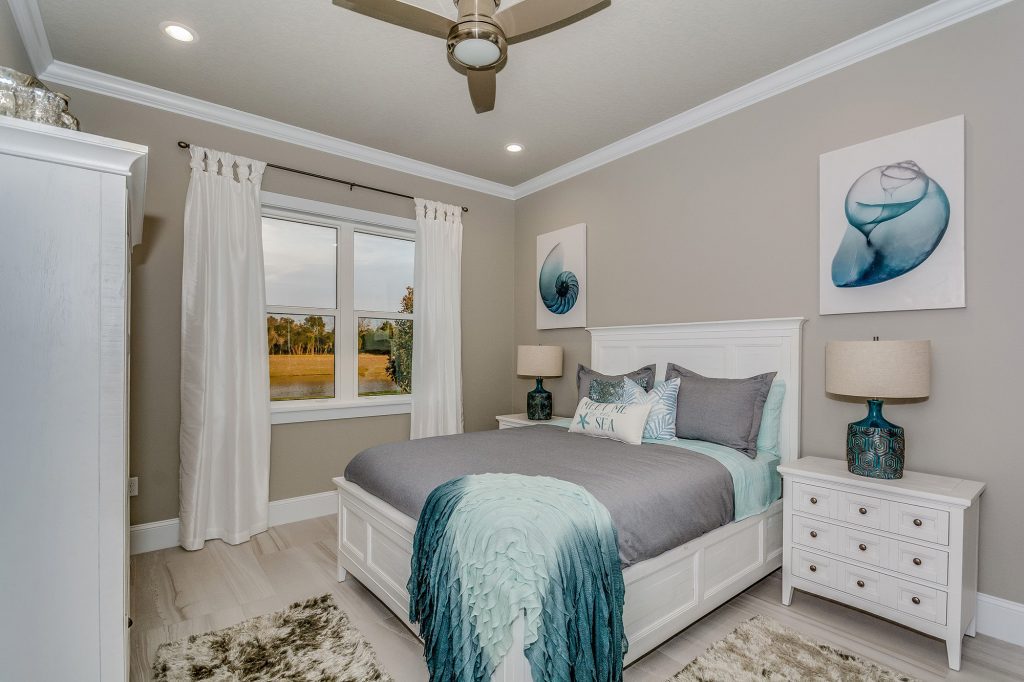 Another great way to improve your home is by hanging curtains or blinds in your bedroom. Curtains and blinds not only offer privacy and help reduce unwanted heat, but they can also add beauty to your room. Drapes are especially great because they also let you block out harsh sunlight and reduce noise.
You can choose from many different curtain designs, including roman, sheer, and blackout curtains. Blinds are a great option, too, as they come in different varieties, offer privacy, and help block unwanted light. Plus, they are budget-friendly and easy to install.
Hang new artwork throughout the house
Another excellent way to make your home look better is by hanging new artwork throughout the house. You can add the artwork to every room of your house, including the living room, dining room, and even the kitchen.
Artwork not only helps turn a space into a more pleasant environment, but it can also add value to your home. If you are looking for some art design ideas, then look at some of the most popular home décor trends this year.
Add privacy to your home
Finally, if you need some privacy in your backyard or if you want to ensure that people who are walking by your house won't be able to see what's going on inside, consider building a fence around your home.
There are many different types of fences you can choose from, including wooden fences, metal fences, and stone fences. All these fences will give your house a more modern look while keeping unwanted guests at bay.
Conclusion
There are many do-it-yourself home improvement projects you can do in the summer. Finishing these projects yourself can save you lots of money on labor costs and utility bills.
While every project listed above is easy to complete, you have to make sure that you have the time to finish them. You should also make sure that you have a basic understanding of carpentry, painting, and other helpful skills before you start working on these projects. After all, getting hurt during the summertime is one of the worst feelings ever.
Nevertheless, if you will be careful and not get too ahead of yourself, you should have no issues seeing your home projects through. Best of luck!